Macramé art is something loved by many people as it can be used very creatively for many purposes such as DIY home decor, personal items etc.
Here we will discuss Top 25 Macrame DIY Projects tutorials given in the links below each of the project. It is sometimes cool to go a little backward and follow some of the old fashion trends for house decoration such as this macramé lantern which is so suitable for your front yard ceiling. Secondly we have a friendship bracelet watch that also is a cool project and will take no such time as it seems that it would take so grab some supplies color depends on your own choice and make a masterpiece out of it with the help of this tutorial.
If you are a plant lover and looking for new home for your plant, you are on a right platform as here in this project you can learn how you can make a macramé planter by following the same steps as you did for the lantern and is a perfect piece for your garden or anywhere inside the house if you want to put an indoor plant into it. Make some the macramé key chains for yourself and also as gifts for your friends.
Look at this beautiful hanging chair which is so relaxing especially for the summers and all you need to have is the skills to make it, for this you need; four wooden rods, thick rope and a little twist and turn! And there you go with your new and trendy Hammock chair!
Are you tired of your boring walls? If yes, then no need to worry, you just need two or more plastic rings each of different size and a bright colored rope. By making different patterns of macramé you can now decorate your walls with this new and funky look.
Plants aren't boring but how they are kept might be a little uninteresting. Whether it is hanging your plants or putting your plant pots onto, you can easily make different macramé patterns by using ropes of different thicknesses and various beads. Each pattern with a new color and different style will make your every project look more interesting than the previous one! Also you can add some spark to your jewelry collection by making something interesting such as a macramé necklace with a stone wrapped under it. Share these diy macramé ideas with your friends as these all are worth trying and sharing.
Macramé has been amazing useful when it comes to simple and pretty decorations. Here we will amaze you with some of the most exciting and amazing macramé ideas that you can easily make yourself and you are all set for your next house warming party and other get together this season.
The first project that we have here is an outdoor lantern made with the macramé theme and it will enhance the beauty of your front yard. Next we have an exciting and colorful friendship bracelet watch that you can see over here in vibrant colors, you can learn the procedure form the detailed written description along with the tutorials attached with every project. Besides this we also have ideas for the plant lovers where they can make cute plant hangers that you can make and give your plants a whole new and exciting home.
Once you have learned working with macramé you can also make small and simple beautiful items such as macramé key chains and several others. We also have some great ideas for your jewelry collection our next project which is diy macramé wrapped stone necklace. Also you can decorate your walls with the macramé ideas as you can see over here in the next projects so that your walls will never go unnoticed. Besides necklace you can also make bracelets out of the same idea and somewhat same procedures as you have done in the necklace project. You can also make some stunning handmade macramé chandeliers by putting a little extra effort and you will end up making this extra ordinary masterpiece.
Share these DIY beautiful macramé ideas with your friends also so that they can also make some amazing handmade creations. Follow the instructions step by step so that you will not miss the minor details of the project.
Outdoor Lantern: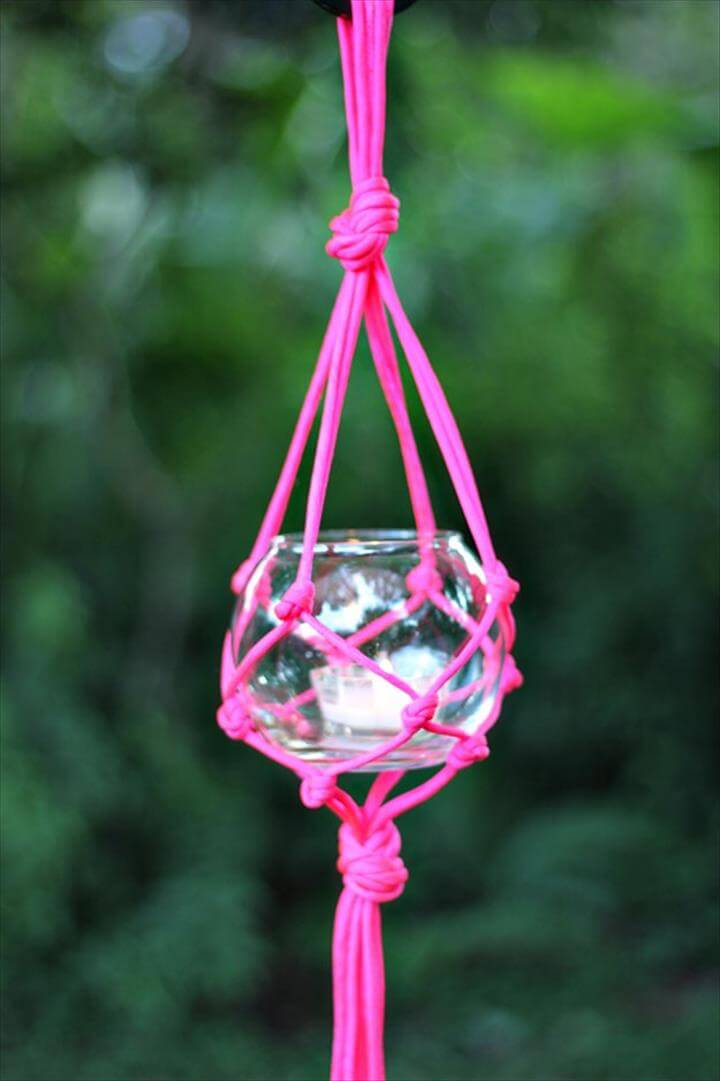 Image: theflairexchange
Friendship Bracelet Watch: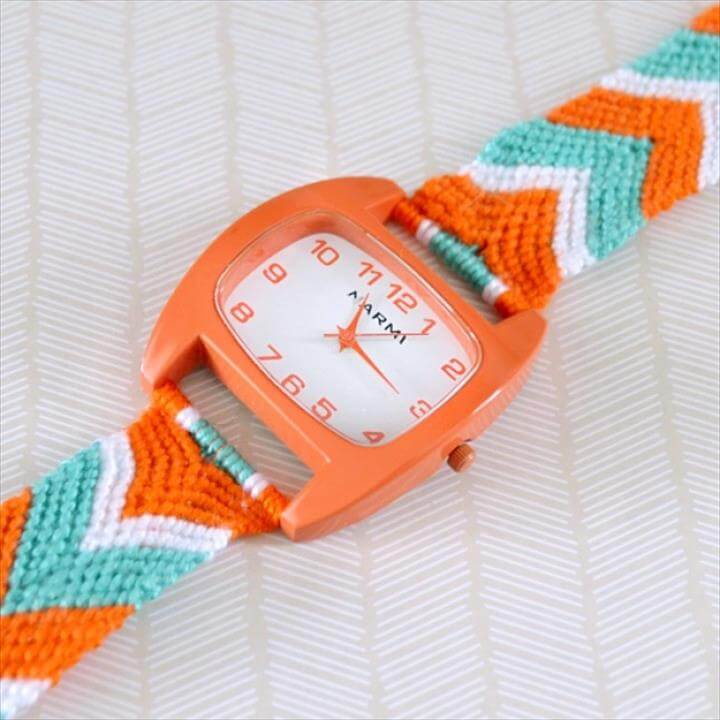 Image: dreamalittlebigger
Lovely Macrame Plant Hangers: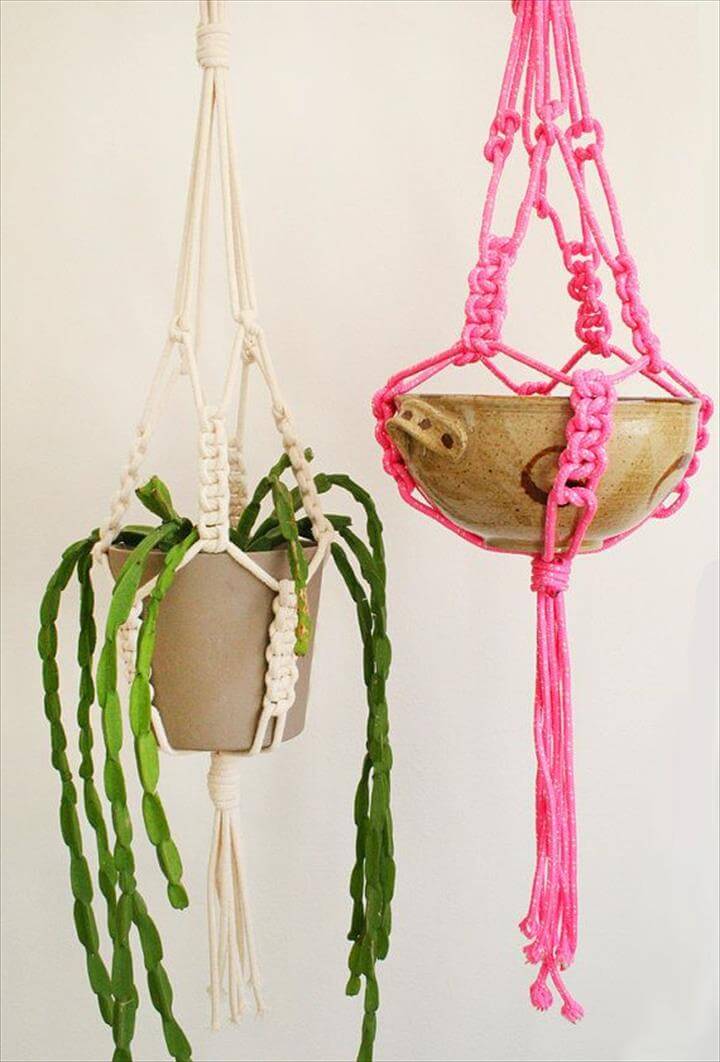 Image: etsy
Macrame Keychain: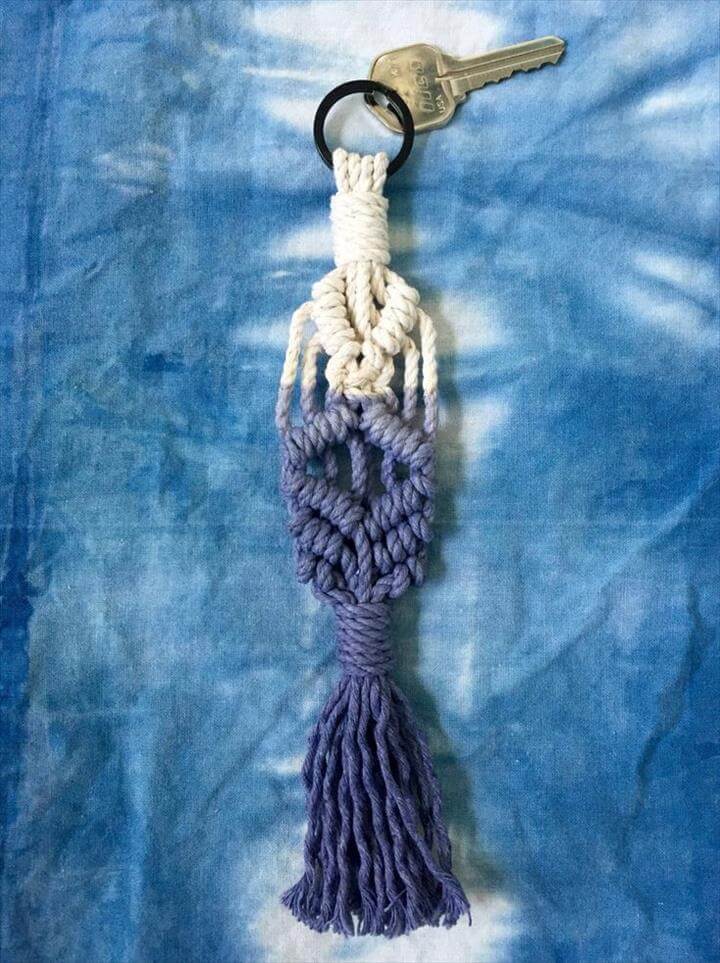 Image: etsy
Hanging Chair –

Hippy Macrame Chair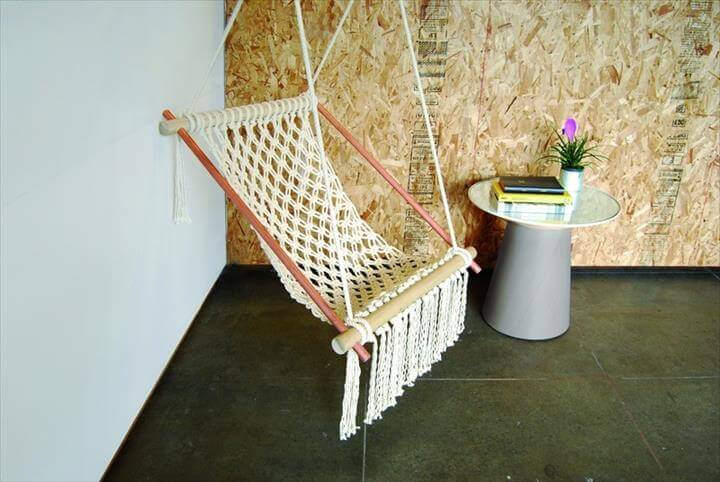 Image: cutoutandkeep.net
Macrame Round Wall Art

: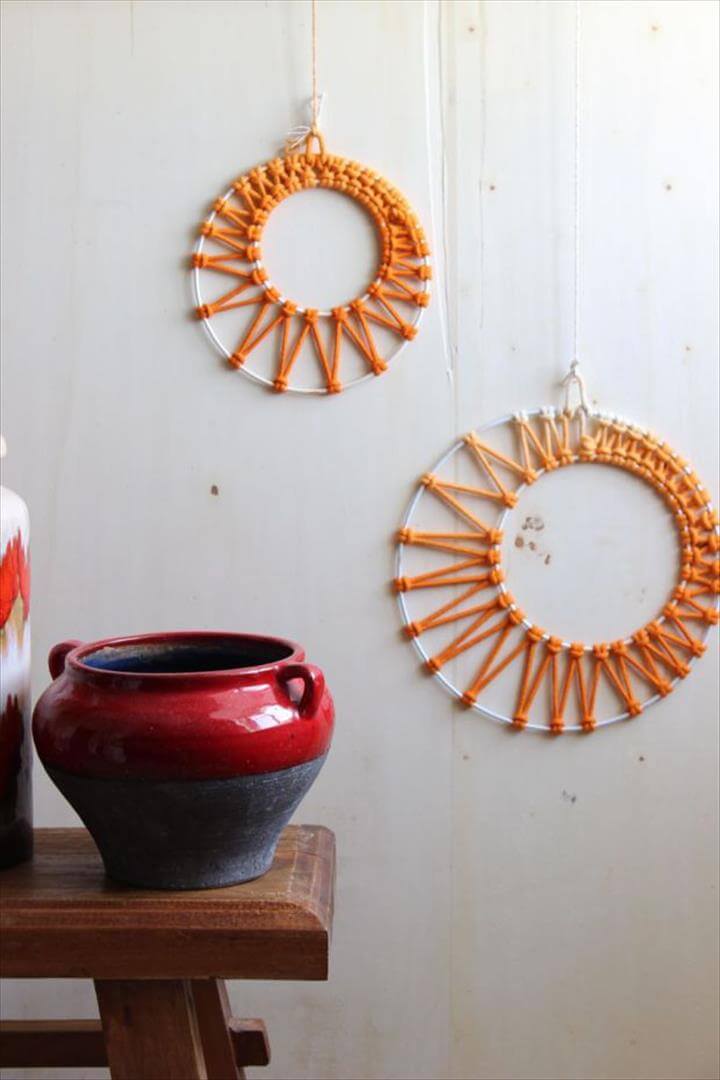 Image: wordpress
Macrame Runner: DIY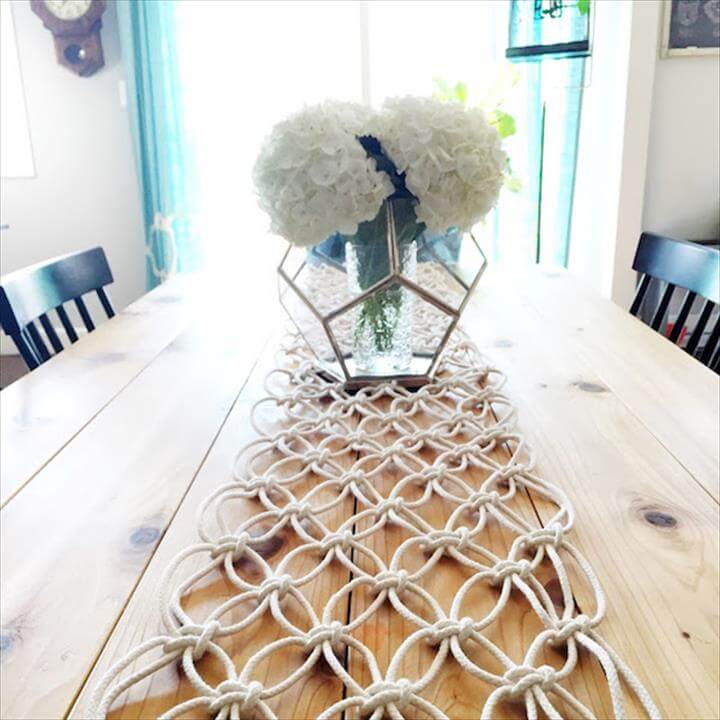 Image: theurbanacres
Macrame Plant Hanger

: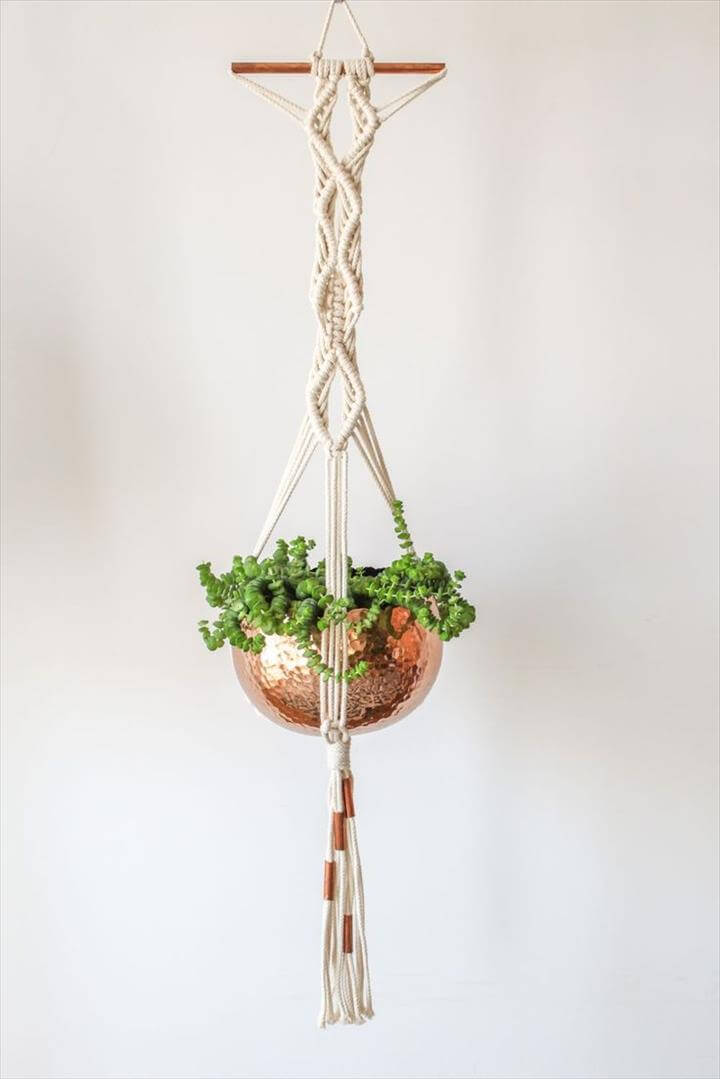 Image: c-a-s-u-l-o
Wrapped Stone

Necklace: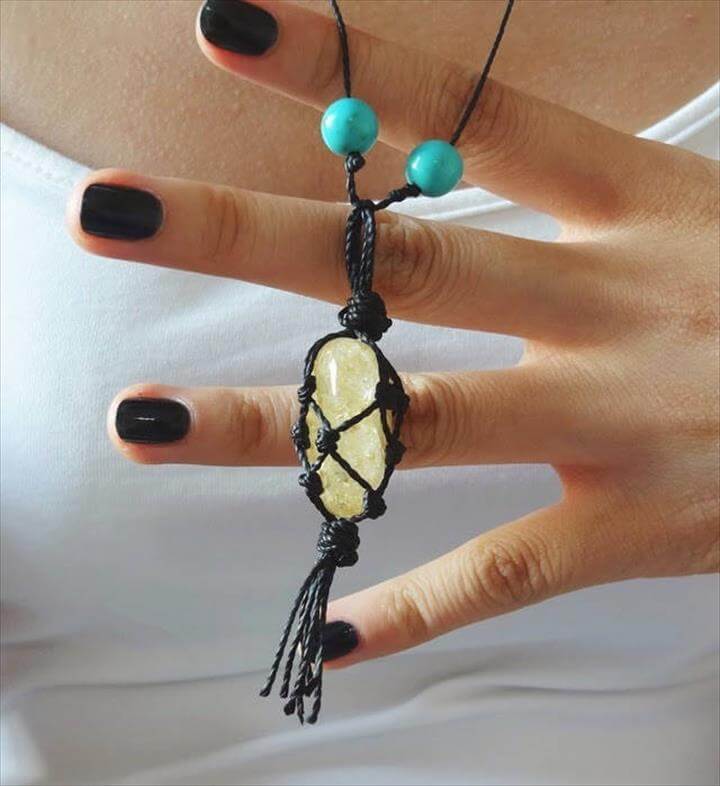 Image: papoulasdouradas.blogspot.com.br
Macrame Plant Hanger: DIY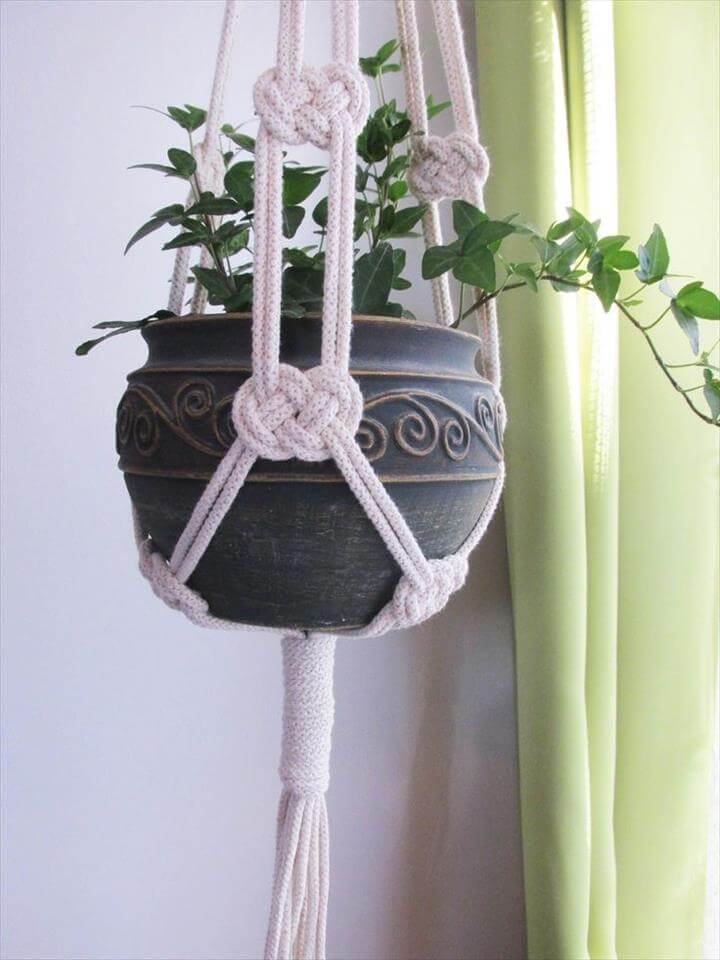 Image: 99architecture
Wall Art Roundup

: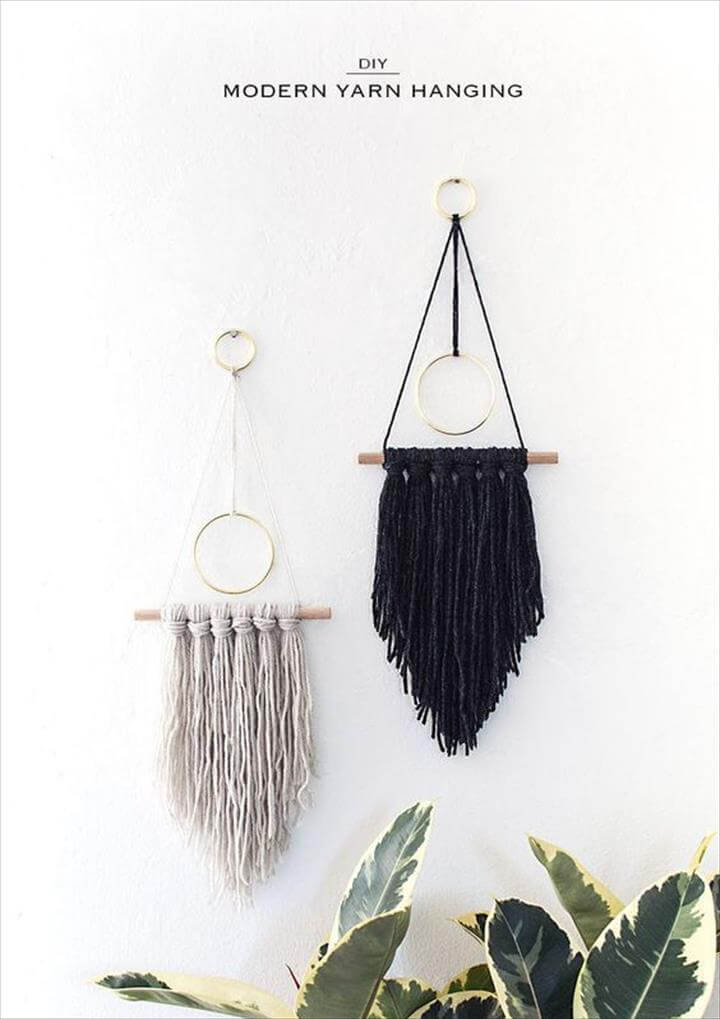 Image: homeyohmy
Macrame Wall Hanging On Wood

: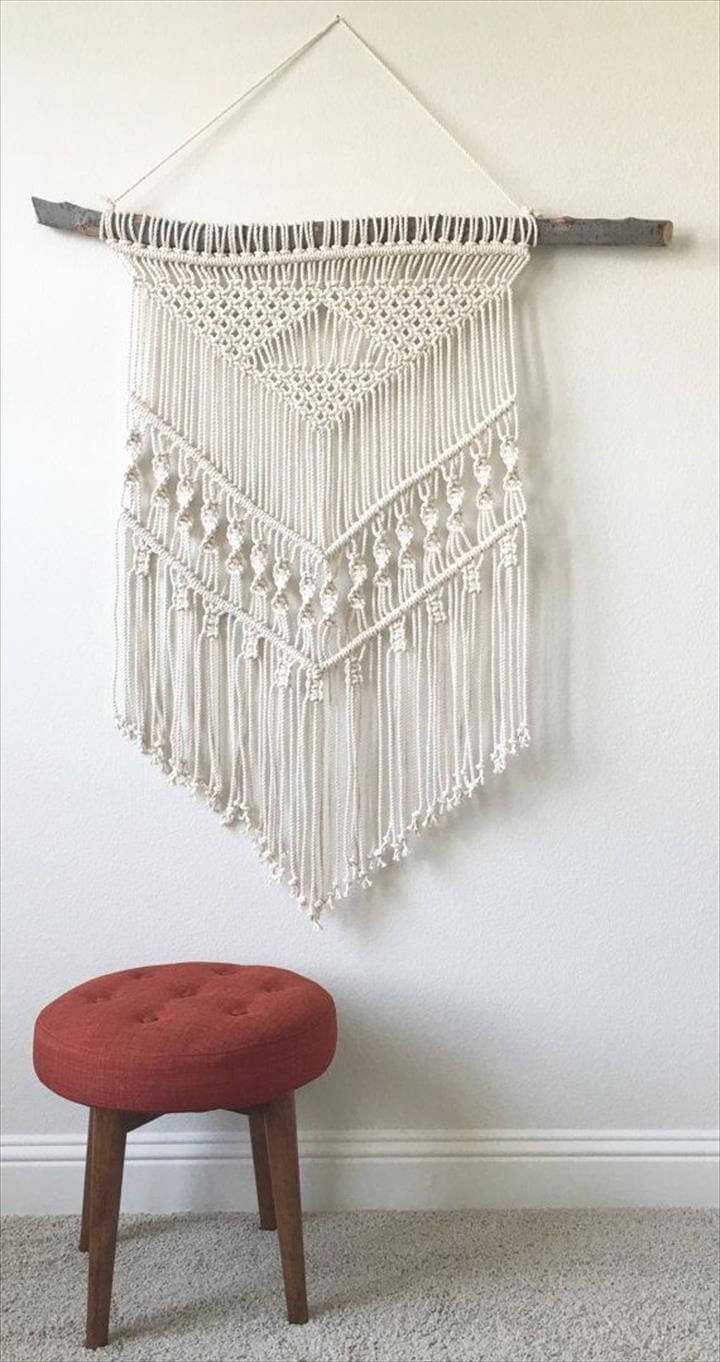 Image: etsy
Macrame Zigzag Bracelet Tutorial

: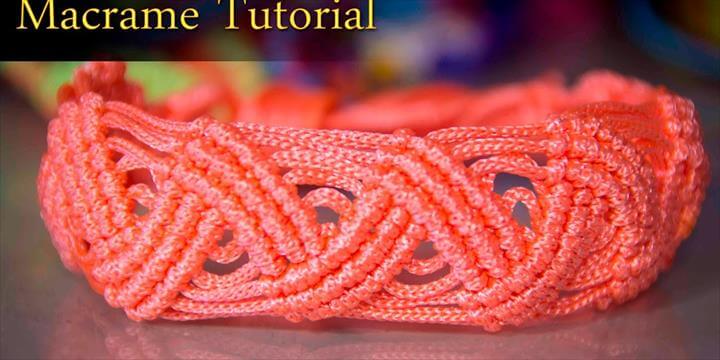 Image: pinterest
Custom Bead & Twine Plant Hangers

: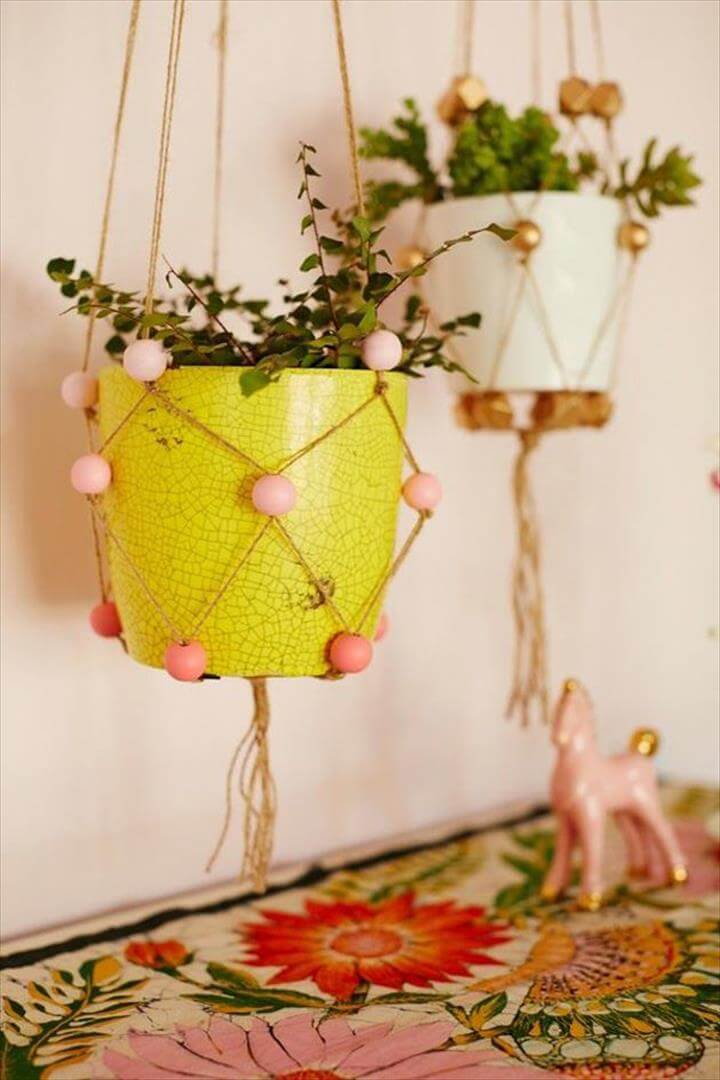 Image: landofnod
Wall Hanging: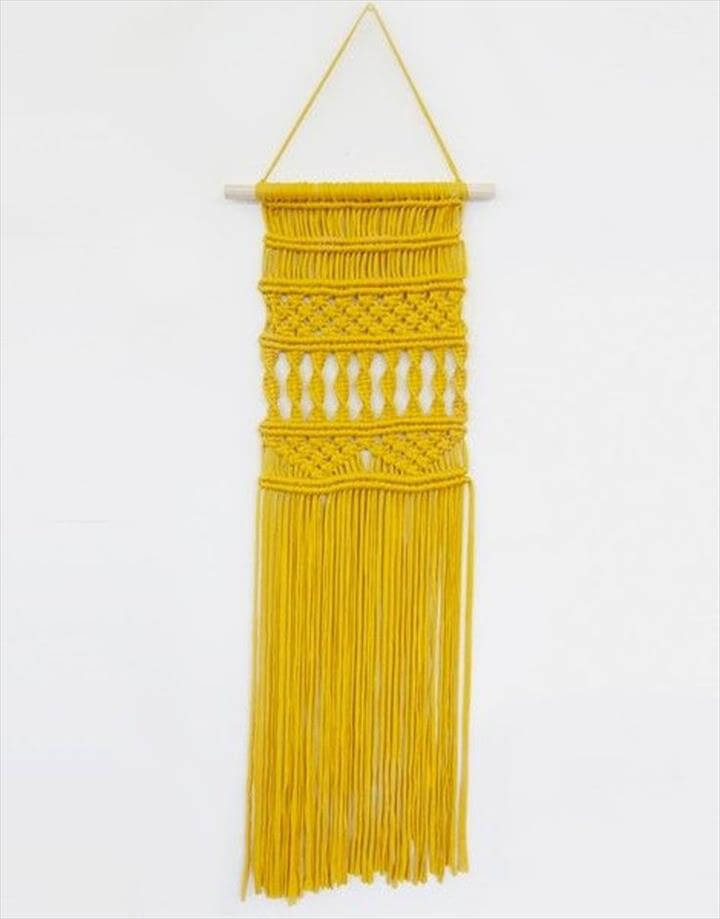 Image: woolandthegang
Clipboard & Clothespins For Easy Macrame

: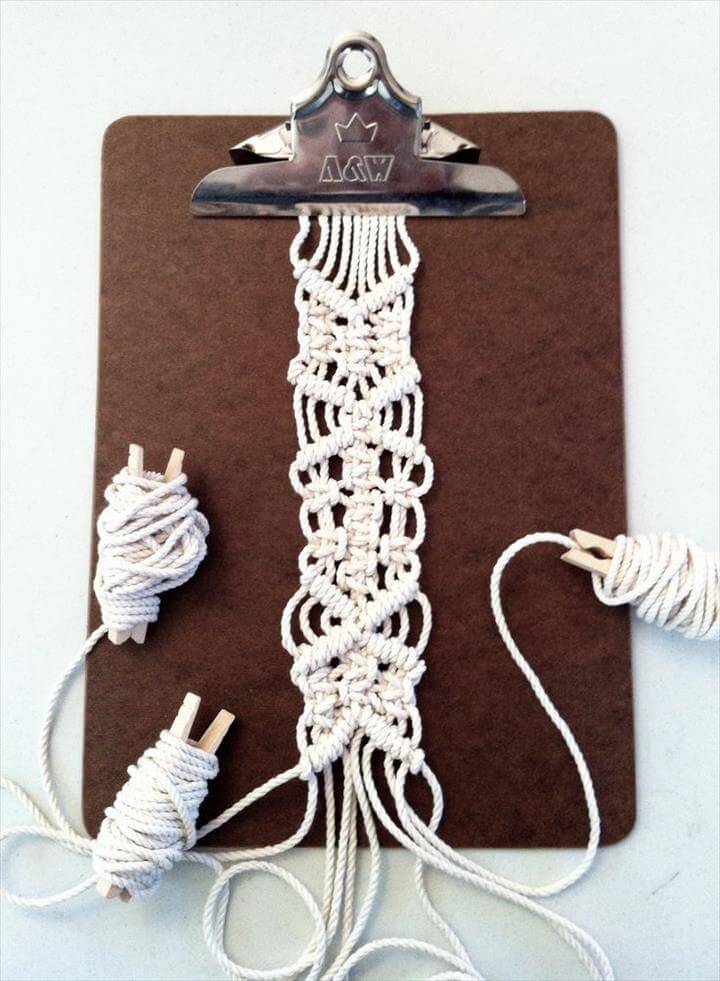 Image: pinterest
Macrame Chandeliers

: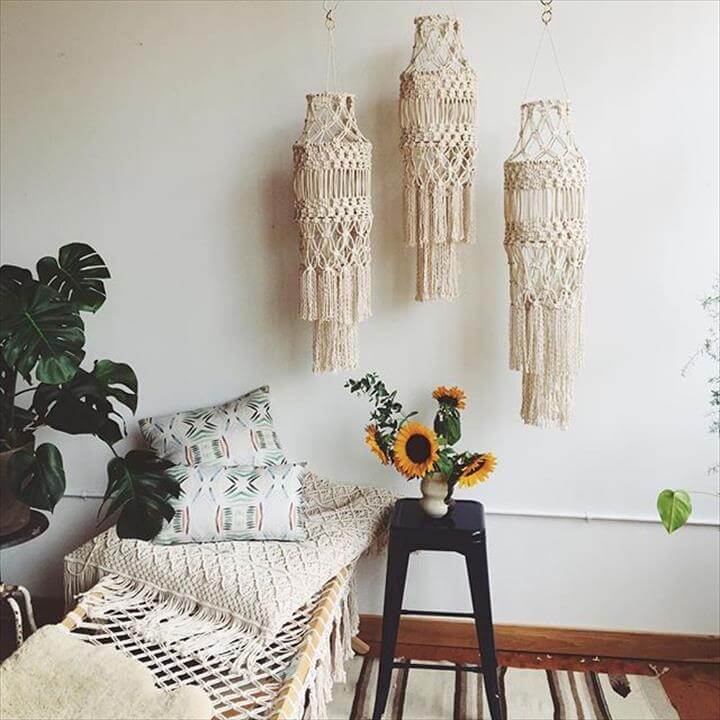 Image: taobao
Macrame Crochet Hanging Pot

: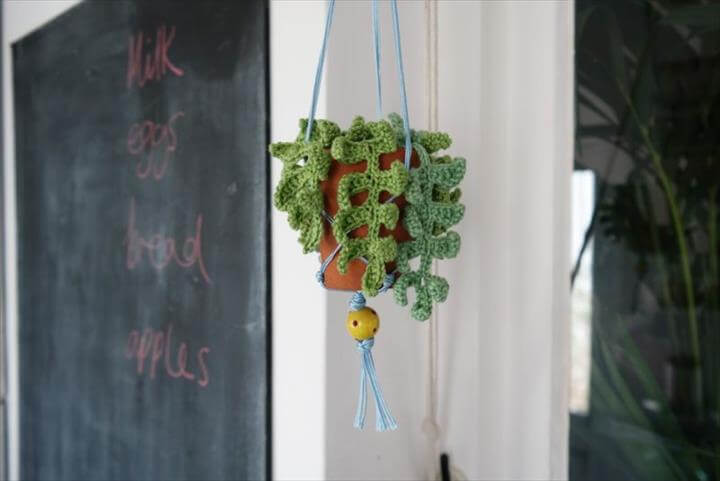 Image: homedit
Macrame Necklace

: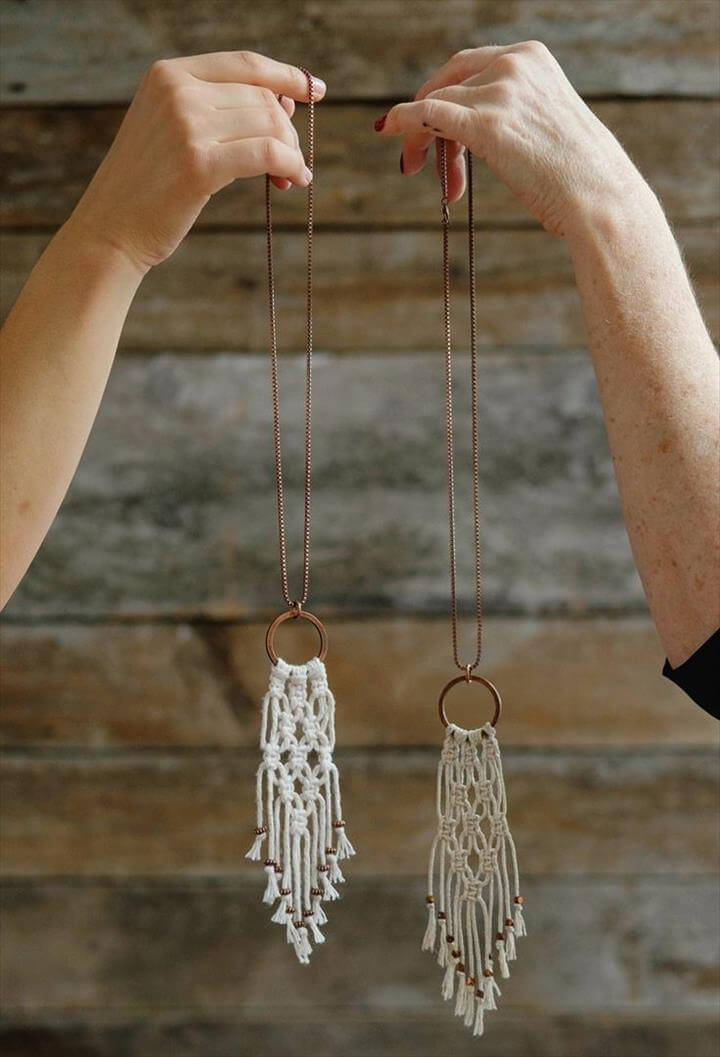 Image: liagriffith
Macrame Wall Hanging

: Room Decor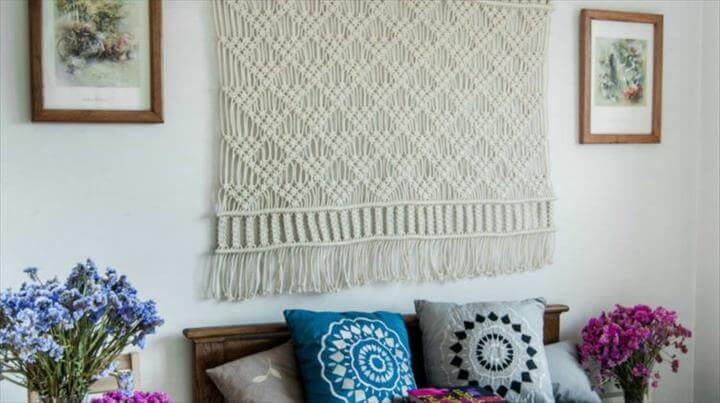 Image: amazon
Macramé Hanging Planter

: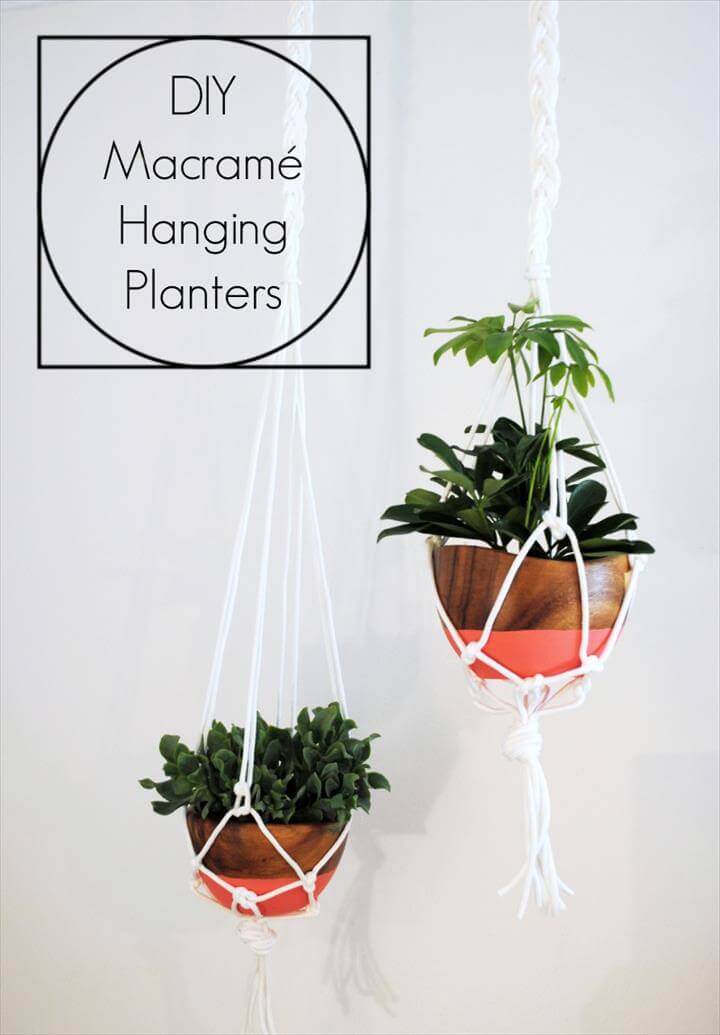 Image: classyclutter.net
Clay & Macrame For A Hanging Planter

: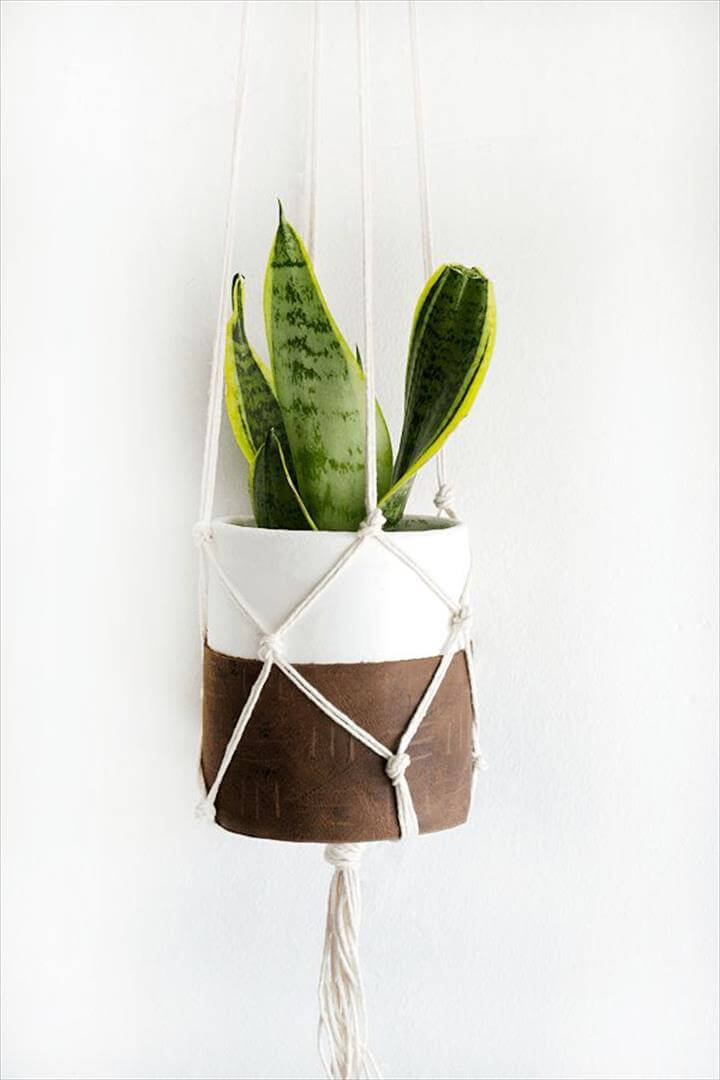 Image: porch
Macrame Heart: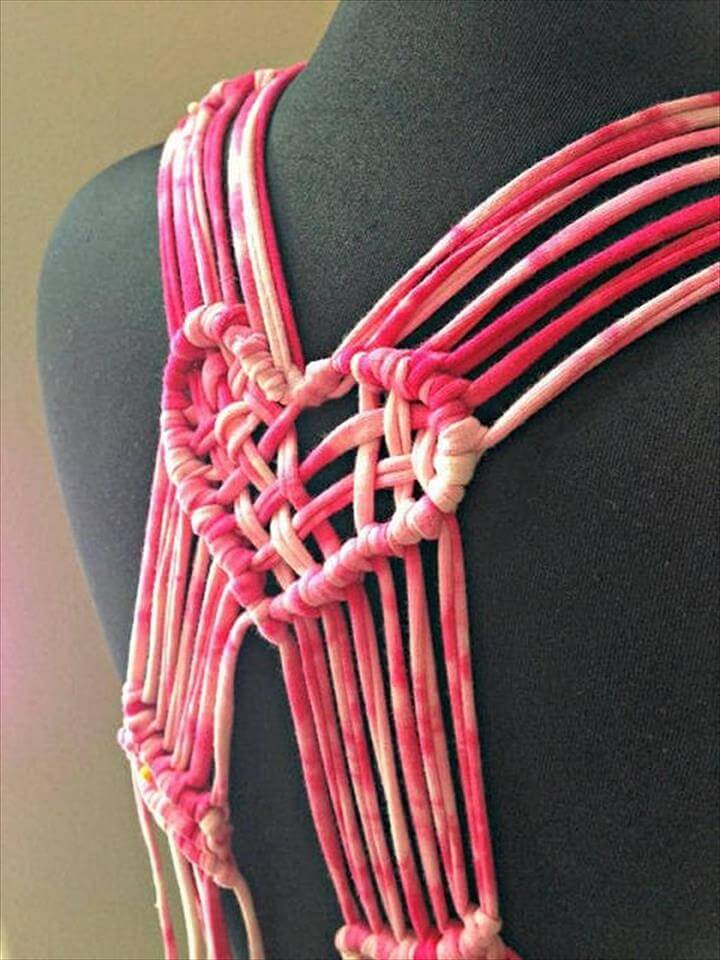 Image: trashtocouture
Dip Dyed
Macrame Plant Hangers

: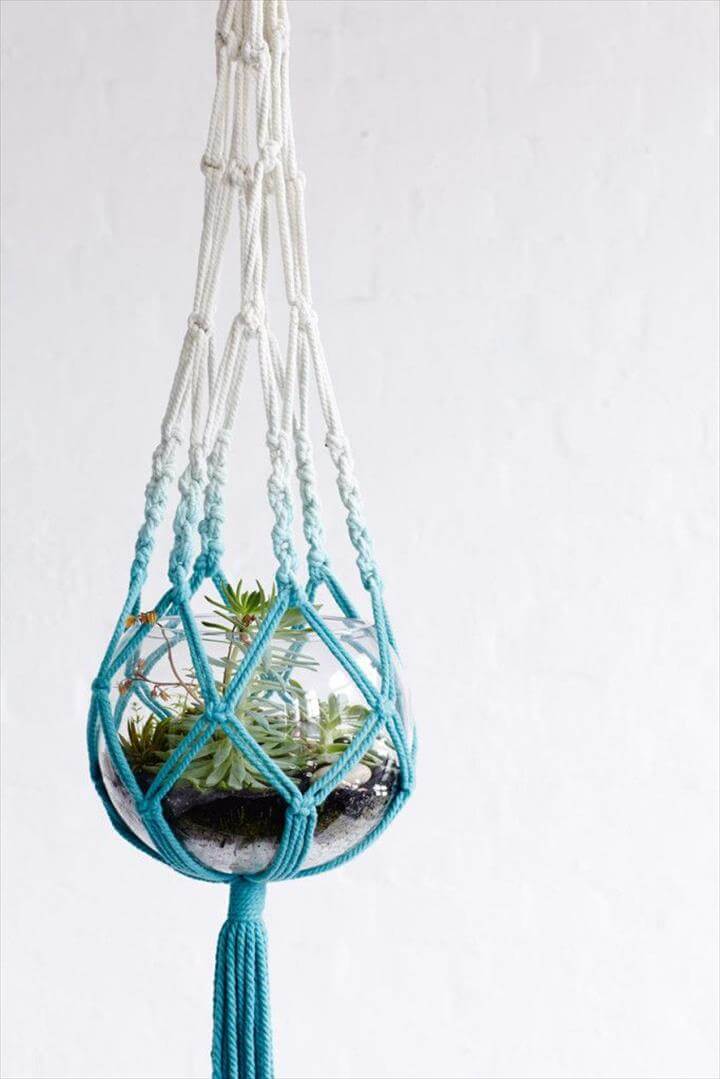 Image: smoothstones.net
Macramé Plant Hanger: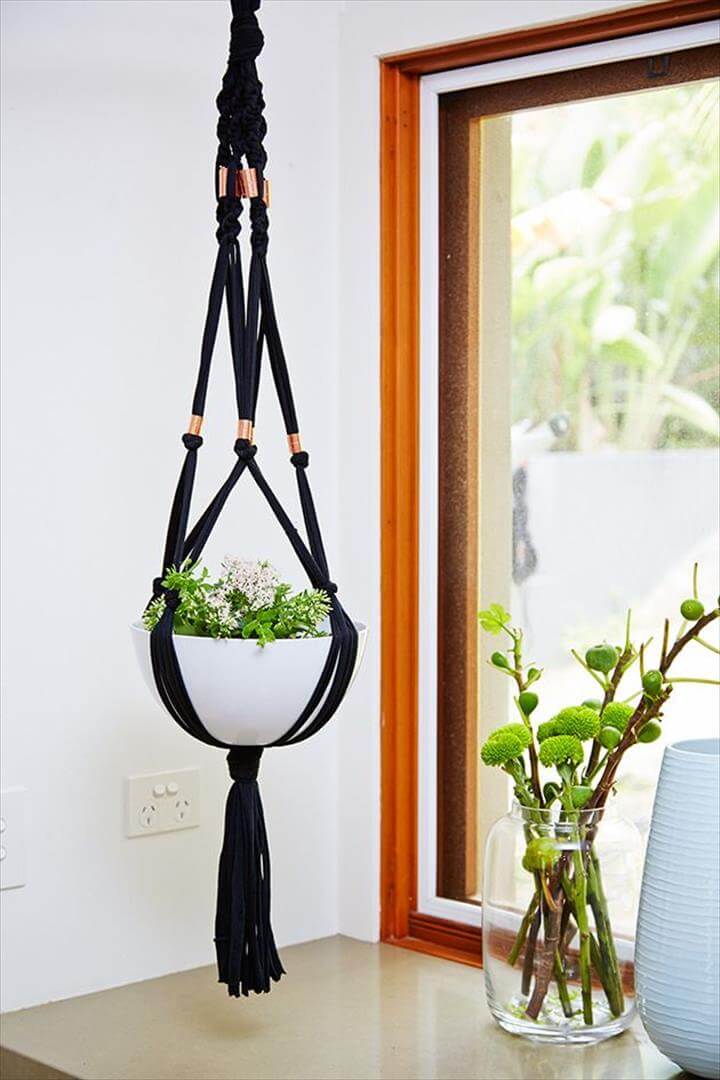 Image: pinterest