Here you can enjoy some of the unique and interesting ideas about 15 DIY Pom Pom Home Decor Ideas & Tutorials decoration for your home. You will be soon going to realize that how pom pom can be useful for home decoration in so many ways possible that you have never imagined.
The first idea here is a gorgeous and cozy pom pom pillow easily made by joining together a plenty number of pom pom. So watch the tutorial for learning how to make it. Second is a rainbow pom pm light idea which is a combination of pom pom and string lights for the decoration of your favorite place at home. You can watch the tutorial carefully to learn how you can combine these two crafts and make a masterpiece like this.
Next here are pom pm chicks which are probably the most adorable thing you have ever seen. Have a look at this pom pom basket which is decorated with pom pom at the bottom and can be used for storage purpose and looks beautiful to. You can also make DIY pom pom garland like you can see here a Mickey Mouse pom pom garland for decorating any of the rooms of your house. This s a funky and colorful pom pom rug which is so comfortable to step on so let's make it soon for the sake of not only decoration but also for the comfort of your feet. Next idea here is for the upcoming Halloween and it's a pom pom wreath which is truly beautiful and amazing. You can also make pom pom flowers by following simple instruction in the tutorial. Also try to make some pom pom letters to decorate somewhere. Besides these there are other tutorials for making pom pom baby mobiles, and pom pom chandeliers.
So watch carefully all these tutorials to find out the basic techniques of making a pom pom and then making different creative items with it.
Cozy Pom Pom Pillow: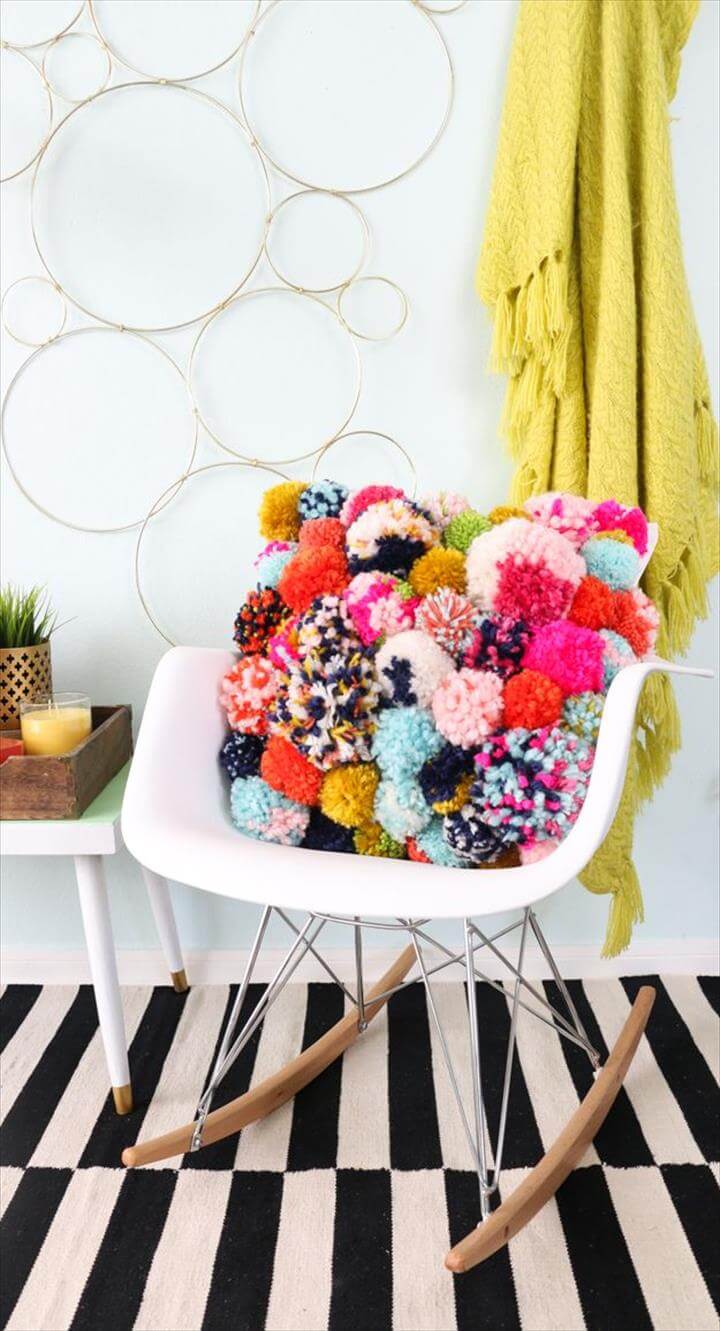 Image: akailochiclife
Rainbow Pom-Pom Lights

: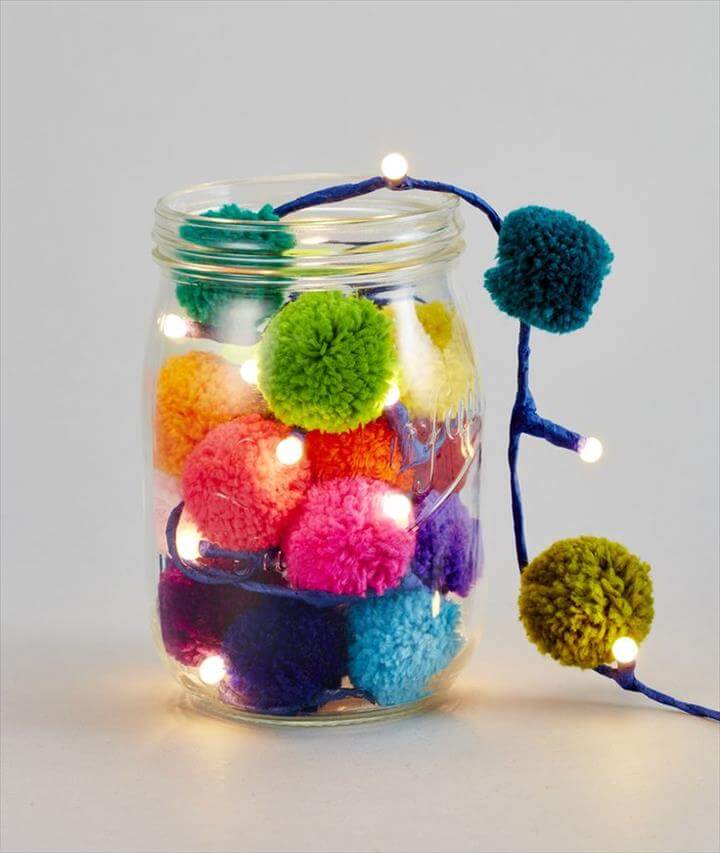 Image: diybeautify
Pom Pom Light Tutorial: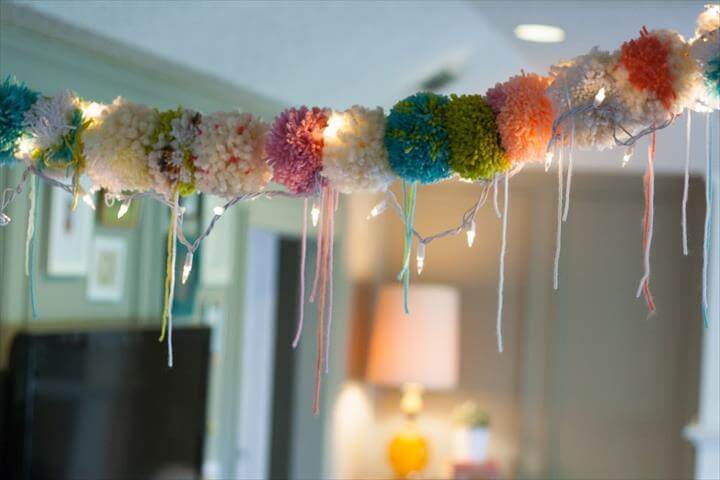 Image: hellojunebug
Pom Pom Chicks

: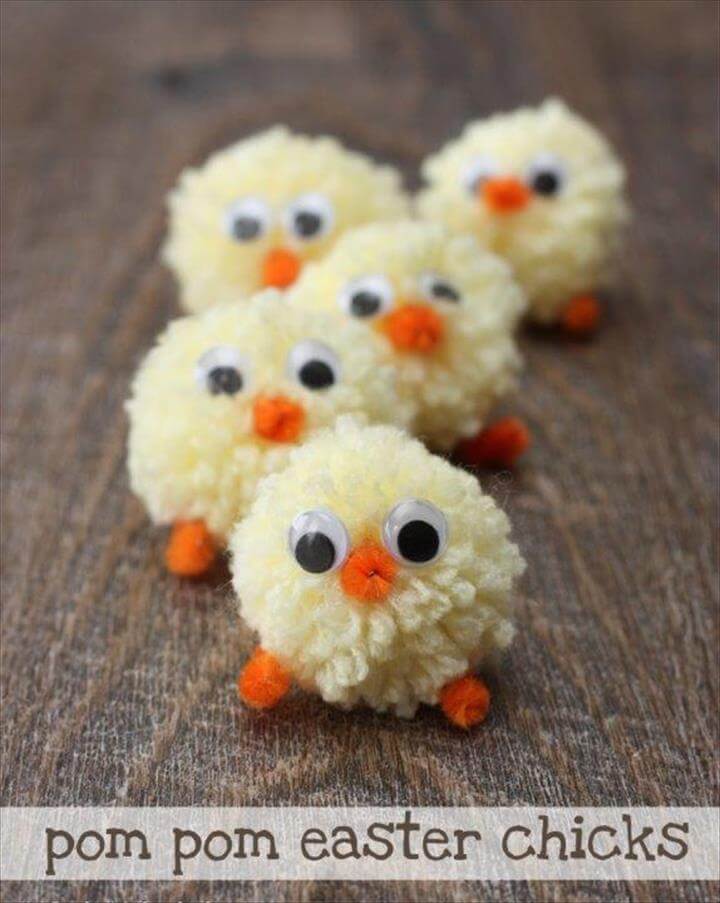 Image: consumercrafts
Pom Pom Basket

: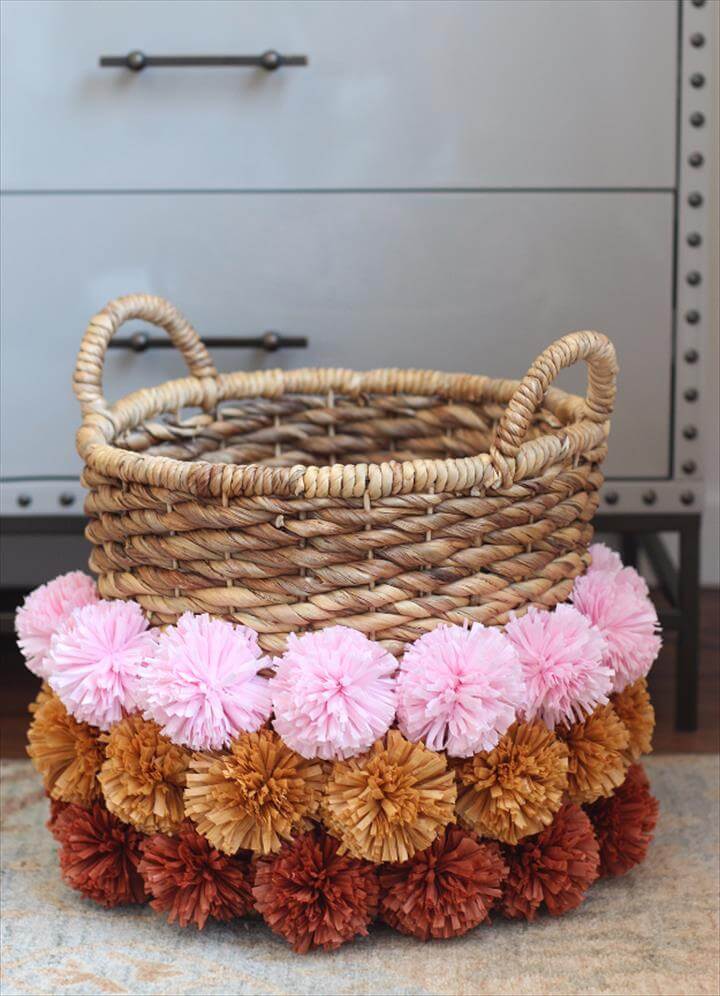 Image: honestlywtf
Mickey Mouse Pom Pom Garland

: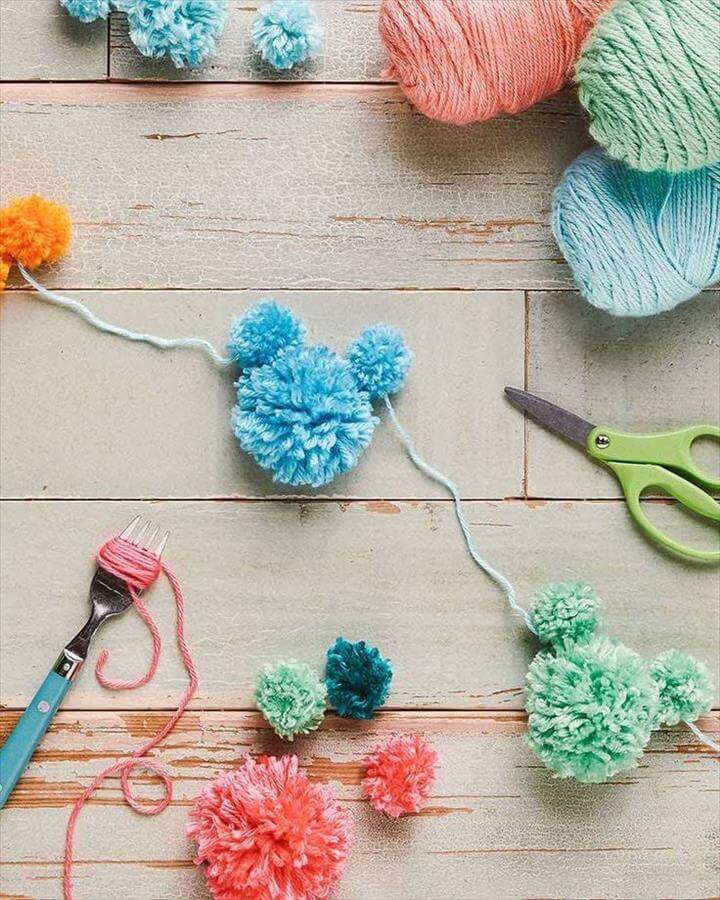 Image: disney
Fun & Funky Pompom Accent Rug

: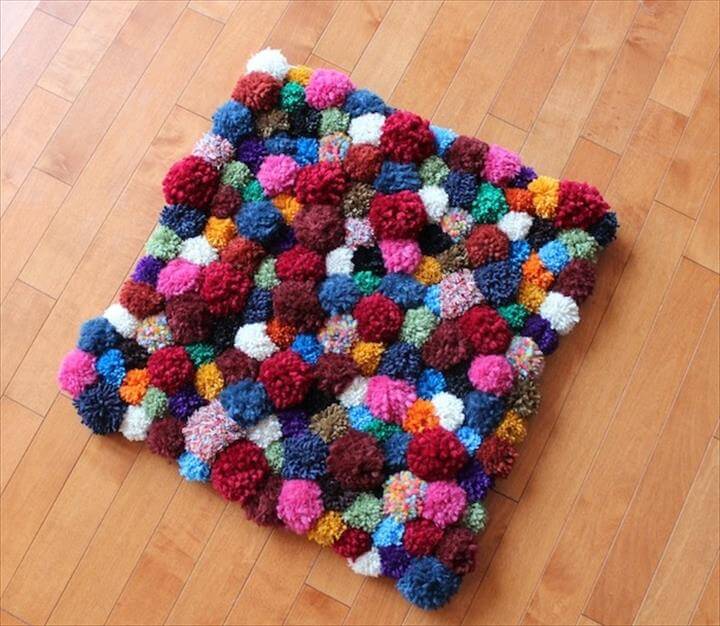 Image: gwyl.io
Halloween Wreath

: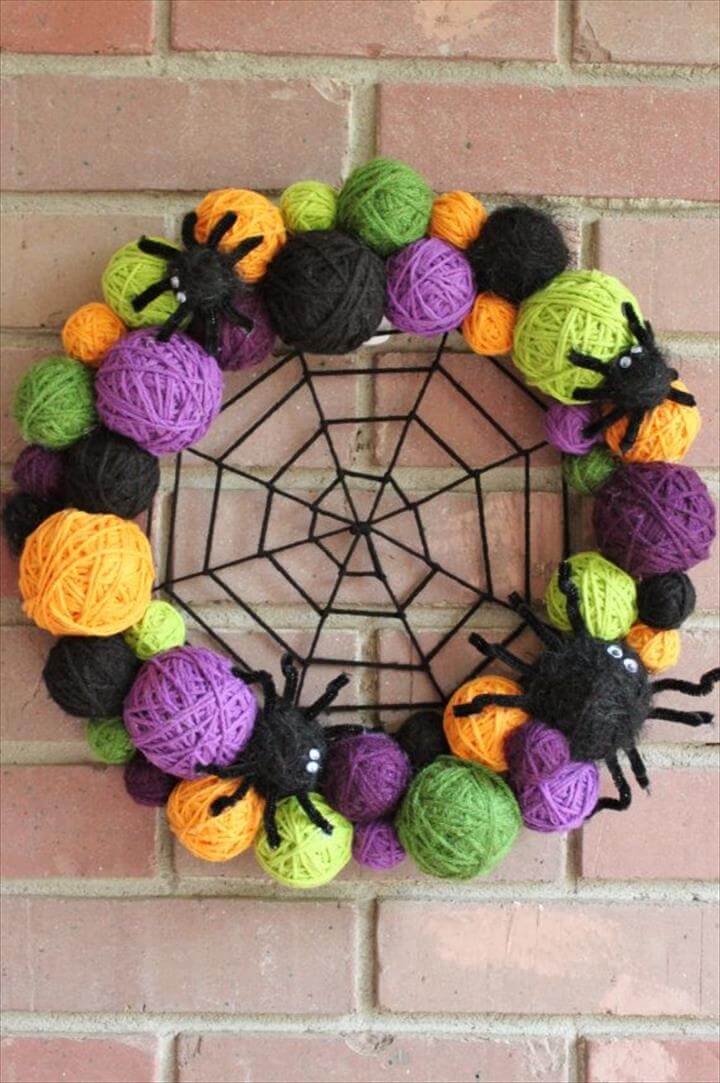 Image:diyadulation, designertrapped
Pom Pom Rug

: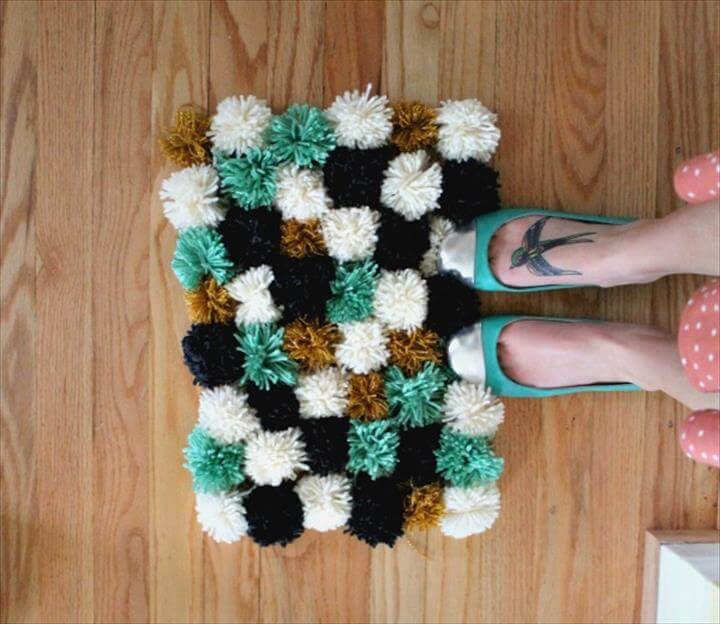 Image: homedit
Adorable Pompom Flowers

: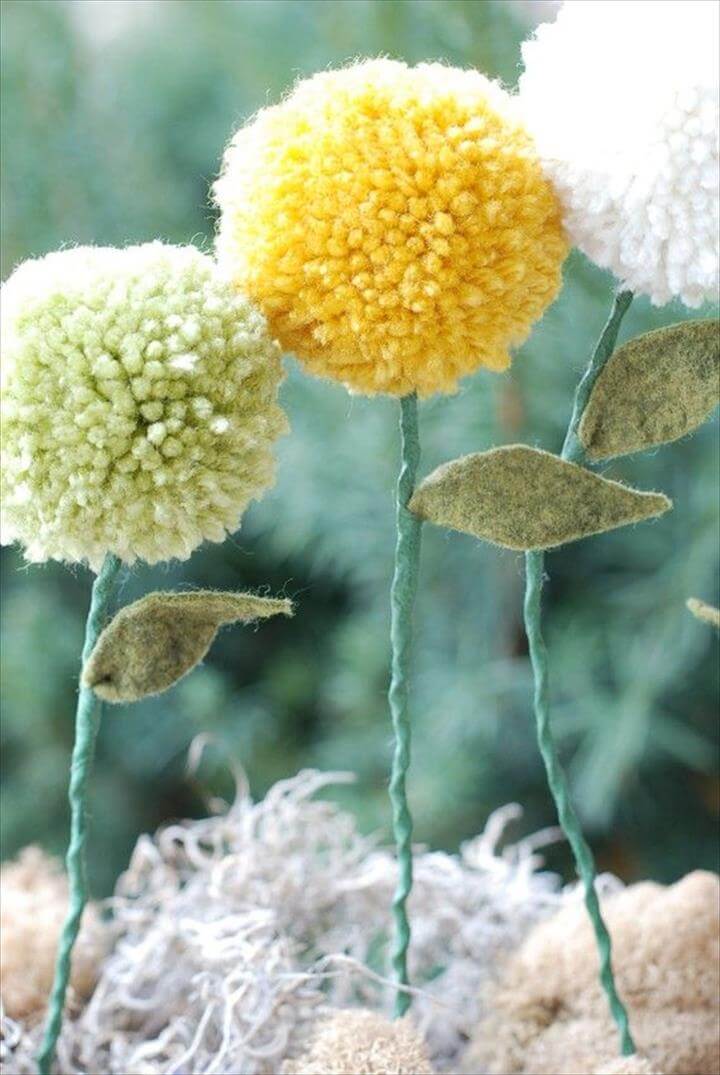 Image: youtube
Pom Pom Letters

: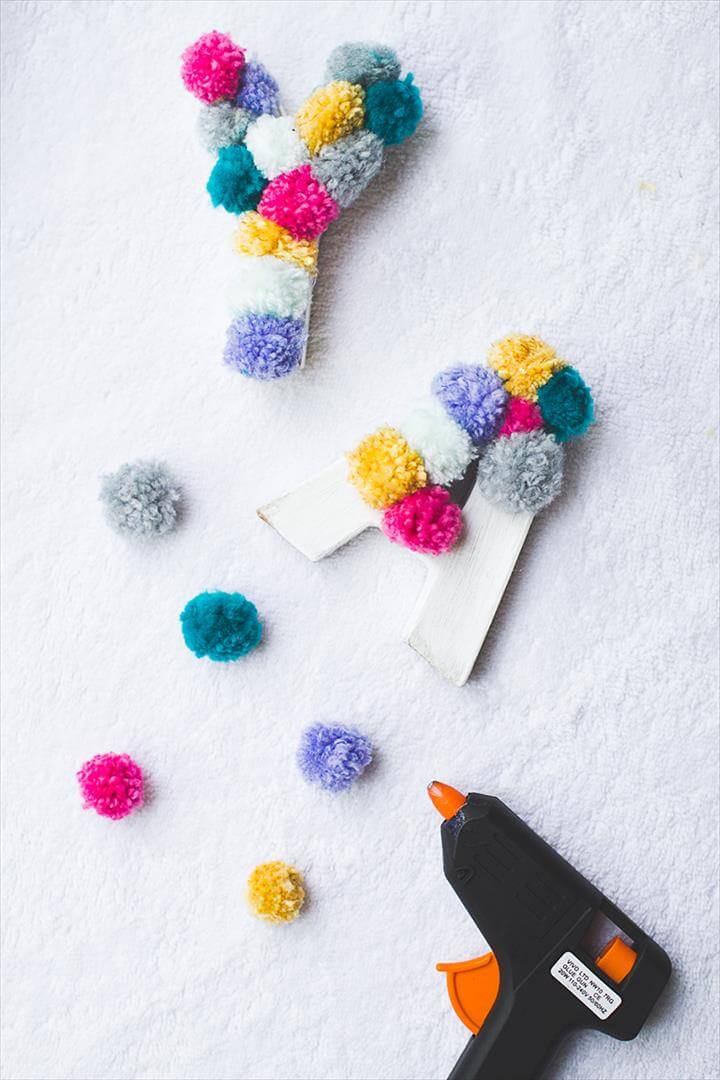 Image: bespoke-bride
Pom Pom
Pillowcases

: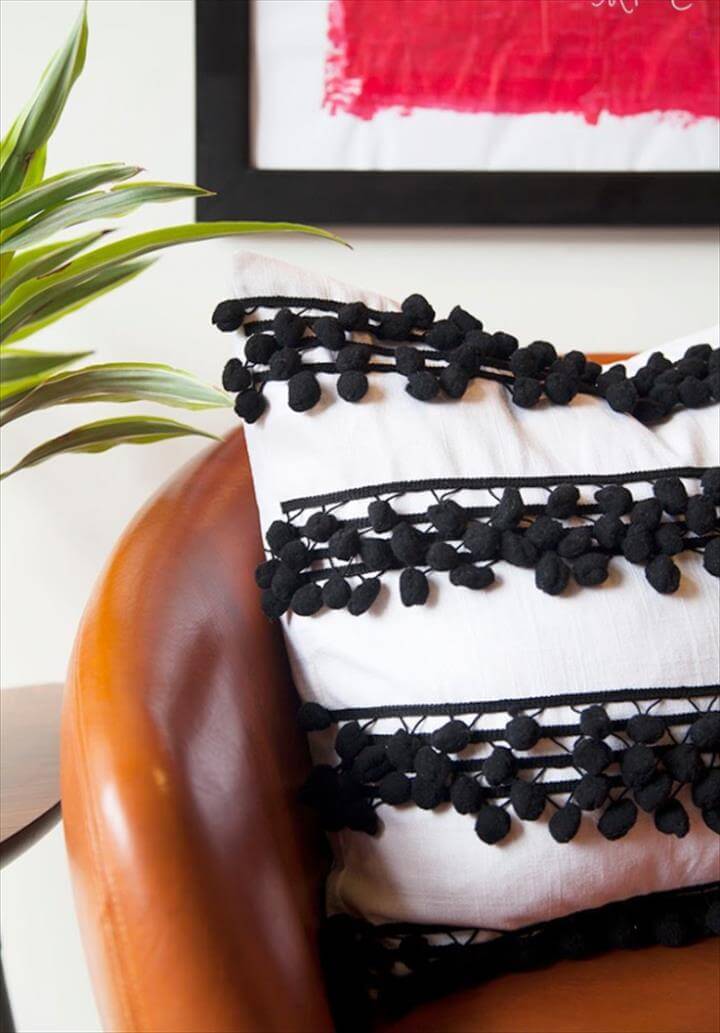 Image: themakerista
Pom Pom Baby Mobile

: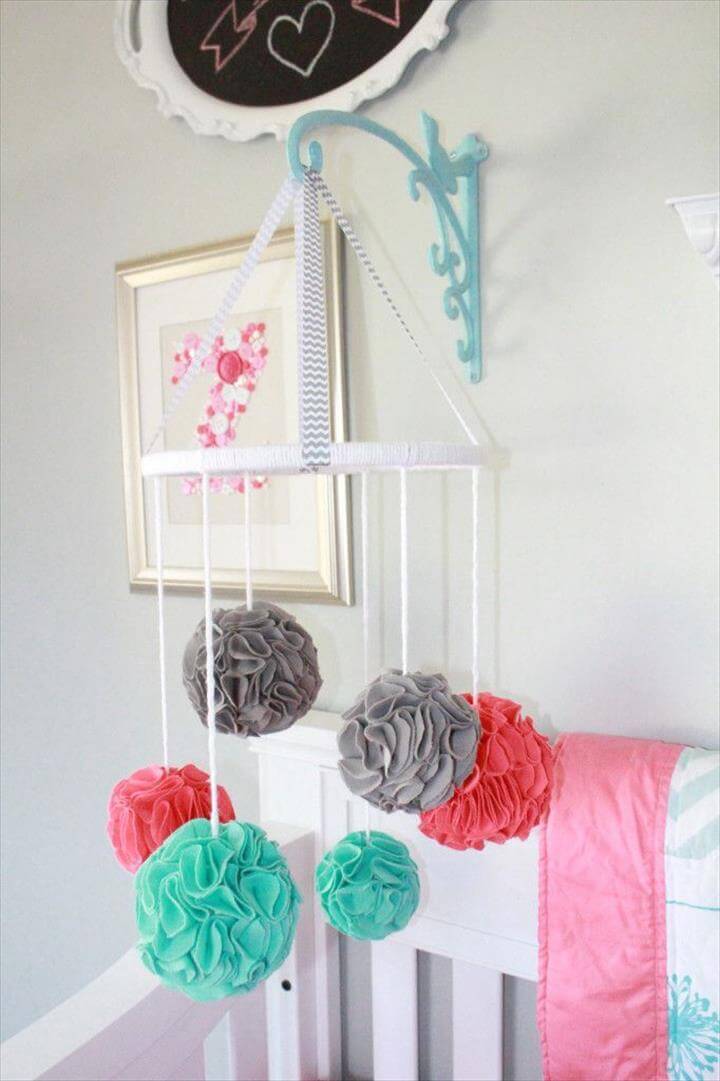 Image: projectnursery
Mini Yarn Pom Pom Flowers: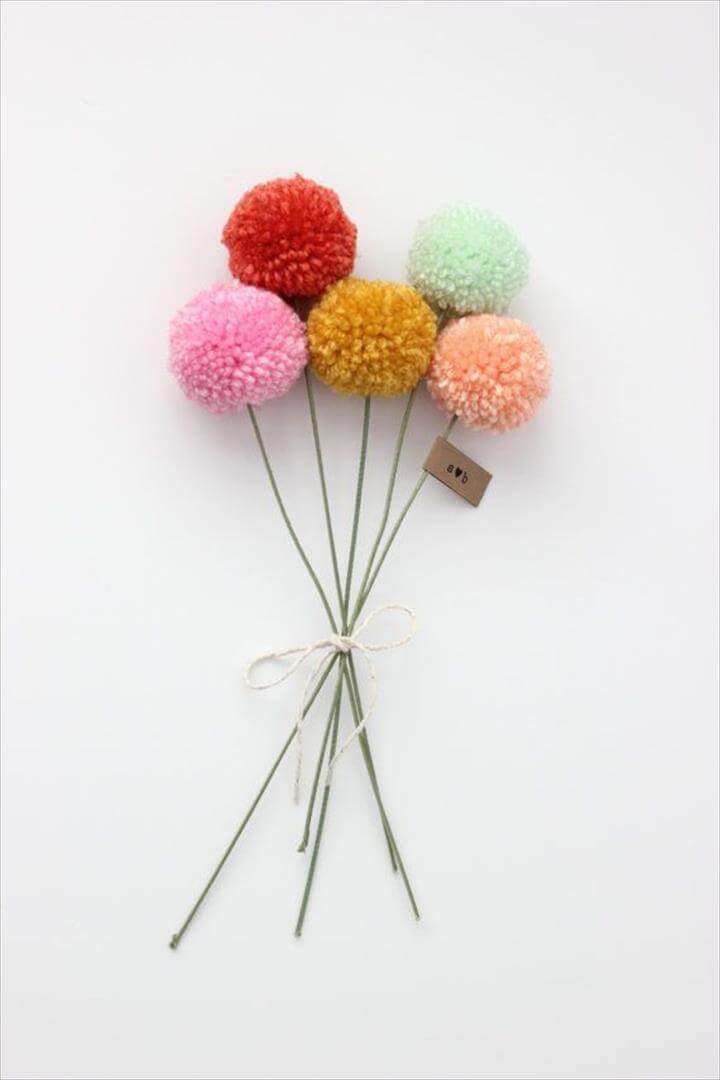 Image: scientific-culture
Chandelier Tutorials: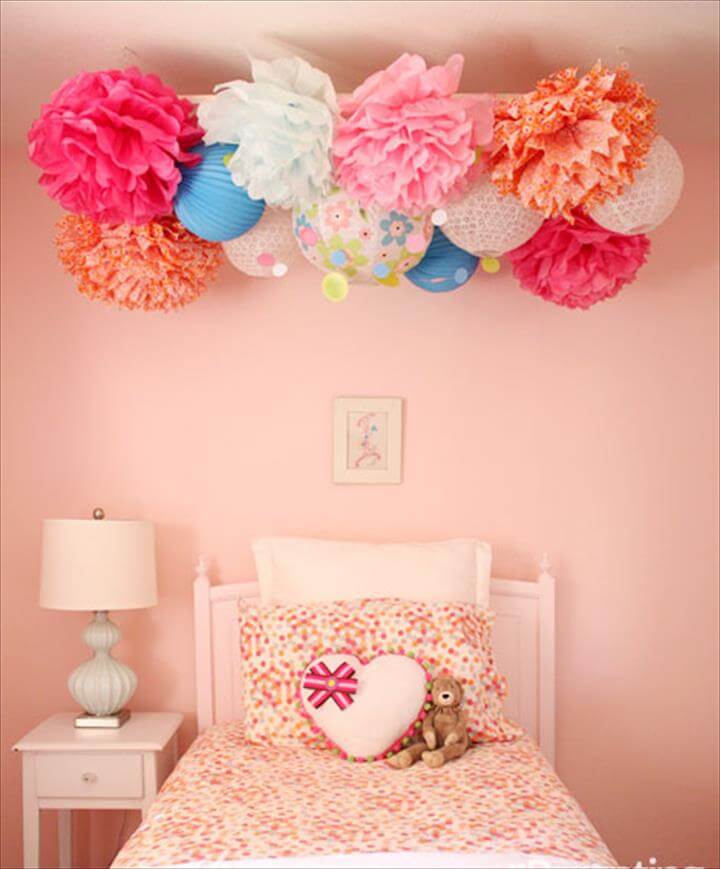 Image: allparenting