We love our dogs so much and we want everything best for them especially the food. Most of us rely on commercialized kibble dog food and do not think beyond it. No doubt this market bought food is healthy and full of multi nutrients for the nourishment of your dog, but the fresh raw dog is far better and healthy than the kibbles. So better switch to the homemade raw dog and here we have brought to you these 10 quick and easy raw dog food recipes. These recipes are going to give you complete guidance about a healthy and balanced diet for your pet and that too according to their age and breed.
These basic raw food dog recipes suggest including organ meat, bone meat, vegetables, and fruits as the necessary ingredients of the raw dog food with a balanced proportion. The raw dog food recipes help you to control the things that your pet is eating and thus you can decide and choose the best for them. The raw food targets a healthy skin and coat, strong teeth, fresh breathe, harder and smaller poops, and a healthy weight gain. Also, you get a variety of meat, vegetables, and fruits to choose from and thus let the pets enjoy tastier and newer things each time. Not only raw dog recipes but complete raw food dog guides with pros and cons have been provided via links below. Happy pet keeping to you!
Best Homemade Raw Dog Food Recipes for Complete Health: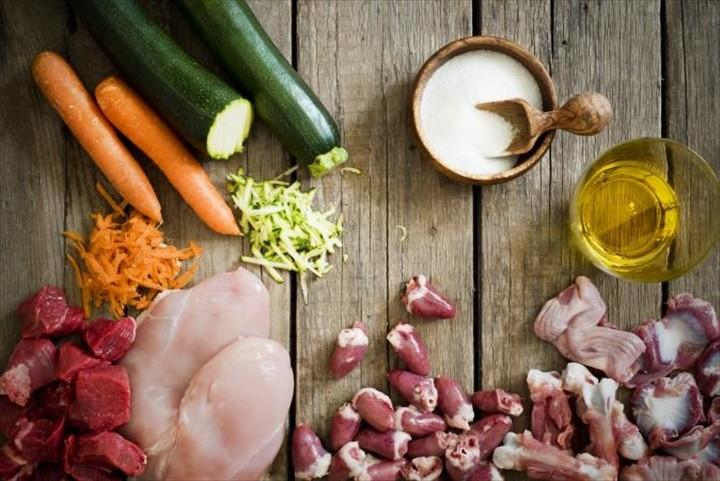 Raw food is really necessary and needy for the pets to keep them overall healthy and fit. Here is the best homemade raw dog food recipe for complete dog health. The common raw food recipes have a ratio of 5:1:1 for bone meat, organic meat, and vegetables respectively. Get the recipes in detail right here!
Tutorial: lovetoknow
Best Raw Dog Foods: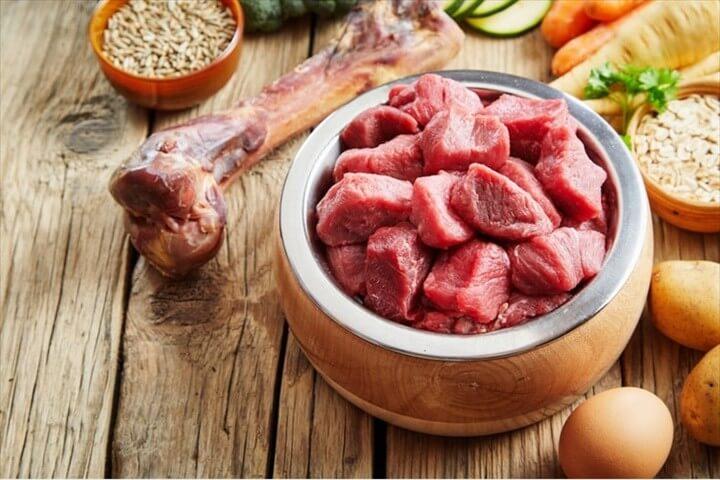 The best thing about raw food is that they are healthier than the conventional or market bought raw food. From meat, fruits, and vegetables you have so many things to choose from for your best raw dog foods. So if you need any ideas for the raw dog food then here we have brought to you the best guide here!
Tutorial: petlifetoday
Biologically Appropriate Raw Food For Dog: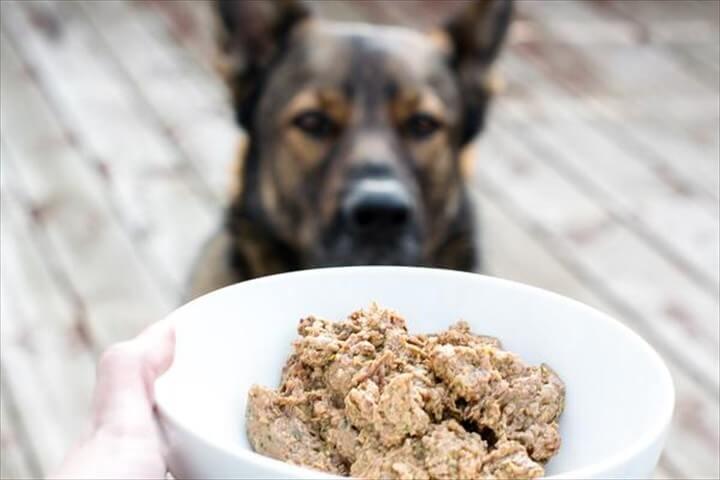 Here is a yummy and totally healthy raw food diet for your dogs to feed on. This diet prescribes muscle meat, meaty bones, organ meat, vegetable and fruits, and some supplements. With this diet, your god is going to get rich protein, minimal fat, and some carbohydrates. You can check out the complete recipe for the raw food here!
Tutorial: rawbistro
Creating A Raw Dog Food Recipe: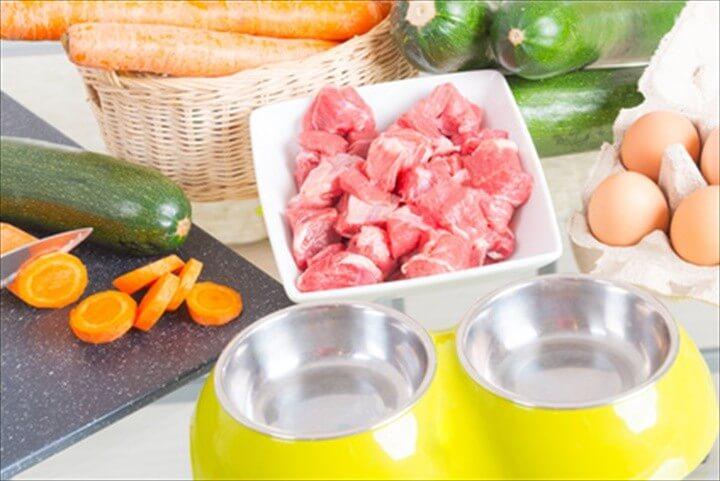 If your dog is on the kibble food diet then get your hands on these yummy raw dog food recipes. These yummy raw recipes include each and everything that your dog needs for overall health. This recipe suggests raw meat, vegetables, fish oil, vitamin, vitamin, minerals, and plenty of water. Check out the details here!
Tutorial: fidosavvy
Frozen Raw Dog Food: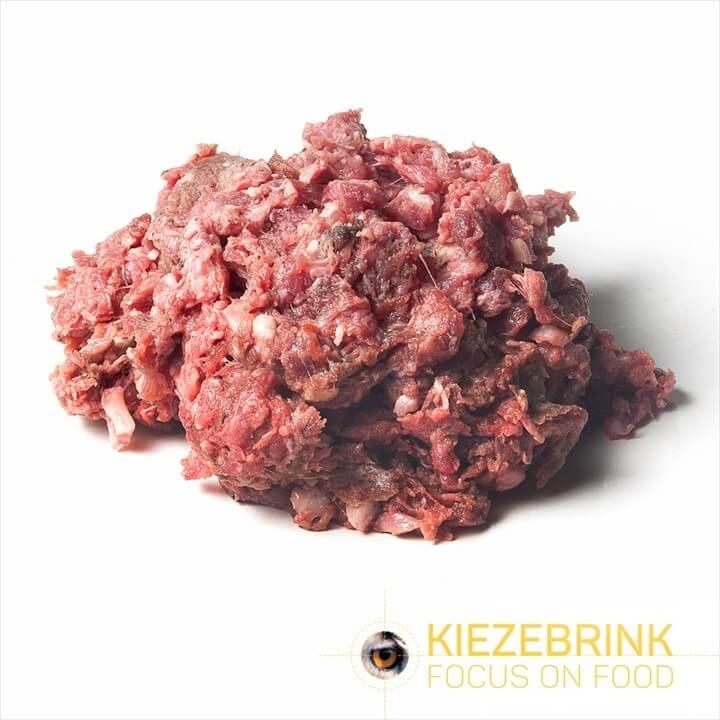 Preparing raw food for your dog is the best thing for you to cater to the health needs of your dog. You can consider the frozen raw dog food and there is a variety of the foods to choose from like chicken, meat, rabbit, ducks, horse, beef, lamb and so much more. This diet will provide complete nourishment to your cute little pets.
Tutorial: kiezebrink
Homemade Raw Dog Food: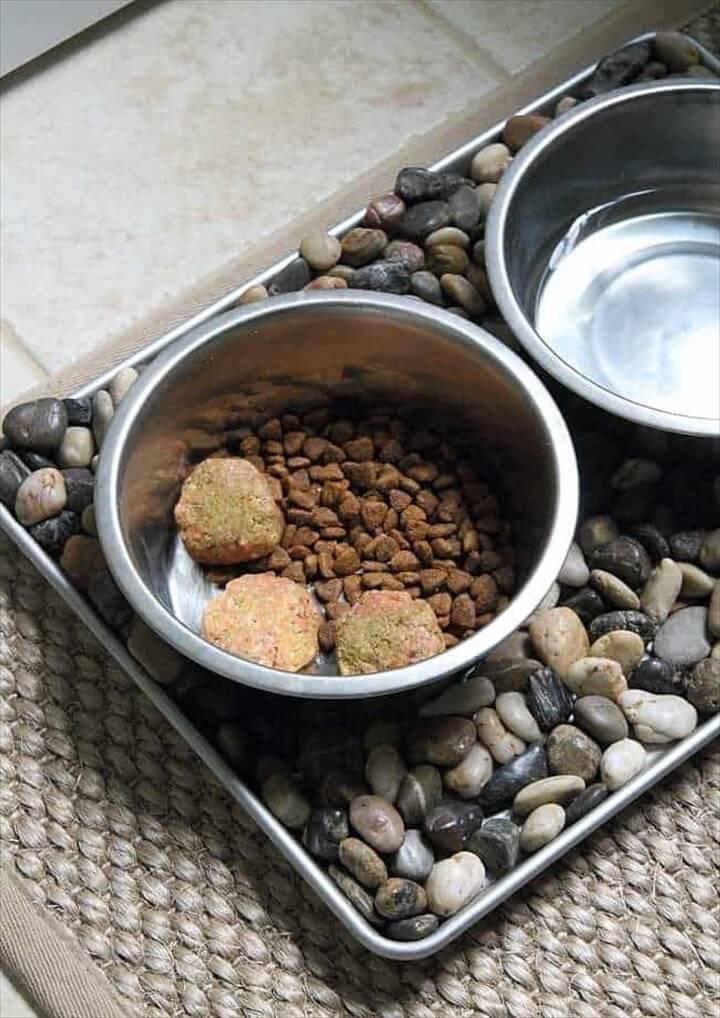 The pregnant dogs have so many needs for healthy nutrients and these call for a completely healthy diet. So here is a yummy and homemade raw dog food recipe. The recipe includes chicken, carrot, spinach, apple, whole eggs, yogurt, tablespoon ground flaxseeds, and olive oil. You can check out the recipe details here!
Tutorial: runningtothekitchen
Raw Dog Food Diet: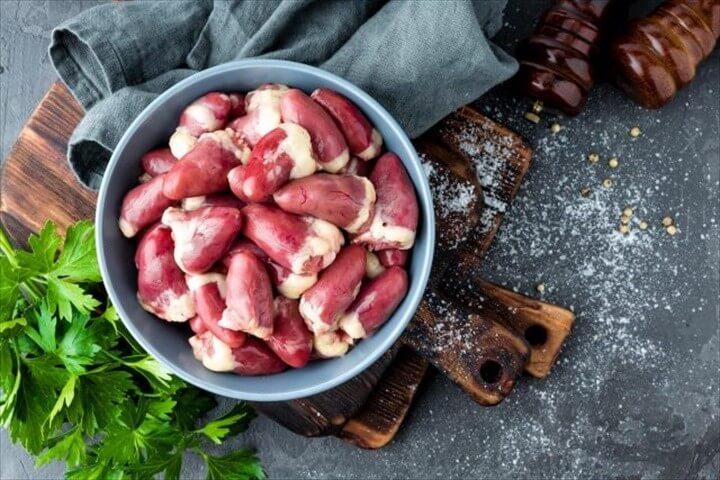 A complete raw dog food gives the best skin, coat, teeth, energy, and the smaller stools to the pets. So here we have brought to this yummy raw dog food diet including muscle meat, bones, vegetables, eggs, fruits, and yogurt. Following this diet means your dog is having balanced amounts of protein, fats, vitamins, and minerals. Check out the details here!
Tutorial: spacecoastpetservices
Raw Dog Food Pros and Cons: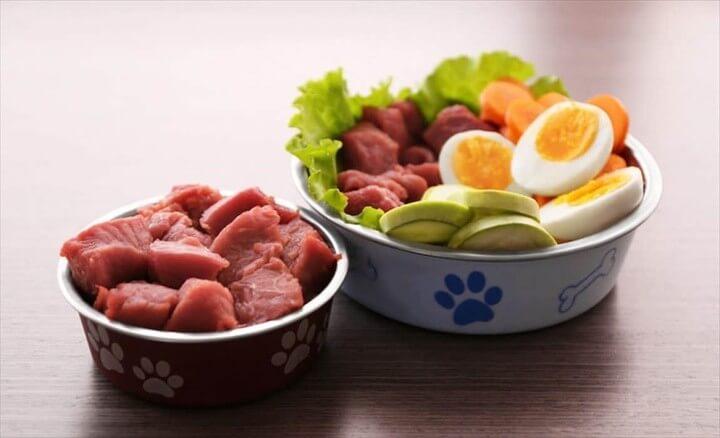 We love dogs a lot and we care what they are eating and taking in their foods. Here is this raw dog food with pros and cons that you need to follow when you want to switch to the raw food diet for your dogs. This guide about the raw dog food pros and cons will be a complete help for the dog owners who want to prepare raw food recipes for their pets.
Tutorial: k9ofmine
A Complete And Balanced Raw Diet For Your Dog: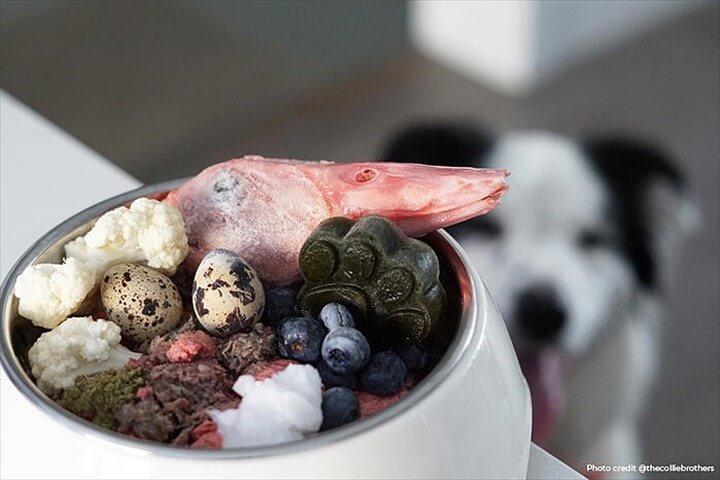 A complete diet is the one that has fruits, vegetables, and some other vitamins and minerals added to the meat too.  Here is a complete and balanced raw diet for your dog to easily make at home and fulfill all his nutrient needs. The recipe offers you the diet plan according to the age of your dog with the basics of the nutrient ratio. Check it out all here!
Tutorial: homesalive
Working Dogs Are Healthier And Happier On A Fresh, Raw Food Diet: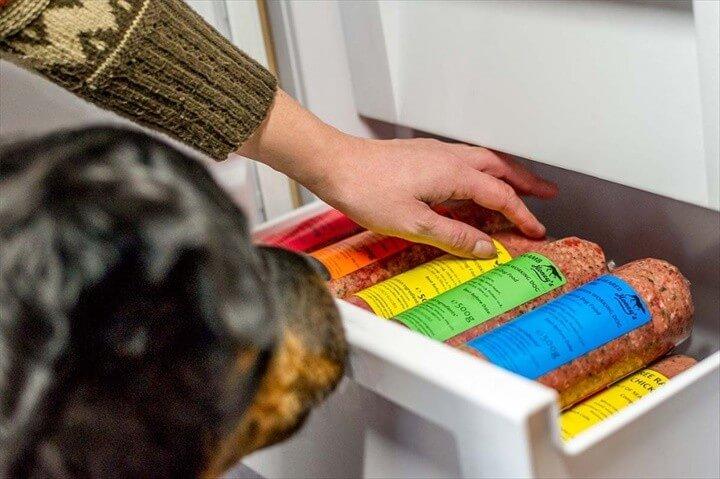 One of the many benefits of the raw food dog diet is that it is freshly made to serve the dogs and they would love it. Unlike the packet food, the fresh meal is going to keep your dog more healthy and happy. Here is a complete raw good diet plan for your dogs that you can easily check to try at home. Details here!
Tutorial: honeysrealdogfood