Summers are enjoyed best when you are relaxing in your yard or at the pool and enjoying your favorite cocktail. Now you can enjoy the most delicious cocktails at home that you have tasted in the fancy clubs or at the beaches. Here are these 21 rum and orange juice recipes to follow and make your summers much more fun at home. Either you need to enjoy some me-time yourself or you need to cater a big crowd for a home patty, these 21 rums, and orange juice recipes are really going to rock your summer cocktail menu.
The rum and citrus combine so damn well to delight you up with heavenly good drinks. The best citrus for the rum is the orange juice and you are going to see a bunch of these recipes here. Not only the rum and the orange juice but there are more fun ingredients added to these drinks recipes which mostly are the fruits. Apples, pineapples, limes, coconut, berries, and even some flowers are found to be the part of these punches recipes. Another good thing about these juice recipes is that they turn out to look super exotic and gorgeous and most of them have the colors of a beautiful sunset. Also, some of the recipes are non-boozy for the kids to enjoy these punches and feel fun and refreshing. Details of the idea here!
Blood Orange Blackberry Rum Punch: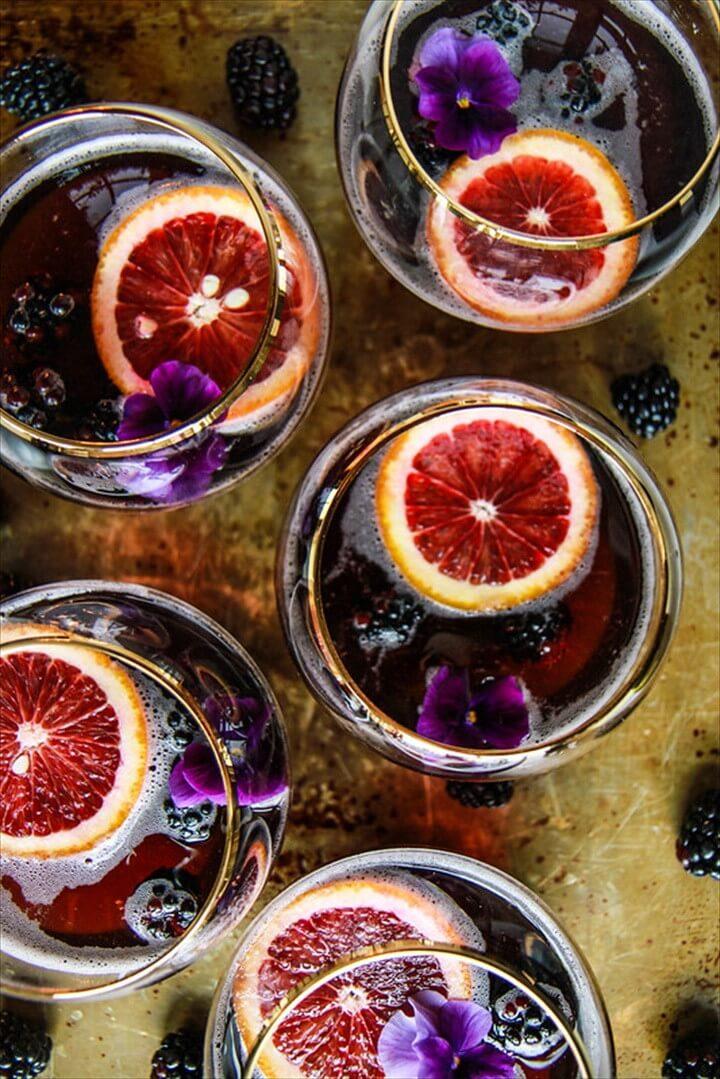 Make your party menu rocking by adding the recipe of this blood orange blackberry rum punch. These yummy cocktail drinks look super gorgeous because of the blood orange, blackberries, sliced oranges, and the pretty pansies. The combination of blood orange juice, blackberry soda drink, and rum turns out sweet and tasty. Follow the easy recipe details right here!
Tutorial: heatherchristo
Blood Orange Rum Sour: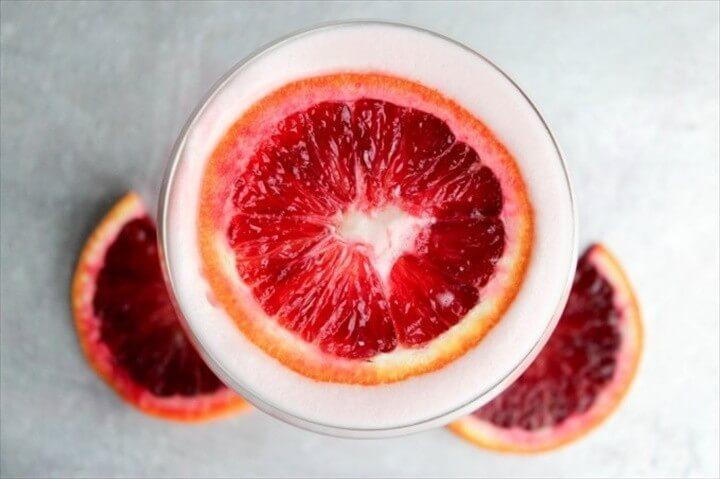 Cocktails are one of the best drinks and so is this blood orange rum sour. Yes, the combination of blood orange and the spicy rum has turned out to be so kicky in this punch recipe. The rum used here is the Appleton estate reserve Jamaica rum combined lemon juice, blood orange juice, agave nectar, and ice. You can follow the full recipe here!
Tutorial: beautifulbooze
Caribbean Rum Punch: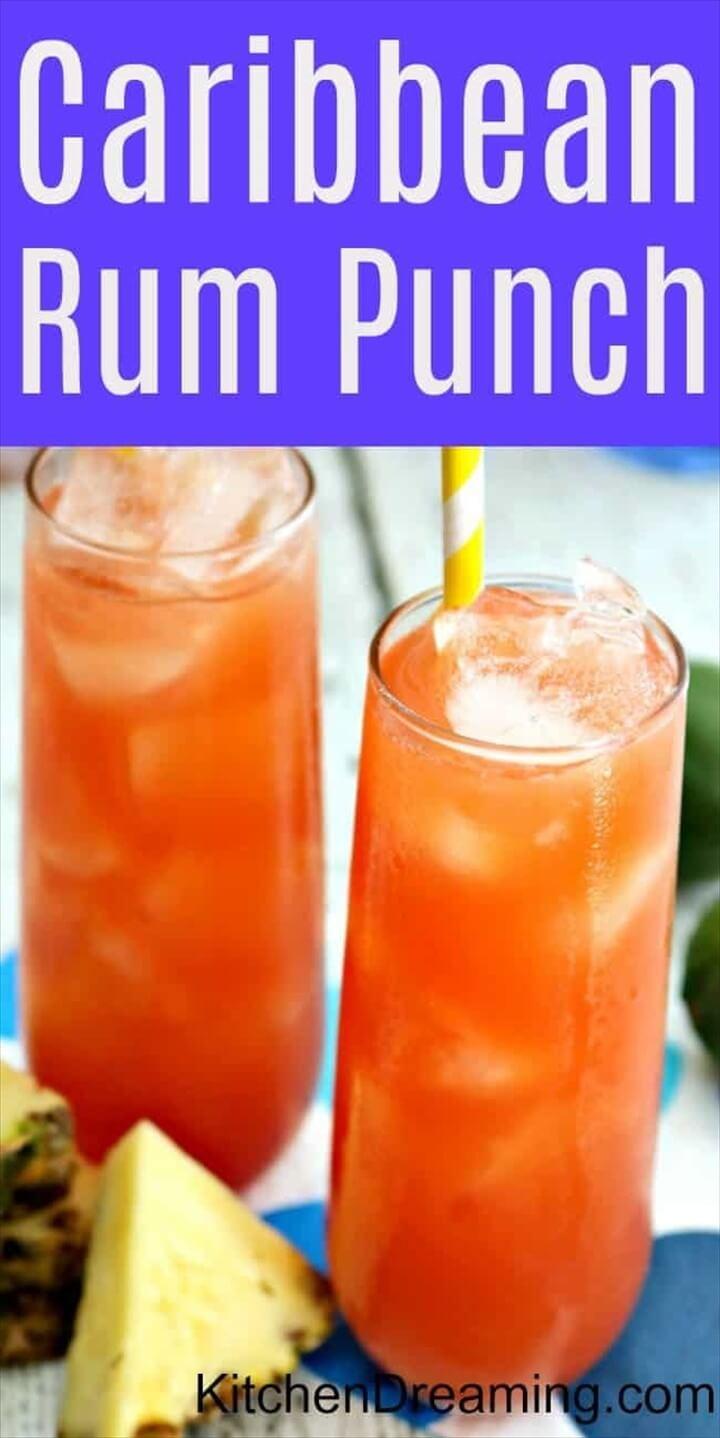 Feel yourself to be at the Caribbean beach with this Caribbean rum punch drink in your hands this summer. The things you need to make this rum are pineapple juice, orange juice, lime juice, and the rums used are the dark and coconut rum. This cocktail drink has multiple flavors but without an overpowering taste of anyone. Grab the full recipe here!
Tutorial: kitchendreaming
Coconut, Orange, And Pineapple Rum Punch: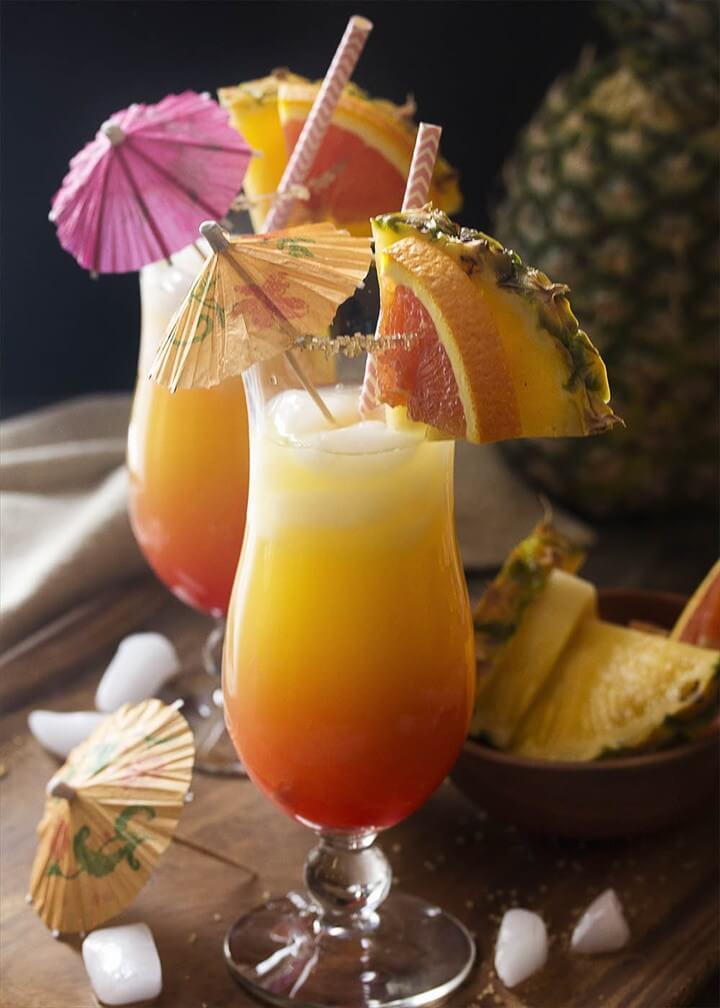 Summers are hard to handle without some yummy cocktail drinks being on the menu. Here is this coconut, orange, and the pineapple rum punch recipe to enjoy on your own and as a host for your summer parties too. The red, orange, and yellow layers of the drink are going to remind you of the gorgeous summer sunset too. View the full recipe here!
Tutorial: justalittlebitofbacon
Cranberry Orange Rum Spritzer: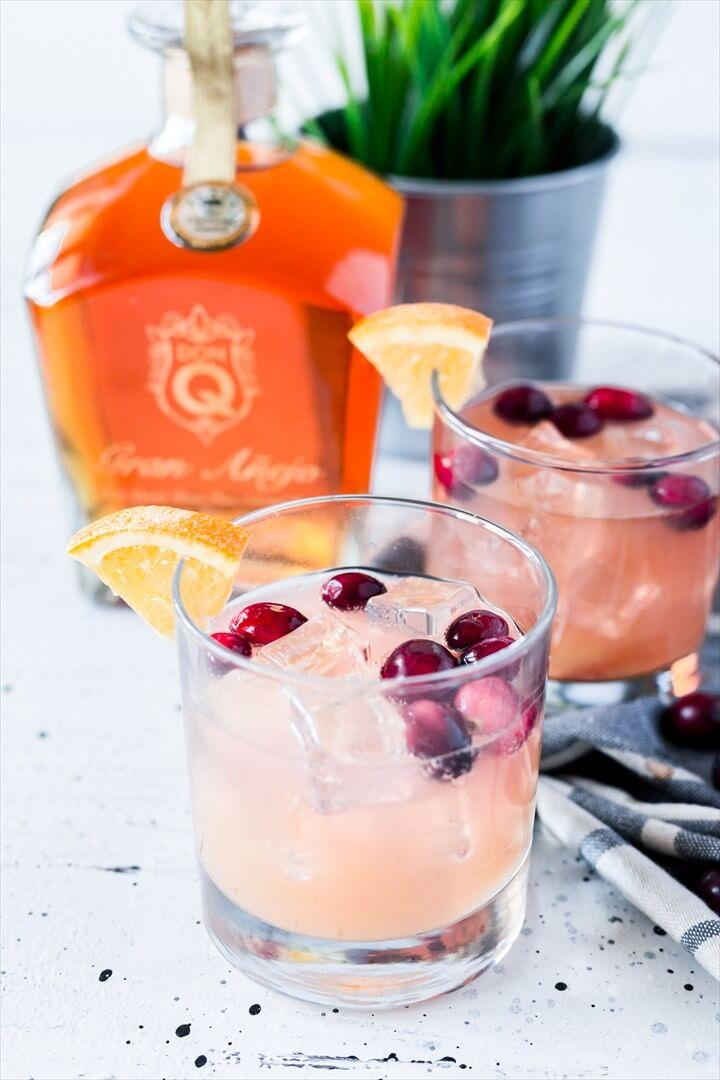 Either it is a fun barbeque night or you are planning a new year's party at home this cranberry orange rum spritzer is a perfect drink for every occasion. The best thing about this cranberry orange rum spritzer is that you can make the kid version and change the recipe a bit for the pregnant ladies too. Easy details of the recipe here!
Tutorial: theshirleyjourney
Orange And Pineapple Rum Punch: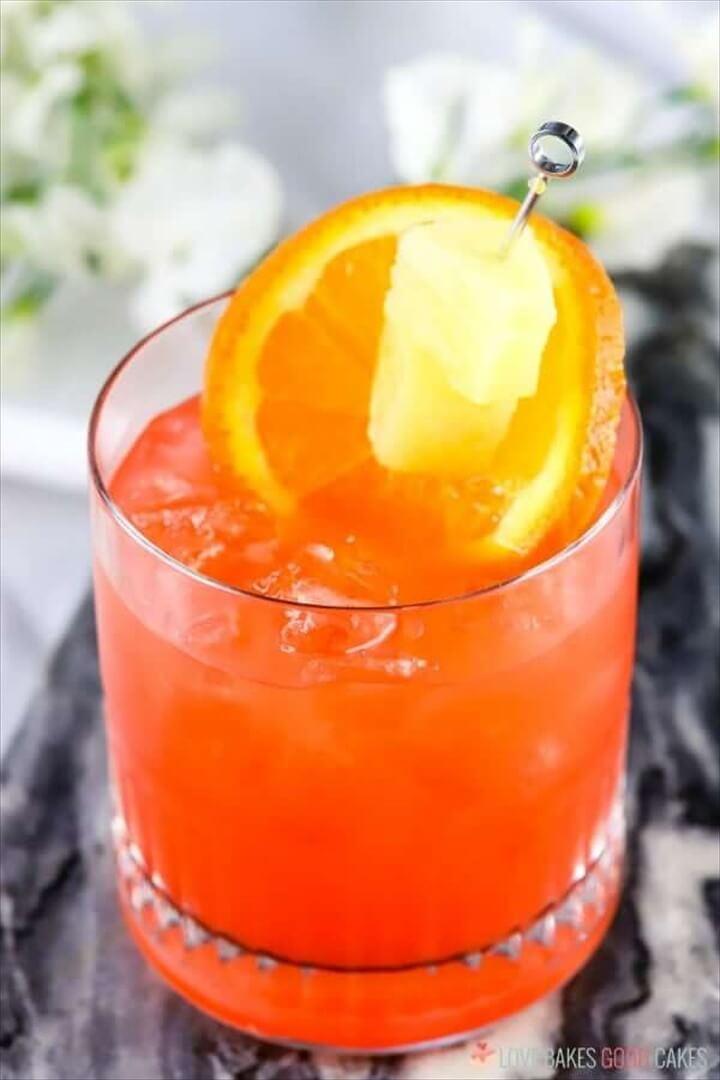 Now you do not have to go to the fancy clubs to enjoy your favorite cocktail drinks. You can make this ginger rummy drink at home and enjoy the tropical flavors right in your backyard. Either you are enjoying some family time at the pool or you have your girls over this orange pineapple rummy is a perfect summer drink delight for you all.
Tutorial: lovebakesgoodcakes
Orange Dreamsicle Rum Punch: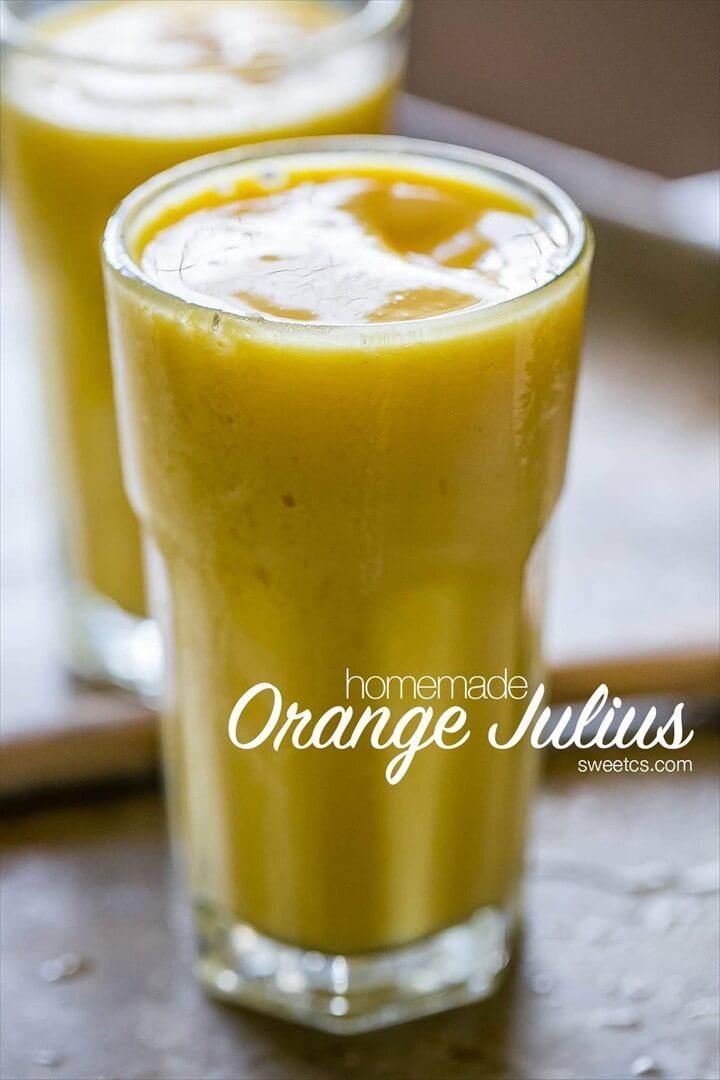 This creamy and boozy combination of the orange dreamsicle rum punch is going to be an utter delight for the adults in the family. Make yourself feel better and relaxed after a long tiring day by sipping and forking on this rich creamy orange dreamsicle rum punch. Your guests are going to drool over this fun rum punch so grab the recipe here!
Tutorial: sweetcsdesigns
Orange Ginger Rummy: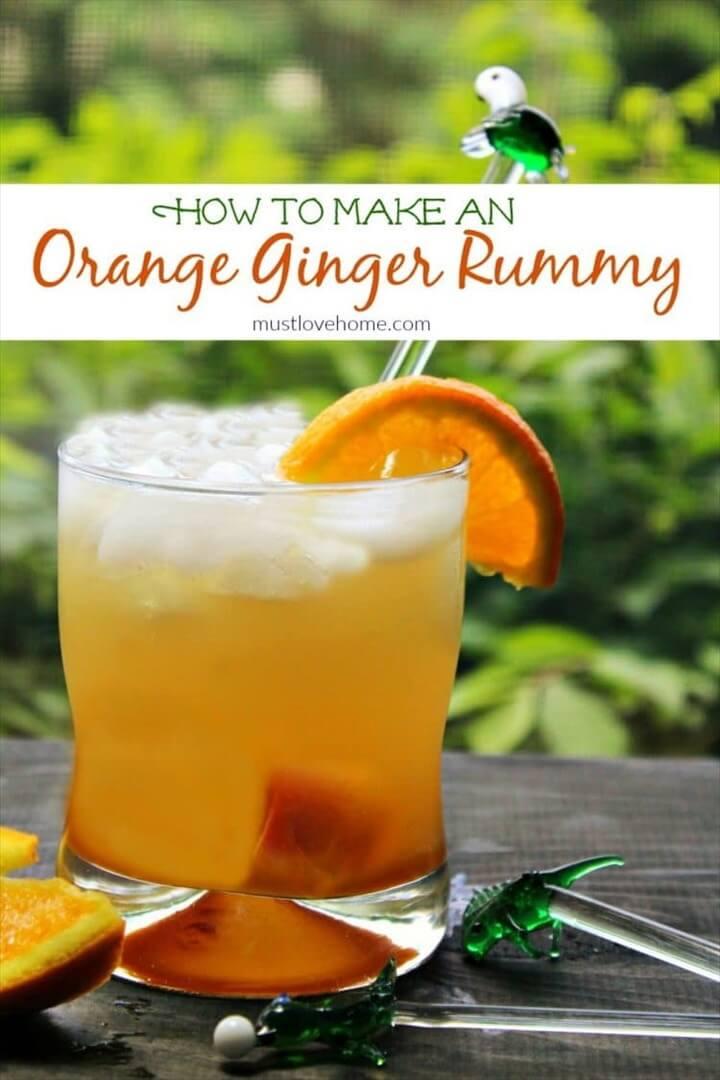 Yummy cocktail drinks make the summer much better for us. Here is another great punch recipe to make with orange and rum. The recipe includes rum, orange syrup, and the ginger ale to taste just heaven. Either you want to enjoy an alone evening in your backyard or you want to serve a crowd this recipe is just perfect. Full recipe here!
Tutorial: mustlovehome
Orange Mango Rum Punch: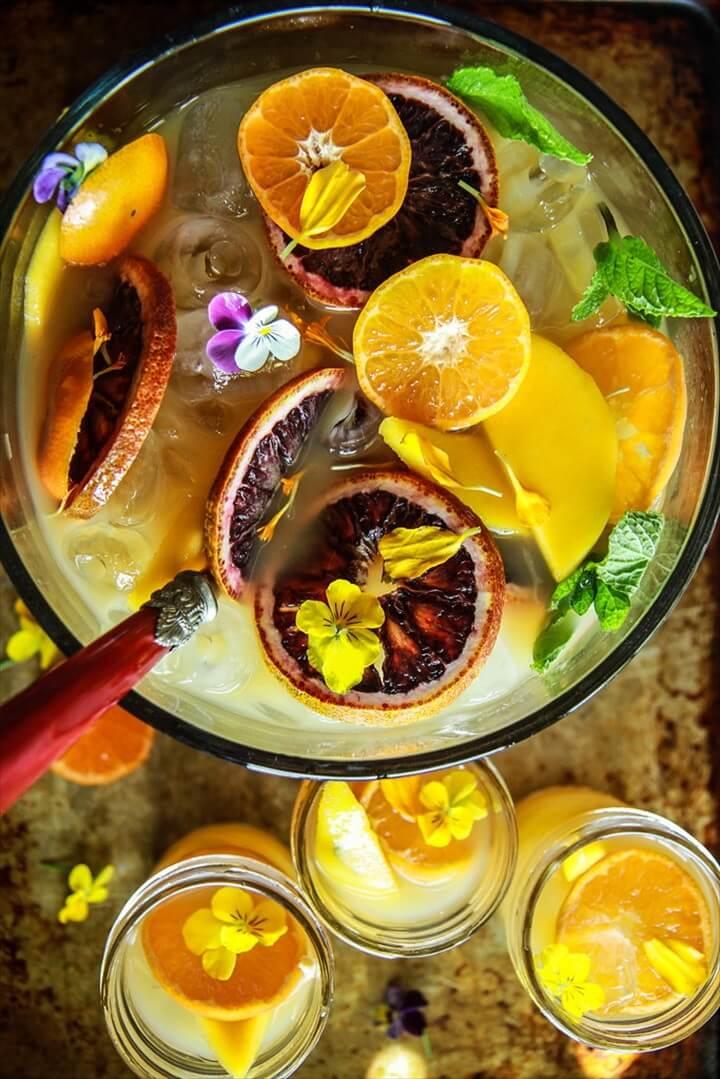 The sour taste of the orange and the sweet taste of mangoes is going to turn out as the best combination in this orange mango rum punch recipe. The recipe is perfect for the hot summer occasions like brunches, baby showers, and the parties. The cocktail recipe of this orange mango rum punch is all here in detail.
Tutorial: heatherchristo
Orange Pineapple Rum Punch: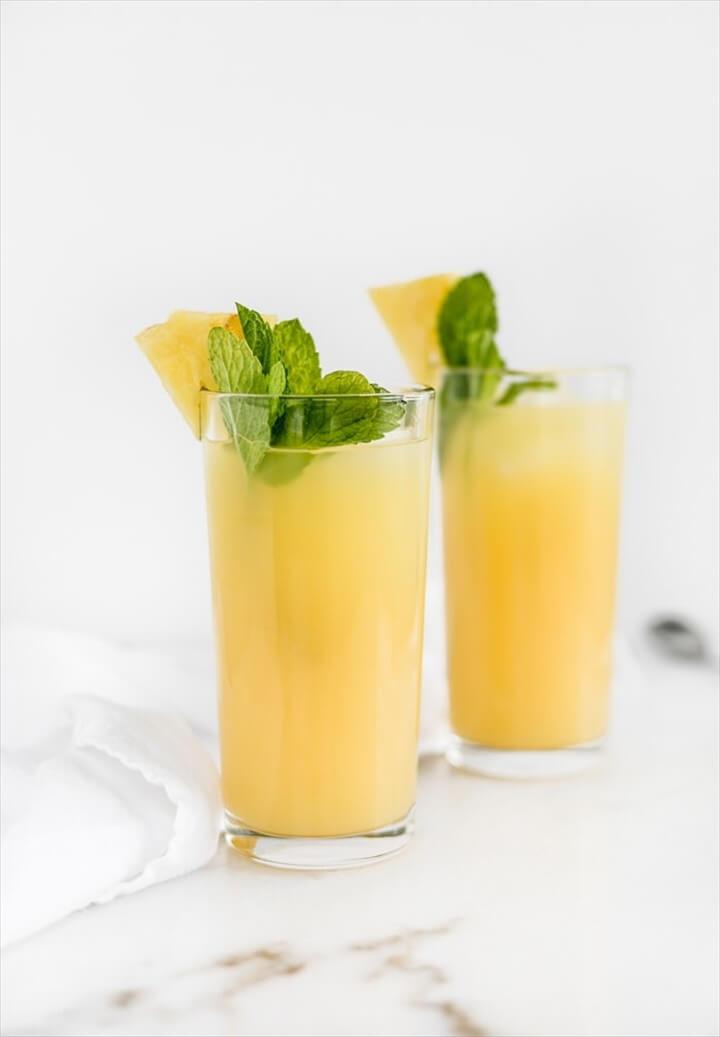 You can enjoy being on the beach at your home pool with this orange pineapple rum drink in your hands. This yummy cocktail has the tropical flavors to make your hot summer days so much fun and enjoyable at home. The best thing is not only a few drink glasses you can make big pitchers and punch bowls with the recipe too. Detailed recipe here!
Tutorial: livelytable
Orange Rum Punch: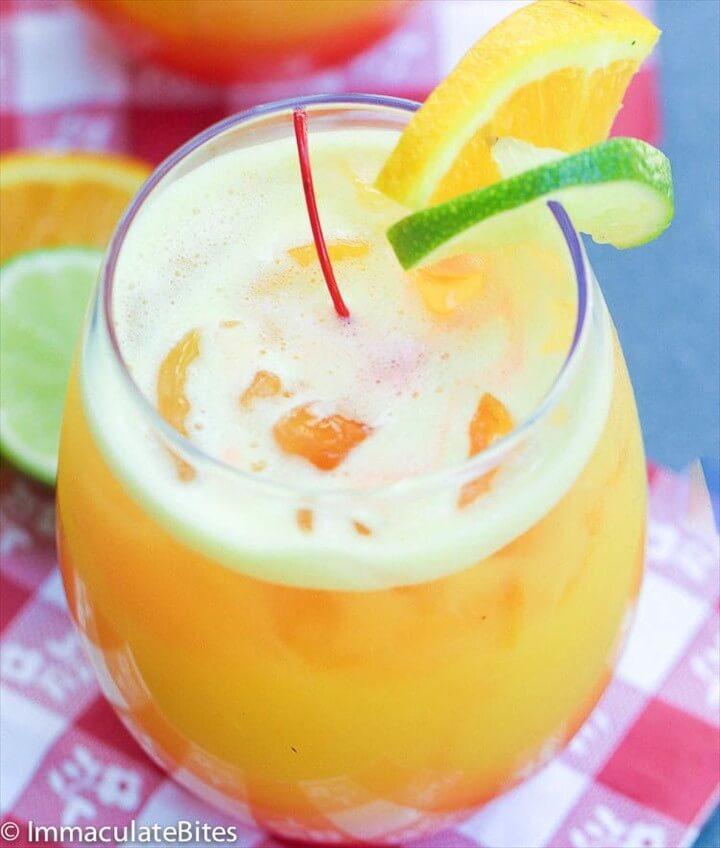 Do not worry if you can not go to the beach this summer as you can still enjoy some of the beach bits just like this yummy orange rum punch. Not only this orange rum punch has a delightful taste but a gorgeous vibrant view too. Thus this recipe is going to satisfy your thirsty eyes and throat in a lot of fun ways. Learn to make this orange rum punch here!
Tutorial: africanbites
Orange Rum Sunset Cocktail: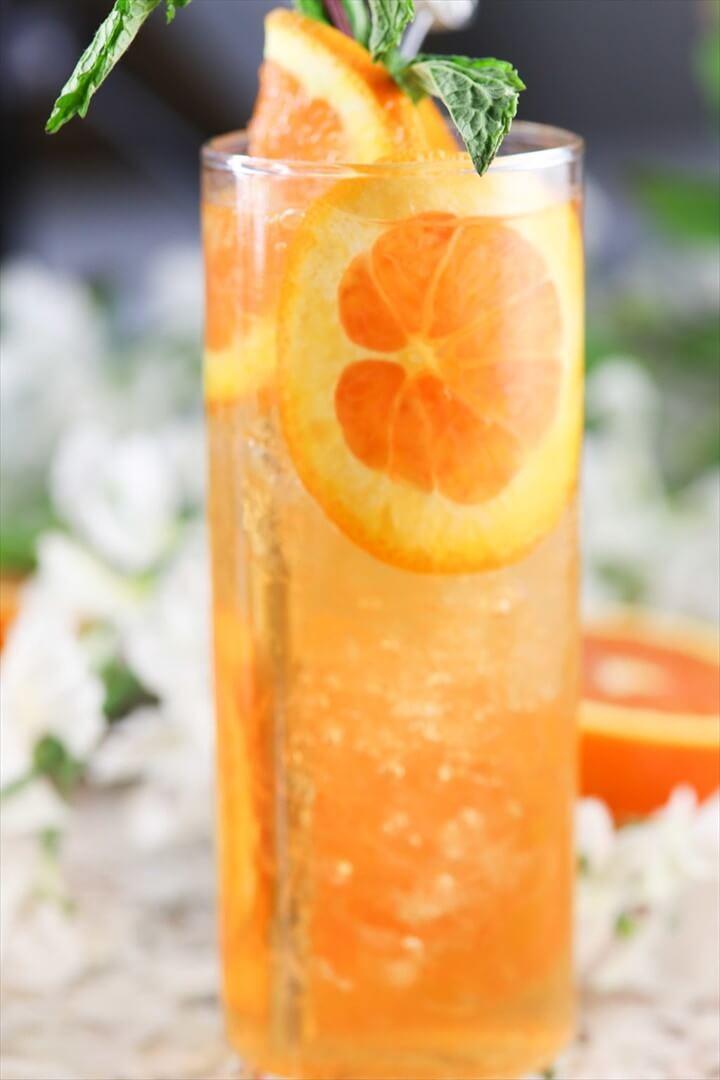 This orange rum sunset cocktail is going to win your hearts for two reasons. One is the pretty and vibrant orange color that reminds us of the beautiful summer sunset. The other is the yummy and delightful cocktail taste of this rum and orange combined drink. From your backyard relaxing to your wild parties, this cocktail can serve on each occasion. Details here!
Tutorial: nelliebellie
Orange, Pineapple And Rum Cocktail: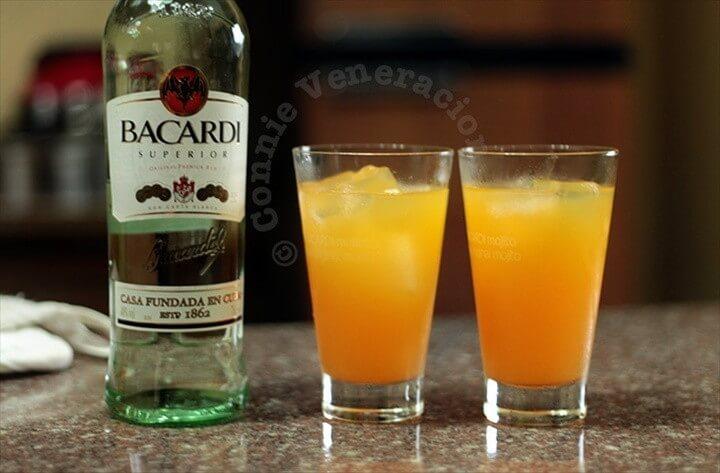 The fruity flavors and the booziness of the rum combine to become the best summer cocktails for you just like this orange pineapple and rum cocktail. The things you are in need to make this cocktail drink are the orange juice, pineapple juice, and the rum and this sums up to be the best of cocktails. Follow the details here!
Tutorial: casaveneracion
Pineapple Orange Coconut Rum Cocktail: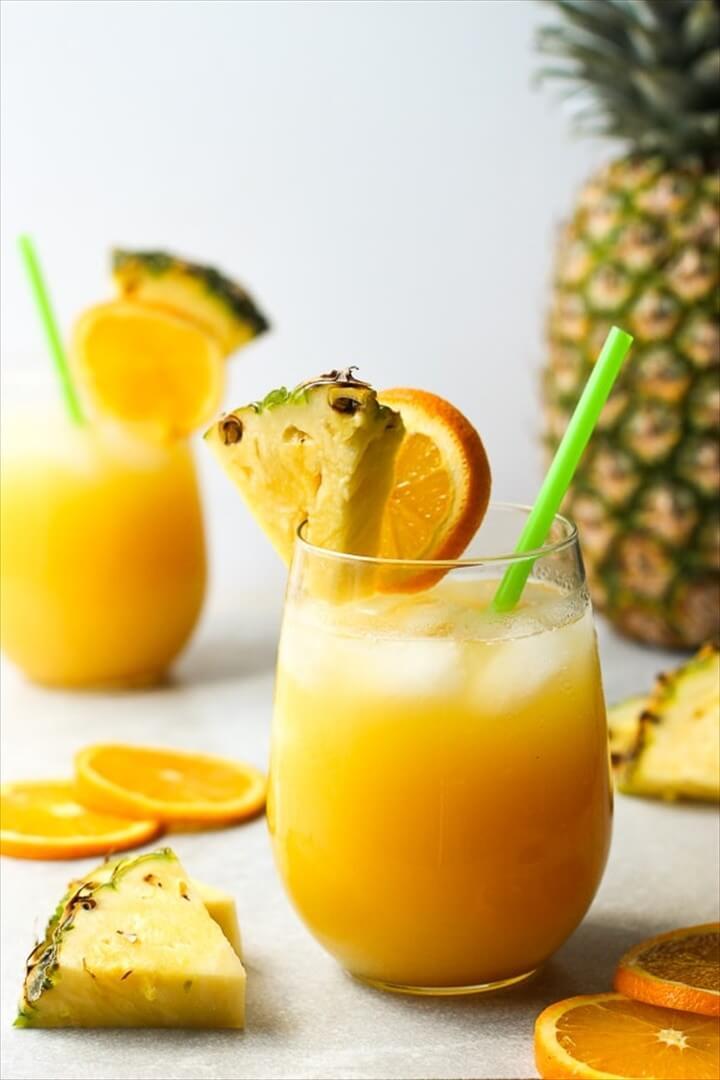 Make your summer weekends super fun and relaxing with some yummy cocktail drinks just like this pineapple orange coconut rum. The cocktail is made with the pineapple juice, orange juice, and the coconut rum and garnished with the slices of oranges to look just super pretty and tempting. You can grab the easy recipe in detail right here!
Tutorial: joyousapron
Raspberry Orange Rum Cocktail For National Rum Day: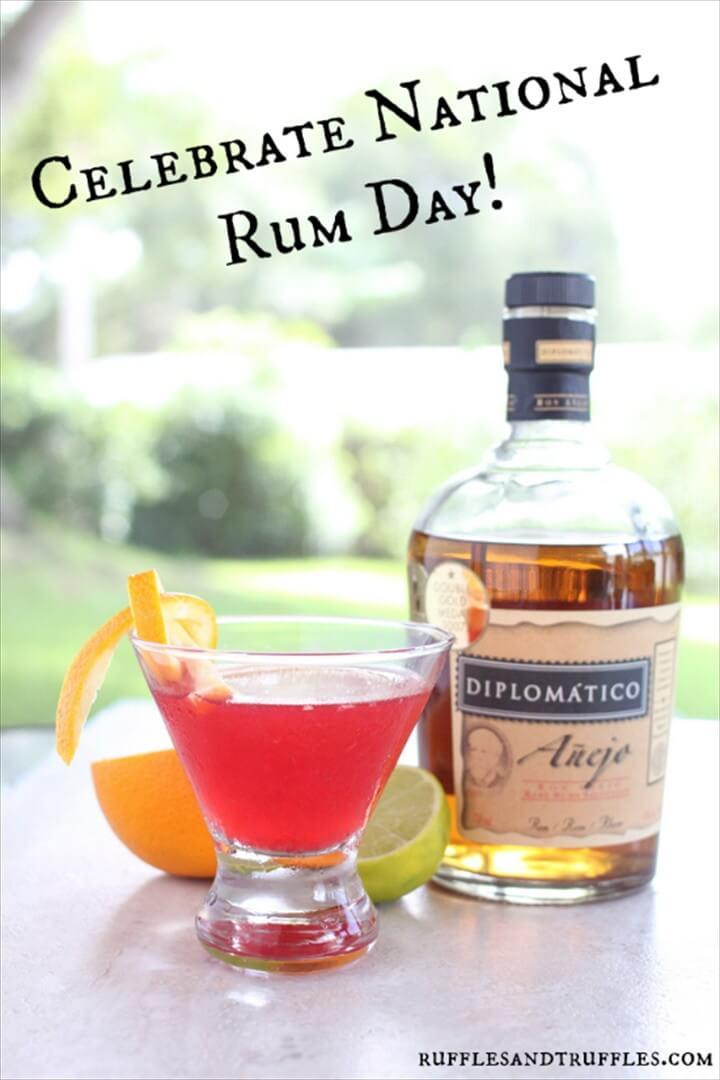 The national rum day is coming up so plan to enjoy this with this raspberry orange rum cocktail. This rum day comes as an additional fun day in your hot summer life to enjoy some more. Not only this drink tastes good but looks drop-dead gorgeous too. You can grab the recipe for this fun cocktail here to make it any time of the year too. Details here!
Tutorial: helpfulhomemade
Rum Punch Recipe: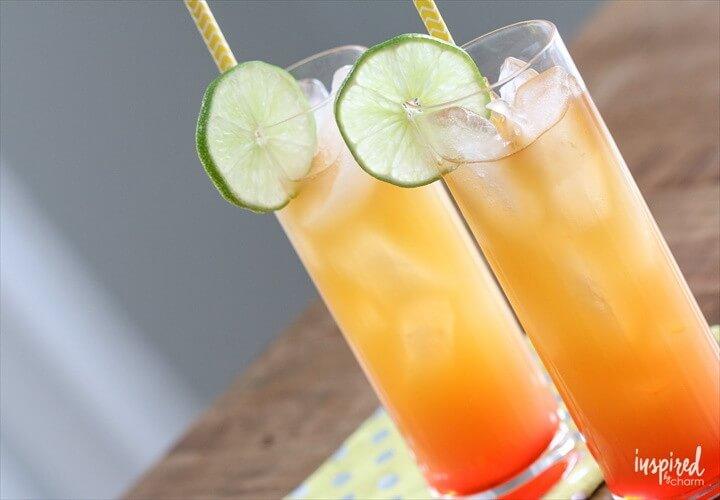 Rum is the favorite summer booze for everyone and when it combines with the fruity juices the taste and enjoyment are double up. That is why we are here with this rum punch recipe to make and enjoy at home. You need only four things to make this recipe and they are the orange juice, pineapple juice, grenadine, and the rum. Easy recipe details are here!
Tutorial: inspiredbycharm
Rum Punch With Orange: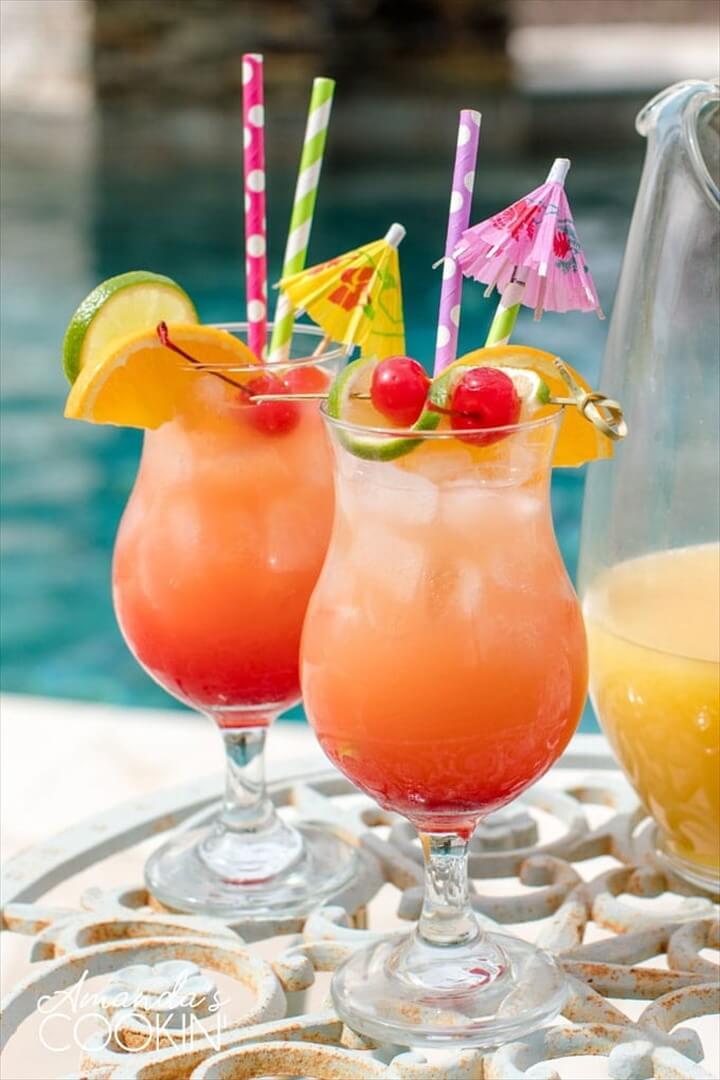 This rum punch recipe with orange comes straight out of the Caribbean island and thus tastes just so good. So enjoy being at the beach by not even leaving your house with this rum punch with the orange recipe. The yummy citrus juices are combined with the rum and grenadine to yield the most amazing cocktail. Details here!
Tutorial: amandascookin
Rum Sunset Cocktail: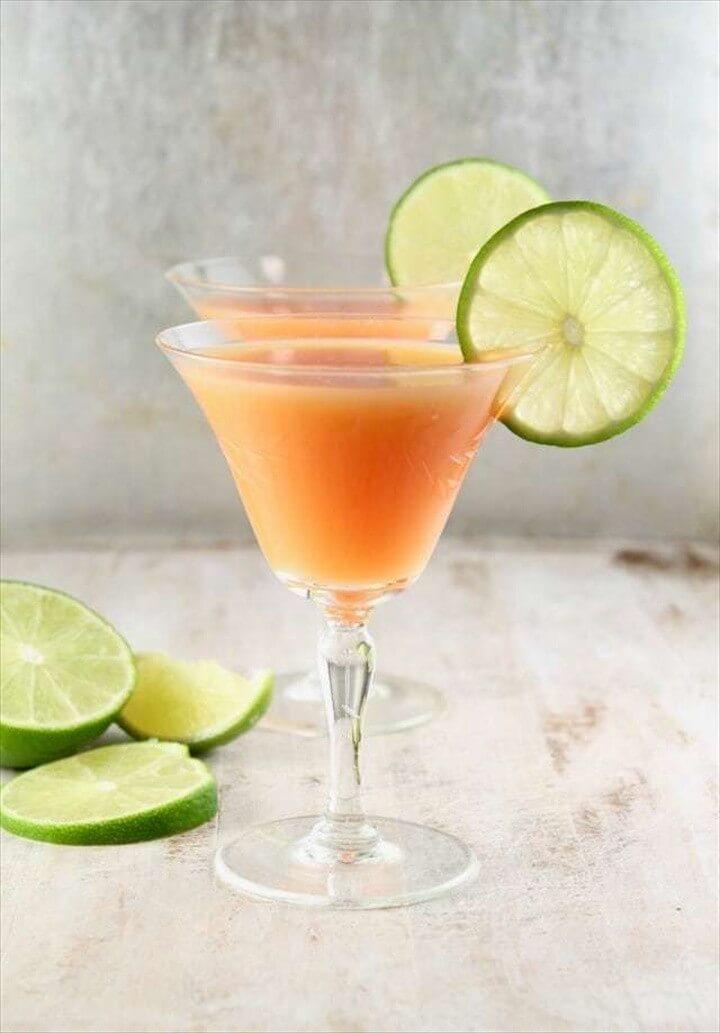 You are undone with your summer fun without some yummy and fun cocktails drink recipes on your menu. Here is this super simple just three-ingredient rum sunset cocktail to make your hot summers a little cool and enjoyable. The cocktail is made out of the orange juice, spiced rum, and grenadine and garnished with lemon slices. Grab the detailed recipe here!
Tutorial: missinthekitchen
Strawberry Blood Orange Rum Punch: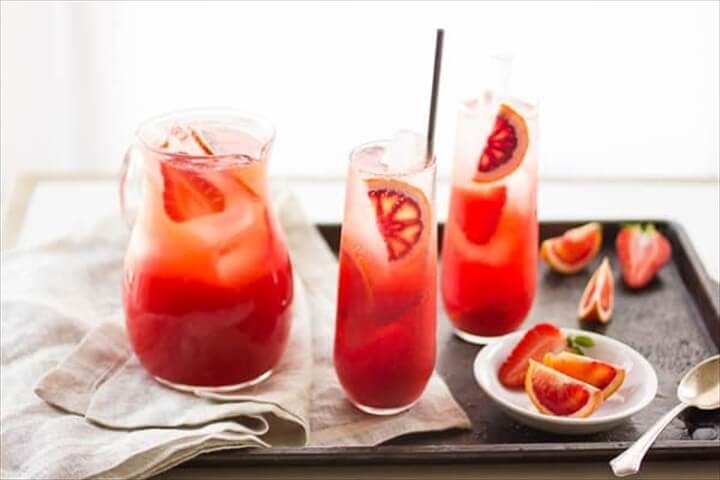 This strawberry blood orange rum punch is as exotic and tempting in taste as it looks. The yummy cocktail drink is smooth to go down easily but not much overpowering. The things used to make this delicious booze are the orange juice, lime juice, strawberries along with white and dark rum.  If you want the whole recipe click here!
Tutorial: bojongourmet
Tropical Orange Punch: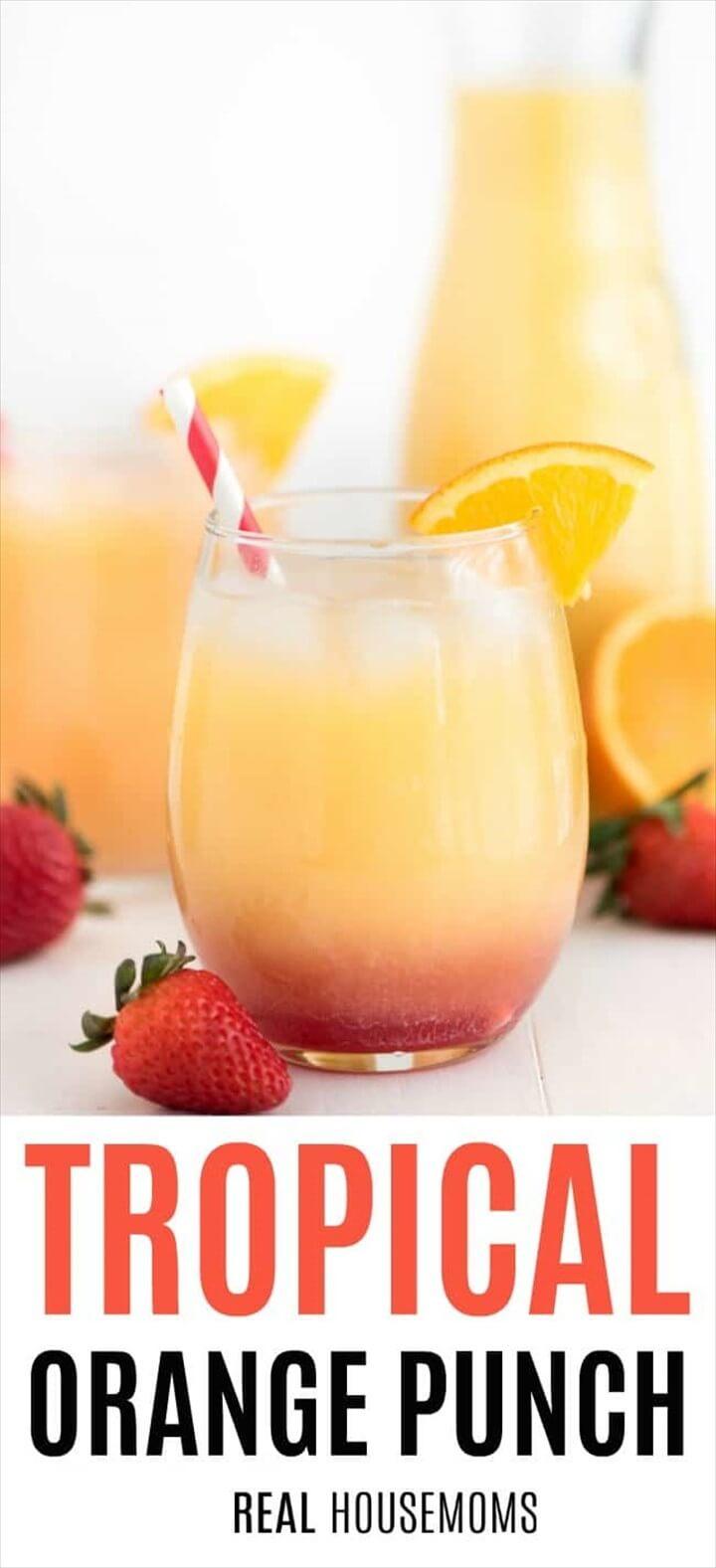 A summer party means the pool fun with some fun and tasty cocktail drinks and cold beverages. Here is this tropical orange punch that is going to make you feel enjoying a fancy tropical club due to the taste and flavors it has. This orange punch is made with the Florida orange juice, pineapple juice, strawberries and garnished with fruity slices like strawberry, orange, and lime to look super exotic. Detailed recipe here!
Tutorial: realhousemoms
Vanilla Orange Daiquiri: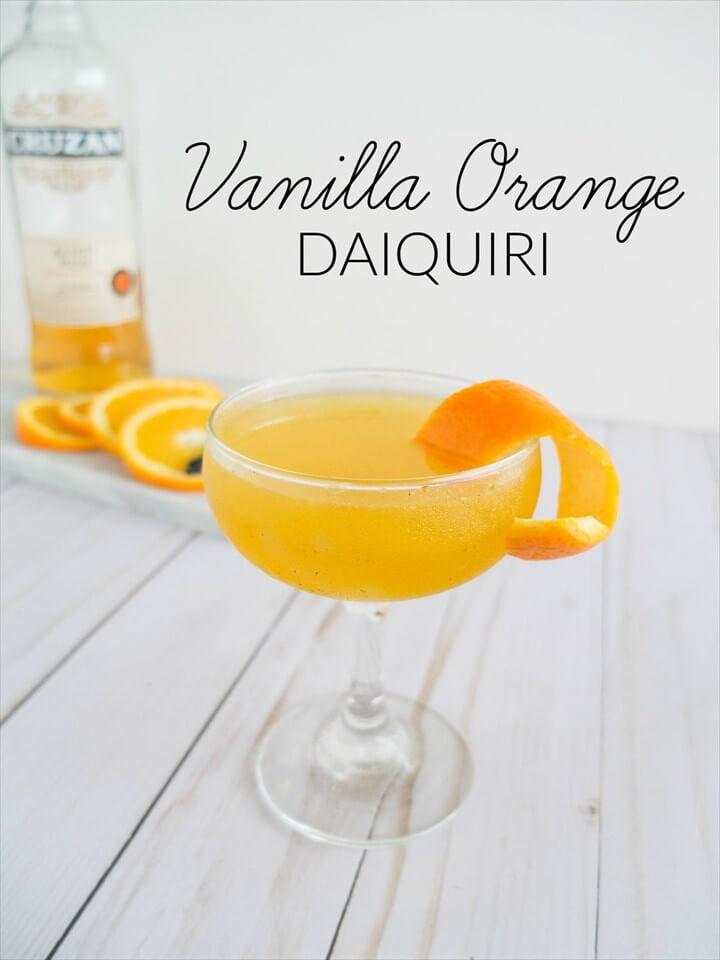 Rum recipes are on the rocks during summer to enjoy our leisure to the best. This summertime you can try this vanilla orange daiquiri to satisfy your urge for the rum and the amazing cocktail drinks. You need to combine vanilla beans, orange juice, and dark rum to make this delicious and boozy drink on your own. Follow the detailed recipe right here!
Tutorial: elletalk