Fashion is something that everyone wants to follow and get along with. Here are Top 109 Fashion Project DIY For Beginners trend discussions about some fashion followers who are beginners and they can easily do these activities themselves.
The first easy applicable fashion project is a patch party denim jacket that one can easily make with just a few supplies ,for this you need to have a regular denim jacket and some cool patches that you can stick on to it to turn this ordinary piece of clothing into something extra ordinary. Diy headbands are also very inn these days and teenage girls are trying hard to learn the technique and also selling their products a making money out of it. Headbands are something very commonly used by little girls so you may learn to make these for you and your friends. Have you ever thought of making scarf from your old t shirts? Try this out and you will find yourself to be much creative than others.
Next we have some other outclass diy fashion ideas that can add some spark to your wardrobe such as this tassel dress which is amazingly beautiful and fashionable. Also you can alter your sweaters and turn them into something unique and unusual. The next idea that we present to you over here is about how you can create a beautiful gold heart in any of your t shirt for this all you need is to get that gold color foil cut it into a heart shape and stick it on to your favorite shirt to get yourself something new and fun to wear this season. Besides this you can also create an apron form old jeans and can use it especially at times of outdoor cooking. A
ll these refashion ideas can also be used for creating beautiful jewelry such as this circuit board recycled earrings, popsicle bracelets, necklaces from recycled material. Try creating some outstanding pieces for your wardrobe so that you can avoid buying those expensive designer pieces. We also have this metallic sandal idea which is going to be great addition to your shoe collection.
Grab some of the scrap leather for your home and try making some recycled leather clutches and also you can use any other fabric other than leather.
Al these diy fashion projects for beginners are al worth trying and also share these with your friends so that they can also explore their own fashion sense with the help of these ideas.
Patch Party Denim Jacket: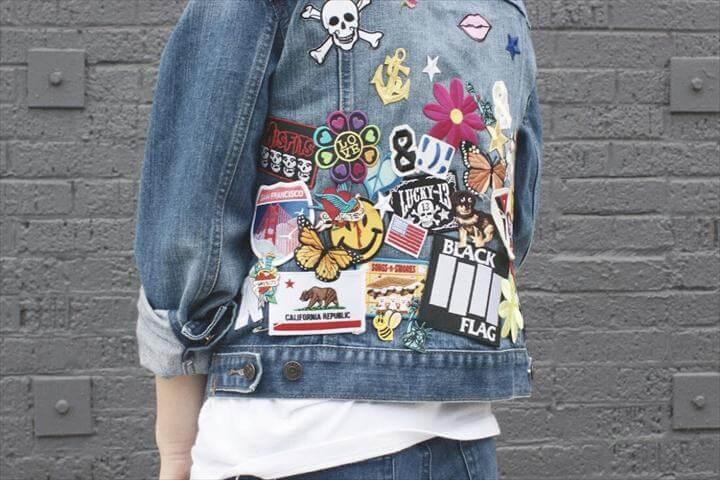 Image: wildamor
Easy DIY Headbands: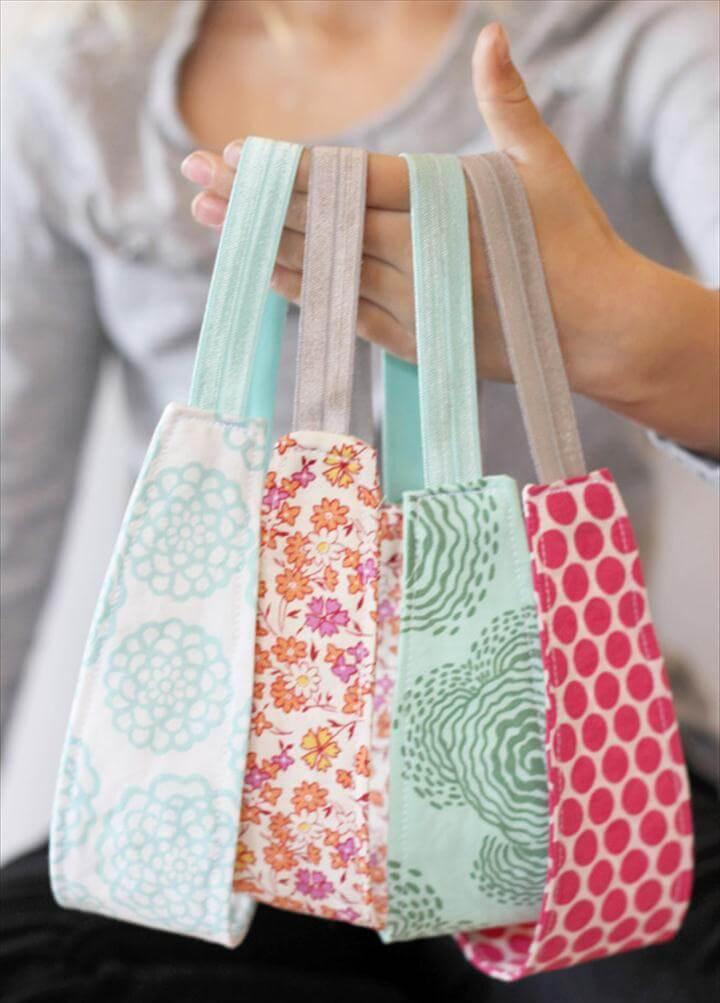 Image: craftsnob
Upcycled Infinity T-Shirt Scarf: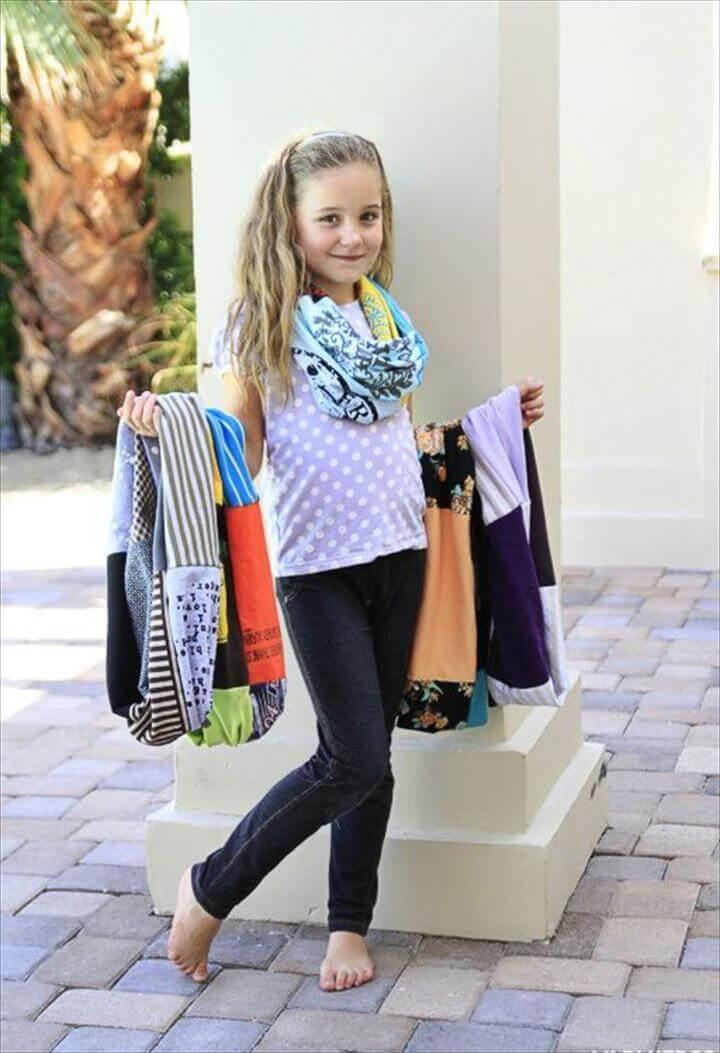 Image: v5dyw
DIY Tassell Dress: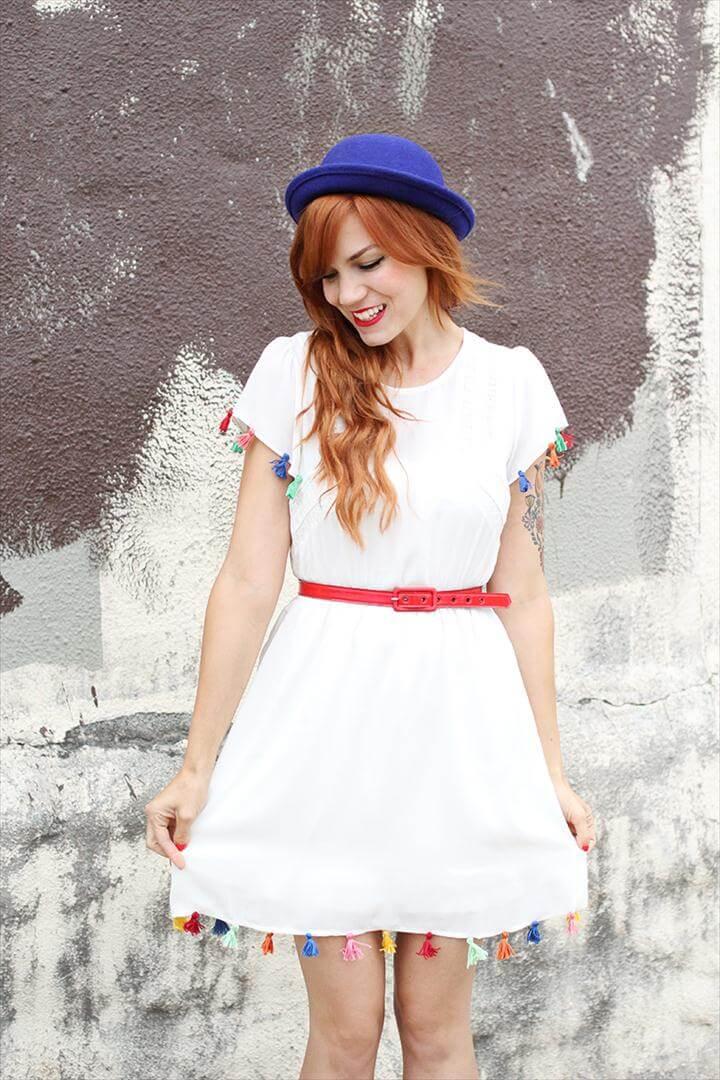 Image: abeautifulmess
Embellished Cut-out Sweater:

Image: trashtocouture
Kimono Jacket Pattern: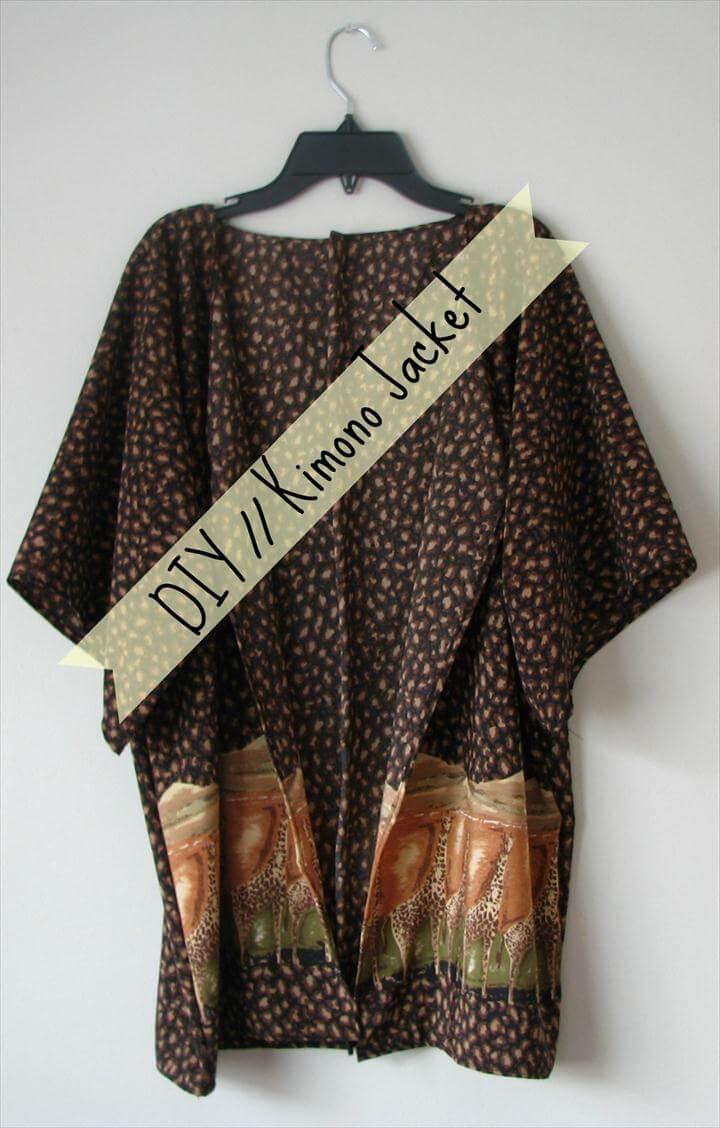 Image: khanoomgol
Gold Iron On Foil Heart Shirt: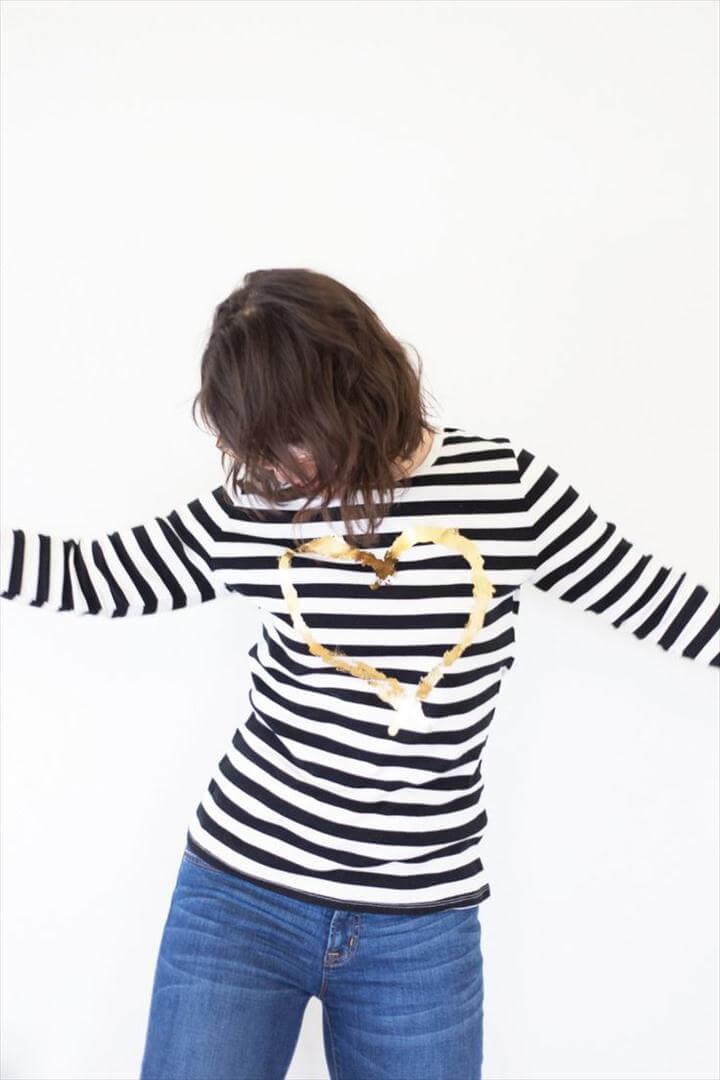 Image: lovelyindeed
DIY Farm Girl Apron From Recycled Jeans: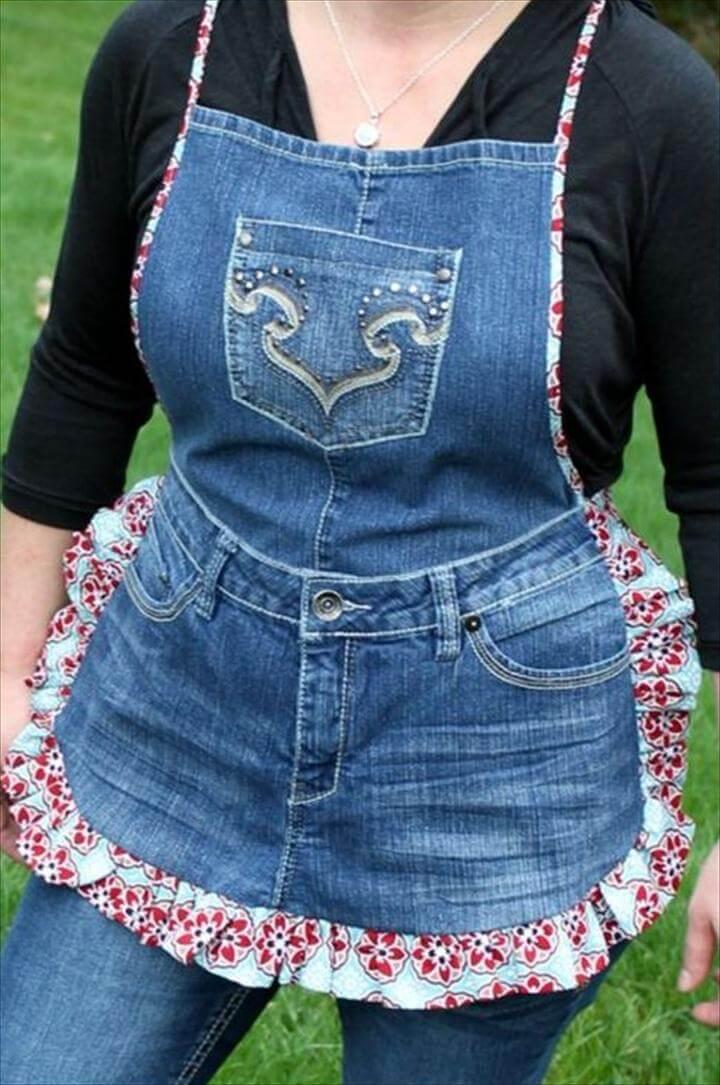 Image: creativegreenliving
Tshirt Refashion Idea: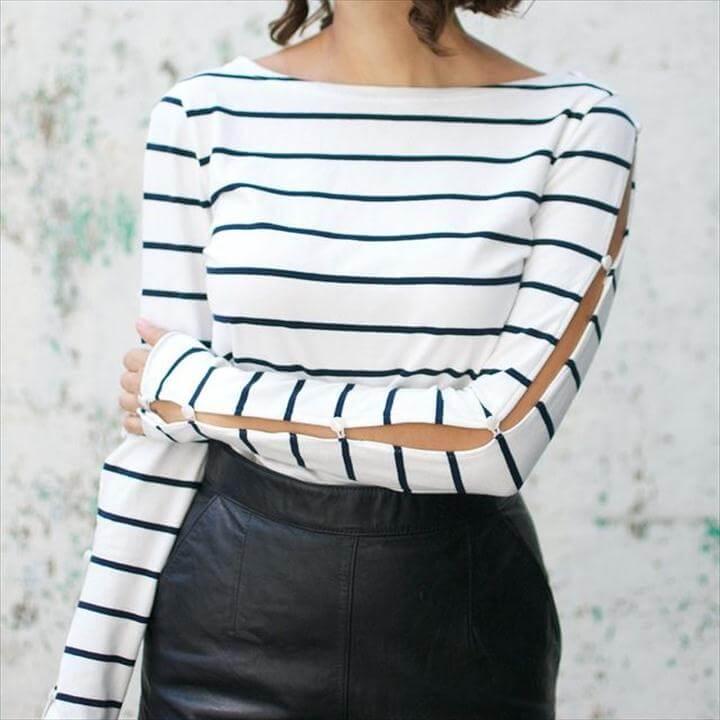 Image: apairandasparediy
Upcycled Circuit Board Earrings: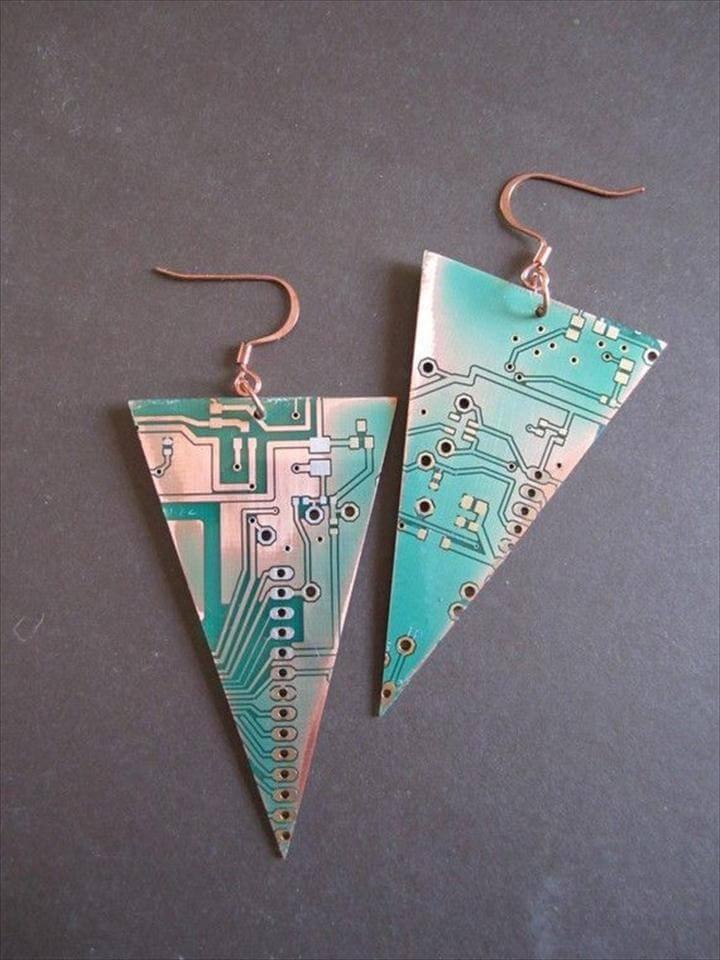 Image: diycraftsdecoration
Chunky Knit Infinity Scarf Pattern: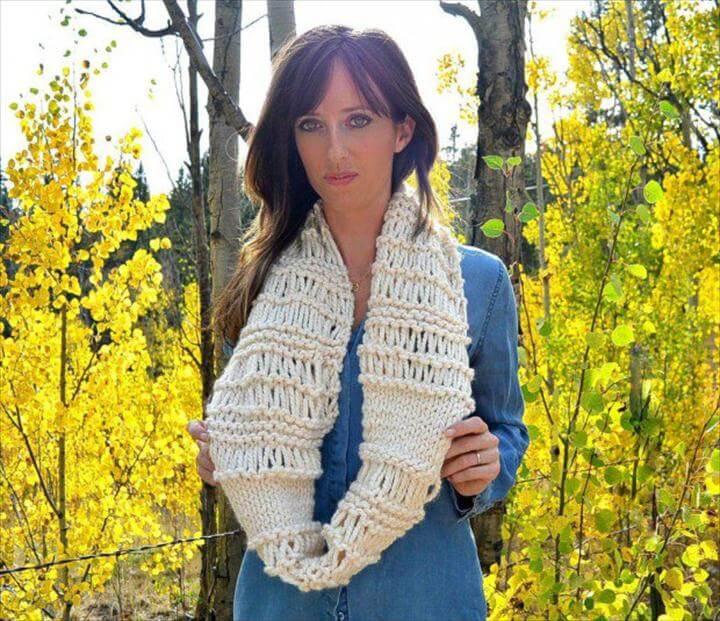 Image: mamainastitch
Bauble Necklace: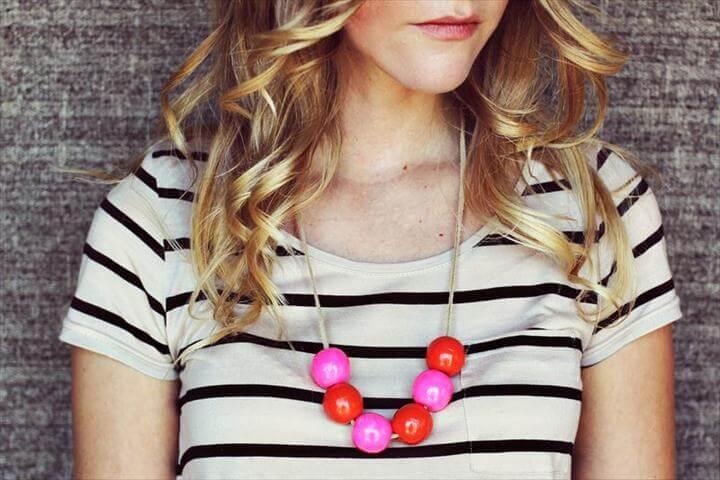 Image: abeautifulmess
Ruffle Tote Bag: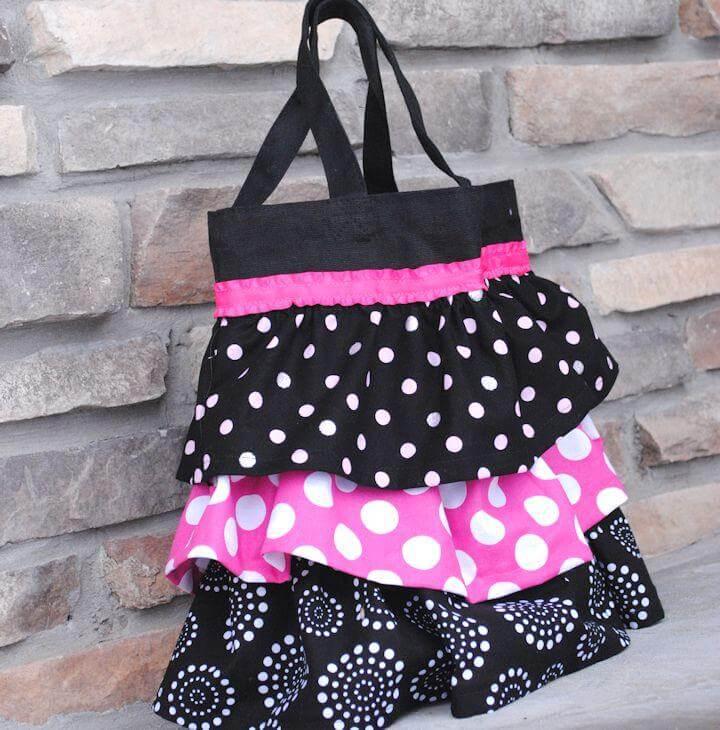 Image: crazylittleprojects
Cricut Iron On Pattern Gloves: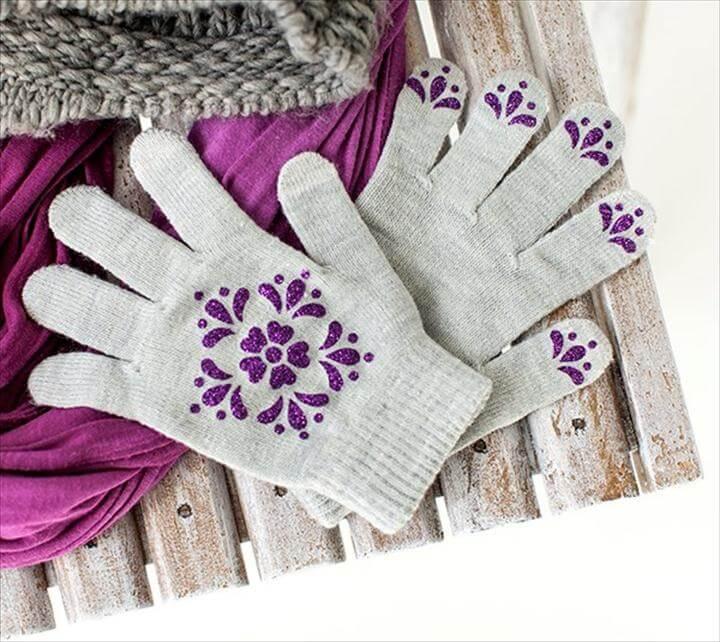 Image: mommybunch
Lace Tipped Scarf: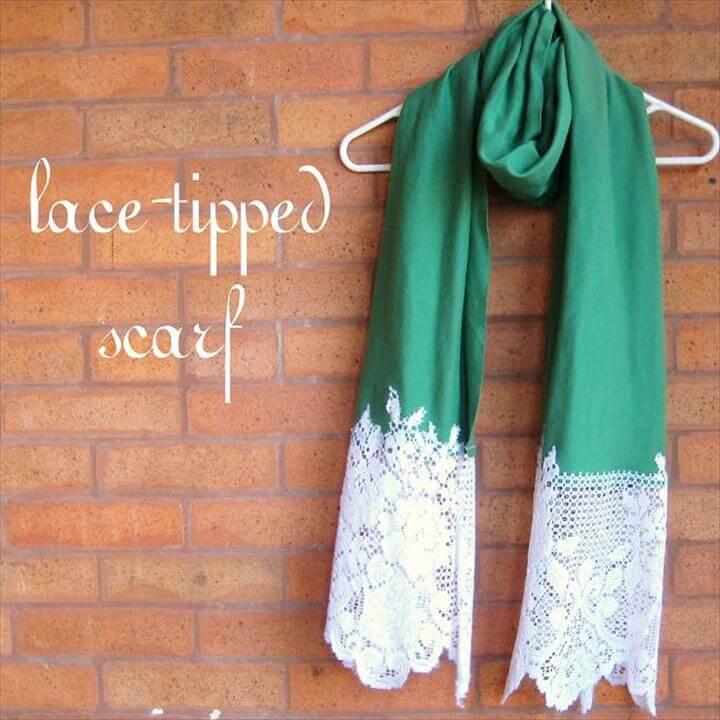 Image: wordpress
Darby Smart DIY Kit: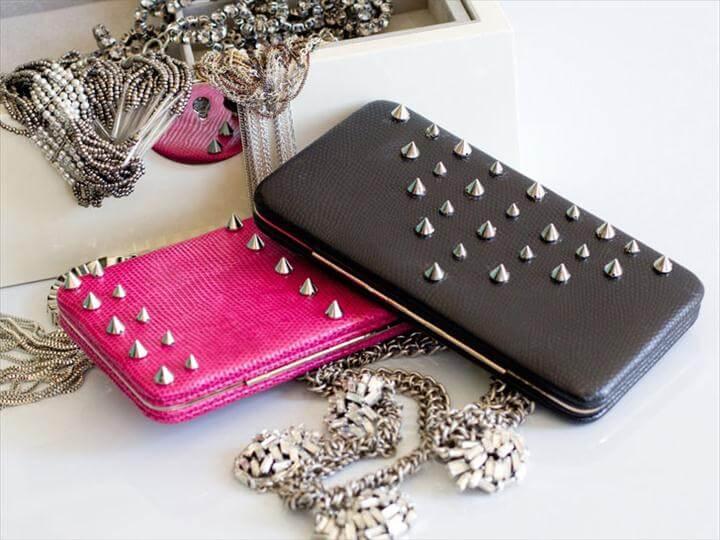 Image: inhabitat
Popsicle Stick Bracelets: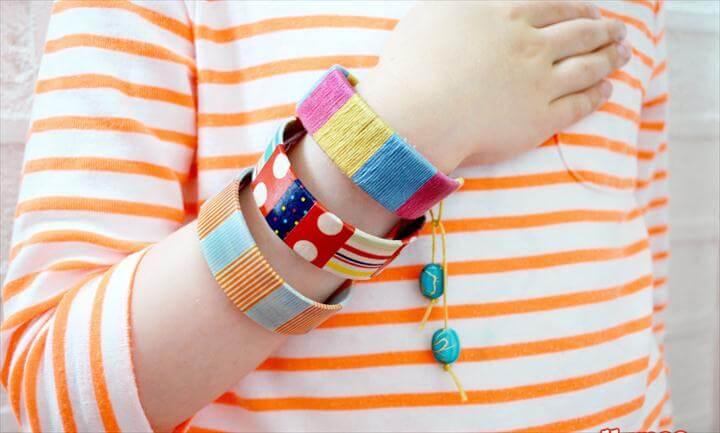 Image: threadandneedle1.blogspot
Beginner's Guide to Sewing Velvet: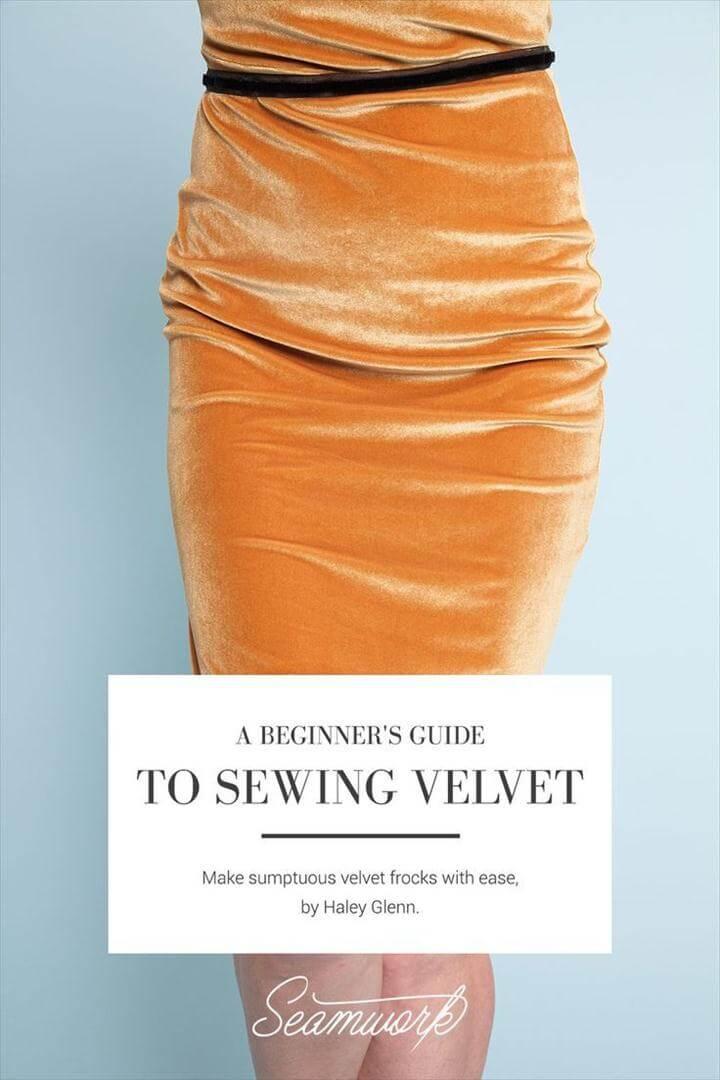 Image: seamwork
DIY Leather Earrings: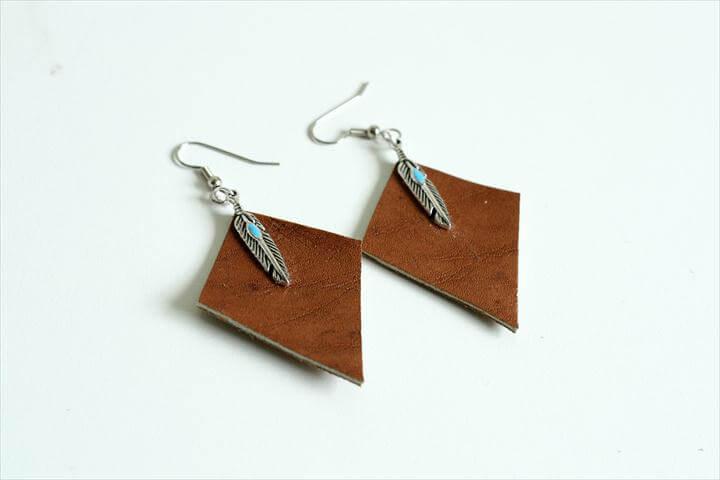 Image: claireabellemakes
DIY Designer Shrug: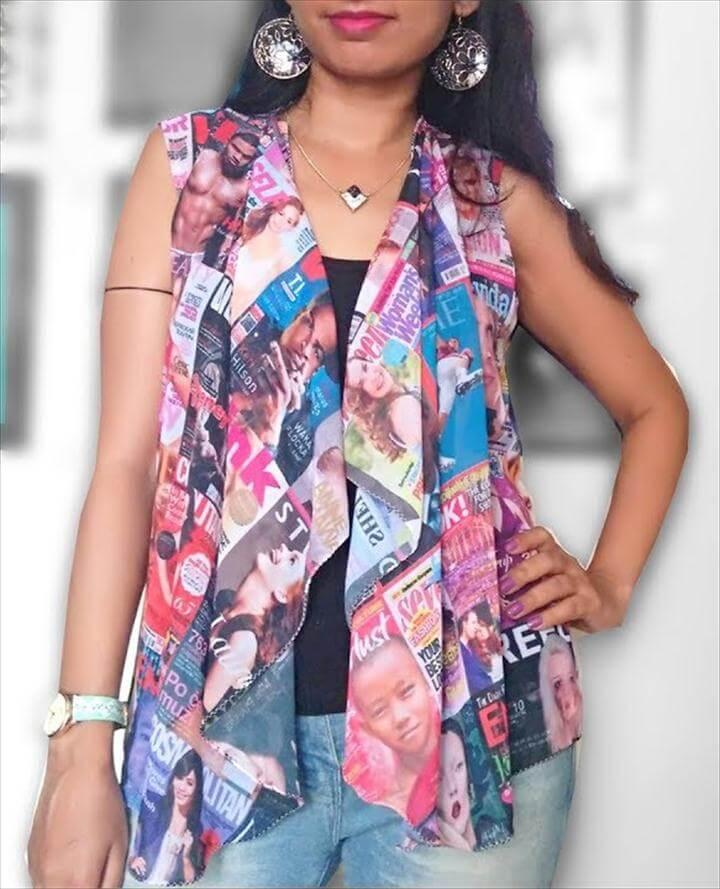 Steampunk Vial Earrings: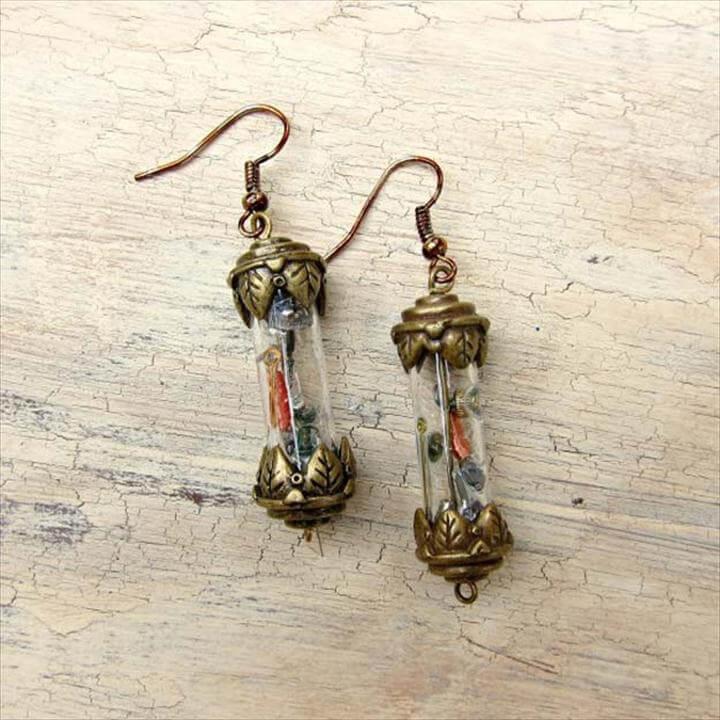 Image: dollarstorecrafts
Metallic Sandals: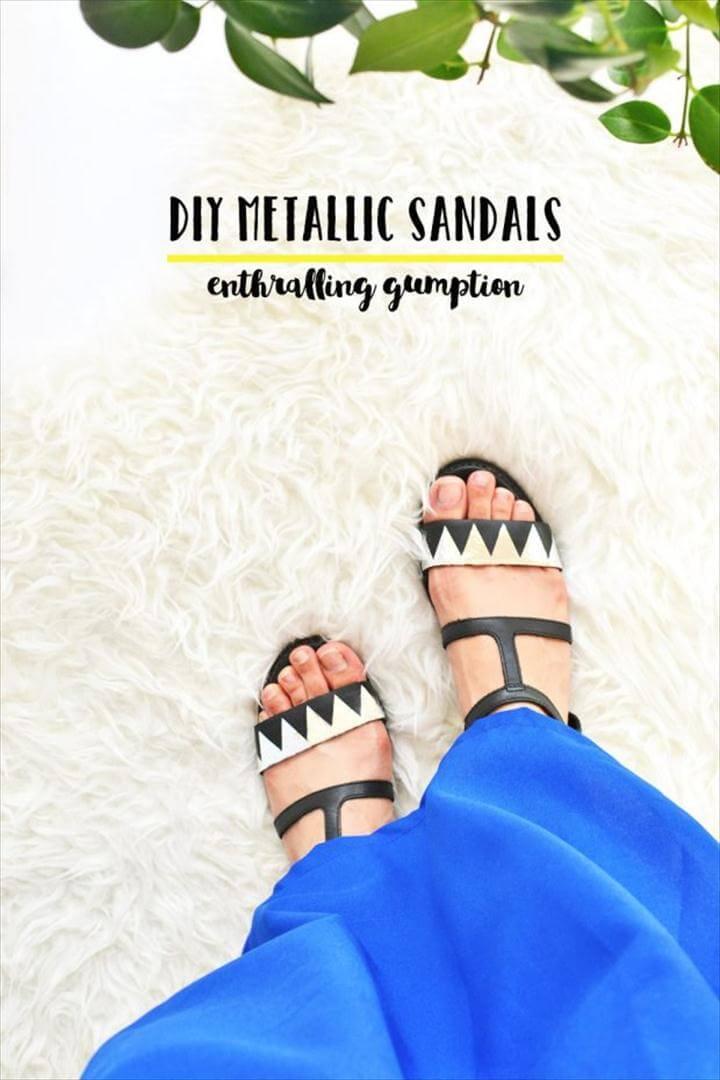 Image: enthrallinggumption
Leather Clutch: DIY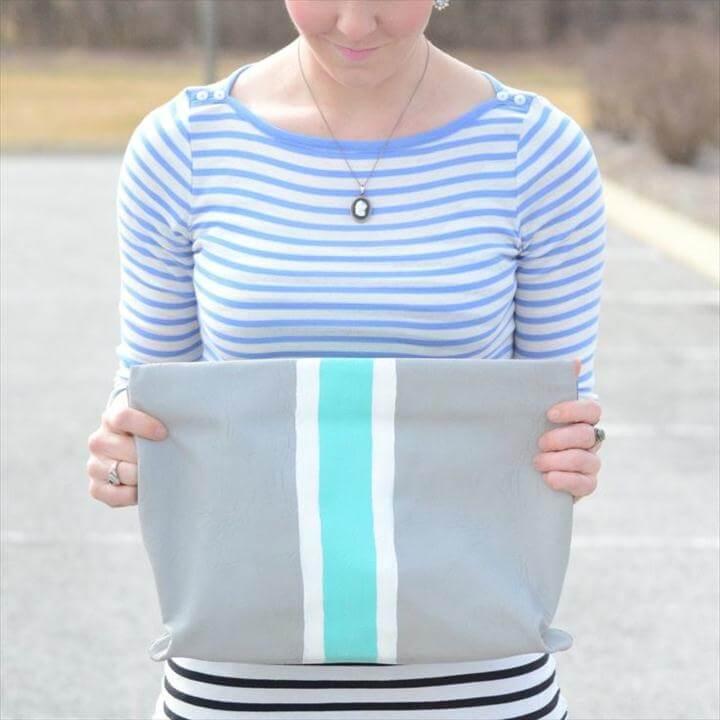 Image: wordpress
Kisses Sweater Using Heat Transfer Vinyl & Cricut: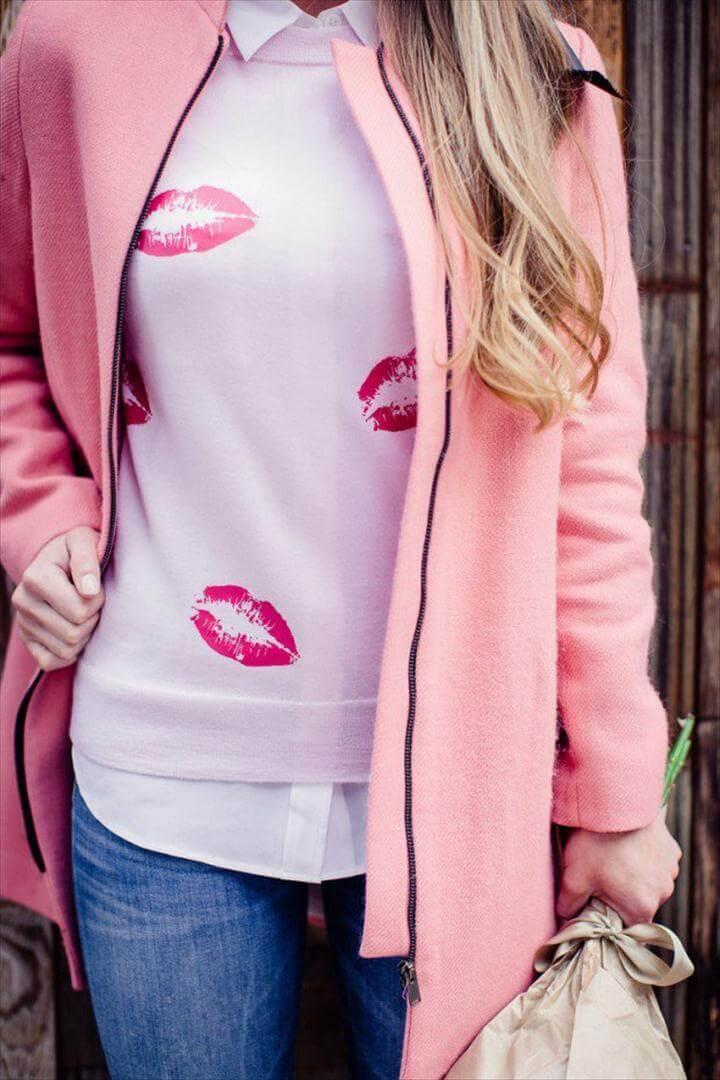 Image: boxwoodavenue
DIY Fall Cape: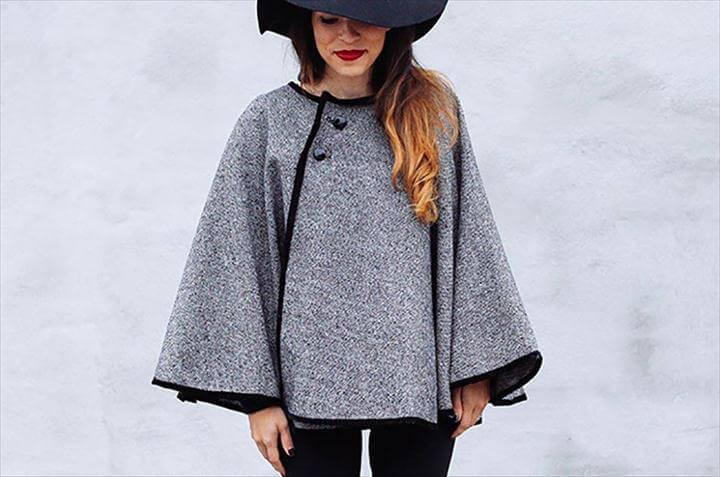 Image: inhonorofdesign
T-shirt Tote Bags: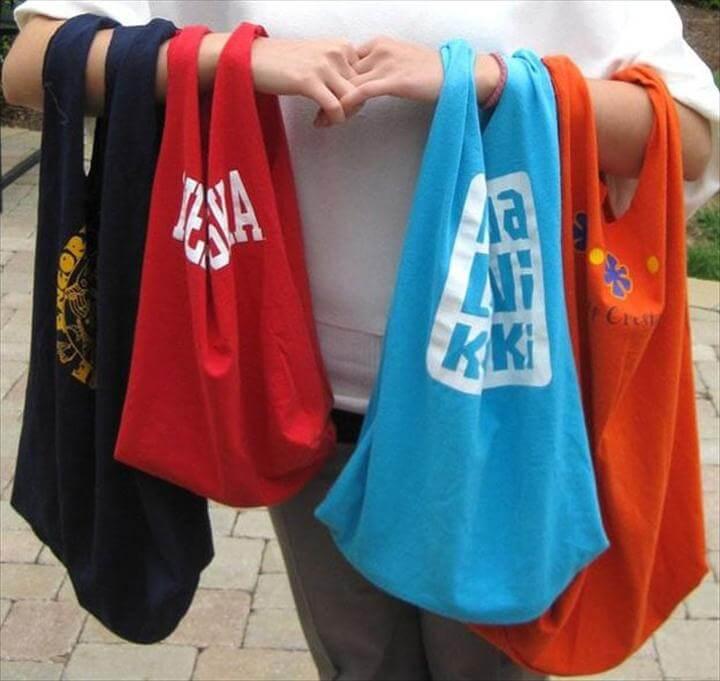 Image: instructables
Triplet Tote: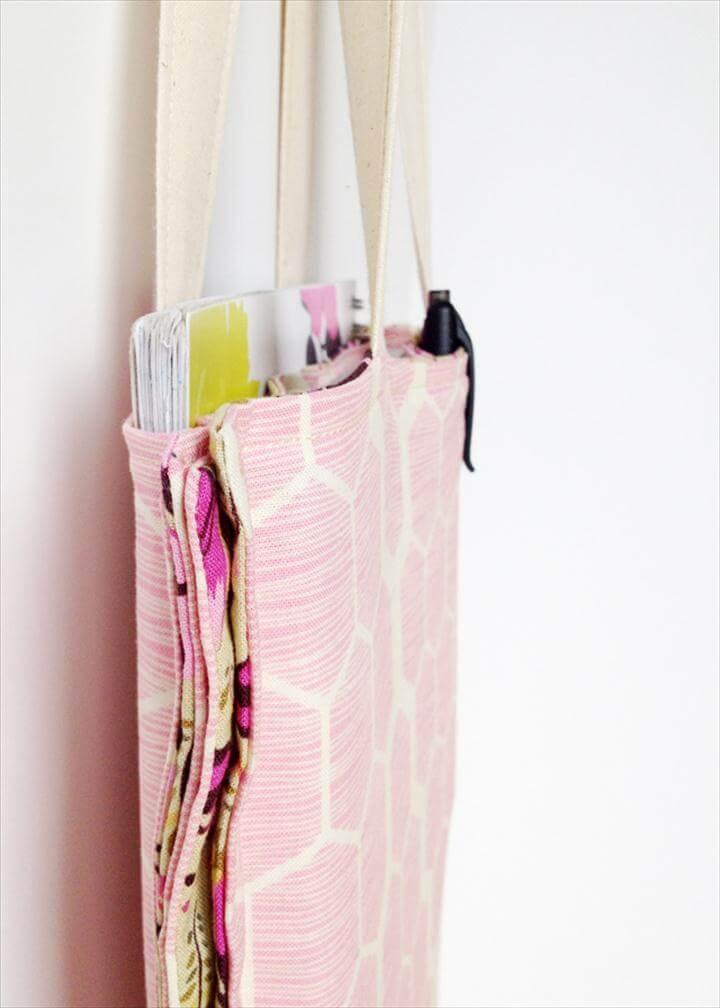 Image: thediydreamer
Oversized Sleep Mask: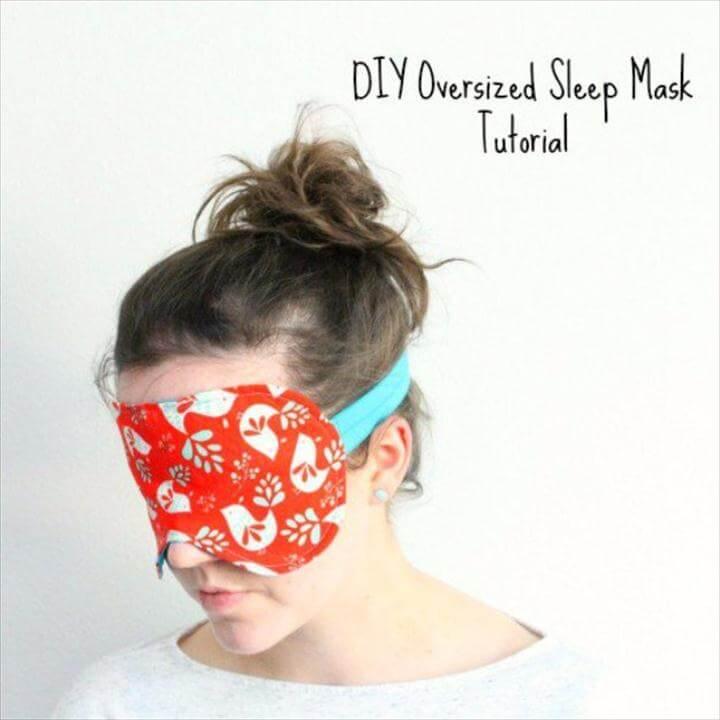 Image: so-sew-easy
Pink Scalloped Hem Dress Sewing Tutorial: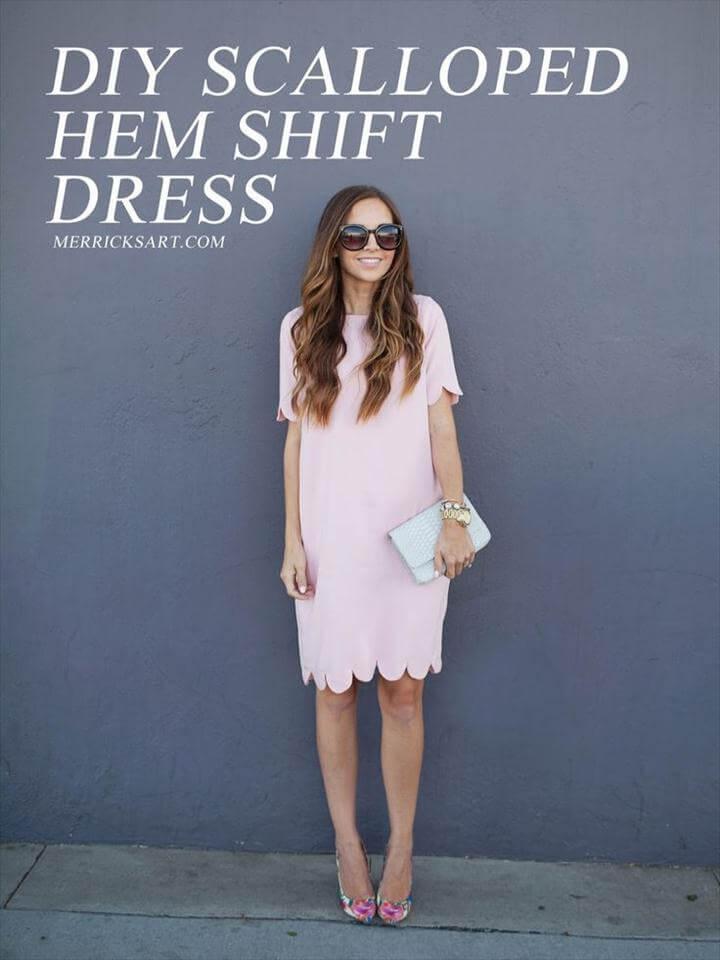 Image: merricksart
DIY Polka Dot Pants: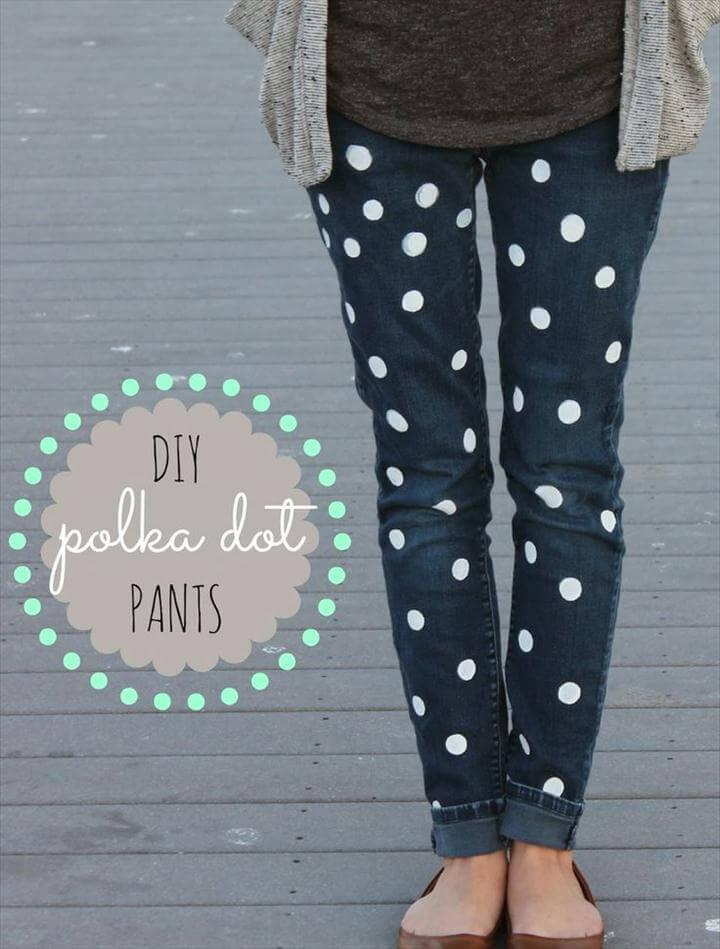 Image: iputabirdonit.blogspot
Colorful Lipstick: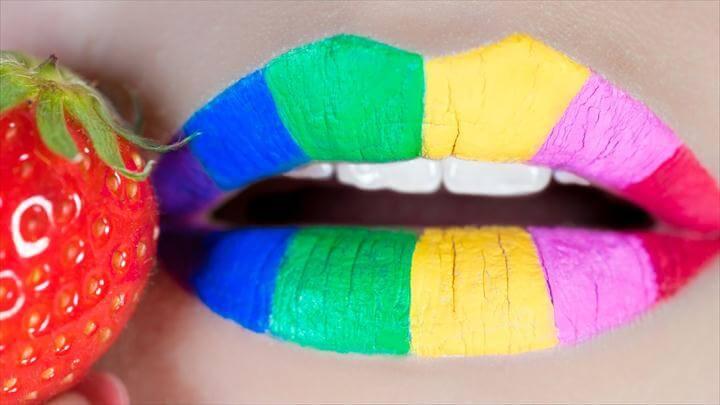 Image: youtube
Ear Warmer Headband Pattern: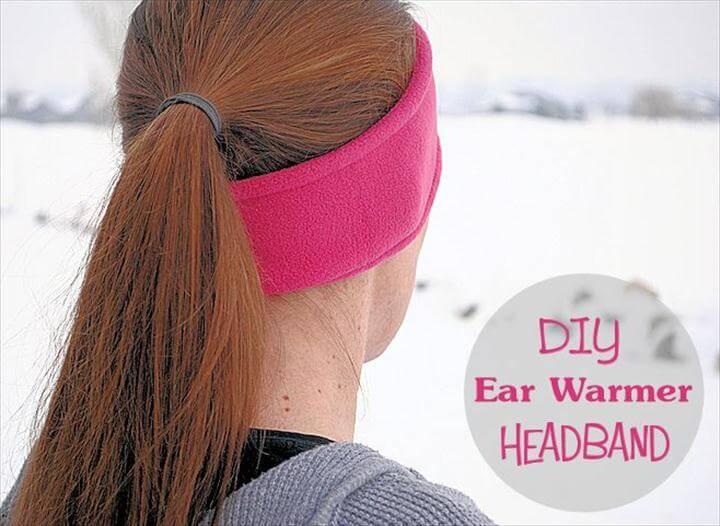 Image: crazylittleprojects
Dye Socks – Rainbow Socks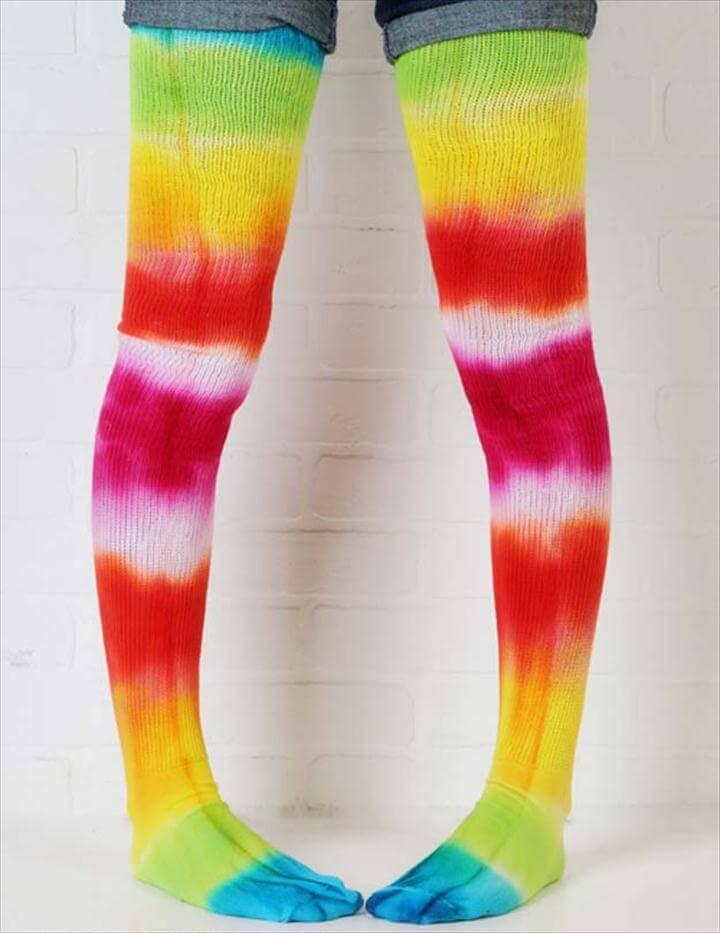 Image: ilovetocreateblog.blogspot
Knit Pouches: DIY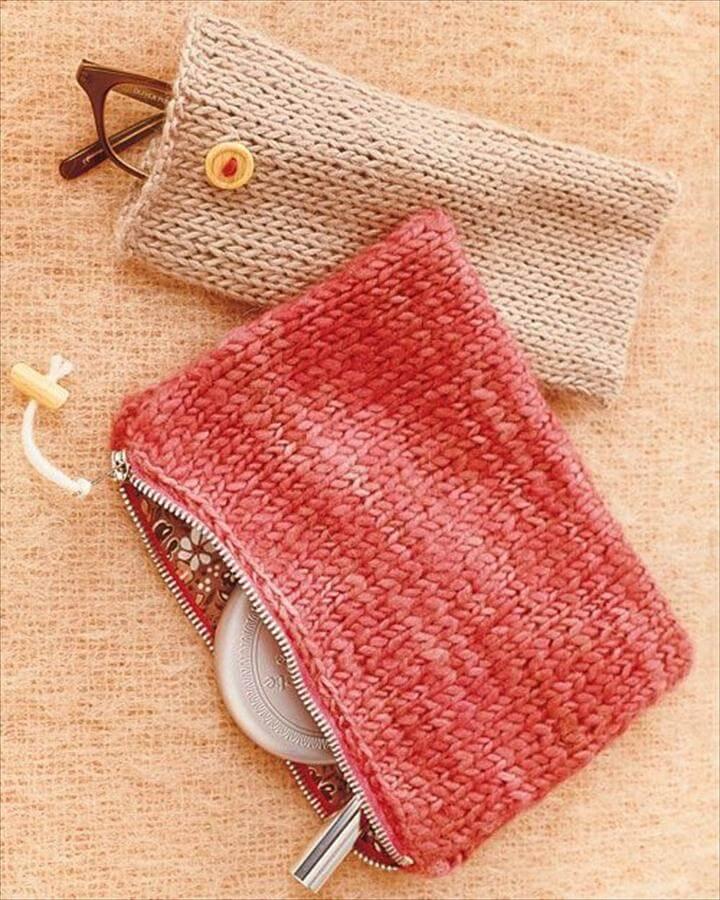 Image: marthastewart
Sweet-Heart Cut-Out Ankle Jeans: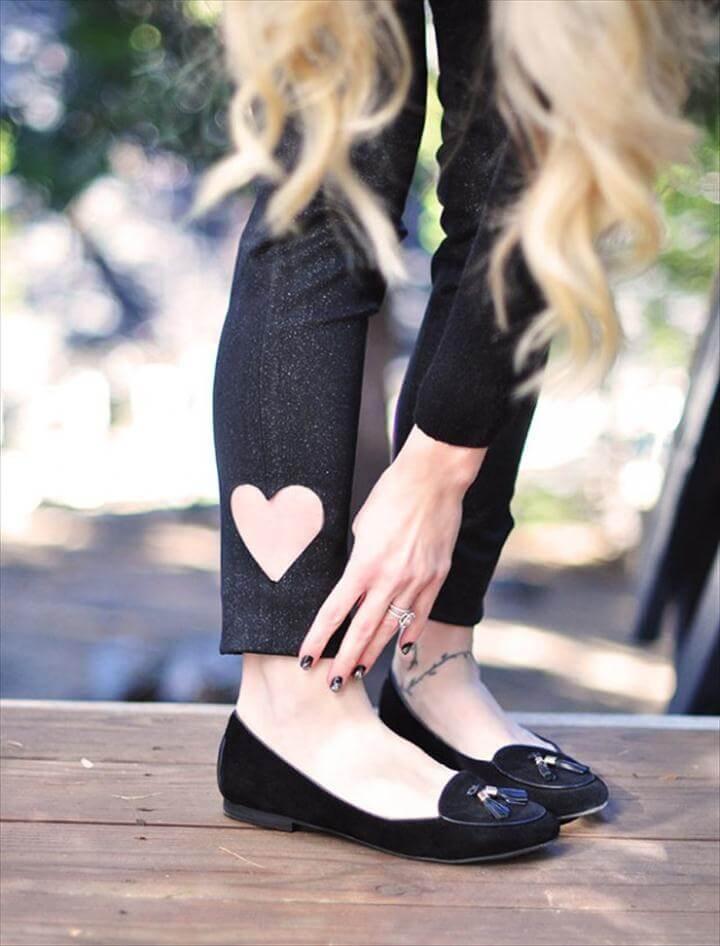 Image: lovemaegan
DIY Teva Sandals: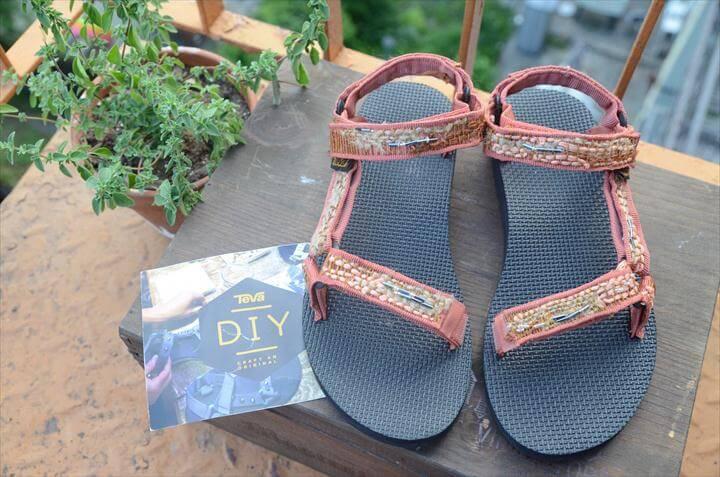 Image: starsforstreetlights
Fall Plaid Crossbody Bag: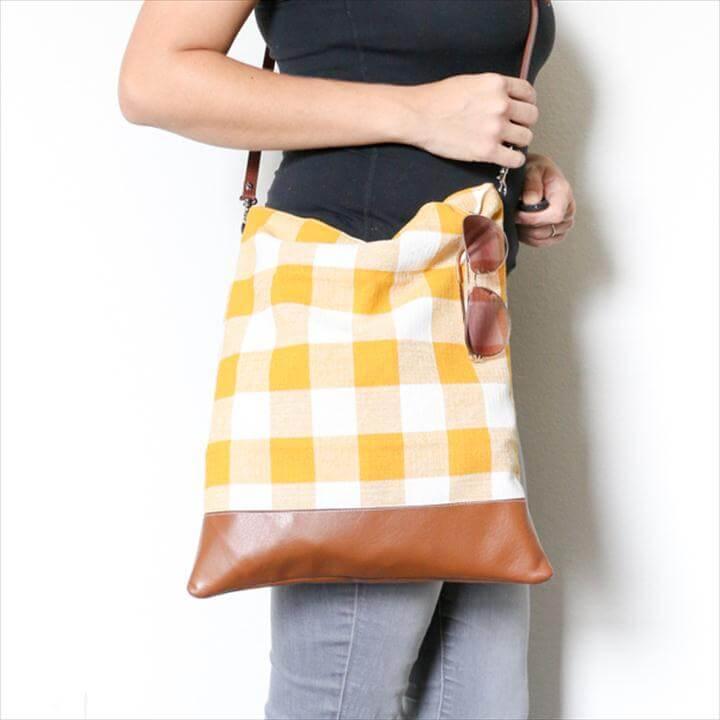 Image: akailochiclife
Rainbow Gumball Necklace: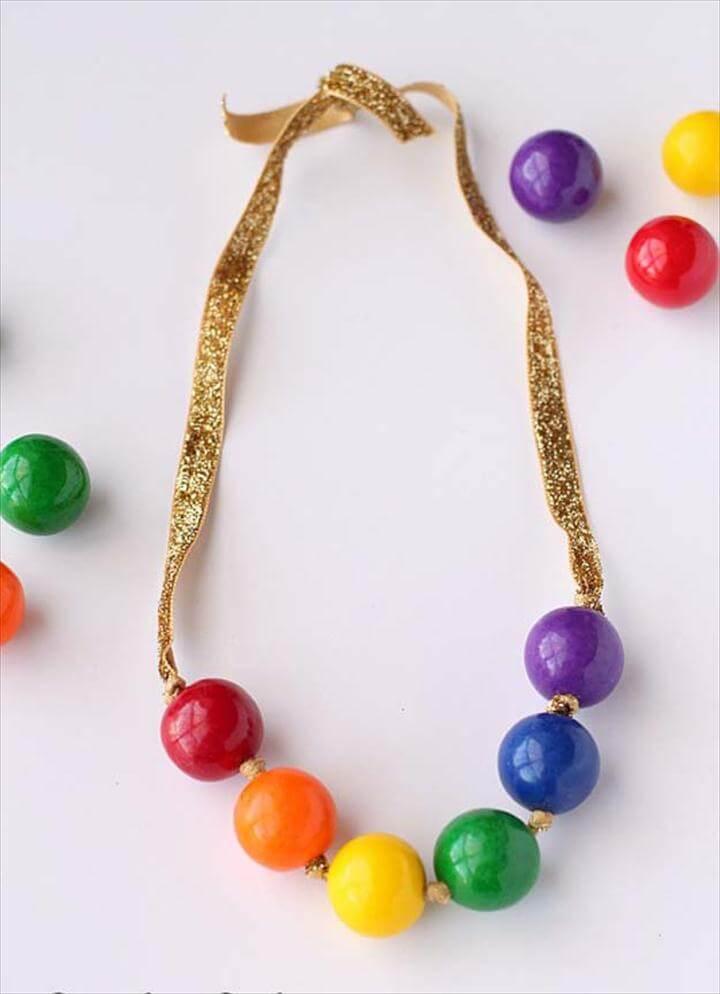 Image: porch
Knotted Headband: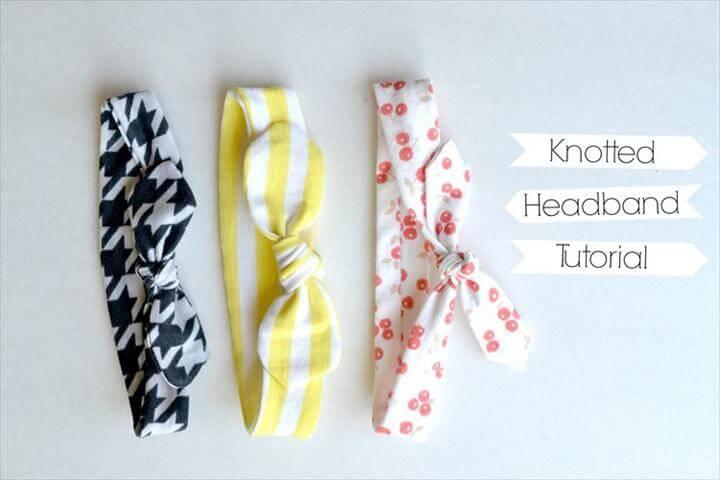 Image: lemonsqueezyhome
DIY Velvet Dress: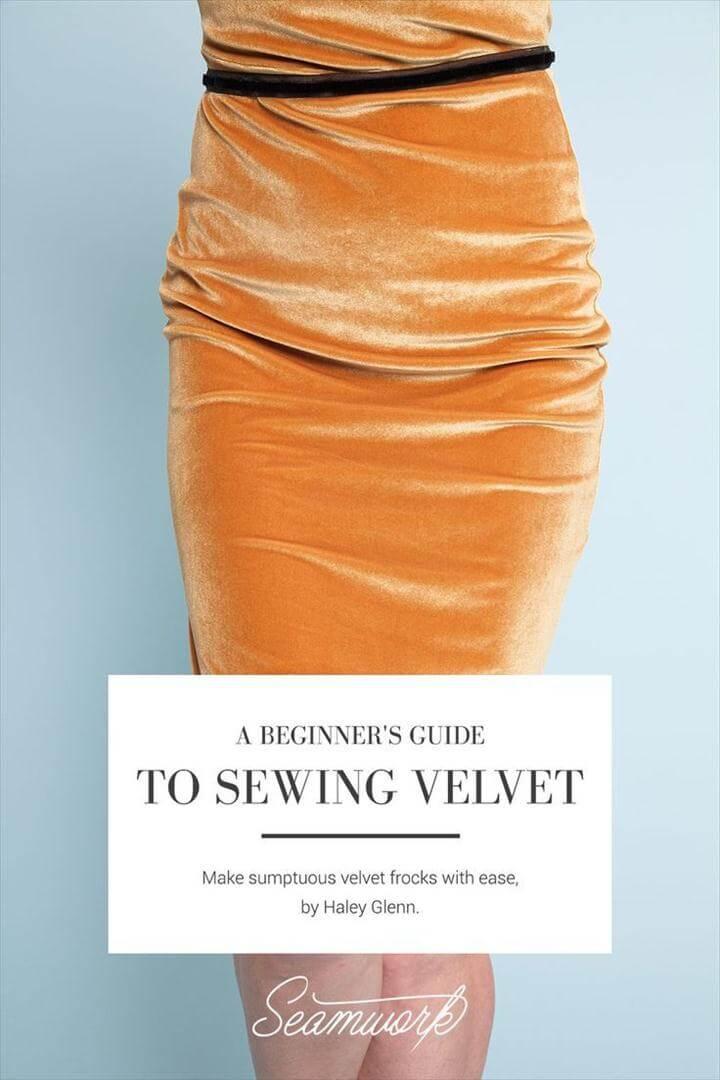 Image: seamwork
Zipper Crossbody Purs: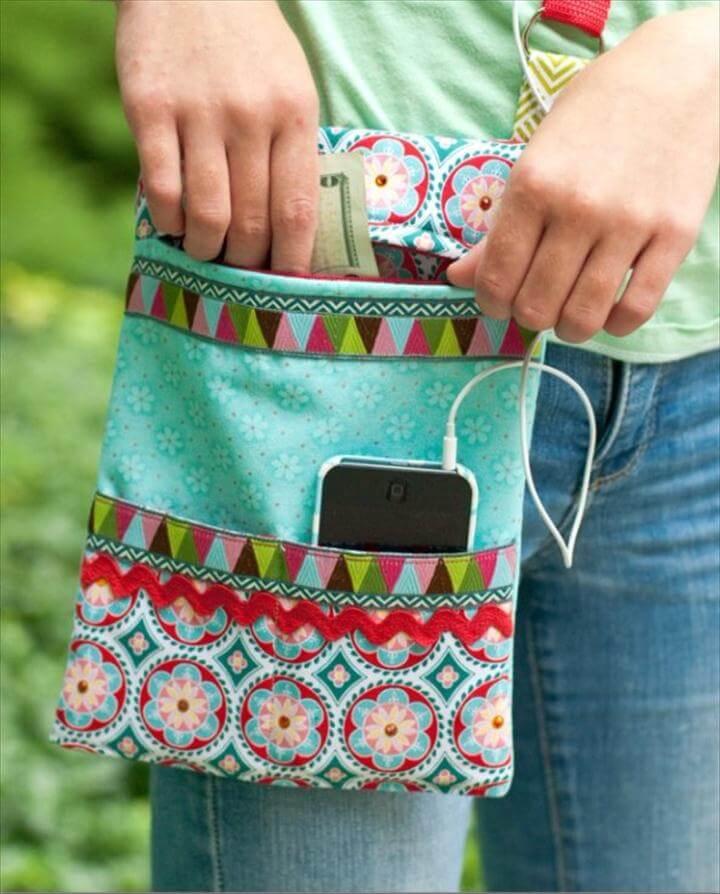 Image: sewmccool
Pom Pom Trim Shorts: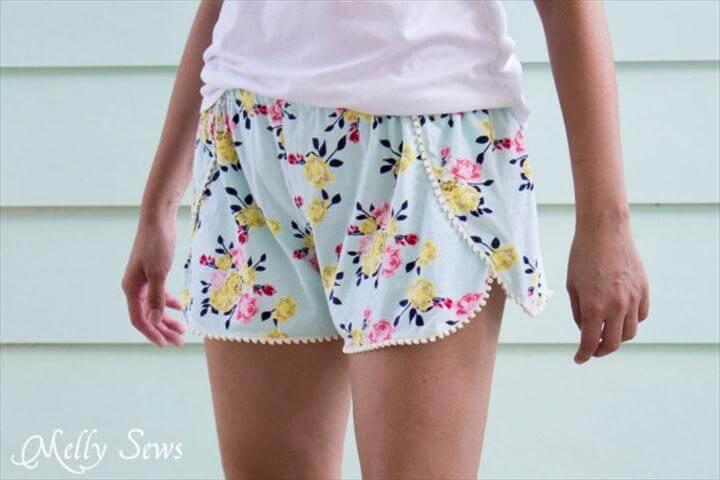 Image: mellysews
DIY Scarf Kimono Tutorial: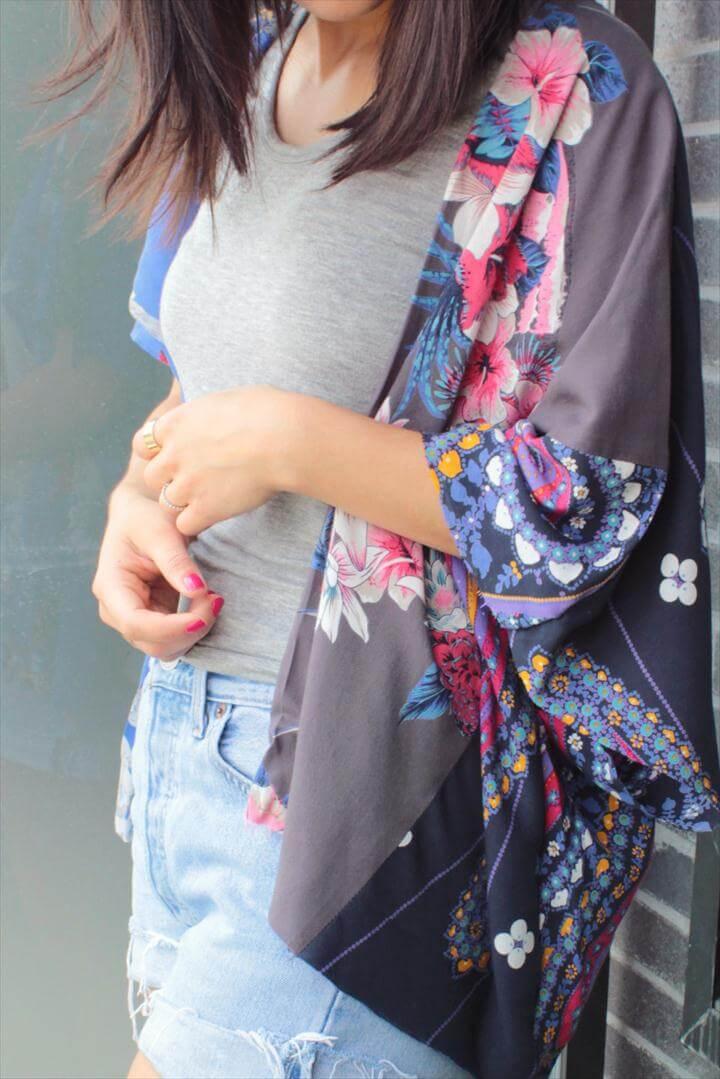 Image: freeseries.ca
Fancy Friendship Bracelets: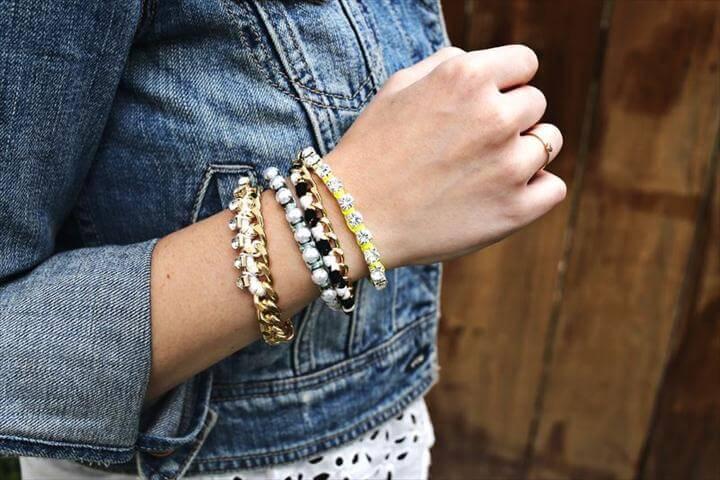 Image: abeautifulmess
No-Sew Scarf With Hidden Pocket: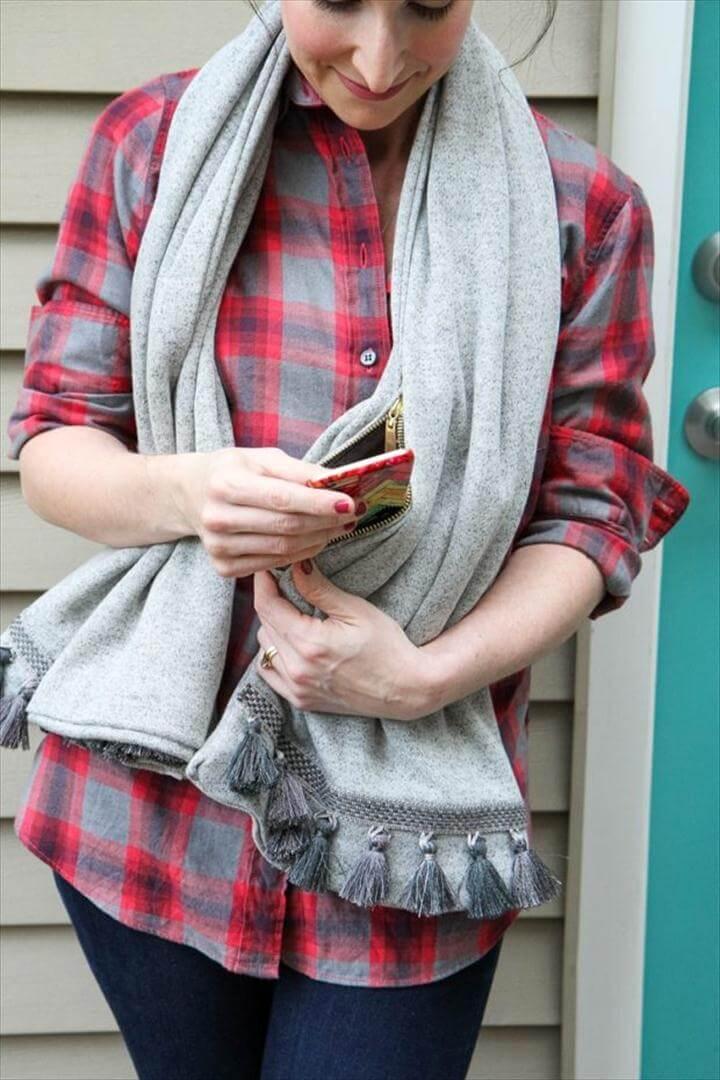 Image: momadvice
Easy Colored Bracelet: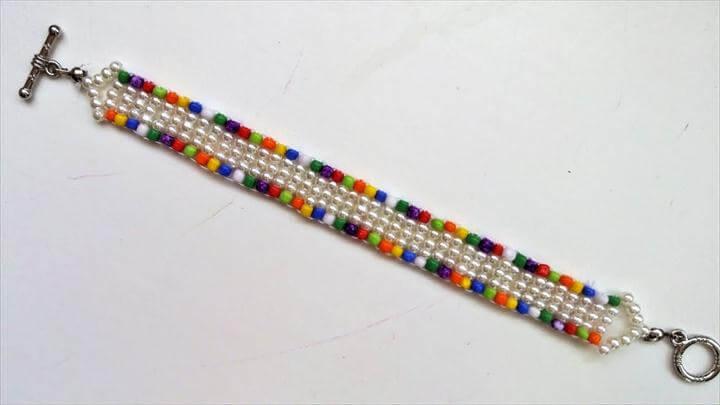 Image: youtube
DIY Pom Pom Kaftan: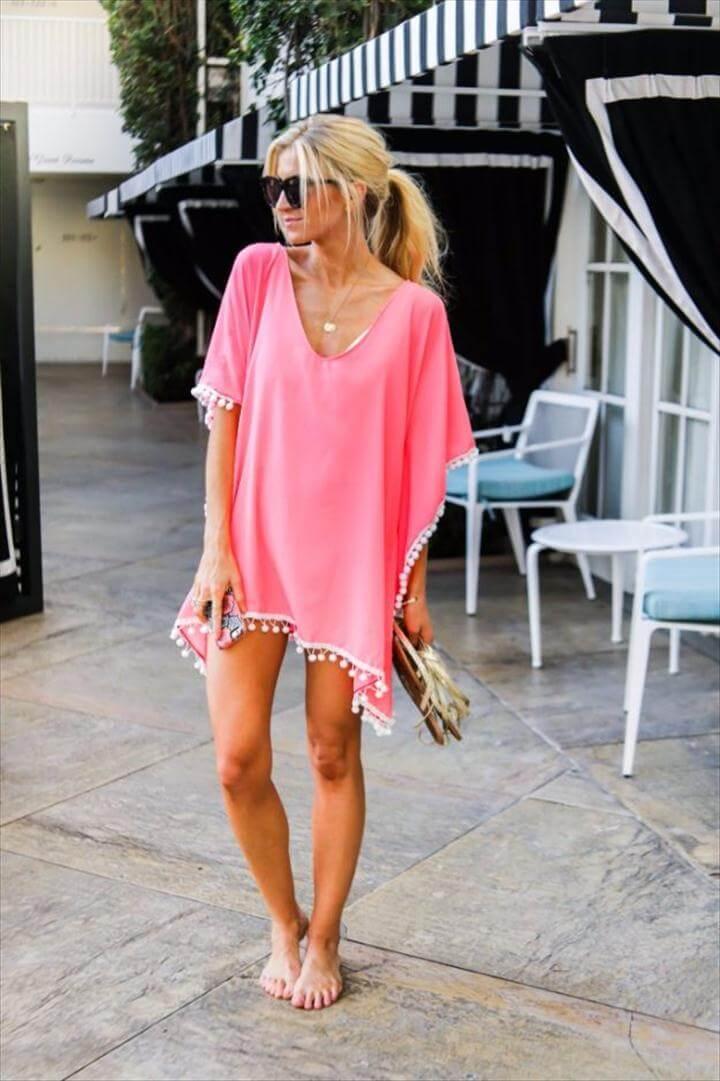 Image: elleapparelblog
Scalloped Felt Tablet Case: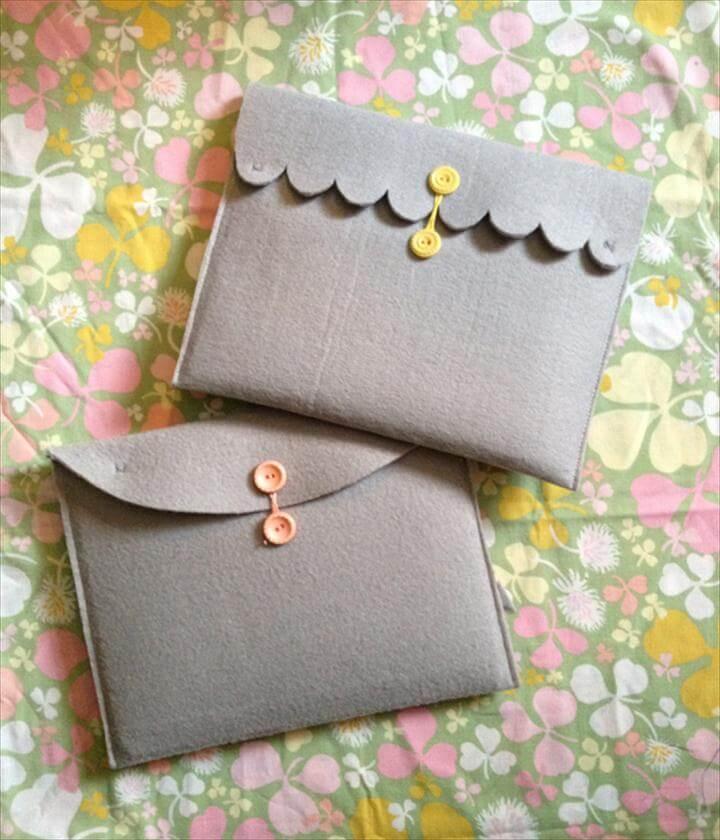 Image: ohsolovelyvintage.blogspot.ca
Basic Chunky Infinity Scarf: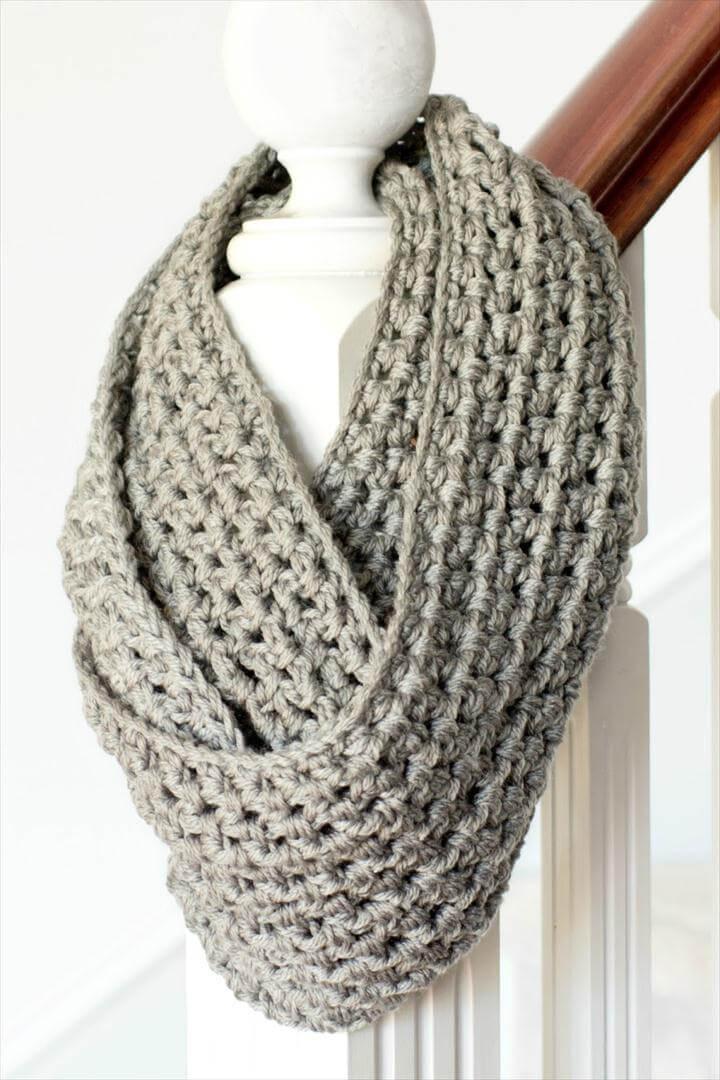 Image: hopefulhoney
Cozy Crochet Mittens: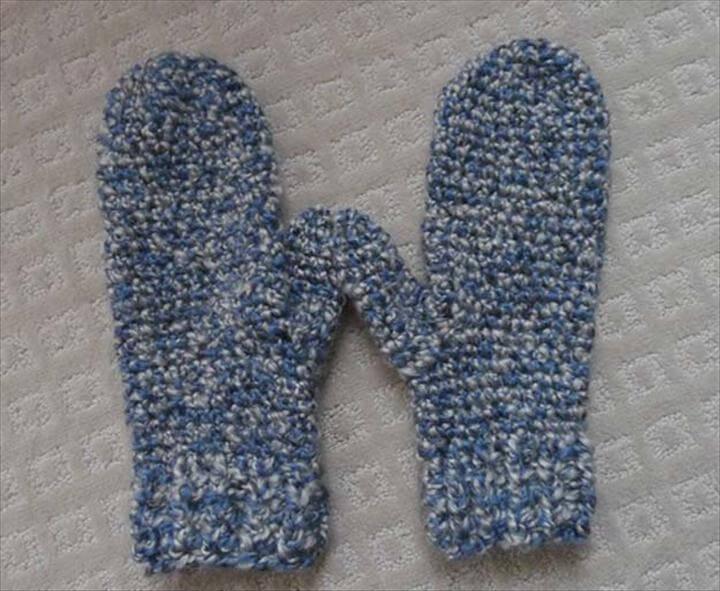 Image: allaboutami
DIY Beaded Tassel Necklace: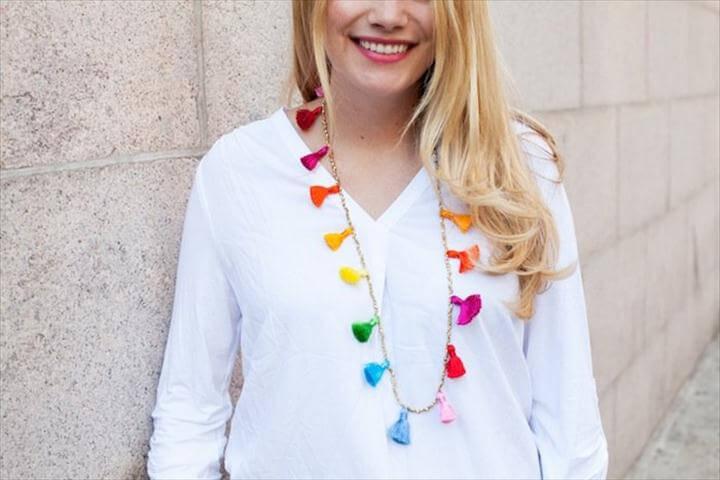 Image: popsugar
Beaded Headband: DIY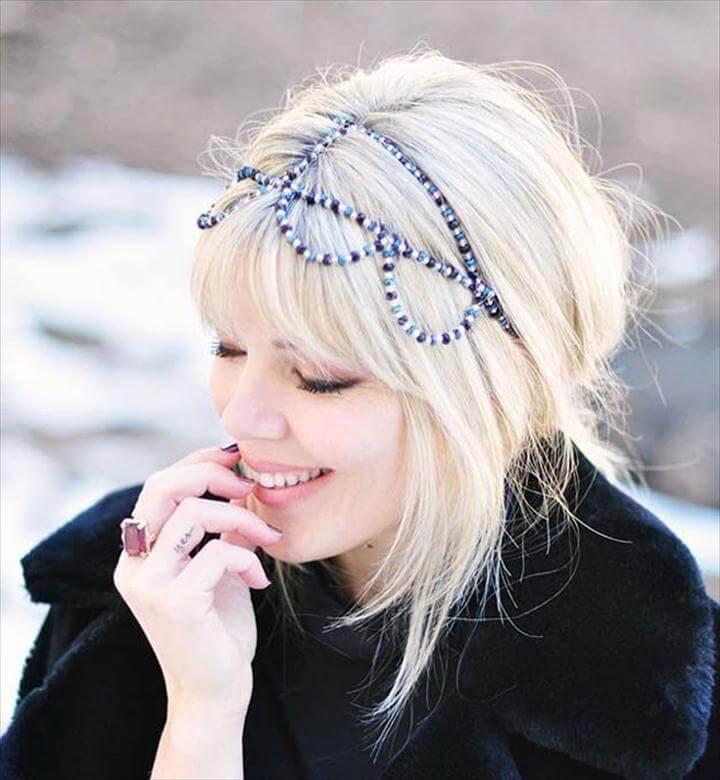 Image: hairstylesteps.ru
Bedazzled Ballcaps: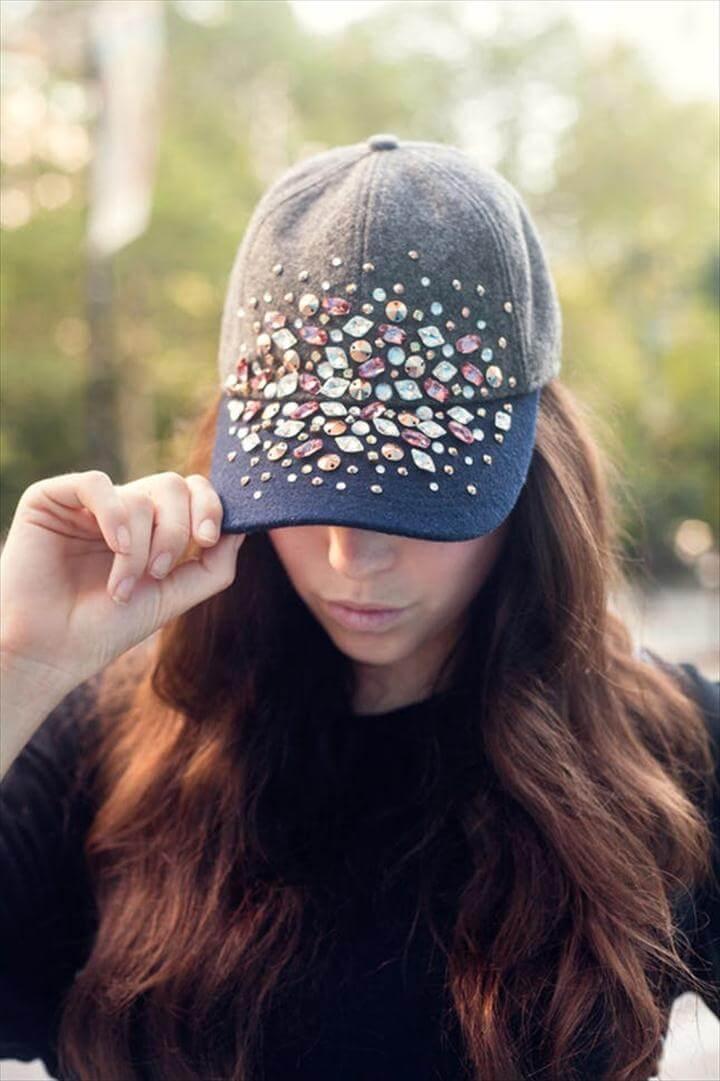 Image: refinery29
Distressed Washer Earrings: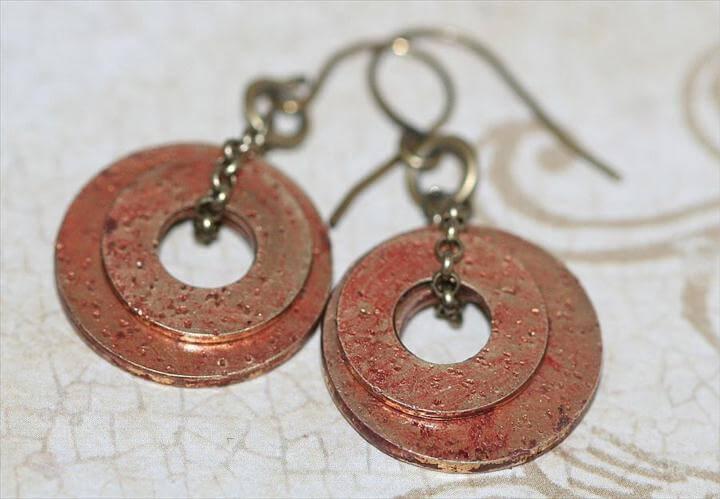 Image: favecrafts
DIY Denim Embroidery: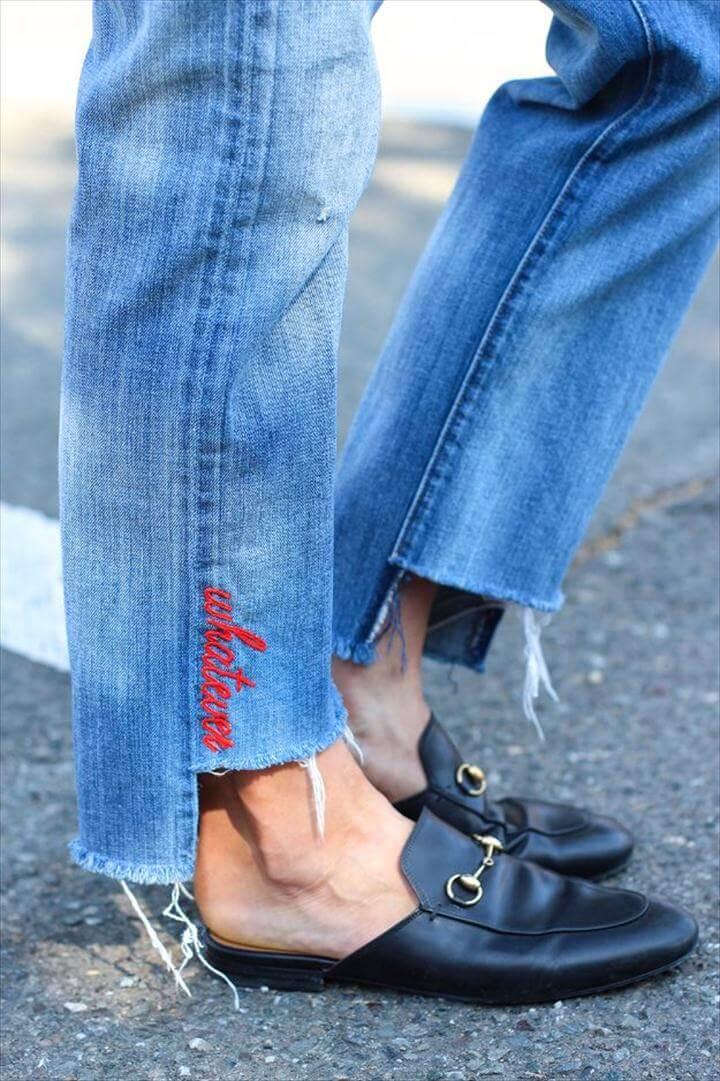 Image: honestlywtf
Crochet Chain Necklace: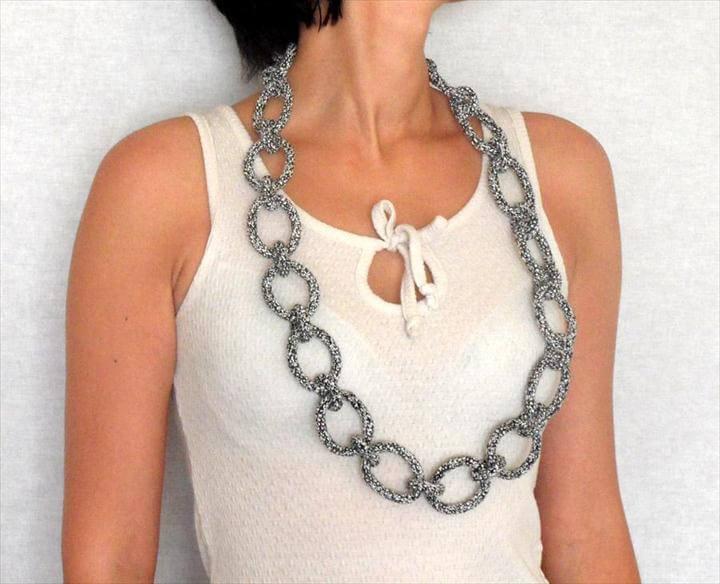 Image: craftsy
Fabric Wrapped Bracelets: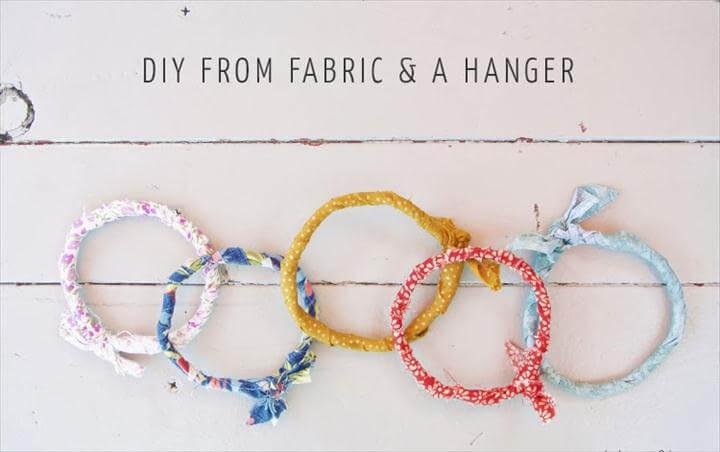 Image: cremedelacraft
DIY Tie Dye Skirt: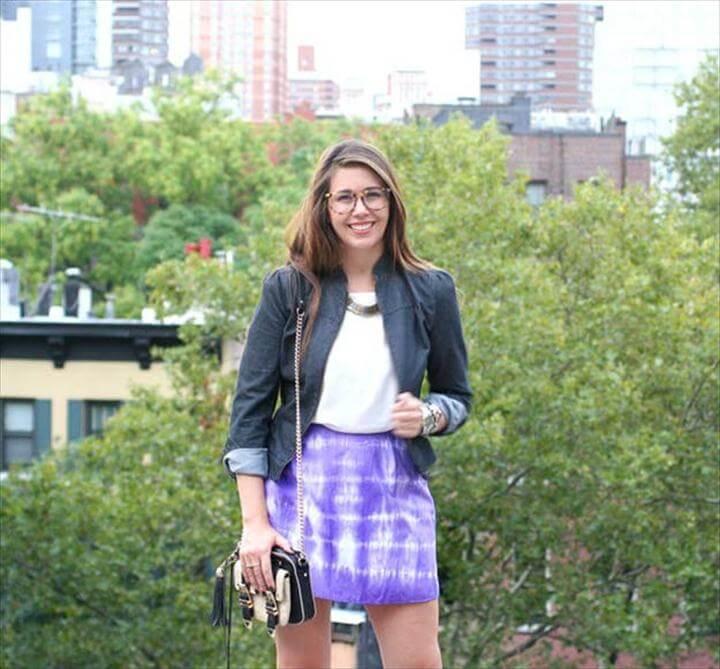 Image: burdastyle
DIY Fashion Beret: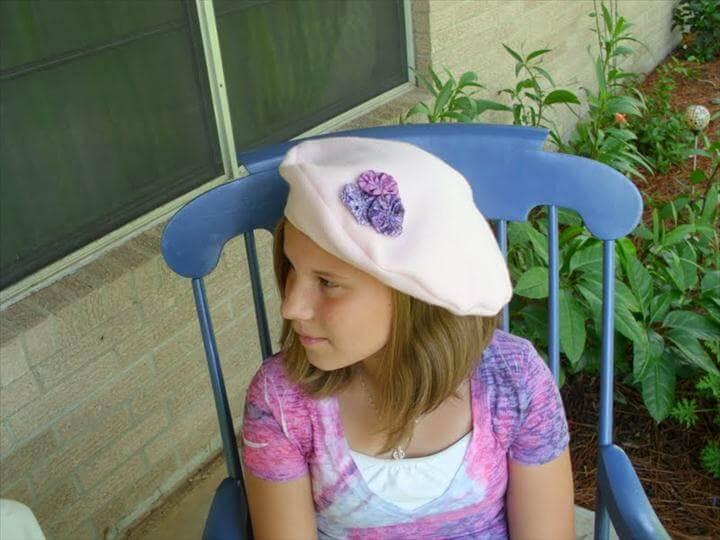 Image: beautyandbedlam
Printed Scarf Dress: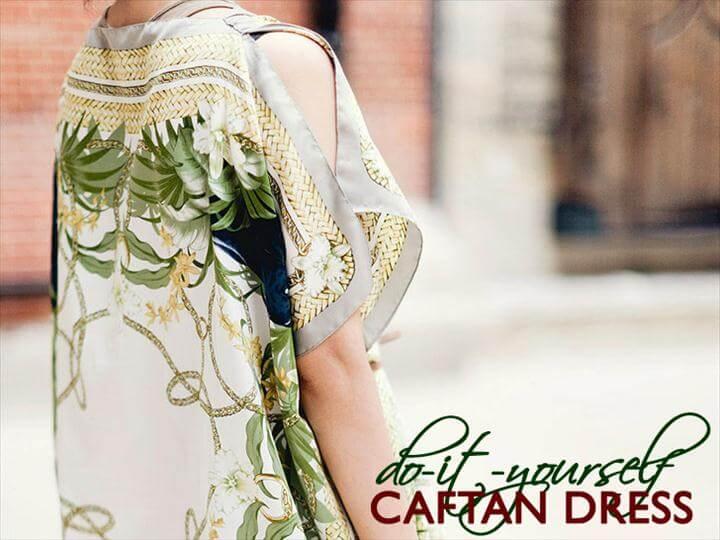 Image: inhabitat
Blanket Scarf: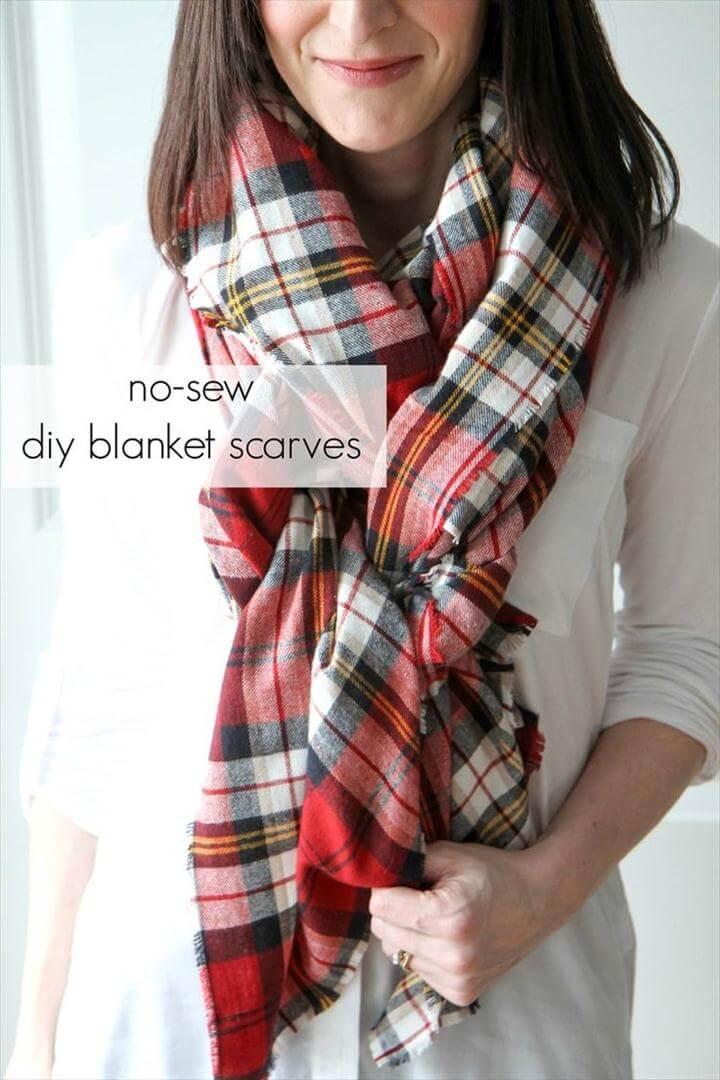 Image: momadvice
Heart Sweater: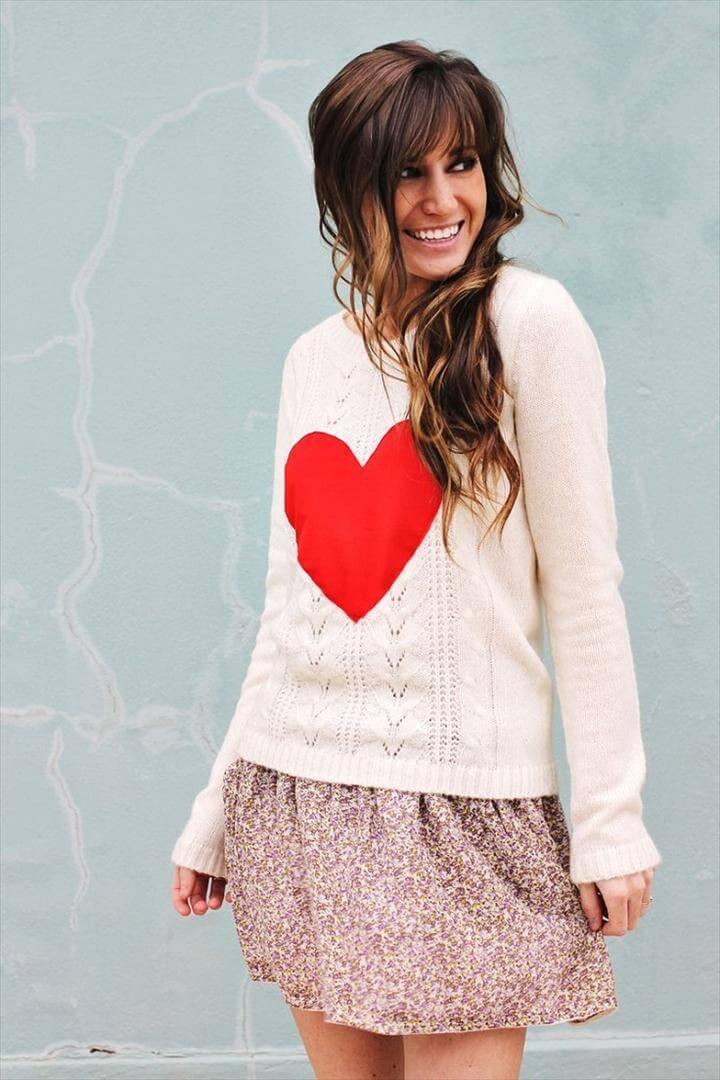 Image: typepad
Reverse Applique V-Day Tee: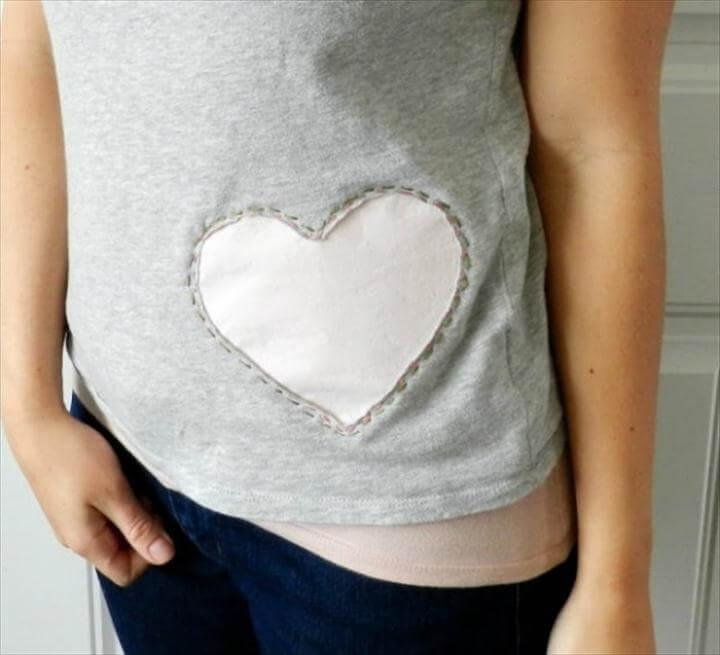 Image: growcreativeblog
Floral Print Jeans: DIY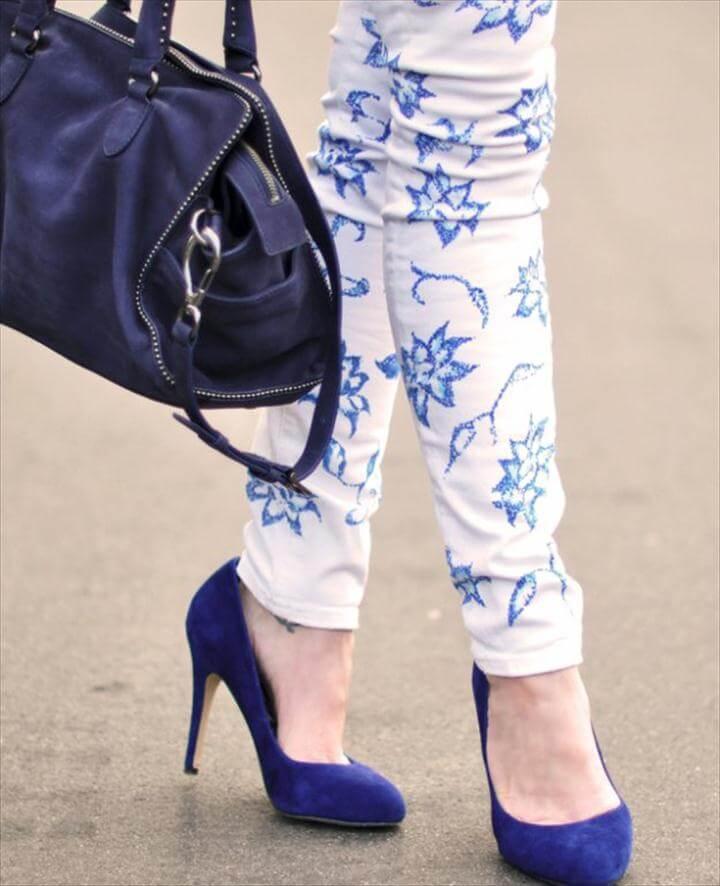 Image: lovemaegan
Speech Bubble Patch: DIY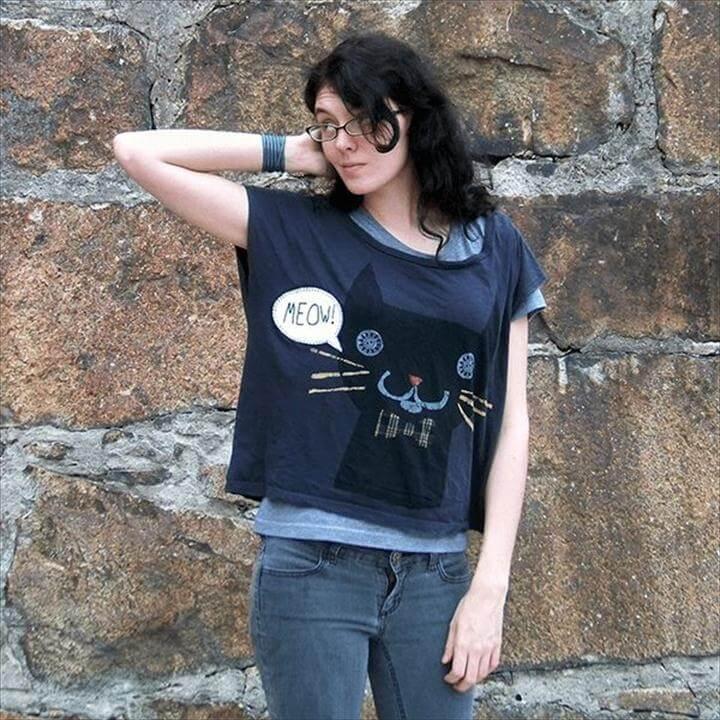 Image: dreamalittlebigger
DIY Messy Bun Hat: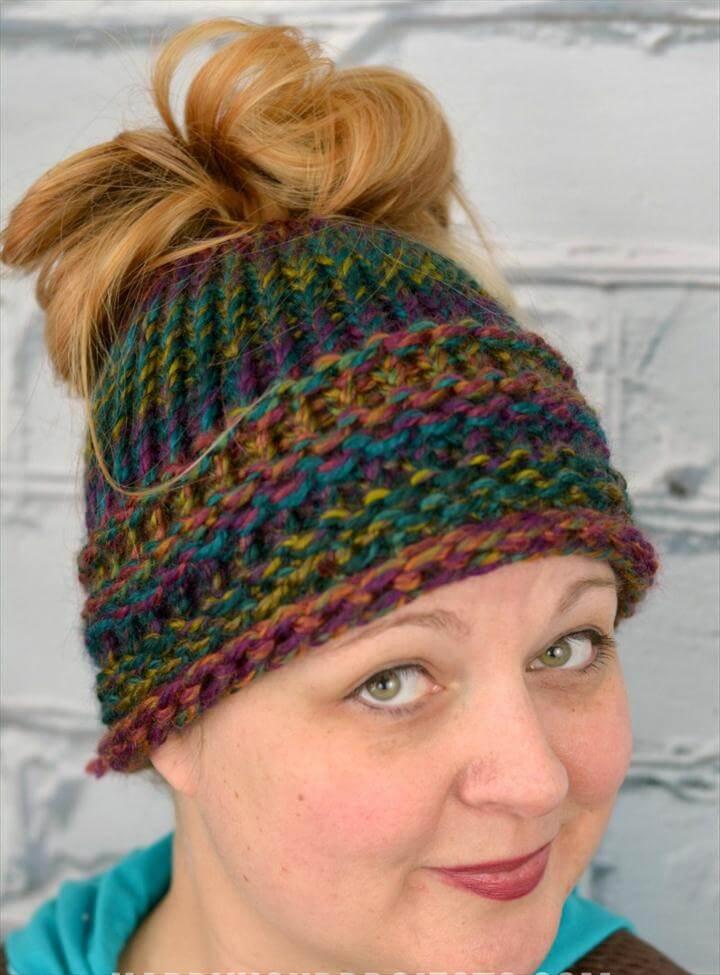 Image: happyhourprojects
Pearl Embellished Bangle Bracelet: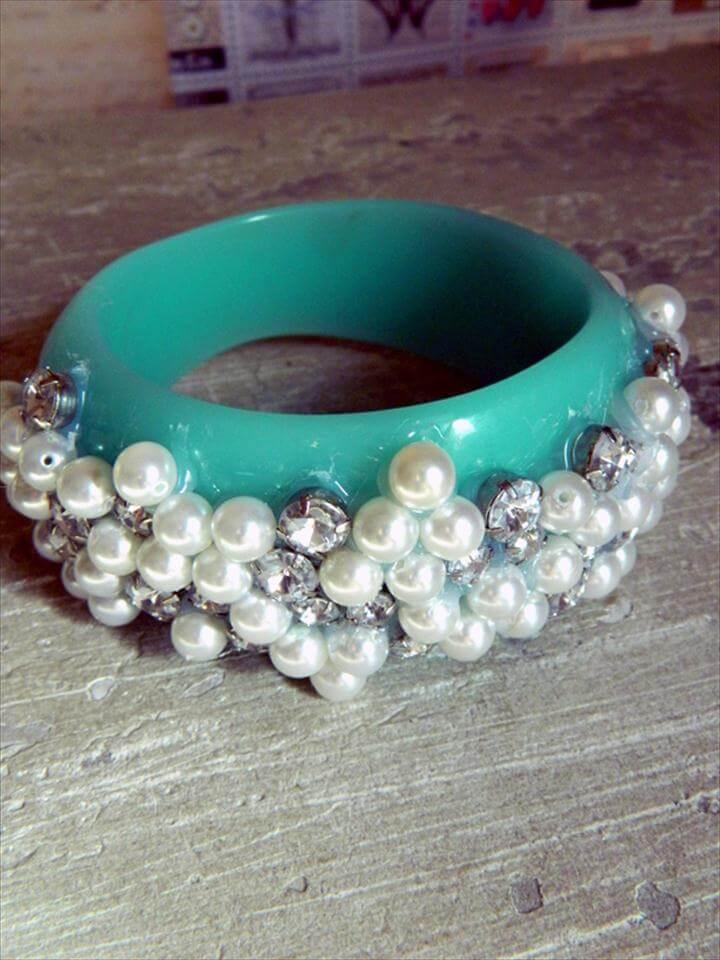 Image: homeheartcraft
Easy DIY Pentant Necklace: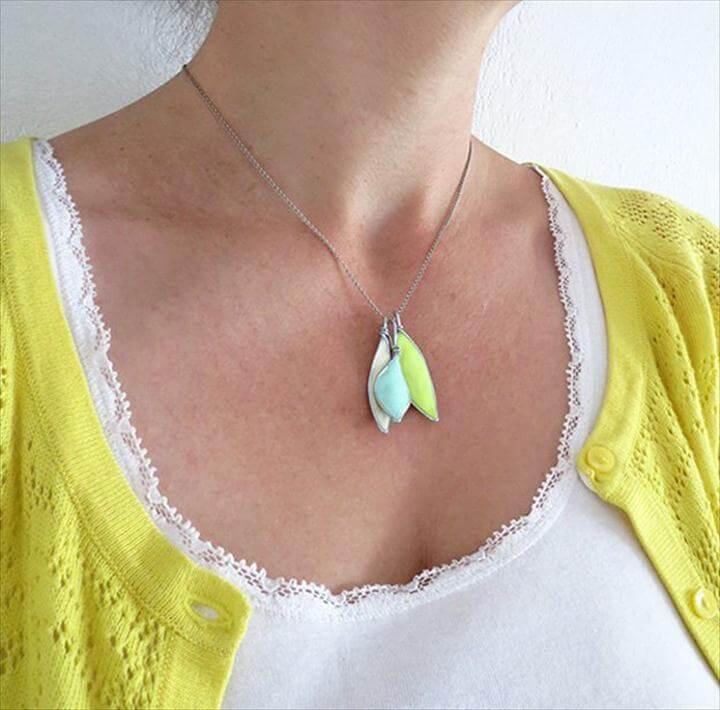 Image: diyprojects
Pom Pom Beach Bag: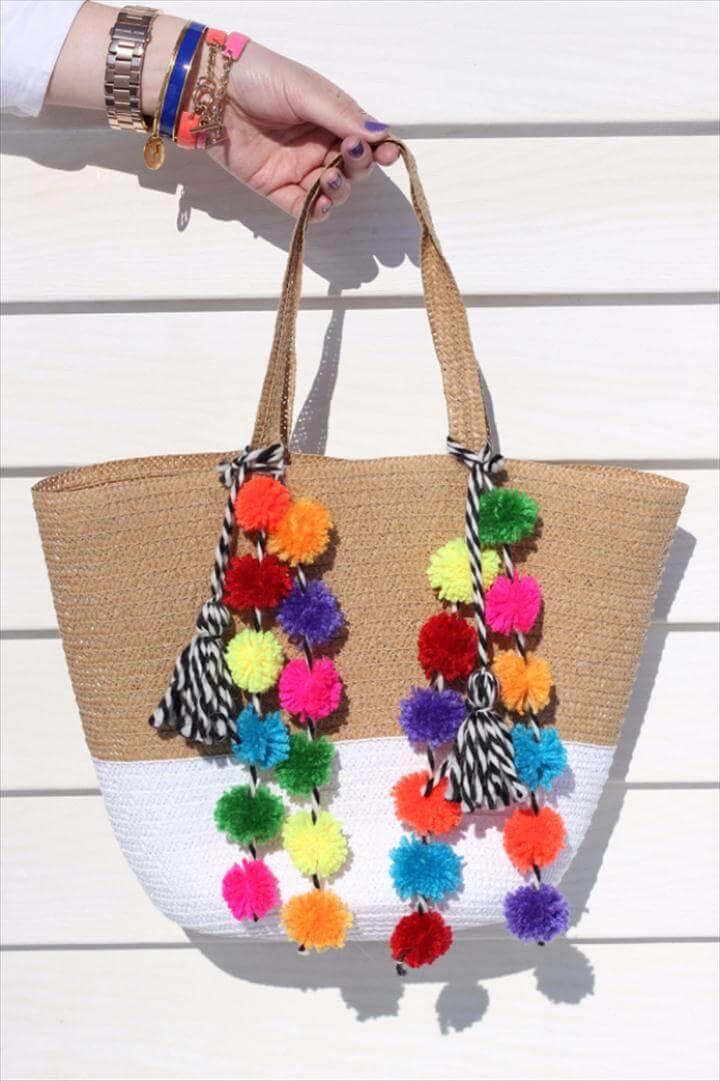 Image: stylecaster
Pom Pom Heeled Sandals: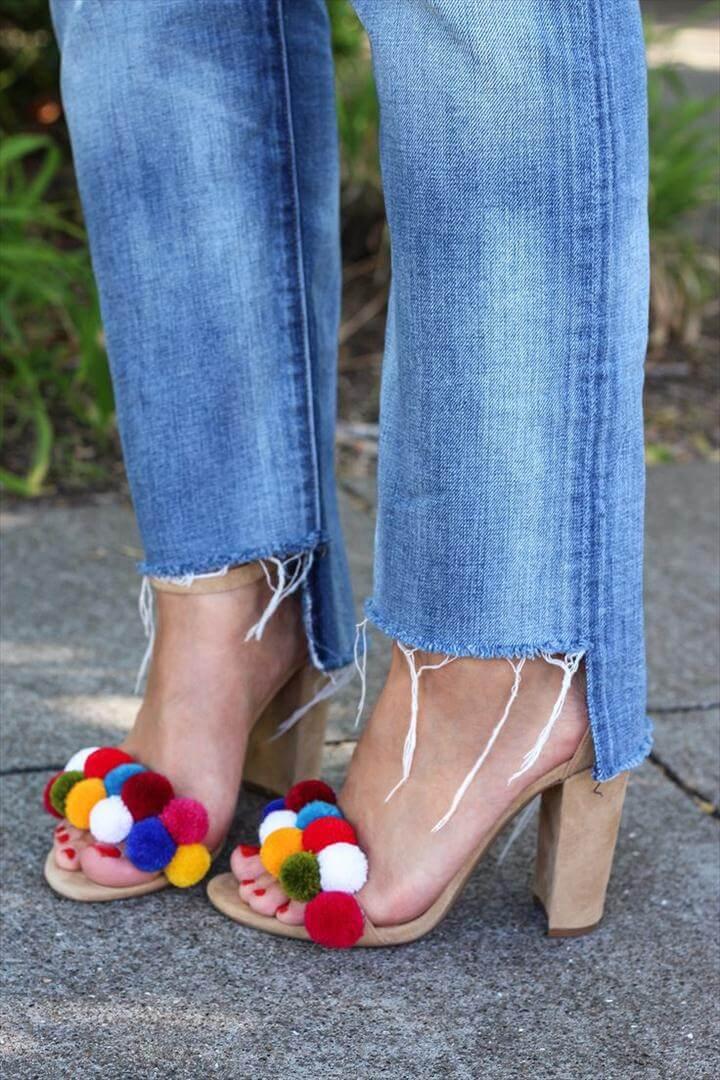 Image: honestlywtf
DIY Statement Necklace: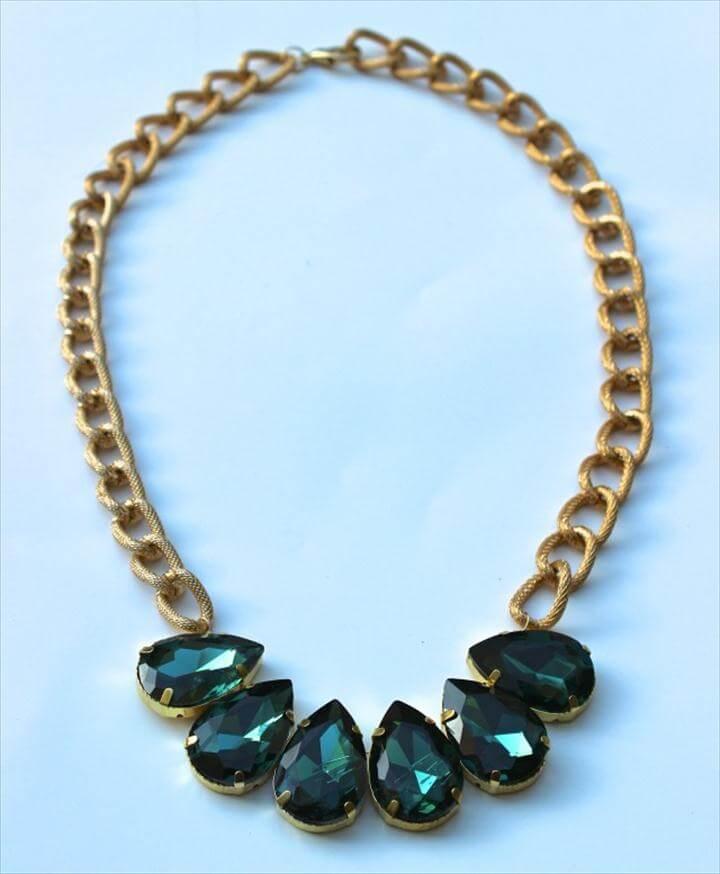 Image: miss-kris
Lace-up Leggings: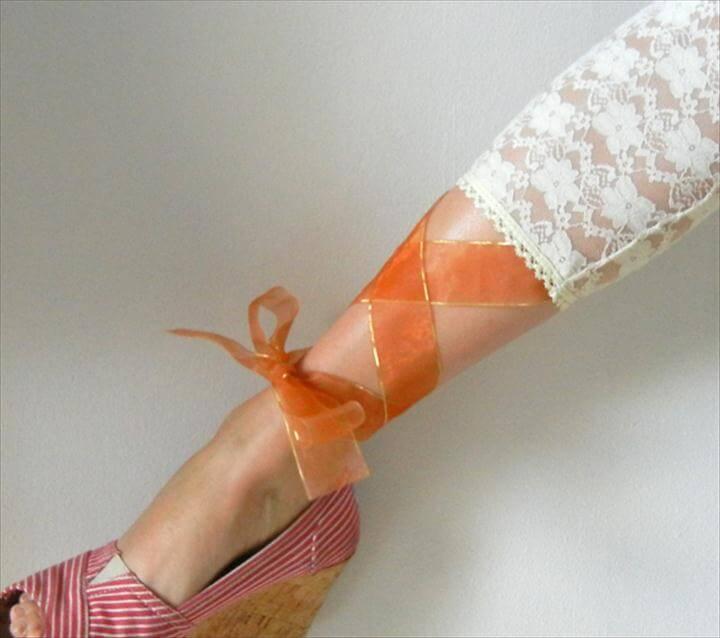 Image: clossette
DIY No-sew Hobo Bag: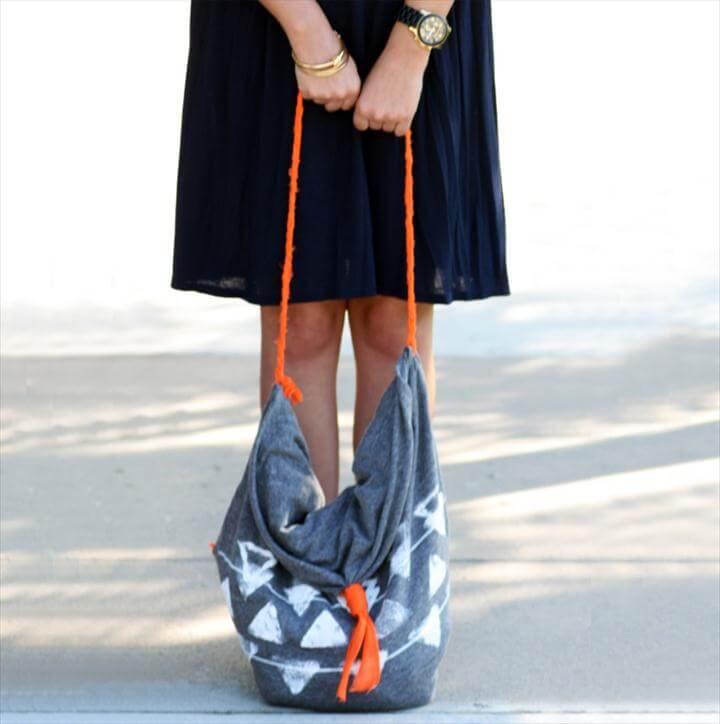 Image: cremedelacraft
Polka Dot Shirt: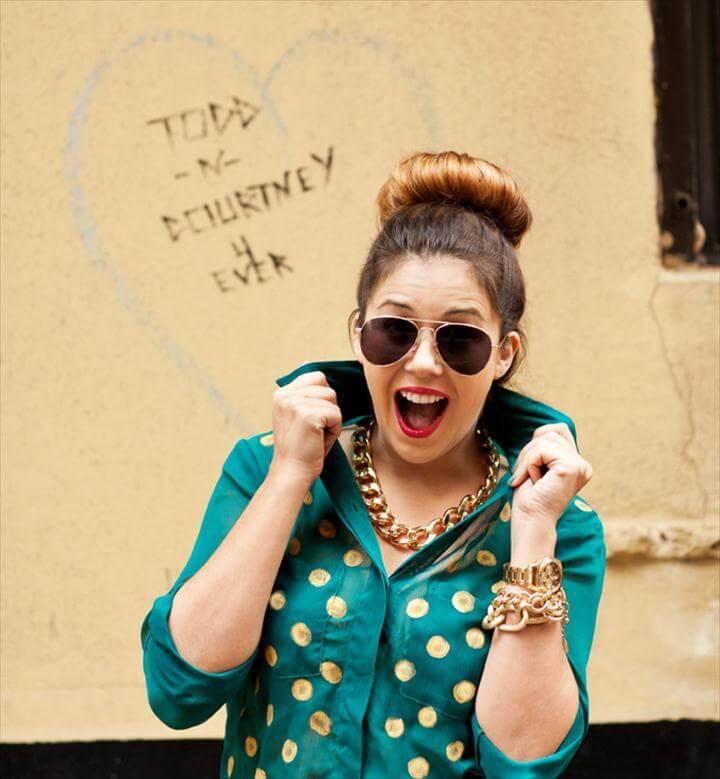 Image: ispydiy
Leather Studded Wrap Bracelet: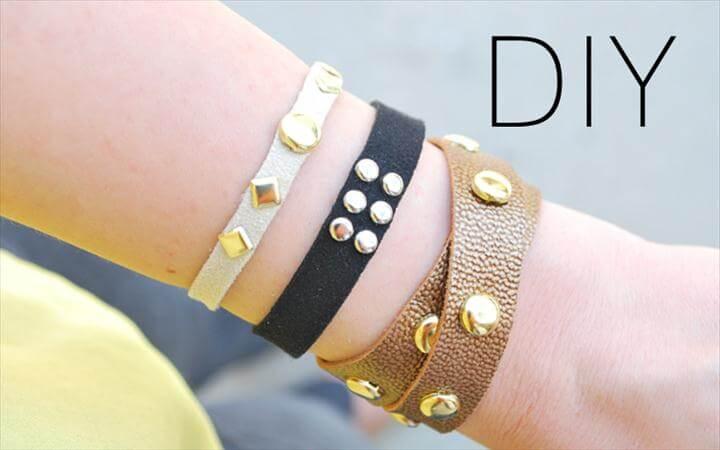 Image: cremedelacraft
DIY Fabric Bow Tie: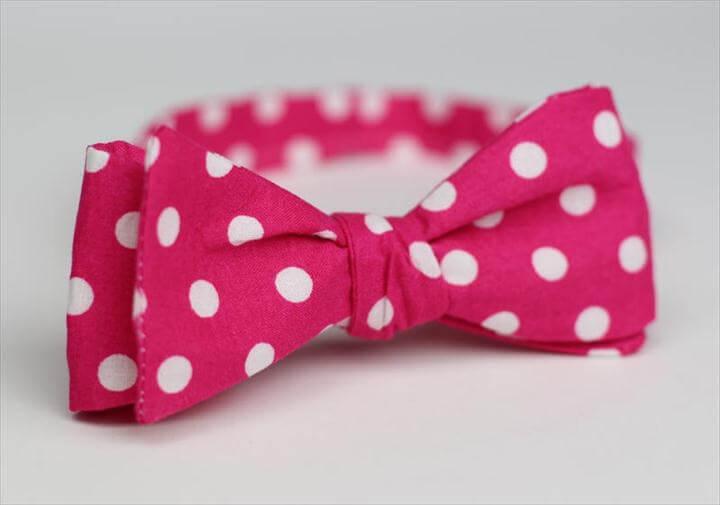 Image: tie-a-tie.net
DIY Ribbon & Chain Bracelet: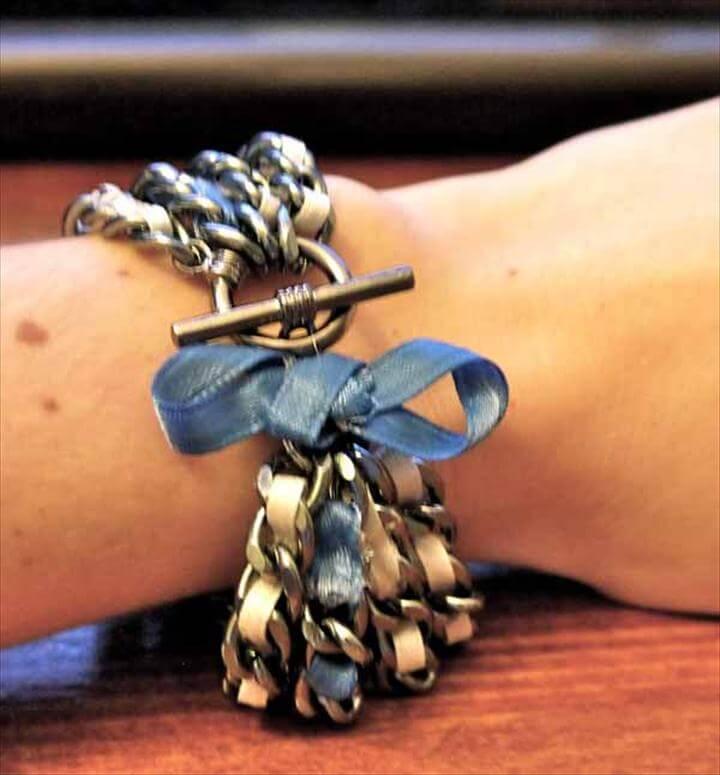 Image: pumpsandiron
Graphic Print Phrase Sweatshirt: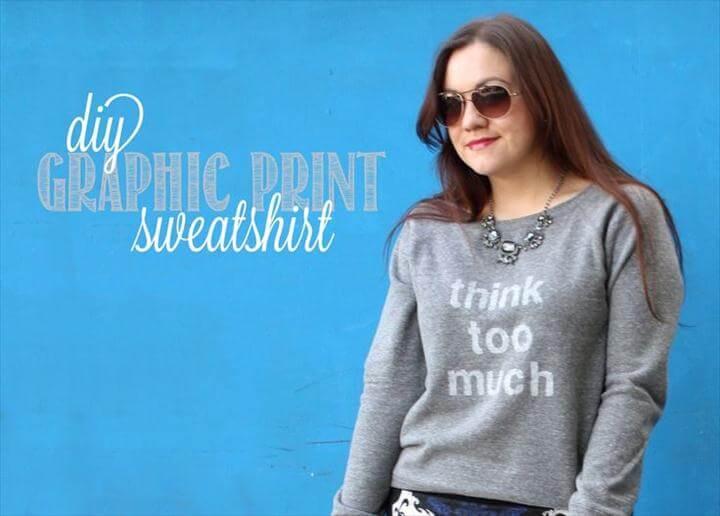 Image: itsbecauseithinktoomuch
DIY Beaded Sungless: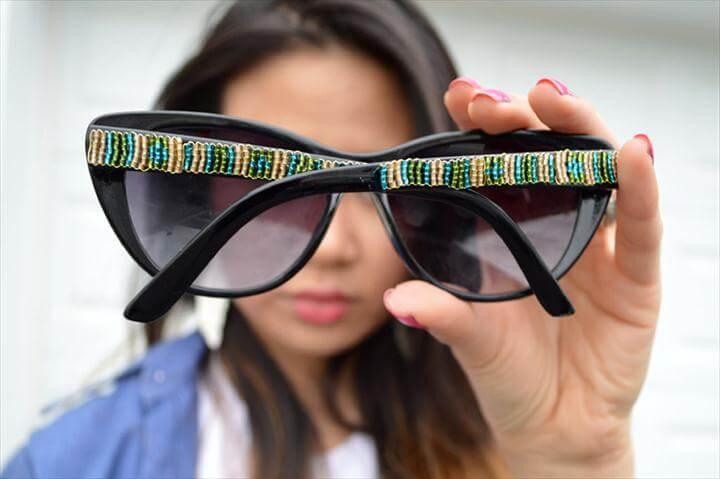 Image: wildamor
Colorful Friendship Bracelets: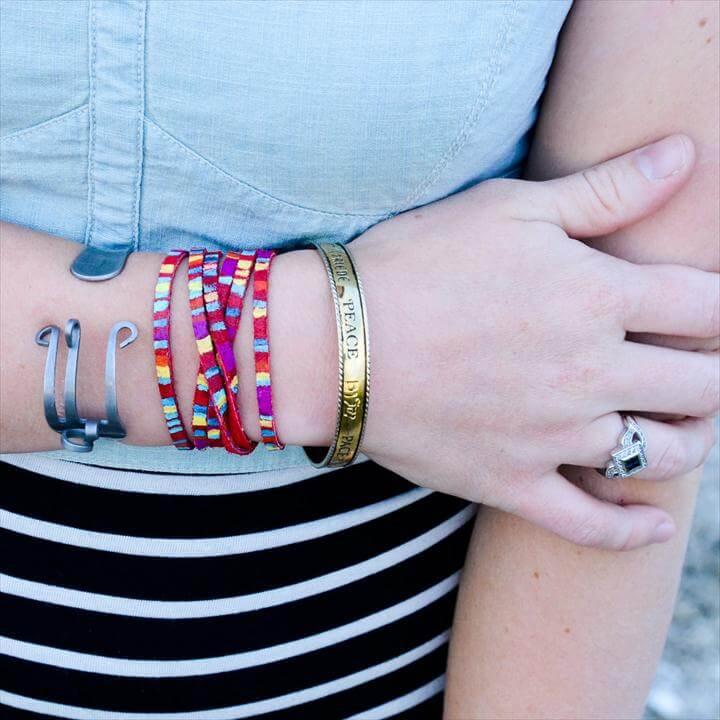 Image: honestlywtf
DIY Crop Top Design & Pattern: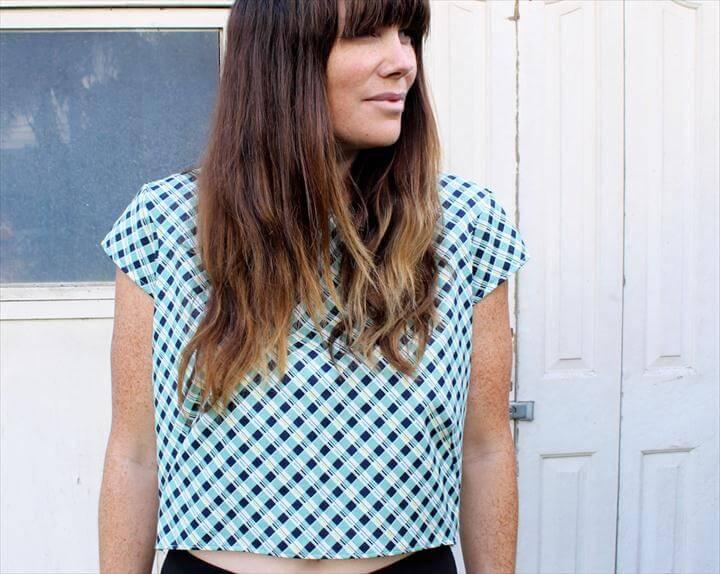 Image: fiskars
T-shirt Tank Dress: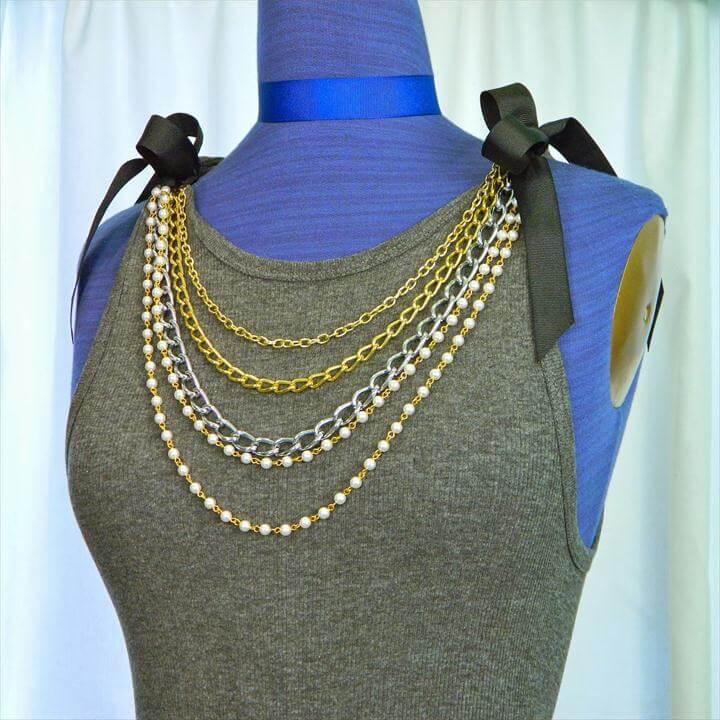 Image: markmontano
Flower Beads Flip Flops: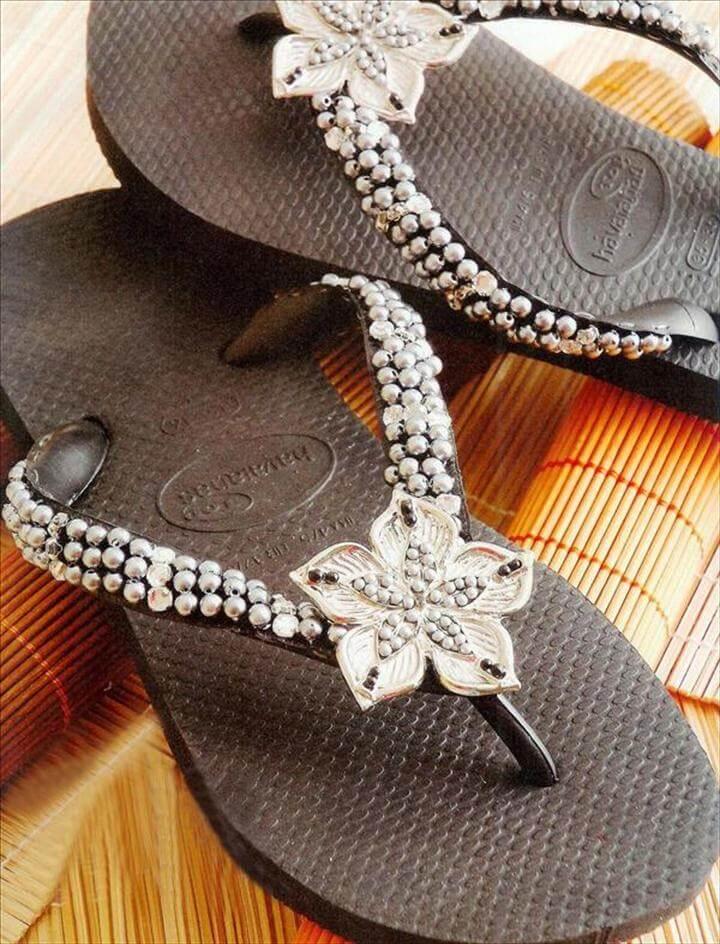 Image: diy-enthusiasts
DIY Glitter Watch: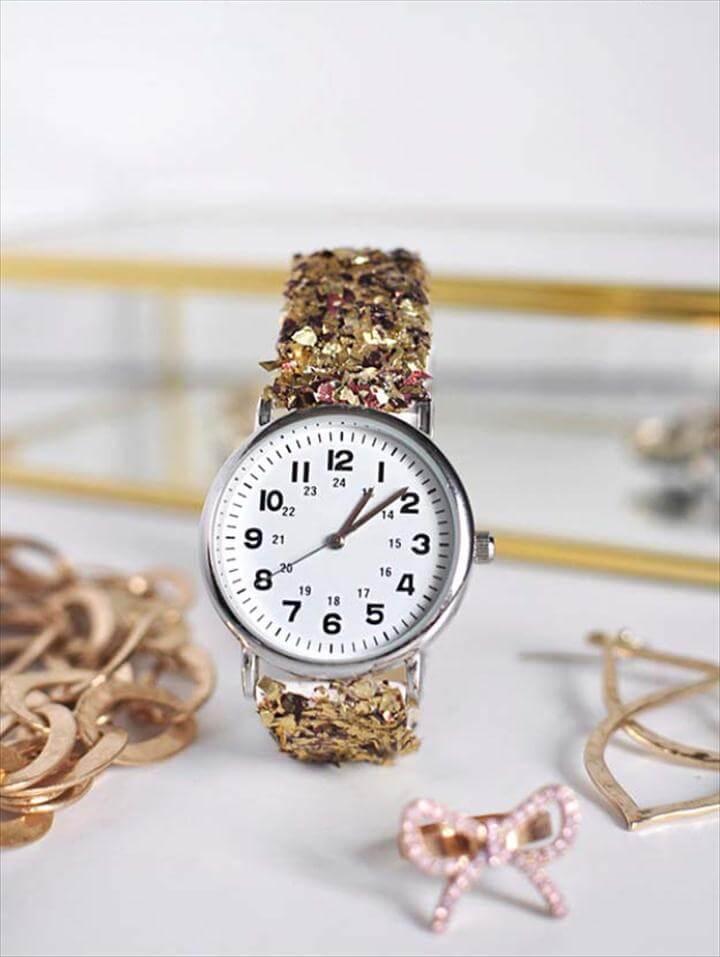 Image: placeofmytaste
Paper Flower Bracelet: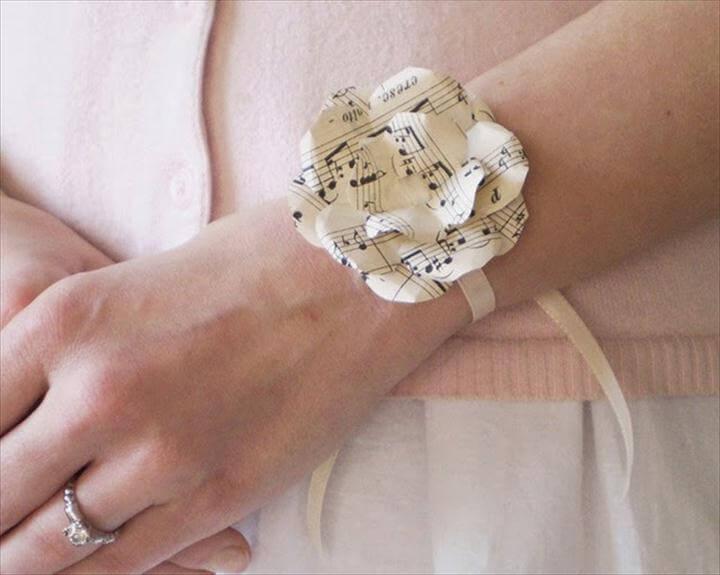 Image: elleandjess.blogspot
DIY Doctor Who Book Bag: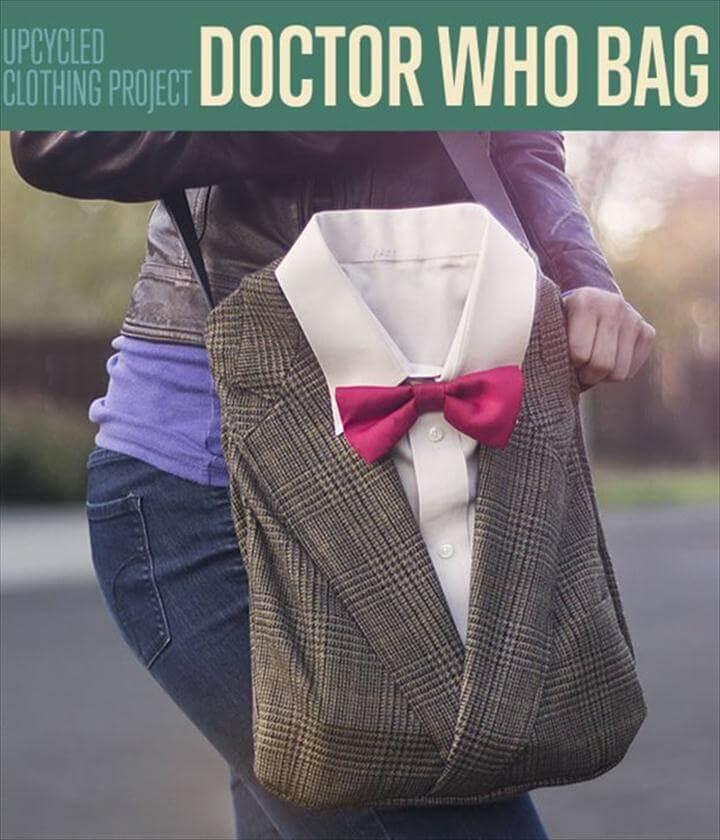 Image: diyprojects
Stitched Carryall: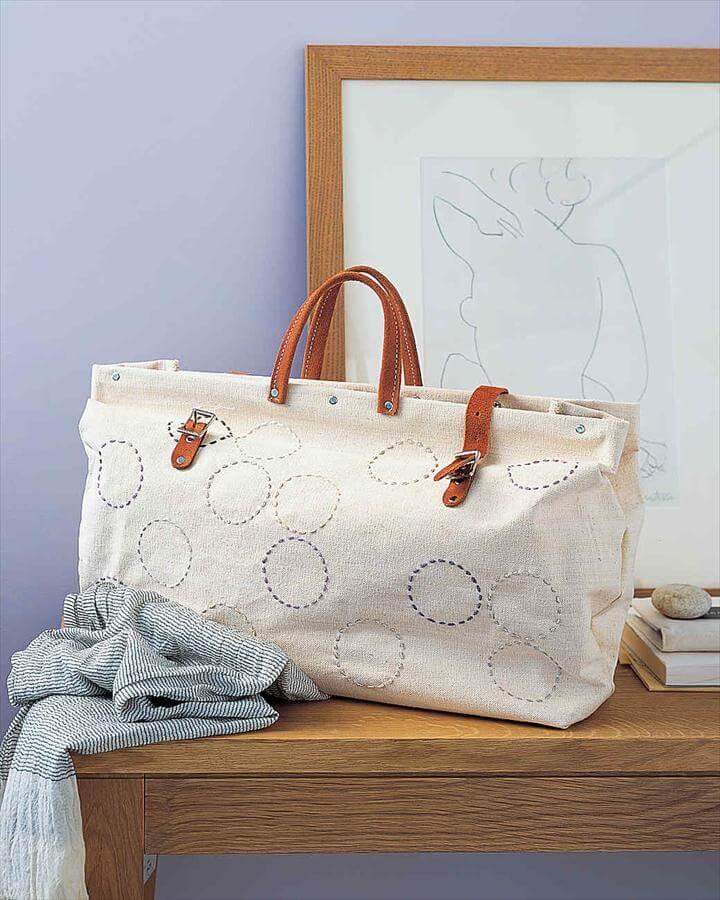 Image: marthastewart
Patriotic Layered Bead Bracelet: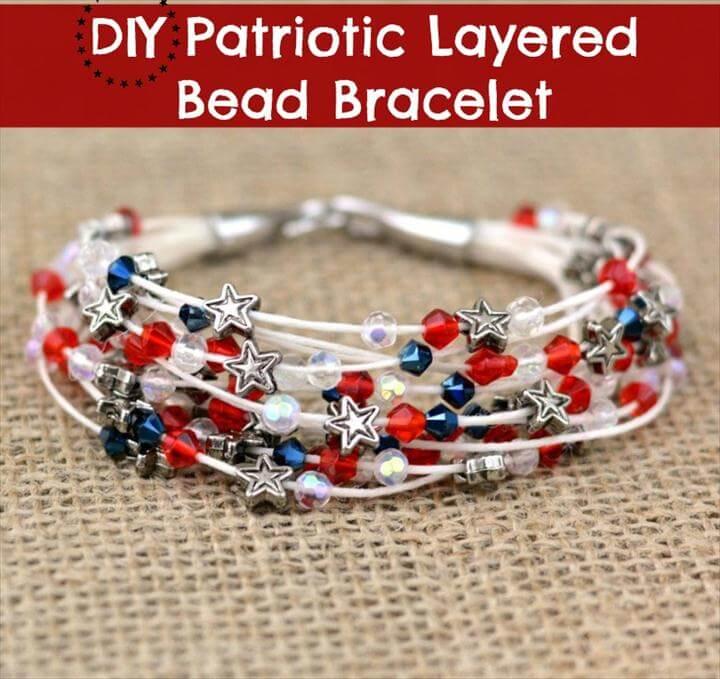 Image: consumercrafts
Pool Bag Sewing Tutorial: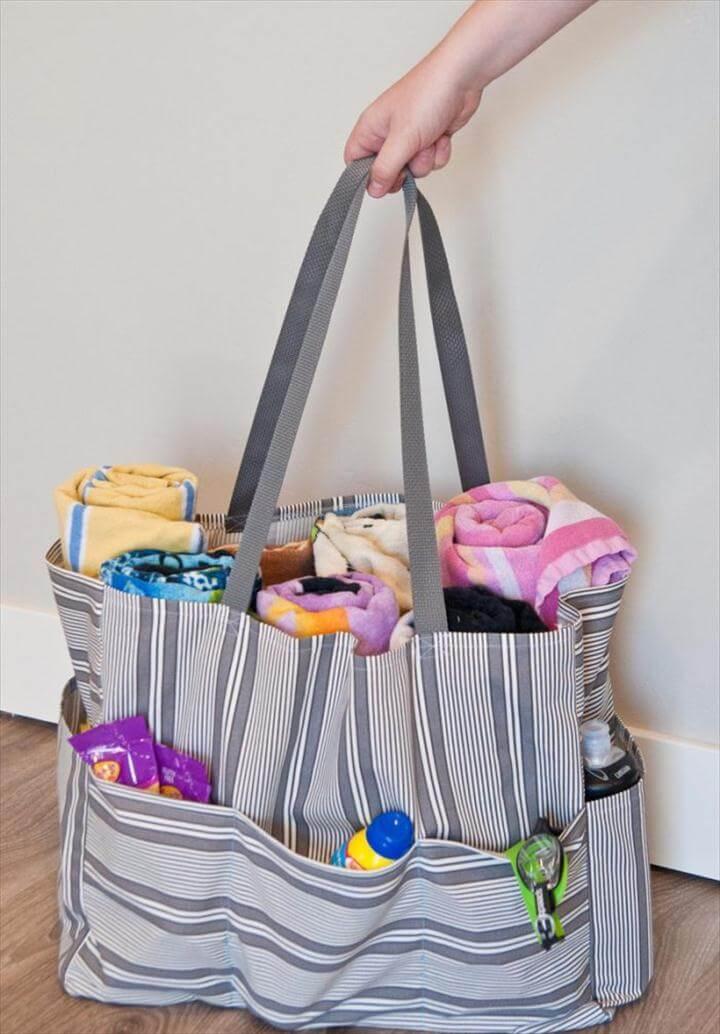 Image: polkadotchair
Gorgeous Service Projects Sunglasses Case: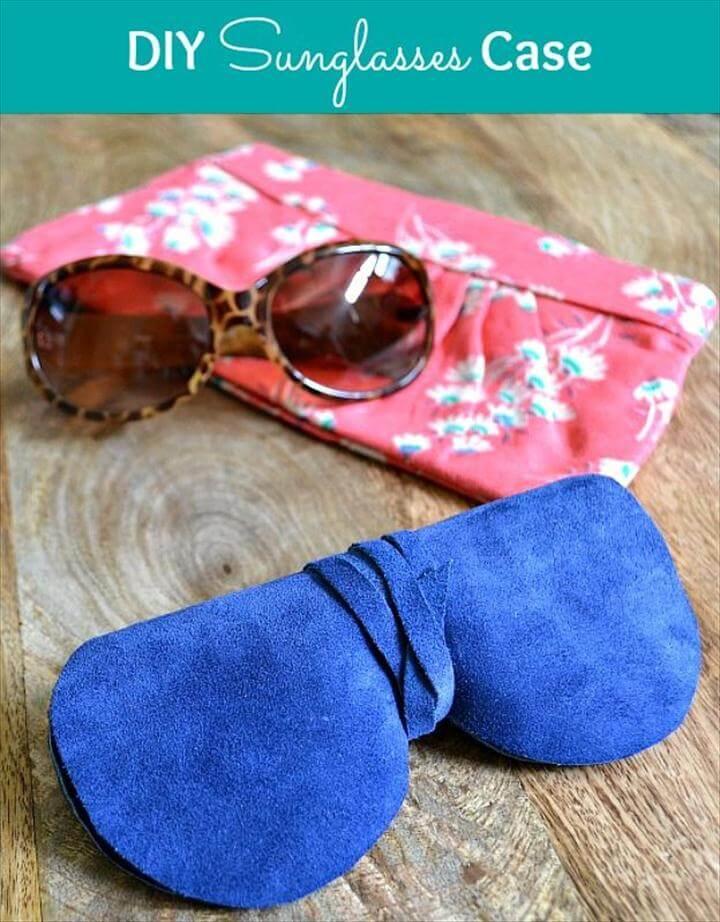 Image: hellolittlehome
Crocheted Flower Headwrap: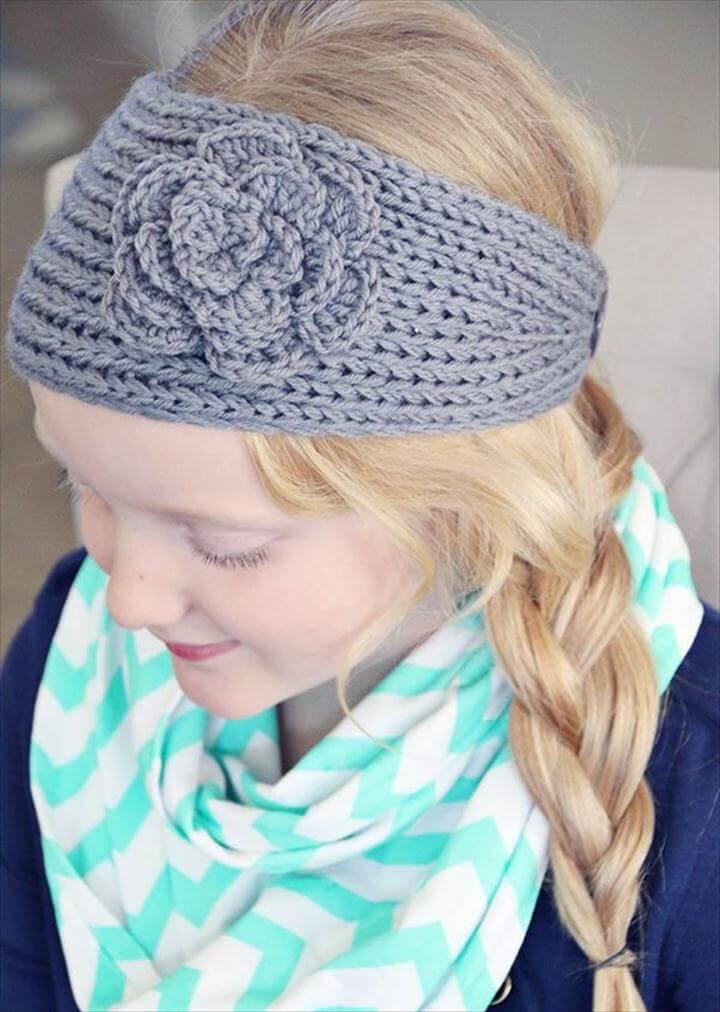 Image: thecraftingchicks
Hair Clips: DIY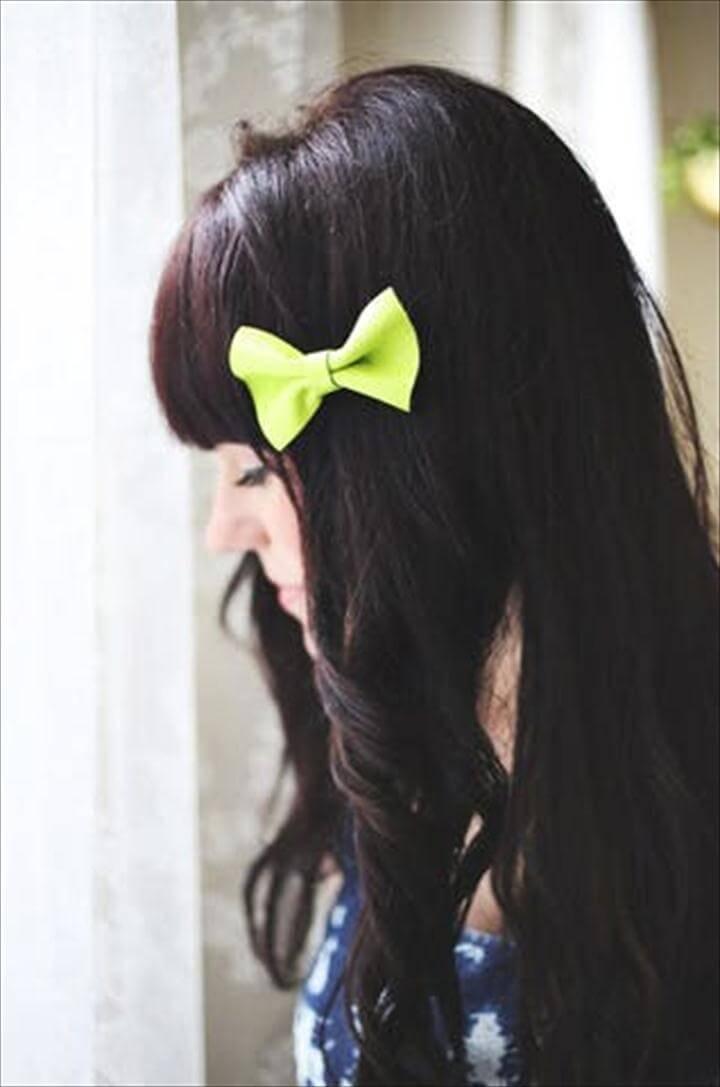 Image: abeautifulmess
Mystery-Braided Leather Cuff: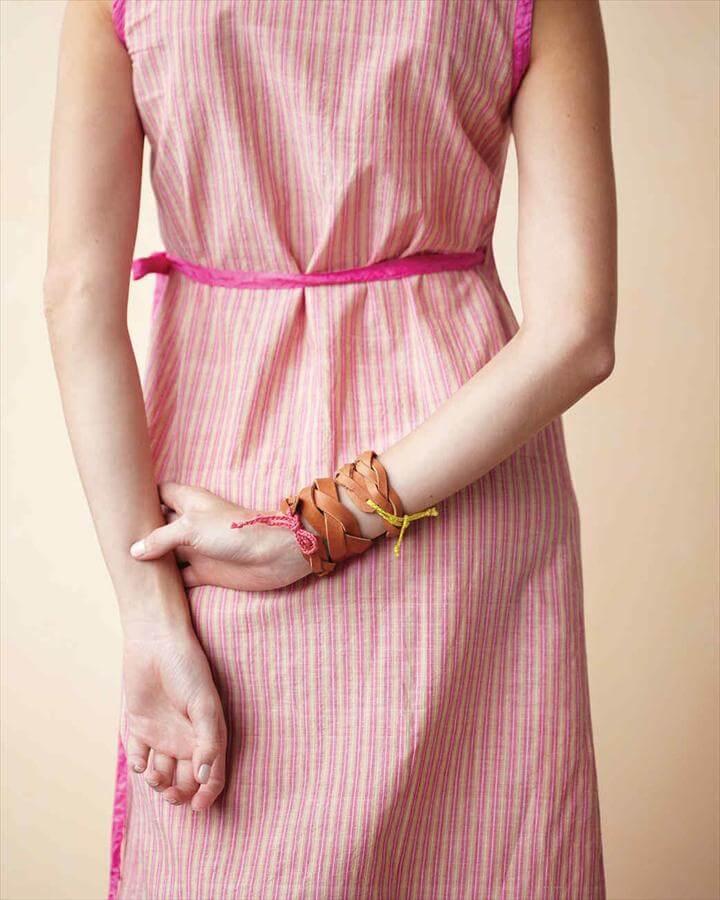 Image: marthastewart
Anthropologie Dip-Dyed Necklace: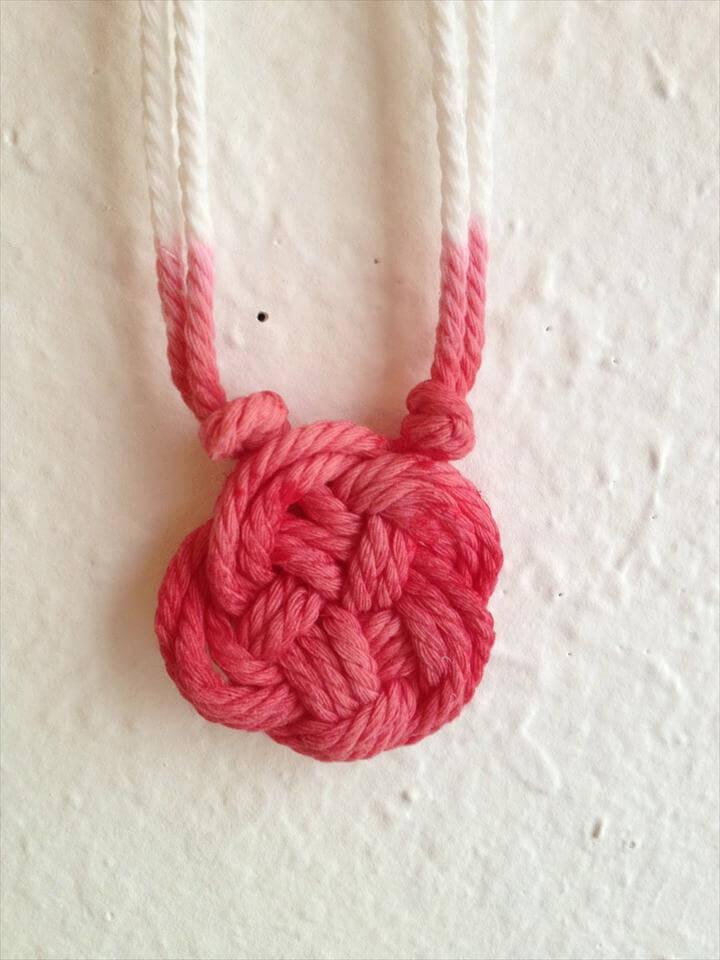 Image: encouragefashion
Friendship Bracelet Watch: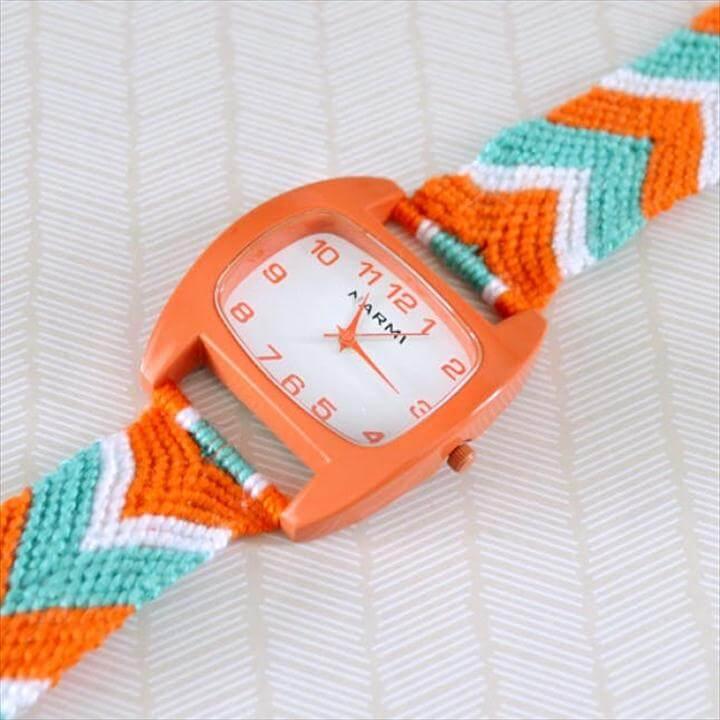 Image: dreamalittlebigger
Leather Heart T-Shirt: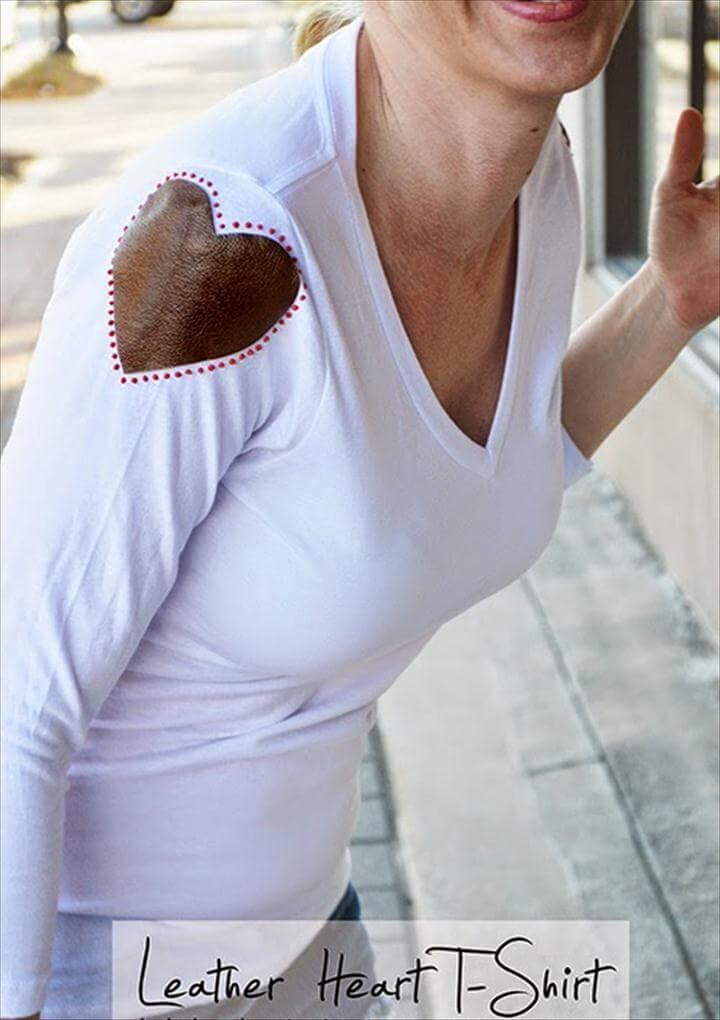 Image: ilovetocreateblog.blogspot
Galaxy Pendant Necklace: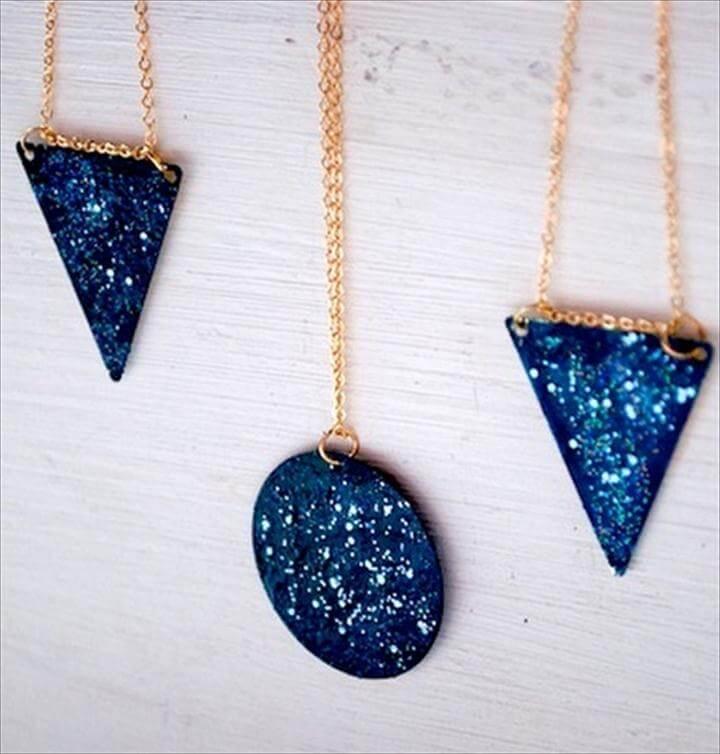 Image:
Stamped Leather Tie Clip: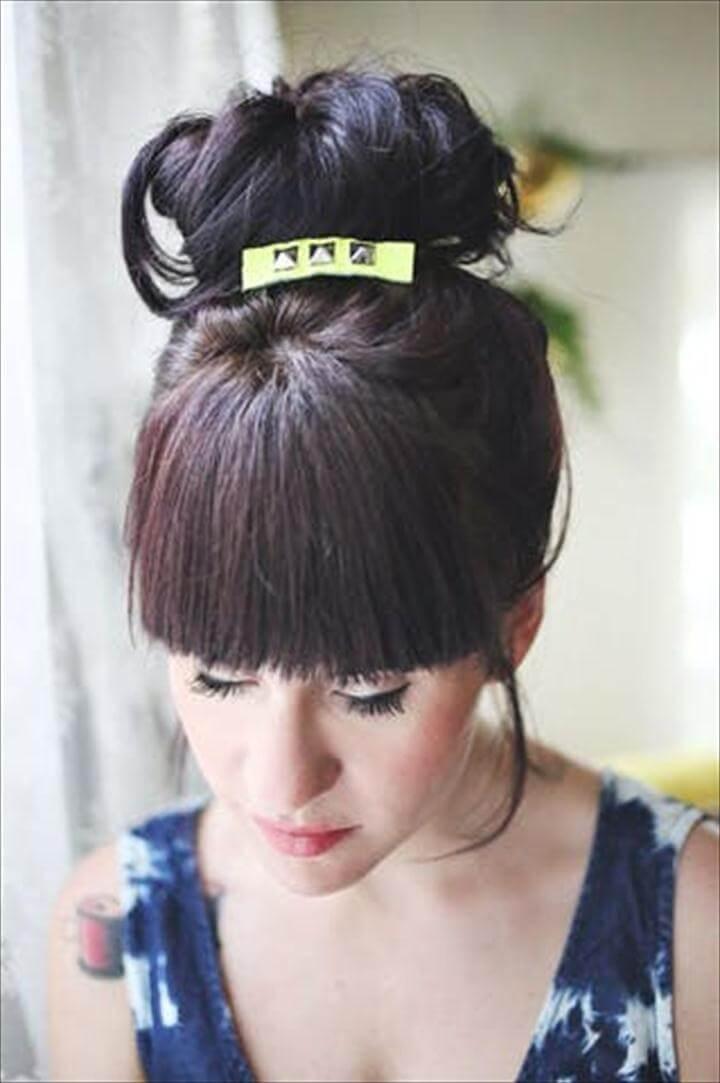 Image: abeautifulmess
DIY Sequin Pocket Jeans: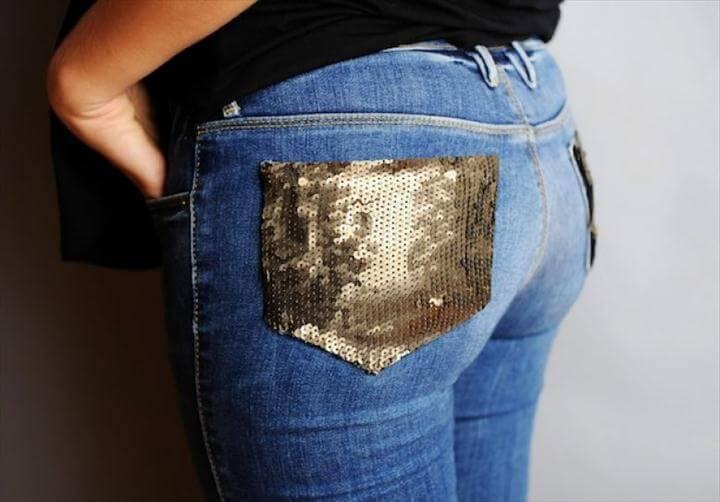 Image: apairandasparediy
Skirt Sewing Tutorial – Drape Skirt With Pockets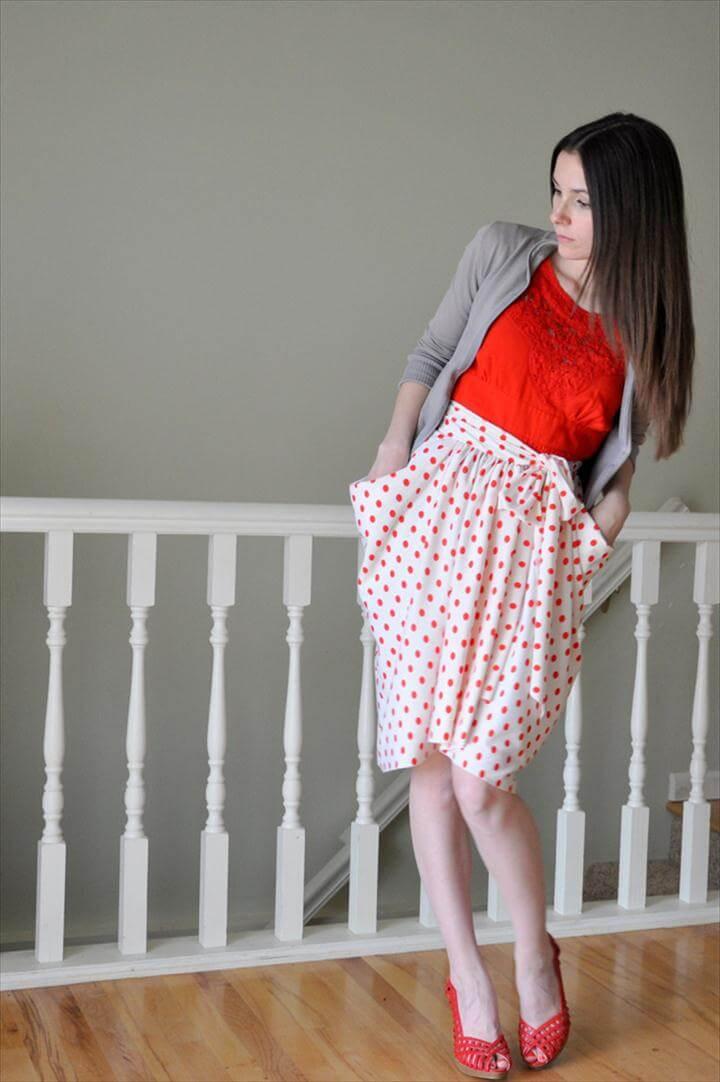 Image: cottonandcurls
Twisted Turban Headband DIY: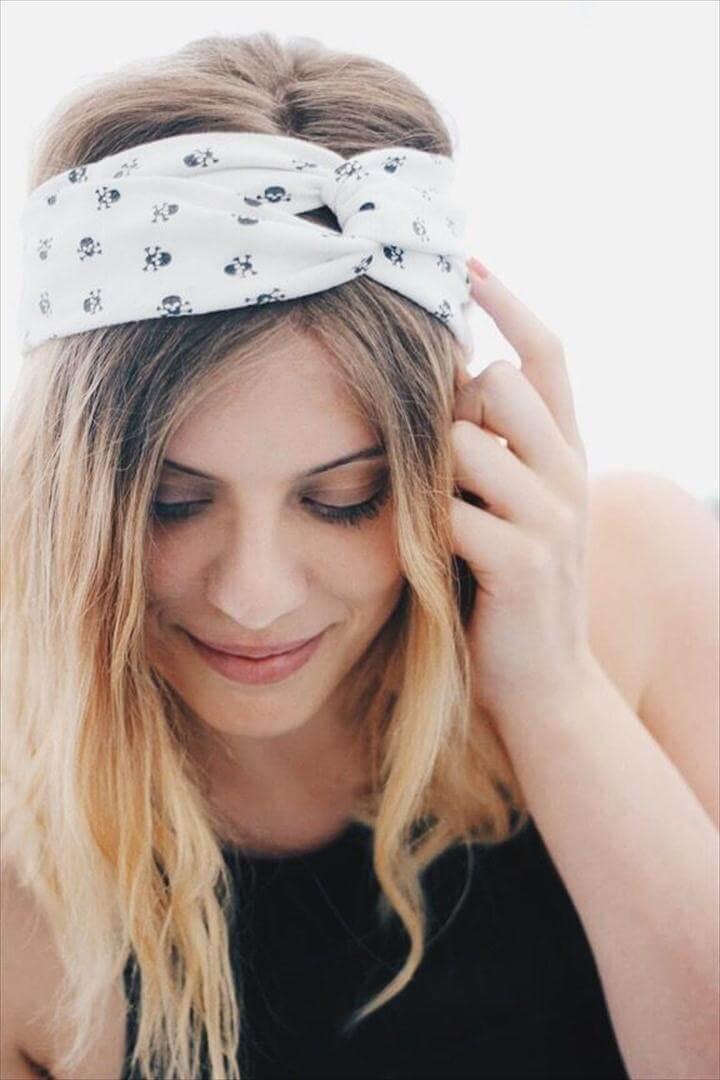 Image: wemustbedreamers
DIY Zipper Pouches: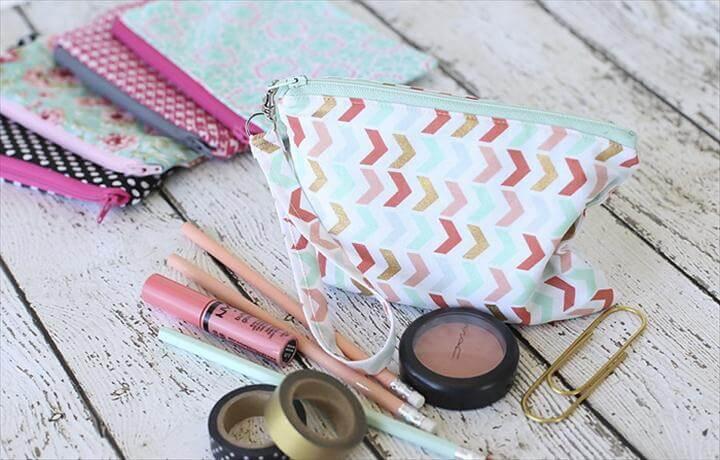 Image: lilluna
Embriodered Scarf: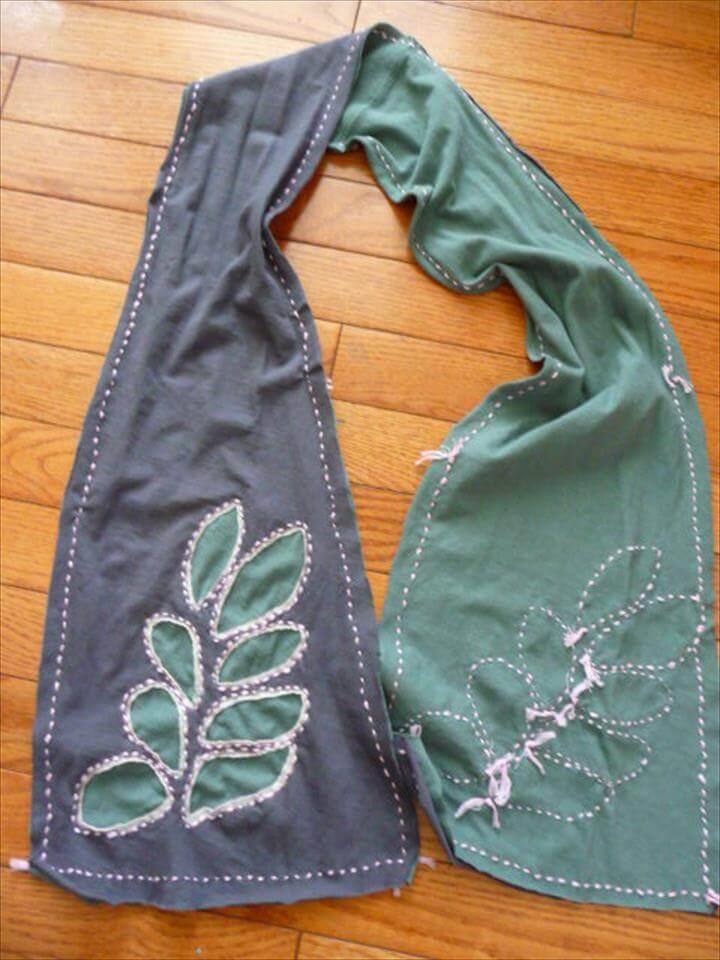 Image: joybeadworks.blogspot
DIY Wire Head Scarf Tutorial: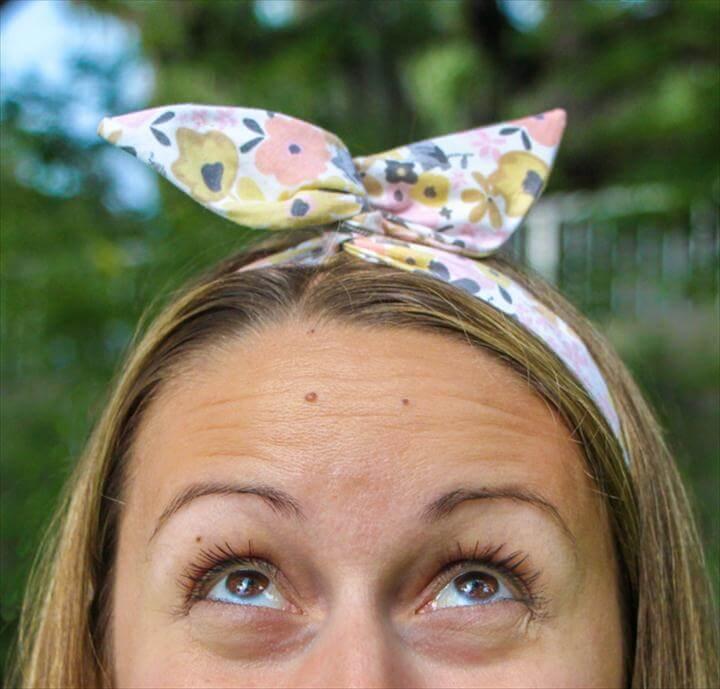 Image: thinkingcloset
Knotted Chevron Headband: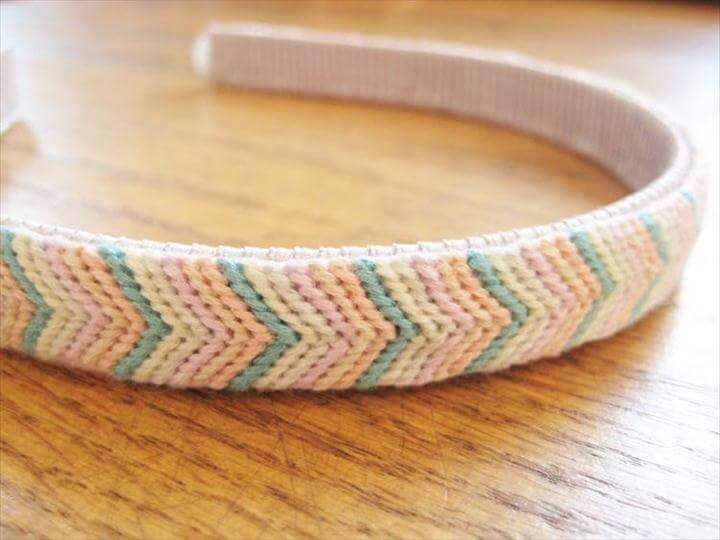 Image: youtube
DIY Lipstick & Lip Balm: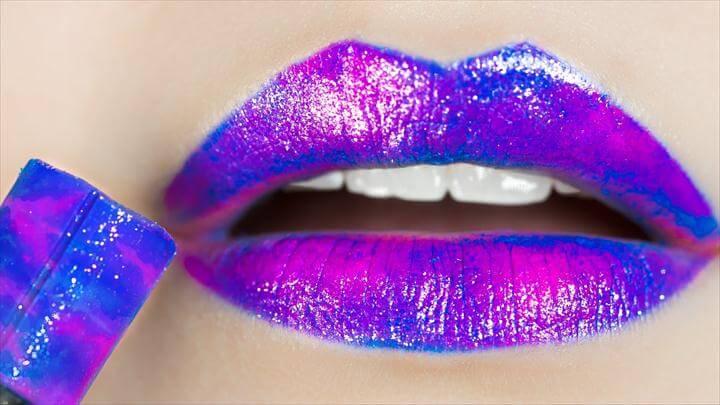 Image: youtube
Patriotic American Flag Kicks: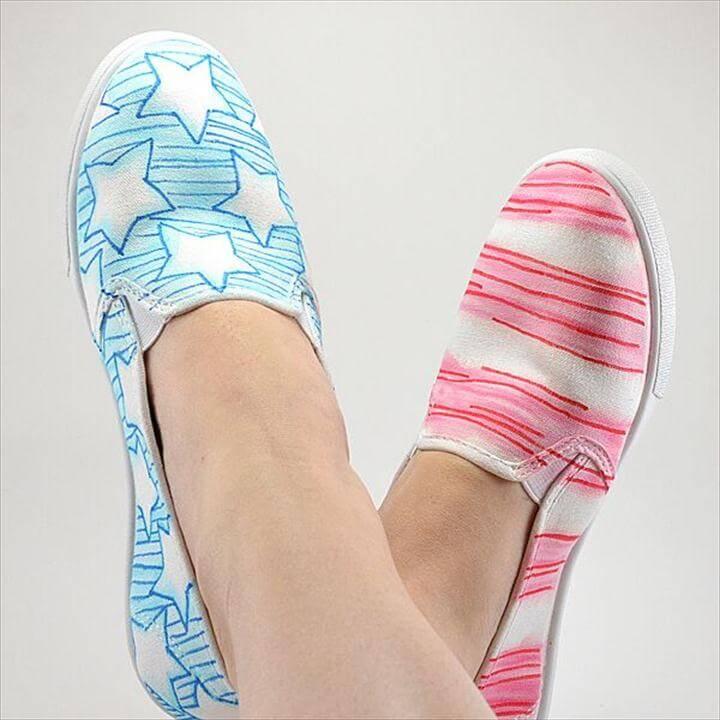 Image: youtube
Knitted Textured Cardigan: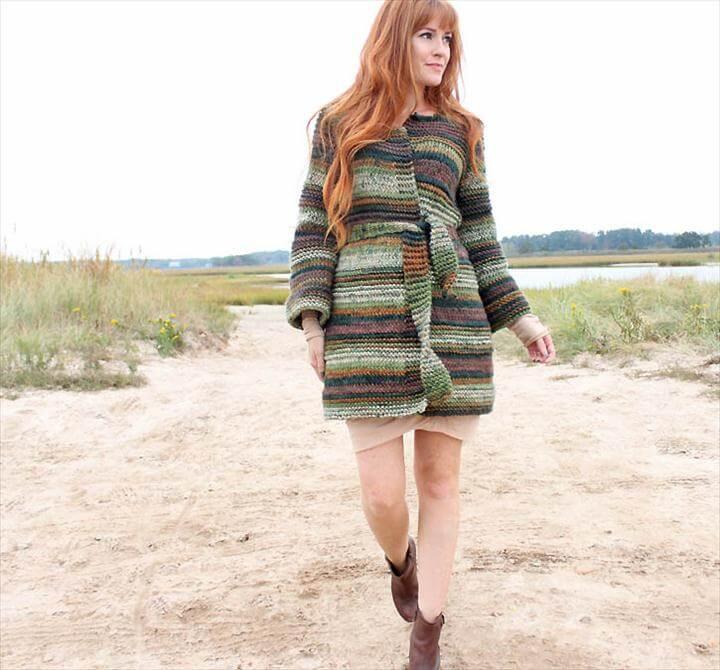 Image: youtube
Comic Book Shoes: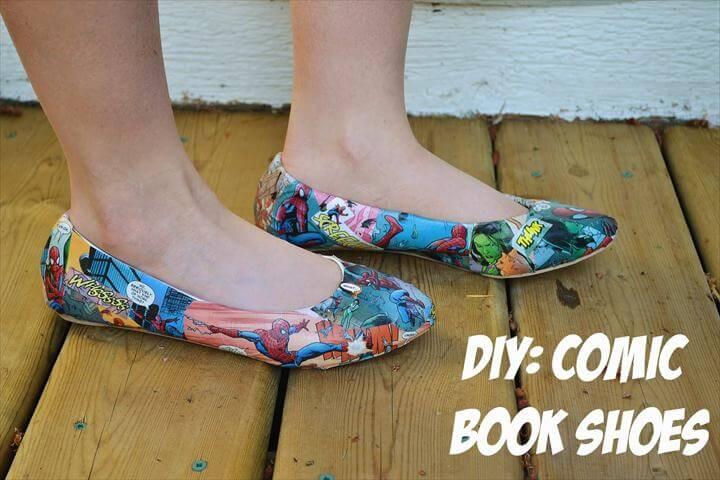 Image: psheart.blogspot
Bow Clutch: DIY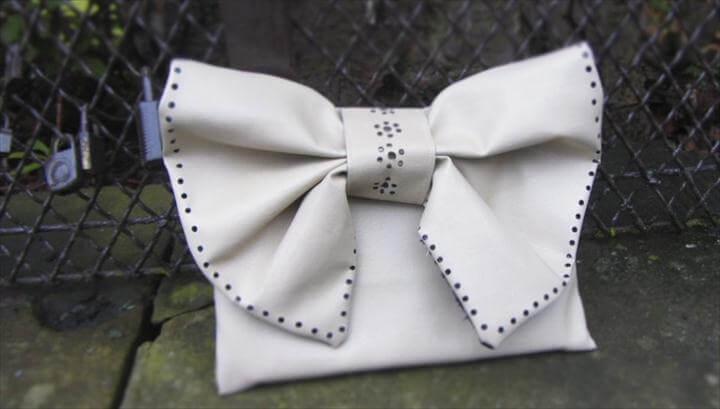 Image: cutoutandkeep.net