What you do with the tire of your bike or car when it is no more able to be on your vehicle wheels? Let me guess this like most of the people you also throw them in your store house or yard to rest under the layers of dust. What makes you to throw the tires uselessly? If you are considering them null and void after serving their primary function then you need to change your perception immediately as they are doing applauded work in the world of recycling and crafts. You can use them in different object attires all around your house making crafting pieces, decor items and some of the practical stuff out of them.
Here we have rounded up all the possible fun ideas and projects to do with the resilient rubber tires so that you can make the most out of them. So here is that wonderful collection named as top 28 Old tires into something new ideas. The ideas cover the internal and external portion of the house equally making a range of incredible fun additions like soft seating chairs, wood storage, planters, snowman, coffee table, loud speaker, tire chandleries etc. a dog bowl stand for the pet and a climbing games for the kids are some more fun ways to repurpose these old big tires. They are damn easy to cut and paint so hurry to stun up any of your home section with these amazing and creative tire ideas.
Spill Proof Dog Bowl From Tire: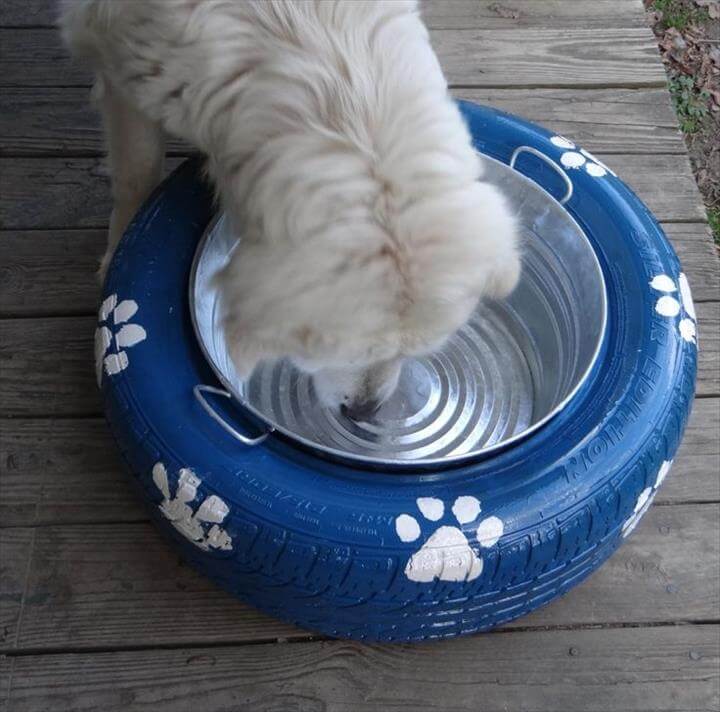 Image: ruralmom
Recycled Automotive Tires Things

: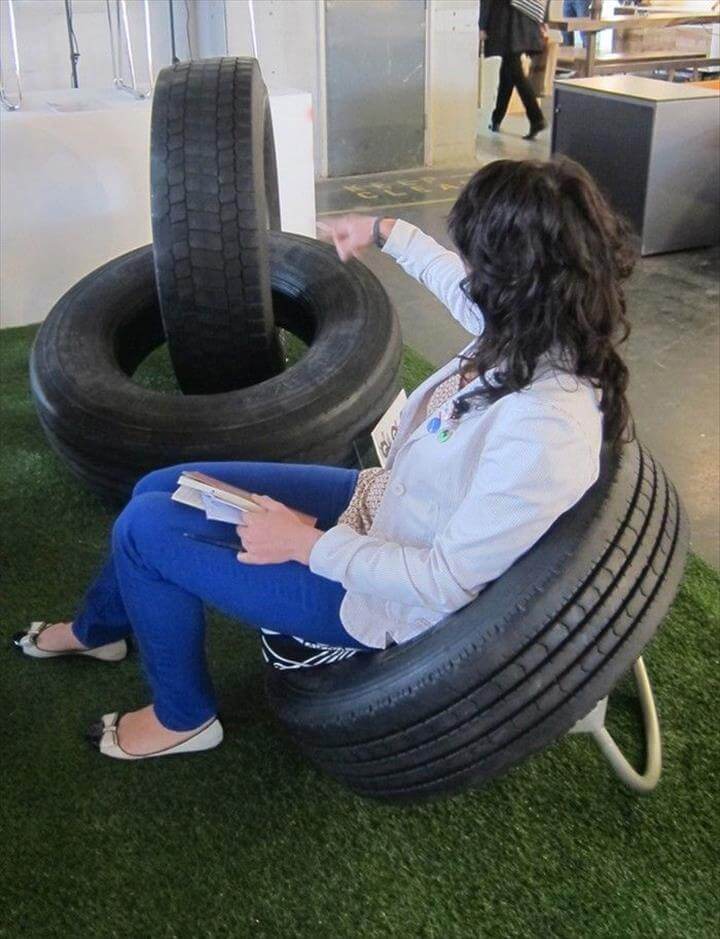 Image: favim
Recycled Tire Traps

For Killing: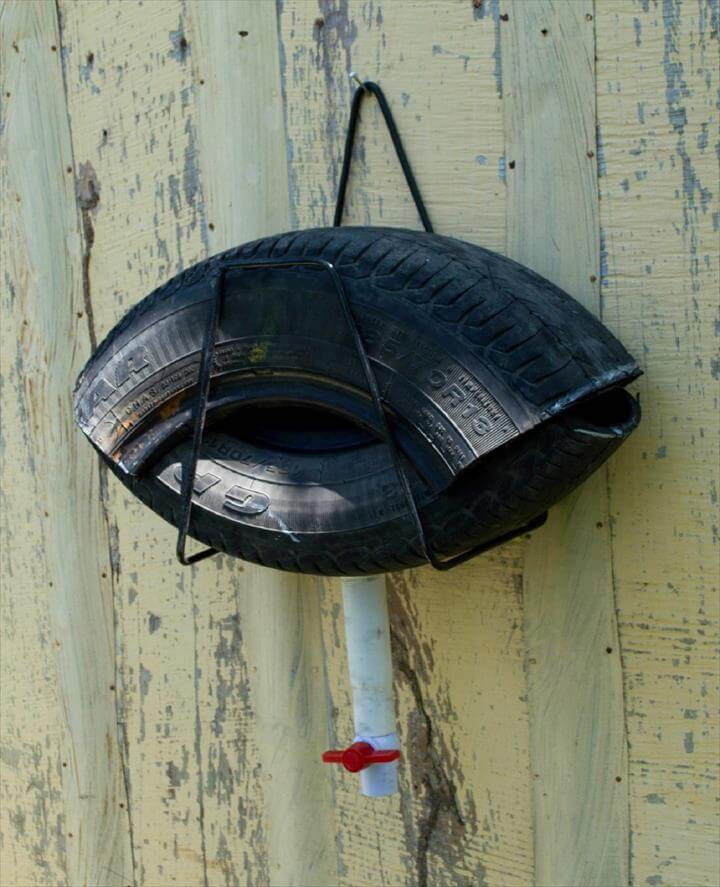 Image: vice
Old Tire Bucket For Wood Storage: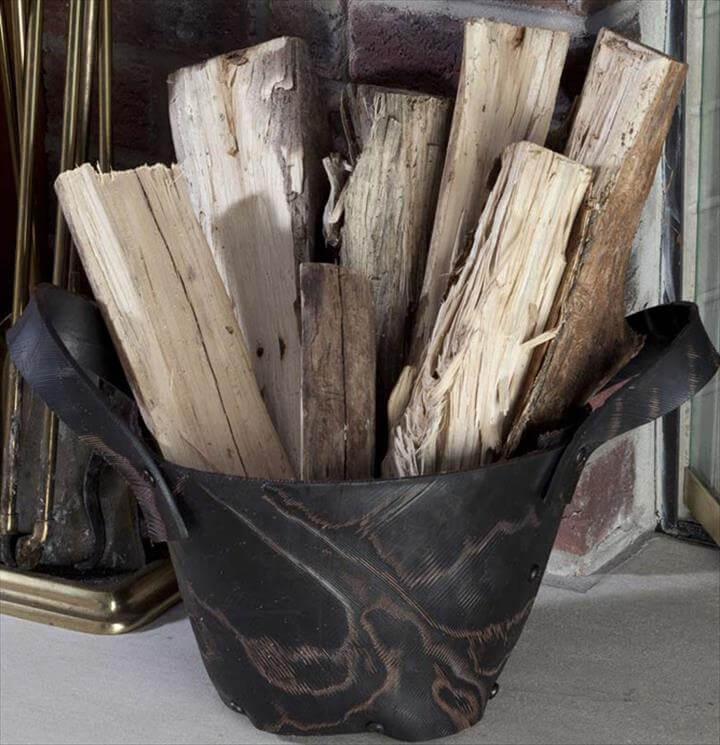 Image: architectureartdesigns
Upcycled Tire Animals: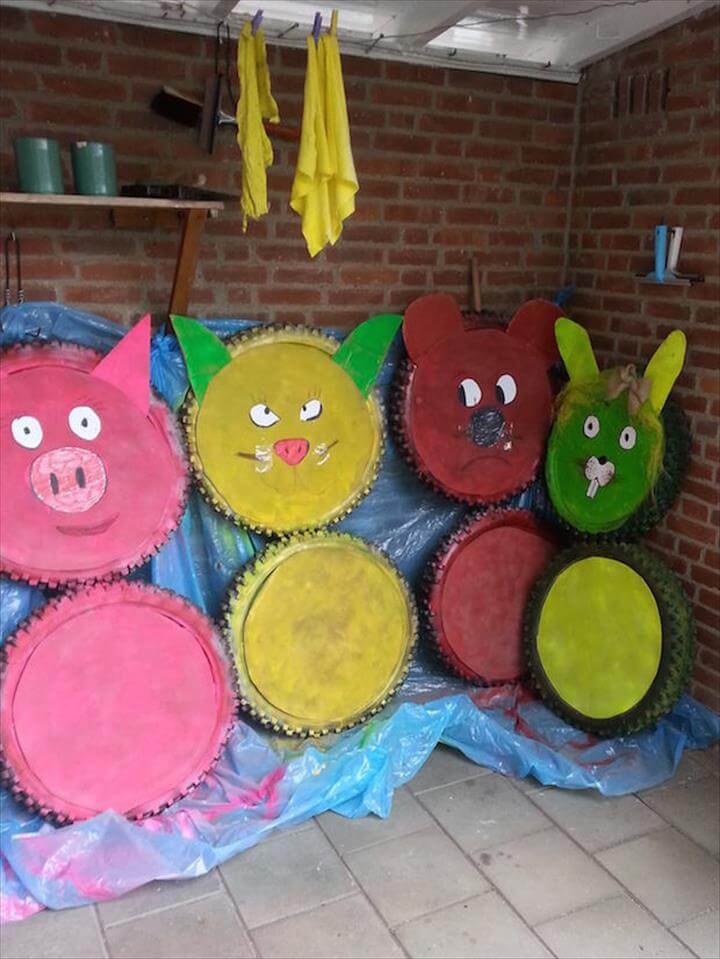 Image: upcycled-wonders
Tire Climbing

: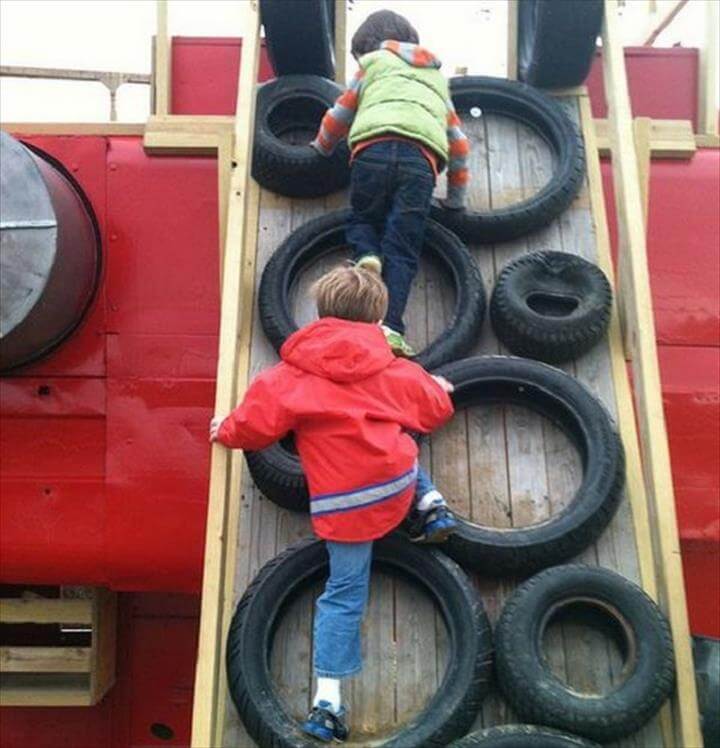 Image: survivopedia
Painted Tire Stool: DIY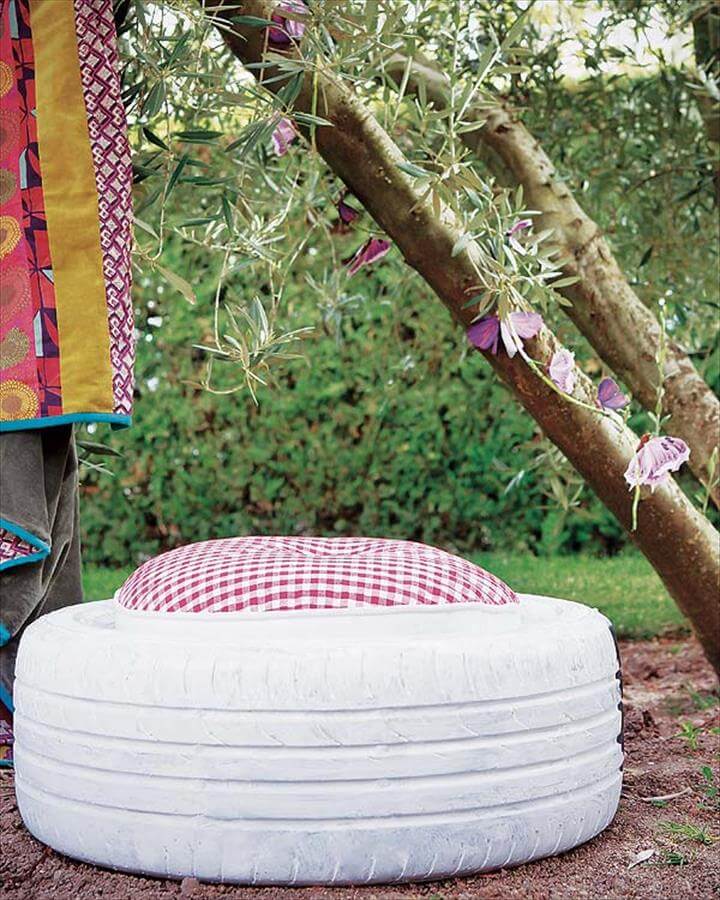 Image: architectureartdesigns
Old Tire Chair: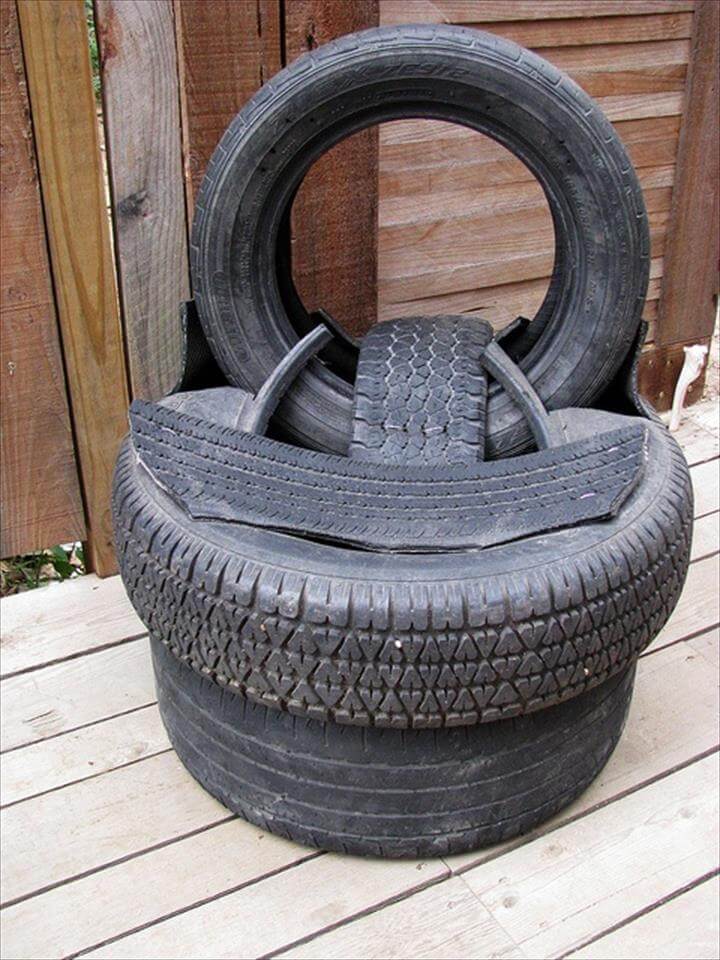 Image: phoenixcommotion
DIY Tire Coffee Table

: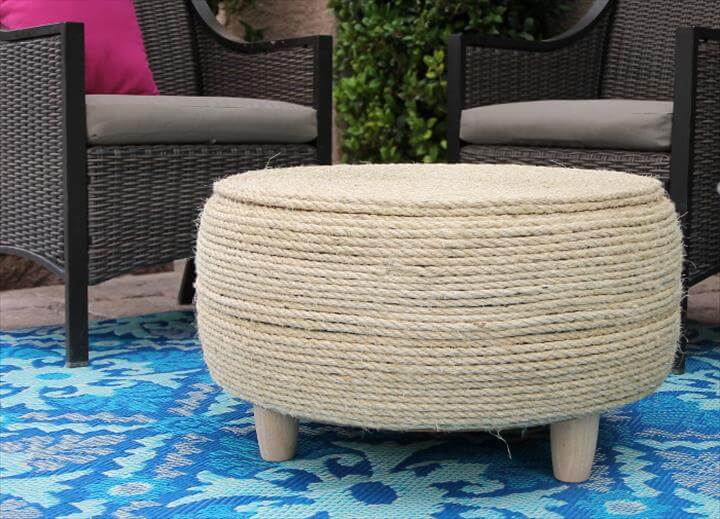 Image: persialou
Ladybug Tire Swing

: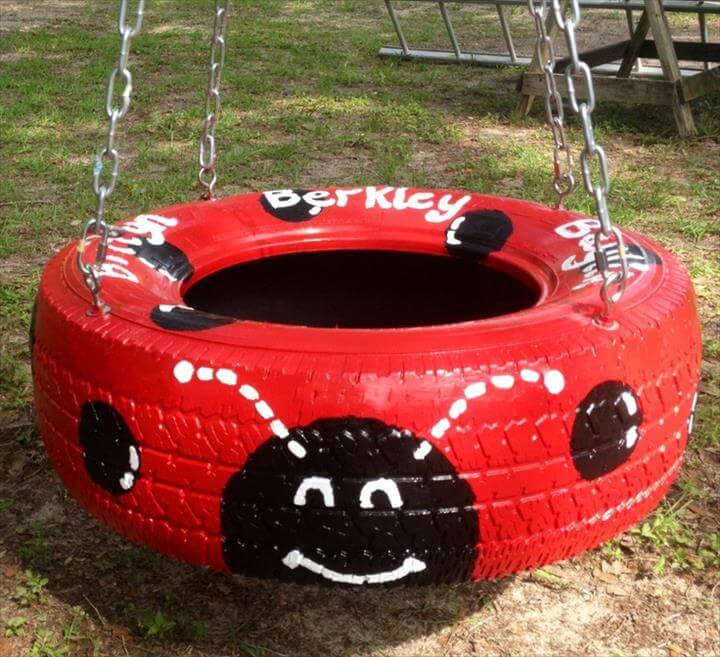 Image: womandot
Recycled Tyre Planter Pots

: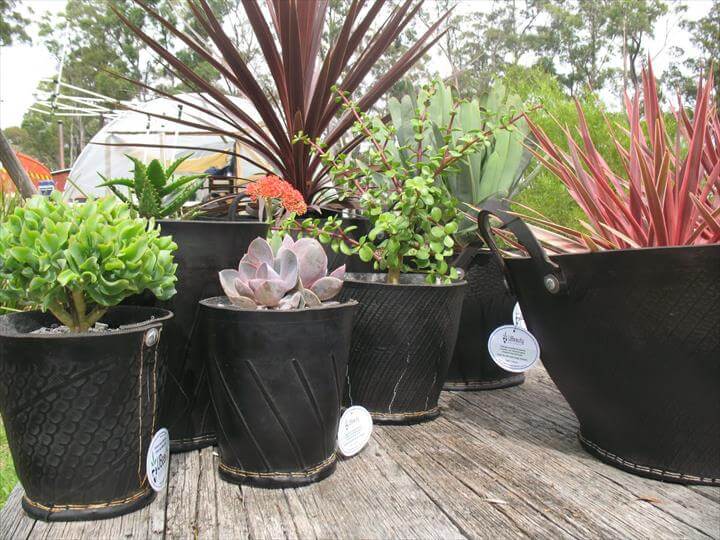 Image: ubeautypotsandplants.blogspot
Recycled Tire Furniture: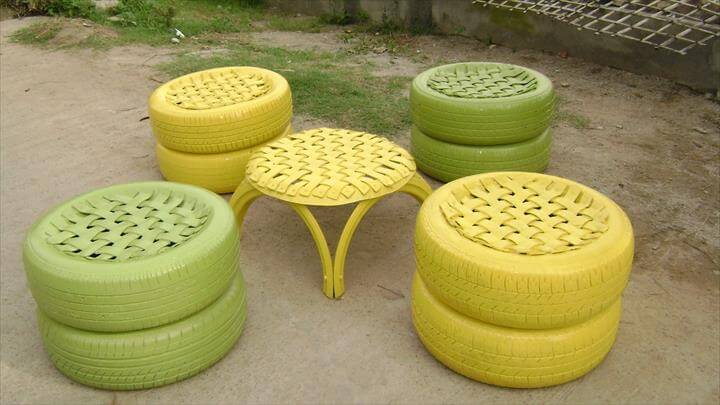 Image: youtube
Recycle Tire Cup Pot

: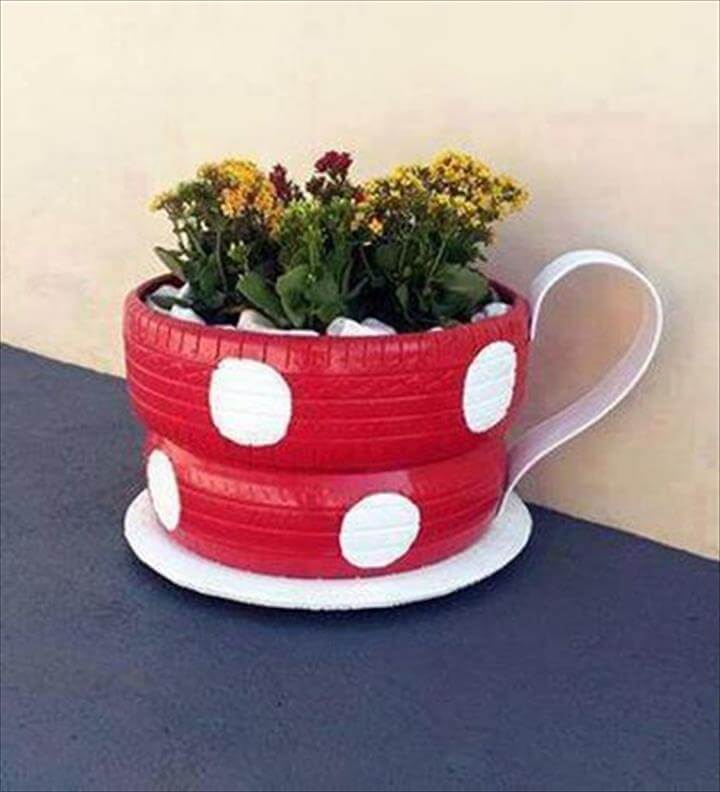 Image: theartinlife
Old Tire Garden Decor: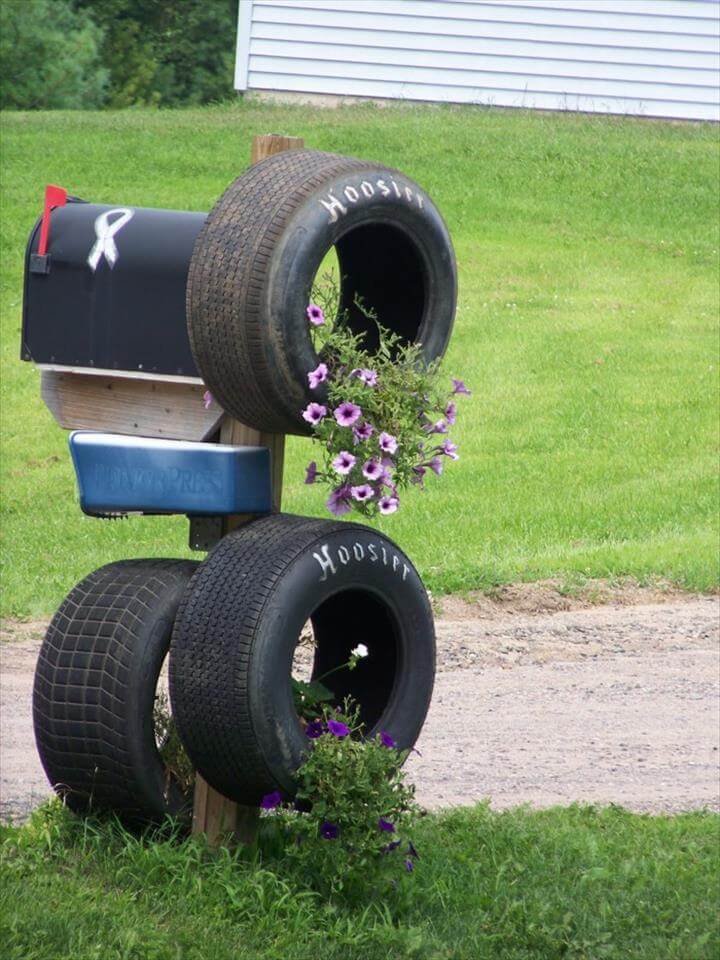 Image: freshdesignpedia
Tire Subwoofer

:

Loudspeakers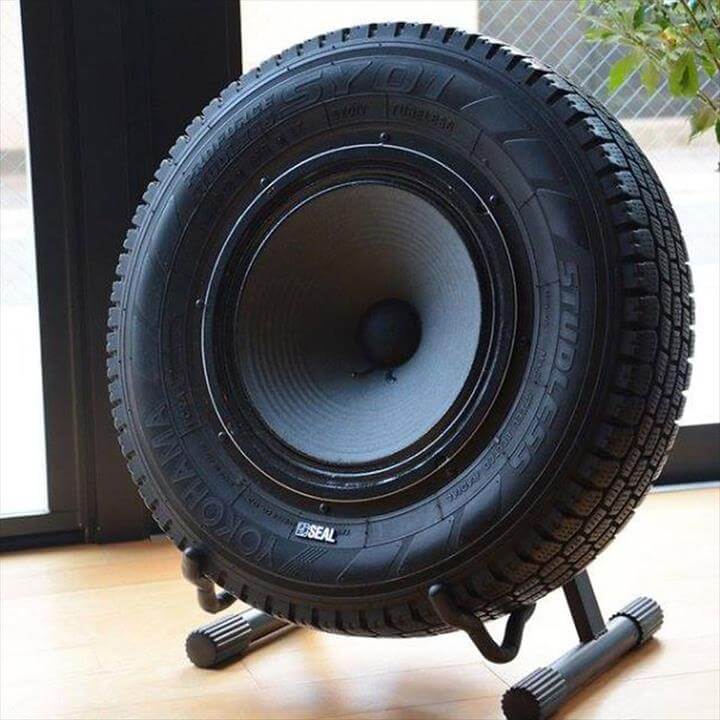 Image: designrulz
Snowman From Recycled Tires.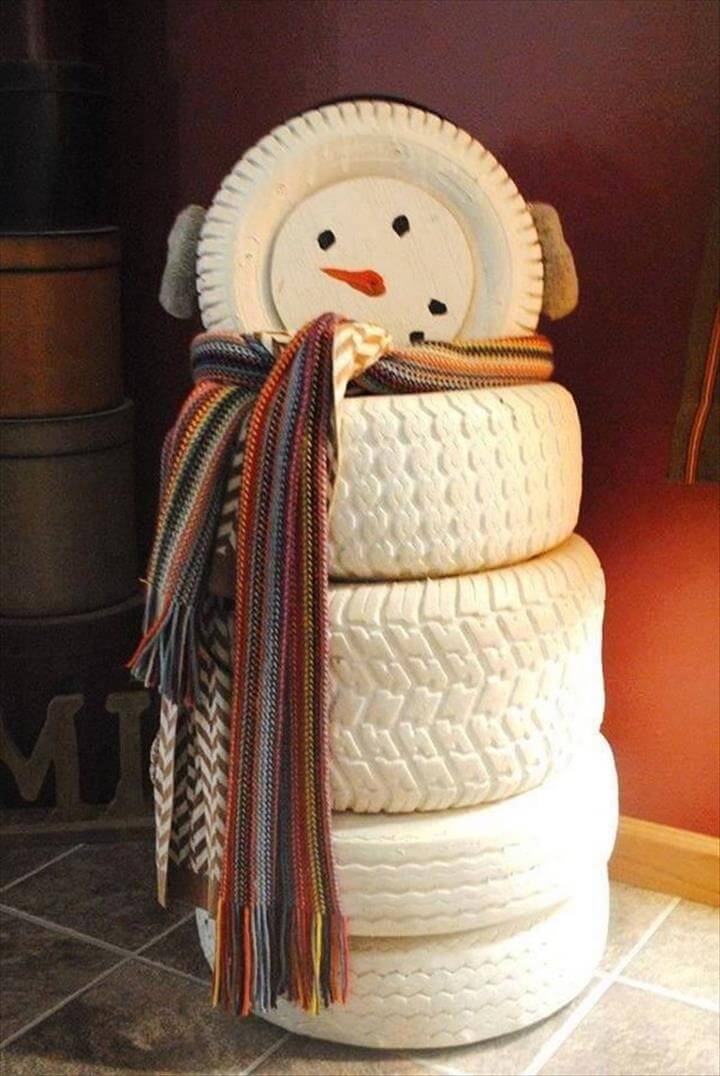 Image: ideastand
Bike Stand From Old Tires: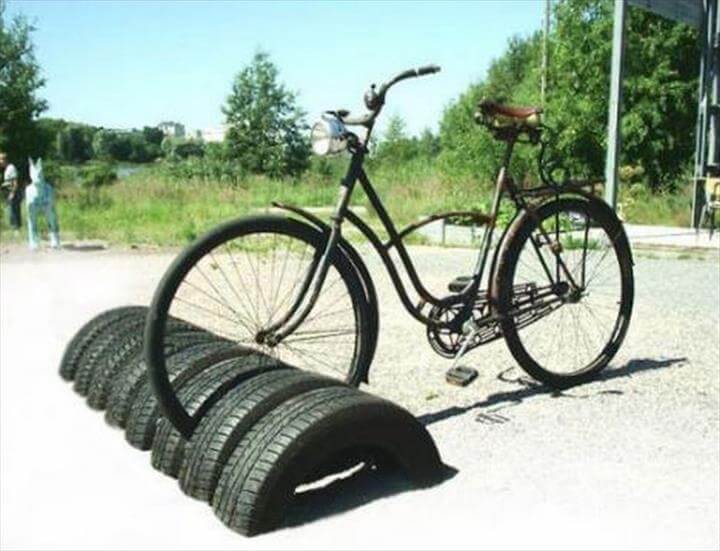 Image: theownerbuildernetwork.co
Handmade Tire Planter: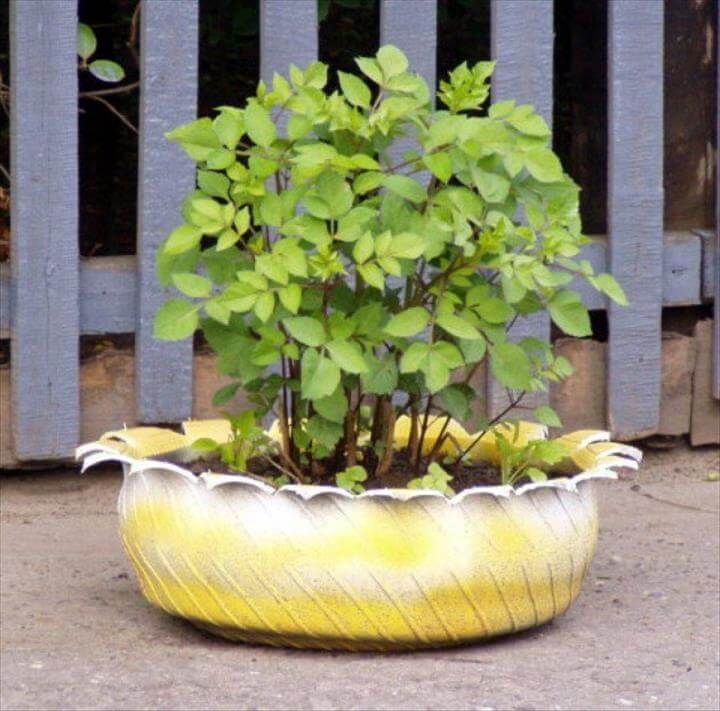 Image: architectureartdesigns
DIY Tires Fountains: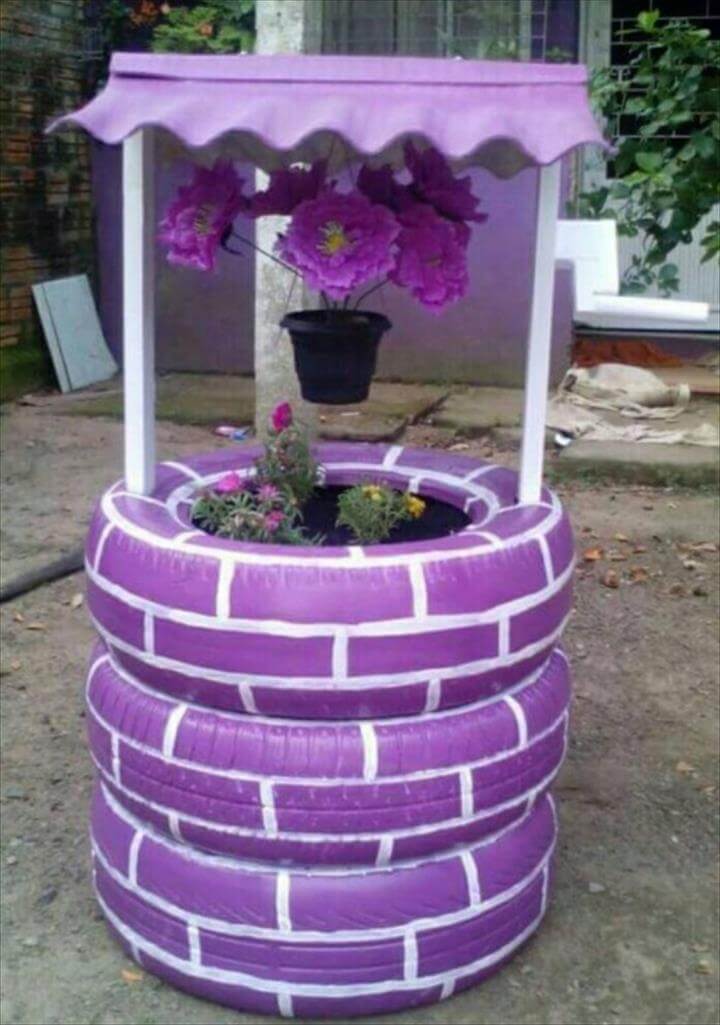 Image: goodshomedesign
Tire Home Decor: Window Decor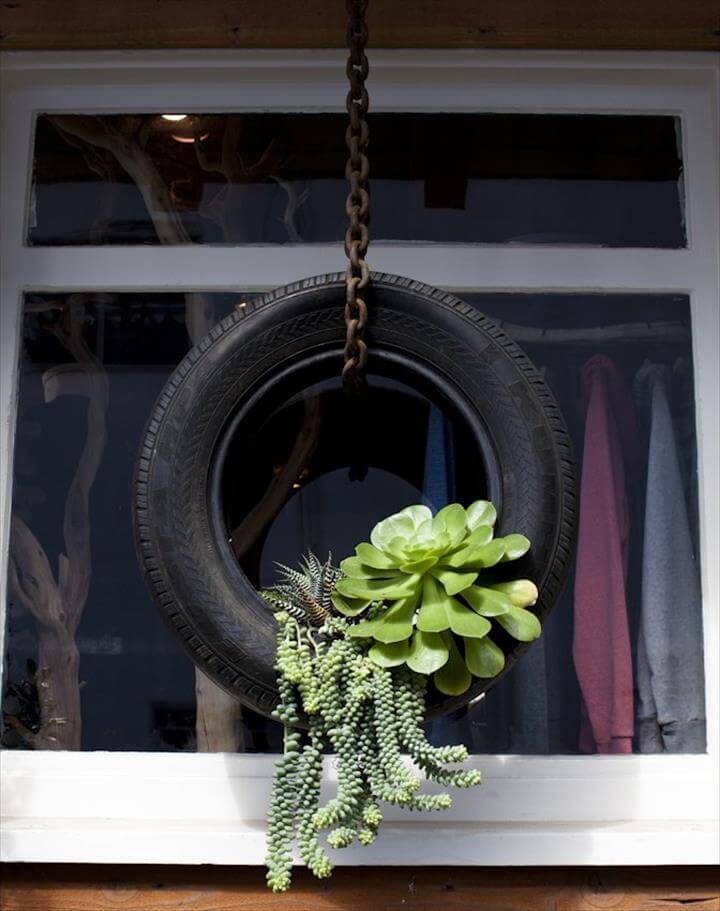 Image: dishfunctionaldesigns.blogspot
Upcycled Tire Panda: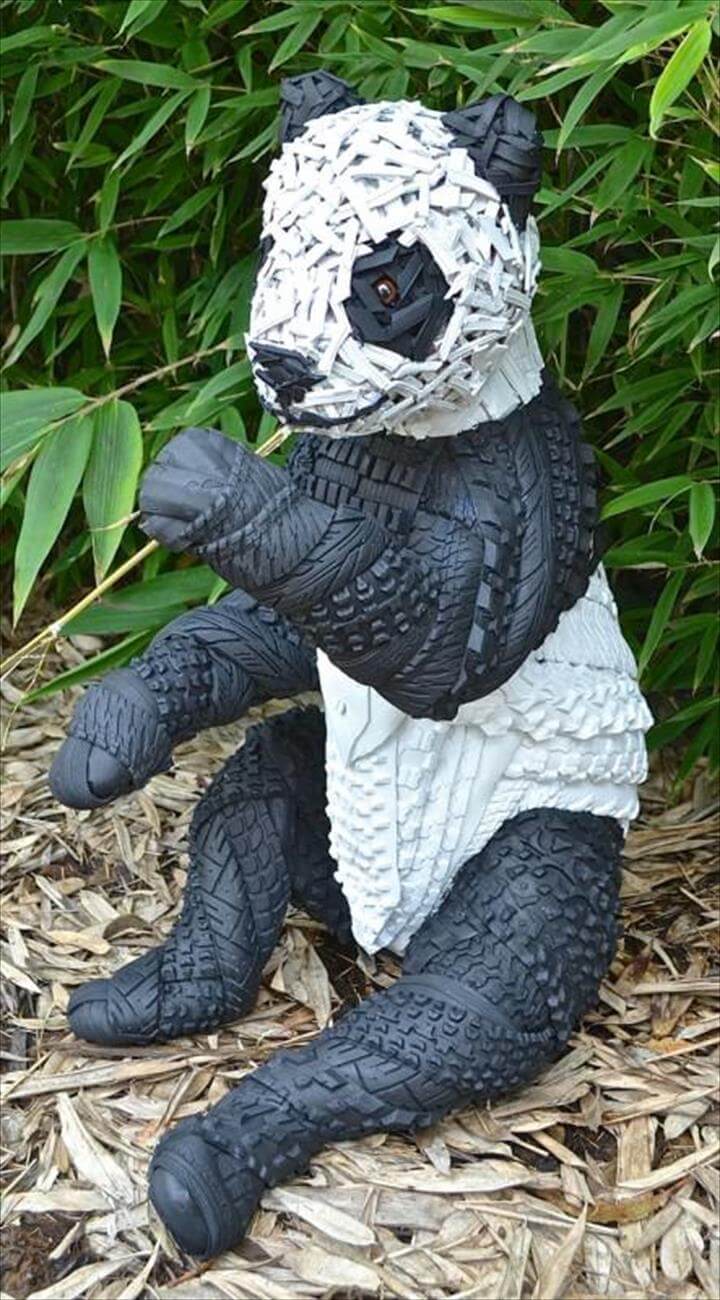 Image: recyclart.org
Reuse Tire Gardening: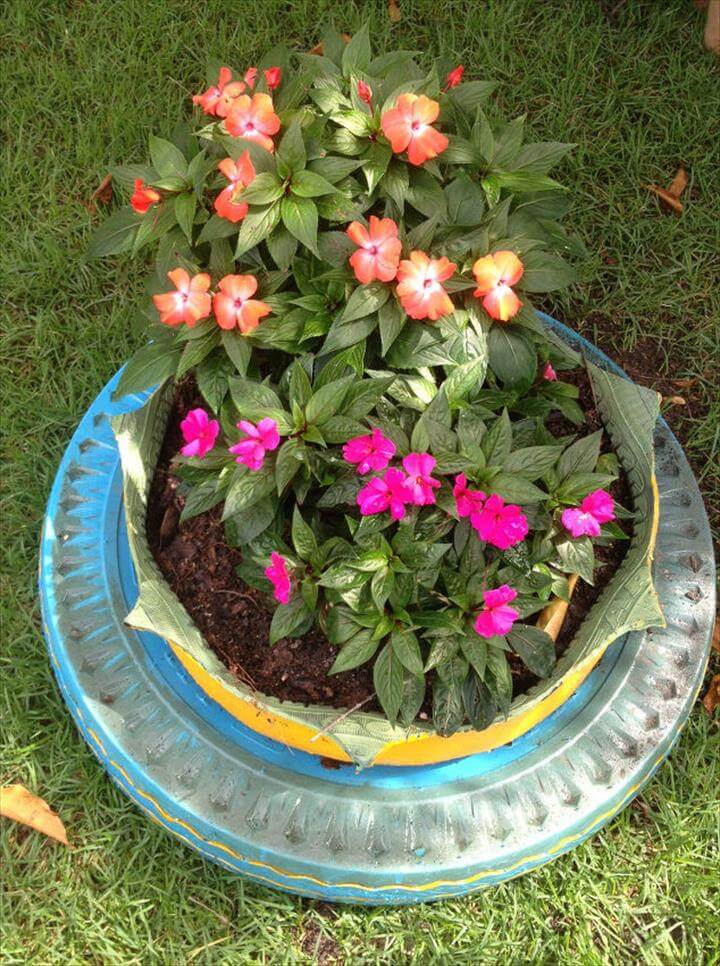 Image: hometalk
Tire Garden Plant: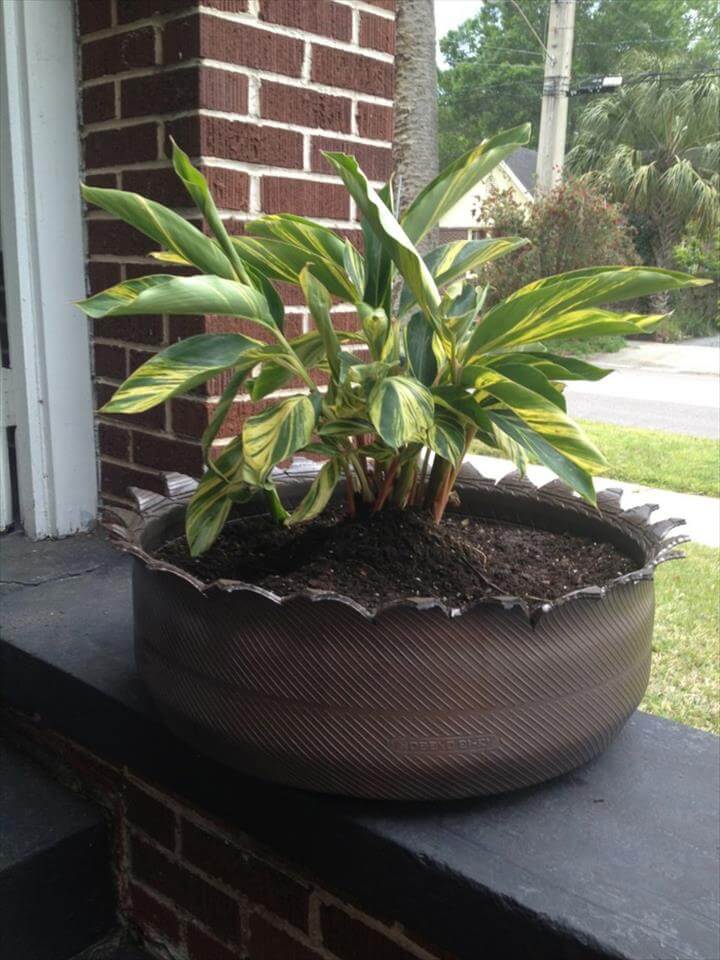 Image: freshdesignpedia
Colorful Tyre Furniture

: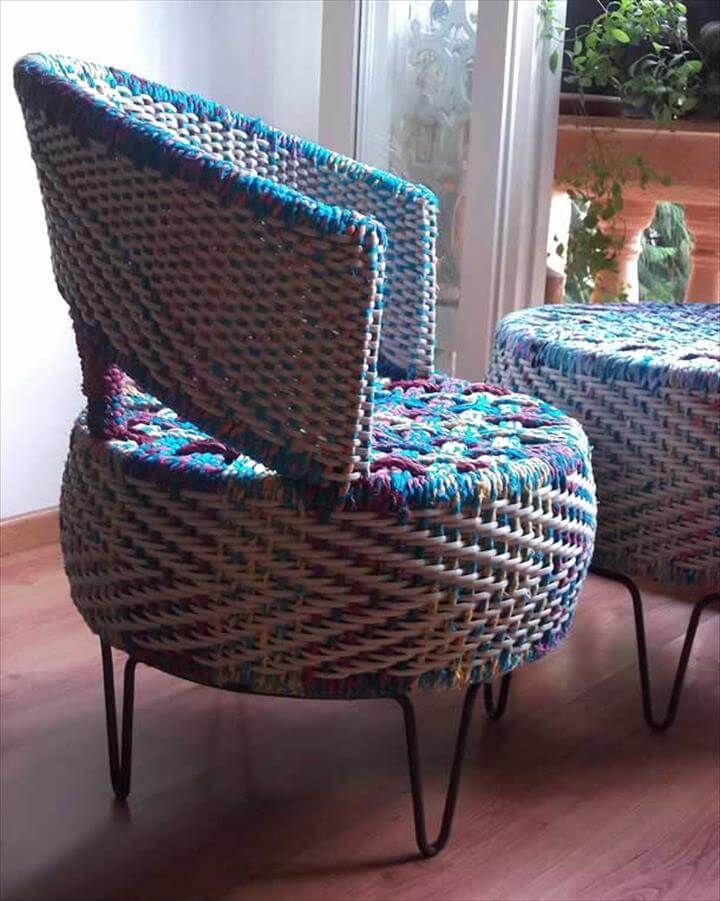 Image: upcycledzine
Charming Tire Flower Pot: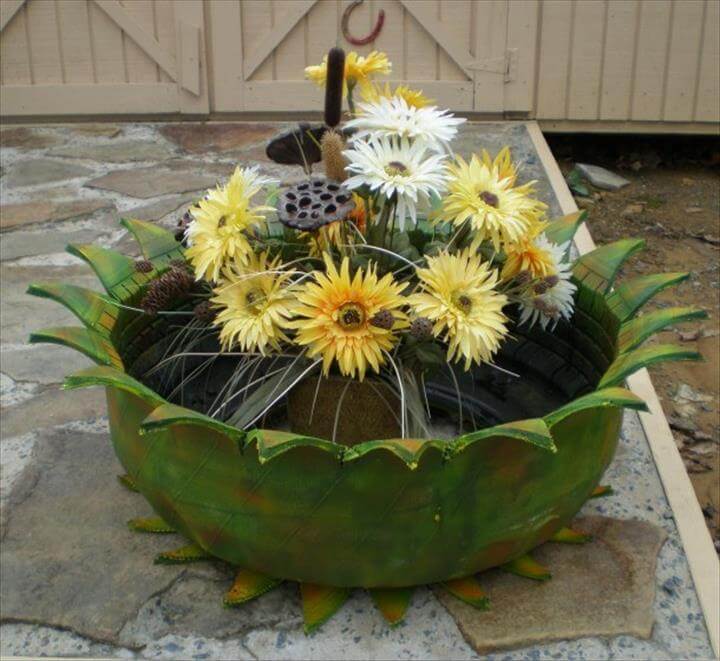 Image: architectureartdesigns
Tires Into Hanging Chandelier Pendant Lights

: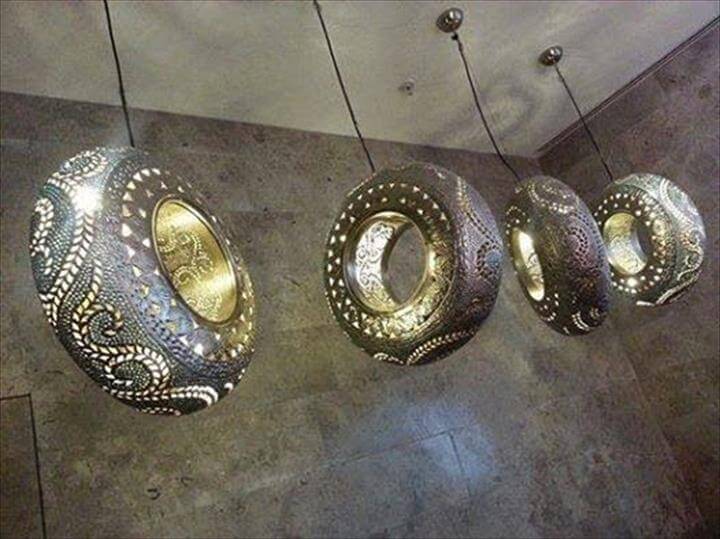 Image: notagram
Tire Garden Bench: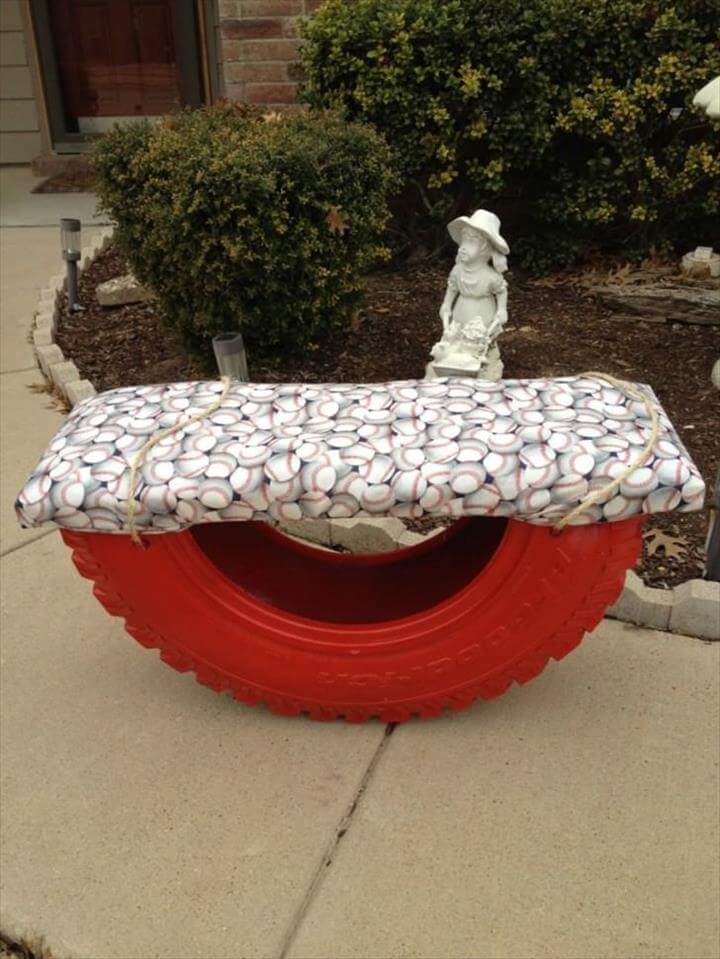 Image: 1001gardens.org
Recycled Tires Table

: Colorful Table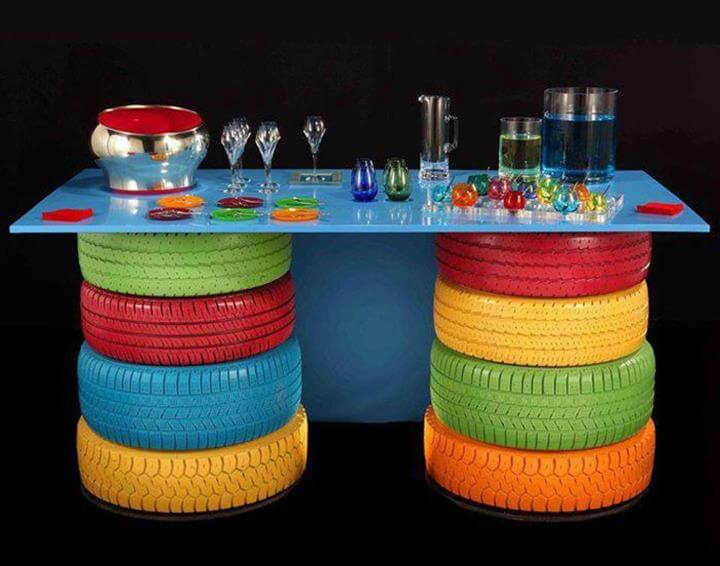 Image: recycled-things