Handmade things have always been fun whether you made them or you are buying them. handmade items always carry some especial kinds of emotions and feelings attached to them.
It obviously requires extra efforts to create some handmade stuff but it definitely makes you feel super proud of yourself. Here you will find some great ideas of making 12 DIY Easy Ideas | Handmade Clutches and Handbags with some of the easiest and quickest techniques. The first project that you see here is a fold over clutch done with your favorite kind of fabric and stitching is a bit tricky in this one because its different from the standard clutch style. For his project you need to have a few pieces of seersucker fabric, interfacing, fabric lining, thread, zipper and glue. Next we have another clutch idea but this time with a twist of sequins in it and see how elegant it looks. You can also make some envelope style clutches also with cute and adorable patterns like here you can see in many of the projects. Then we have some leather masterpieces as you can see.
One of the very simplest of the clutch idea that we have here is this bow clutch idea that looks absolutely formal and classy for your evening functions. We also have fringe styled clutch ideas for you that you can easily make with juts a simple technique. You juts have to grab some of the basic supplies that are common for all of the projects discussed here and some basic supplies also such as sewing materials and glue sticks. The choice of fabric depends upon each project individually. For some of the projects you will need some thick cotton fine fabric while for the rest of them you need to have some sleek and stylish patterned fabric. Leather is always a choice for the leather lovers. You can use mix kind of leather also as well as pure leather.
Share these amazing ideas with others too so that they can also explore their own creativity. All the projects have tutorials available with them so that you do not miss any of the steps of any of the project.
DIY Seersucker & Leather Fold-Over Clutch: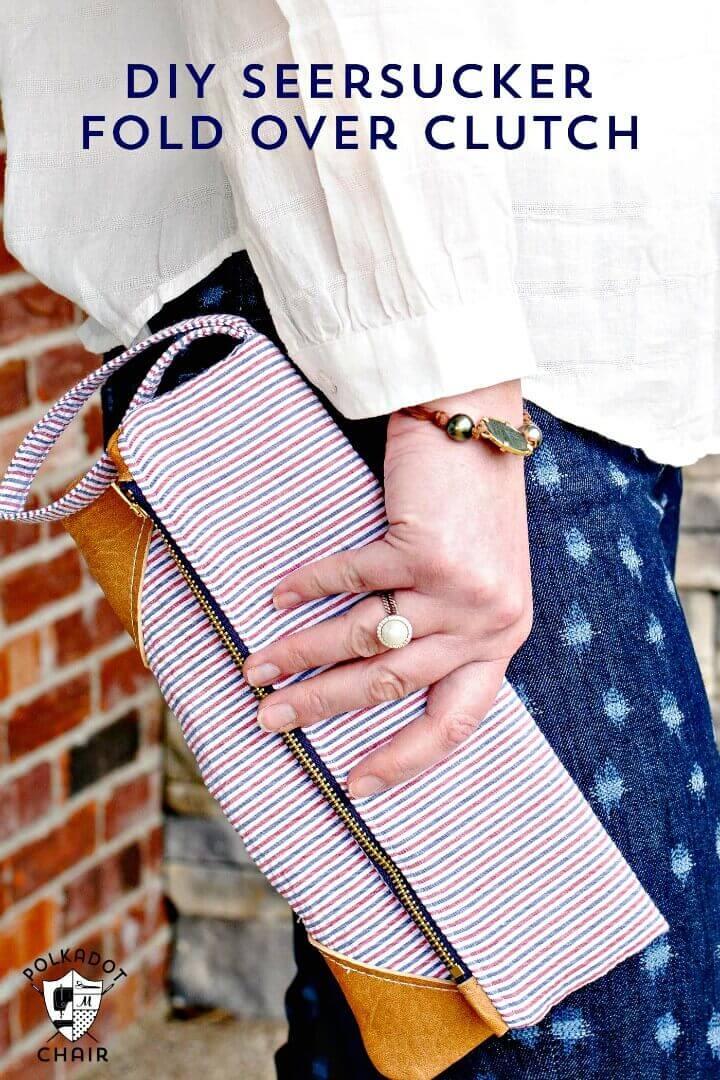 Tutorial: polkadotchair
Sequin Zipper Clutch: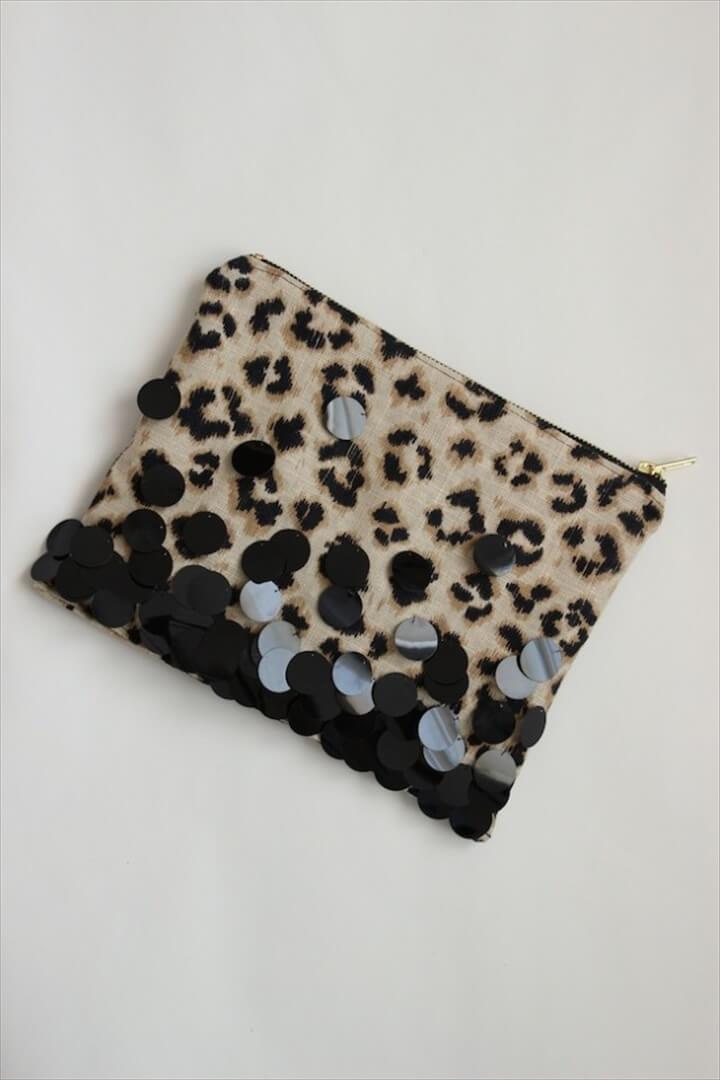 Tutorial: seekatesew
Envelope Style Clutch Handbag: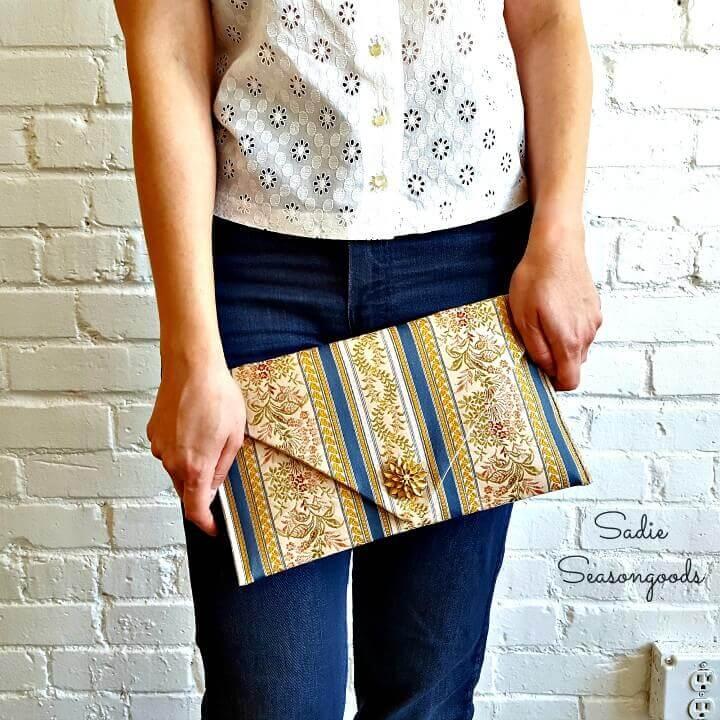 Tutorial: sadieseasongoods
Neon Stud Clutch: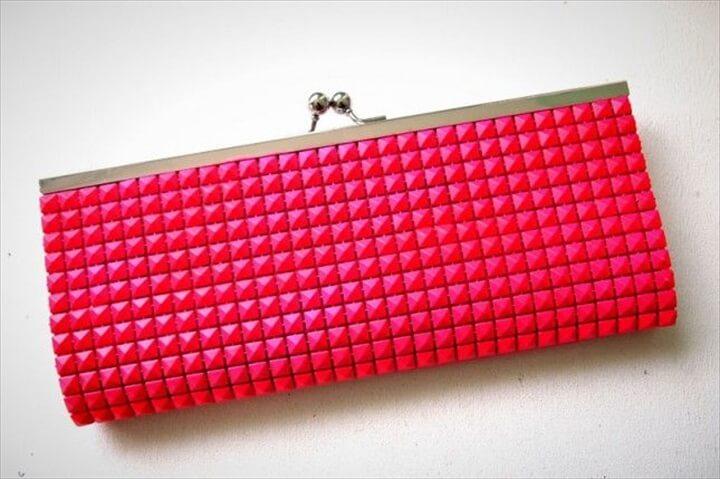 Tutorial: misskristurner
Leather Fringe Clutch: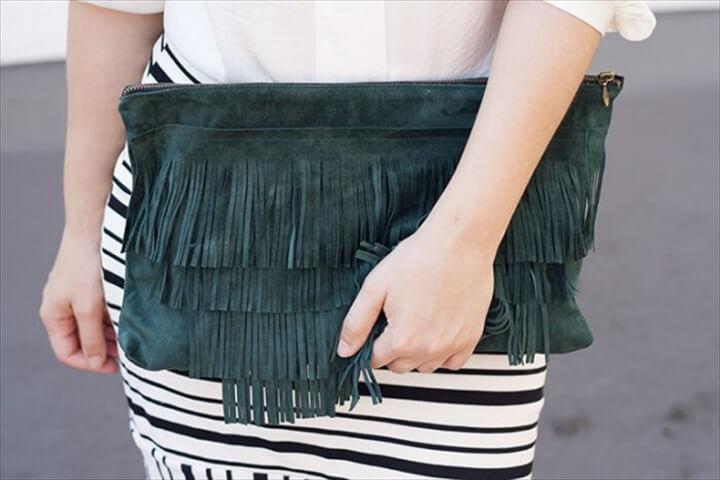 Tutorial: pearlsandscissors
ZARA Sequin Clutch DIY: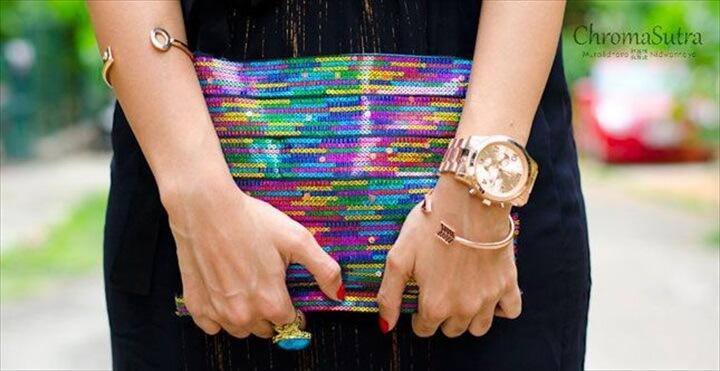 Tutorial: stilettosdiary
Bow Clutch Idea: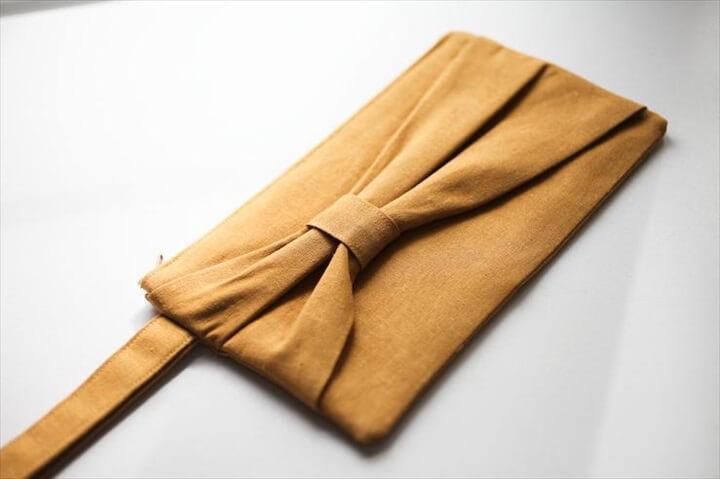 Tutorial: elmstreetlife
DIY Bella Clutch: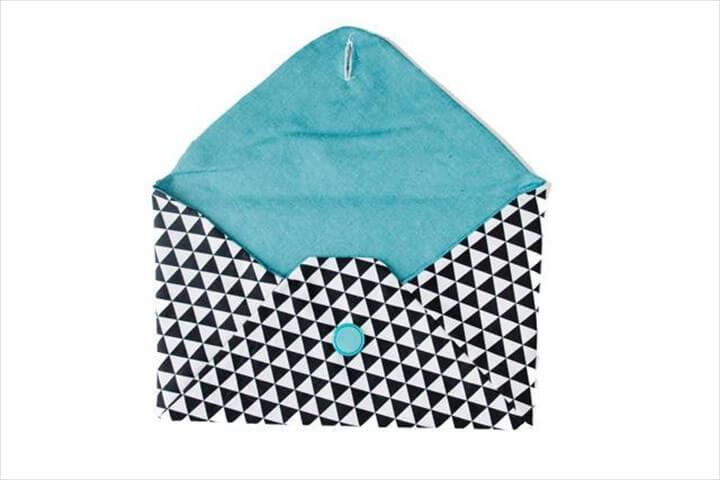 Tutorial: craftsy
Make Your Own Fringe Clutch: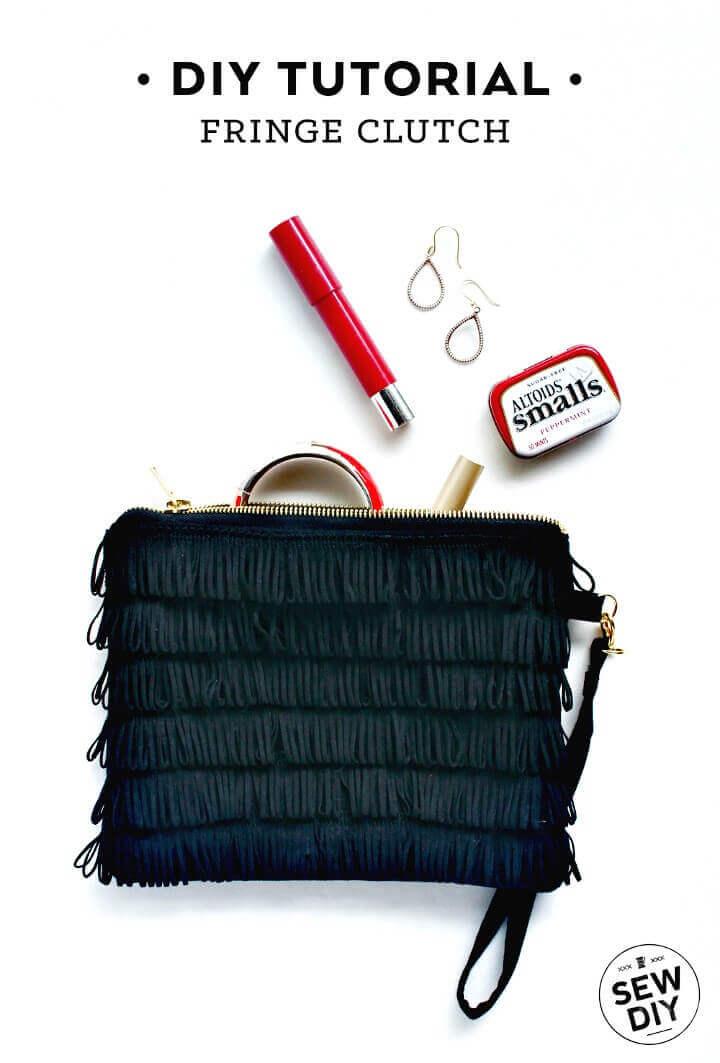 Tutorial: sewdiy
Holiday Clutch: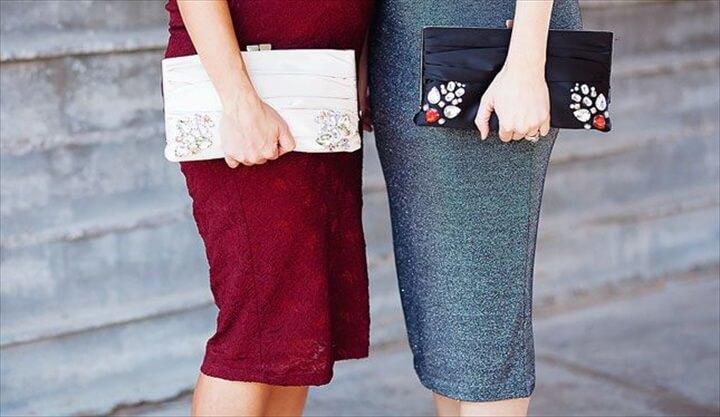 Tutorial: thegirlintheyellowdress
DIY Zippered Clutch Sewing Tutorial: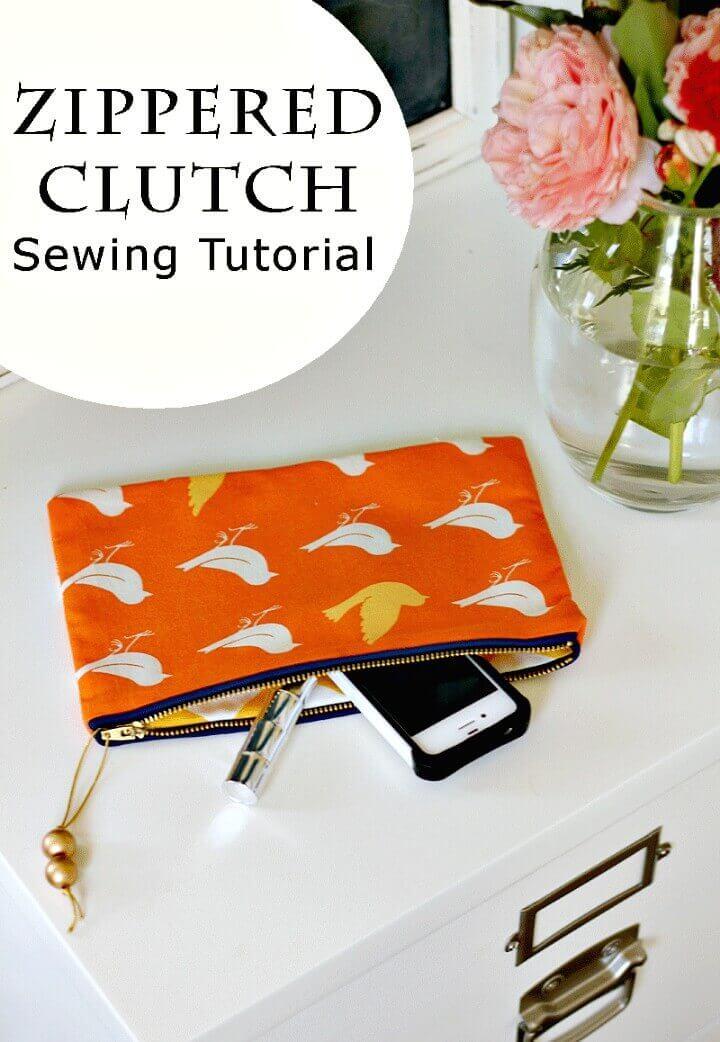 Tutorial: thegirlinspired
Caroline Clutch Idea: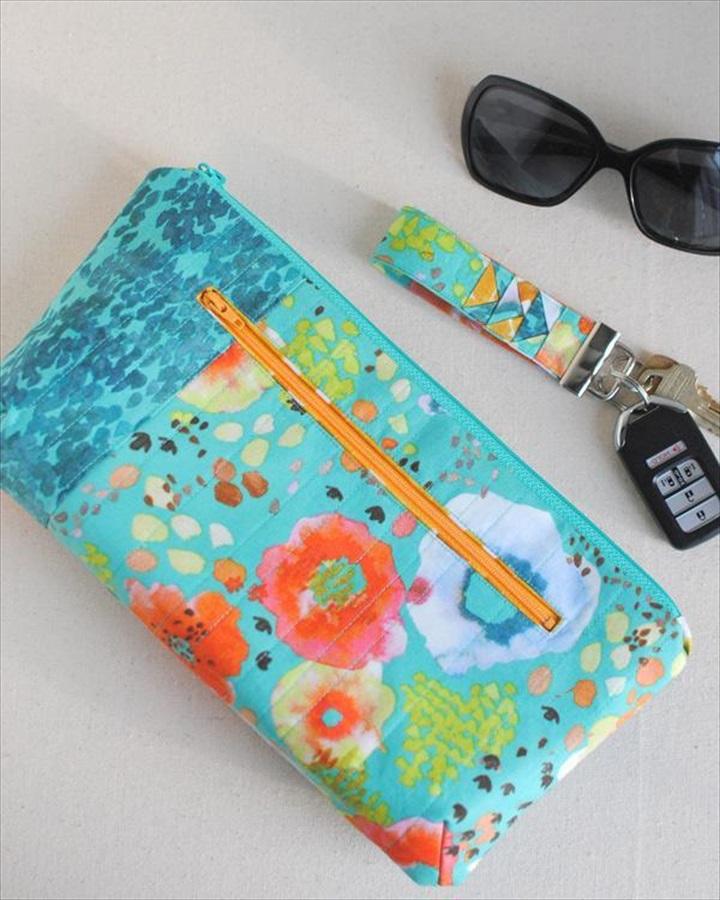 Tutorial: craftsy