People who are a fan of gardening and are always fond of new decoration ideas for their gardens will definitely enjoy this article that has beautiful, 14 DIY Budget Friendly Garden Decoration Ideas for our gardens.
The first one that we have here is a vertical garden idea that has been placed on fence and it looks astonishing so try it out as it seems to be one of the latest garden trends these days. Rocks are also playing a great role in the DIY garden decor lately so collect some of the fine-looking rocks and stones for your garden renovation project and the end result will definitely worth every effort that you will make. Also, try putting some baskets wrapped with rope in your garden to enhance the beauty and ambiance.
The next one that we have is probably one of my favorite among all of these stunning idea for renovating your garden and it's basically a rhubarb leaf filled some water to create a gorgeous effect in your garden like never before. Similarly, we also have some other decorating ideas like this extremely artistic project to add some spark to the routine look of your garden. Grab some of the useless tires from your garage, paint them and place any plant in them as this is another technique to add to your garden's beauty. Stacking your plants has also been a trendy thing these days so stack some of the herbs that you have grown into your kitchen garden. If you are looking forward to changing the look of your garden try making some pathways also with the help of some river stones and pebbles as they look super cute and embellished on the garden floor. You can also try these fire pit ideas in your garden.
Have a look at this matchless wood plank fence made with the upcycled shoes. This is not only a different idea but also very beneficial to your garden and plants as you these plants will be safe from any of the insects that usually affect the plants that are on the floor of the garden. Grab some extra DIY mason jars to fit in your favorite small plants in them. One of the prettiest ideas is on your way now, this is an extraordinary moss chair made with a little extra effort but the end result will worth every all the hard work that you do for this. Besides this, we also have some cute barrel planters as you can see here. Take some barrels from the storage area, paint them in some funky and vibrant colors and fit in some large flowery plants in them to beautify the sideways of the garden area. This is yet another rock and stone decoration idea for your garden. Last but not the least we have for you this sea glass garden ornament which is also exclusive ideas for your DIY garden projects.
Try at least some if not of all the above ideas to create a soothing atmosphere in your garden area as these biological friends support us a lot in providing not only fresh air but also in creating freshness in our environment which is truly matchless.
Vertical Garden On A Fence: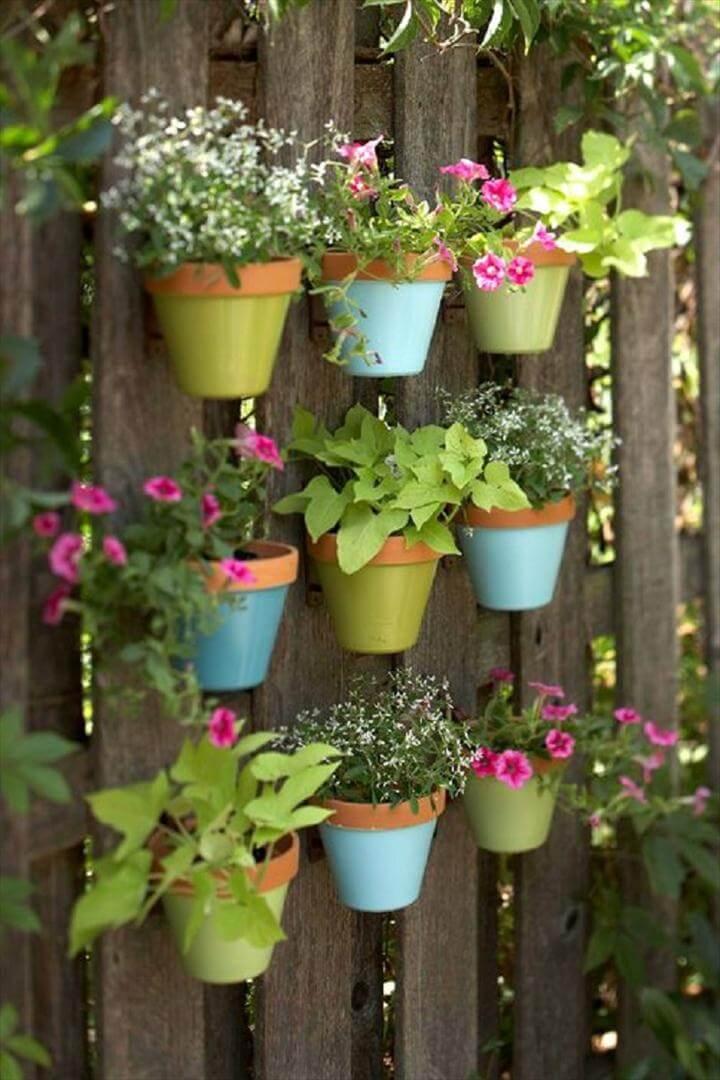 Image: shelterness
Rock Stone Garden Decor: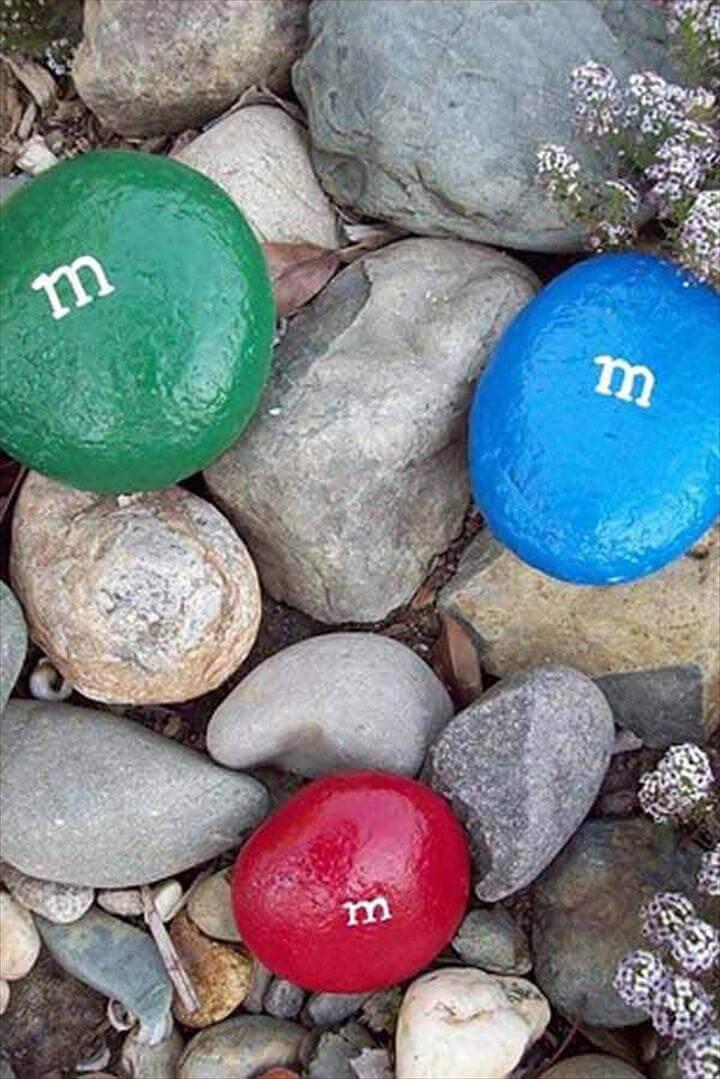 Image: goodshomedesign
Rope Basket Garden Decor: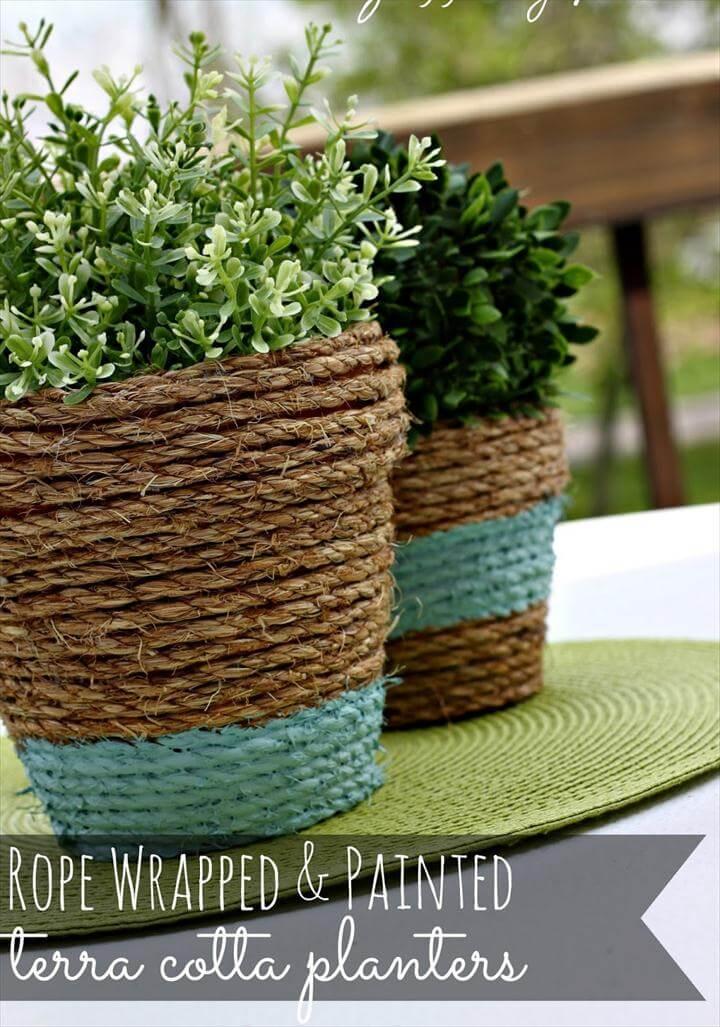 Image: housebyhoff
Rhubarb Leaf Water

Concert Garden: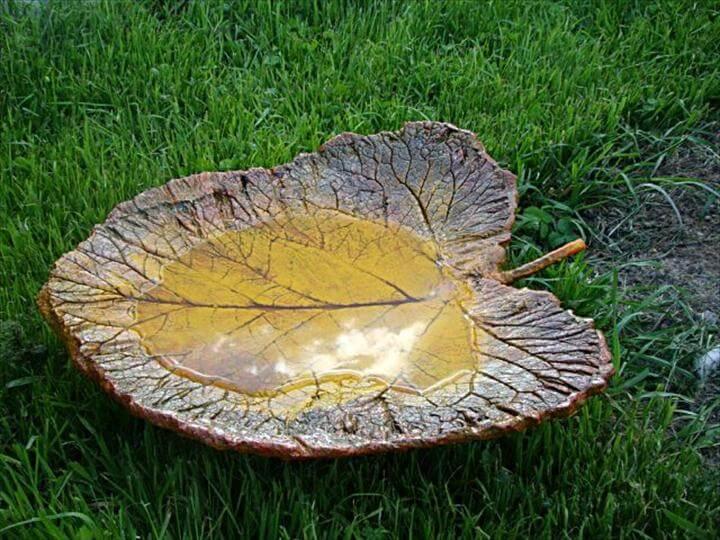 Image: diy-enthusiasts
Garden Art From Silverware: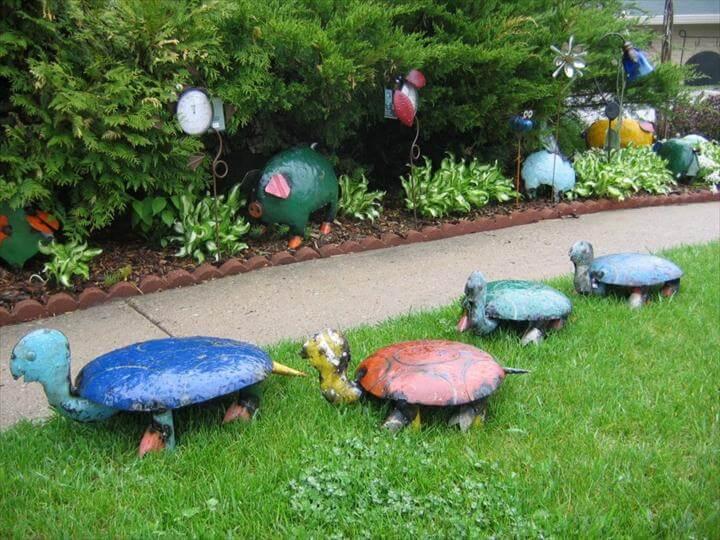 Image: tedxumkc
Tire Garden: DIY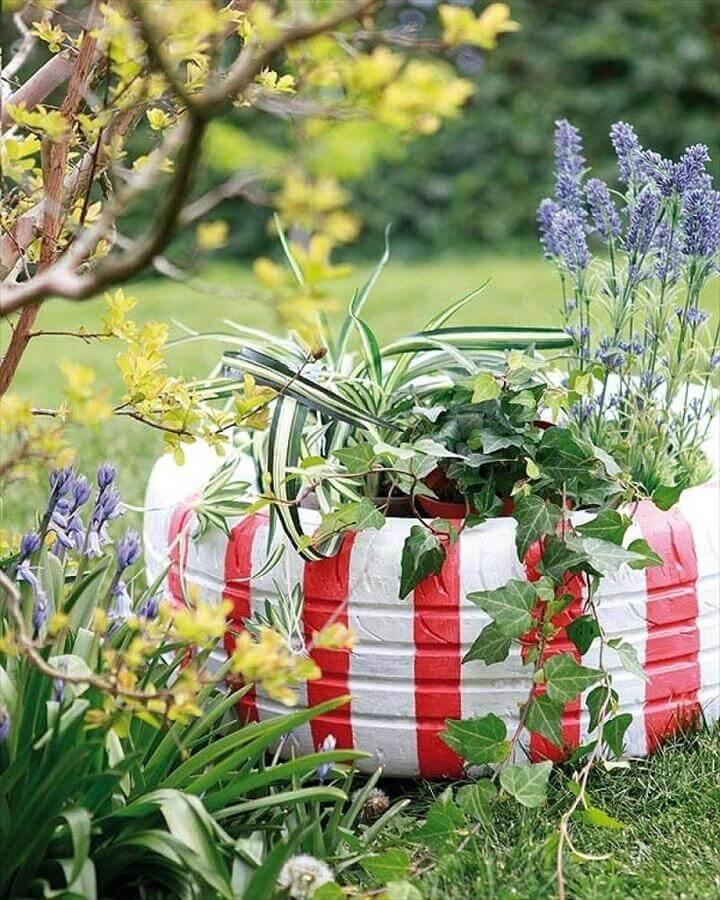 Image: quiet-corner
Stack Your Planters: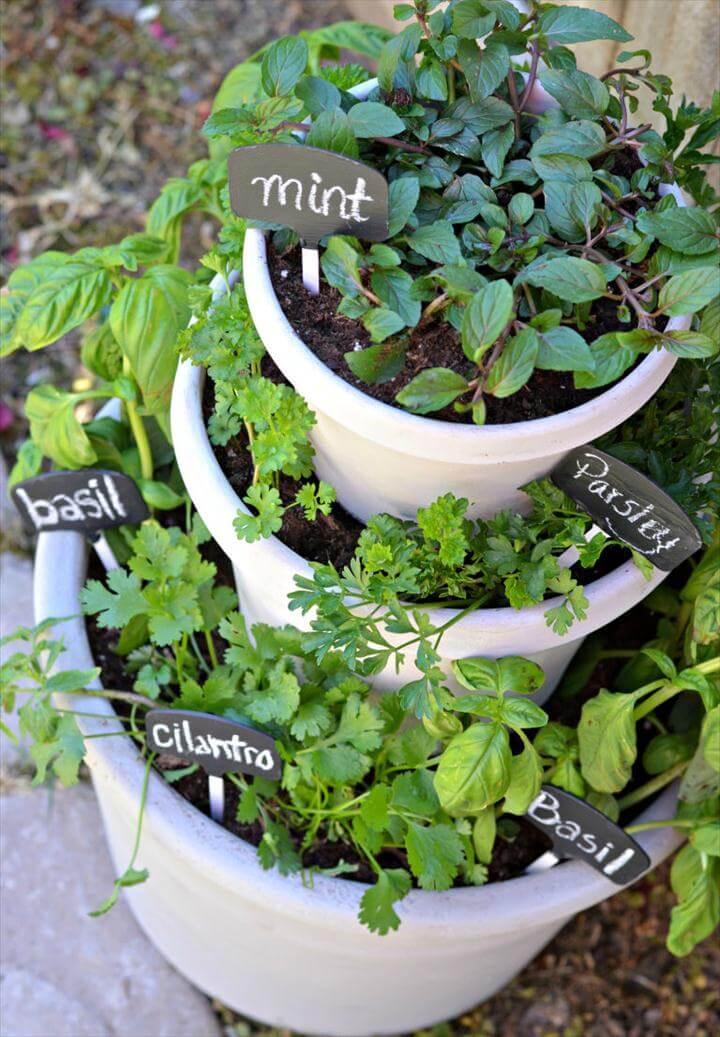 Image: fancyfrugallife
Down The Garden Path

: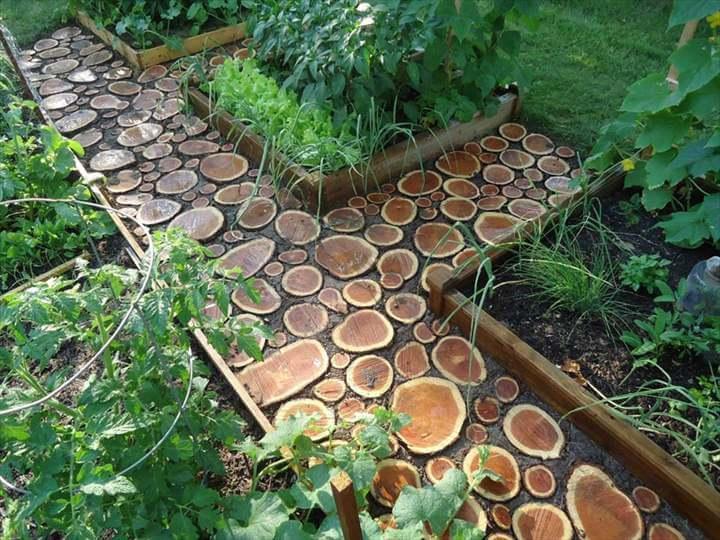 Image: trellischicago
Upcycled Shoes Wood Plank Fence

: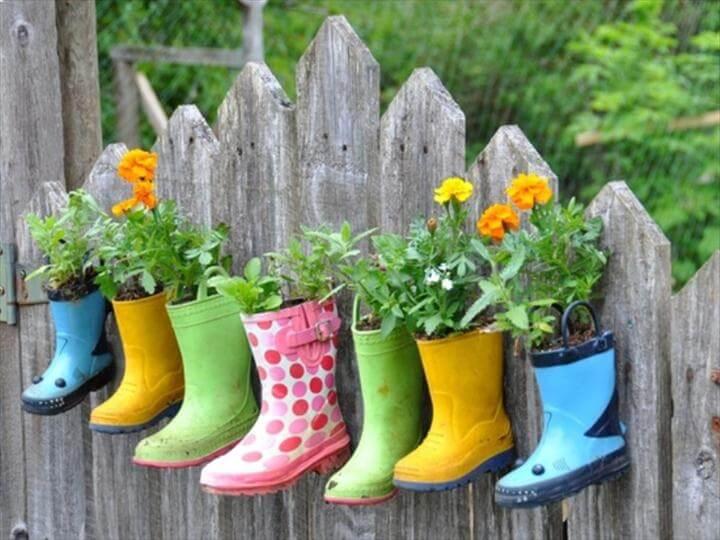 Image: knitzyblonde
Mason Jar Herb Garden: DIY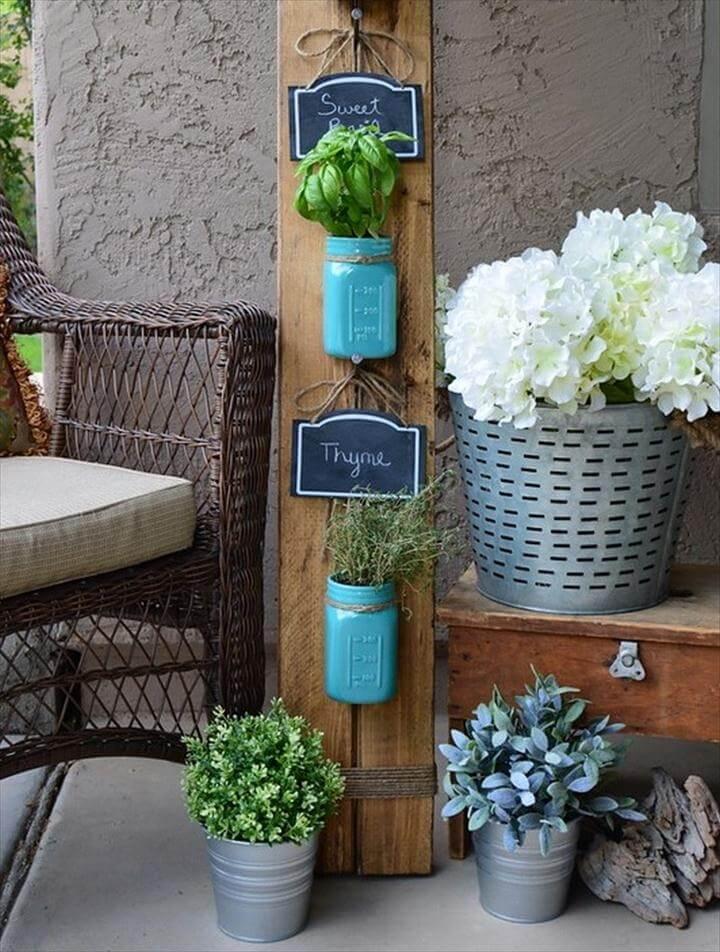 Image: homeremediesrx
Moss Chair: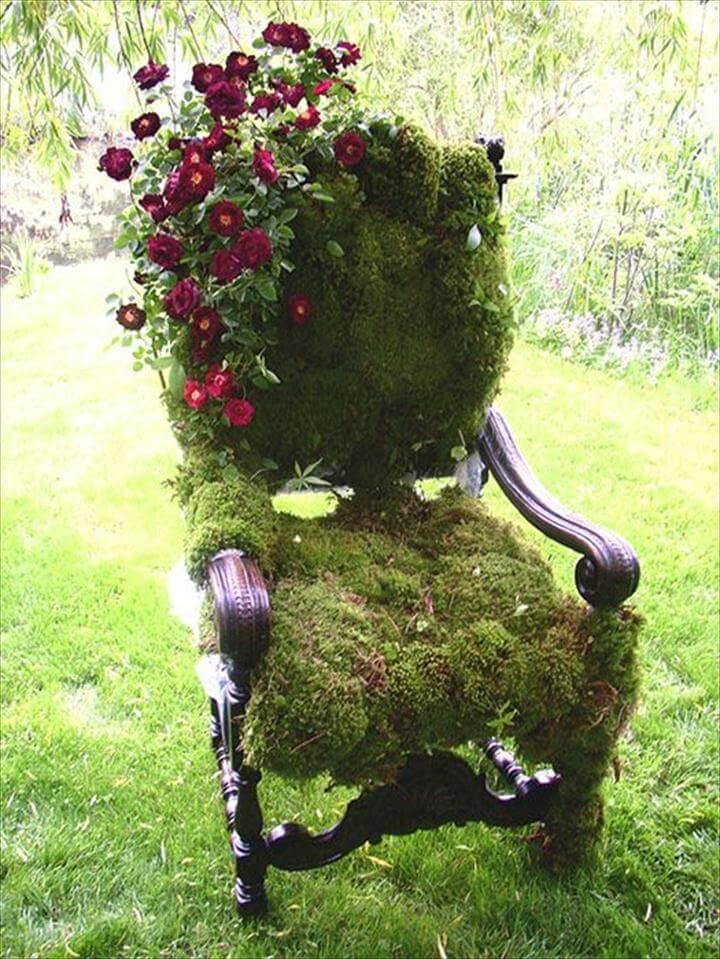 Image: diyandmag
Cute Barrel Planters: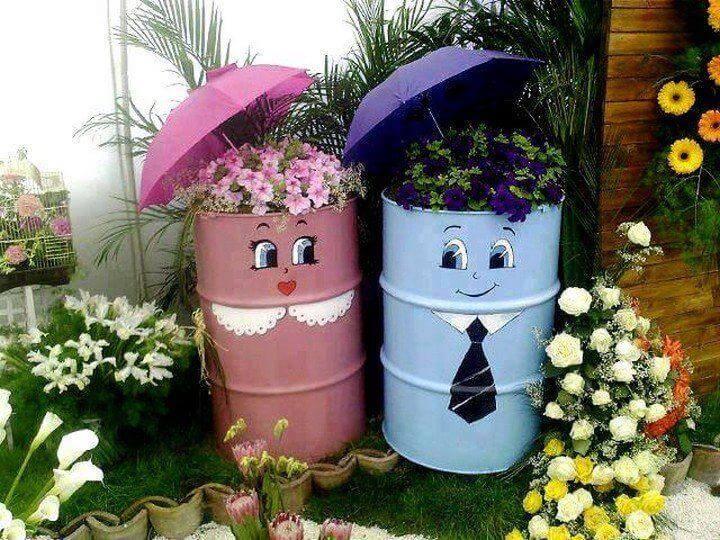 Image: sadtohappyproject
Rock & Stone Garden Decor: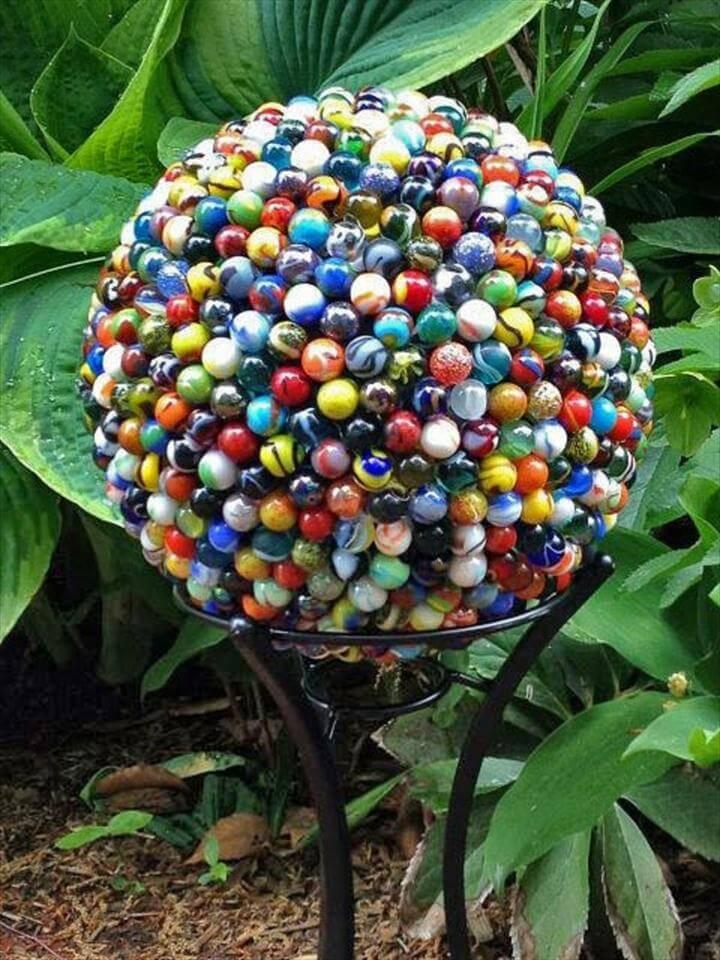 Image: erikhansen.info
Sea Glass Garden Ornament: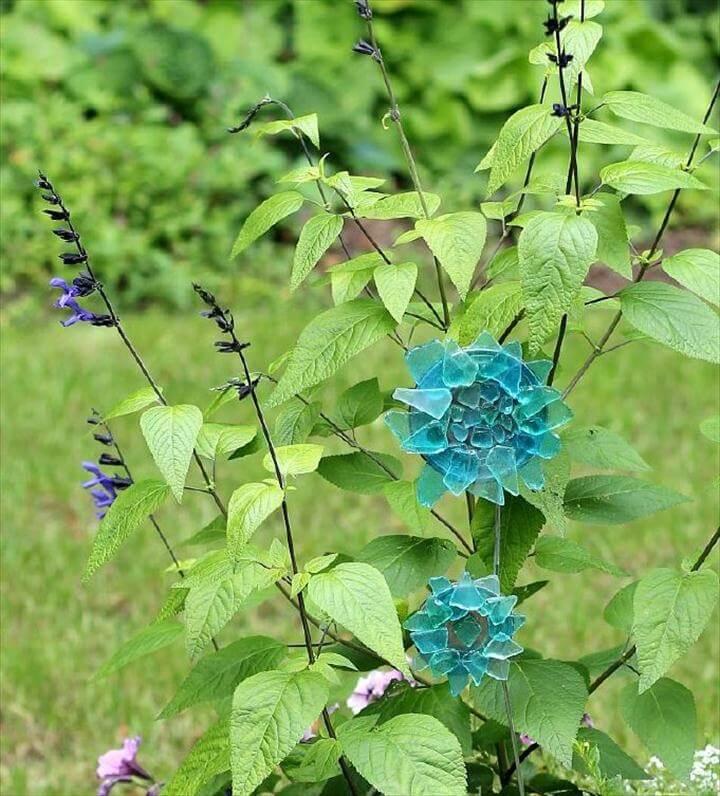 Image: 365simple.life