Duct tape can be used much creatively than we ever knew. Just a few basic crafts and your creative skills are required for the projects that we are going to talk about.
Want to gift someone something? Try this beautiful and thoughtful idea of packing your gift. For this project you need to have craft paper, glue, and scissors and duct tape. In this project the duct tape is going to be used as a bow. Past the duct tape on craft paper and cut this out in a way that the duct tape is backed by the craft paper, use this as a bow on top of your  gift. Pack the rest of your gift with the duct tape in a regular manner as we do. Present this uniquely packed gift proudly to anyone you want.
The next idea that we have for you is making an exclusive chevron clutch with help of duct tape as you can see 15 DIY Duct Tape Projects – DIY And Crafts here in this project. Also you can create many attractive things for your hair such as this hair bow made with duct tape. The tutorials are provided with all the projects for your expediency and ease. Have you ever thought of creating your own wallet and that too with duct tape with just a simple technique? Follow the step by step process of all of these projects in order to create your own masterpieces. Besides other accessories you can also make some lovely feathers with the duct tape and use them anywhere you want such as for gift presentation, making feather accessories, jewelry and much more. Also try to make cute duct tape hats like this one in this project and be proud of your hidden creative skills. You must be unaware of such duct tape uses as explained here so try these out.
Share these ideas with your friends also and make some amazing collection of attractive duct tape accessories.
Duct Tape Ribbons & Bows: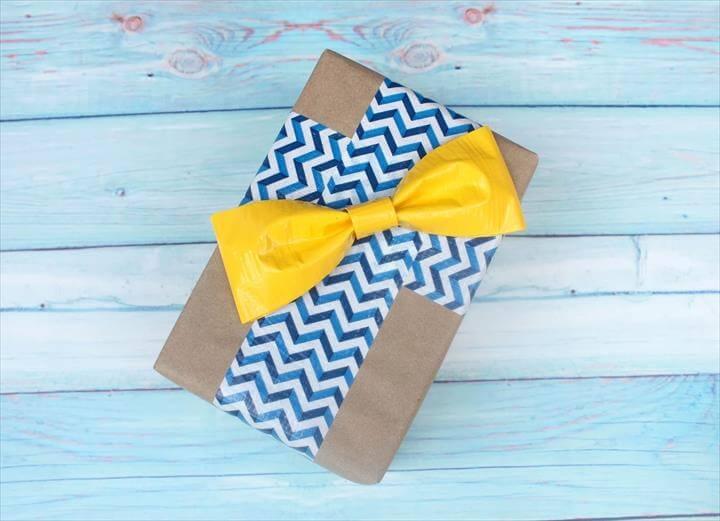 Image: thesweetestoccasion
Chevron Clutch Purse: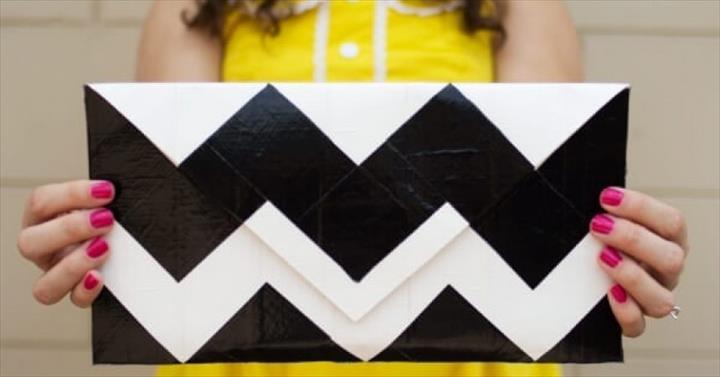 Image: sarahhearts
Duct Tape Bow: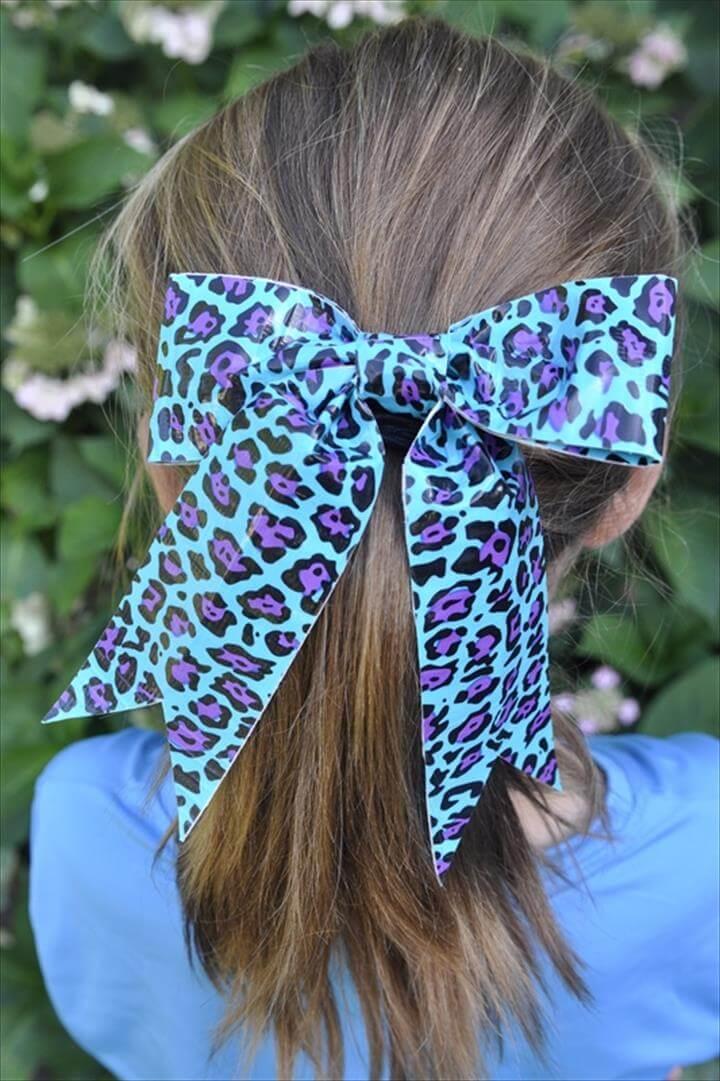 Image: yourhomebasedmom
Duct Tape "Feather" Earrings: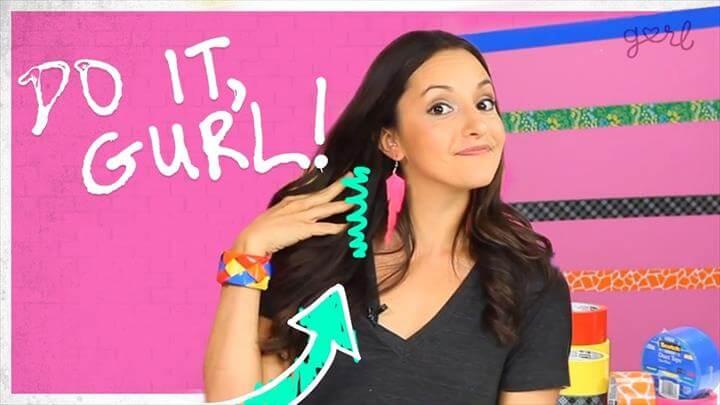 Image: youtube
Wallet Out Of Duct Tape: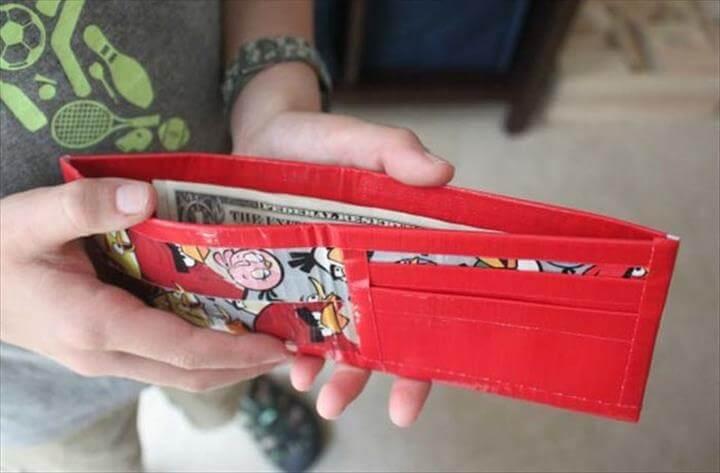 Image: frugalfun4boys
Feather Gift Wrapping Idea: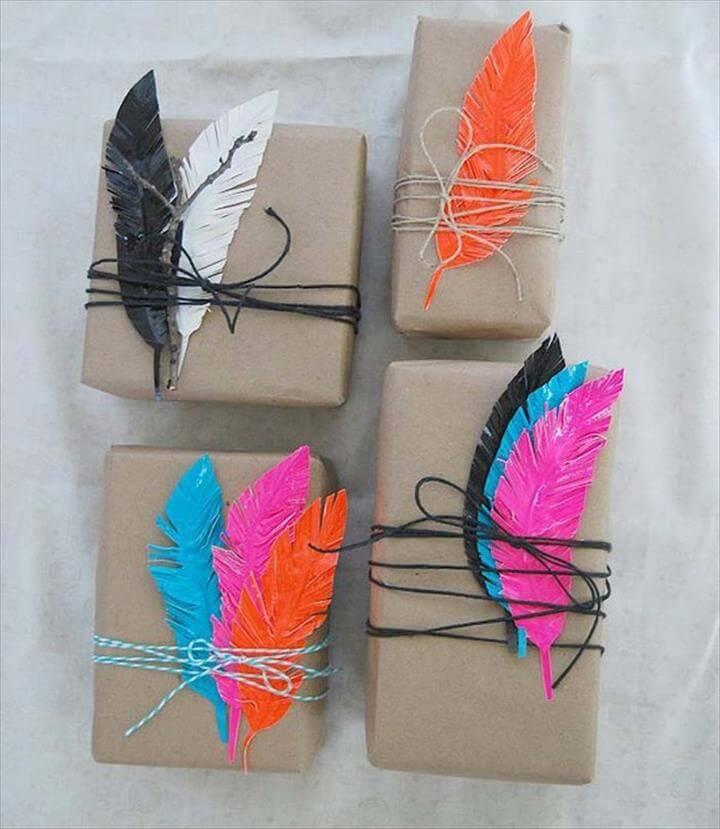 Image: creativemeinspiredyou
Duct Tape Bead Bracelet: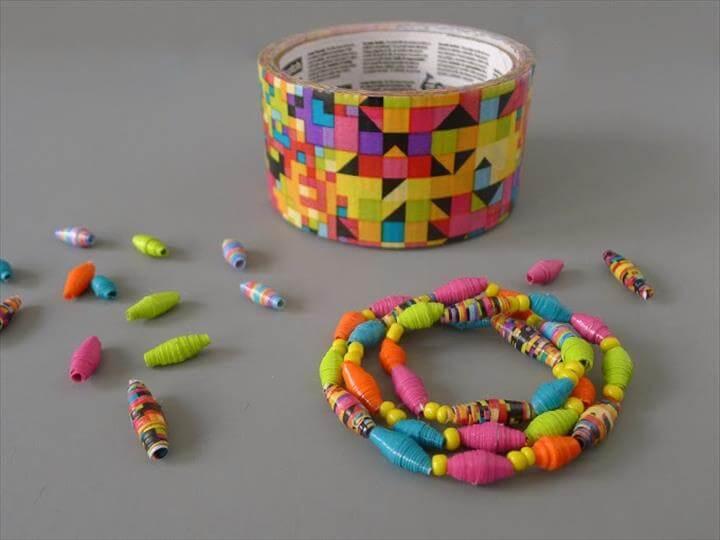 Image: thanksimadeitblog
Duct Tape Hat: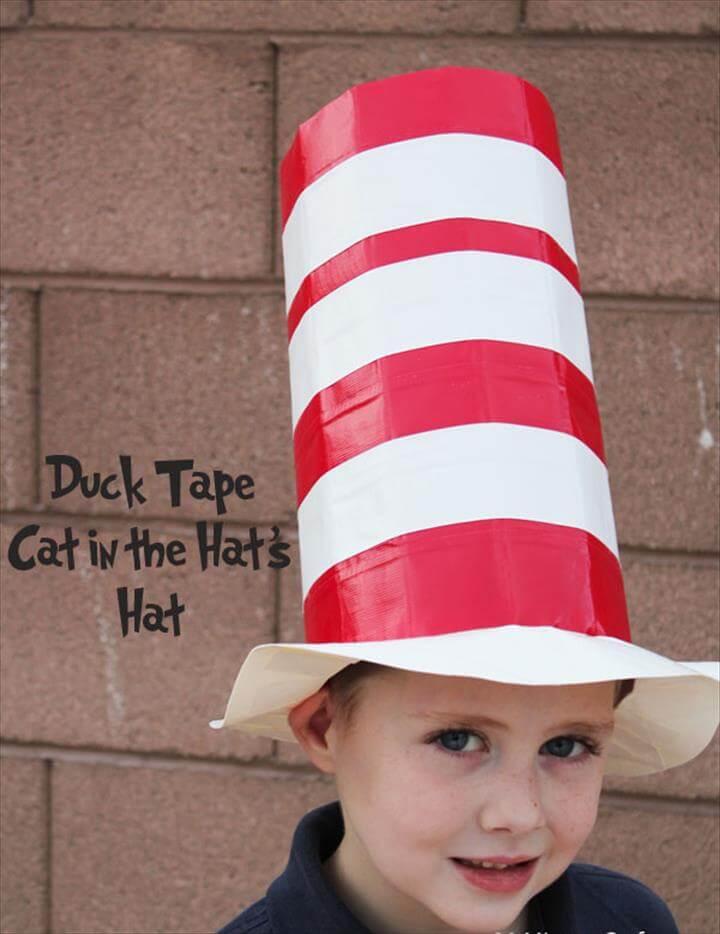 Image: youtube
Monogrammed Duct Tape Messenger Bag: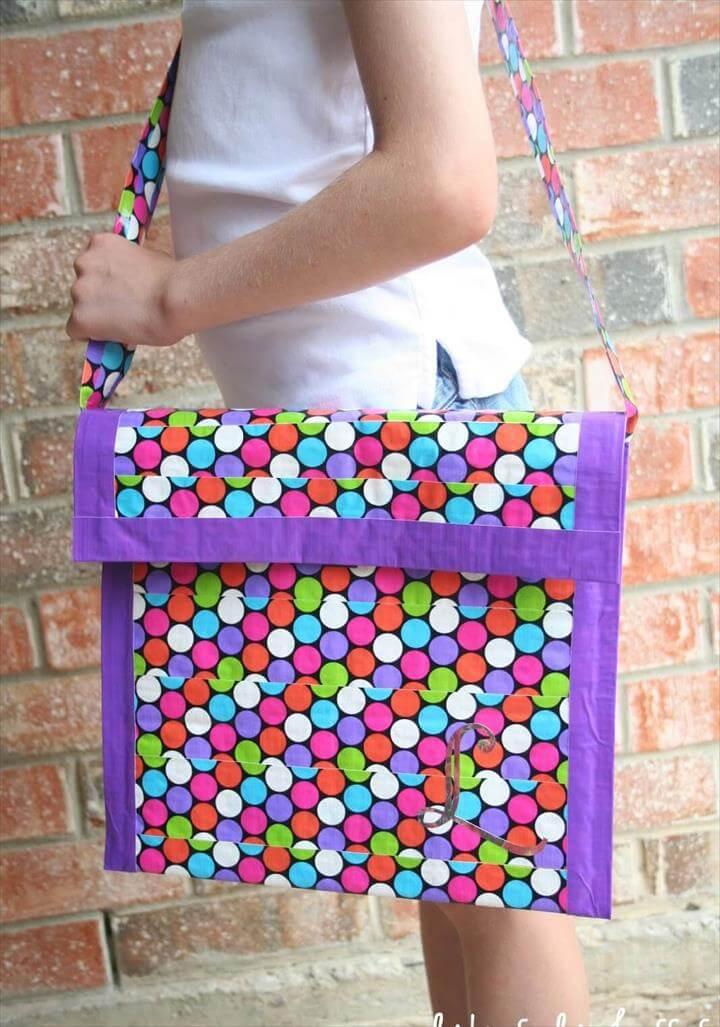 Image: dukesandduchesses
 Duct Tape Backpacks: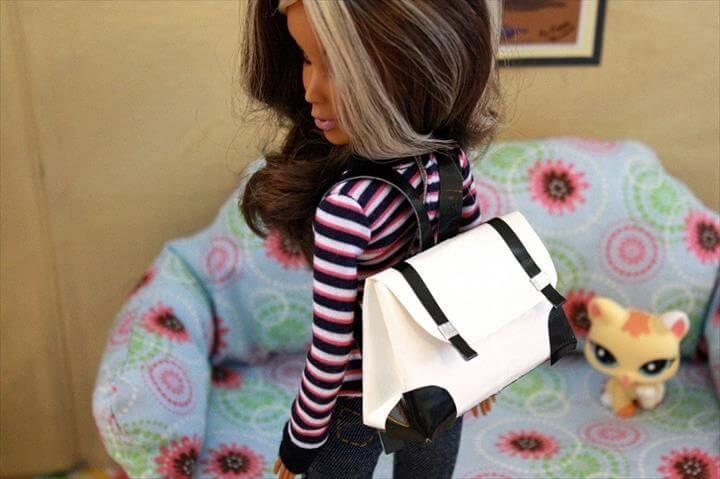 Image: youtube
 Duct Tape Storage Drawers: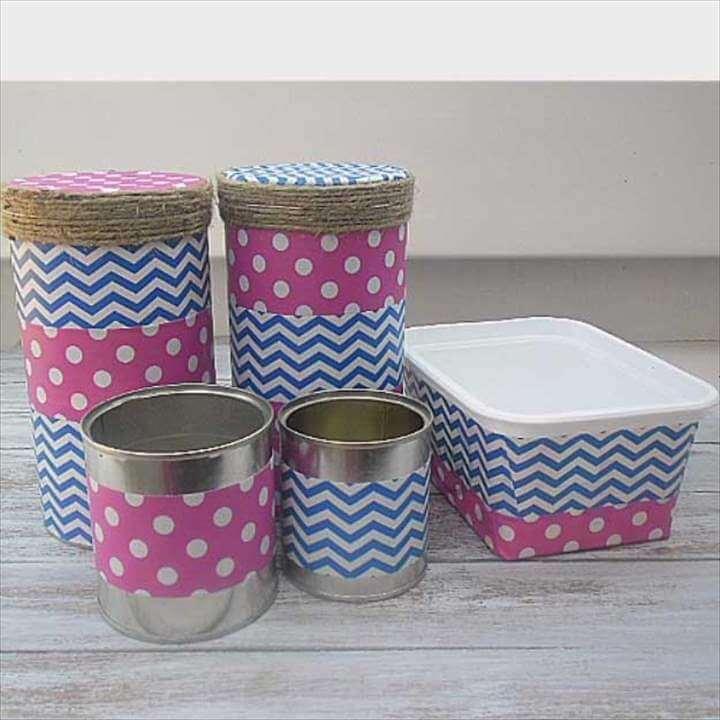 Image: diyprojectsforteens
 Duct Tape Brand New Shoes: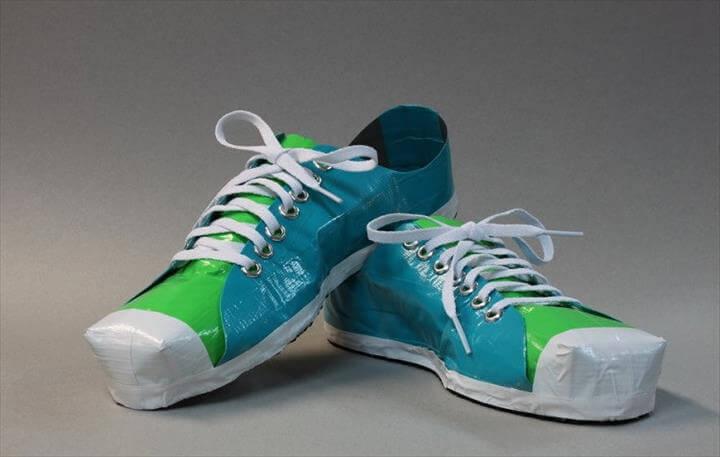 Image: youtube
Duct Tape Ties: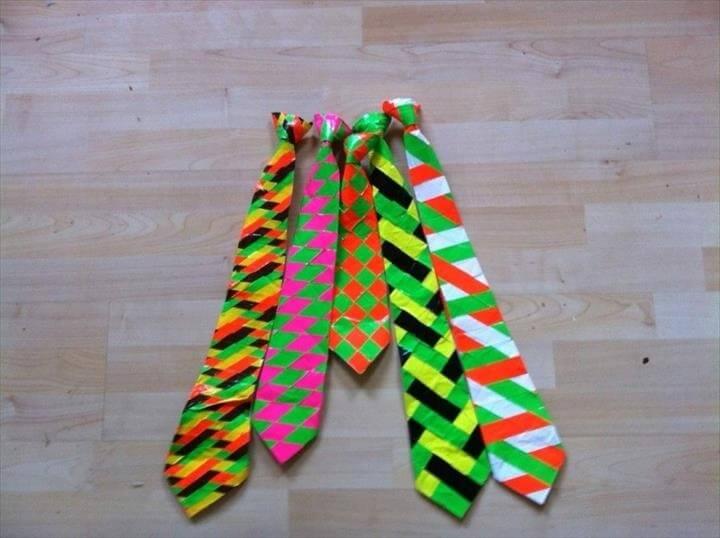 Image: youtube
Fashion Belt Out Of Duct Tape: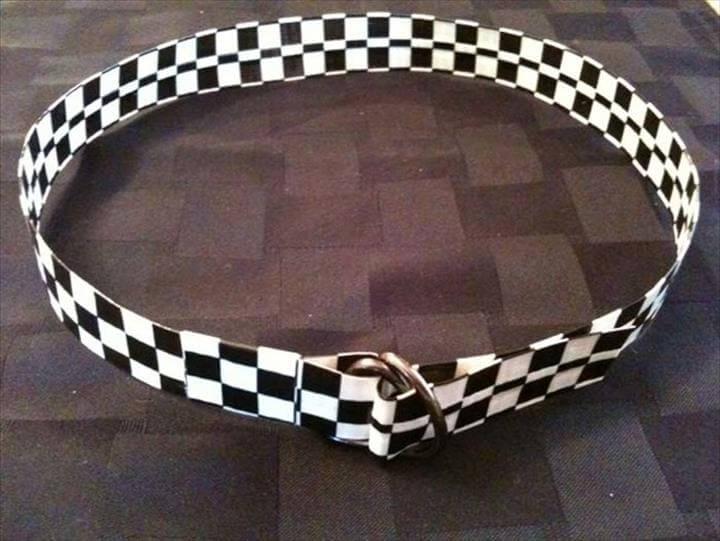 Image: craftysoccermom.blogspot