When the weather starts getting colder the winter clothing starts getting out of the closets and chests to warm up our bodies. And what women takes out at first are the lovely scarves that only keep them warm but a huge style statement of their winter fashion too. Knitted scarves are really famous in the ladies for that perfect traditional and fun look. But not everybody knows the art of knitting so here we have brought to you these 28 DIY no-knit scarf tutorials to have some quirky in style scarves for your smart personality.
The no knit scarves are totally feasible and easy to craft at home and that too in variety of designs, style and patterns to suit not only your dress up but also to glam up your winter look there scarves of all kind from simple to fun and extra ordinary and chic styled to suit your formal and informal dresses. All you have to do is just grab some nice piece of fabric, yarn, old t shirts, old sweater etc to DIY these lovely scarves of your own. So do try your hands of these scarves to warm up your neck in the winters but without losing the charm and beauty of your stylish personality.
The techniques involved in the making of these no knit scarves are simple stitching, braiding, finger or arm knitting, etc which are too quick and fun to work on. Cutting cute fringes, forming lovely ruffles and making gorgeous lace patch scarves would be nice and simple way to fill up your wardrobe with a collection of stunning scarves. And with the provided tutorials for each of the scarves you would be able to see the step wise instructions and get the complete guide and thus comfortably make the scarf of your choice to dress up your neck with. So explore and get it started! Happy No Knitting to You!
Constellation Scarf: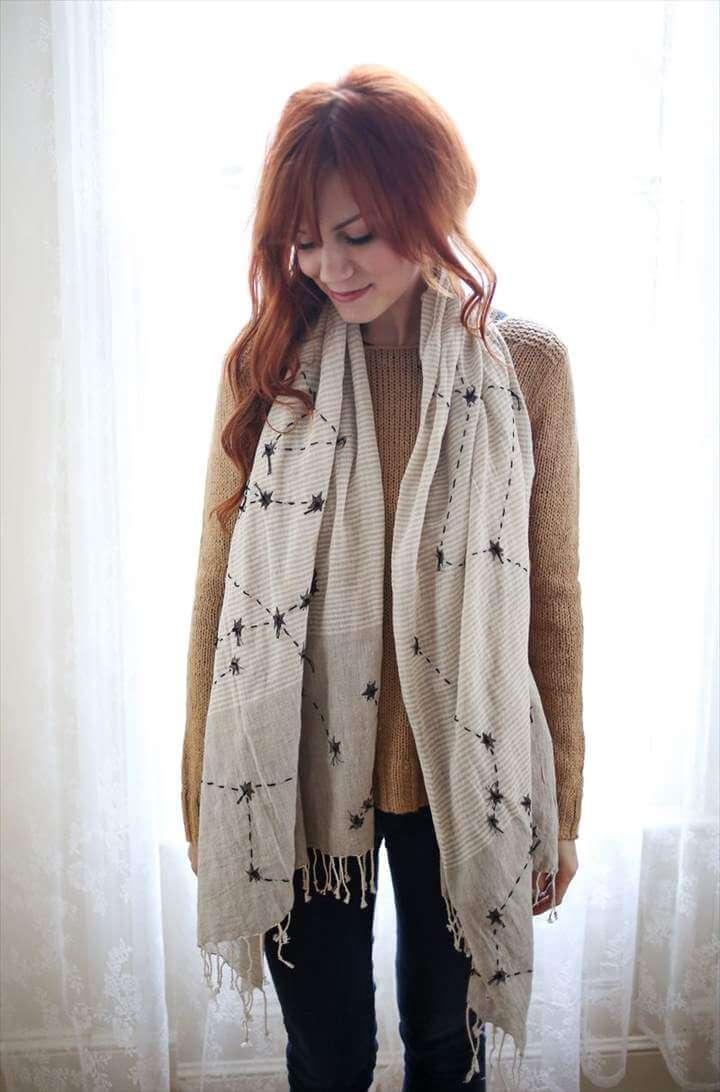 Image: abeautifulmess
Leather + Flannel Snap Scarf Tutorial: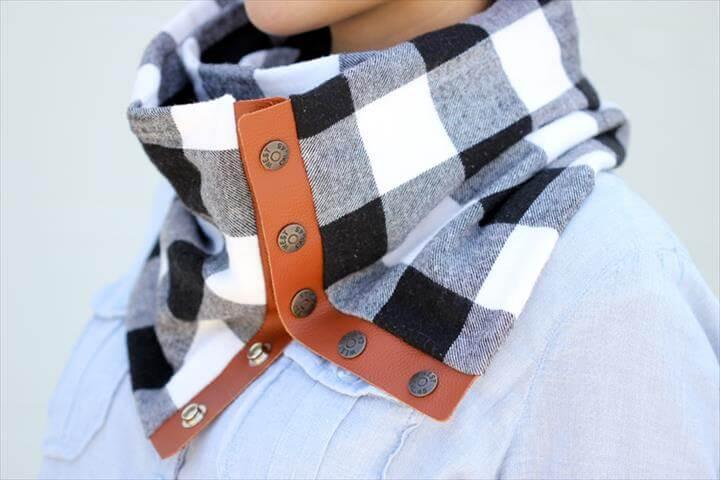 Image: deliacreates
Braided Sweater Scarf

: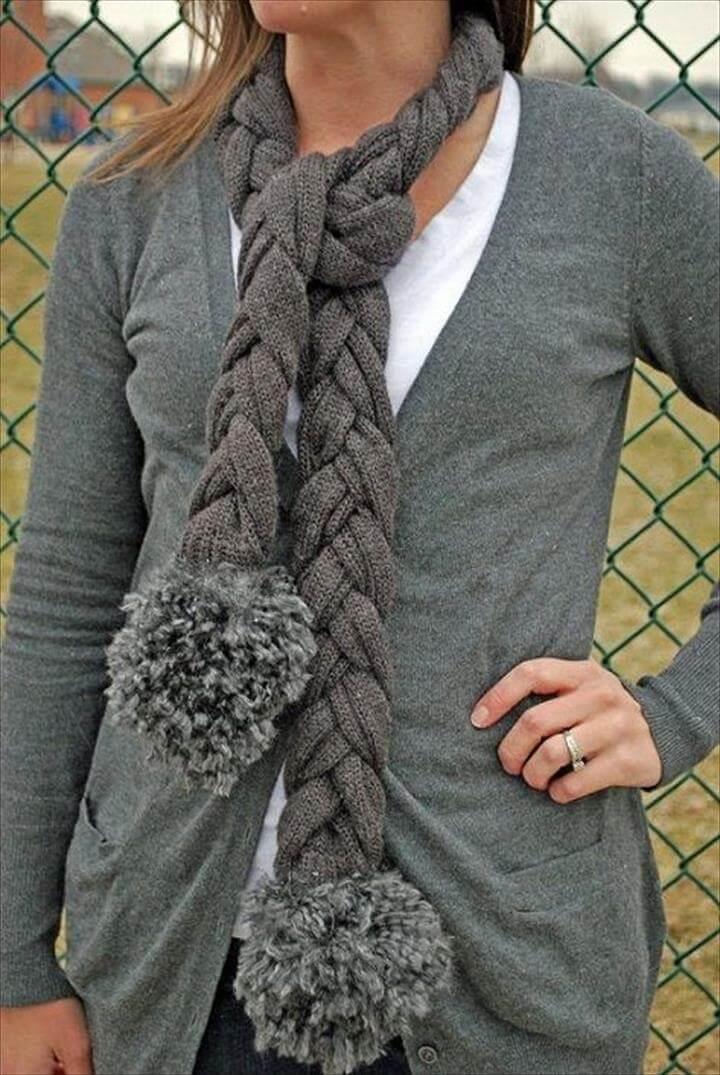 Image: listinspired
Sunshine Scarf: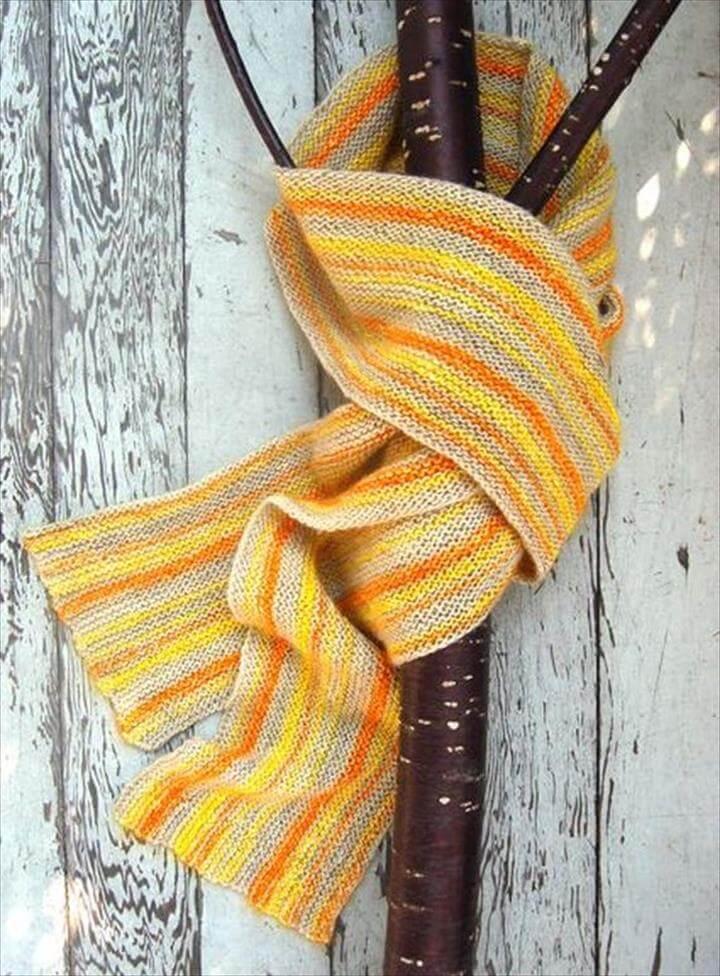 Image: purlsoho
No Knit Scarf

: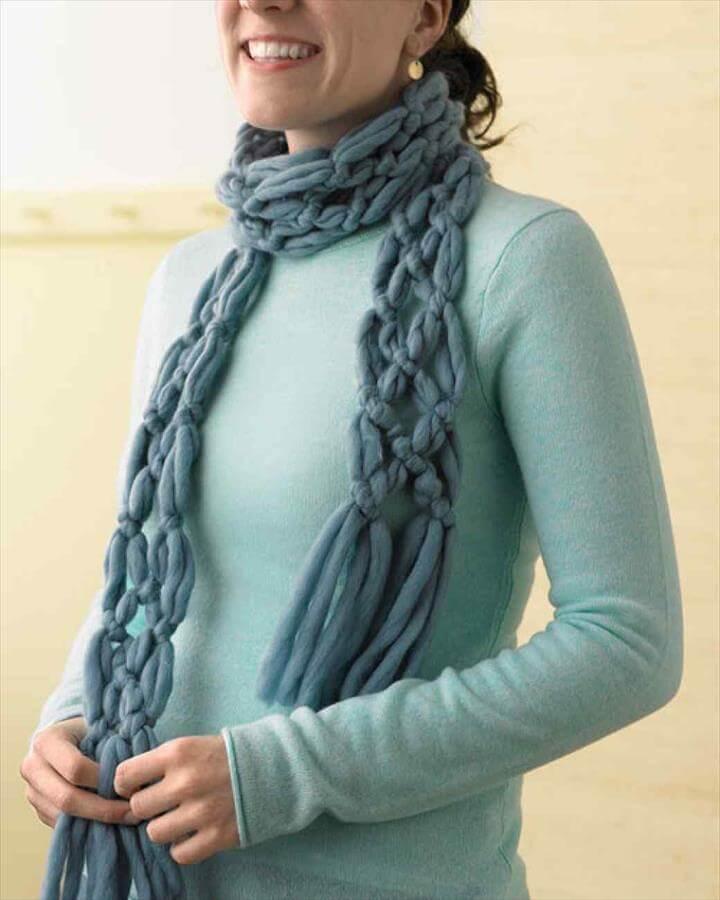 Image: marthastewart
 Arm Knitting Scarf: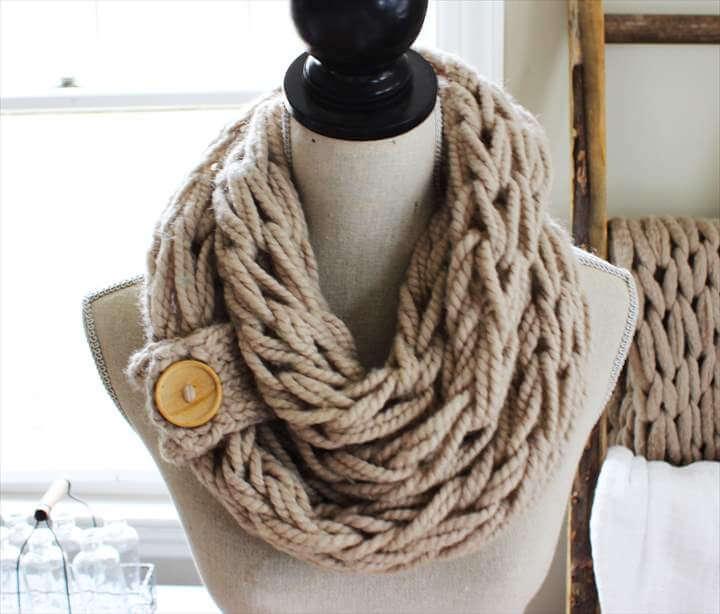 Image: youtube
Chunky Knitted Mega-Scarf

: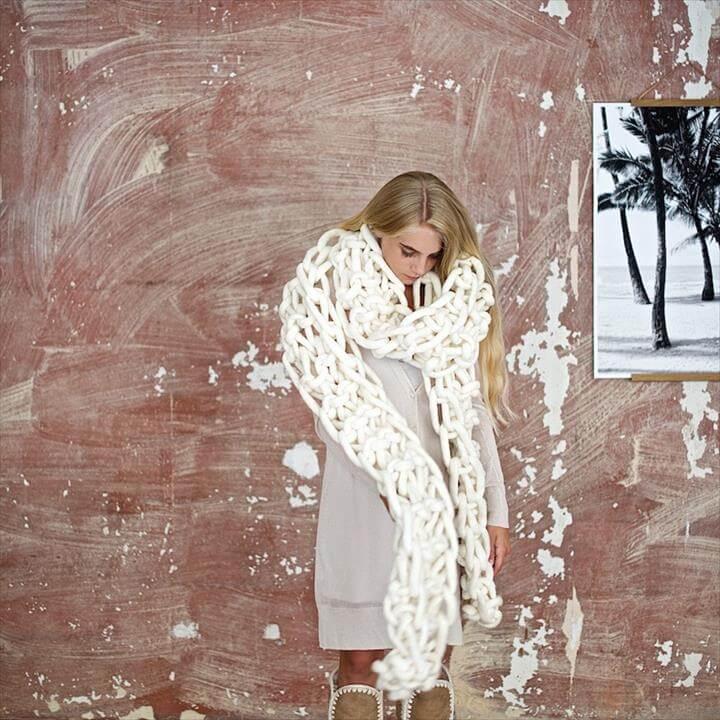 Image: lebenslustiger
Oversized Winter Wool Scarf

: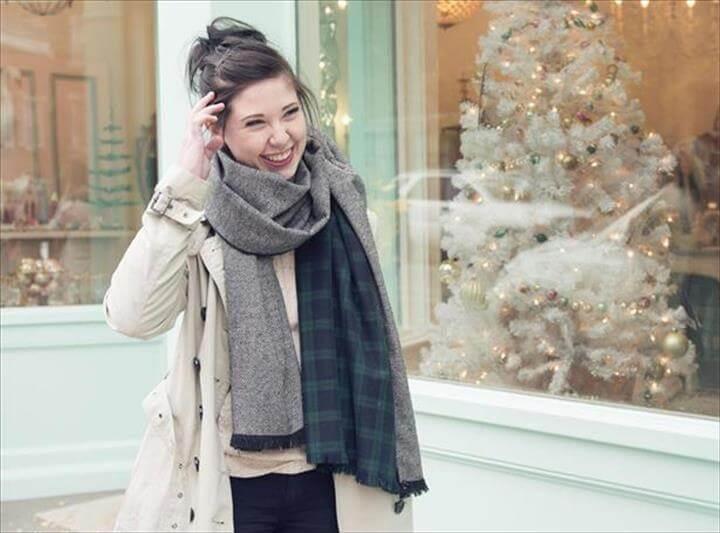 Image: polkadotchair
Blanket Scarf

: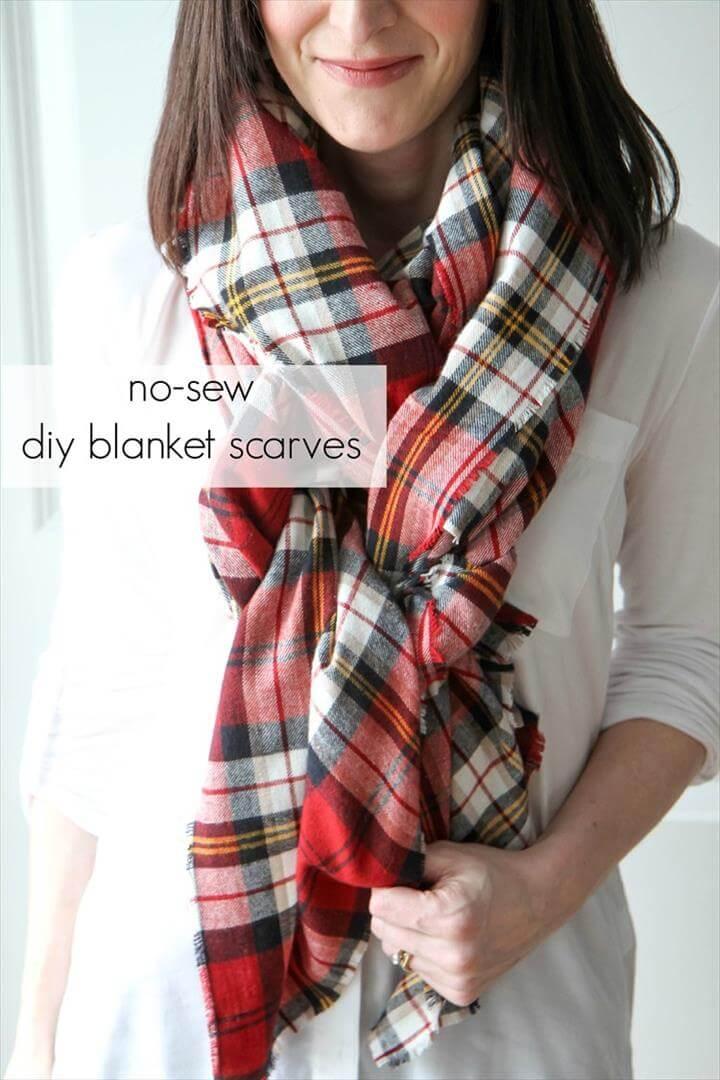 Image: momadvice
No Crochet Or Knit Scarf

: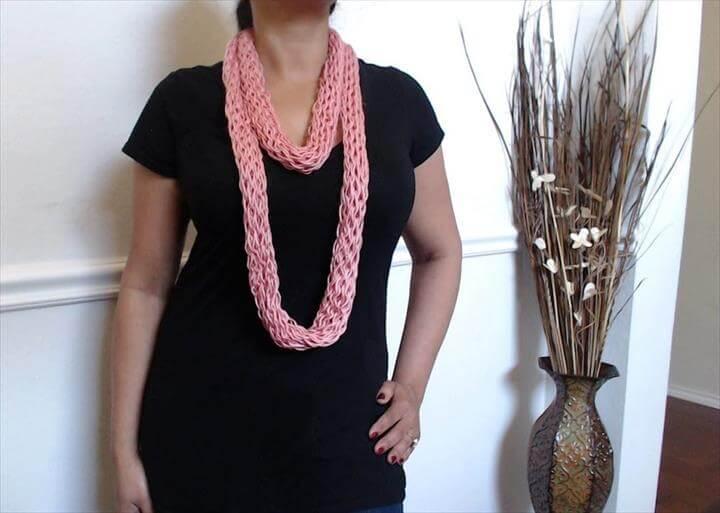 Image: youtube
Arm Knitting Scarf

: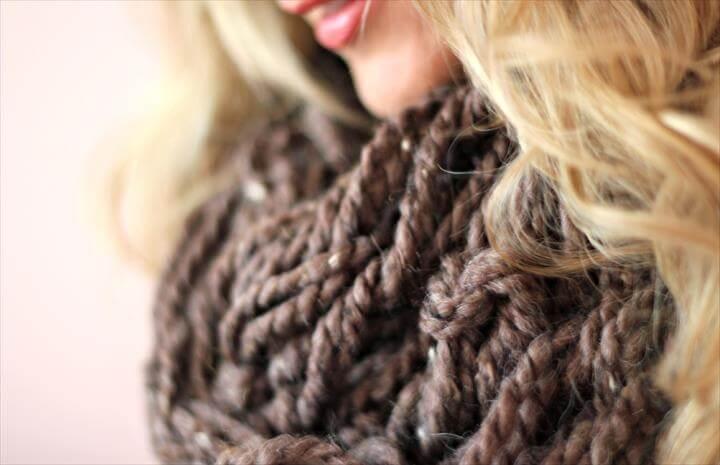 Image: pinkwhen
10 Minute DIY Infinity Scarf Babble

: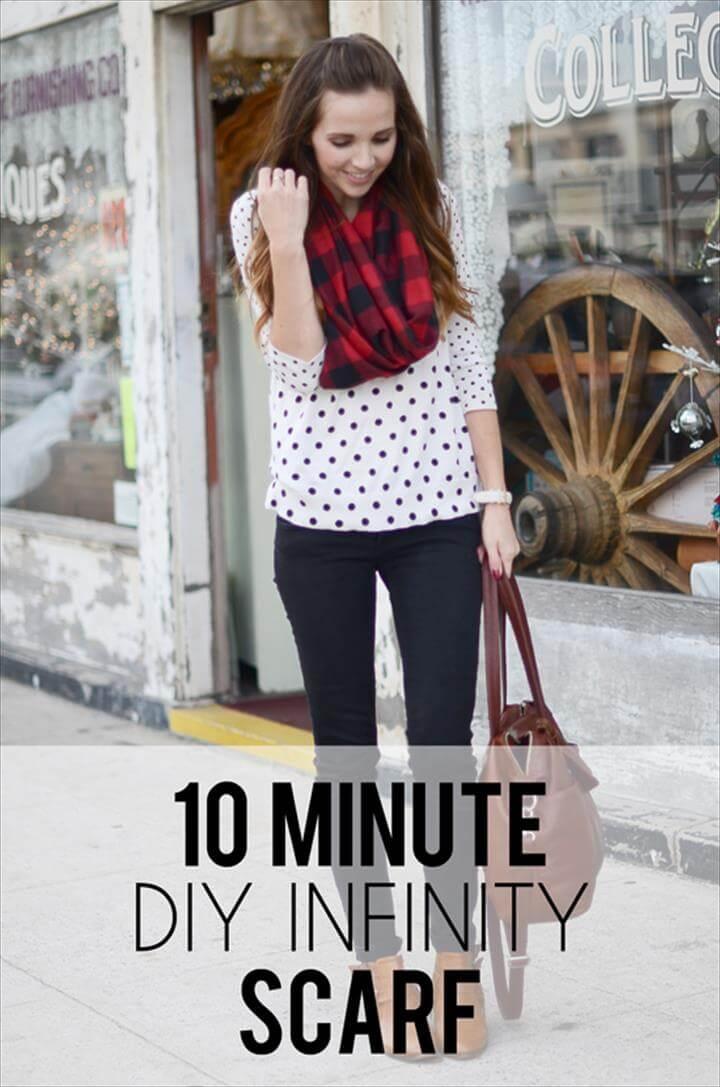 Image: babble
Soft Lace & Knit Infinity Scarf

: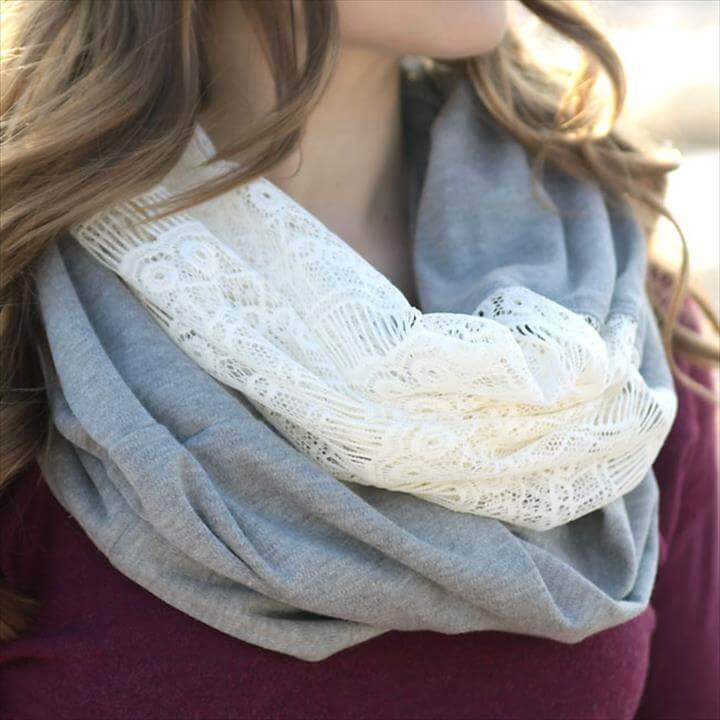 Image: itsalwaysautumn
Spring T-Shirt Scarf Tutorial

: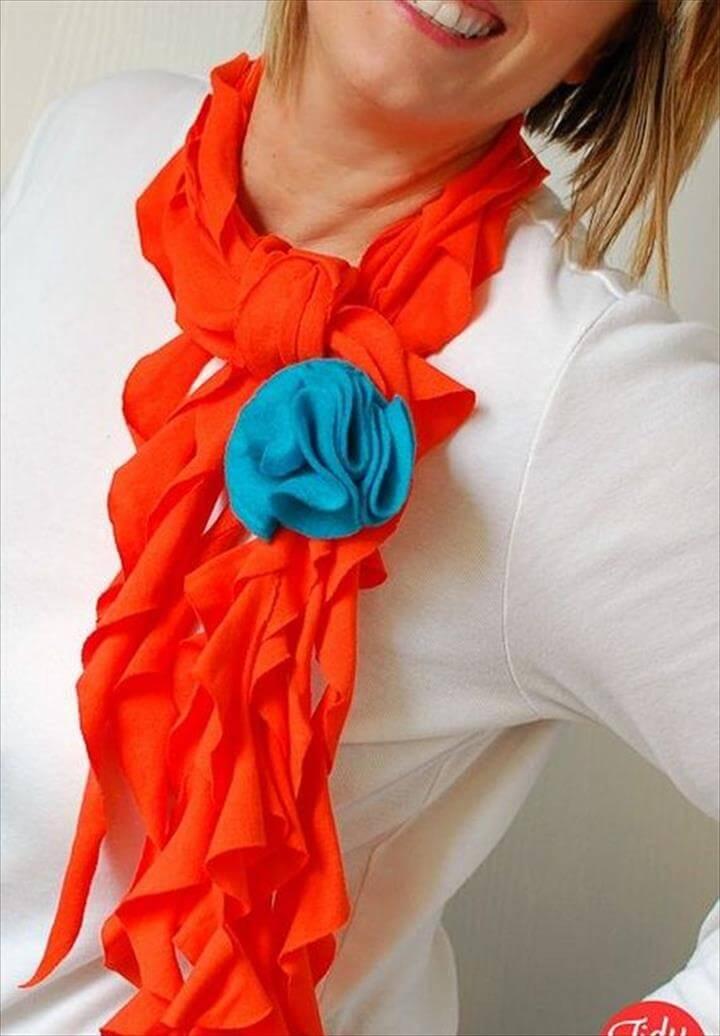 Image: tidymom.net
Pleated Knit Scarf

: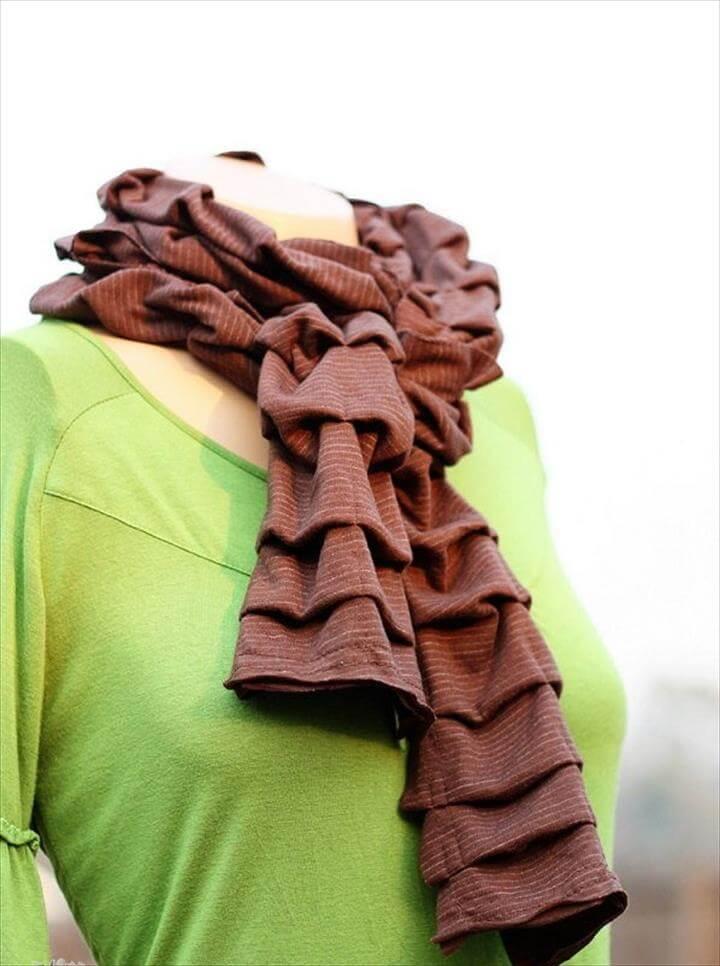 Image: makeit-loveit
No Knit Quick Scarf

: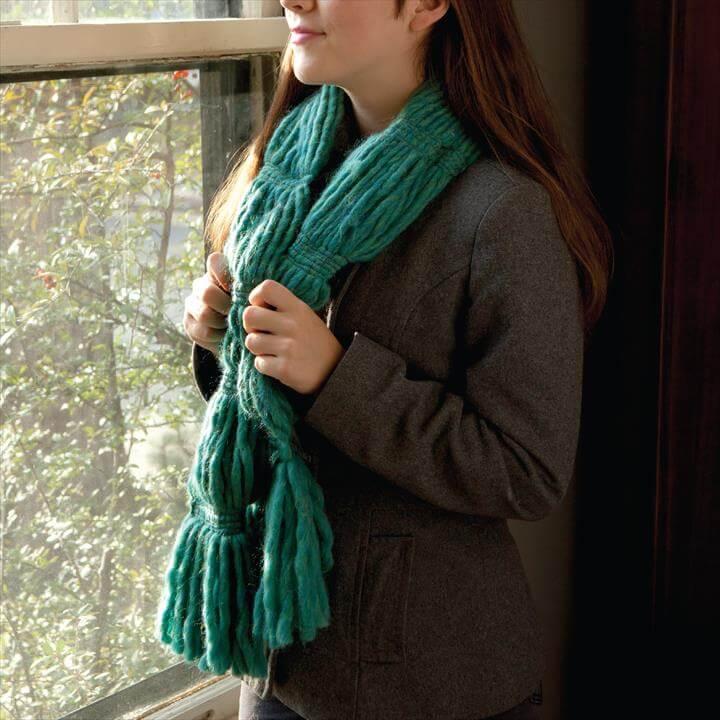 Image: ecosalon
Infinity Scarf

: Polka Dot Scarf

Image: shrimpsaladcircus
Scarf Without Knitting Needles

: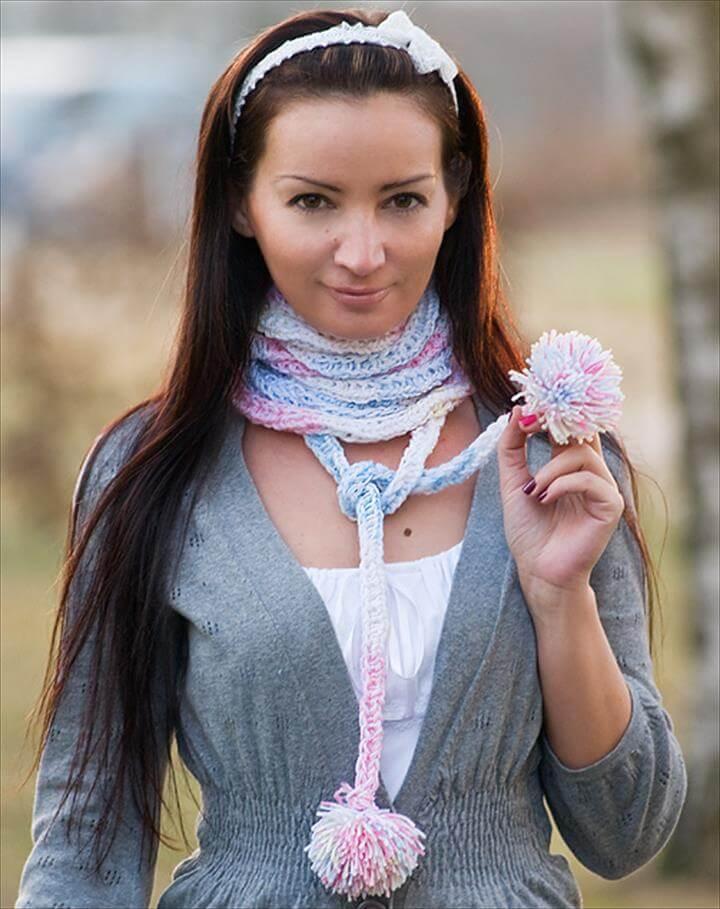 Image: bigdiyideas
Soft Lace & Knit Infinity Scarf

: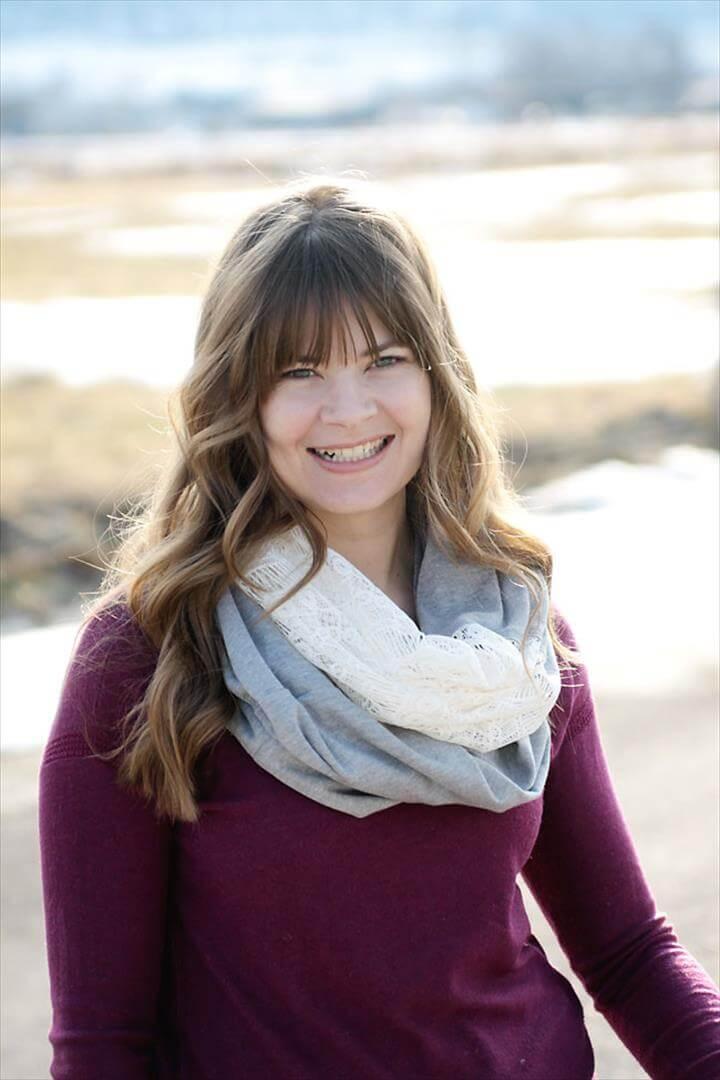 Image: itsalwaysautumn
Lace Tipped Scarf

: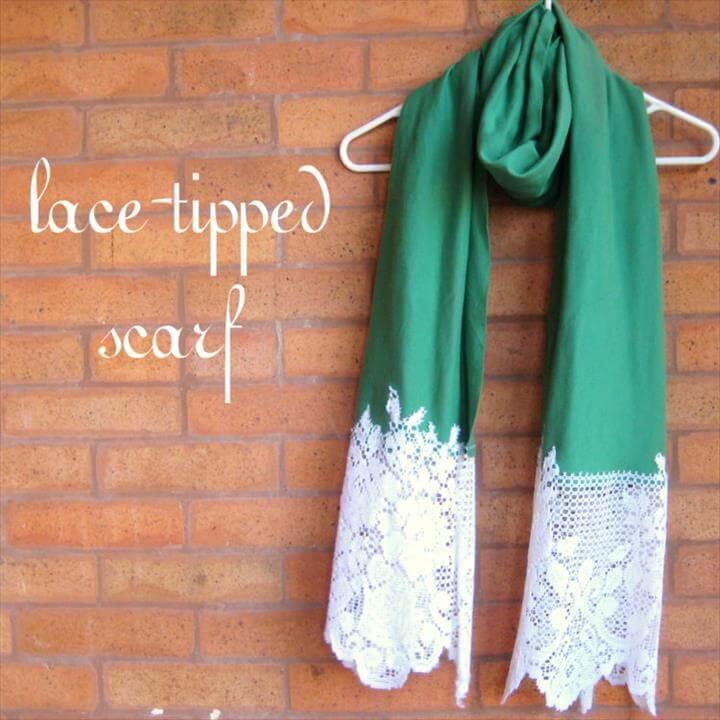 Image: wordpress
Long Pom Pom Cowl Scarf

: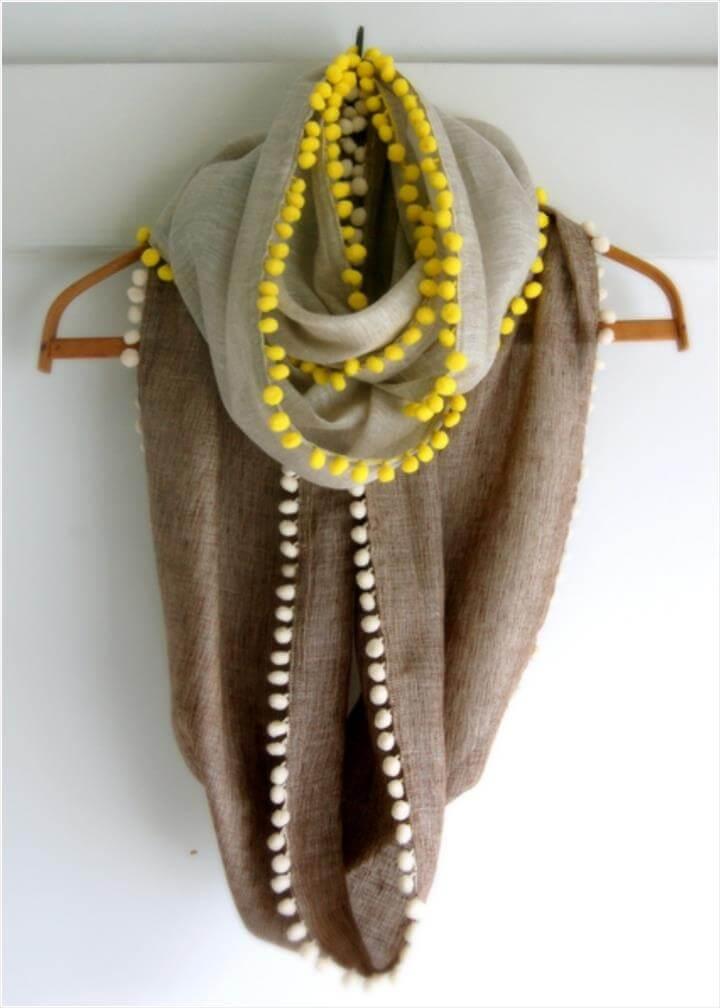 Image: purlbee
 Cozy DIY Flannel Scarf: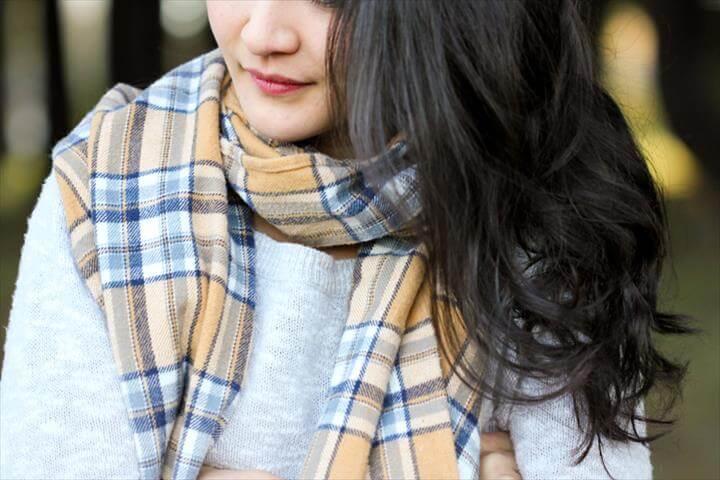 Image: deliacreates
 Stunning No-Knit DIY Scarf: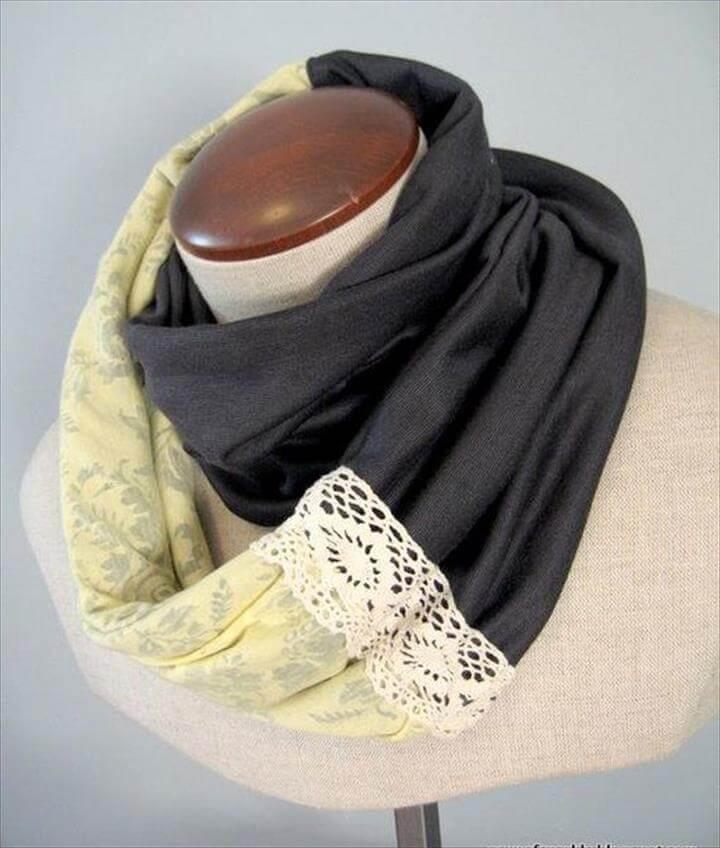 Image: acupofsparkle.blogspot
T-shirt Scarf

: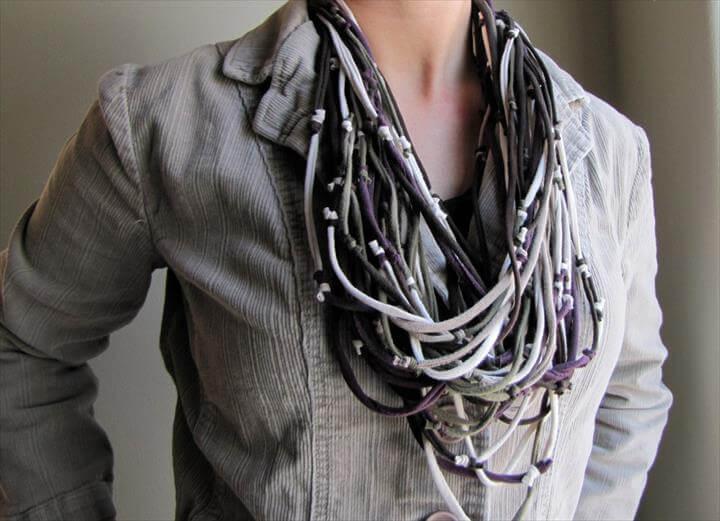 Image: etsy
Freezer Paper Stenciled Scarf

: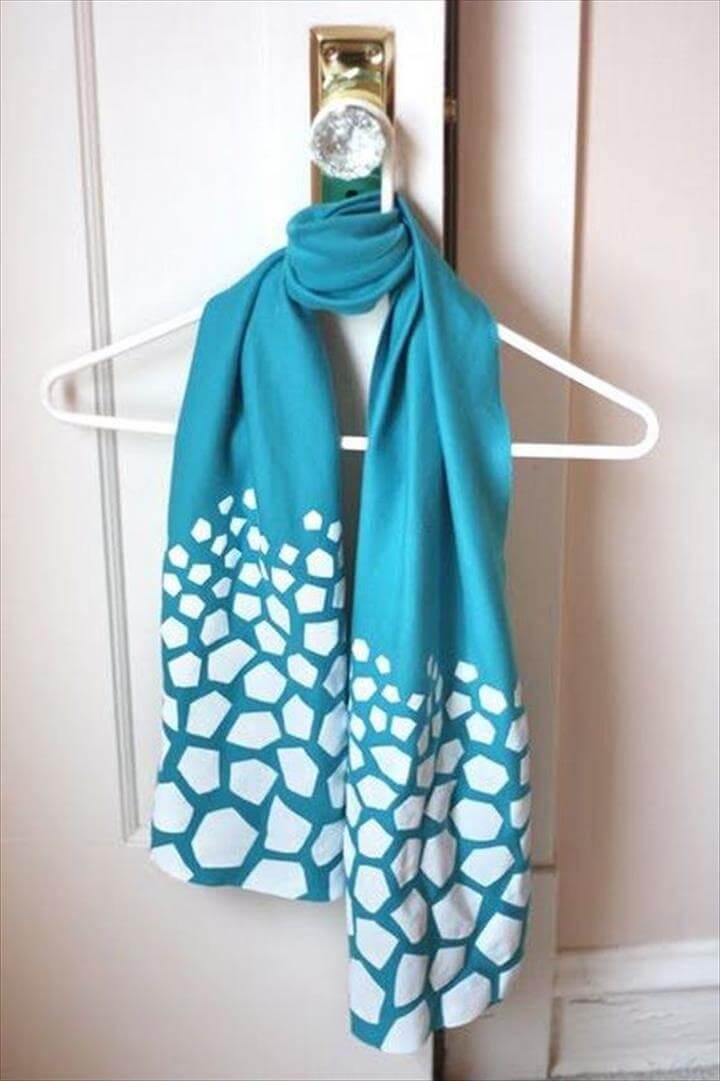 Image: howaboutorange.blogspot
Hooded Scarf

: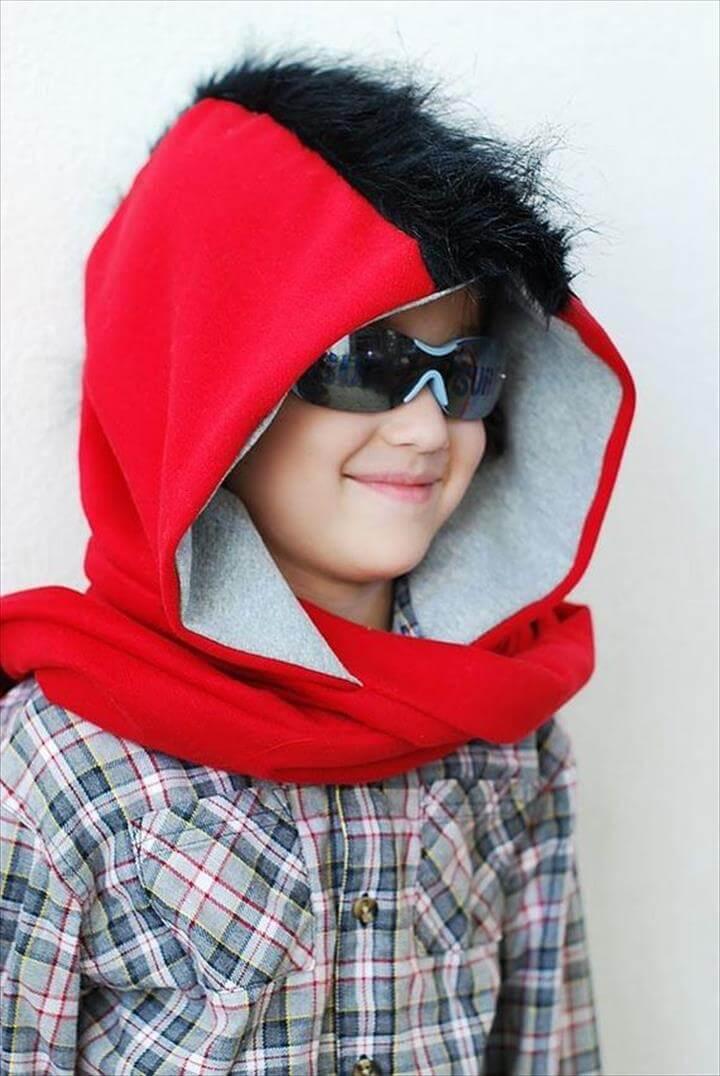 Image: pretty-ditty.blogspot
 Anthropologie Scarf: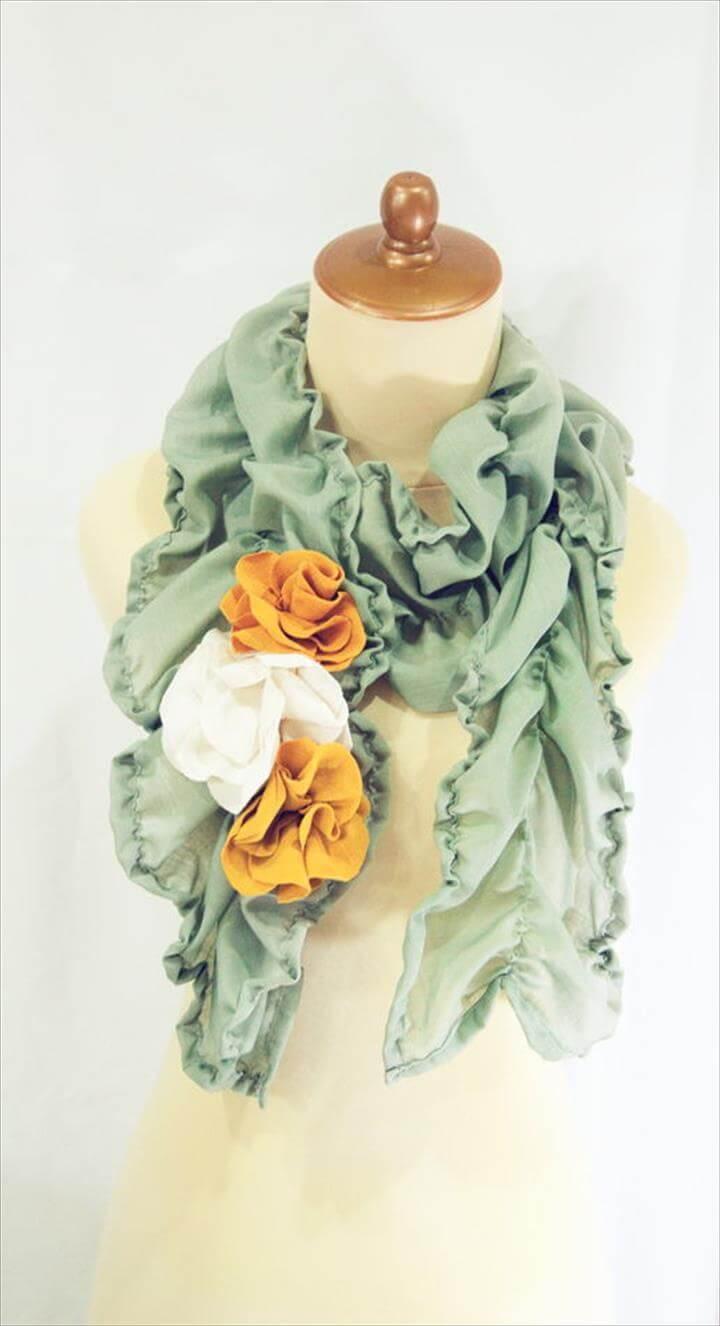 Image: sewingin-nomansland.blogspot
Arm Knitting Chunky Infinity Scarf

: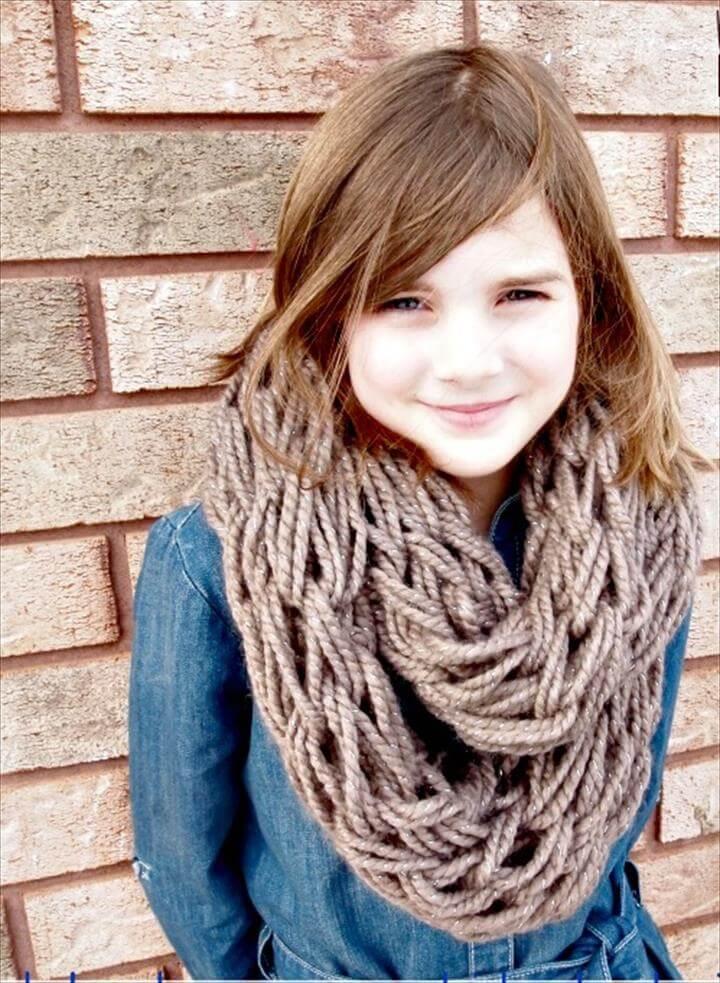 Image: becomingmartha