Yarn basically belongs to the knitting and weaving when it comes to the yarn crafts but not everyone can really be good at handling the crochet needles. Another reason may be the lack of time as the crochet crafts are time taking. So for all the non crochet persons there are plenty of fun ways to play artistically with the yarn and create some unusual art and crafts from it. So here is this amazing round up of 33 DIY no crochet yarn projects to satisfy your to satisfy your thrust for the yarn art but without being the crochet sticks and patterns involved.
Creating a huge variety of home decor and styling items the yarn art yields to a lot of fun accessories for the ladies and the kids and thus covers a big creative spectrum. There are some simple and fun yarn techniques involved behind each project that you can easily learn and give a try to gain your favorite yarn project of yourself. The very first trick, technique or idea is wrapping up the yarn on loads of homey things and lend them a colorful and delightful look like DIY lampshades, wreaths, monograms, frames, vases, holders etc.
The second way of using the yarn is making braids and then use those braids for further cute yarn projects like bows, baby booties, yarn basket etc. third artistic approach to the yarn is through the fringes that can be so much fun and colorful o the walls, pillows and macramé. Apart from these basic yarn art tricks there are still some other to work on it in your own way and create something really custom and personalized for yourself or the DIY home decor. So browse each idea with the tutorial link given to each of them so that you can do your very own and favorite yarn project quite easily and nicely at home.
Yarn Style Fishtail Braid: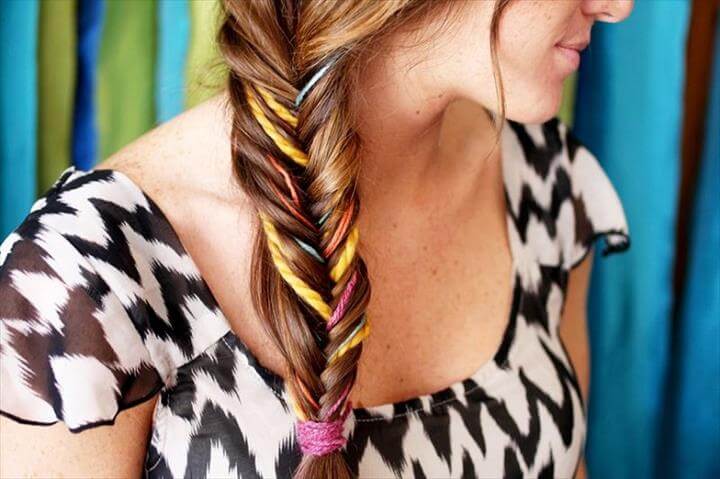 Image: abeautifulmess
Crochet T-Shirt Yarn Basket

: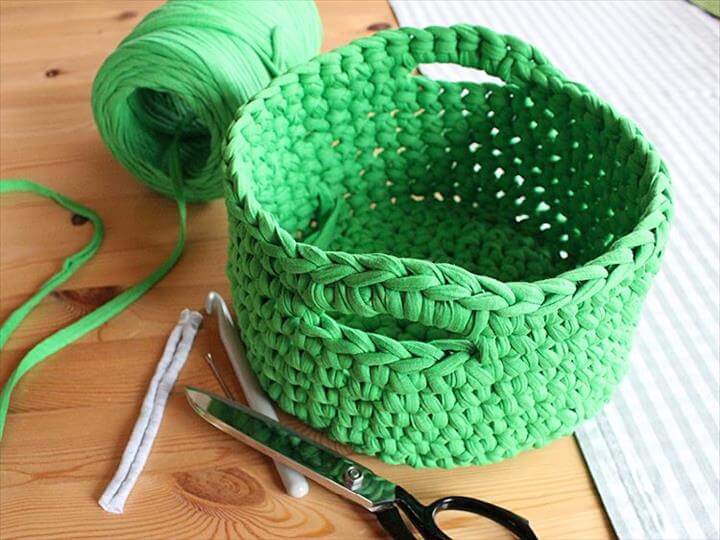 Image: dawanda
Yarn Fringe Pillow: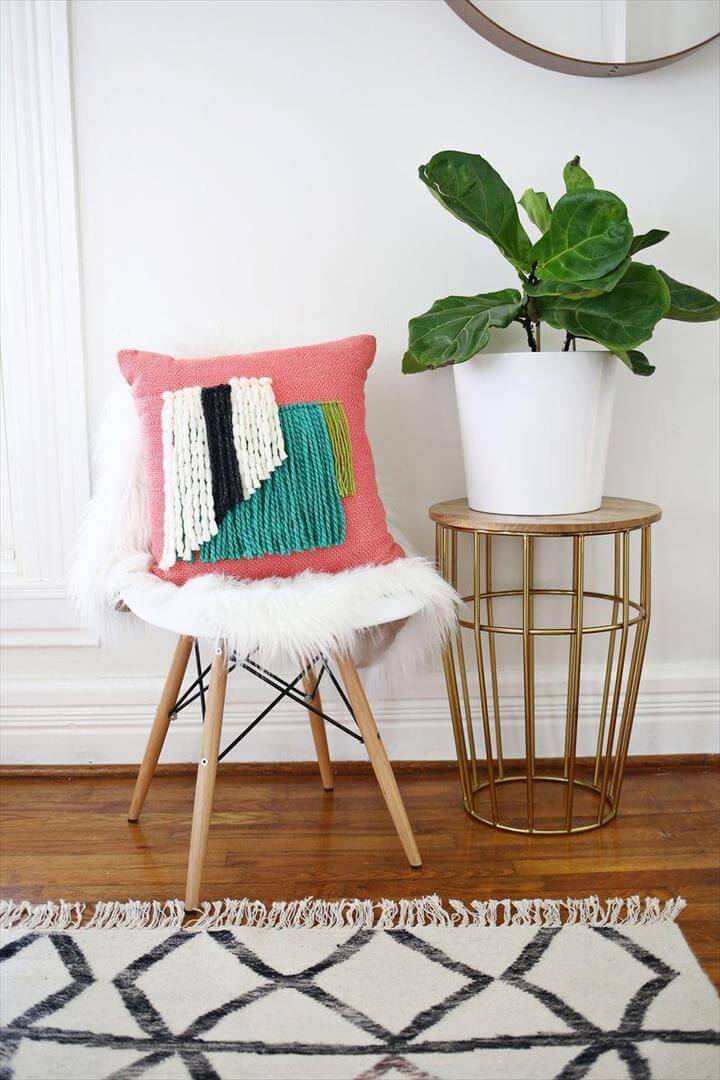 Image: bloglovin
Petite Yarn Bow

: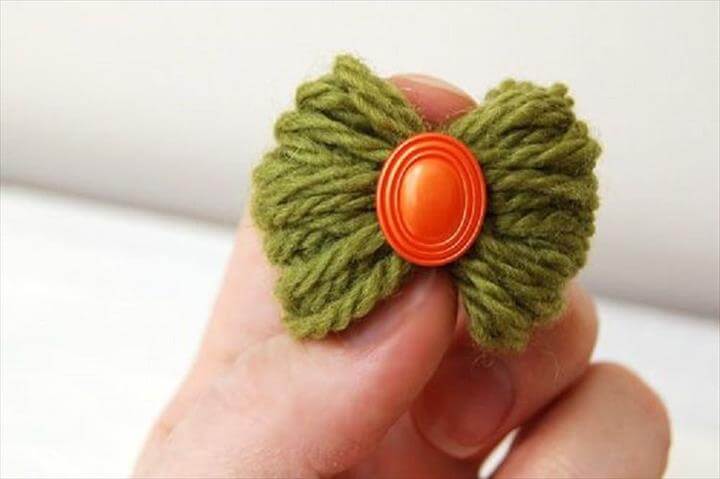 Image: craftsnob
Colorful Yarn Wall Hanging: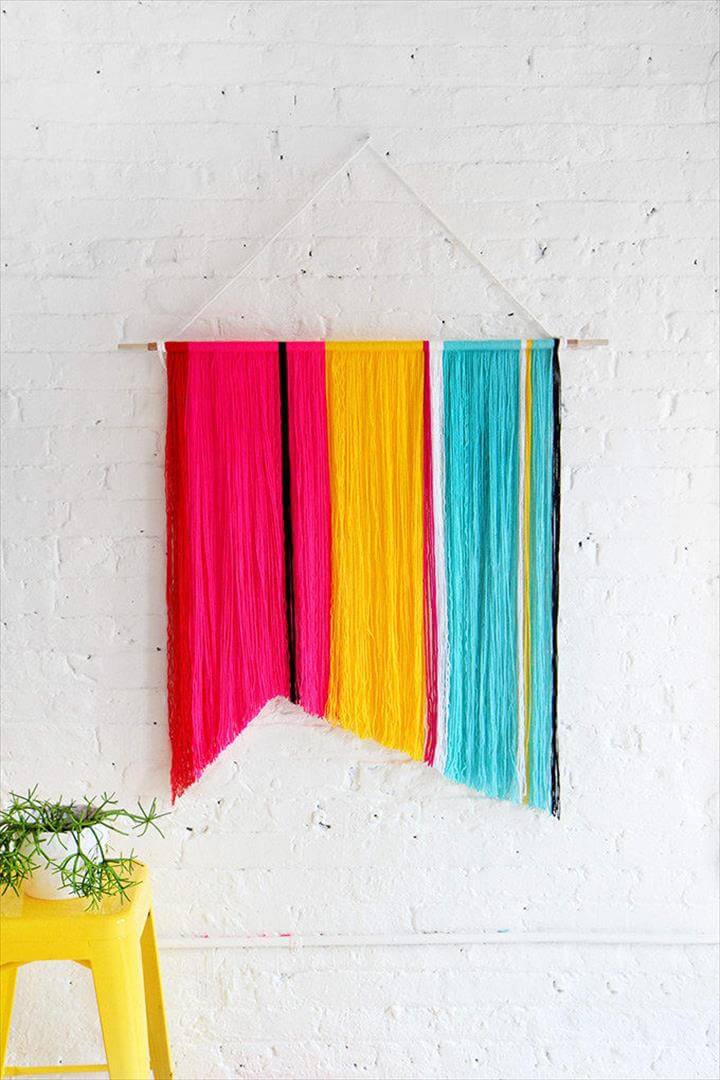 Image: ispydiy
Cup Weaving With Yarn

: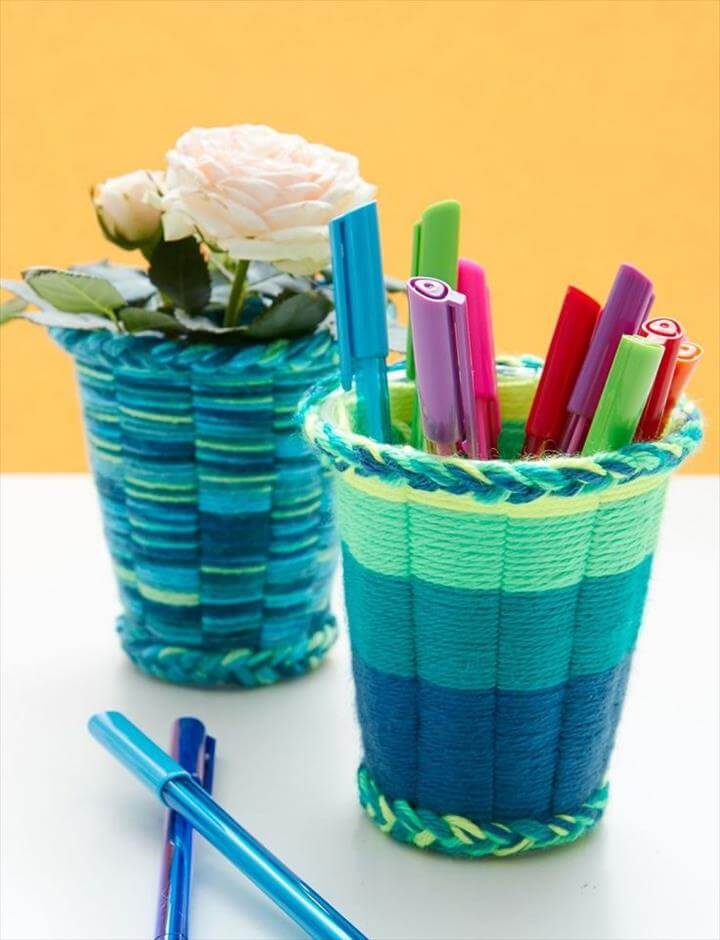 Image: yarnspirations
Yarn Christmas Tutorial

: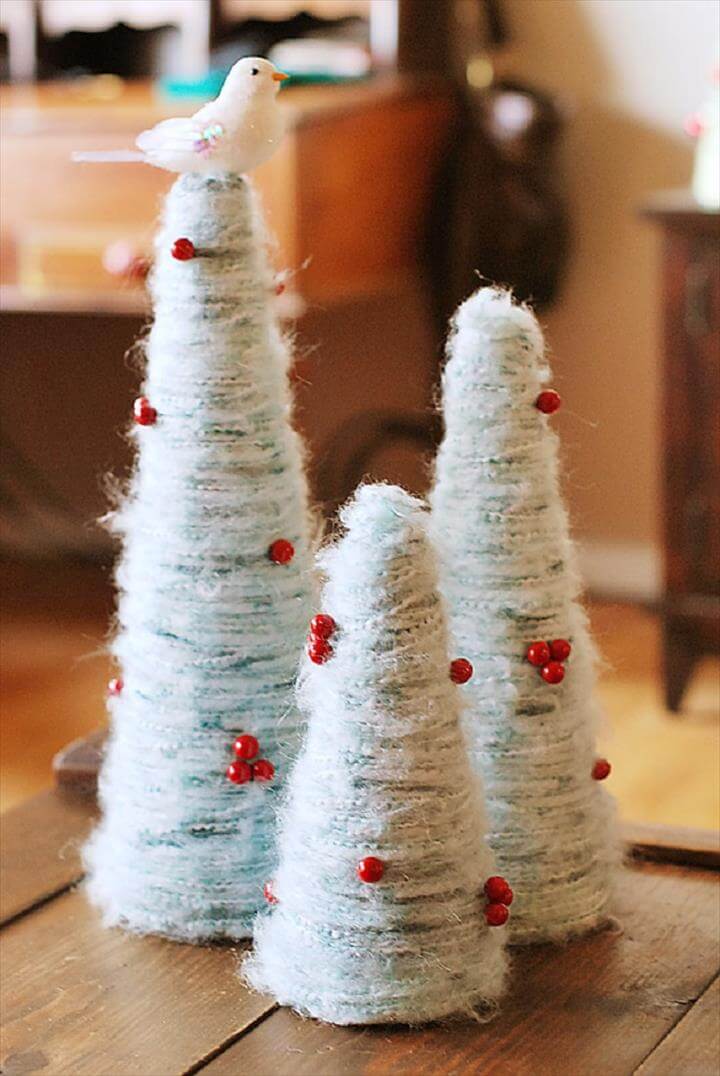 Image: pretty-ditty.blogspot
Yarn Thanksgiving Pumpkins

: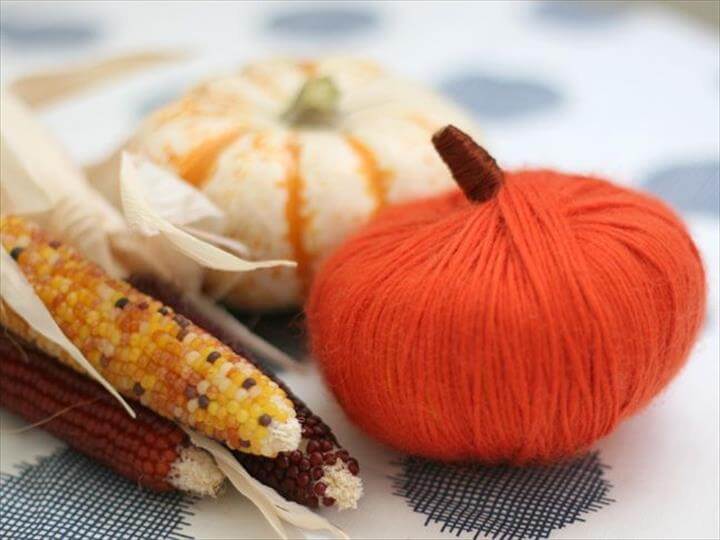 Image: momtastic
Pom Pom Chicks

: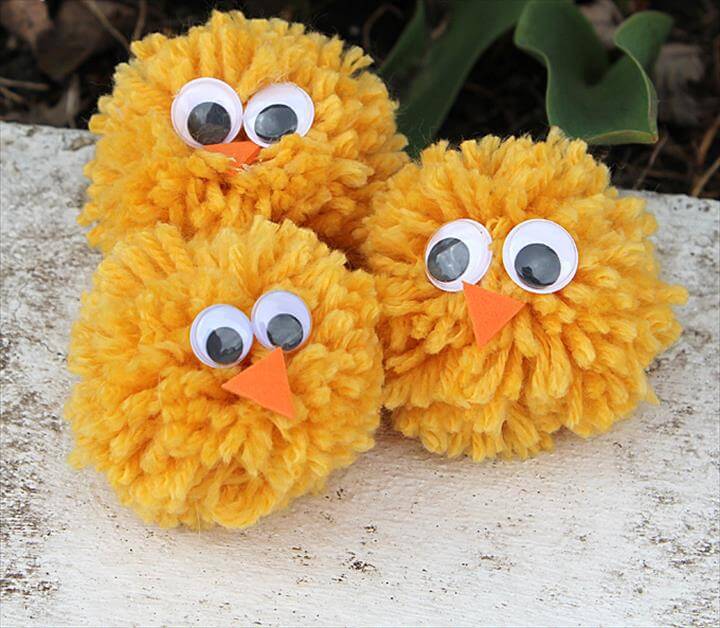 Image: craftsbyamanda
DIY Pendant Light: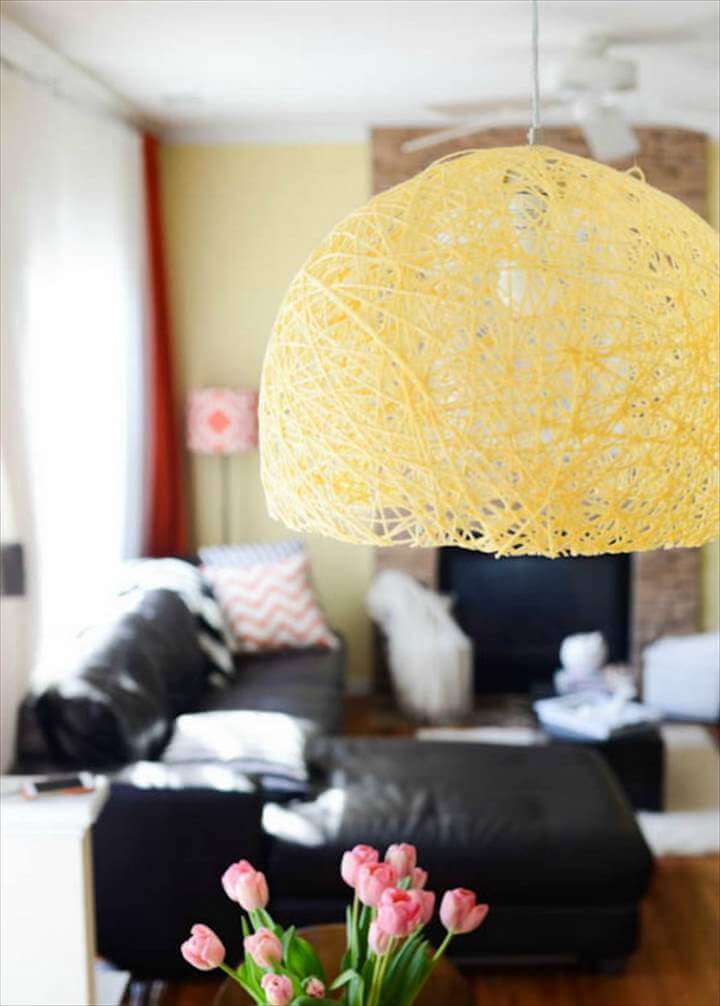 Image: placeofmytaste
Yarn Plate Wall Hanging

: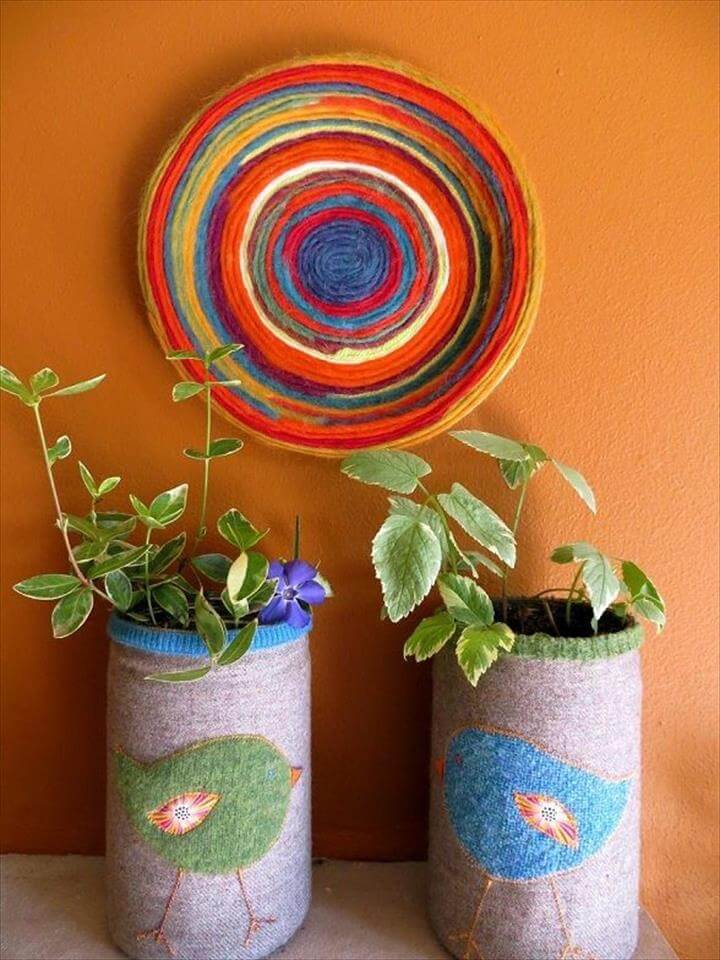 Image: thecraftycrow.net
Pom-Pom Garland Tutorial: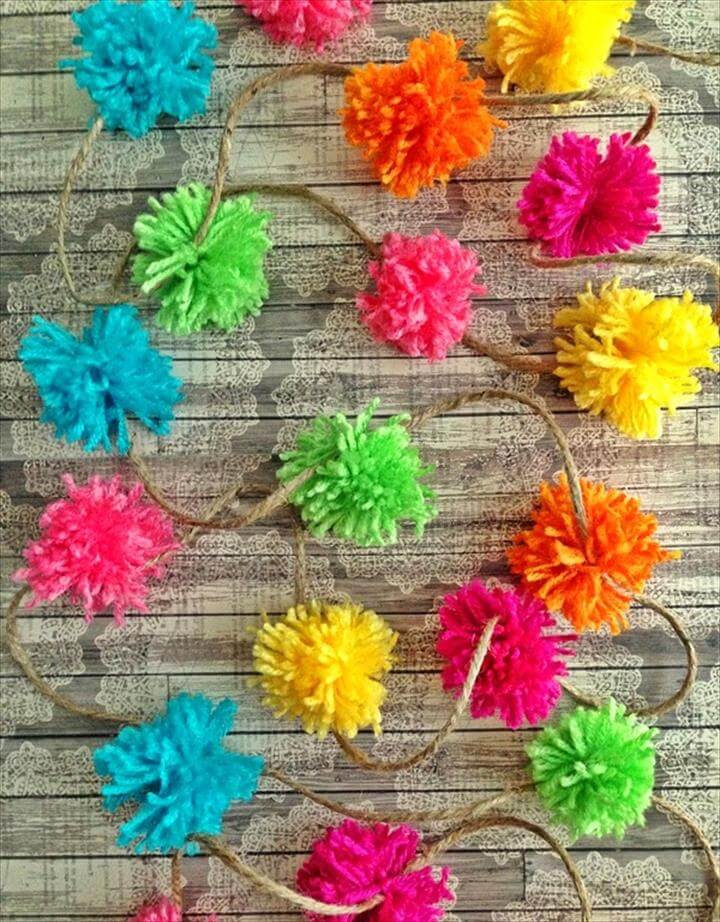 Image: dejavuedesigns
Finger Knit Woven Rug

: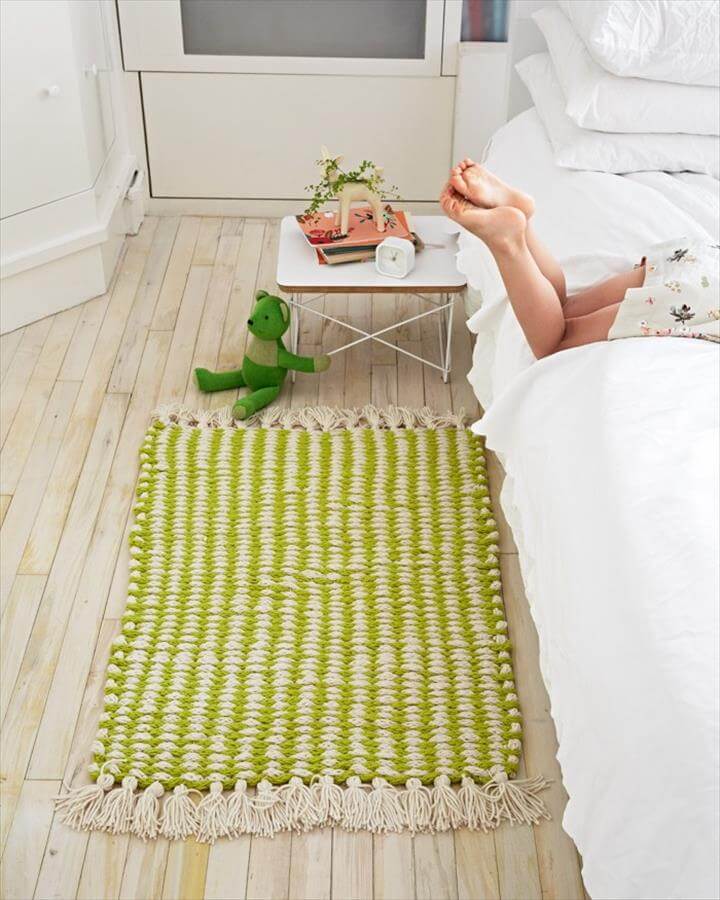 Image: ravelry
Colorful Yarn Bowl: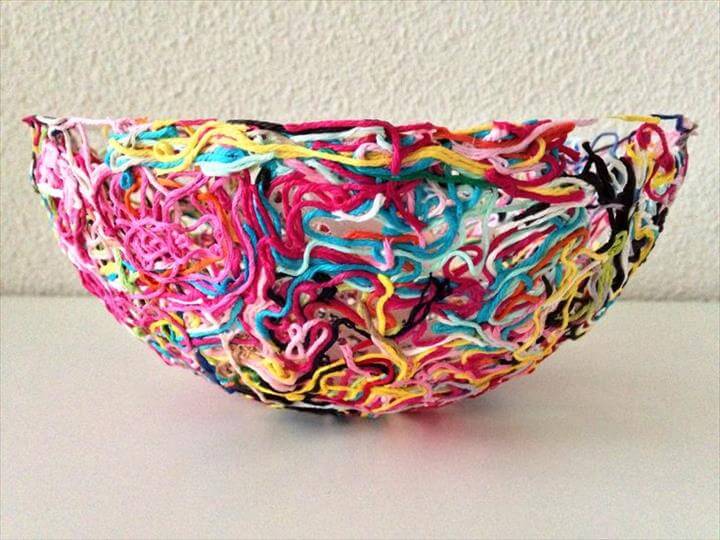 Image: elisiorgudukkani
Yarn-Wrapped Letter: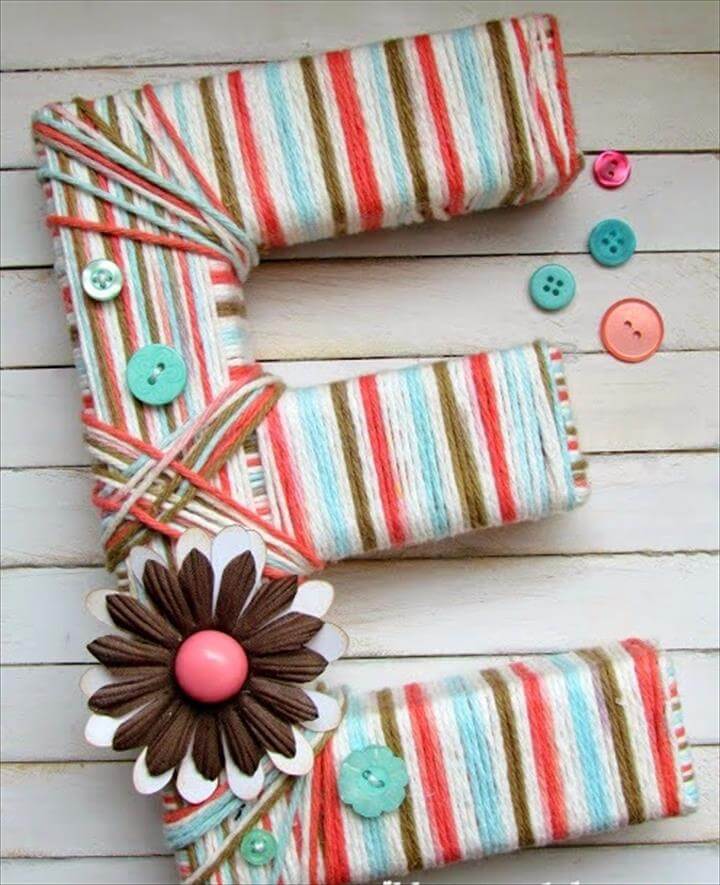 Image: ribbonsandglue
Boho Yarn Framed Decor

: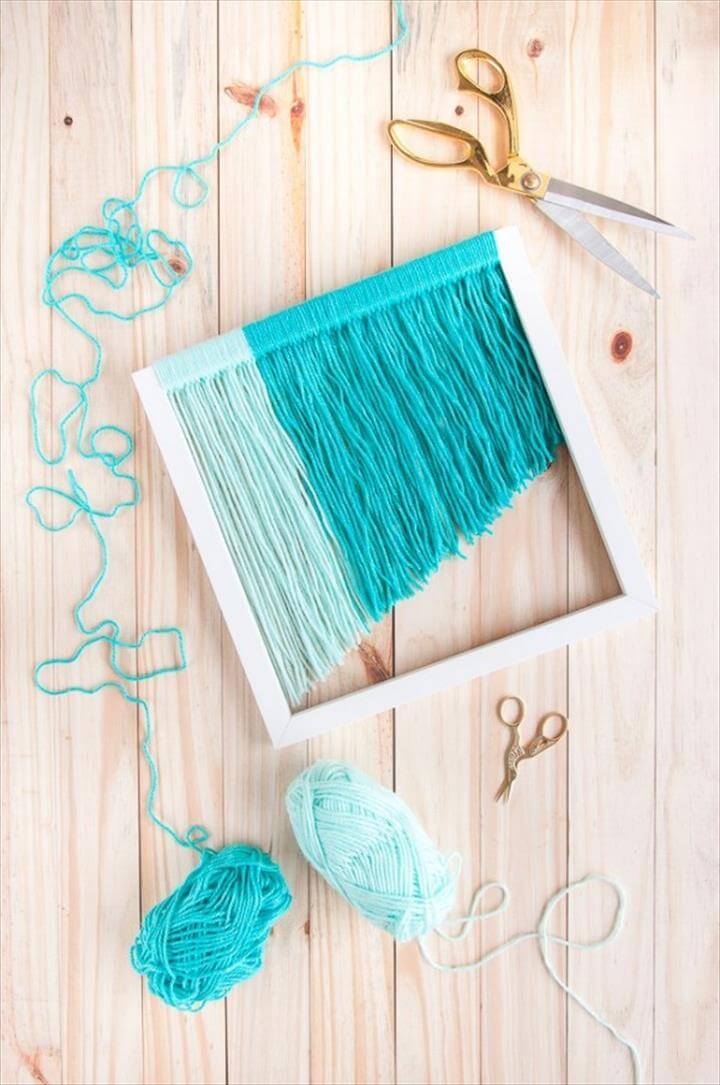 Image: aparedeindecisa.com.br
 Big Loop Knitted Hat Tutorial: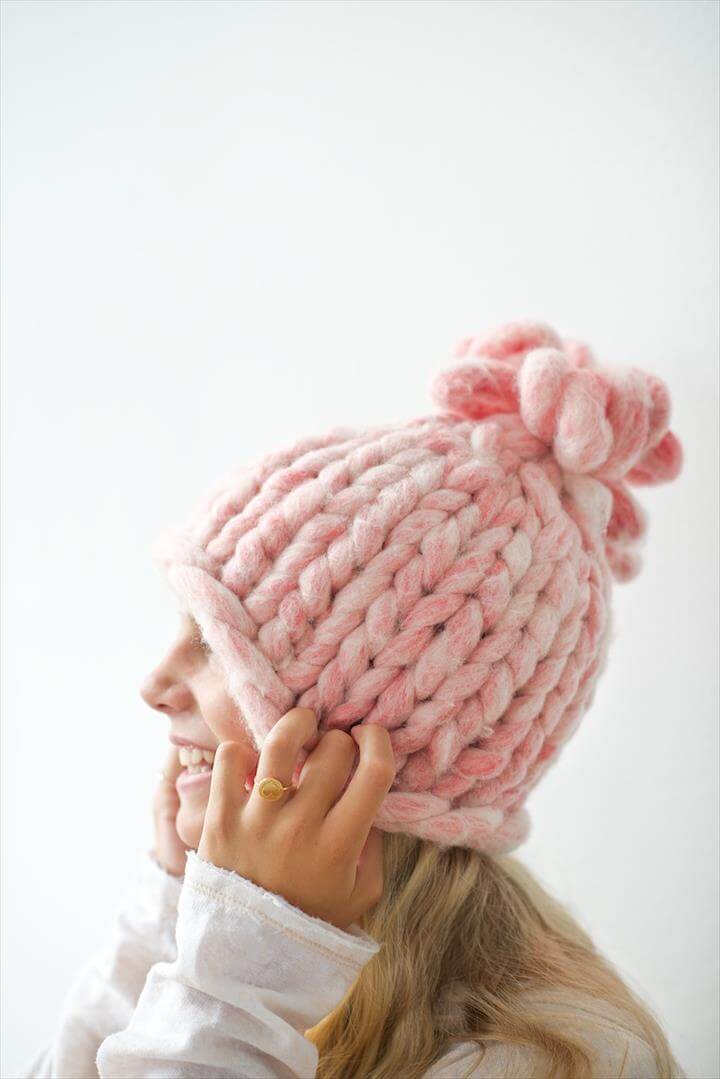 Image: lebenslustiger
Easy Yarn Loop Scarf

: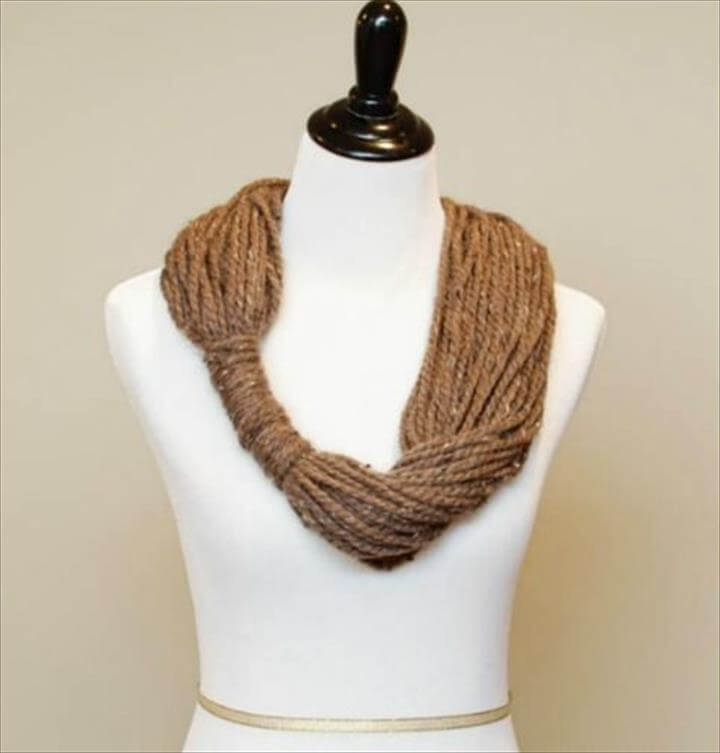 Image: notey
Cute Yarn Birdie

: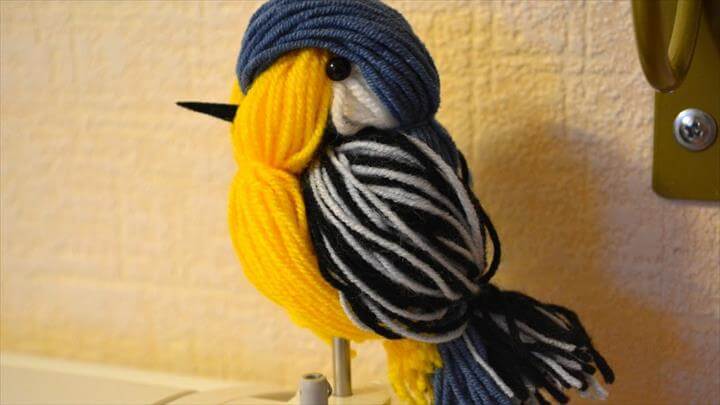 Image: youtube
Epipa Baby Booties

: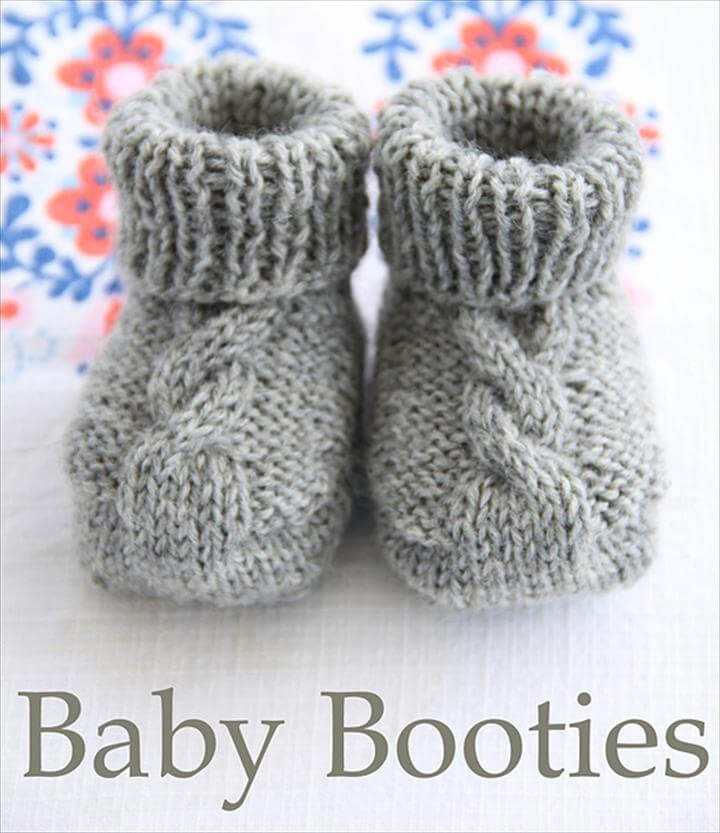 Image: ravelry
Finger Knit Wreath

: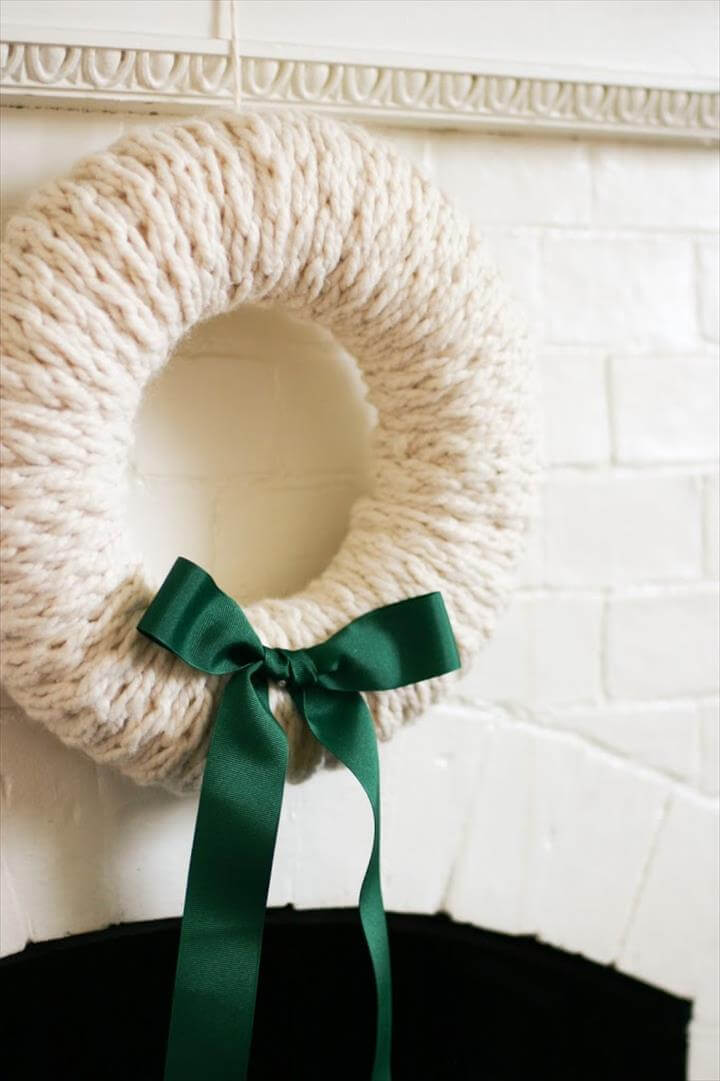 Image: flaxandtwine
Ringlet T-shirt Scarf

: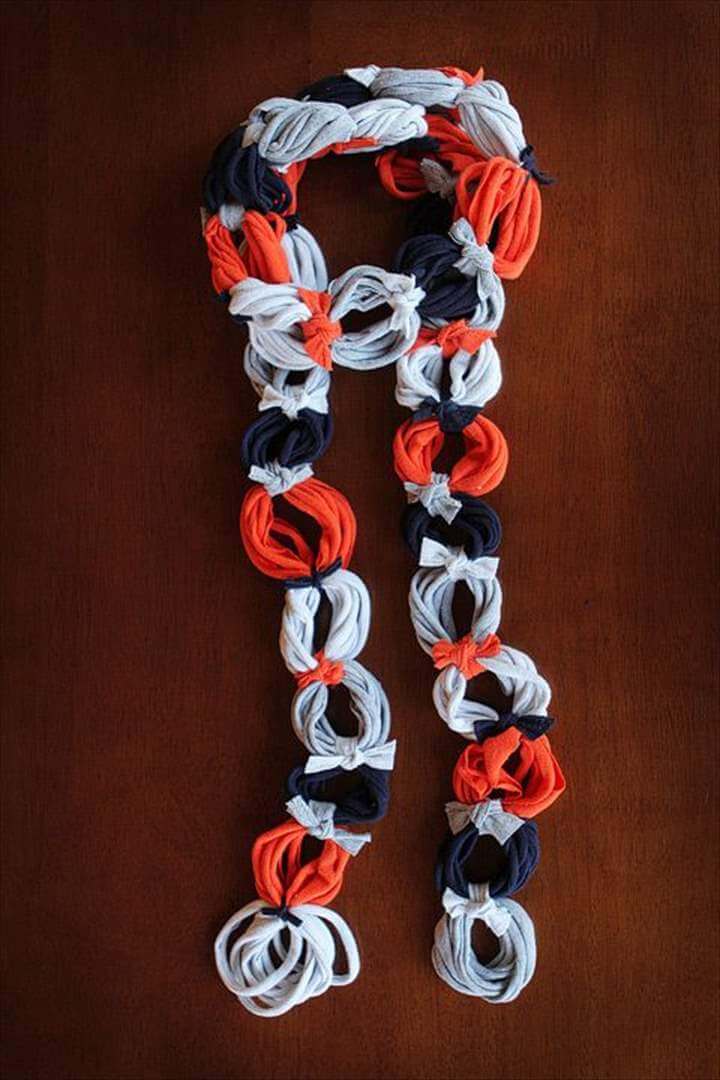 Image: kevinandamanda
Baby Booties

: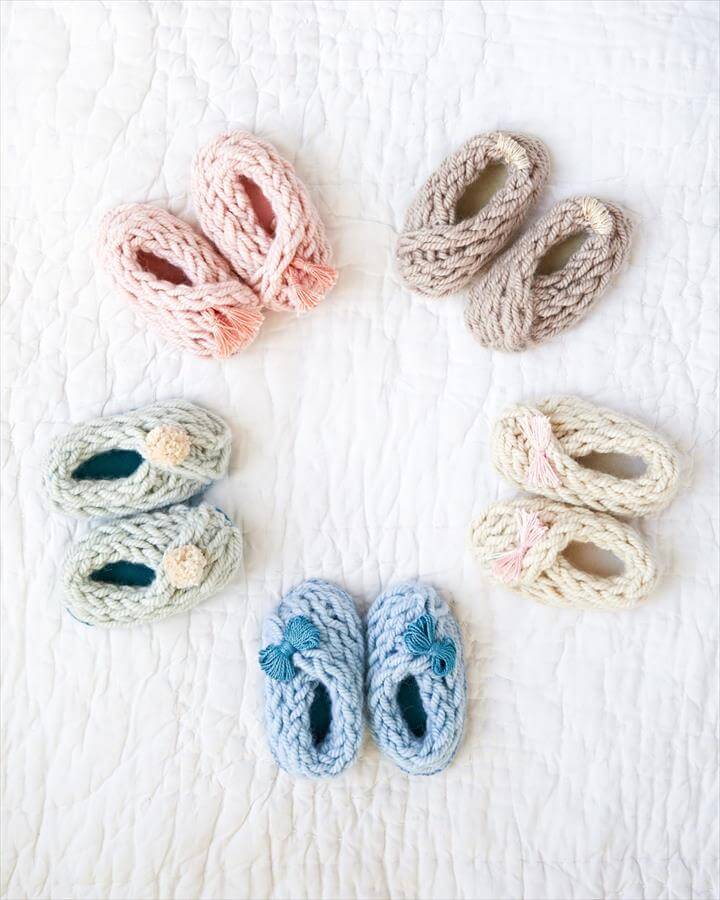 Image: amazon
Yarn String Art: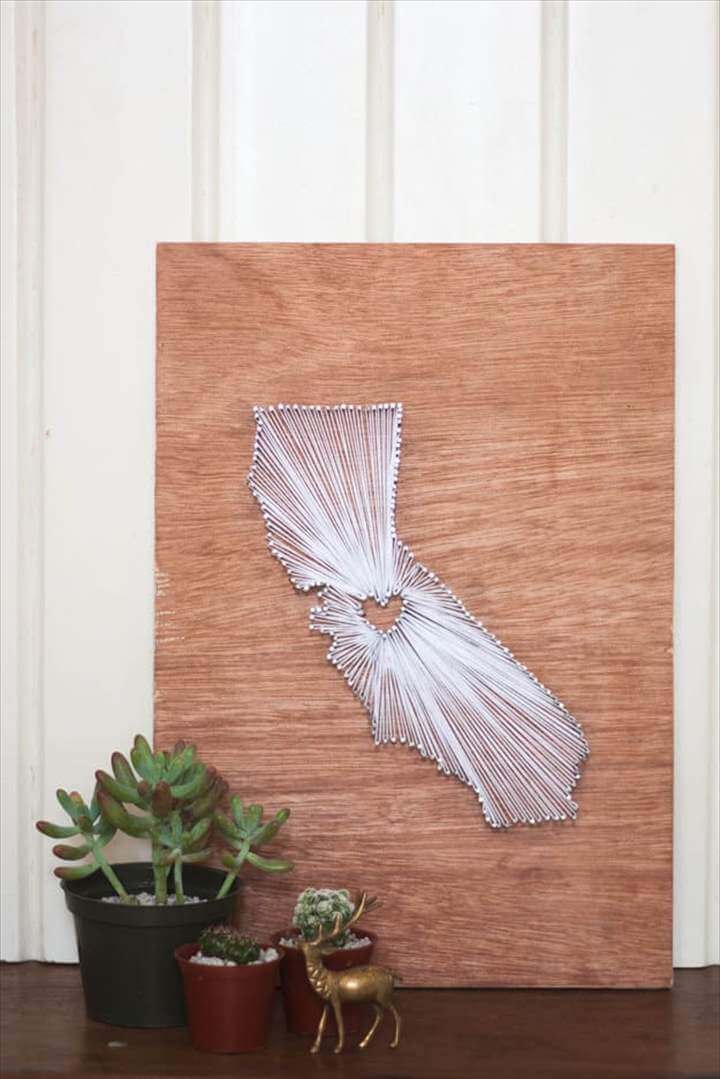 Image: diyprojects
Yarn Headband

:
Image: consumercrafts
Gorgeous No-Knit

Plant Hanging Idea: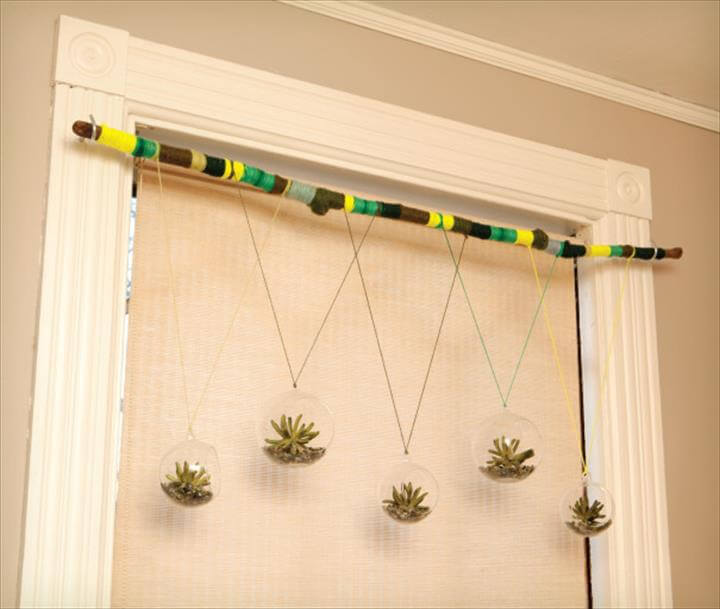 Image: ecosalon
Yarn Scarf: DIY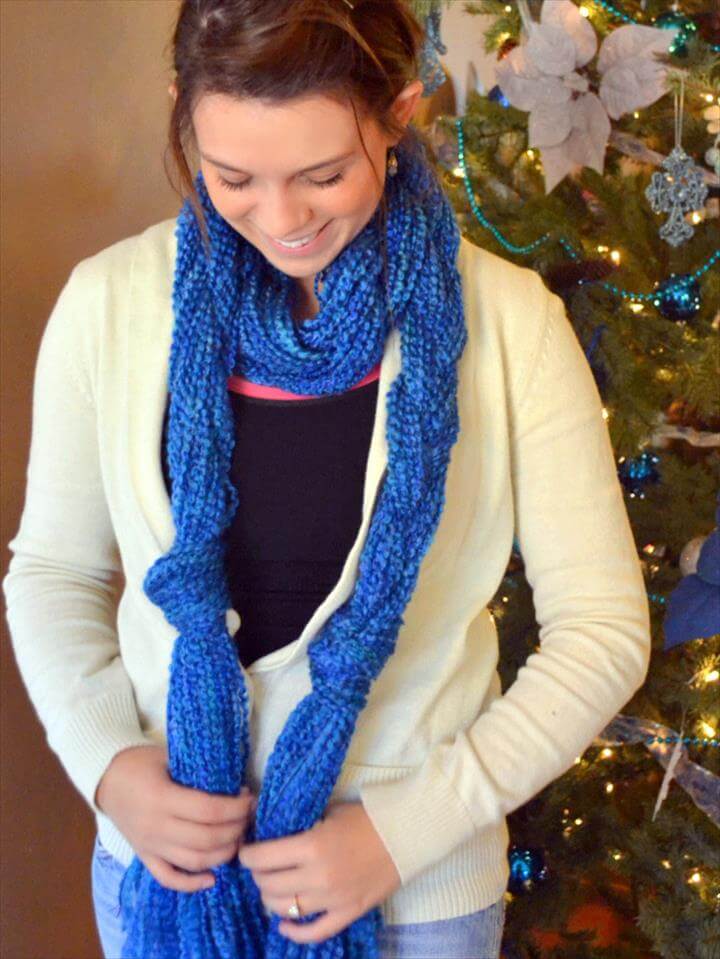 Image: amybayliss
Yarn Eggs

: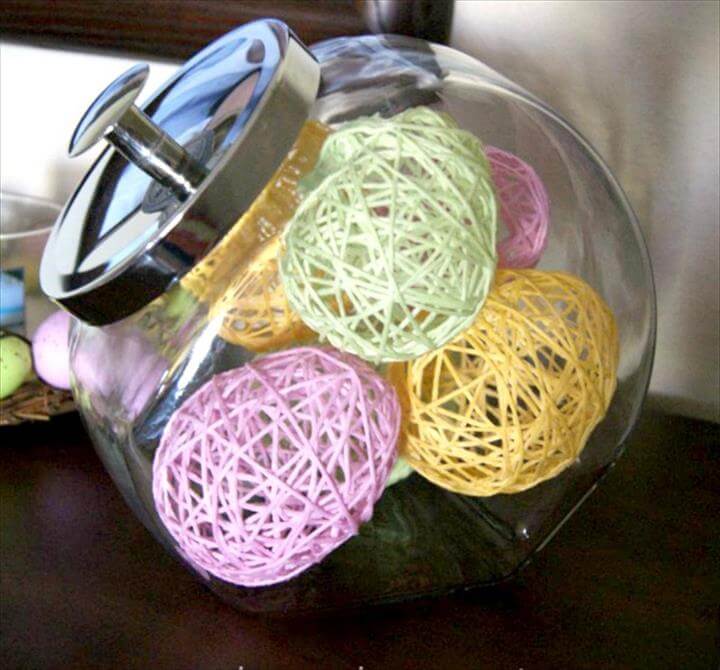 Image: happyhourprojects
Amazing Yarn Necklace: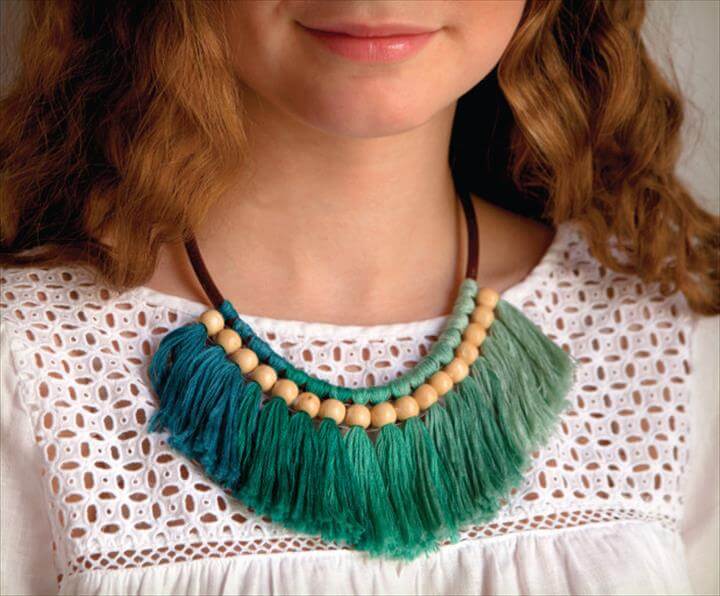 Image: notey
Yarn Wall Art

:

Boho-Style Wall Hanging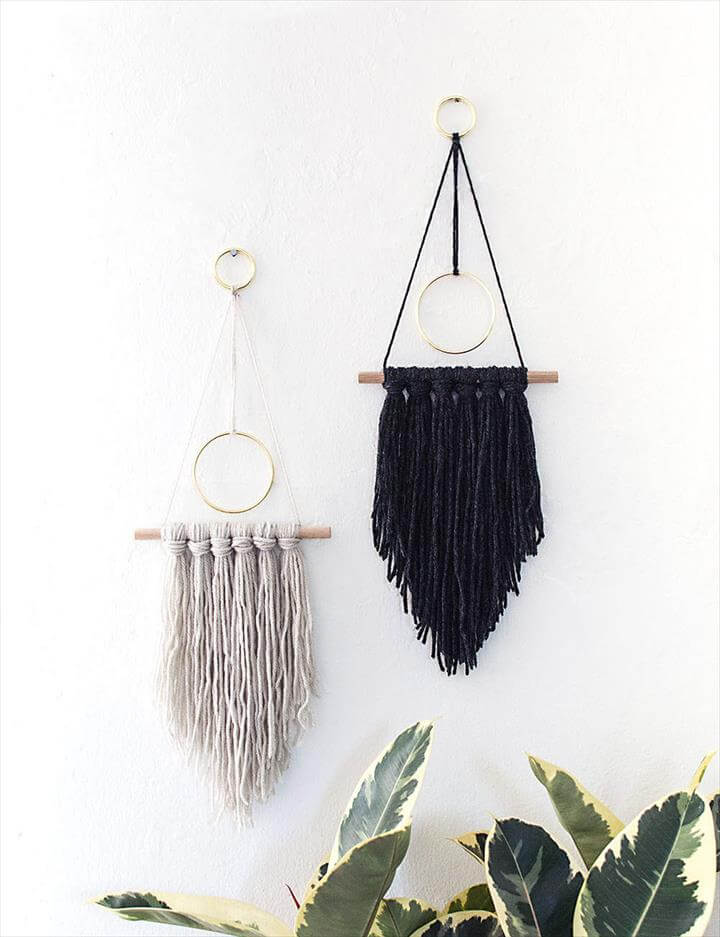 Image: curbly
Thread & Chain Bracelet: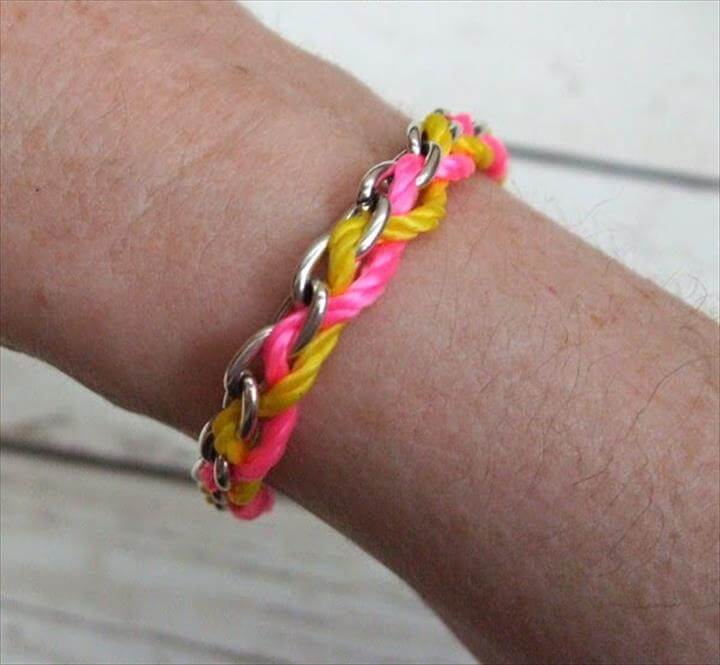 Image: sumoftheirstories
Macrame Wall Hanging

: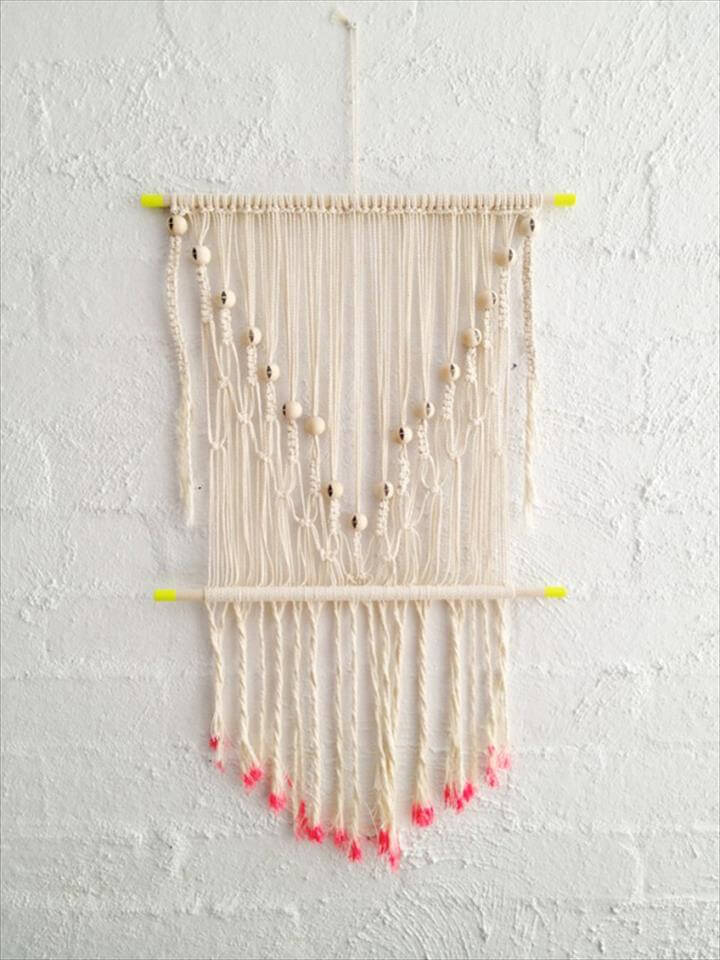 Image: apairandasparediy
Yarn Wig For Rainbow Brite: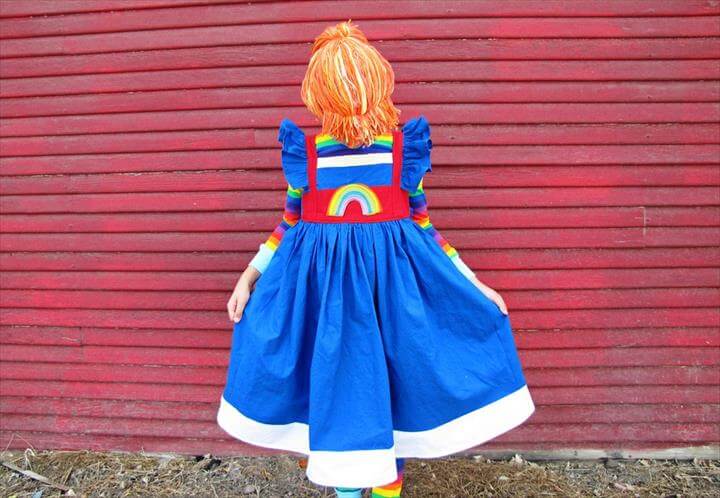 Image: makeit-loveit