Yarn basically belongs to knitting and weaving when it comes to yarn crafts, but not everyone can really handle the crochet needles. Another reason may be the lack of time as the crochet crafts are time taking. For all the non-crochet persons, there are plenty of fun ways to play artistically with the yarn and create some unusual art and crafts from it. So here is this amazing round-up of 30 Yarn Art And Crafts For Kids to satisfy your thrust for the yarn art without being the crochet sticks and patterns involved.
Creating a huge variety of home decor and styling items, the yarn art yields many fun accessories for the ladies and the kids and thus covers a big creative spectrum. There are some simple and fun yarn techniques involved in each project to learn and gain your favorite yarn project easily. The first trick, technique, or idea is wrapping up the yarn on loads of homey things and making them colorful and delightful like DIY lampshades, wreaths, monograms, frames vases, holders, etc.
The second way of using the yarn is making braids and then use those braids for further cute yarn projects like bows, baby booties, yarn baskets, etc. third artistic approach to the yarn is through the fringes that can be so much fun and colorful o the walls, pillows, and macramé. Apart from these basic yarn art tricks, there are still others to work on it in your own way and create something really custom and personalized for yourself or the DIY home decor. So browse each idea with the tutorial link given to each of them so that you can do your very own and favorite yarn project quite easily and nicely at home.
1. Yarn Pom Pom Chicks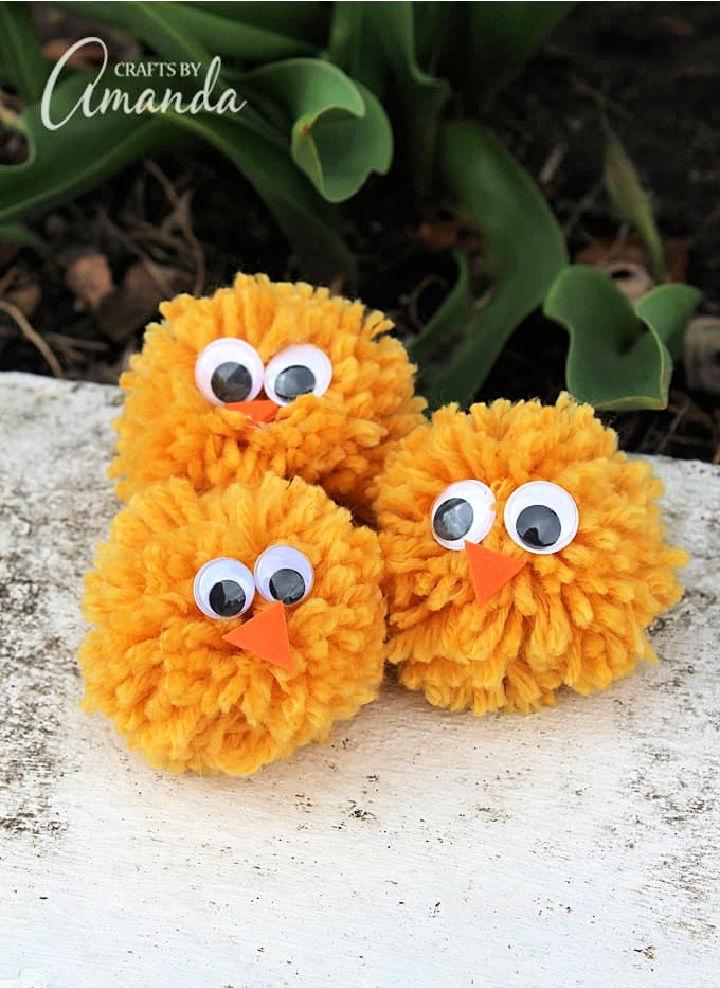 Let your kids work on creative and innovative activities to keep them active. Creating these yarn pom poms is a five minutes craft. Kids also can work on this yarn craft as it doesn't involve knitting and crochet. Use the scrap orange color yarn for making these chicken pom poms. Give these chicken pom-poms a more realistic and fun-loving look for the kids with google eyes. Use scrap paper for creating the beak of chicken. craftsbyamanda
2. DIY Yarn Wall Art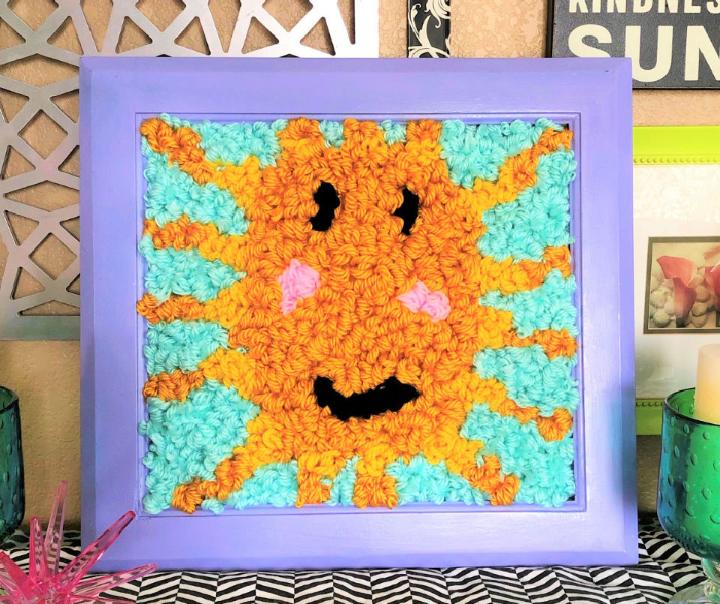 Add more colors and brightness to your room with this fun-loving and easy-to-make yarn craft. Create this wall art using yarn of different colors and patterns. Draw the shape on the paper that you want to create on the frame. In this way, it will be easier for you to work on this wall craft. Excitingly! This wall art doesn't include any tools. You can create all the shapes by tying the yarn around the wire inside the frame! lostmom
3. Fluffy Valentine Yarn Heart Wreath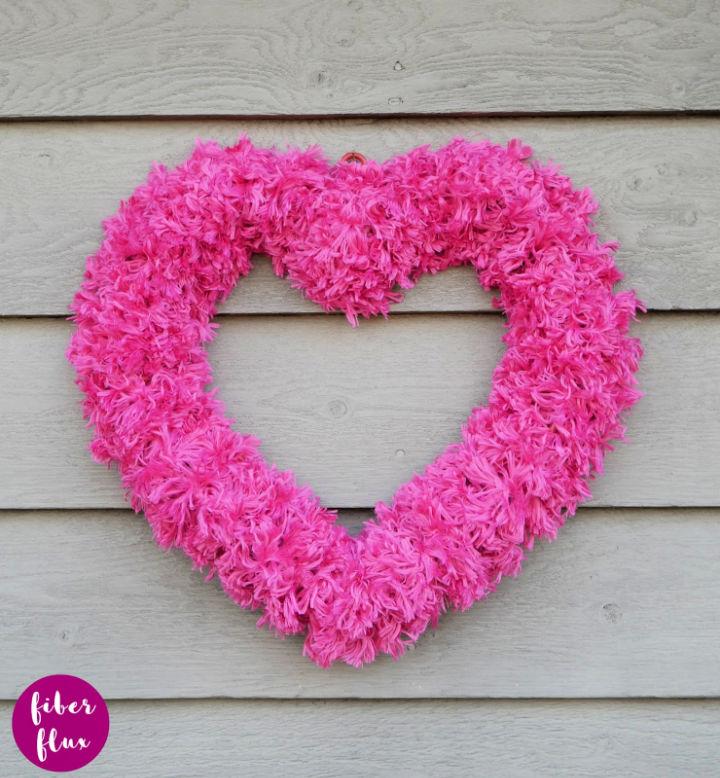 Looking for a last moment valentine's Day wreath to décor your room or door? Don't worry. Create this fluffy wreath for your valentine's celebration and decoration using red color fur yarn. To make the heart shape wreath, use story foam or soft wire. All you need to do is wrapping the fur all around the wreath neatly or smoothly. Make this wreath more desirable with a decorative bow or ribbons. fiberflux
4. Rapunzel Braided Yarn Hair Clip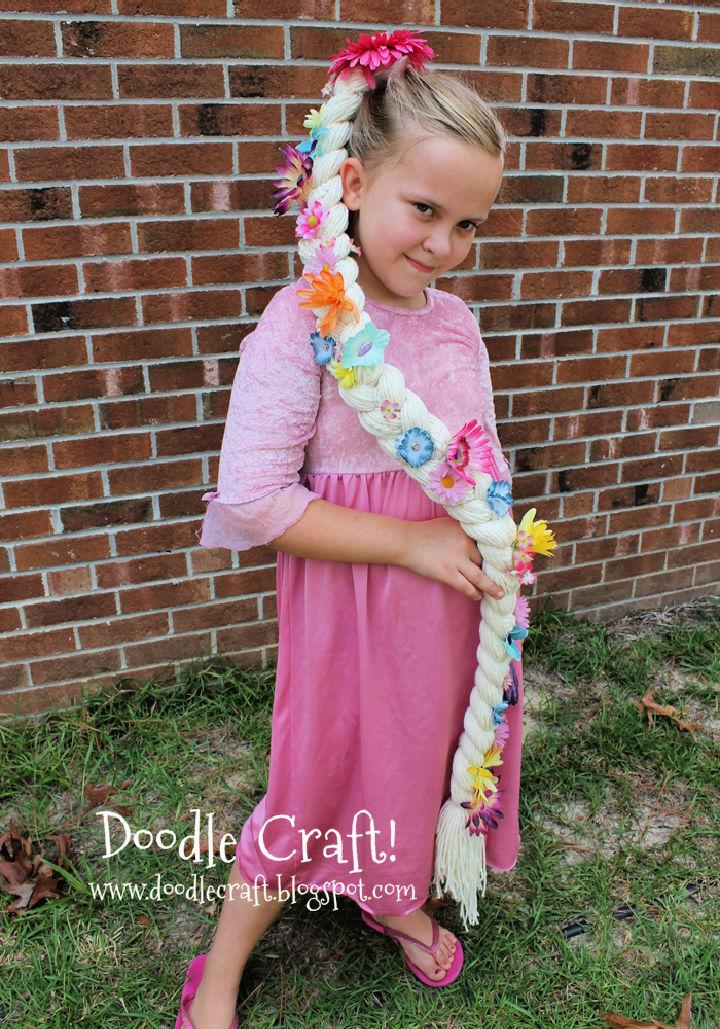 No doubt, Rapunzel is a girl's favorite character because of her long and silky hair. Create a Rapunzel-inspired braided clip for your princesses using yarn and faux flowers. Reuse an old clip for creating this braided-style hairpin. The only thing you need to do is braiding the yarn strands and embellish them with artificial flowers. That's all. With no time and effort, you are all done having a dreamy clip for your girl! doodlecraft
5. Scrap Yarn Pom Poms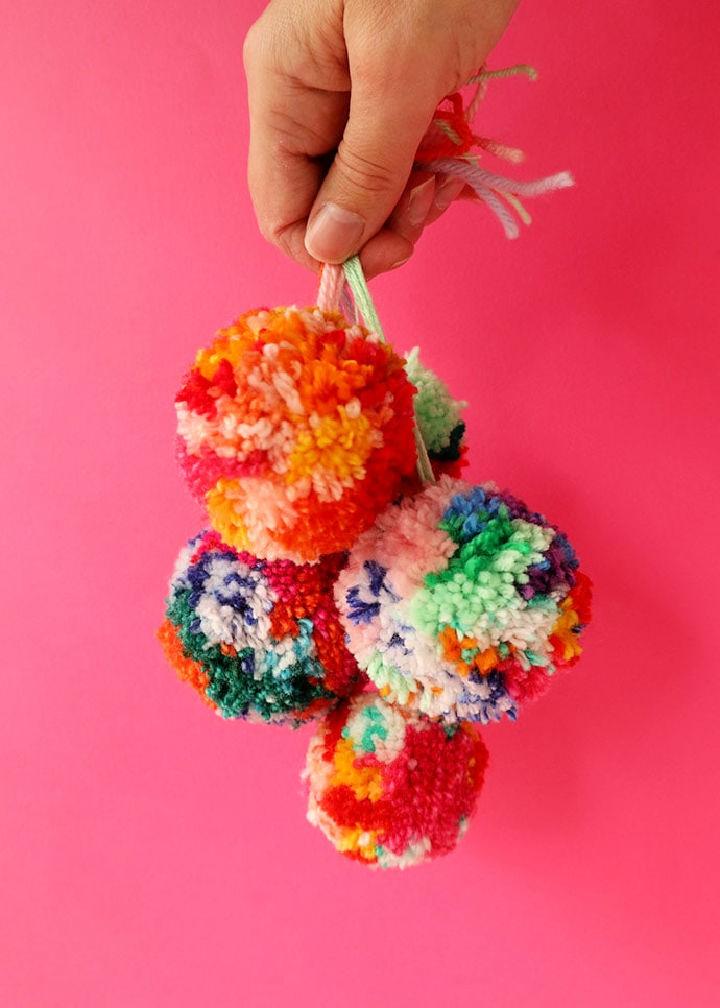 Create pom-poms for birthday decorations and celebrations by yourself instead of buying from stores. Use scrap yarn in all colors and types for making these scrap pom poms. Even if you are not a crochet crafter, you can work on this yarn craft project efficiently. It doesn't involve any knitting and crochet patterns. Make these pom poms more proficiently using pom-poms makers. Use these stylish scraps for decorating your gifts and party décor. mypoppet
Watch This Video: Super Easy Pom Pom Chicken Making Idea with Fingers – DIY Pom Pom Chick – How to Make Yarn Chicken – Yarn Crafts without Knitting or Crochet (08 Minutes 33 Seconds)
6. Balloon Yarn Snowman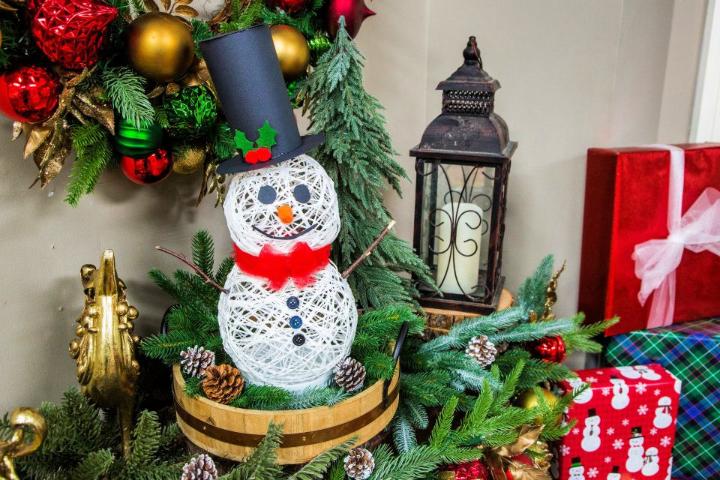 Get an overwhelming Christmas decoration and celebration with this inexpensive yarn snowman using balloons. You require two balloons of different sizes for the body and head of this character. All you need to do is wrapping the white yarn around the blown balloon. Use mod podge while wrapping the yarn on the balloon for firm adjustment. Make hat, nose, eyes, and other embellishments for snowmen using simple craft supplies. hallmarkchannel
7. Yarn Valentine's Light Decoration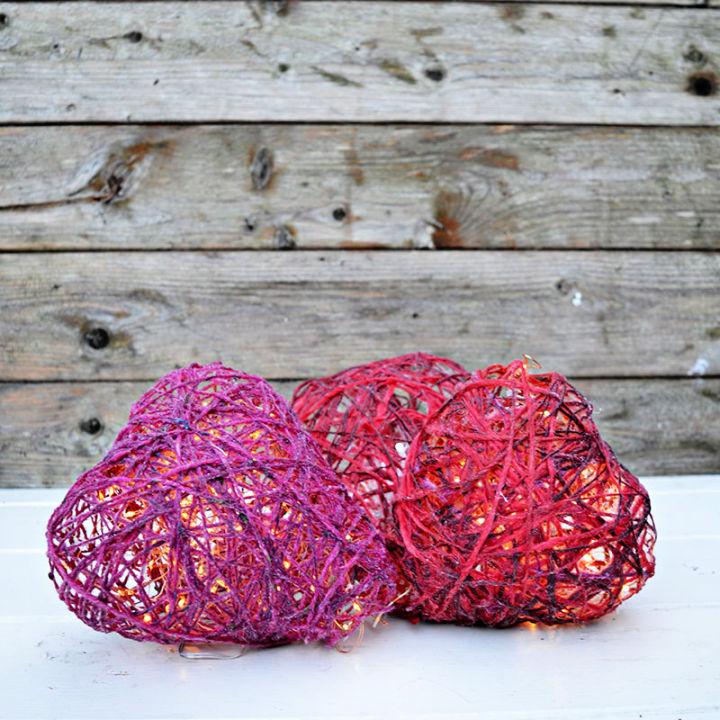 Create stylish and trendy light decorations for Valentine's or Christmas using yarn and LED lights. Creating these lights is incredible and enchanting craft activity. Fewer heart-shaped balloons, red and pink yarn, LED lights or mod podge glue are the supplies required for this DIY project. Dip the yarn in glue and wrap it all around the blown balloon. Once it dried, blow out the balloon and place the LED lights inside these yarn hearts. pillarboxblue
8. Paper Plate Yarn Boat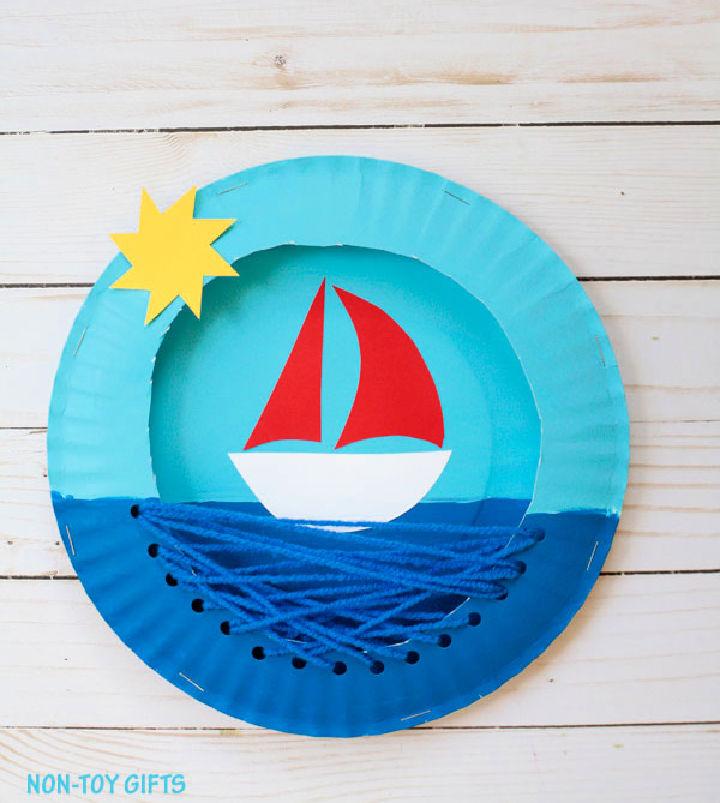 Creating sailboat craft using yarn is a creative and challenging activity for all pre-schoolers. They would love to create this boat with a few pieces of colorful paper and yarn. Help your kids making this sailboat plate project by getting the template online. Paint the plate boat with blue color to make it realistic and add a paper sun on the top. If the kids are working on this project individually, they can exclude the yarn part. nontoygifts
9. $1 Cross-Stitched Yarn Frame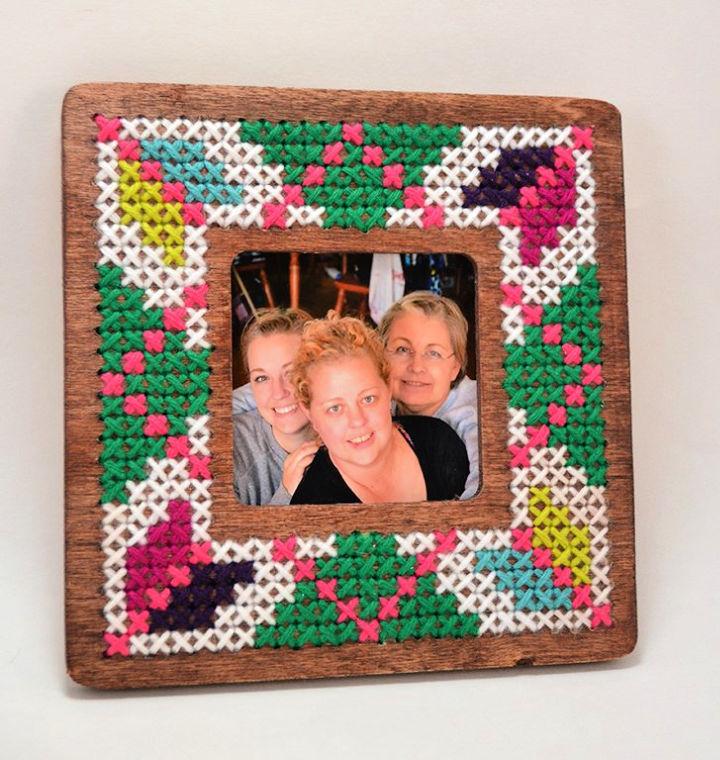 Make a beautiful photo frame for your friend on his birthday to surprise him with a memorable captured moment. If you don't have a frame with holes, create it yourself with a hole guide and drill machine efficiently. The only thing you need to do is cross-stitching the colorful yarn in a pattern on the frame.  In the end, glue the photo in the middle of the frame. dreamalittlebig
10. Love Yarn Letters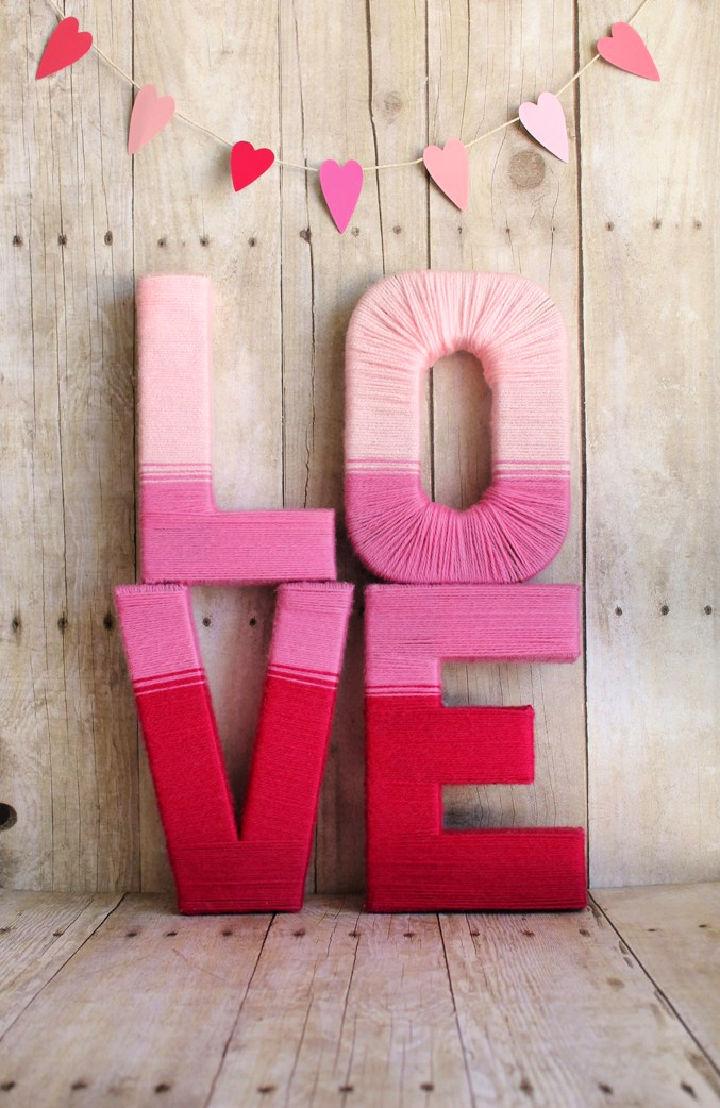 Make a lettered décor for your room table and gifting your friend on this valentine's Day. Use cardboard letters for making this yarn-lettered craft. You can craft the letter using cardboard by yourself with the template. Wrap the letters with colorful cords. To snuggle all the yarn on the letter appropriately, apply hot glue on the edges of the letters. sisterssuitcase
11. Dwarven Yarn Beard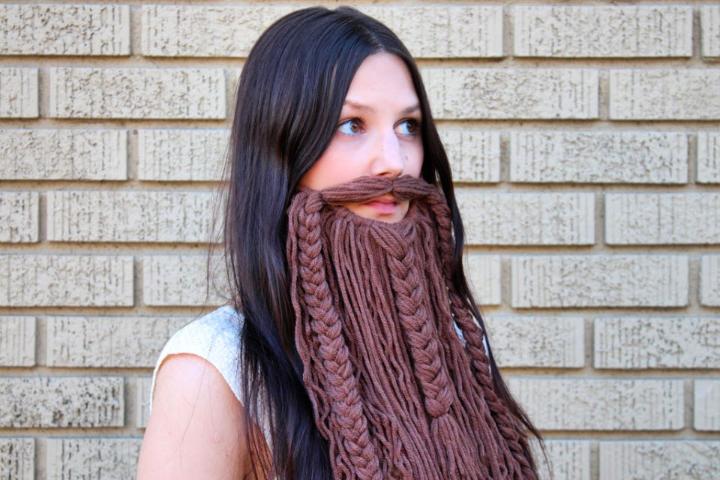 Are you looking for a funny and unique Halloween costume? This dwarven beard is the best option to consider for this purpose. It's easier to make and wear this lightweight yarn beard. Use brown color cords and strands for making this beard with simple braiding and knotting. To make this beard proficiency, you can work on each strap separately. Later, join them together to get a cool Halloween beard costume. instructables
12. Yarn Walking Bird Puppet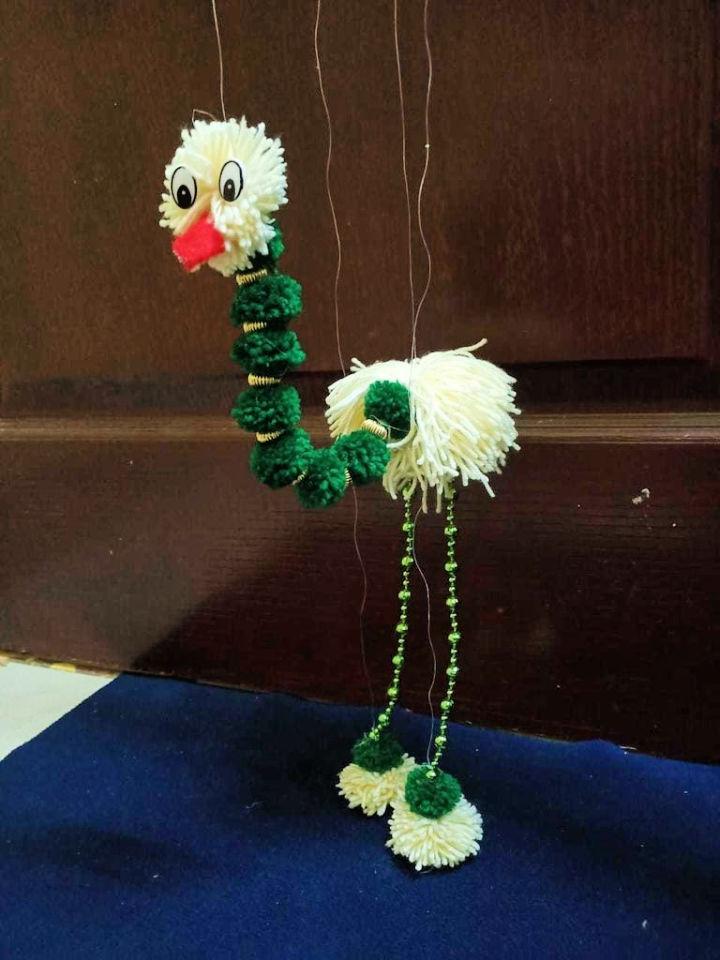 In this lockdown span, entertain your kids differently and pleasingly with this walking bird puppet. Create this walking bird using yarn, beads, google eyes, and glue. You can make this bird puppet proficiently by joining the yarn pom-poms in yellow and green colors. Use a pencil to control the puppet. instructables
13. Yarn Floral Wall Hanging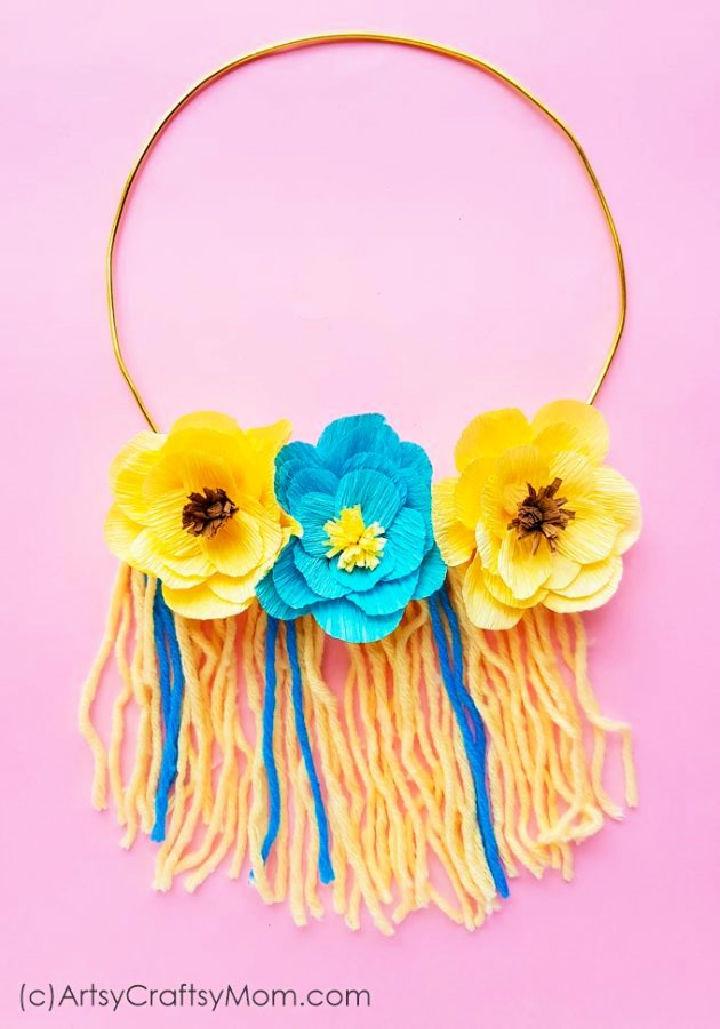 Enjoy this blooming season with yarn floral hangings in your rooms and living areas. Have fun and enjoy making this craft with craft store supplies. You require a soft wire in a circle, artificial flowers, and yarn strands. Attach all strands on the circular wire with knotting. Use hot-glue to attach the flowers to the wire. You are all set to hang this yarn floral on your wall. artsycraftsymom
14. Yarn Shaggy Latch Hook Cushion Cover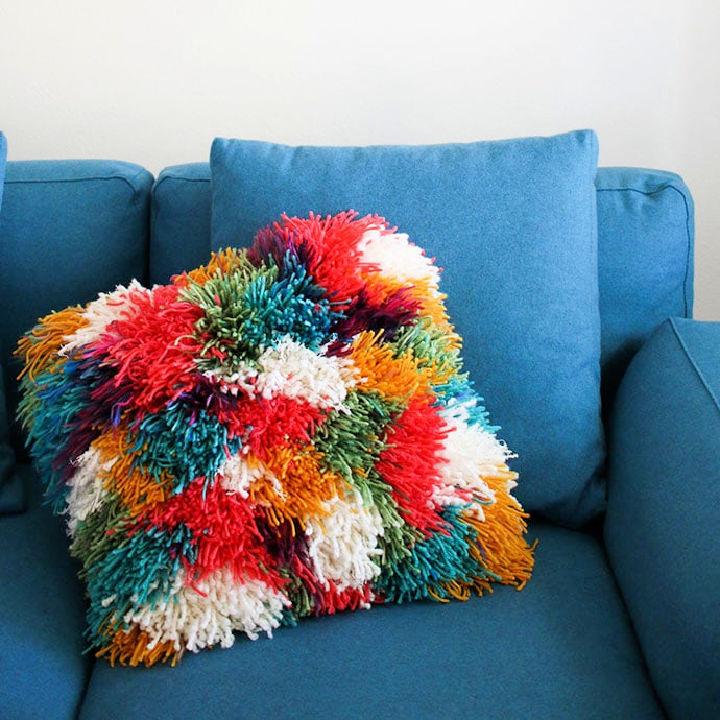 Create trending and stylish shaggy cushions with a latch hook, frame, yarn, and faux leather. You can make these cushions using bright color yarn or neutral according to your interior design. Creating this cushion doesn't require expert-level skills. But it requires more time and commitment to make this pillow. That's why start work on this project in your spare time and on holiday. mypoppet
15. Easy DIY Yarn Garland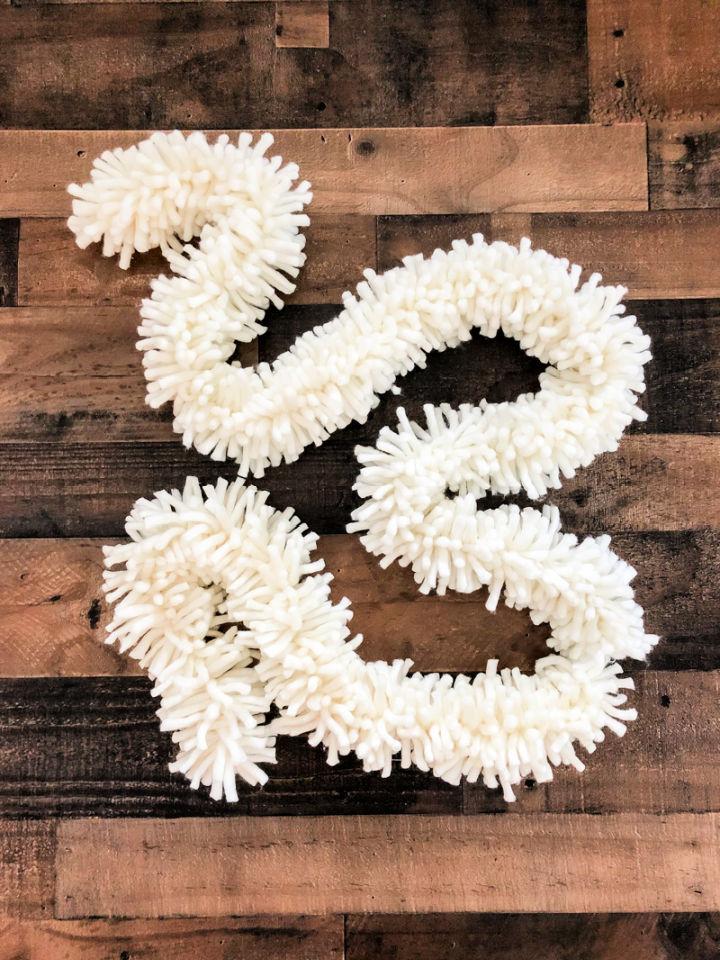 Make this multipurpose yarn garland at home with your choice of strands and cords. You can wear this garland as a scarf and use it as a décor in your room. The creation of this garland involves the simple knotting and cutting of strands. Once you have done knotting the strands, join them in a garland pattern with thread and needle. bowerpower
16. Woven Yarn Bangles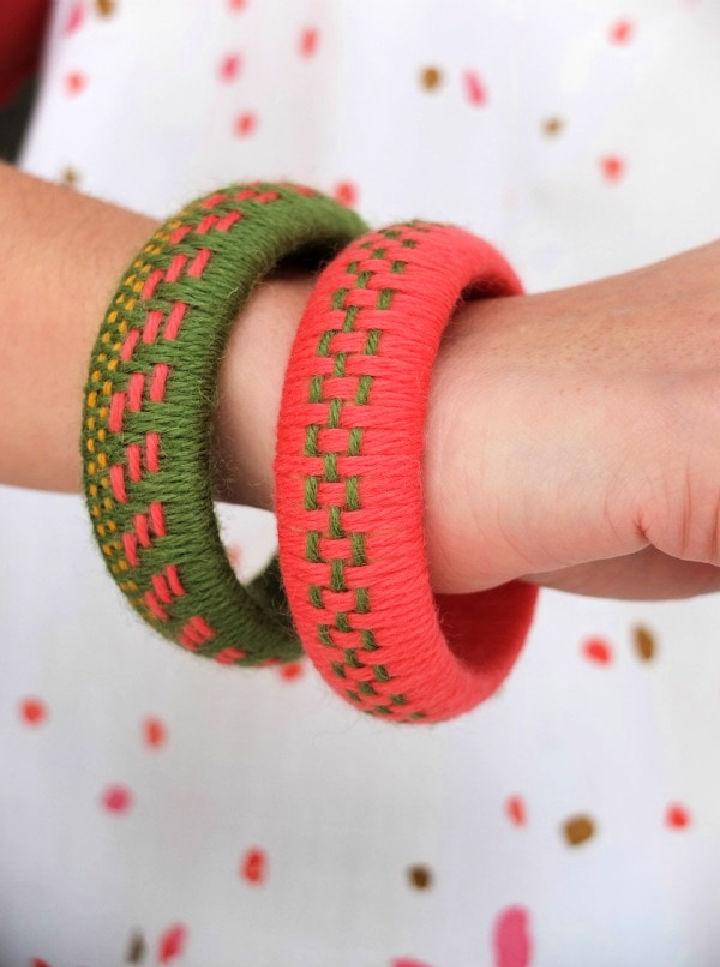 DIY jewelry is still in trend. Girls love to wear craft jewelry. Create your own style DIY bangles with yarn cords and strands proficiently. Use your old armlets for yarn and wrapping to keep this craft project budget-friendly. You can get a new look for your old bangles by wrapping the colorful yarn on them. These pieces of jewelry are a fancy and good-looking option for dressing up at summer parties. mypoppet
17. How to Make a Yarn Doll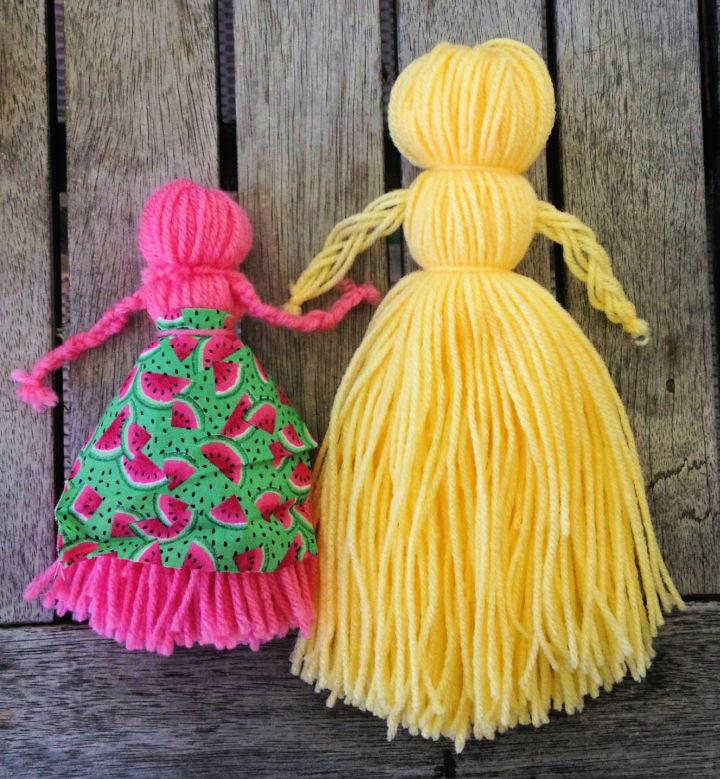 Teach your little daughter to create the yarn doll by herself using colorful strands and yarn material. Crafting this yarn doll is a fun-loving and fruitful activity in the holidays. It will be effortless for you to work on this doll if you already created the template dolls. Cut the yarn into sections and knot them together to make the head and body of the doll. Make this little doll more attractive with a scrap fabric skirt. bebravekeepgoing
18. DIY Wrapped Yarn Lantern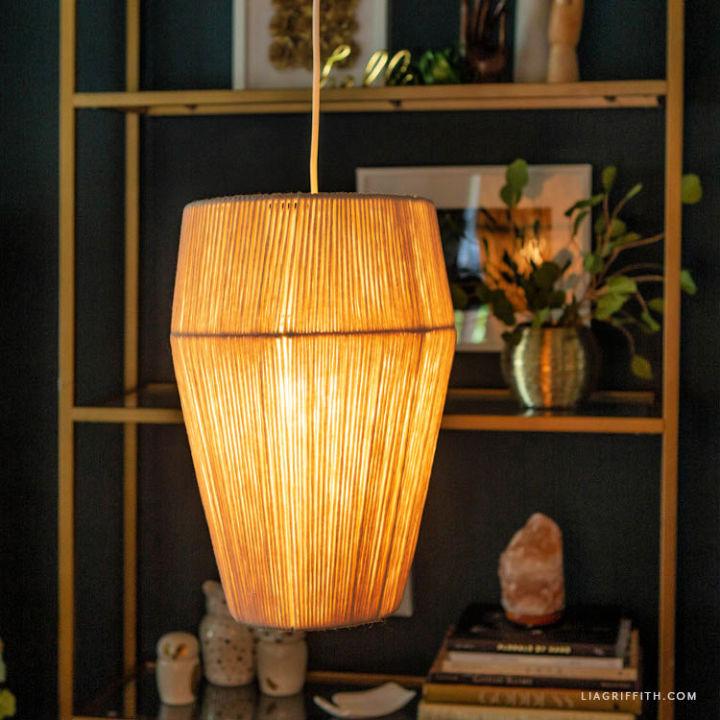 Nothing would be more pleasing and satisfying than decorating your living place. Add more charm and style to your home décor with this yarn lantern. Creating this light yarn is an intermediate-level craft project. Wrap the yarn around lantern wires and frame in the desired pattern. Hang this yarn frame on the light using strong pendant cords. liagriffith
19. Make a Yarn Carrot Cones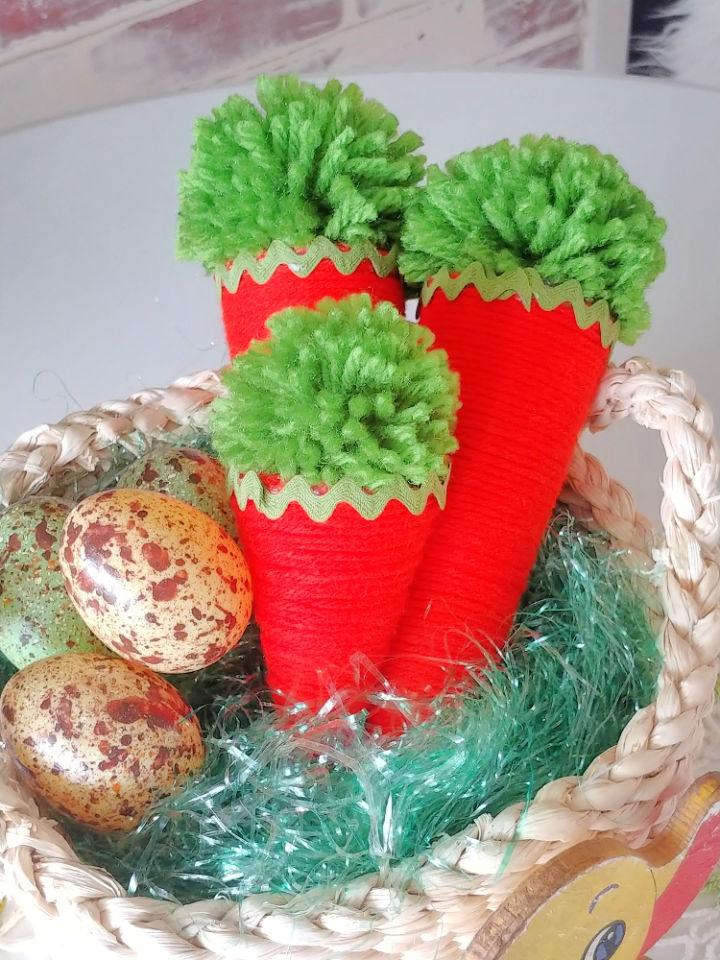 Celebrate this Easter in an overwhelmed way by decorating your home with craft store supplies. Create yarn carrot cones with red and green strands. For this, draw and cut cone template on the cardboard. Wrap the red yarn on the bottom part of the carrot. Use green yarn pom poms on the top edge of the carrot. Place these carrots in the Easter basket or display them sideways of a quoted frame. littlevintagecottage
20. Yarn Wig for Rainbow Brite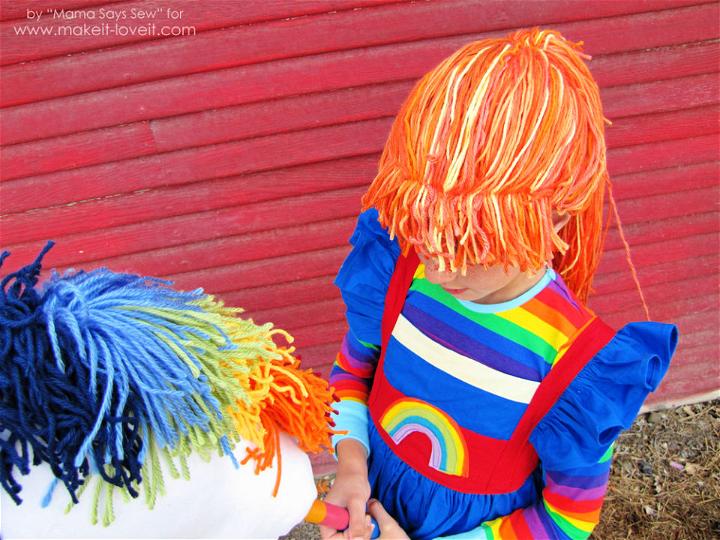 Looking for a wig to make your customized costume more captivating for all? This bright rainbow yarn wig is an ideal and suitable option to avail with Halloween and other get-ups. Make this wig using different and bright color yarn strands. You can customize this wig in different hairstyles to add more drama to your overall look. makeit loveit
21. Braided T-Shirt Yarn Basket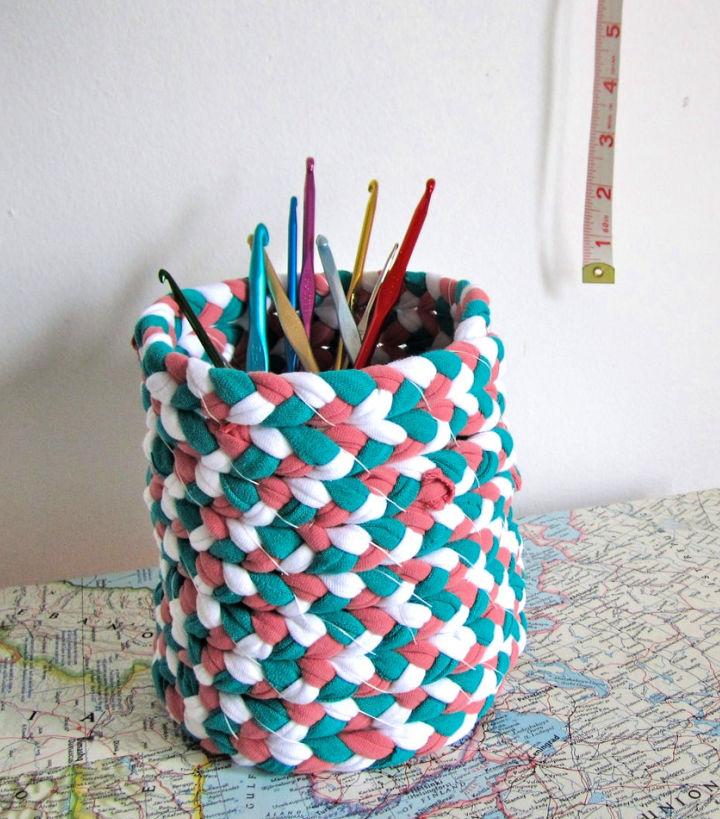 Reuse your old and useless T-shirts for making a colorful basket for Crochet items. You can create this customized basket using different types of fabric and useless clothes. Create this basket with braiding technique effortlessly. Once you have done braiding, sew all the layers in a round pattern to get a useful basket. instructables
22. Macrame Yarn Garland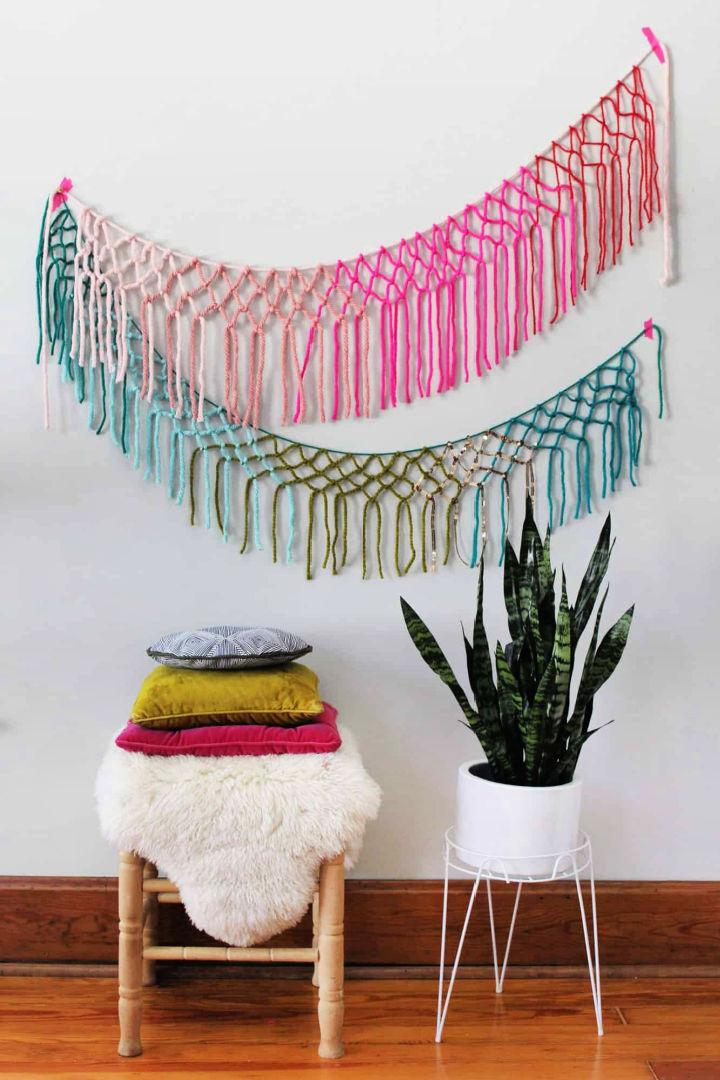 Decorate and add more colors to your dull walls with these stylish and easy-to-make yarn garlands. Use different colors of strands and cords for making these chaplets for your room. You can yarn these garlands with a simple knotting technique in a desirable size. Add sequins and gems while knotting to make these hangings more stylish. abeautifulmess
23. DIY Yarn Wrapped Vases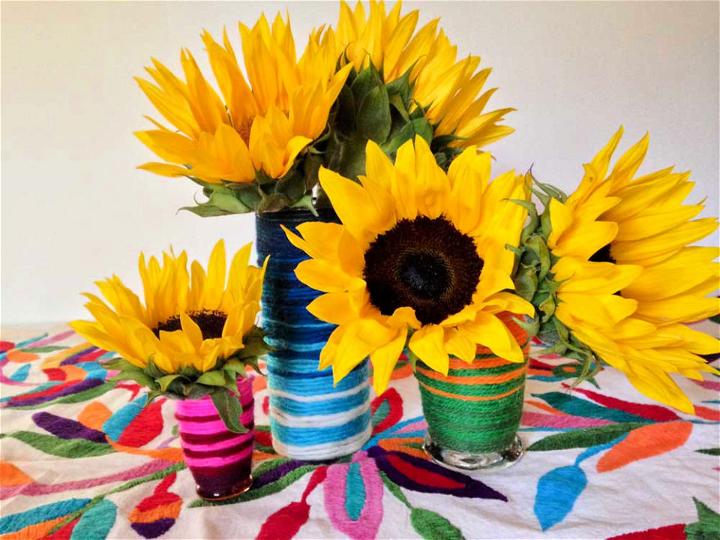 Creating yarn-wrapped vases is more fun-loving and easier than painting and decorating them. It requires no tools and excessive supplies for yarn wrapping on the vessels. You can choose colorful cotton ropes and yarn strands for this purpose. Apply the glue all over the vase and wrap the strand around it vertically or horizontally.  Make these vessels more alluring by using the strand in combination colors or schemes. creativebug
24. DIY Braided Yarn Headband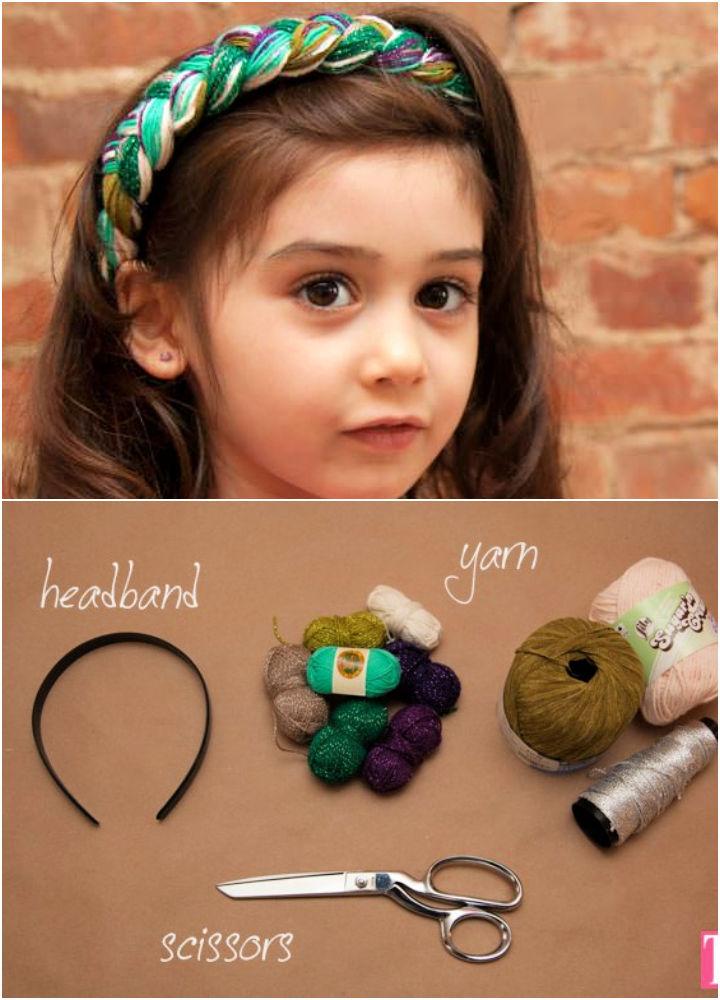 Make beautiful and super cute braided headbands for your little angle using leftover yarn and strands. You need to choose the different colors of yarns to make the braided headband more good-looking. Reuse an old plastic band for gluing the braided yarn over it. Let the glue dry completely before wearing the headband. trinketsinbloom
25. Yarn Lollipops for Kids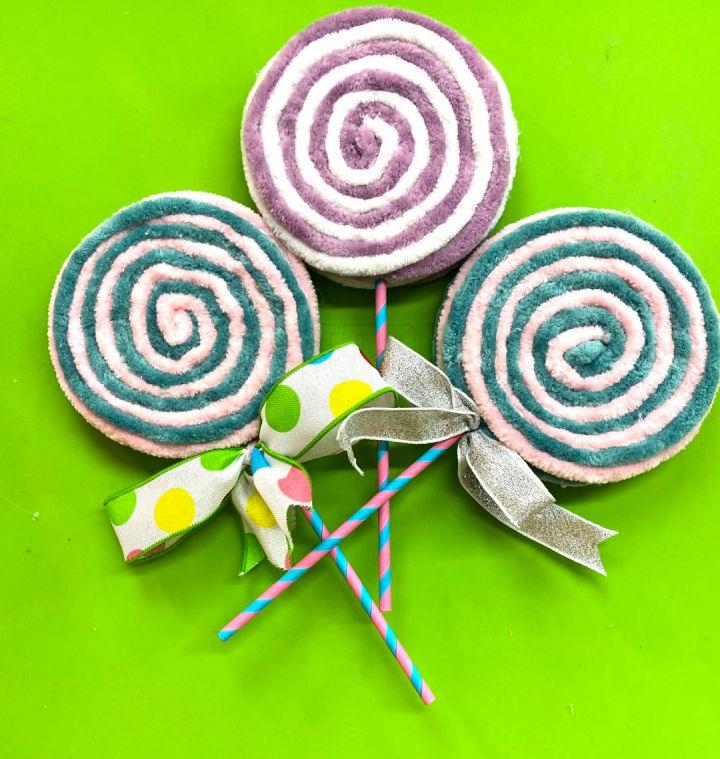 Colorful yarn lollipops are perfect and the cutest decoration pieces for kid's birthday parties and school functions. You can make these lollipops efficiently using chunky yarn and cotton. You can also create these décor pieces for your room and Christmas makeover, not only for kid's party. Use wired ribbons for creating the straws. This DIY project is adorable. You would surely enjoy working on this. gracemonroehome
26. DIY Yarn Wrapped Letter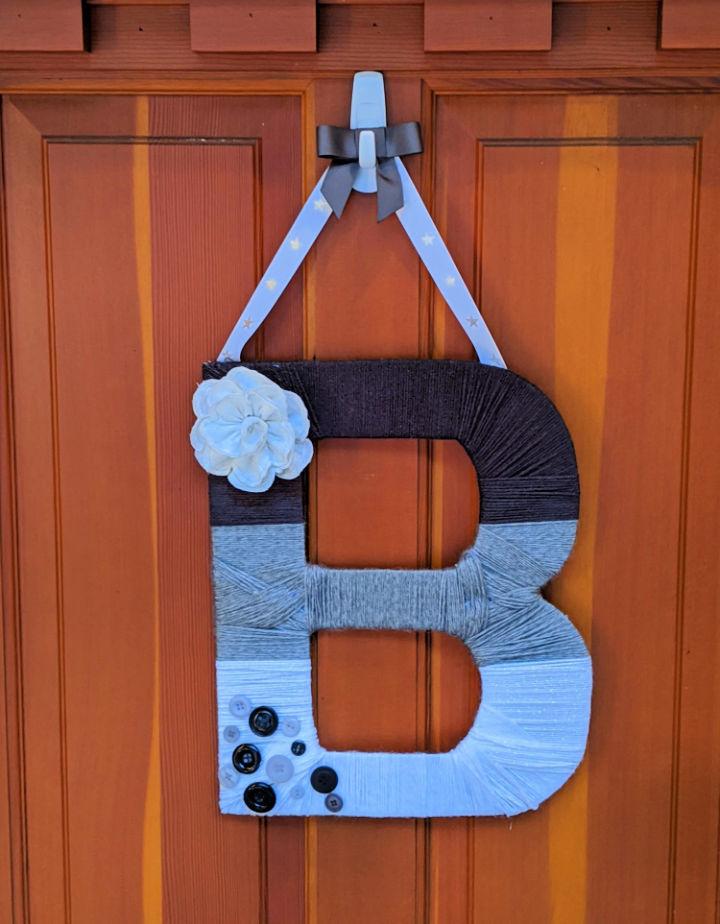 Decorate your entrance door with more elegance using the yarn-wrapped letter. Not only for the door, but you can use this wrapped letter for multiple purposes. You can create this letter for placing in your room or gifting it to your friend.  Use cardboard for creating the letter template. After making the template, wrap the colorful yarn around the cardboard letter. Embellish this wrapped letter with a button and sequins. 5outof4
27. Yarn Wrapped Pumpkin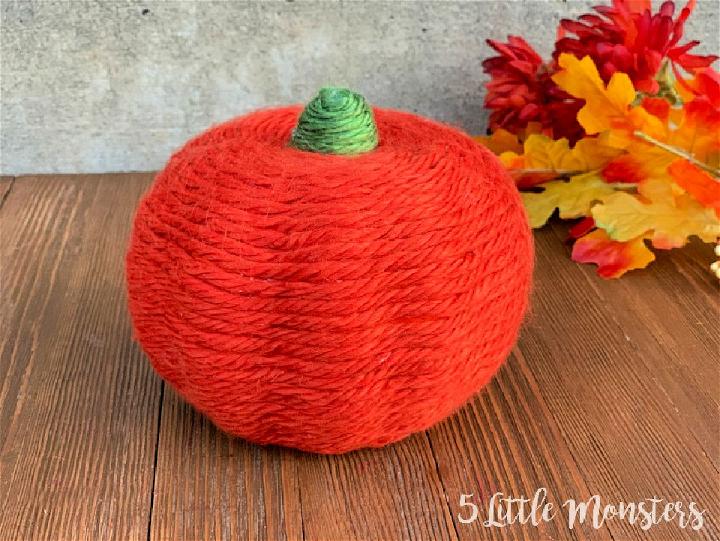 Halloween is coming! It's the right time to decorate and redo your home decor. However, don't step out of your budget while decorating and celebrating this spooky event. Use and recycle craft store supplies for décor purposes instead of buying from stores. You can create this yarn-wrapped pumpkin in no time and with less budget. Use a foam or faux pumpkin for wrapping the yarn. So, you can use this décor for a long time and next year as well. 5littlemonsters
28. Yarn God's Eye Craft Tutorial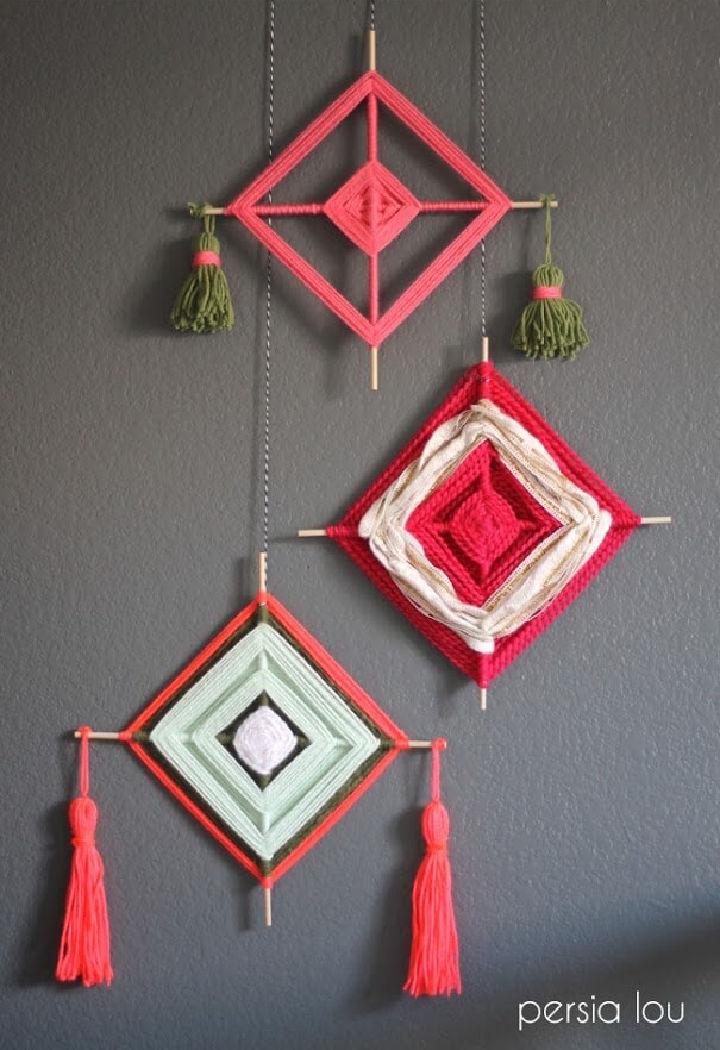 Get the template of God's eye online and create this décor for your room using dowel sticks and colorful yarn. You can hang this décor piece on your room wall and also the kitchen. Creating this God's eye craft involves simple wrapping. But you can make it with more ease and efficiency by working on it in a template. persialou
29. Easy to Make Yarn Bowl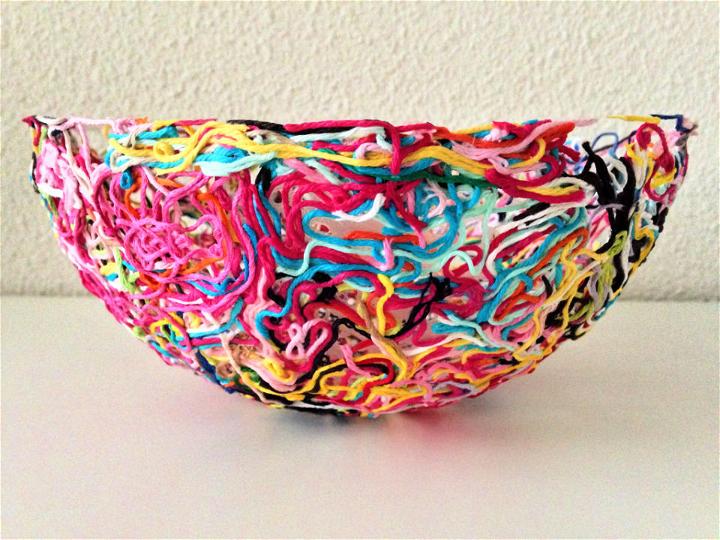 Utilize your craft skills and interests for creating something artistic. For working on a craft activity, you don't need to buy new supplies. Well, create this yarn bowl with leftover cords and strands. You can make this yarn bowl in no time. This DIY involves the random placing of glue-dipped strands on a kitchenware bowl. Place this bowl on the dining table as décor or fill it with treats on Christmas. marrose
30. Yarn Dreamcatcher Craft for Kids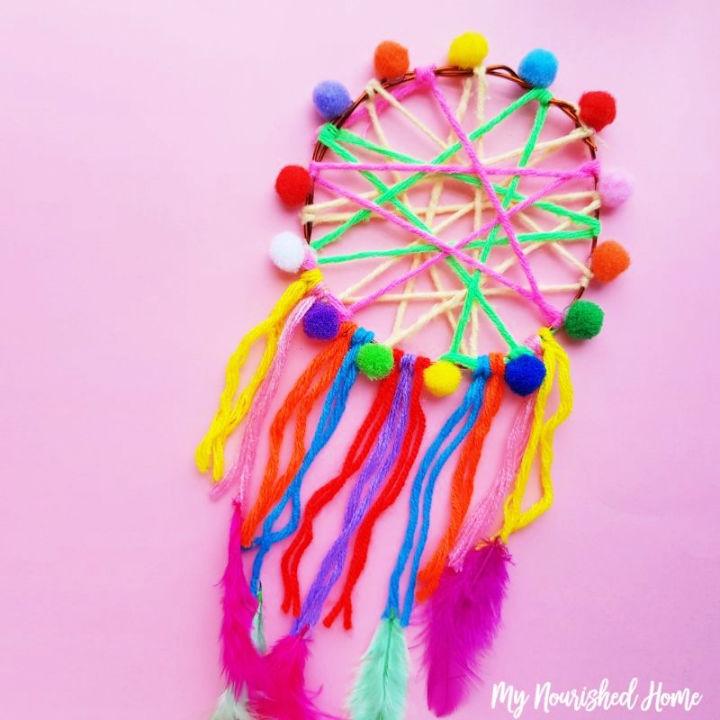 You can make this colorful and bright dreamcatcher for kids with already have supplies and items. If the kids are interested in a craft activity, they will make this dreamcatcher more attractive with their choice of vibrant colors. Reuse an old wreath wire, pom poms, yarn strands, and fake feathers for making this colorful craft for the kids. Your kids would feel special and lucky to have a crafter mummy! mynourishedhome