Lamps are every important both for the sufficient light needed for particular purposes as well as for the decoration purpose. Here we have crazy 8 DIY Lampshade Easy Ideas To Bright Your Room idea to make lamp shades in order to brighten your room in a totally different way.
The first project that we have here is about making a beautiful bouquet lampshade with a lot of flowers. Use some attractive artificial flowers in your desired colors and start your project right away. Look at these lamp shades made with hats hanging from the roof and look completely different and exclusive. Besides this you can also wrap your old lamp shades with an old kind of fabric such as your old t shirts or any old clothing item anything that has a cool and colorful print. You can choose a fabric according to your own choice and desire for example you can choose some classy and elegant prints, some designer prints to be a little different and unique. Have you ever wondered about using paper plates for covering a lamp shade and you will never regret the idea and the efforts that you will make for this project when you will see the end result of it.
All these DIY lamp shade ideas are absolutely worth trying and sharing off course. Grab the supplies that you need for these projects individually and enjoy the creative journey. This way you can completely transform the lamp shade idea for yourself and will surely be proud of yourself at the end. Moreover you don't necessarily have to buy the stuff for these projects instead you can only rely on the materials that you already have and save money in this way. Also these projects are not very time consuming so you don't have to waste so much of your time on making these cool masterpieces.
Beautiful Bouquet Lampshade: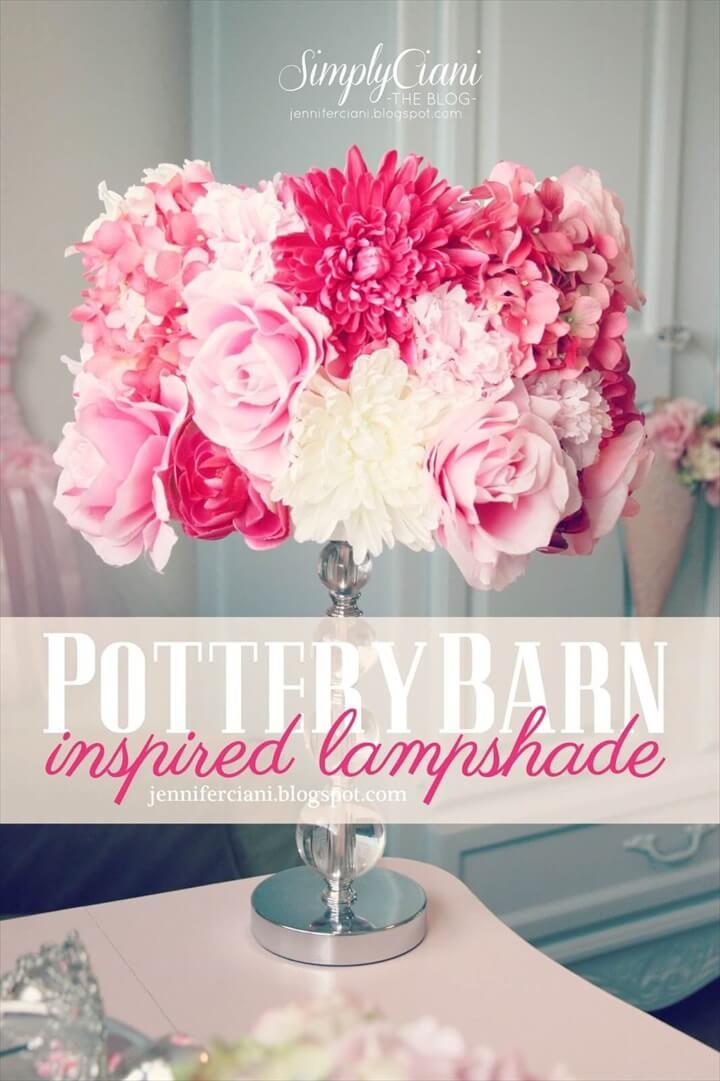 Tutorial: jenniferciani
Hat Pendant Lampshades: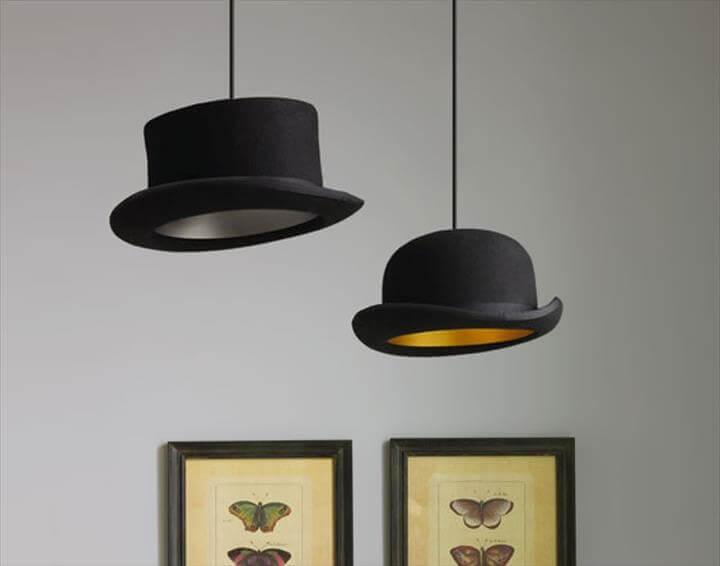 Tutorial: grahamandgreen
Lamp Shades Decorated With T-shirts: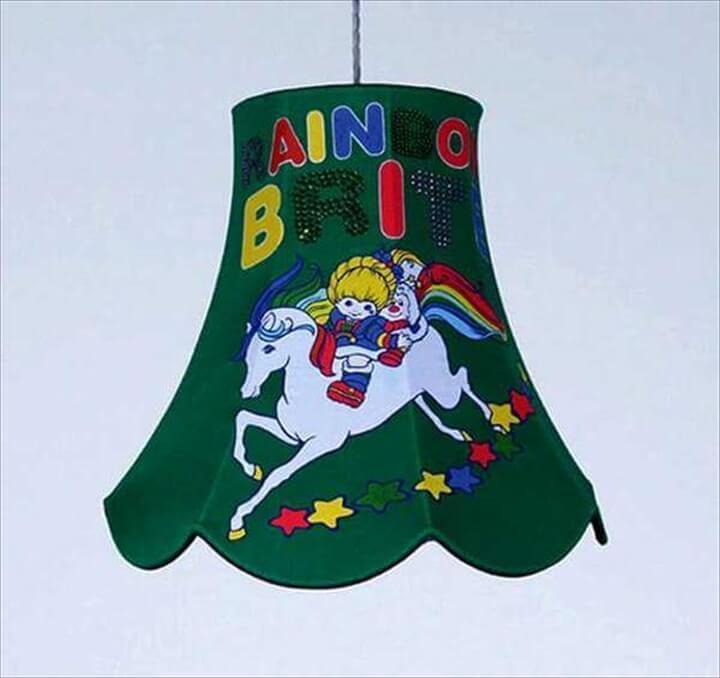 Tutorial: decornos
Fabric-Covered Lampshade: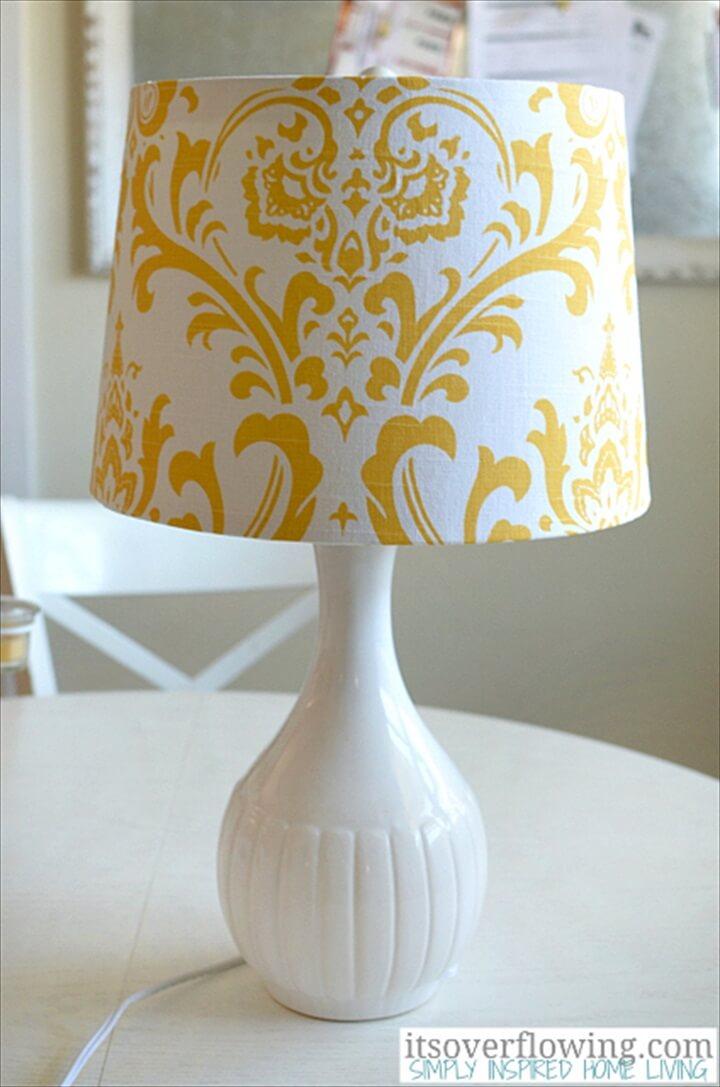 Tutorial: itsoverflowing
Wooded Bobbles Chandelier Lampshade: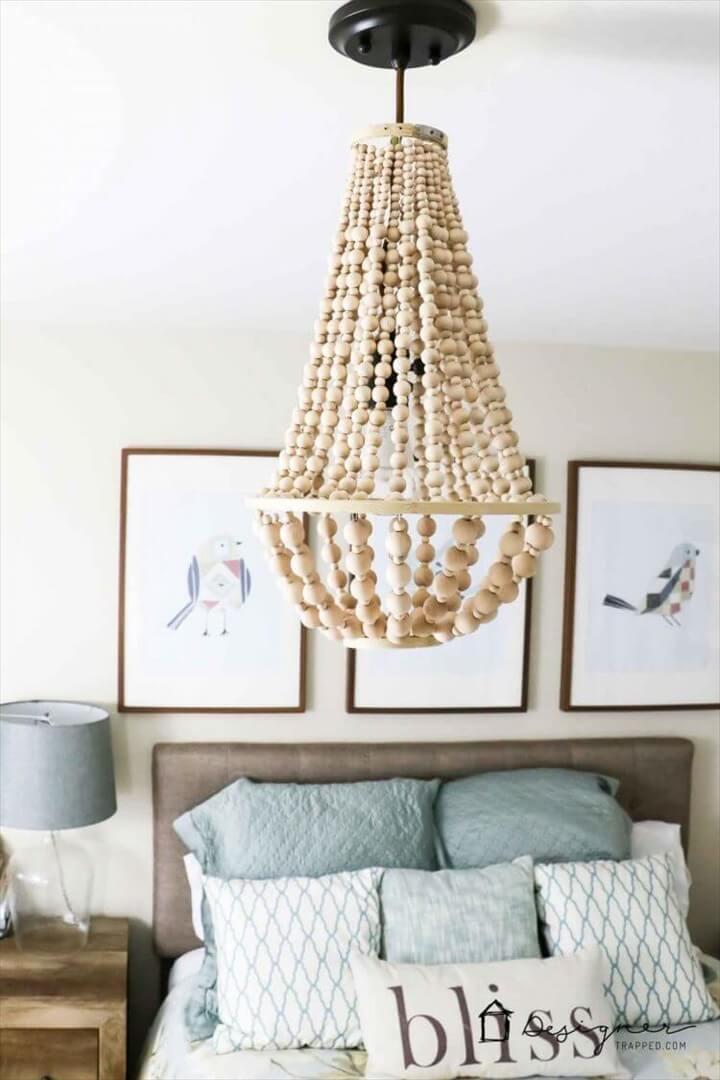 Tutorial: designertrapped
DIY Geometric Light Fixture: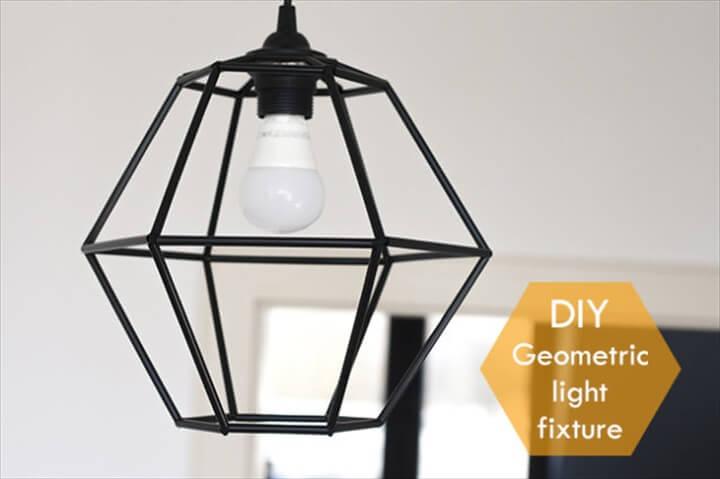 Tutorial: pearlsandscissors
Lampshade with Paper Plates: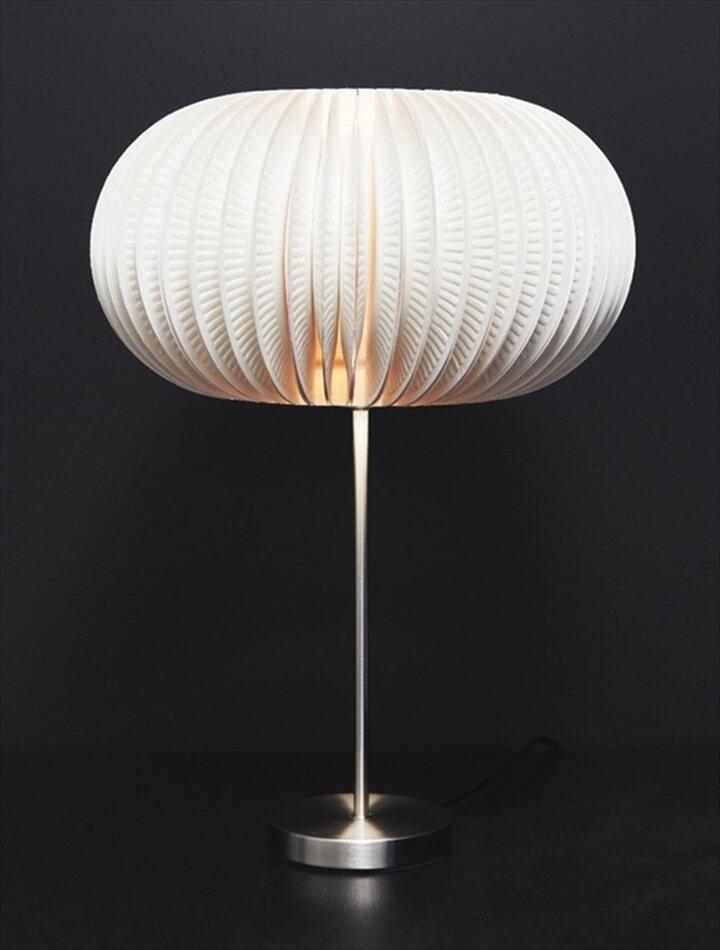 Tutorial: wonderfuldiy
Faux Flower Lampshades: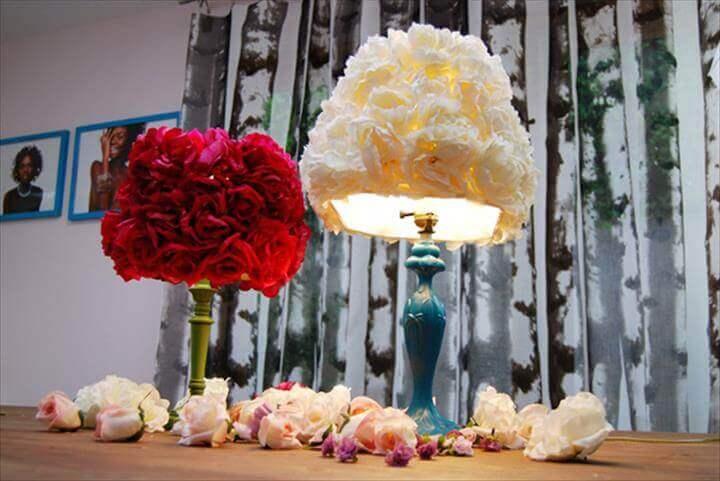 Tutorial: mrkate