Its about time to start some amazingly cute and adorable diy projects for this holiday season. Here are 90 DIY EOS Crafts -Amazing EOS Cute DIY Projects great ideas how you can explore your creativity through these projects and amaze everyone with your skills.
The first project that you see over here is a cute diy lip balm that you can easily make at home for your dry lips this winter. You can make a star bucks container for this adorable lip balm. Similarly there are tons of other diy lip balm ideas for you over here that you can easily try right away. All these projects are not only attractive and simple but also budget friendly so that you don't have to spend so much on these projects. Also we have a Ferrero rocher lip balm which looks absolutely yummy and delicious. Besides this you must also try these edible lip balms so that you don't have to be too conscious while applying these balms on your lips.
All these projects have tutorials with them so that you do not miss out on the minor details of the project. These colorful diy lip balm projects must have attracted you in the first glimpse and they are as useful as they seems to be. You can also make these lip balms for gifting purposes on special occasions for friends and family. Share these amazing projects with others also son that the can also try these projects for themselves to make these winters a lot better than before.
Starbucks EOS Lip Balm: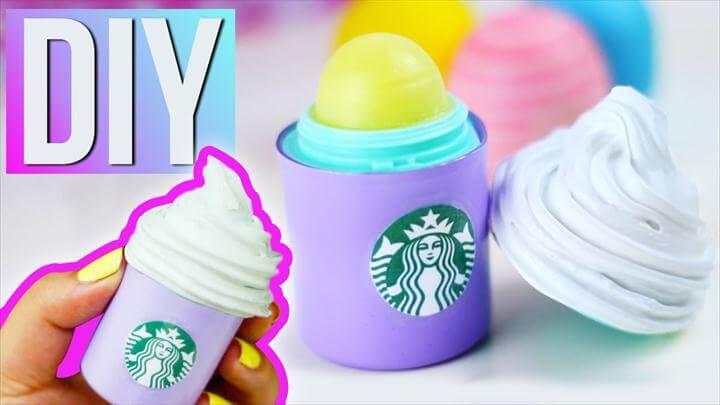 Image: youtube
DIY EOS Lip Balm Ferrero Rocher Tutorial: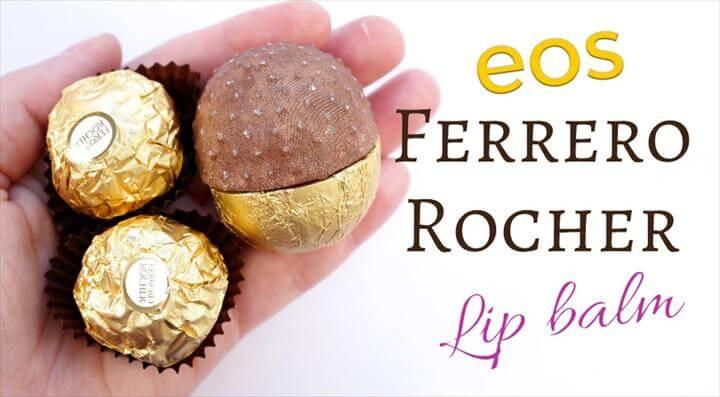 Image: youtube
DIY Ramen Noodle EOS: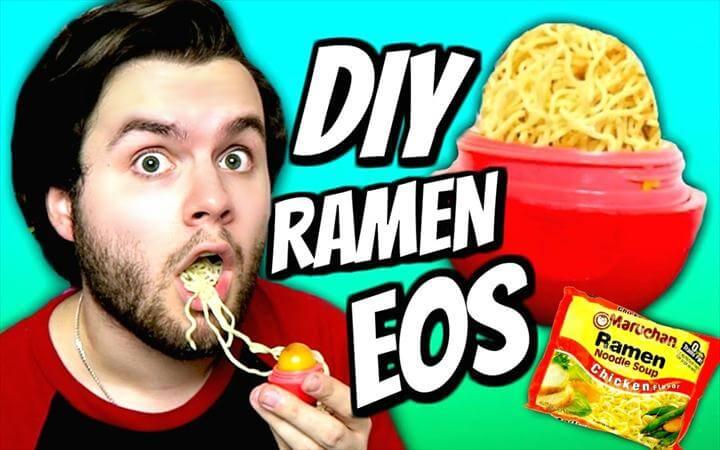 Image: youtube
DIY Edible EOS: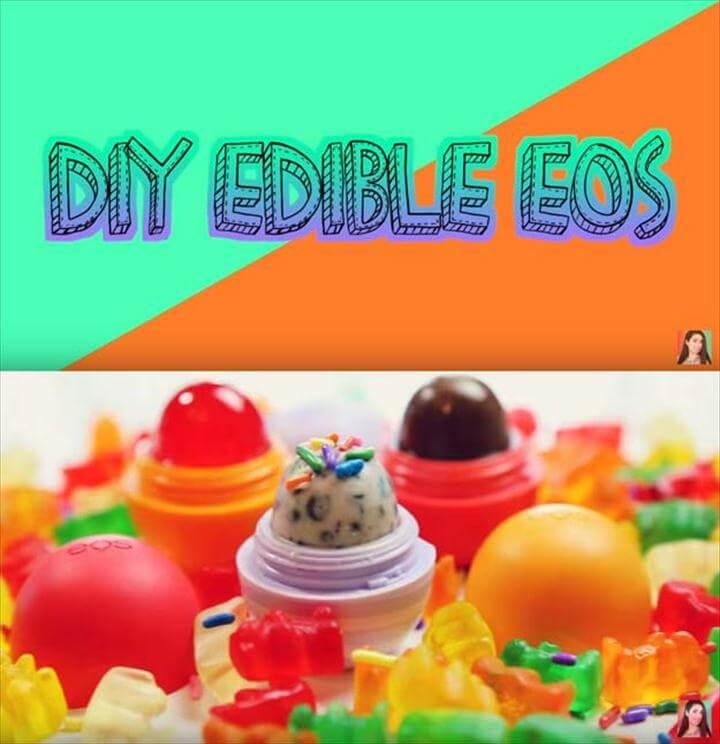 Image: youtube
EOS Lip Balm Sports Edition: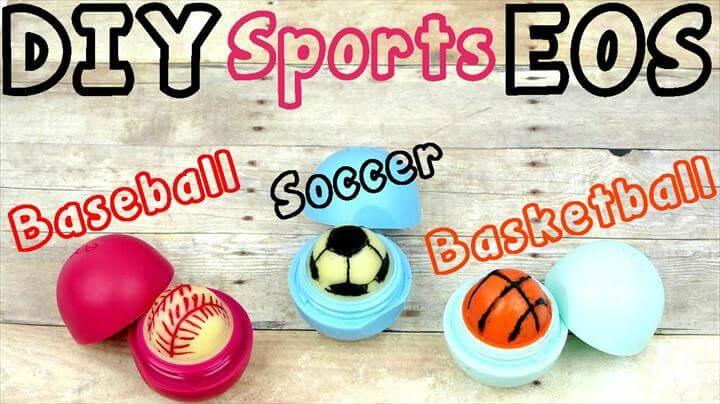 Image: youtube
DIY Cupcake EOS Lip Balm: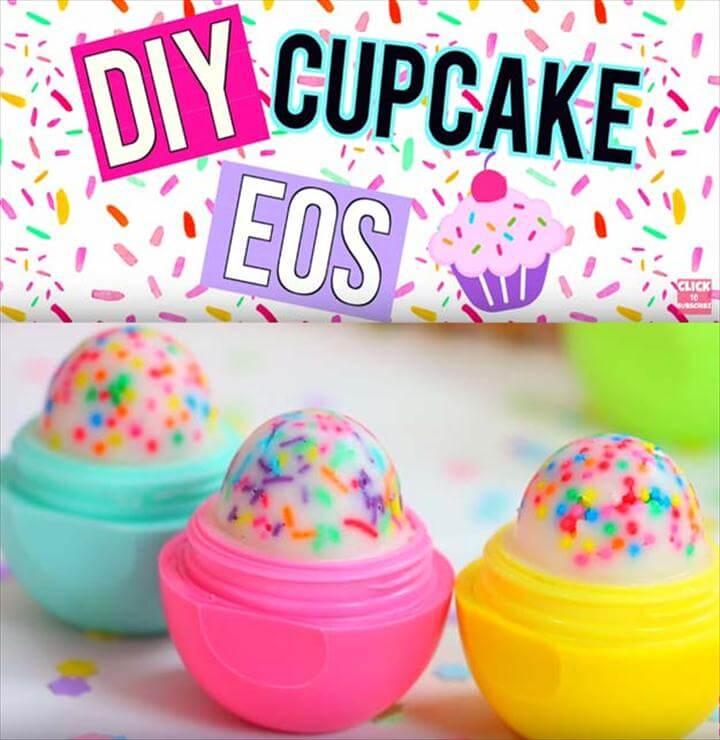 Image: diyprojectsforteens
Night Light From An EOS Container: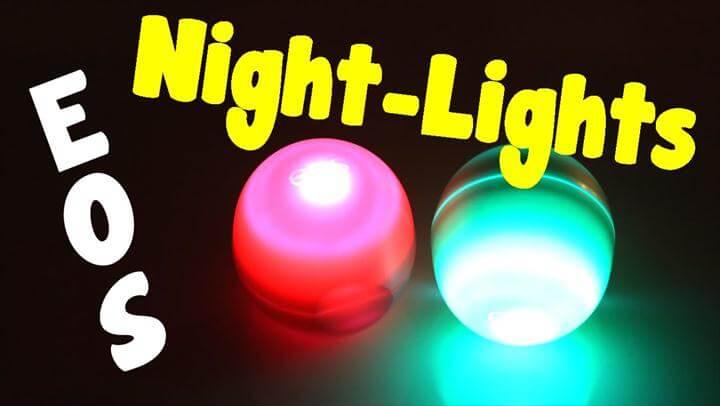 Image: youtube
EOS USB Flash Drive: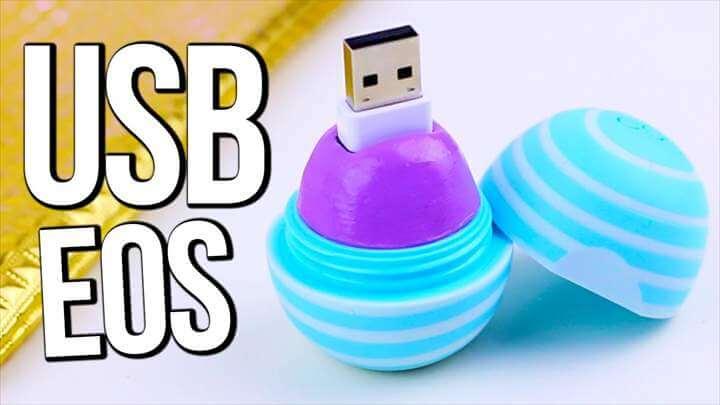 Image: youtube
DIY USB EOS: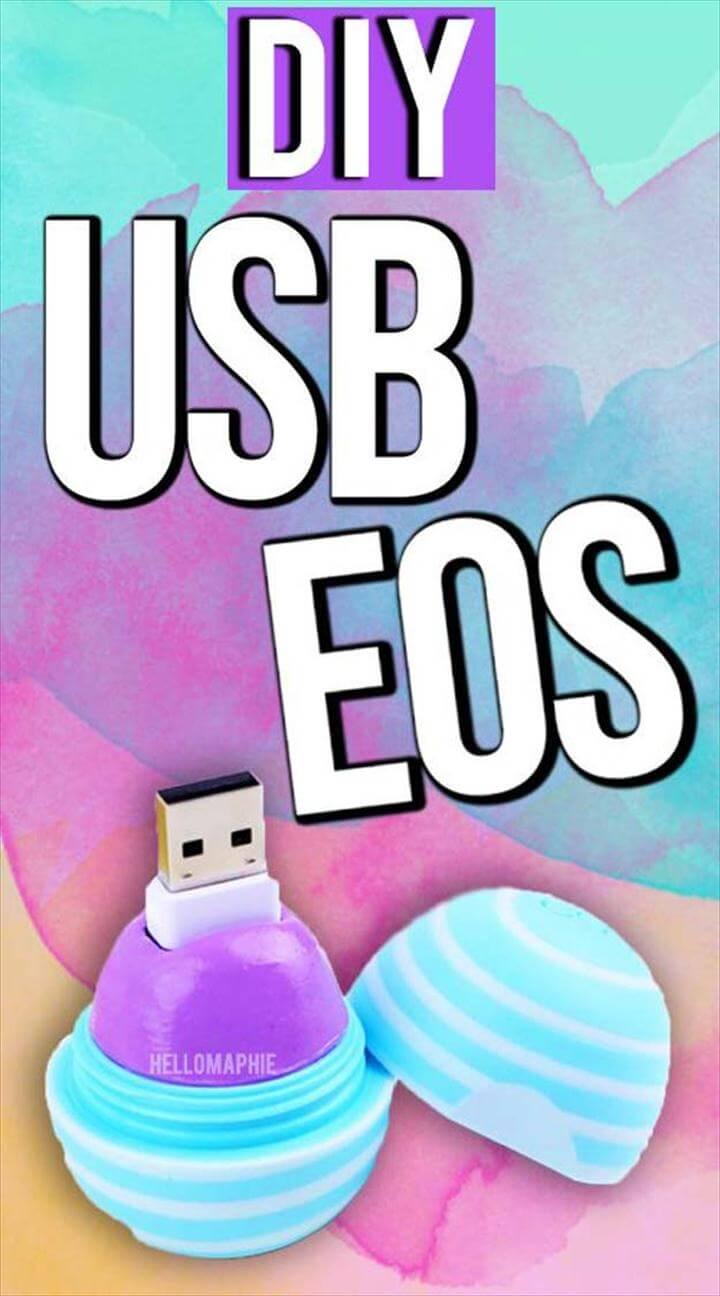 Image: youtube
Chocolate Chip & Sugar Cookie EOS: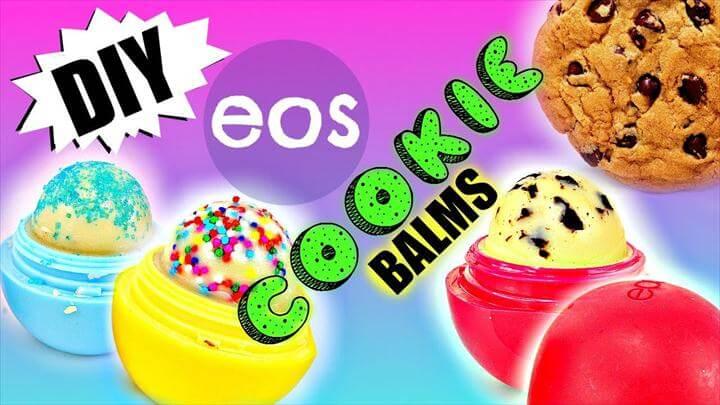 Image: youtube
Bubble Gum EOS Eraser Craft {Candy Inspired DIY}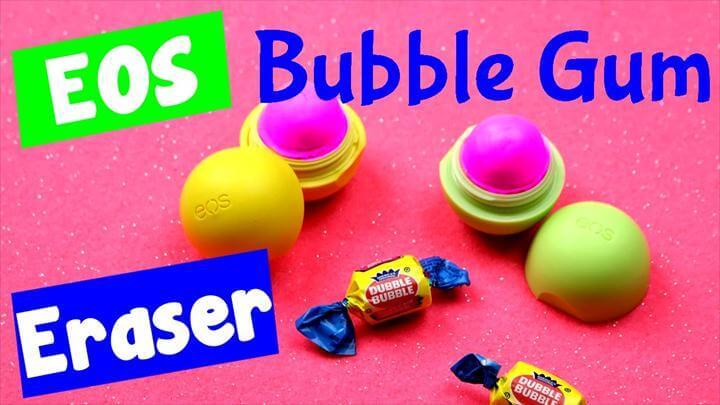 Image: youtube
DIY Taco Bell EOS: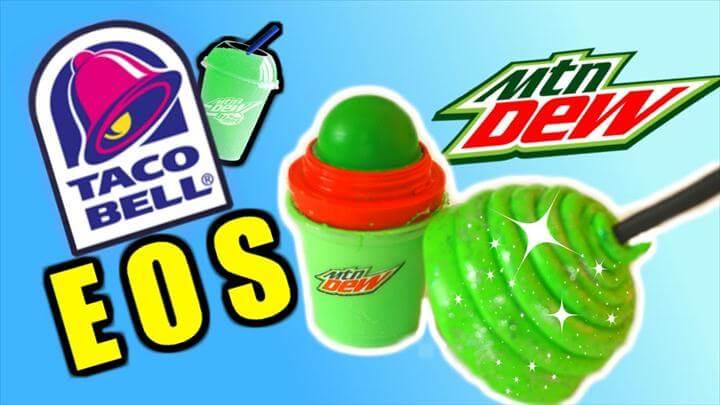 Image: youtube
 EOS Out Of Gummy Worms: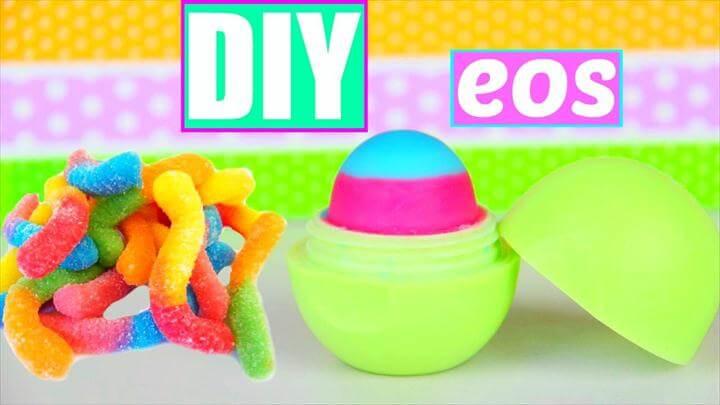 Image: youtube
DIY EOS Eraser: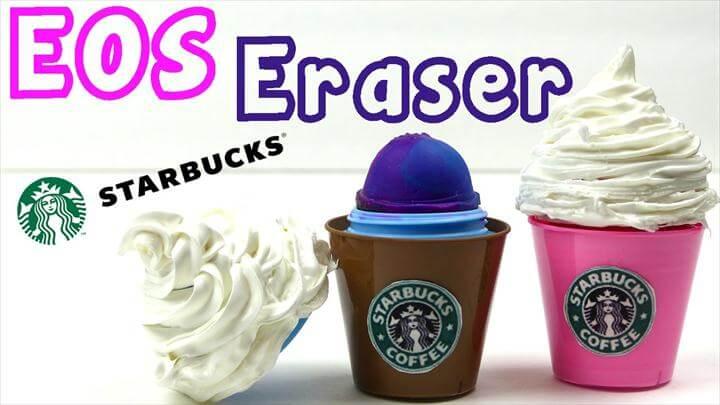 Image: youtube
EOS DIY Lip Balm: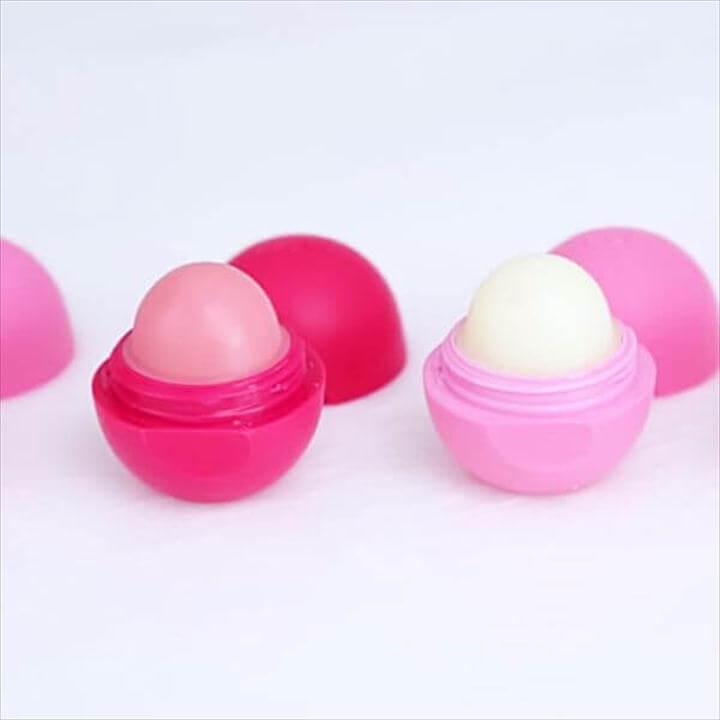 Image: diyjoy
DIY Favorite Perfume EOS: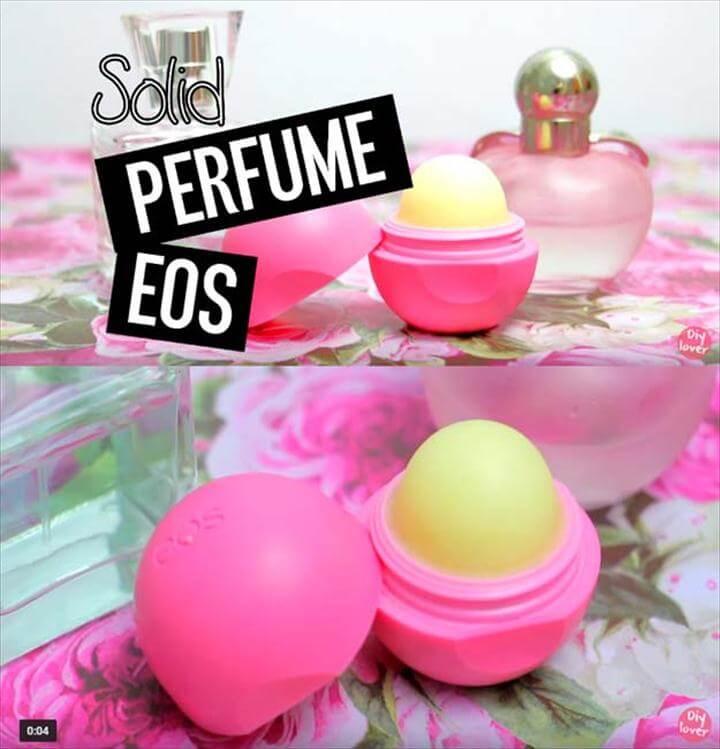 Image: youtube
EOS Balm Buddies Valentine's with Printable Gift Tags: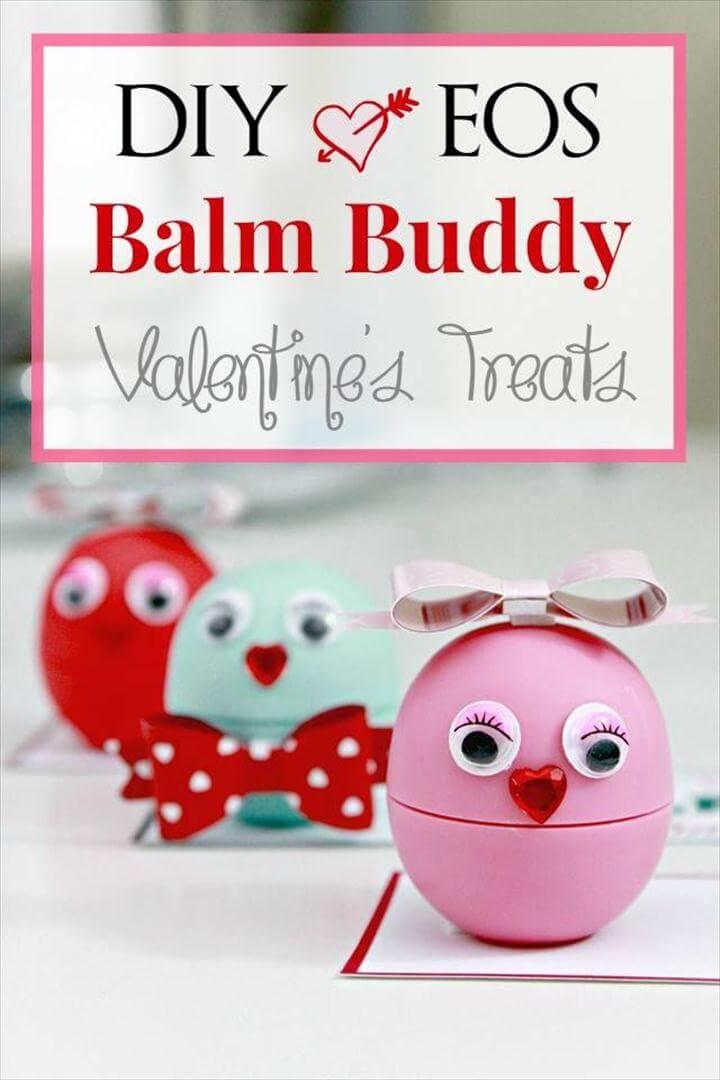 Image: mom4real
Cupcake EOS Lip Tutorial: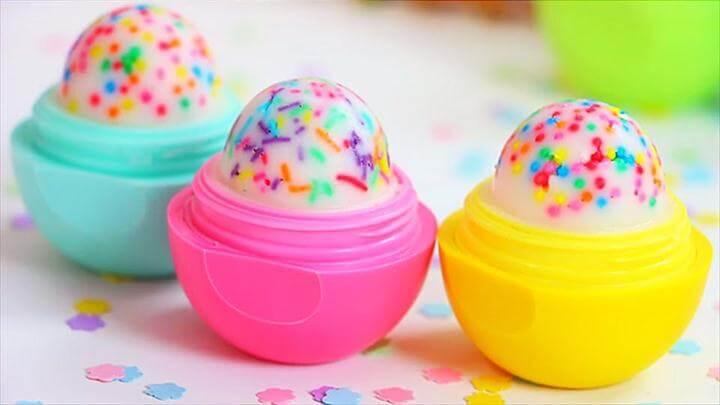 Image: diyprojectsforteens
DIY Solid Perfume Using EOS: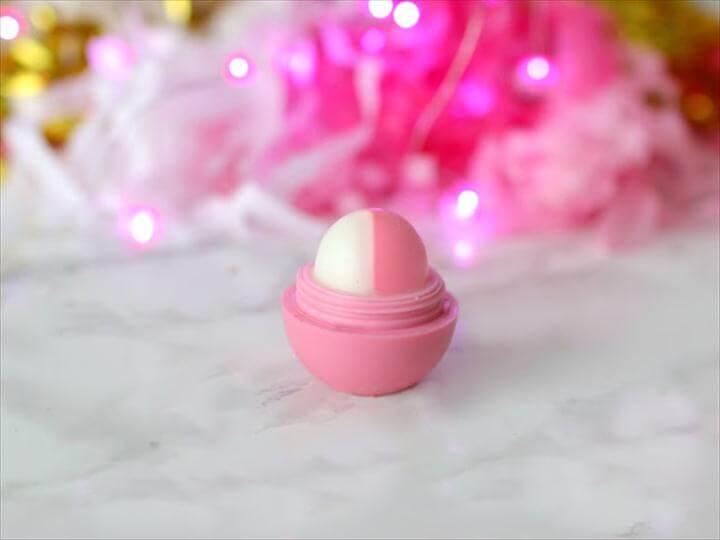 Image: ellesees.net
Watermelon EOS: DIY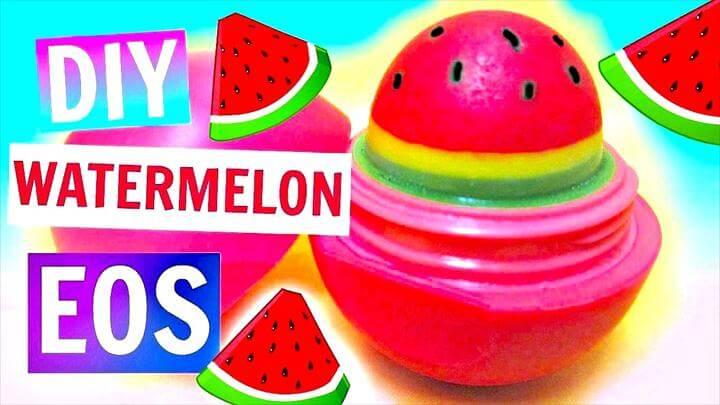 Image: youtube
DIY Ombre EOS Lip Balm: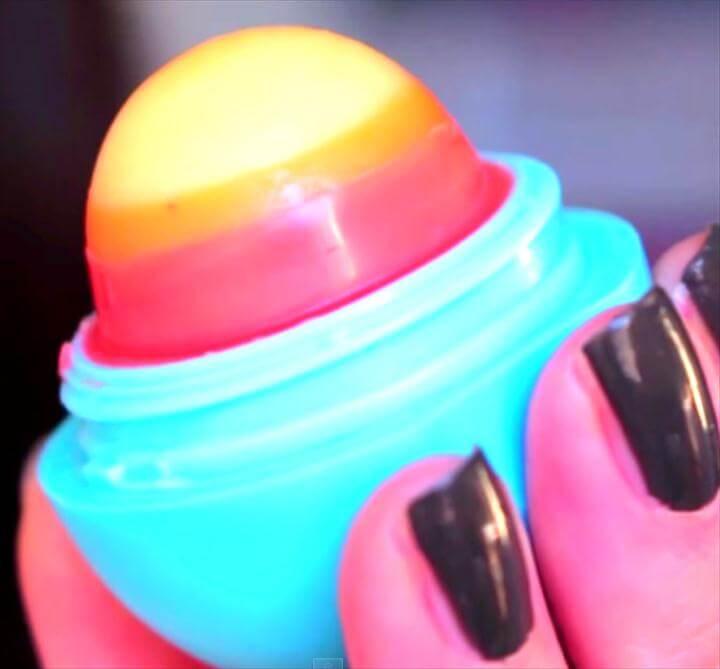 Image: cutediyprojects
DIY EOS Sharpener: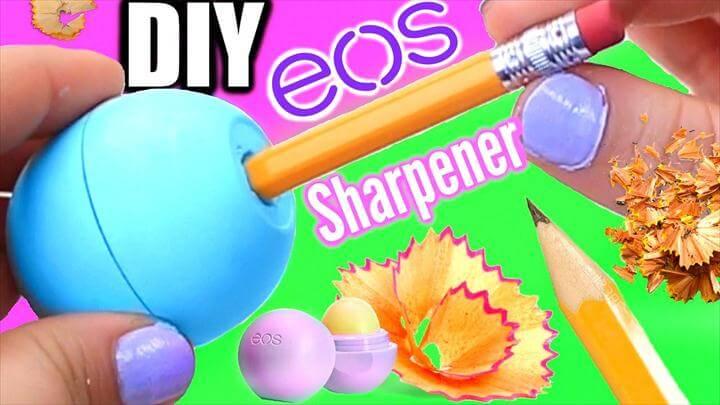 Image: youtube
Easy & Pretty EOS Lip Balm Party Favors: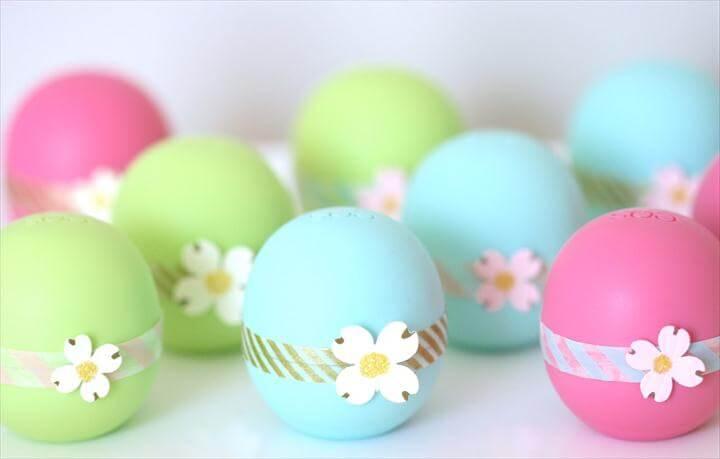 Image: youtube
Solid Perfume Made Out Of EOS: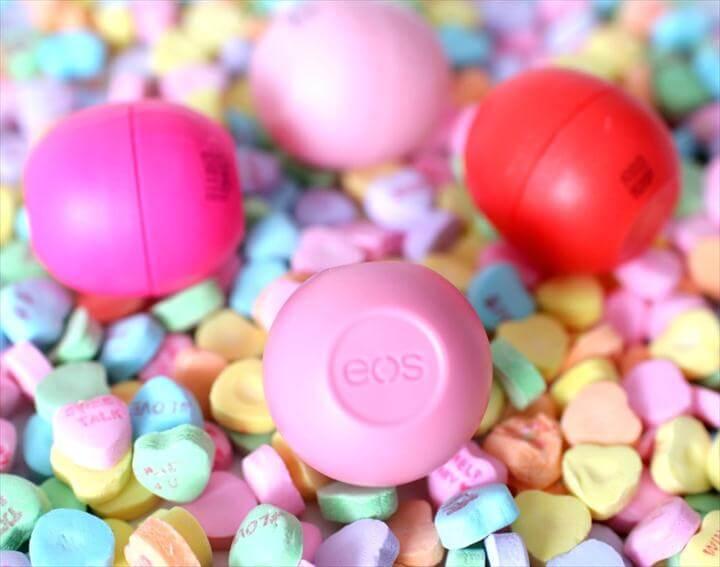 Image: ellesees.net
DIY  EOS Mini Snow Globe: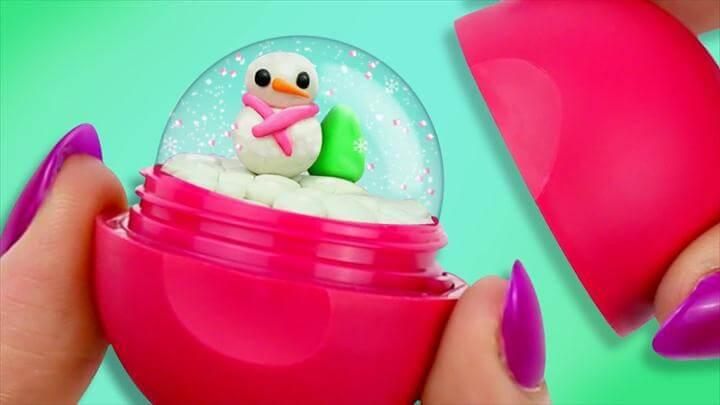 Image: youtube
EOS Makeup Brush: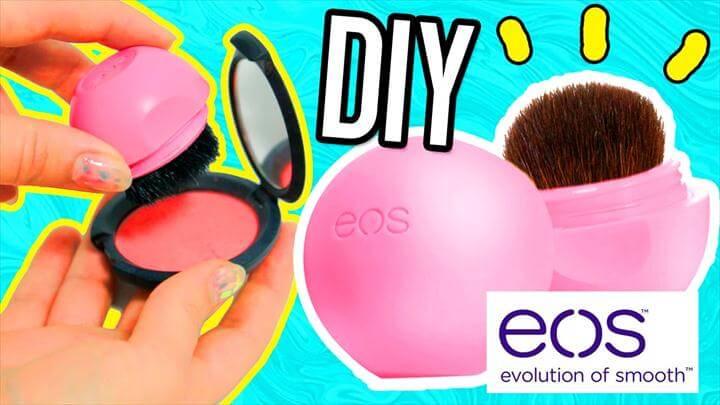 Image: youtube
EOS Printable Gift Round: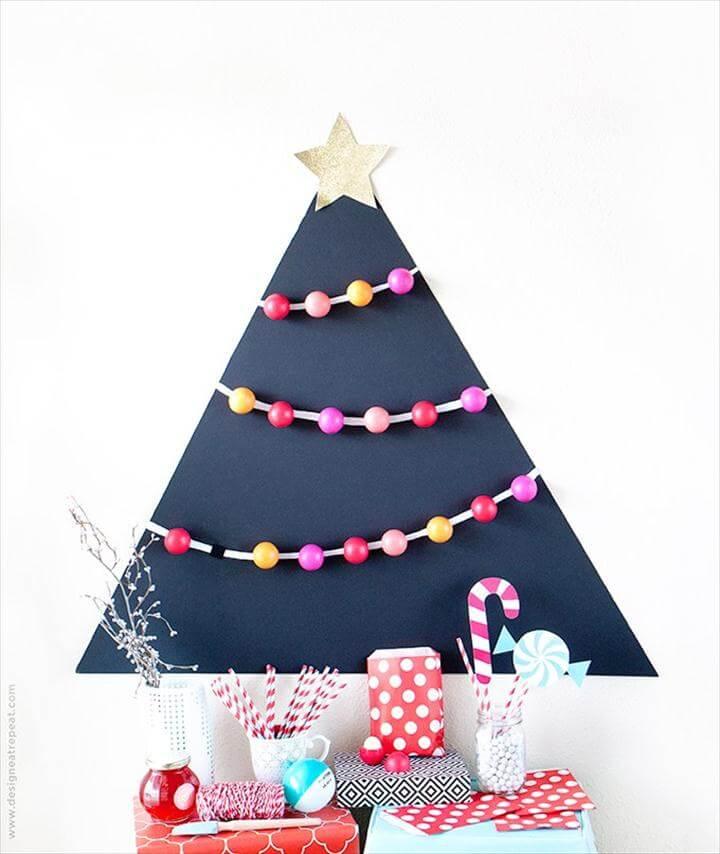 Image: designeatrepeat
DIY Chocolate Edible EOS: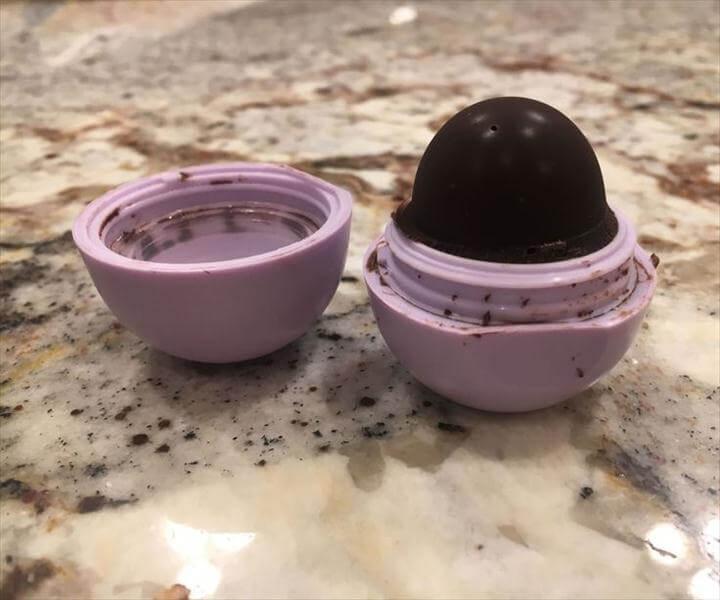 Image: instructables
DIY American Girl EOS Lip Balm: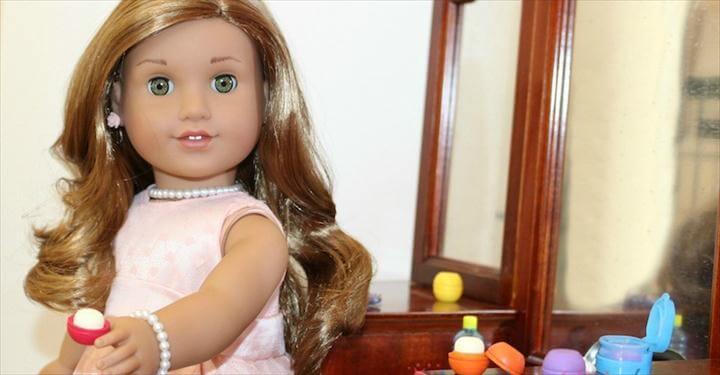 Image: americangirlideas
Pink EOS Lip Balm: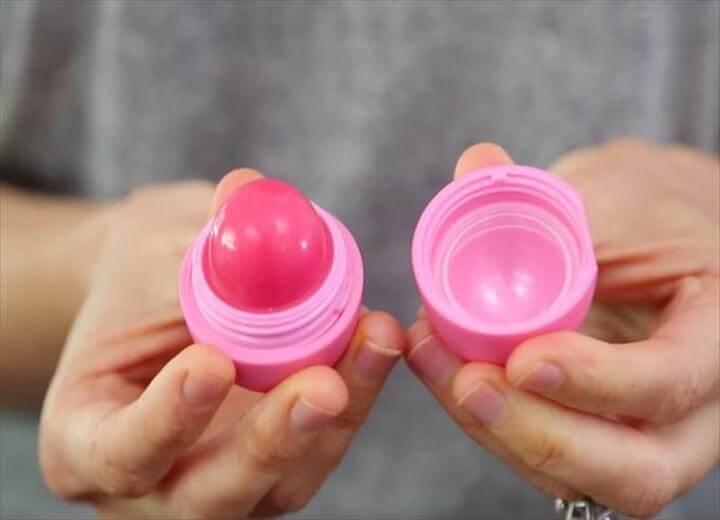 Image: onvacations.co
EOS Lip Balm "Candies" & Printable Gift Tag: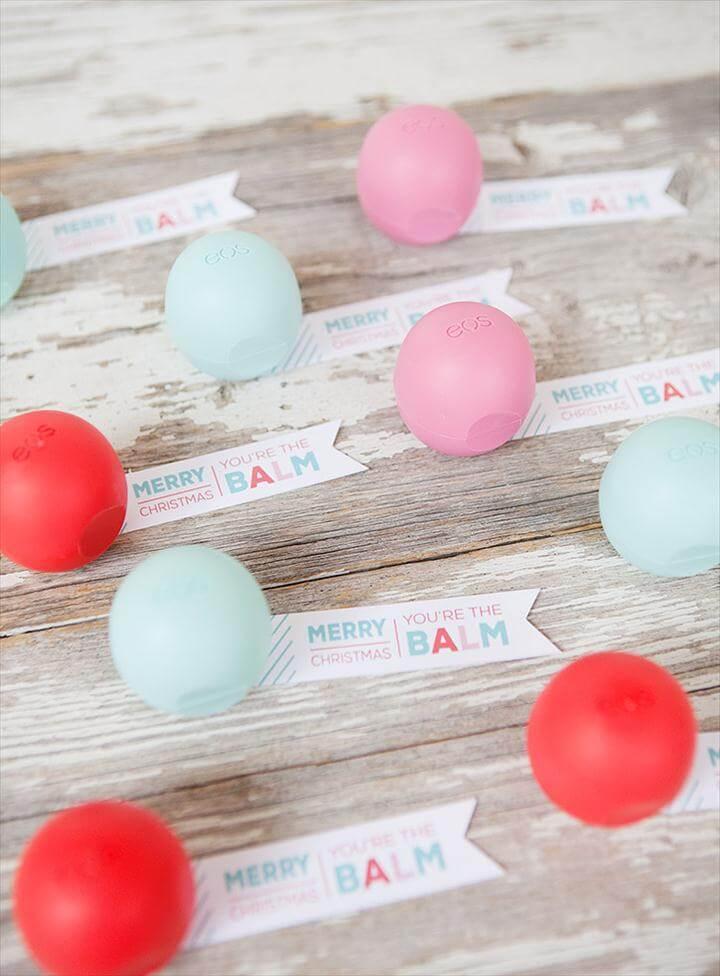 Image: simpleasthatblog
Apple Lip Balm Card – Back To School Idea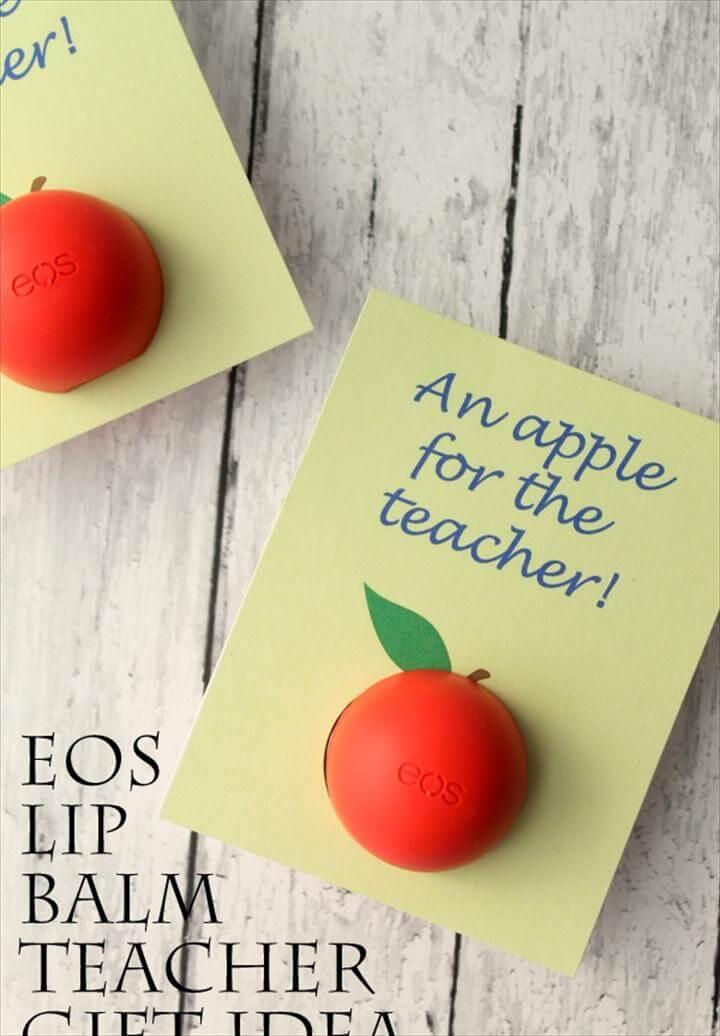 Image: thecountrychiccottage.net
EOS Inspried Lip Balm: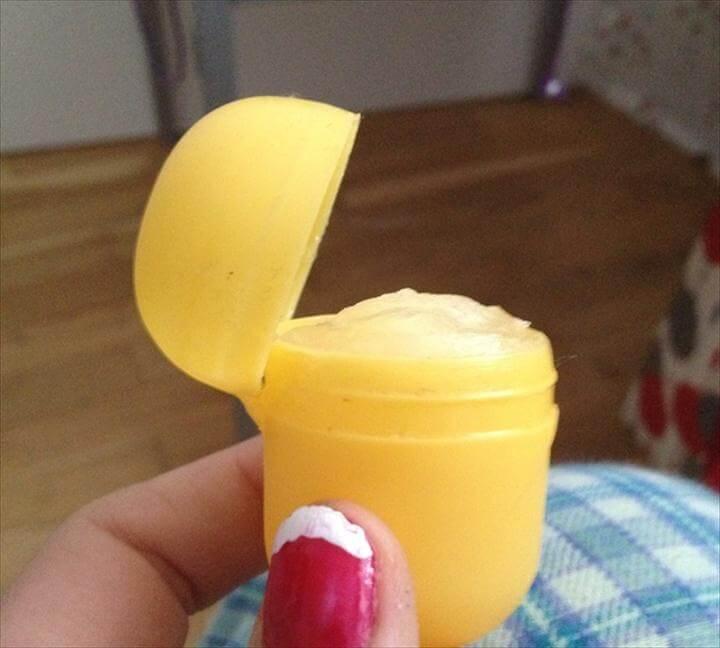 Image: snapguide
 Peppermint Lip Balm EOS Refill: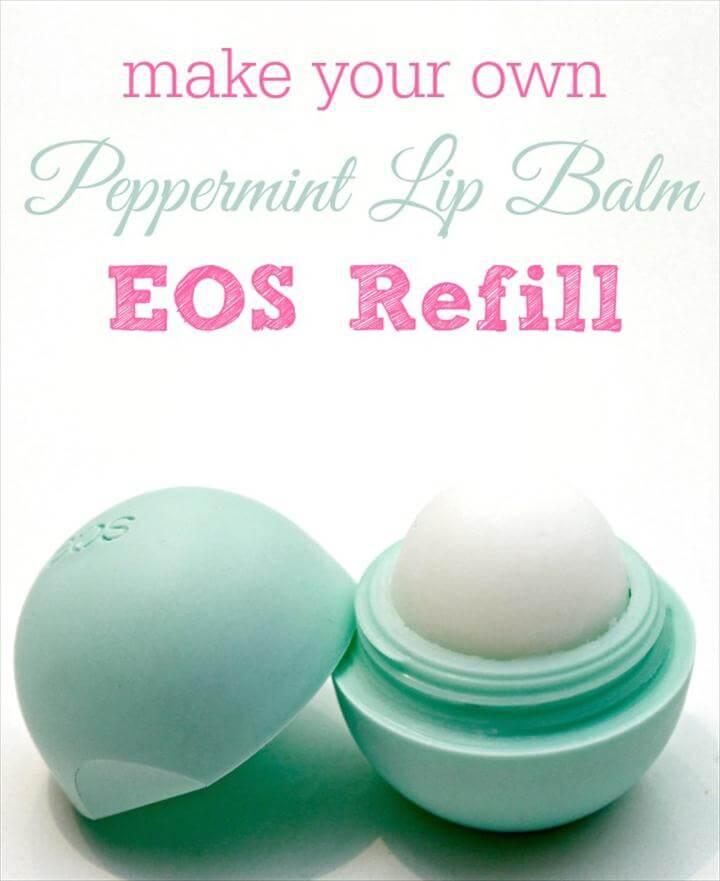 Image: mom4real
Trending EOS Chopstick: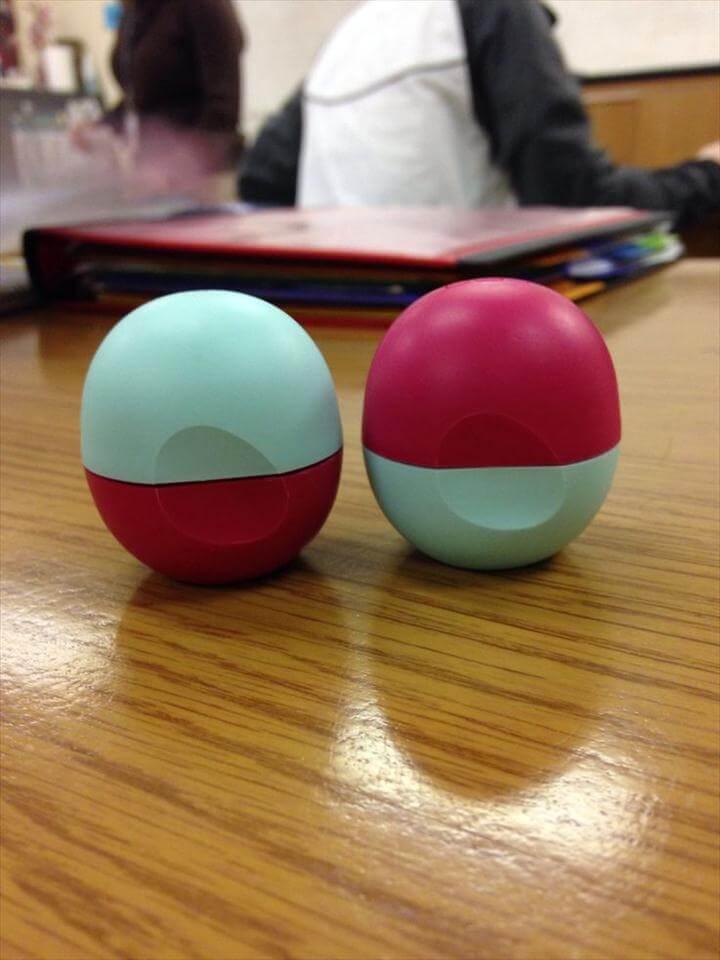 Image: youtube
EOS Fun Crochet Pattern Keychains: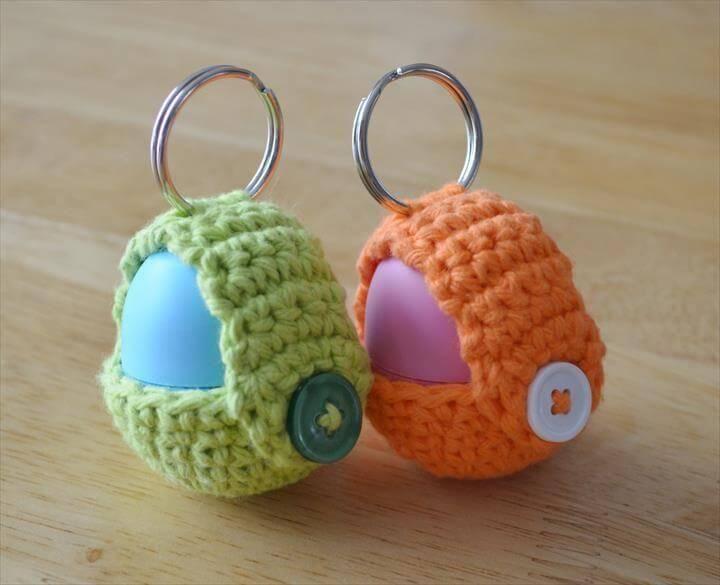 Image: ravelry
DIY Edible EOS: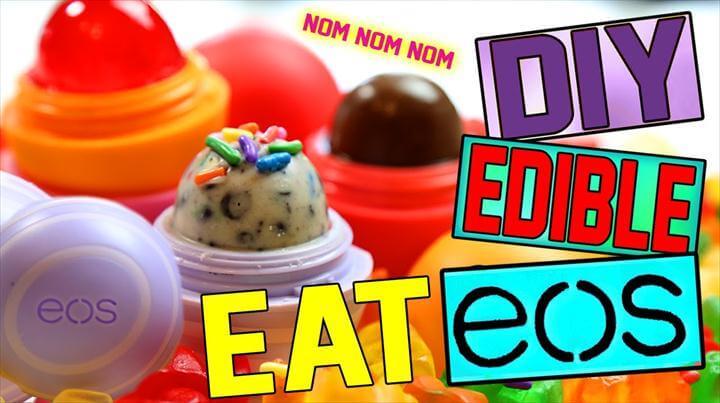 Image: youtube
DIY EOS Nail Filer: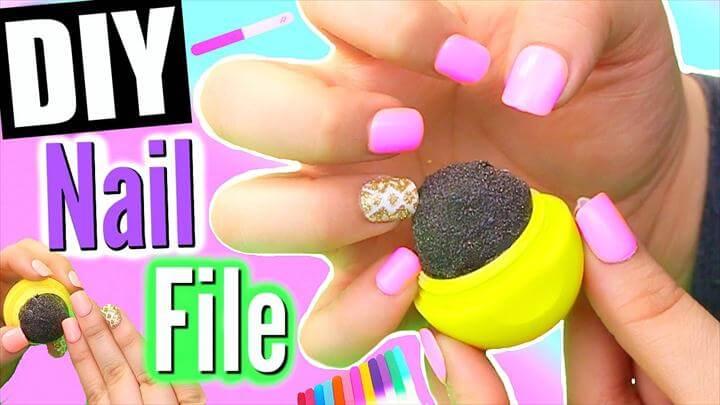 Image: youtube
Rainbow EOS Crayon: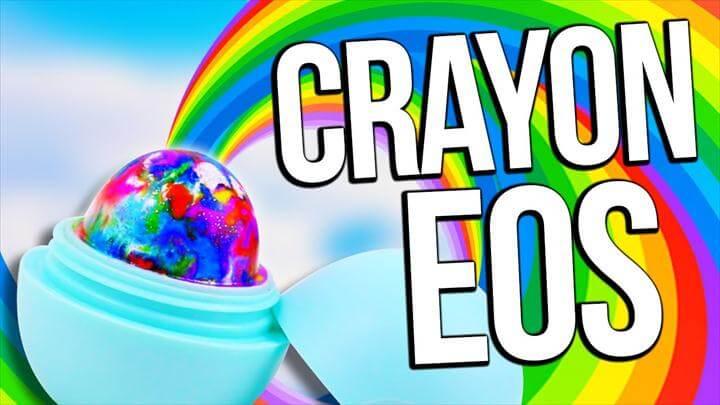 Image: youtube
DIY Galaxy EOS Tutorial: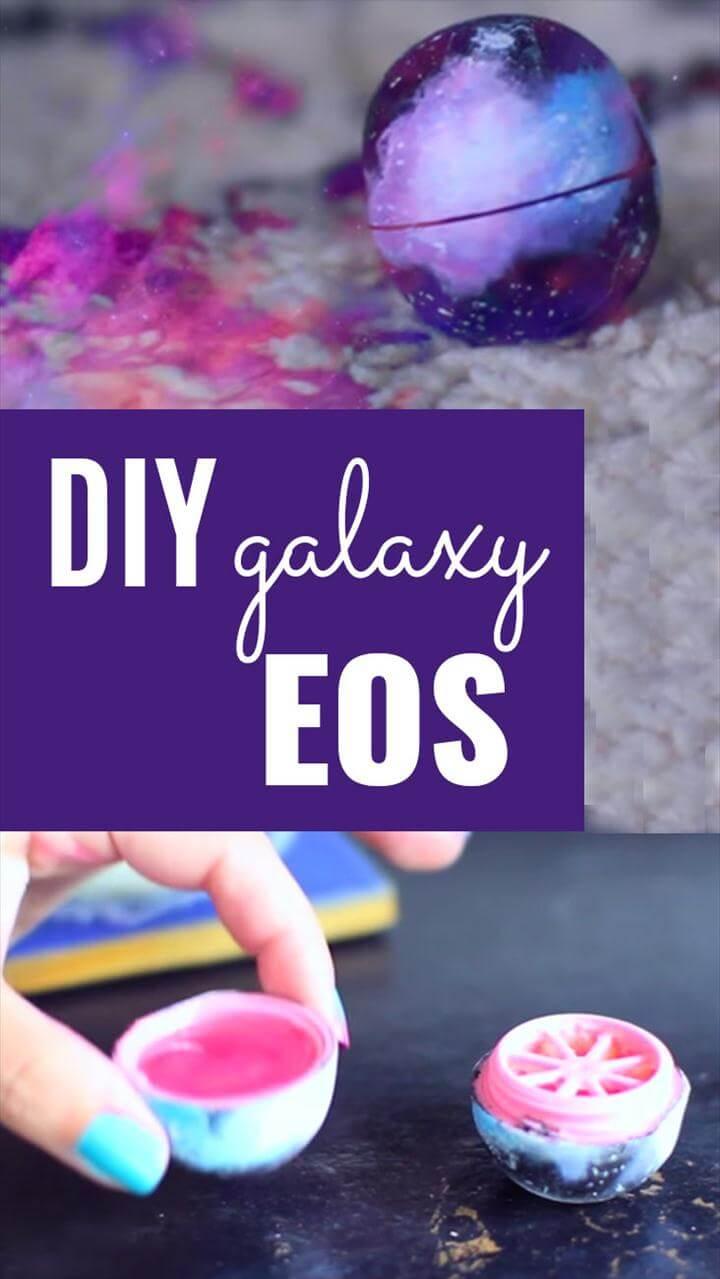 Image: diyprojectsforteens
DIY Zombie Brain EOS: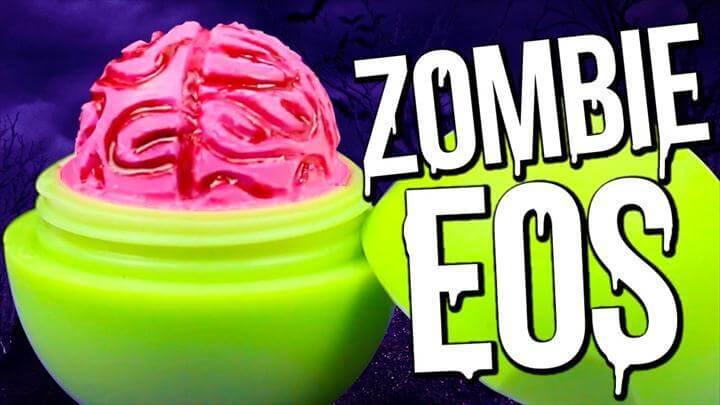 Image: youtube
DIY Holiday Gnome Craft Kit Gift: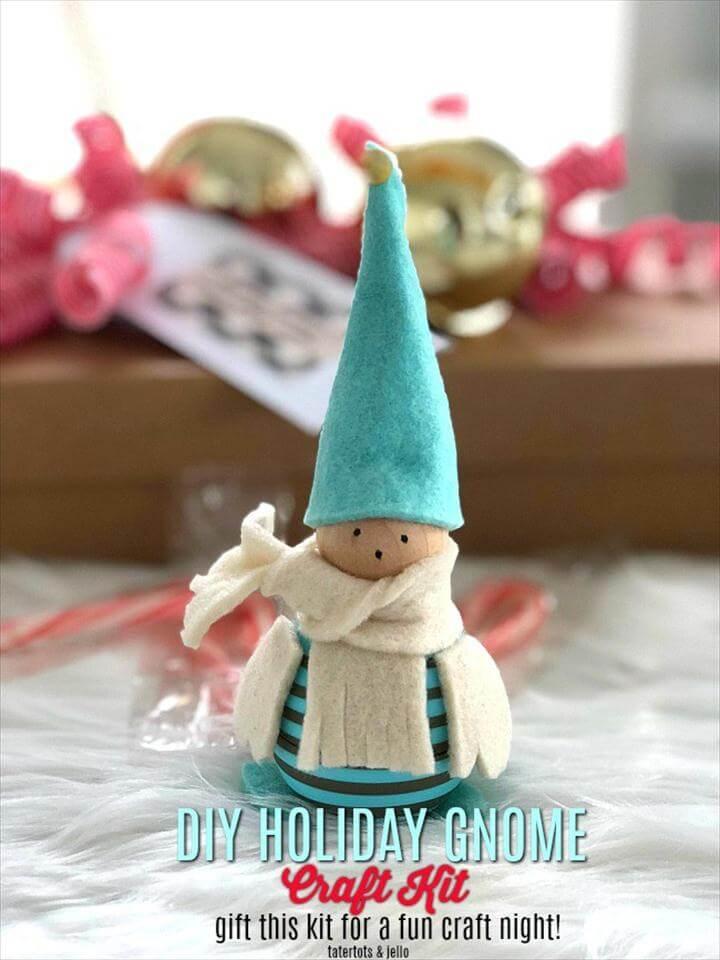 Image: tatertotsandjello
Galaxy EOS Lip Balm: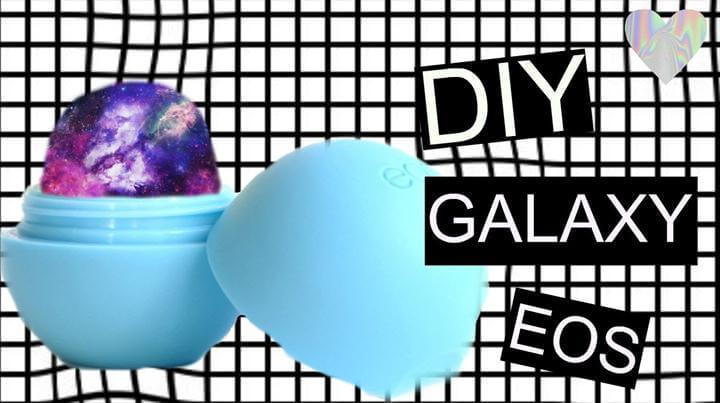 Image: youtube
DIY Sparkly EOS Lip Balm: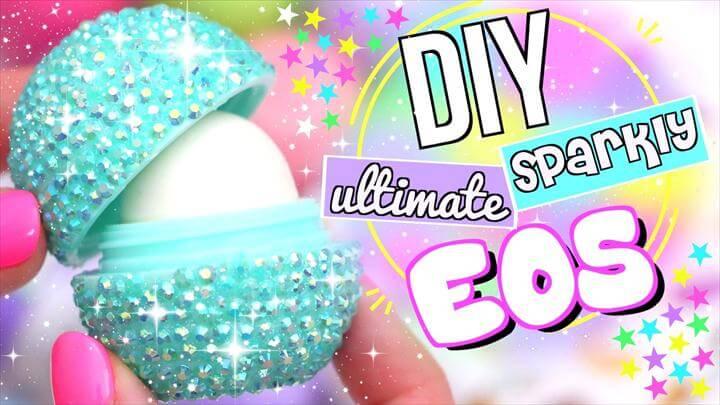 Image: youtube
DIY EOS Out Of Skittles: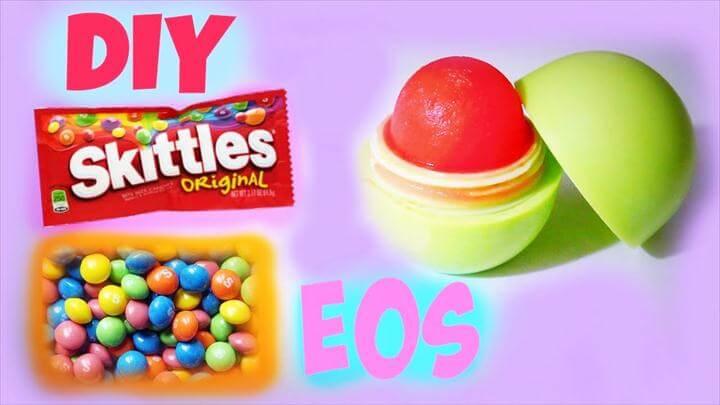 Image: youtube
EOS Lip Balm: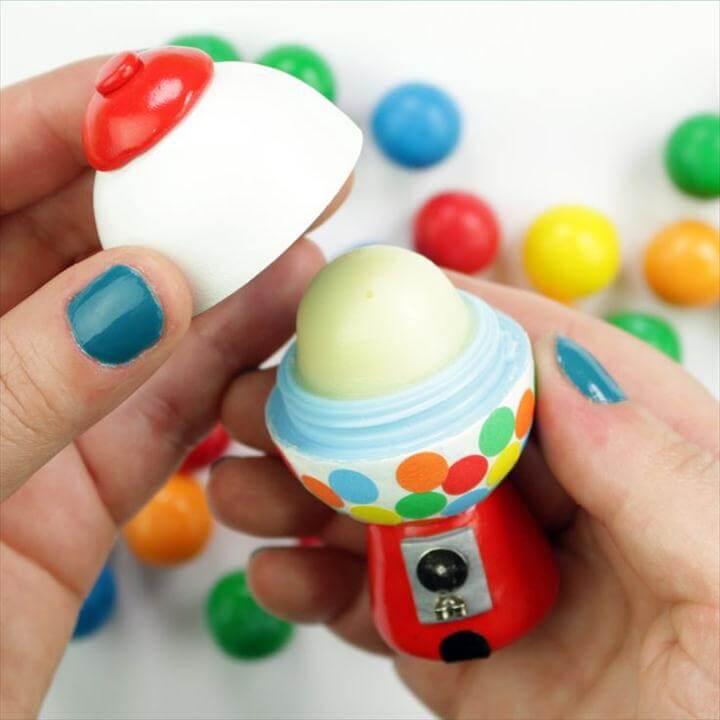 Image: hoahoctro.vn
DIY EOS Jolly Ranchers Lillipops Candy: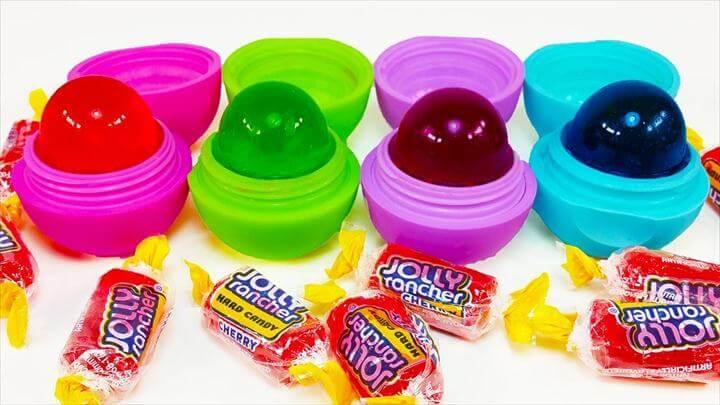 Image: youtube
   Reuse EOS Lip Balm: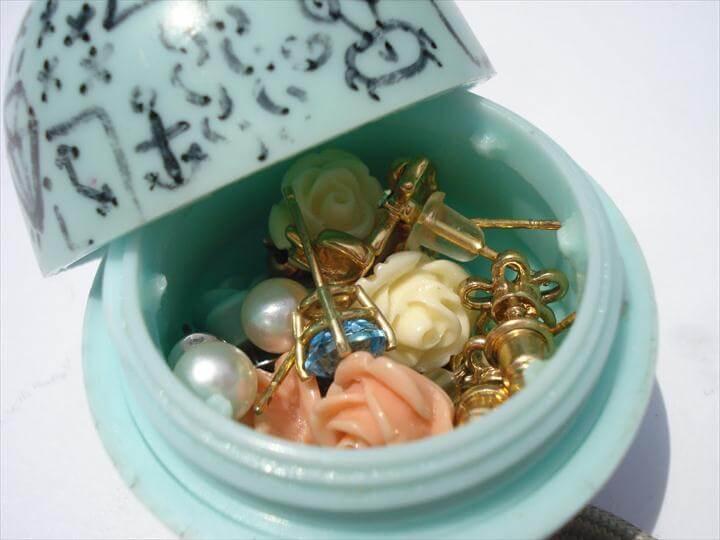 Image: amourtera
Back To School EOS Eraser: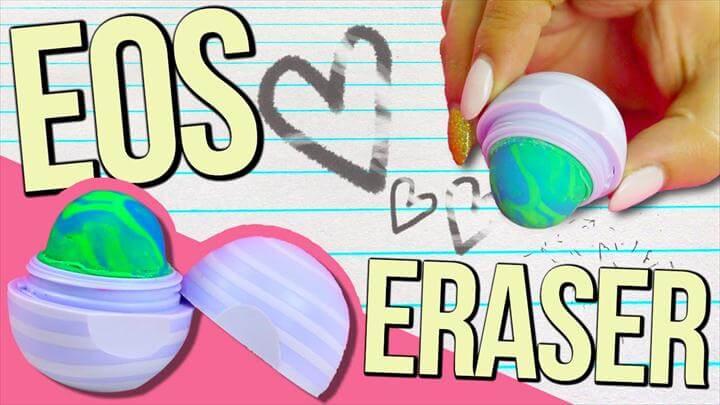 Image: youtube
Maleficent EOS Lip Balm: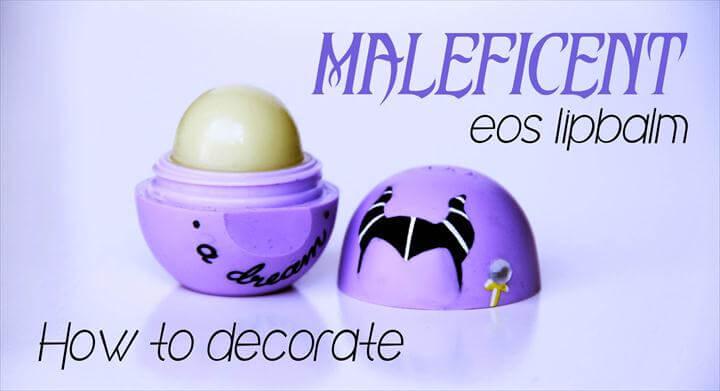 Image: youtube
American Girl EOS Lip Balm: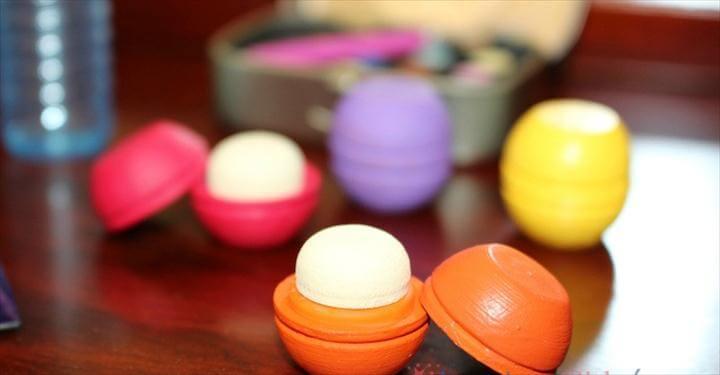 Image: americangirlideas
DIY EOS Lip Balm – Amigurumi Totoro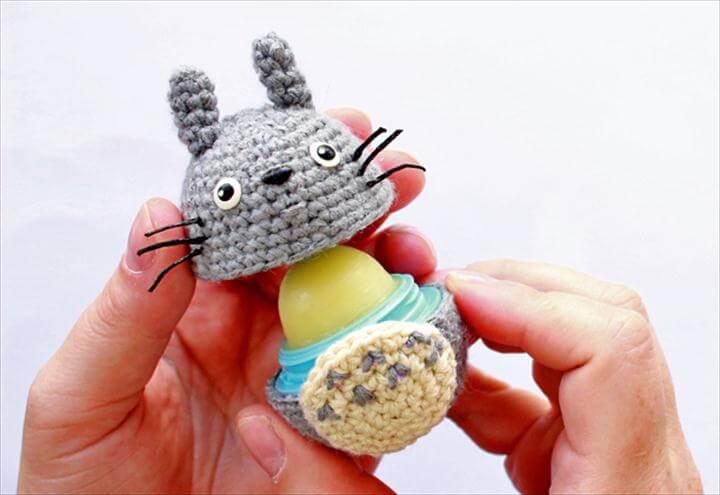 Image: aminoapps
DIY Cotton Candy EOS Design: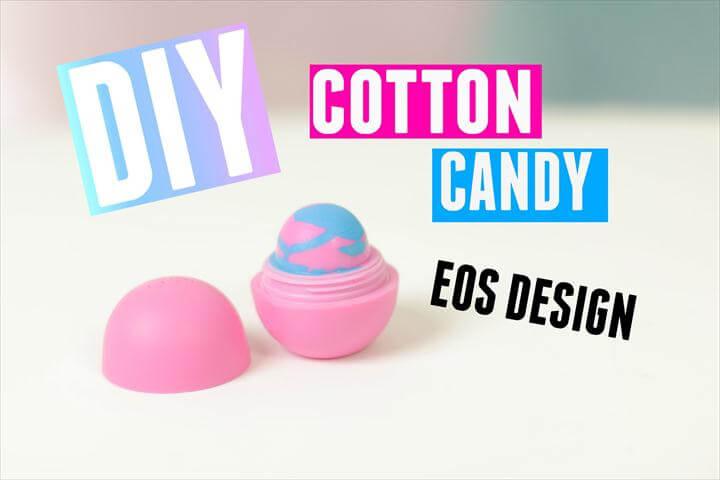 Image: youtube
EOS Bath Bombs: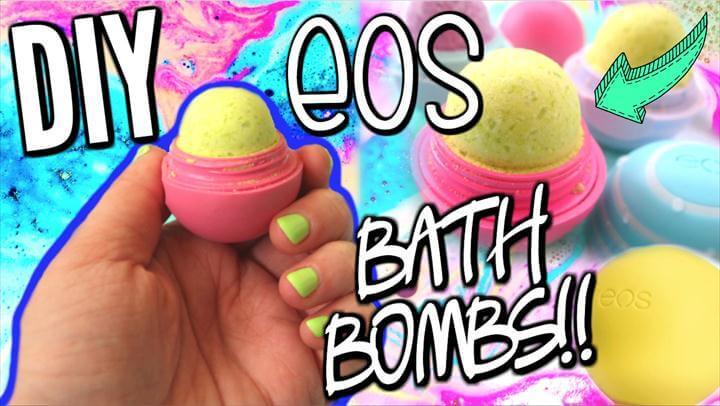 Image: youtube
DIY Cupcake EOS Container: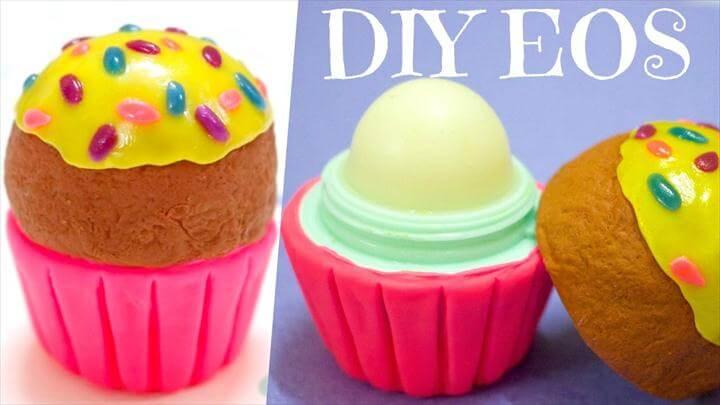 Image: youtube
DIY EOS Lip Balm Christmas Gift: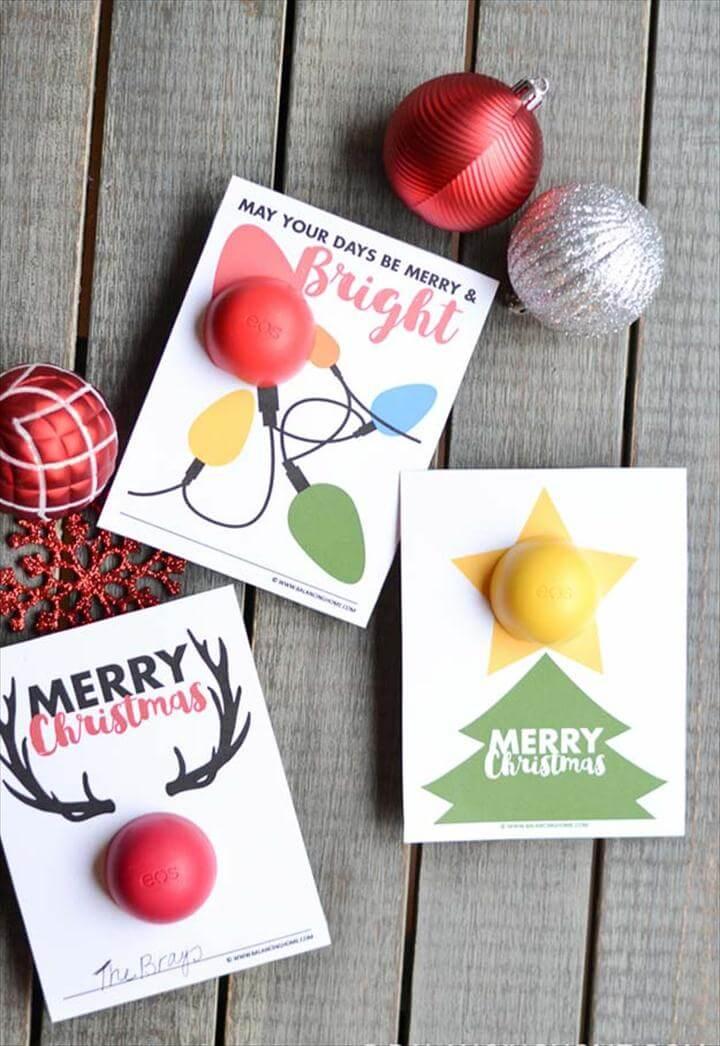 Image: balancinghome
DIY Oreo Cheesecake EOS: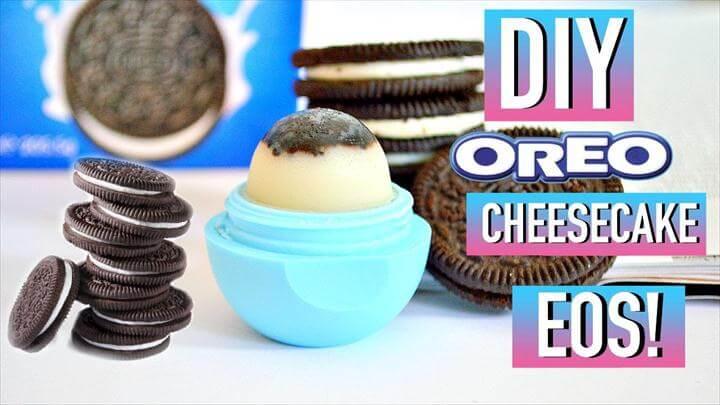 Image: youtube
Amazing EOS Galaxy Lip Balm: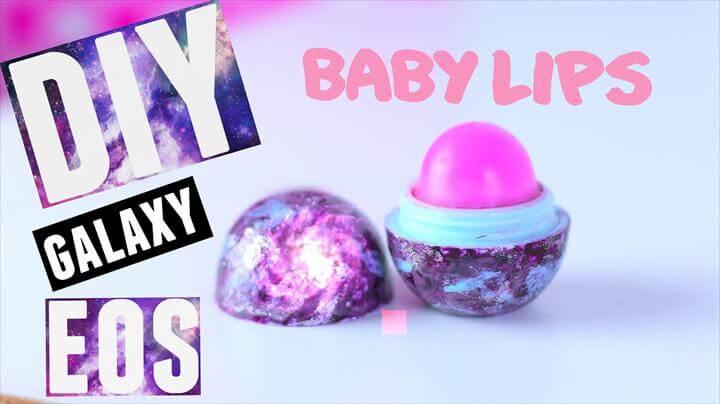 Image: youtube
DIY Candy Cane EOS: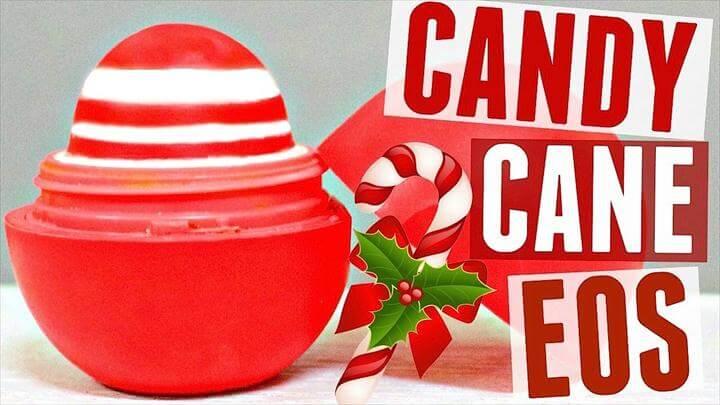 Image: youtube
DIY EOS Santa Claus: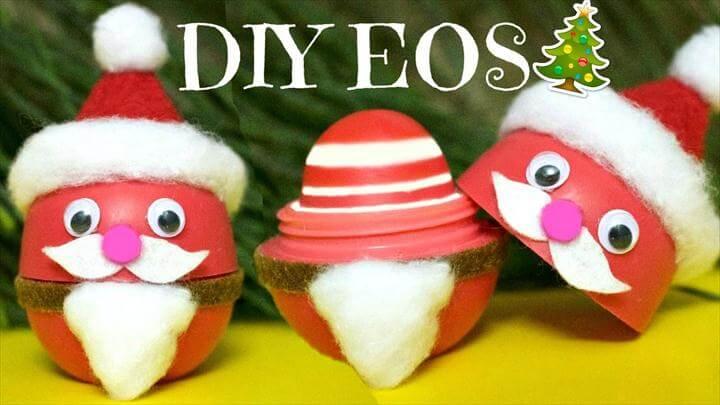 Image: youtube
DIY Galaxy EOS: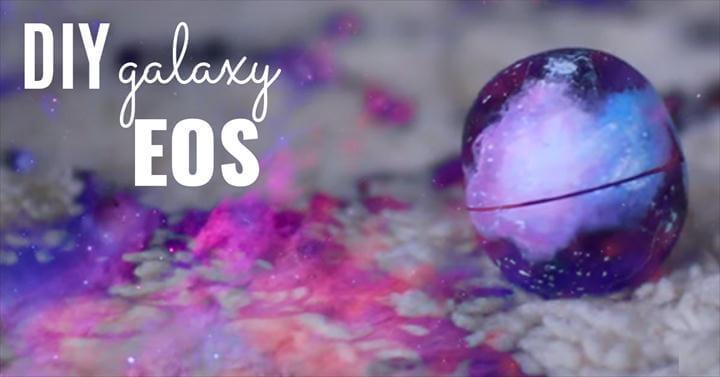 Image: diyprojectsforteens
EOS Mobile Charger: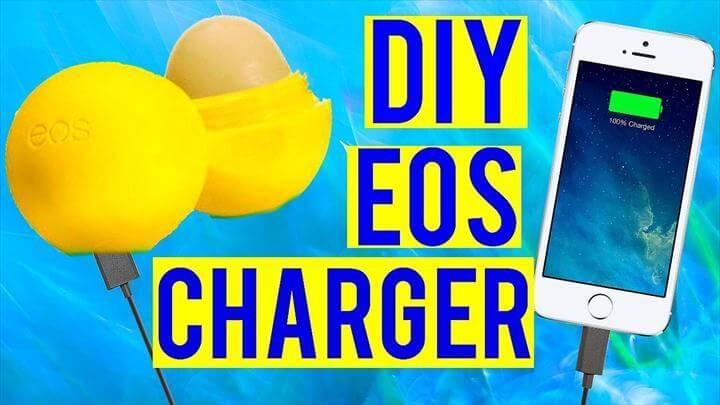 Image: youtube
EOS Squishy Stress Ball: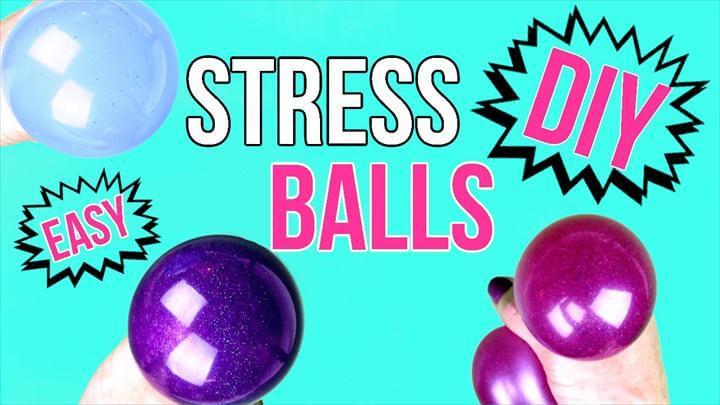 Image: youtube
Secret Eos Lip Balm Container: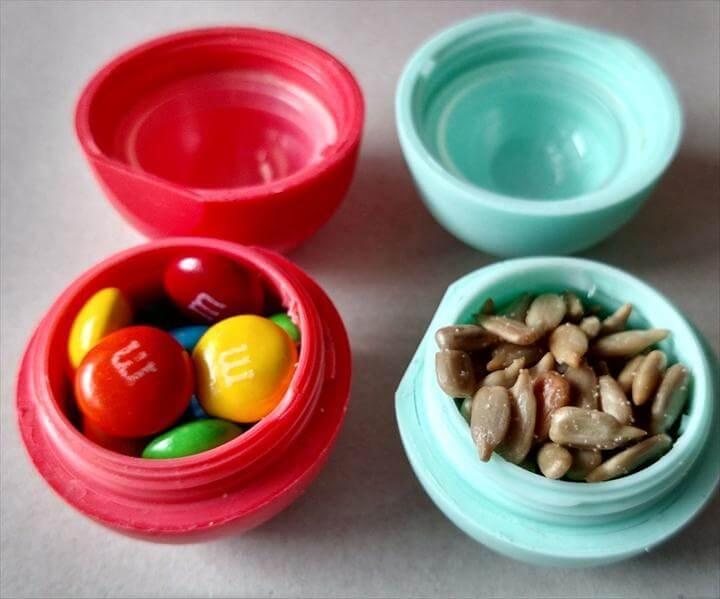 Image: instructables
EOS Lip Balm: DIY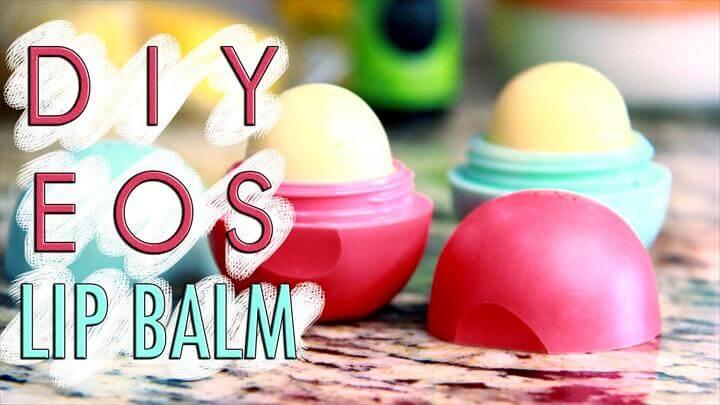 Image: youtube
DIY American Girl Doll Snow Cones:

Image: youtube
DIY EOS Chalk: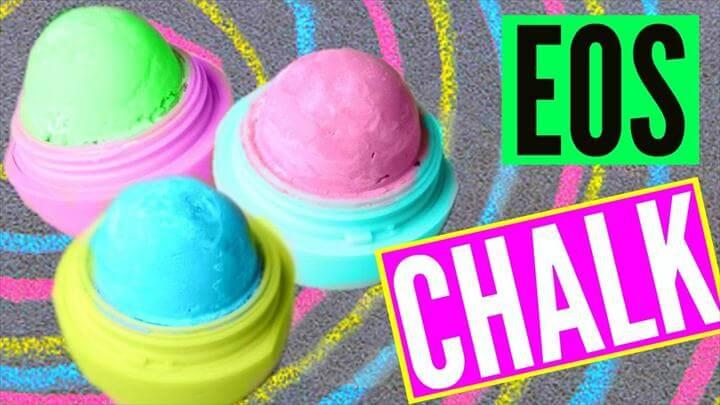 Image: youtube
DIY EOS Lollipop – Candy EOS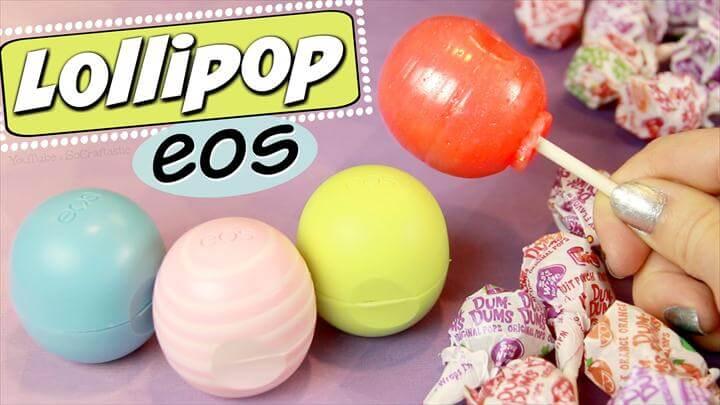 Image: youtube
 Giant EOS Gift Box: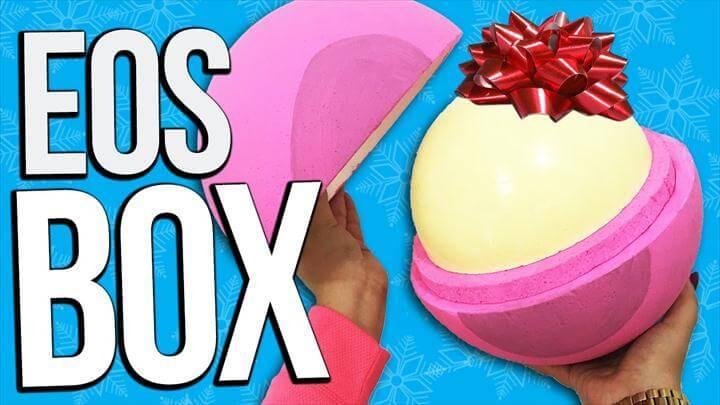 Image: youtube
EOS Cookie Dough Lip Balm: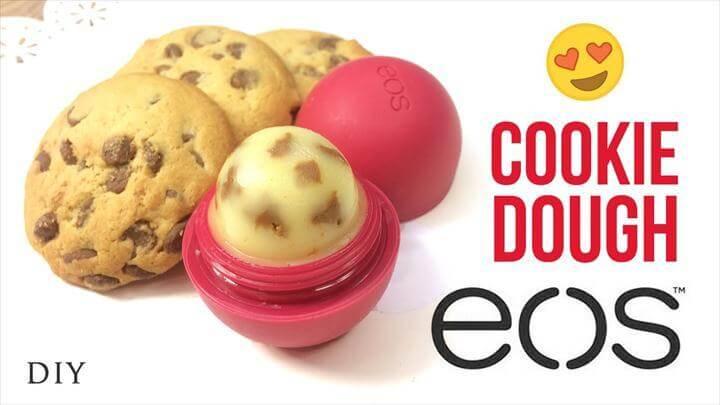 Image: youtube
DIY EOD Contour & Highlighter: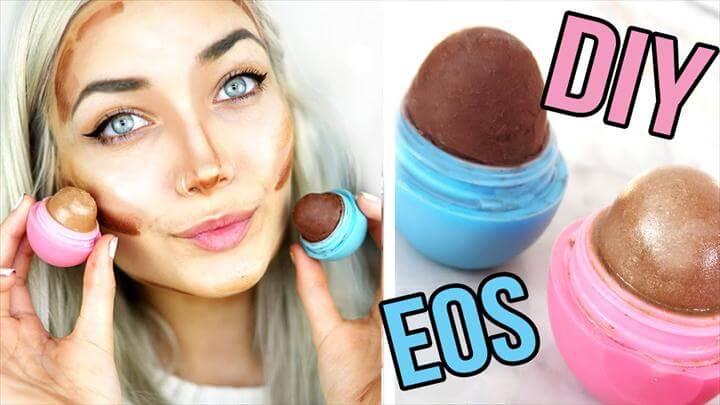 Image: youtube
DIY Pumpkin Spice EOS Lip Balm: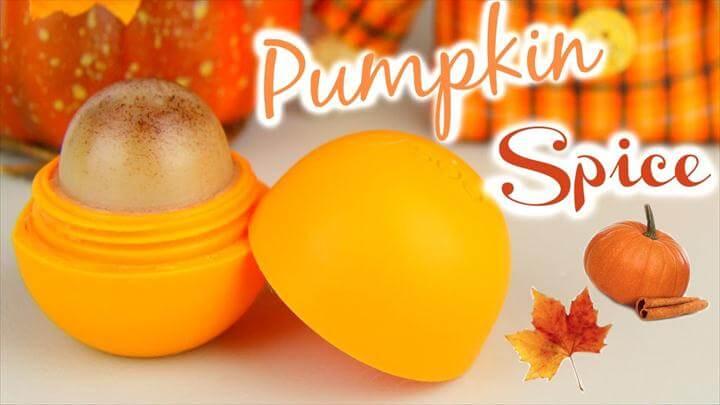 Image: youtube
Snow Cone EOS: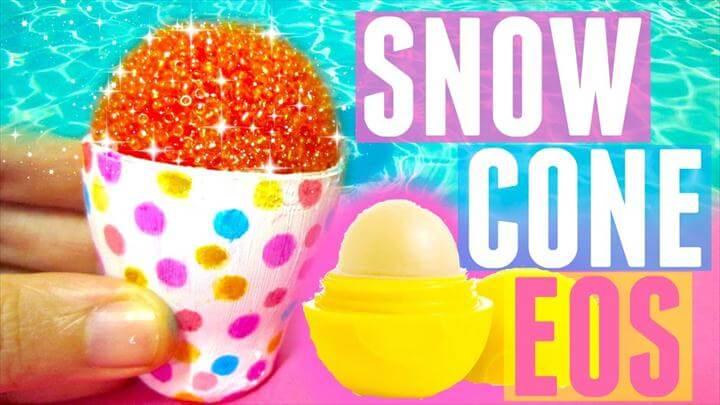 Image: youtube
DIY Mint Choc Chip EOS Lip Balm: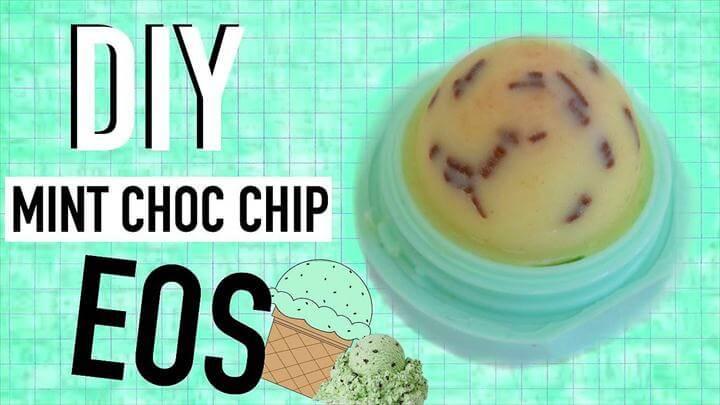 Image: youtube
EOS Selber Machen Deutsch: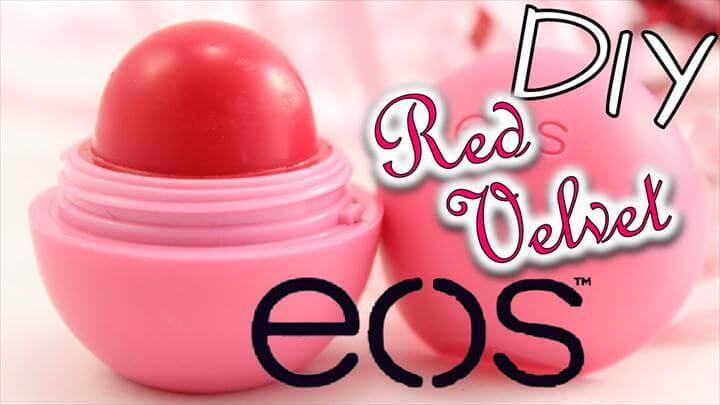 Image: youtube
EOS Out Of Gummy Bears: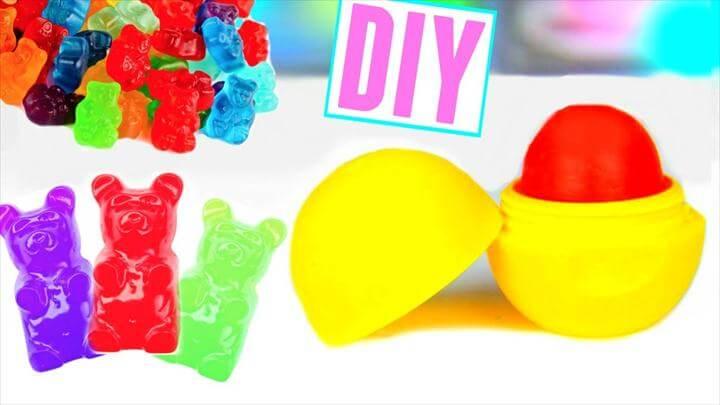 Image: youtube
DIY Watermelon EOS – Unicorn EOS Lip Balm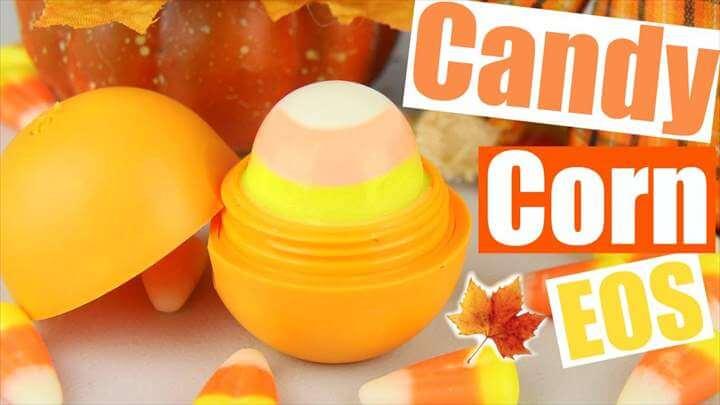 Image: youtube
Nutella Lip Balm Recipe: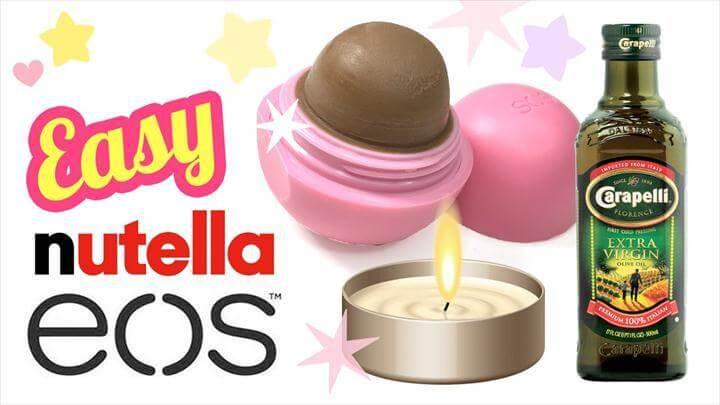 Image: youtube
EOS-lippenbalsem DIY: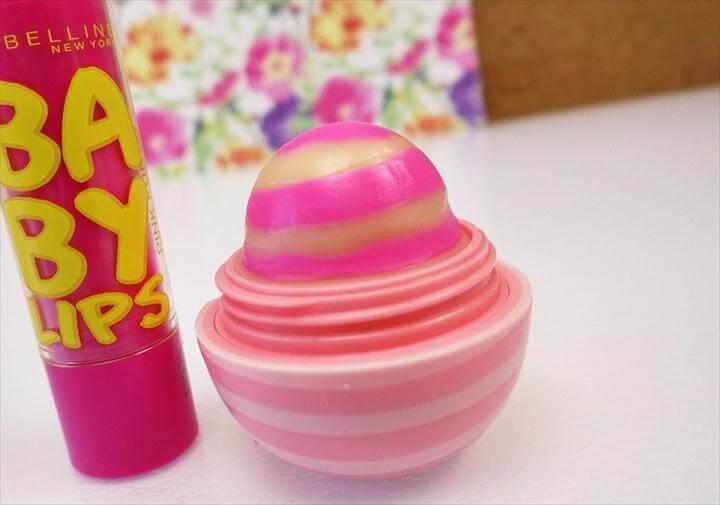 Image: youtube
EOS Lip Balm With Kinder Capsule: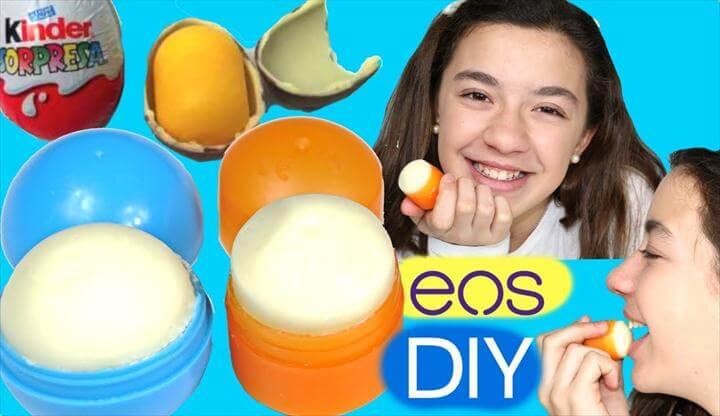 Image: youtube
DIY Tinted EOS Lip Balm: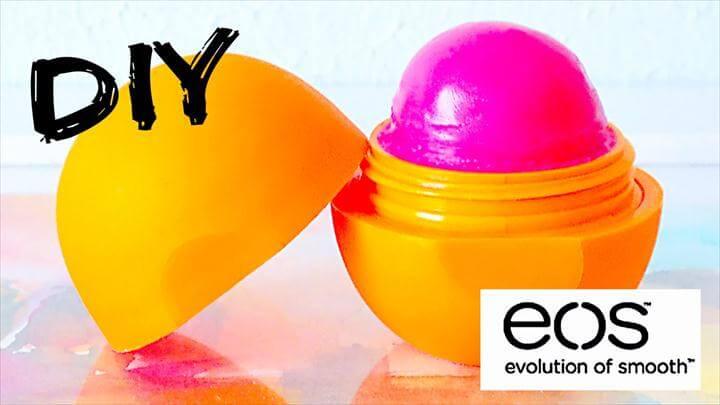 Image: youtube
Ice Cream Cone EOS Lip Balm: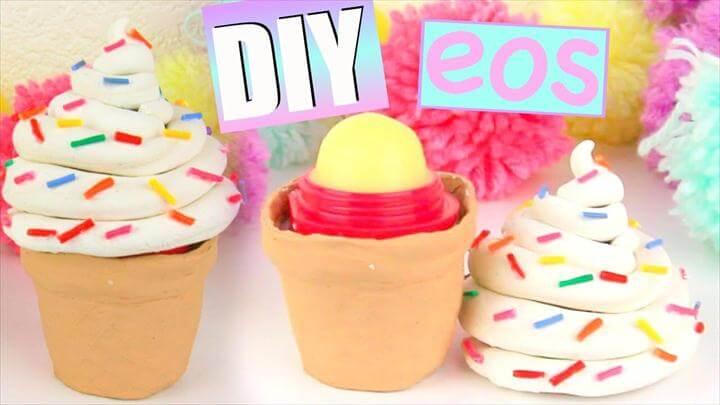 Image: youtube
EOS DIY Nail Polish: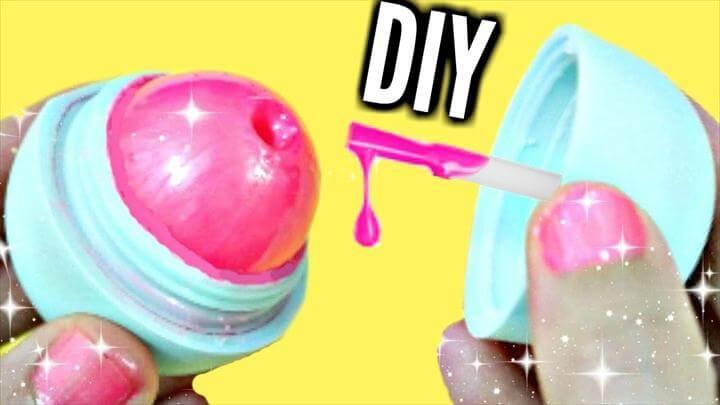 Image: youtube
EOS Flower Jelly Lipstick: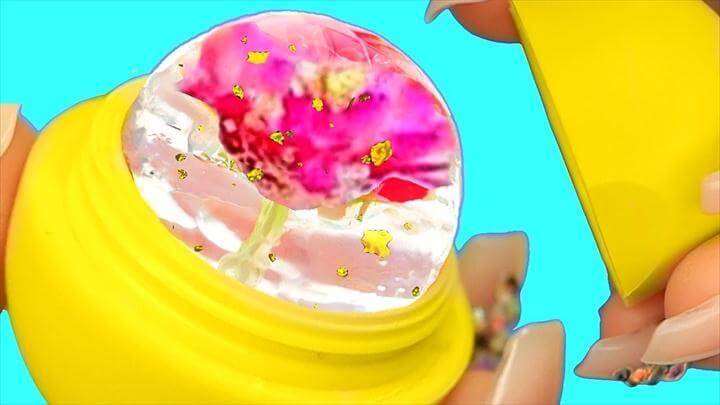 Image: youtube
DIY EOS Mascara: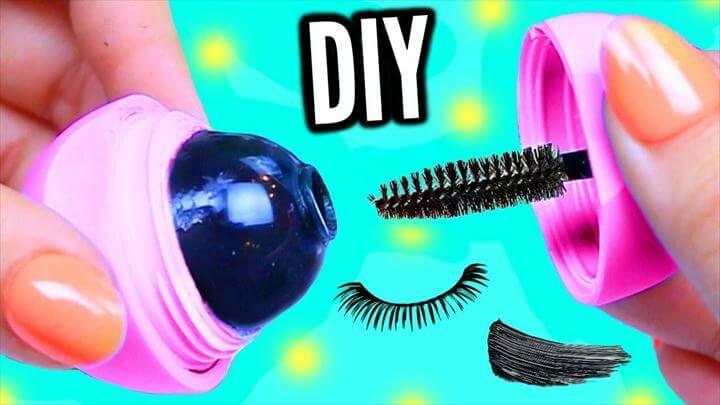 Image: youtube
DIY Edible EOS Made Of Sprite Soda: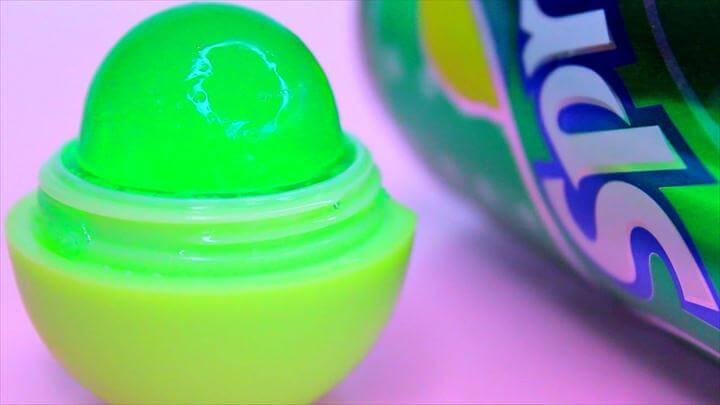 Image: youtube
DIY EOS Lip Scrub: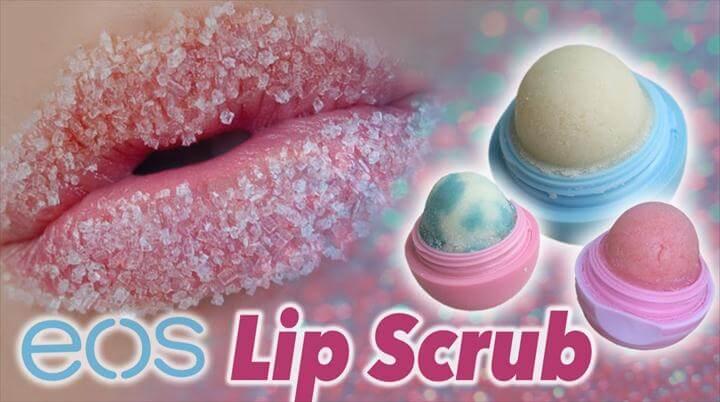 Image: youtube
DIY Acron EOS Lip Balm: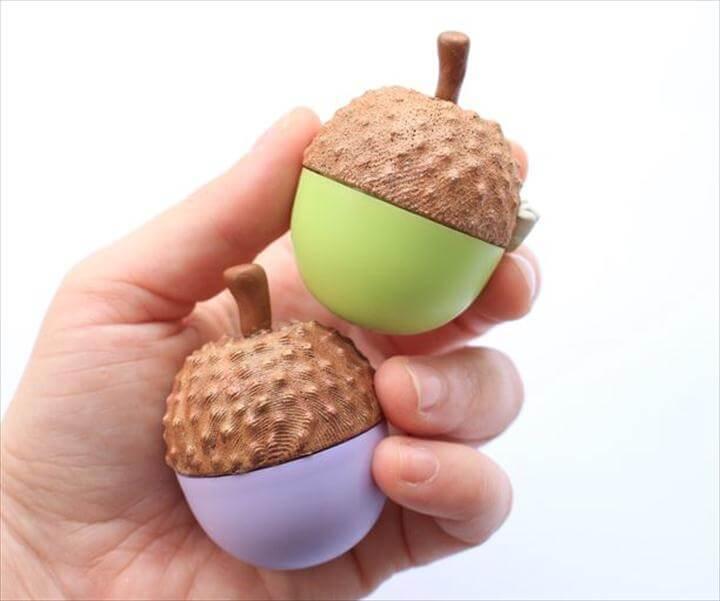 Image: youtube
DIY Mood Changing EOS Lip Balm: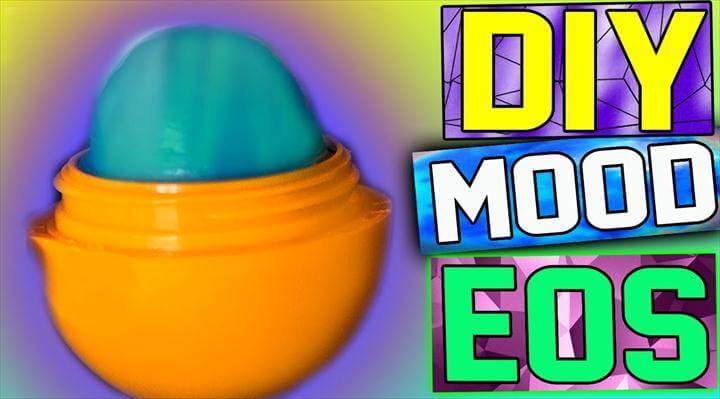 Image: youtube