Because of their high nutritional value, eggs are widely used in the culinary arts. Egg protein is one of the most valuable because it is easily digested.  It serves as a standard for measuring the quality of protein in other foods. We bring you 5 fabulous ways to prepare yummy egg meals!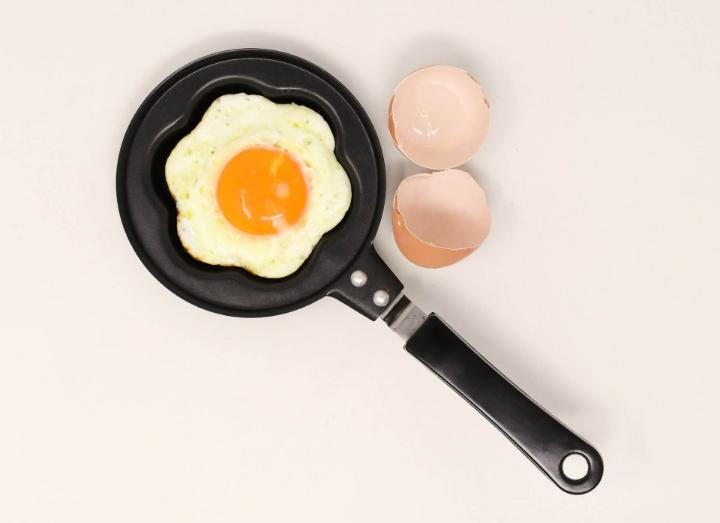 Stuffed eggs with two creams
Why would your appetizer look like any other? Make stuffed eggs with two delicious creams – pepper and avocado!
For the pepper cream, you should boil 6 eggs and cut them in half. Remove the yolk and crush them with a fork. Mix them with 2 tablespoons of mayonnaise, 60g of butter, some salt and a tablespoon of cognac. Grind half of the pepper bean and stir it in the mass. Pour the cream into a star-shaped syringe, and stuff the eggs. Decorate the eggs with peppercorns.
For the avocado cream, you need to also boil 6 eggs and cut them in half. Crush the removed yolks with a fork and mix them with 3 tablespoons of cream cheese, a teaspoon of curry powder, 2 tablespoons of avocado mush, a tablespoon of lemon juice and a tablespoon of milk. Pour the cream into a syringe and fill the eggs. Garnish with avocado.
Microwaved egg with spinach
With this meal you will get a lot of energy from eggs, and also a lot of nutrients from spinach.
Ingredients: You will need one egg, 1 tablespoon of water, 2 tablespoons of finely chopped spinach, 2 tablespoons of finely chopped mushrooms, some mozzarella and a little chopped cherry tomato.
Preparation: Grease the bowl and add the egg, water, spinach and mushrooms to it. Stir it with a fork until combined. Put it in the microwave. When done, grate the cheese and add the tomatoes.
Burrito in three minutes
This is healthier, faster and cheaper than any lunch you can buy on the way to work. It has 495 calories, 21 grams of fat, 43 grams of carbohydrates, and 26 grams of protein.
Ingredients: You will need two eggs, one tortilla, some sauce, a tablespoon of black beans, 2 slices of avocado, two tablespoons of low fat milk and two tablespoons of grated cedar cheese.
Preparation: Put the stirred milk and egg in the microwave bowl. After 45 seconds add beans, and return to the microwave for another 30 to 45 seconds. While it's hot, put the mixture on the tortilla, add the avocado, sauce and grate the cheese. Wrap and eat.
An egg ring
This dish is very nice looking, tasty and healthy. There are 305 calories in one serving.
Ingredients: You will need four eggs, one red pepper, one avocado, a spoonful of coconut oil, a pinch of salt and pepper.
Preparation: Heat oil in a frying pan and add pepper that is cut in rings. Turn them over until they are fried, and then place the egg in the center of each pepper rings. Fry until it hardens. Serve your meal with avocado and a slice of integral bread.
Eggs and nuts in a cup
If you've never tried this combination it will sound weird to you. But after you try this recipe you will love the taste.
Ingredients: You will need one egg, spoonful of water, some finely chopped broccoli, chopped mushrooms and mozzarella, a handful of chopped and fried nuts.
Preparation: Oil the cup with coconut oil. Pour the egg, water, broccoli and mushrooms into a cup and whisk until everything is combined. Put it in the microwave. When it's finished, sprinkle with cheese and nuts.
Bon appetit!