Autumn does not only make leaves of the trees fall. It also leads to the fall of gorgeous pine cones from the conifer tree. So the good thing is that you can collect these pinecones and use them for some pretty and traditional Holiday décor around the winters. As these pinecones come to your hands for free so not only for your own home you can make pinecone crafts to sell and earn some money too. Here we have brought to you these 8 DIY Pinecorn Ideas – Pinecorn Craft To Sell to get your creative with your pile of the pinecones this Holiday season.
Firstly you can use these gorgeous and natural pinecones in their raw form to get the perfect rustic vibes in your home décor. So either you make a pinecone wreath or garlands or you make a centerpiece from the pile of pine cones, you are surely going to add perfect Christmas touch in your home beauty. There are a lot of fun things to use on pinecones and charm up their looks and make great selling out of them. Just like glitter for the ornament look, white paint for the snowy appeal and colorful fall paint hues for a chic yet classic pinecone wreath craft. Check out the details of each craft below!
You May Also Like:
How To Make Glitter Pine Cone Ornaments: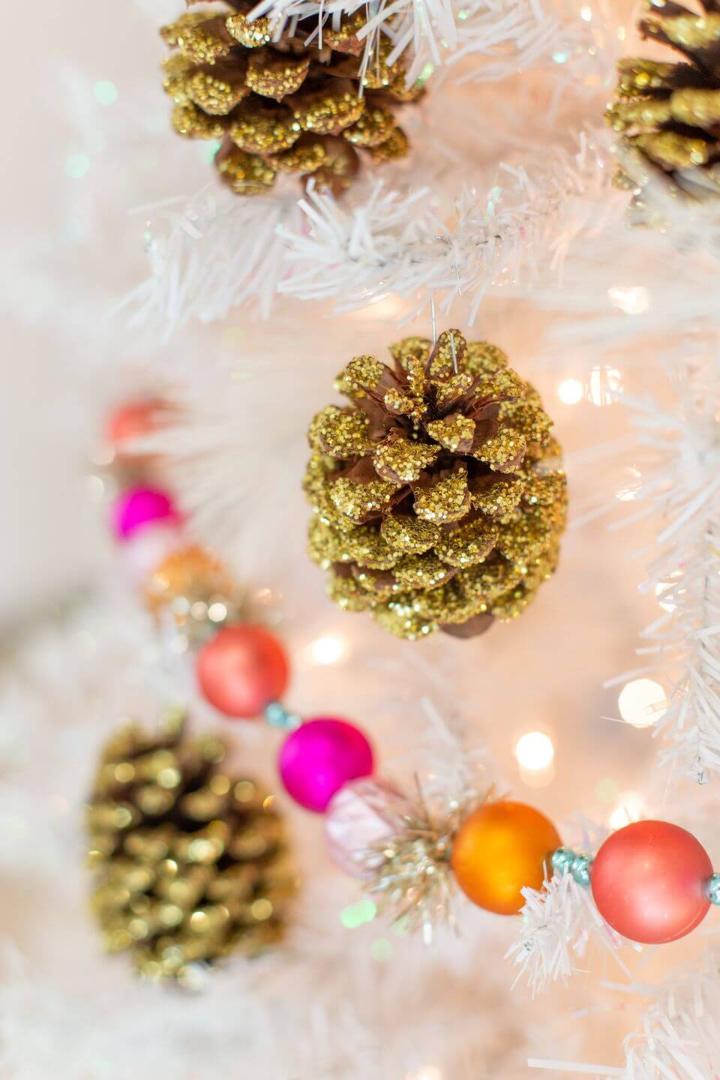 Pine cones can be a great crafty thing for your Holiday décor and these glittery pine cone ornaments are the proof. Using glue you can cover these lovely pine cones in glitter and they are ready to be a part of your festive décor. You can cheaply make a bunch of these pine cones and sell them around the Holidays.
Tutorial: thesprucecrafts
Pinecone Crafts For Your Holiday Decorations: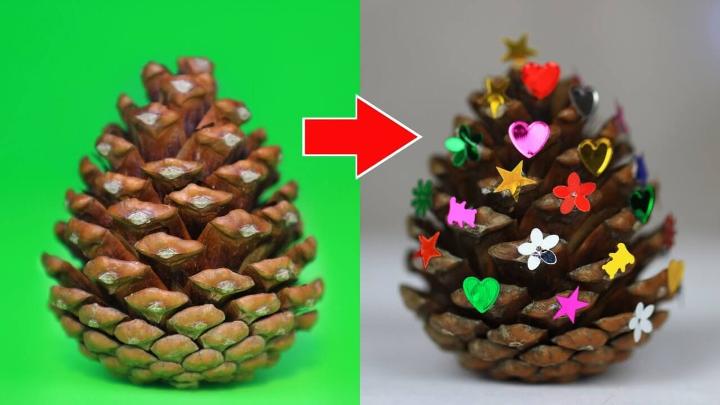 If you have pine cones available near you for free then grab loads of them to make some money. Yes, you can create lovely decoration pieces out of these pine cones and sell them to the people around. The decoration of the pine cone is super simple and cheap to do and here are the details!
Tutorial: youtube
Easy Pinecone Wreath: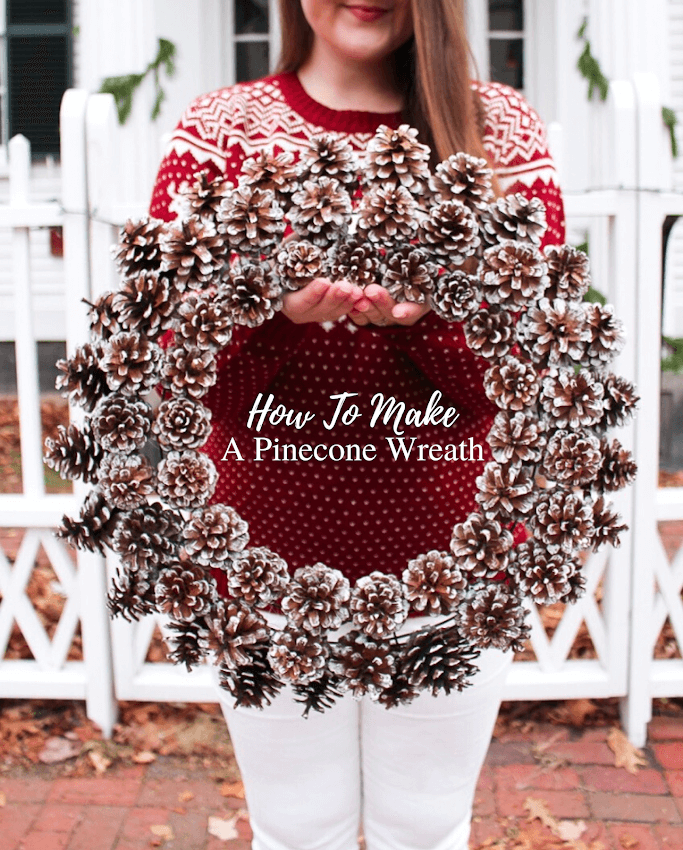 Welcome your winter Holidays in the prettiest way with this easy pinecone wreath. A wreath hoop is all covered with the white-painted snowy looking pine cones with the help of glue. You need a few things to make these pinecone wreaths so you can a lot of them and sell them to earn some money.
Tutorial: sincerelymolly
DIY Natural Pine Cone Wreath: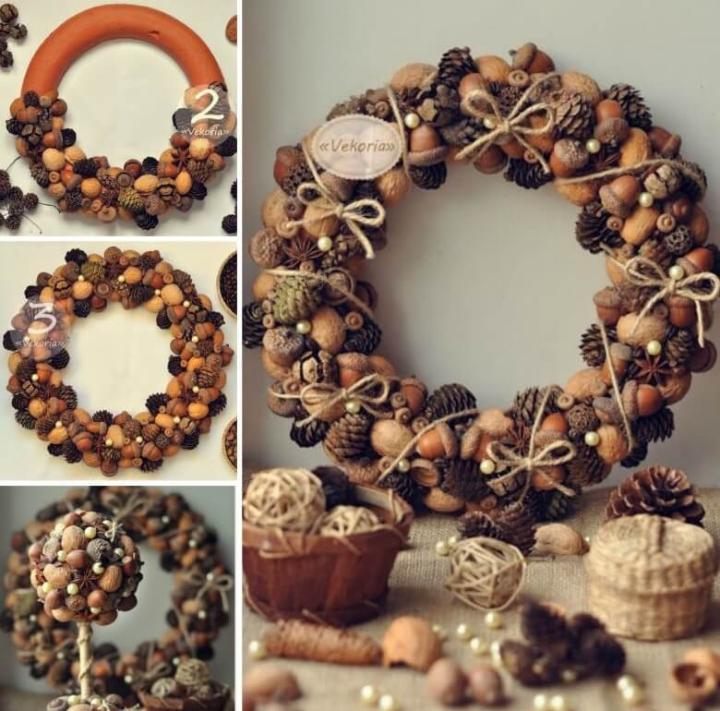 Make your home Christmas ready with this gorgeous and natural DIY pine cone wreath. Not only the wreath have loads of pine cones but acorns, nutshells, coffee beans, beads, and twine to look just purely natural and rustic. If you have these natural items lying around you can make these wreaths to sell too.
Tutorial: wonderfuldiy
Pine Cone Owl Ornaments: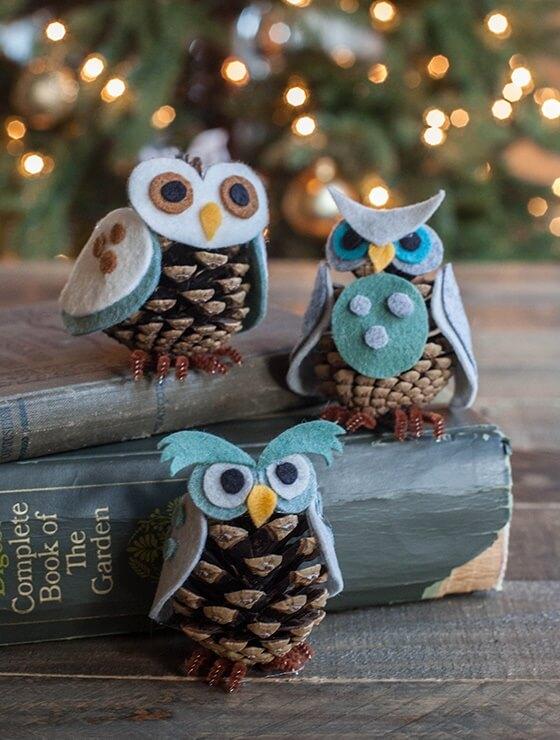 These pine cone owl ornaments are the cutest of the crafts that you are going to see on the internet today. Also, they are easy to make with a pine cone as the owl body, felt is used to shape up the face feature and feathers. Pipe cleaners would make the tiny claws. You can make some money by selling these adorable pine corn owls.
Tutorial: liagriffith
Pinecone Tree Centerpiece: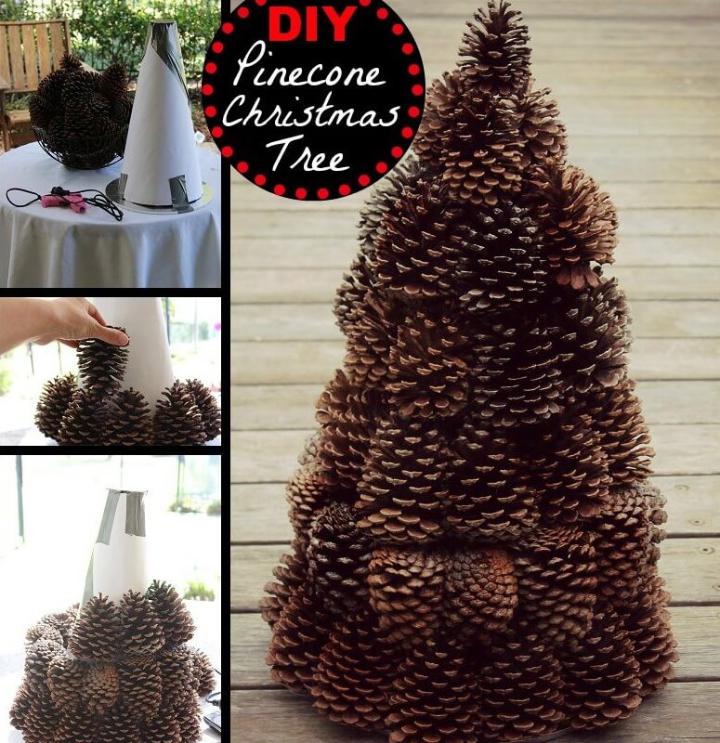 Get your dining table this pinecone tree centerpiece and make it perfectly ready for the Christmas. You need a big bunch of the pine cones to be piled over a wooden cake base being glued to each other. If you have free pine cones lying around you can make this pinecone centerpiece to sell also. Details here
Tutorial: pagingfunmums
Pinecone Flower Garland: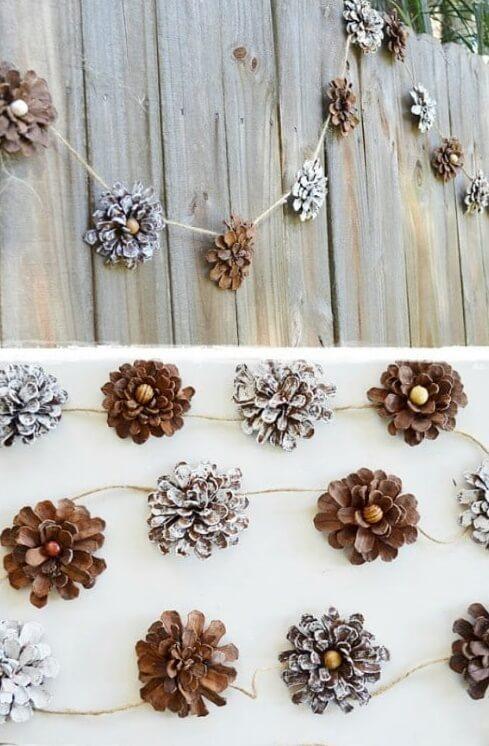 Need a garland for your mantlepiece for the Christmas décor? How about making this pinecone flower garland? The cut-out pine cones sections have been glued on a felt piece in the form of a flower and paint half of them in brown. Rope these white and brown pinecone flowers and your garland is ready.
Tutorial: twoshadesofpink
Make A Pinecone Flower Wreath For Fall: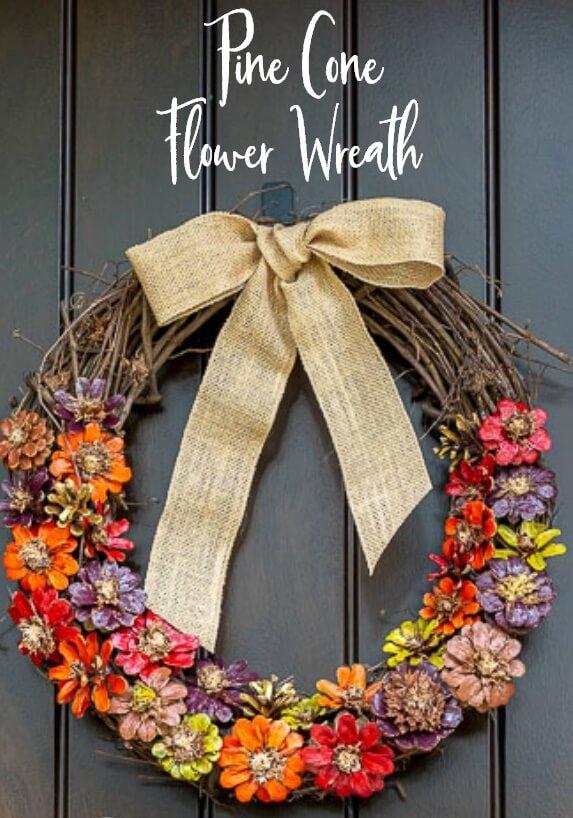 This gorgeous pinecone flower wreath is the best of the crafts to make for the fall. Cut out your pine cones in halves and paint these half sections with the symbolic fall hues. Use these painted pinecone flowers to decorate a wreath and proudly display at the door. Details here!
Tutorial: hearthandvine