Sewing is a fun activity for most women, especially for those who are not professional seamstresses. Because they can experiment with their sewing skills and be creative to satisfy their creative urge. But, many of the ladies do not get indulged in sewing considering the time taking the task. But there is a solution to this problem also want to know what it is?
Here you go, you can sew small and cute things for the kids who would be fun to sew and get done in a short span of time. Cute caps, hats,s frocks, booties, and blankets, you can sew everything and anything from these mentioned things for your little ones and bring a big curved smile on their face.
Here we have rounded up these 30 Sewing Projects For Kids (Free Patterns) that you can peek into to get some instant idea and help to sew the best thing in your nest session. And if you are a beginner with sewing experience, these small kid's sewing projects would offer you lots of easy practice to let you reach your professional sewing goals one day. So do have a look before you sit around your sewing machine, as you can find a lovely project to do from the following roundup.
1. DIY Baby Bib and Hat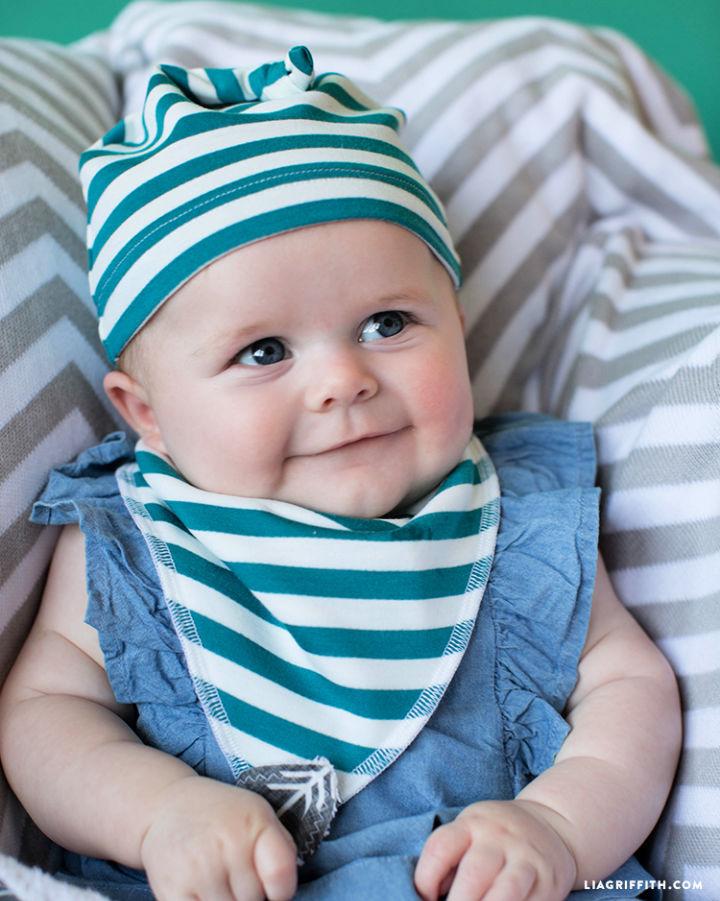 Dress up your babies in a new style with this DIY bib and hat. You can sew these items for your baby in no time and effort with a free sewing pattern. You would love styling your little angle in this prettiest cap and bib using knit fabric. Instead of using the knit fabric, you can choose the material of your choice. Use a sewing machine to craft this versatile attire for your kid! liagriffith
2. Sew a Double-Sided Baby Blanket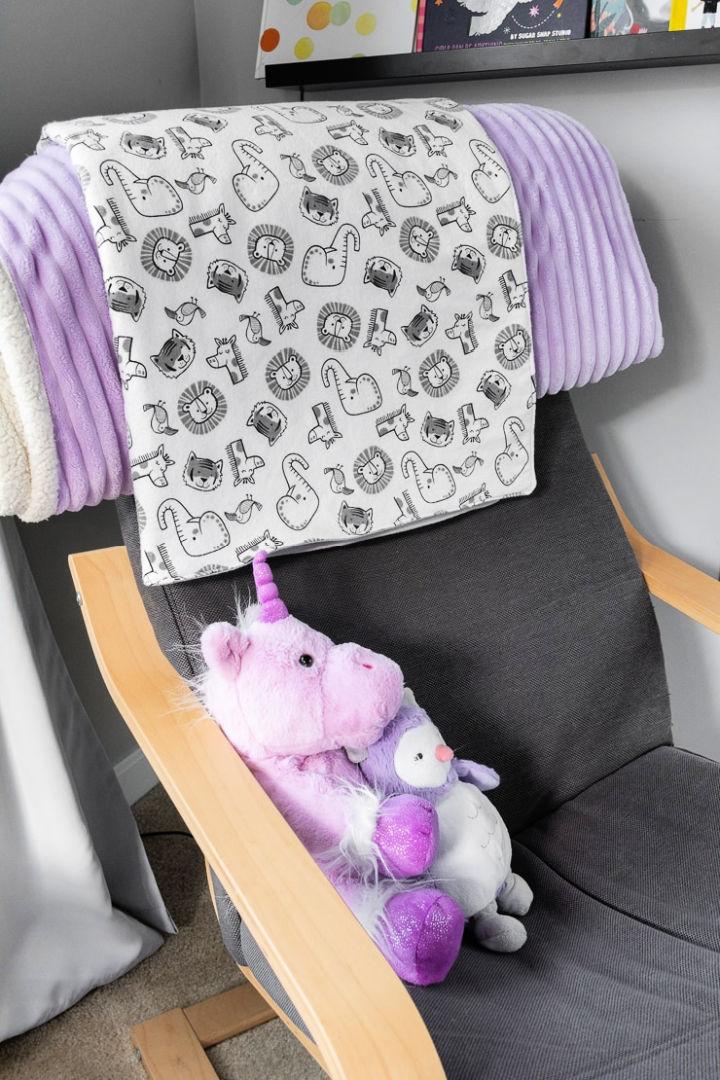 Do you want to sew a blanket for a baby in your own style? Sew this quick and two-sided blanket with a free pattern or all the stitches details. Luckily! You can work on this project effortlessly, even if you are a beginner crafter. To sew this baby blanket, choose the flannel or soft patterned cloth. Fill this blanket with cotton to make your baby sleep comfortably under this blanket. bybrittanygoldwyn
3. Baby Bonnets with Ruffles and Ties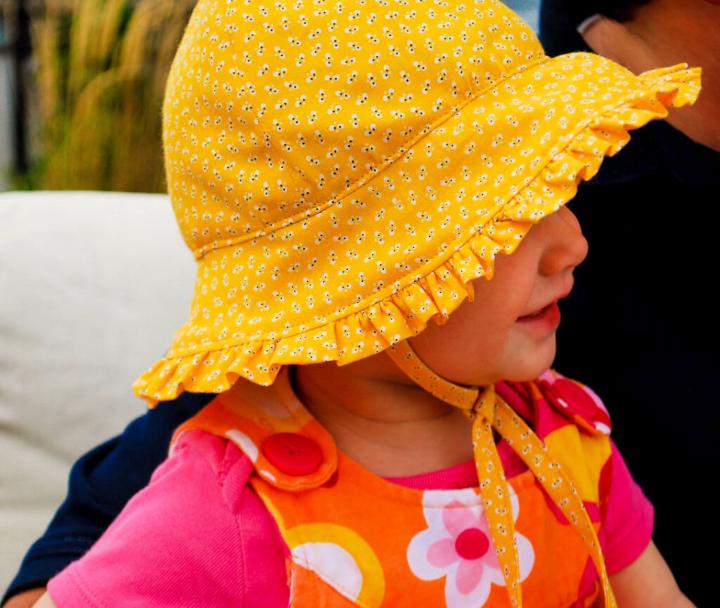 Create a super cute and versatile baby sun hat with a free bonnet pattern. You can sew this hat with or without ruffles. Add more fun and glam to your baby's summer look with this super adorable hat. This bonnet hat is an ideal wearable for a 6-12 month's baby. If you are new to sewing projects, get help from video tutorials and written guidelines. merrimentdesign
4. Summer Baby Romper Pattern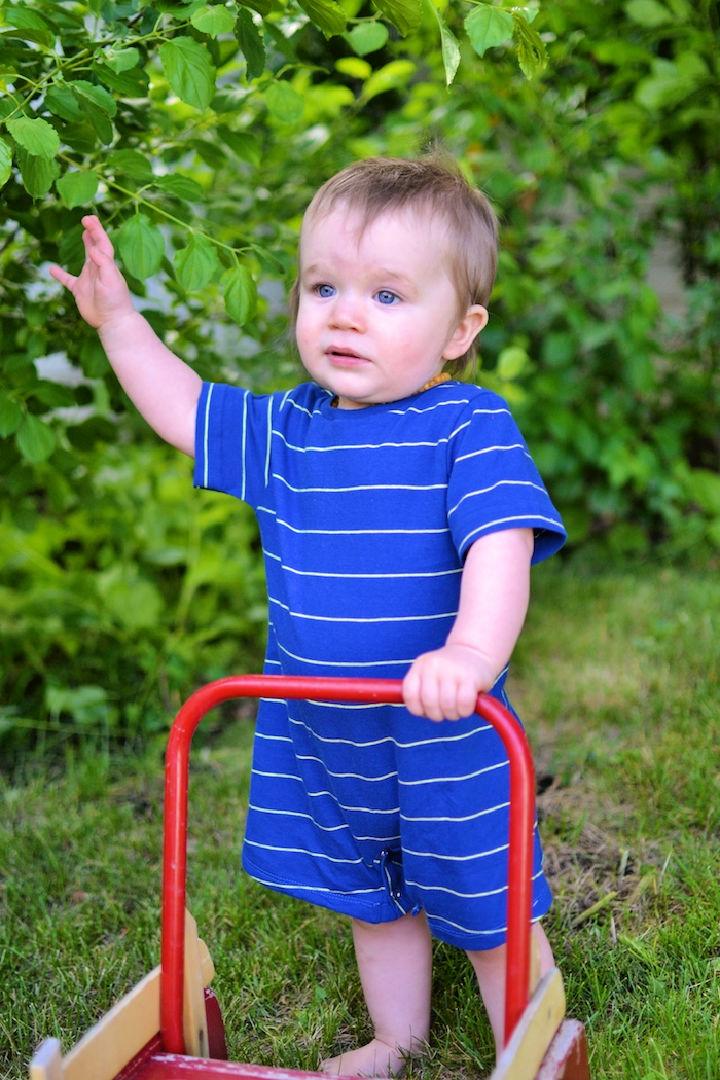 No wonder you would love sewing and dressing up your baby in a summer romper dress. You can sew and design this dress with different color fabric. Your baby would look adorable while wearing this beautiful and easy-to-make dress. Download the free pattern online to sew the romper for a 1-year baby. siloandsage
5. How to Sew Baby Pant Free Pattern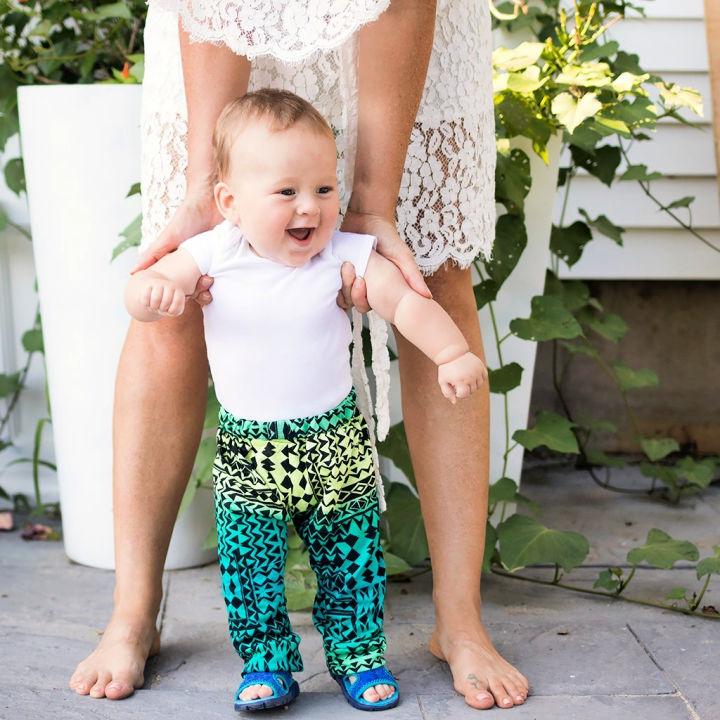 Excitingly! You can sew the pant for your baby without a sewing pattern. For this, you can wear old pants for pattern instructions and details. Reuse a jersey fabric or scrap to DIY this printed pant. It's better to sew this pant in loose-fitting. So, you can dress up your baby in these pants efficiently in the summer season. gina Michele
Watch This Video: How To Sew A Dress – Sewing Patterns for Kids (24 Minutes 27 Seconds)
6. Upcycled Sweater Baby Booties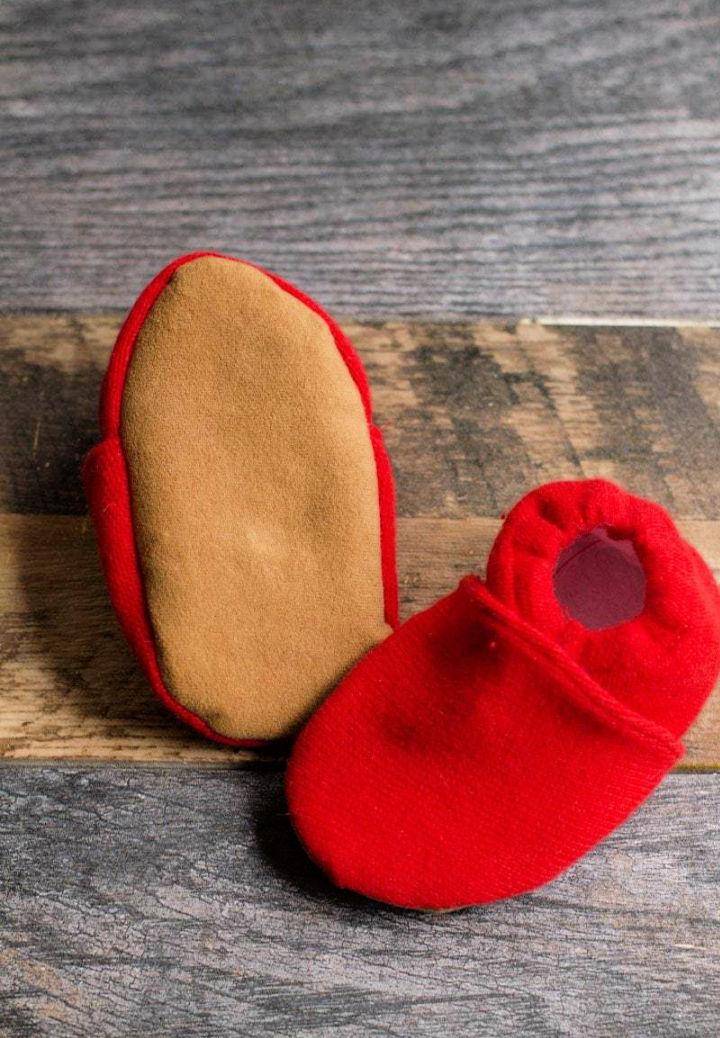 Recycle an old sweater to make these cute and adorable upcycled pairs of booties for your baby. You can download the free printable online to make these shoes. These booties will give your kid a toasty and stylish look. Upcycle a store-bought sweater for this purpose. In less than an hour, you can get your hands on these booties for your baby instead of buying a new pair of shoes. wholefully
7. Baby Girl Dress Pattern with Cricut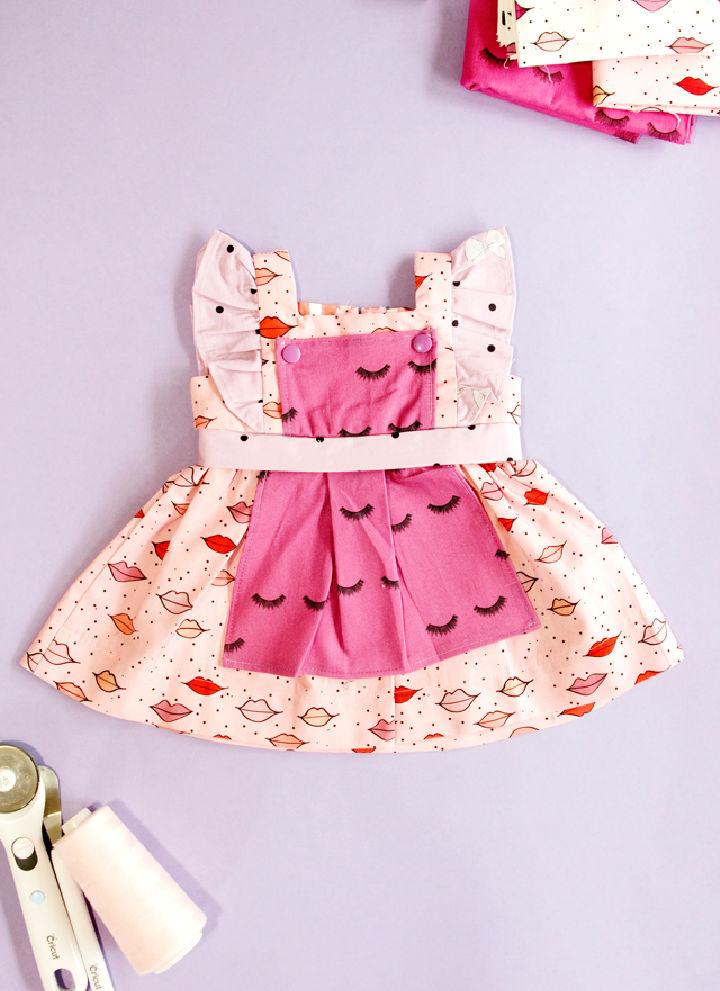 Craft a cute and simple flair frock for your little princesses with circuit stickers. For this, you can use the circuit maker effortlessly. This little frock is the best project to DIY for showcasing your sewing skills. Additionally, you can sew it for your baby to get a new style of attire. Excitingly! You don't need to deal with paper patterns while crafting this pink frock with the circuit. seekatesew
8. Toddler Sleeping Bag Tutorial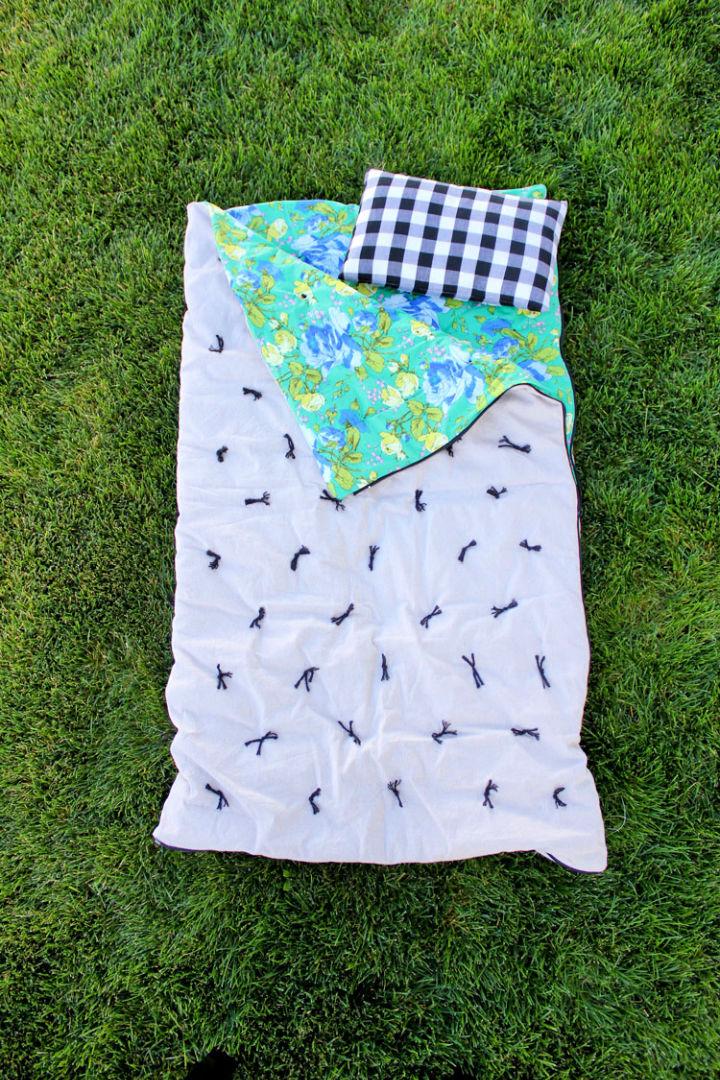 This DIY sleeping baby bag would be an ideal gift to present to the newborn parents. It would be easier for you to lay down and pack the baby while sleeping in this cutest bag. Additionally, you can also use this sleeping bag as a quilt to offer a comfier place to the baby. Add more layers of fabric to this quilt or bag to make it softer. deliacreates
9. Hooded Baby Towel Sewing Pattern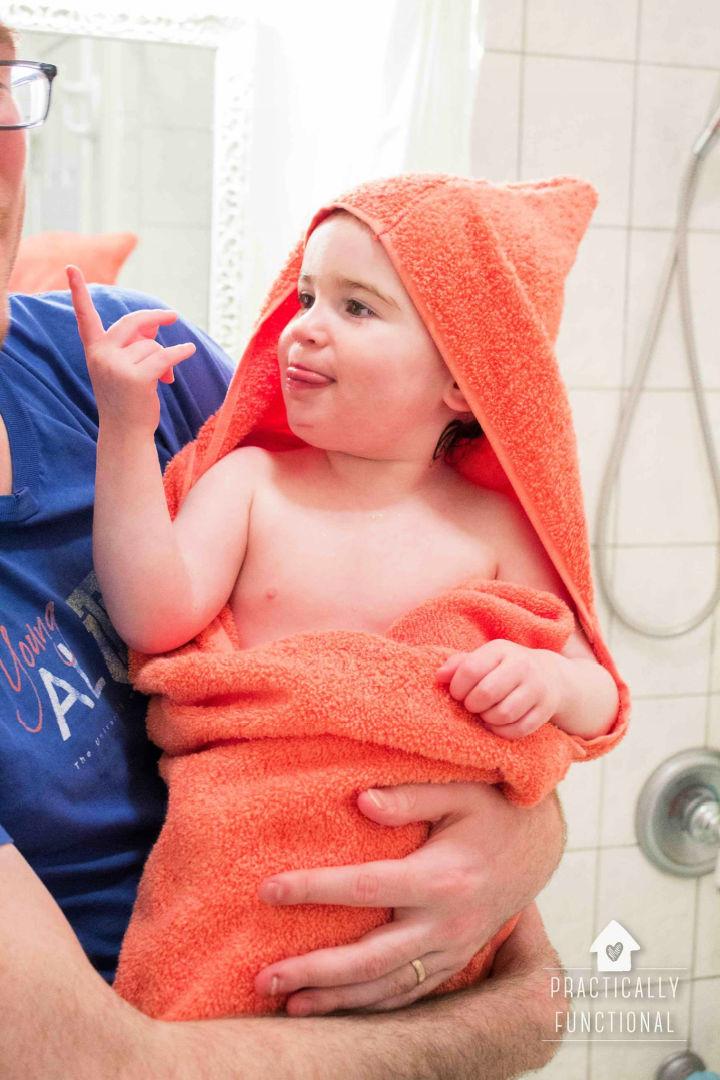 Everyone loves wrapping the kids in the hooded towel after bathing. Unfortunately, ready-made hooded towels are not affordable for all. Don't worry. You can sew this towel for your baby by yourself using the towel fabric and a free pattern. You can reuse your old bath cloth and a matching hand towel to DIY this hooded towel. In less than 30 minutes, you can craft a new hooded towel for babies with straight stitching lines. practicallyfunction
10. Personalized Kids Messenger Bag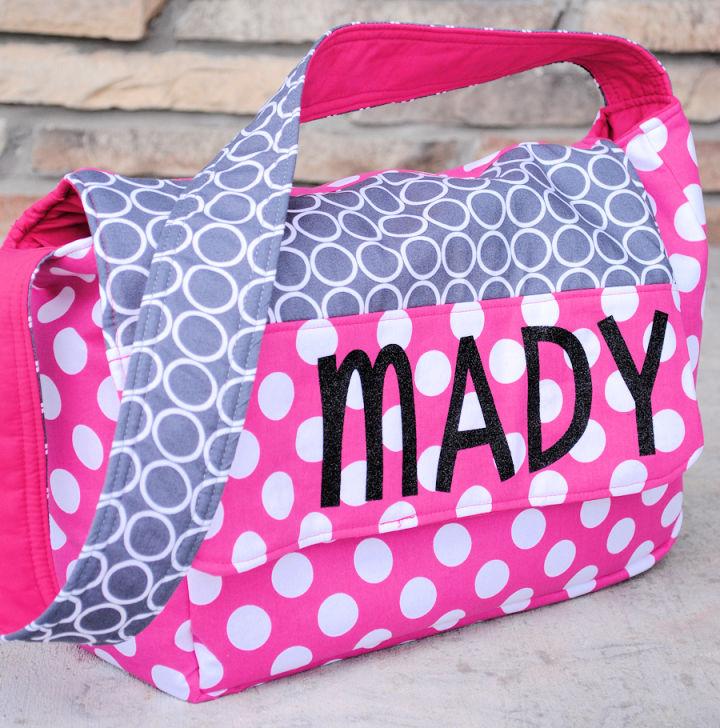 Crafting and DIY this colorful messenger bag is the perfect option for school-going kids. It would be full of fun to work on this craft using a free pattern. You can excite your kids with this personalized messenger bag. Use coordinating and accent fabric for sewing this personalized bag with fusible fleece interfacing. You can also choose the material and fleece of your own choice to give this bag a more customized look. crazylittleprojects
11. DIY Toddler Smock Apron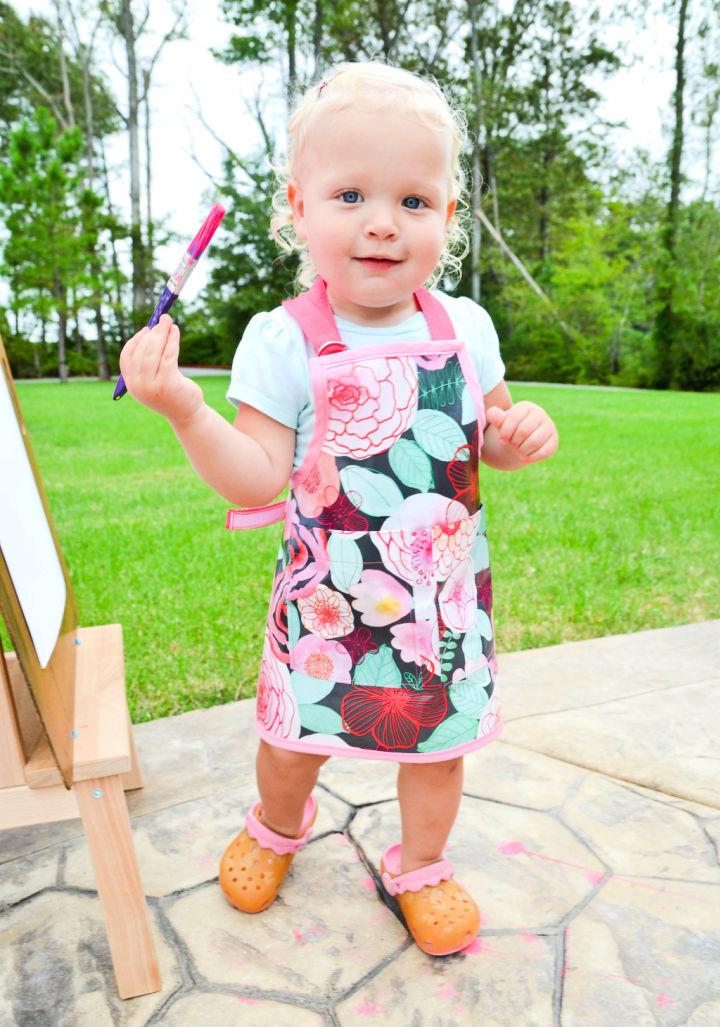 Reclaim or repurpose an old market bag into a striking baby apron. Luckily! Transferring the bag into an apron doesn't require too many changes and customization. The only thing you need to do is cutting the apron pattern on the reclaimed bag. Use a sewing machine to create a beautiful recycled smock. You can change the holding cords with ribbons to tie the patterned smock on the baby's waist. projectnursery
12. DIY Tool Belt for Kids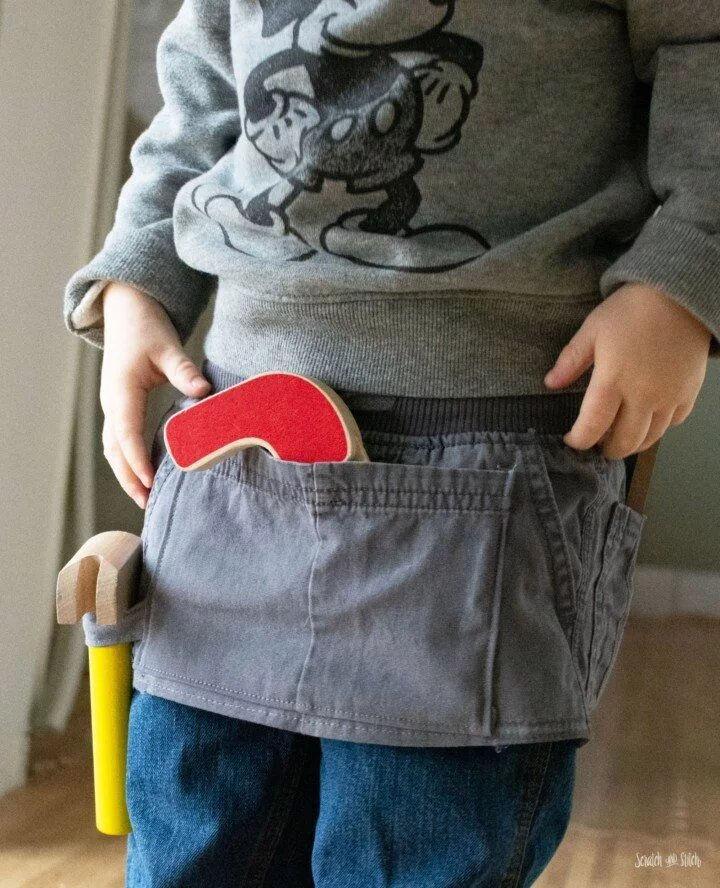 Recycle the baby old pant instead of throwing them away to DIY an attractive belt tool. You can fascinate your kids with tools and supplies with this beautiful tool belt. They would love playing and placing the fake tools in this customized belt. Motivate or encourage your kids to be more helpful toward others with this useful tool belt. scratchandstitch
13. Toddler and Kid's Beach Cover Up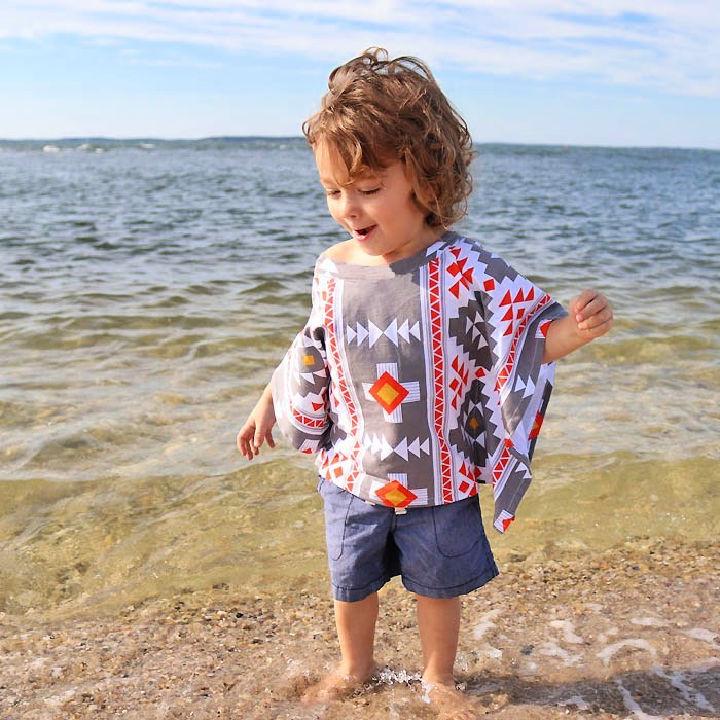 Summer is all around there! It doesn't mean that you cannot go for a beach walk and outing. Let your kids enjoy along the beach lines and edges with this beautiful and comfy covered-up. Use this cover to save the baby tank top from the mud. Instead of using on the top tank, you can dress up your kid in this cover-up separately. Reuse cotton jersey fabric from your craft supplies to sew this light-weight cover for the baby. The crafting of this cover requires only 30 minutes and two stitches all around. gina michele
14. How to Sew Traditional Rag Doll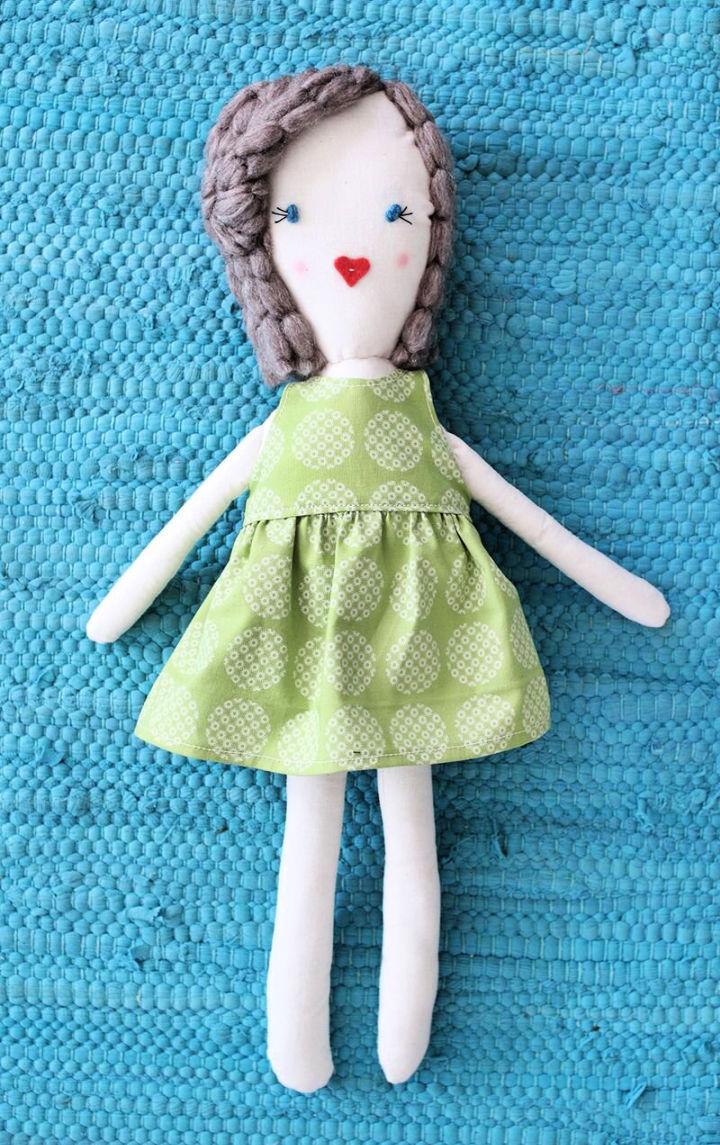 Craft a traditional style rag doll for your daughter instead of buying expensive ones from stores. Use your sewing skills to create the beautiful and embellishing frock of this doll. Excitingly! You can craft this doll by yourself with a free pattern and using affordable craft supplies. The best way to create this doll is by working on the doll's body and dress separately. abeautifulmess
15. Tunic Dress for Baby Girl Pattern

Create an attractive and elegant tunic for your baby using the free pattern. Choose the fabric of your choice to sew this tunic top for the little girl. However, it's better to work on soft cotton material to make this tunic more comfortable to wear in the summer season. Print the pattern on the page with all details to complete this DIY tunic for the little princesses effortlessly. madebytoya
16. Sew Bandana Bib from Napkin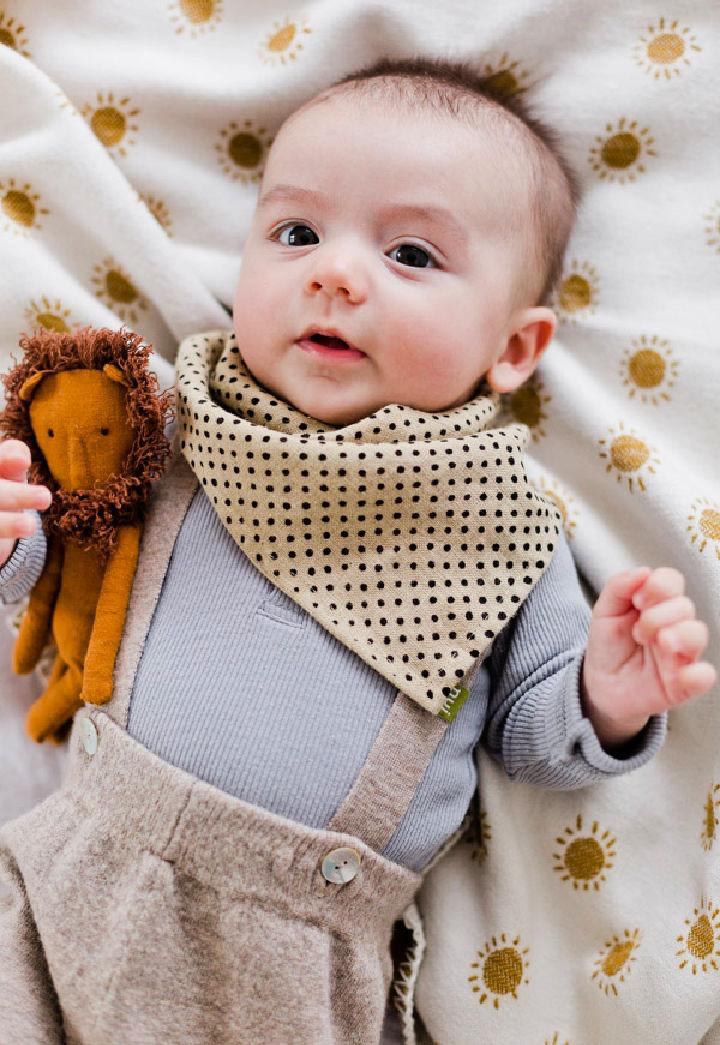 Reuse your store-bought dotted napkins to sew the beautiful bandana bibs for babies. Moreover, it's better to start with small sewing projects while learning this craft. The main reason for considering the napkins is their absorbing properties. Additionally, this cloth is super soft to use as a bib. However, you can go with another type of clothing material to craft the bibs for your baby. papernstitch
17. Tom's Inspired Baby Shoe Pattern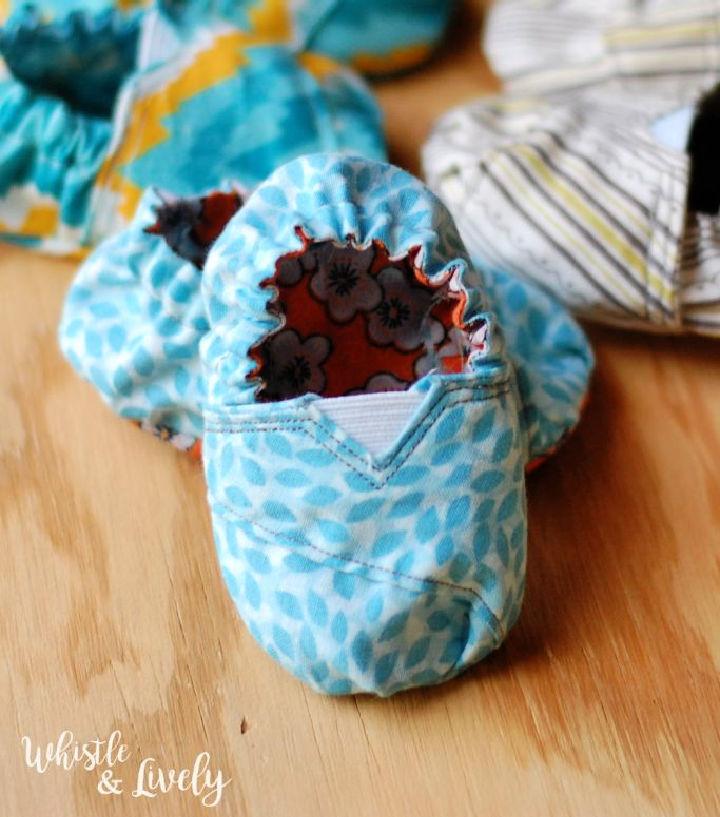 Clothe shoes look more stylish and elegant for the babies. You can create these tom's inspired textile material shoes by yourself. For sure, you can DIY several pairs of these shoes in less time by having all the supplies and free pattern. Customize these shoes in different sizes using the same or differently printed fabric. whistleandlively
18. Little Boy Suspenders Sewing Pattern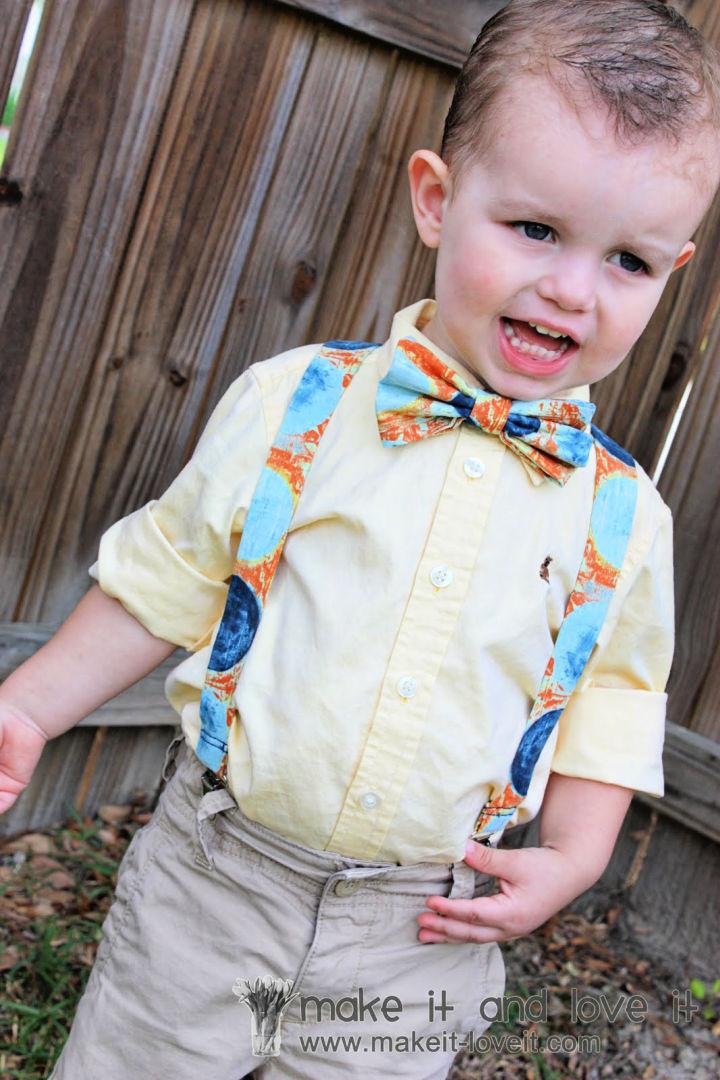 Dress up your little boy with more fun and style. Nothing would be cuter than using the suspenders while dressing up a little boy. You can sew these suspenders by yourself in different colors and prints with a free pattern or stitching details. You can make these suspenders more flexible and adjustable by adding up the elastic at the end. Use clips with adjustable elastic to wear and move out the suspenders effortlessly. make it makeit loveit
19. Baby Doll Crib Bedding Sewing Pattern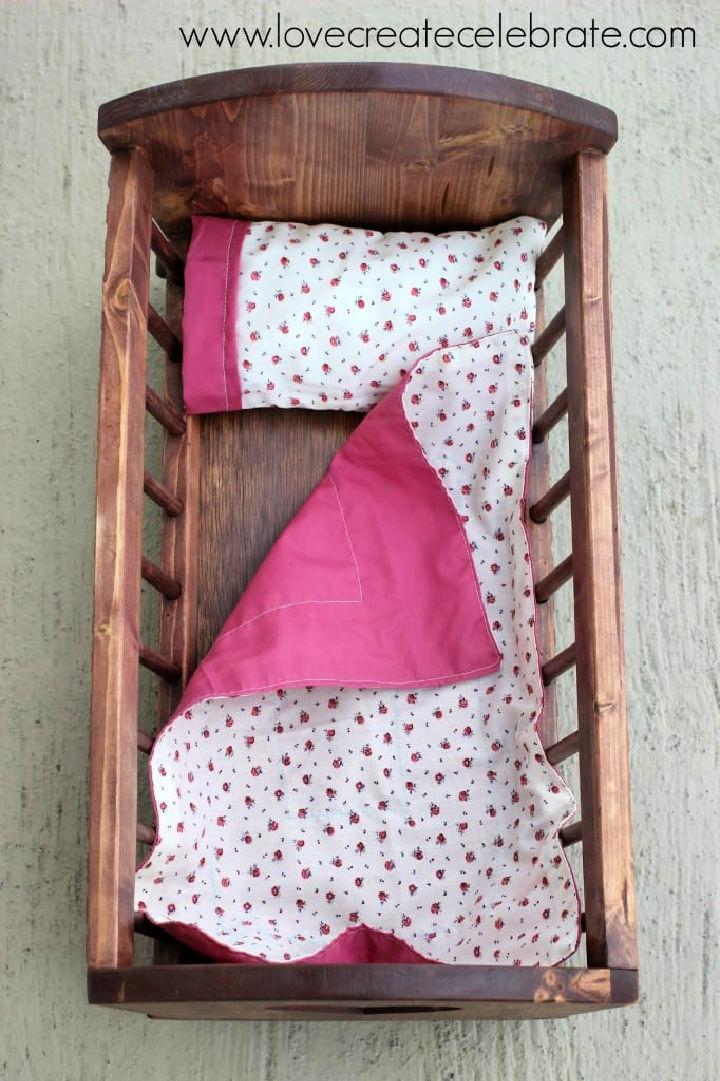 Nothing would be cuter than watching your little angel playing a mum role. Give her imagination a more realistic look with this crib bedding for her doll. She would love to pretend like a mummy for her doll while playing with this doll crib bedding. Reuse vintage style fabric from your craft store to sew this doll bedding. Trust me, crafting and DIY this adorable doll bedding will not require excessive time and effort with an appropriate drawn pattern. lovecreatecelebrate
20. DIY Toddlers Summer Dress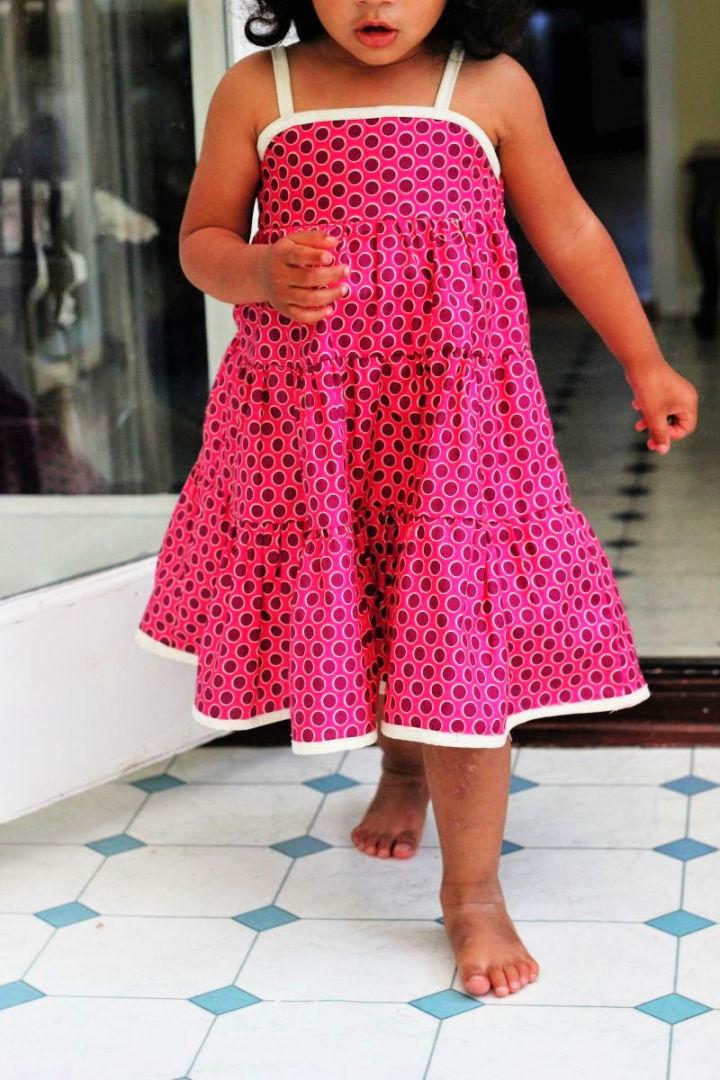 DIY a quick summer dress for your toddler by using your sewing skill. It's really easy to craft and create this dress in less time. Download the free pattern in PDF form online to DIY this cute little dress for your girl. Use appropriate fabric for sewing this dress. So, the toddler can wear it comfortably in the summer season. widicreations
21. Vintage DIY Heirloom Dress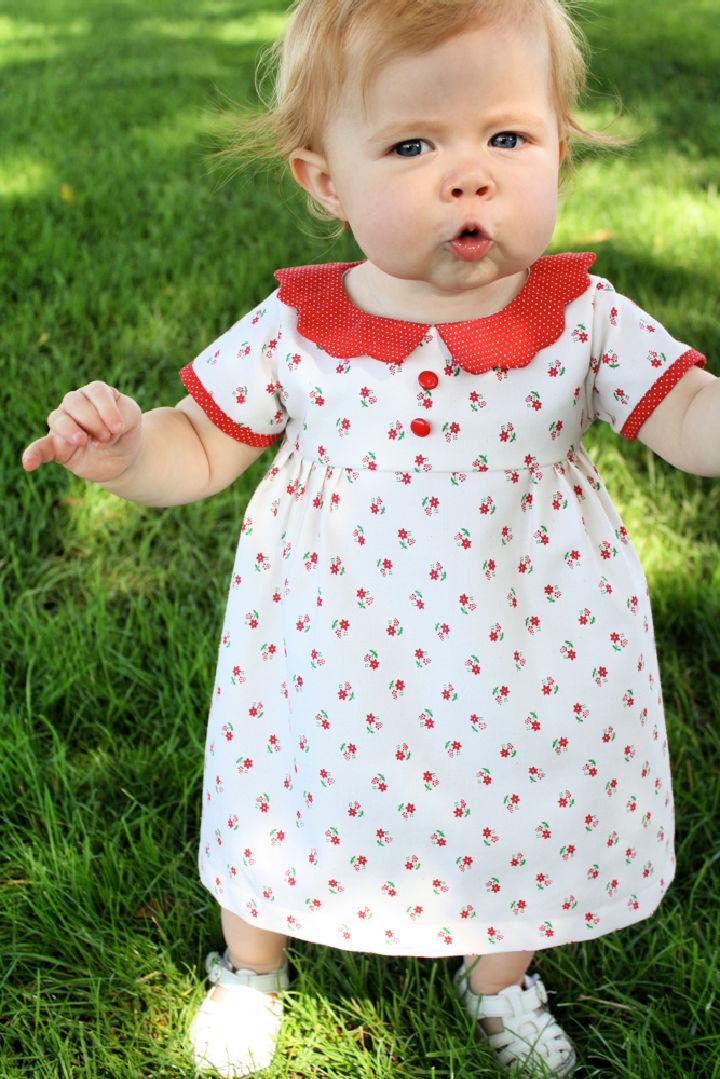 Create this vintage heirloom dress for a little girl with vintage fabric. It's much easier to make this dress with desired clothing material. The scalloped collar of this top makes it more elegant and adorable to dress up a baby girl. Give this dress an attractive and customized look with side plates instead of the middle. Create this frock for your daughter. Have fun crafting this cutest frock! craftinessisn
22. Make Your Own Baby Jumpsuit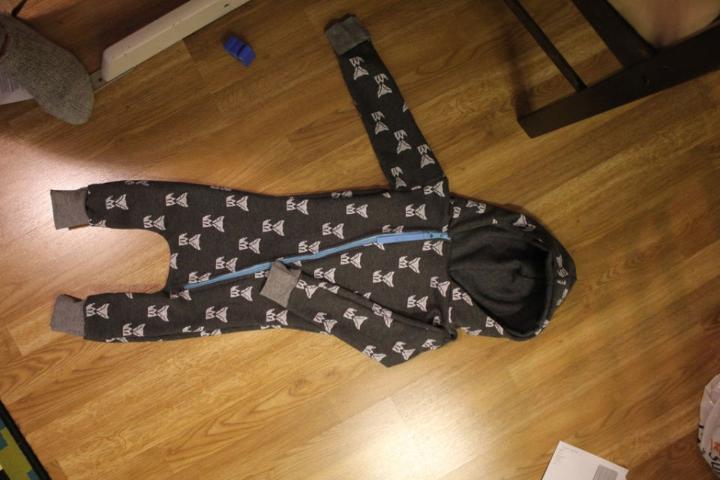 Make your own style baby jumpsuit with a free pattern. Use stretchable fabric to craft the jumpsuit. So, the baby can feel comfortable in it. Additionally, it would be efficient for you to sew this suit on jersey fabric instead of cotton. Draw the patterns on the page and get prints before transferring them to the sewing material. instructables
23. Reversible Kid's Tank Top for Beginners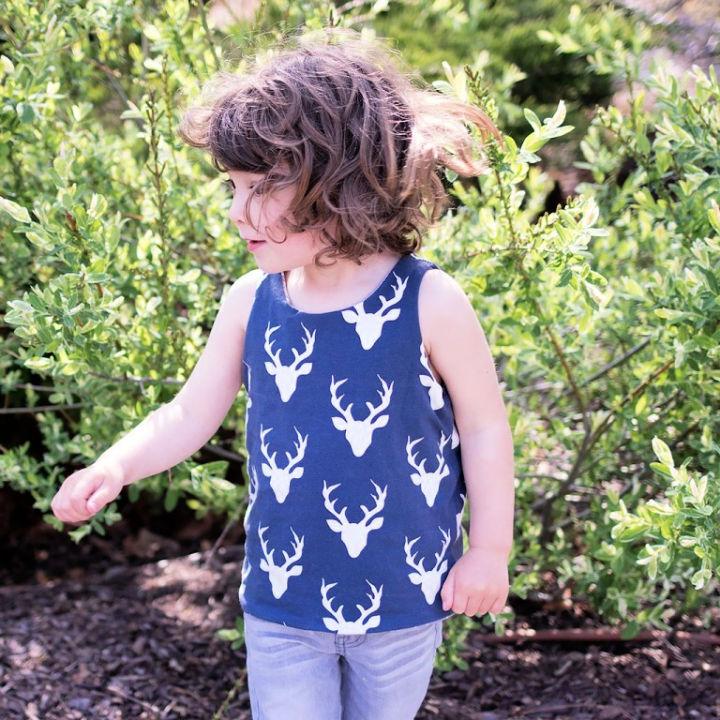 Sew a reversible tank top for the little boy with a free pdf pattern. Excitingly! This sewing project is efficient and smooth for beginners. You don't need to add rib trim to the sleeves and neck while making this tank top. Cut each panel separately and sew them together. Jersey material will offer a nice drape to this tank top. gina michele
24. Jeans Pocket Turtle for Kids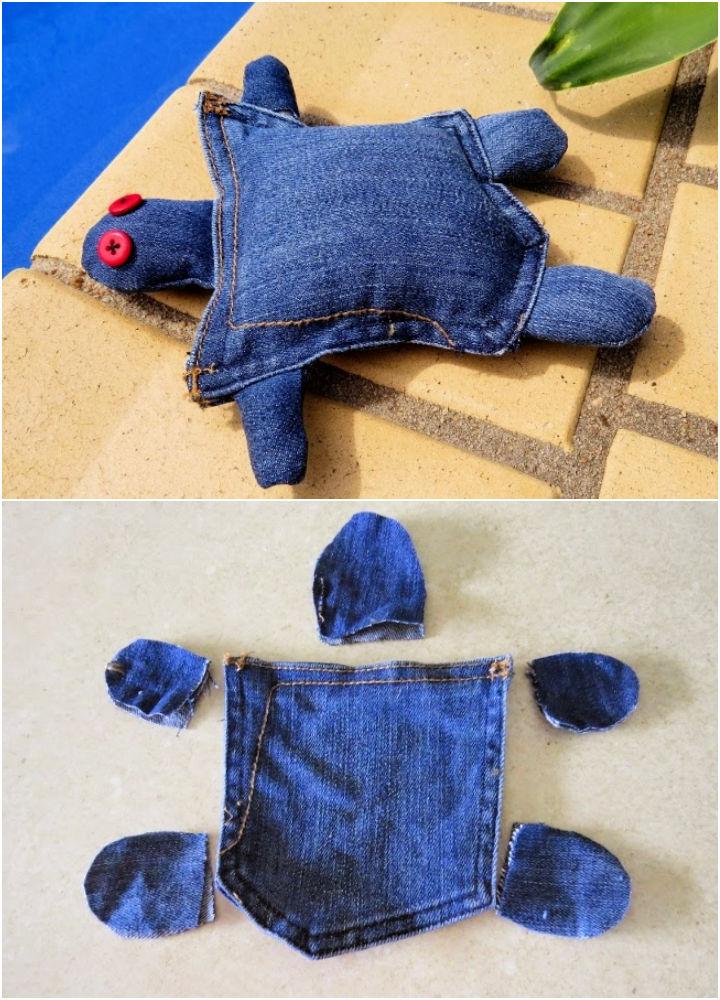 Reuse and upcycle your old jeans to make this pocket turtle for kids. It's easier to sew and cut the turtle pattern on the scrap jean. All you need to do is unpicking the pockets: cut turtle head and four flippers from leftover jeans to give this turtle a complete look. Later, Sew the flippers with the pocket turtle. Add two buttons on the head as turtle eyes. Make this turtle more fascinating for the kids to play with by stuffing the cotton inside the body. jembellish
25. Cinderella Ball Gown Dress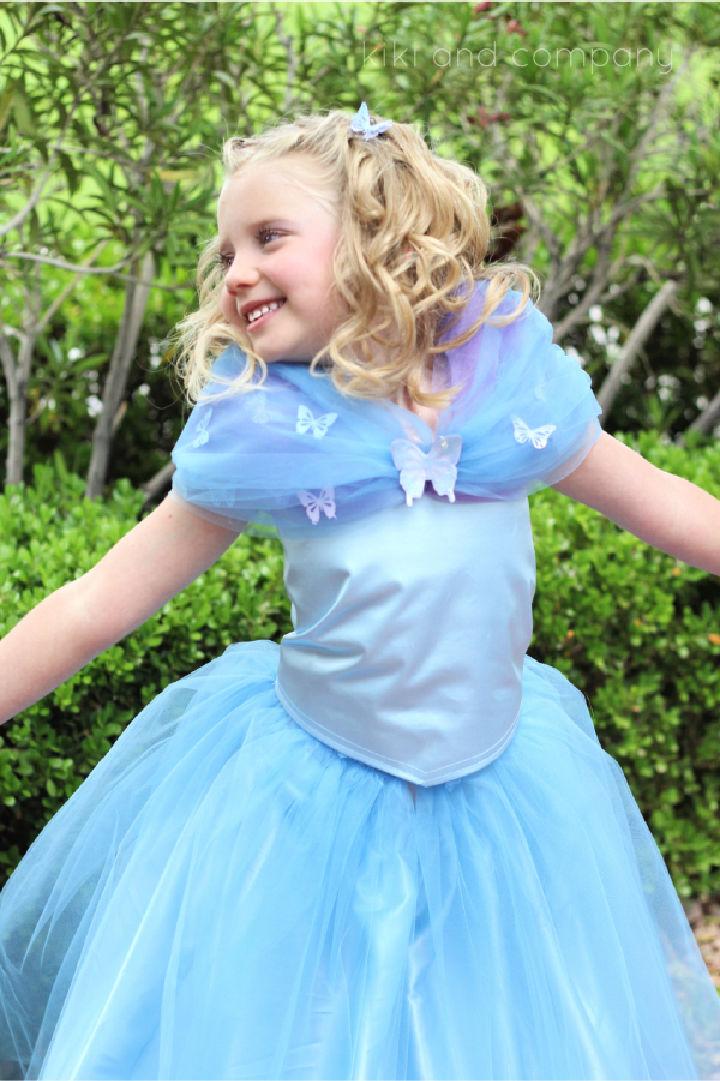 Sew this super adorable Cinderella ball gown dress for your daughter on her birthday. DIY this princess dress effortlessly with a free pattern. You can involve your daughter while selecting the color and fabric for sewing this gown. She would love to see all her imaginary colors and thoughts in her dress. Make this dress more cure to wear with faux or fabric butterflies. kikicomin
26. DIY Art Caddy for Kids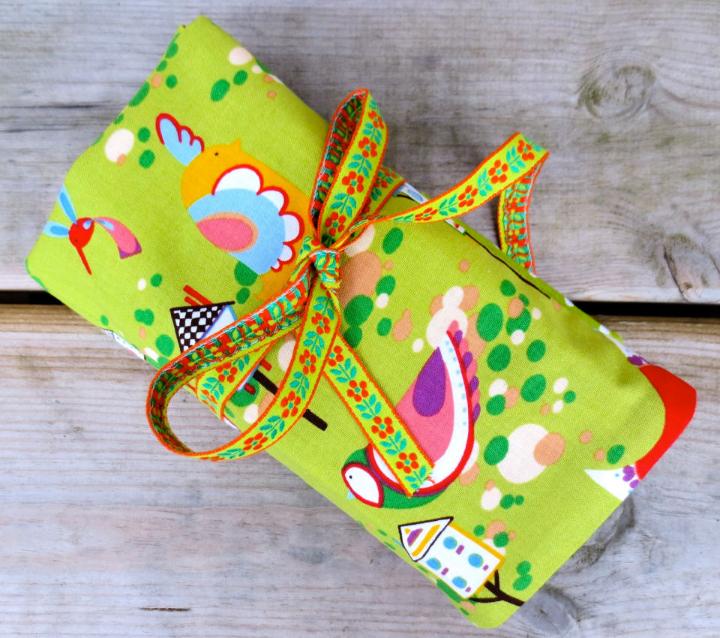 DIY an art cady for the kids to organize their colored pencils and other art supplies. Not only for the kids, but you can also craft this cady for yourself. Showcase your art and sewing skills by creating this effortless cady. Use vibrant color fabric with attractive prints to make this cady. Give this cady a more versatile look with an embroidered ribbon for tying it from outside. createohlala
27. Felt Frankenstein Candy Bag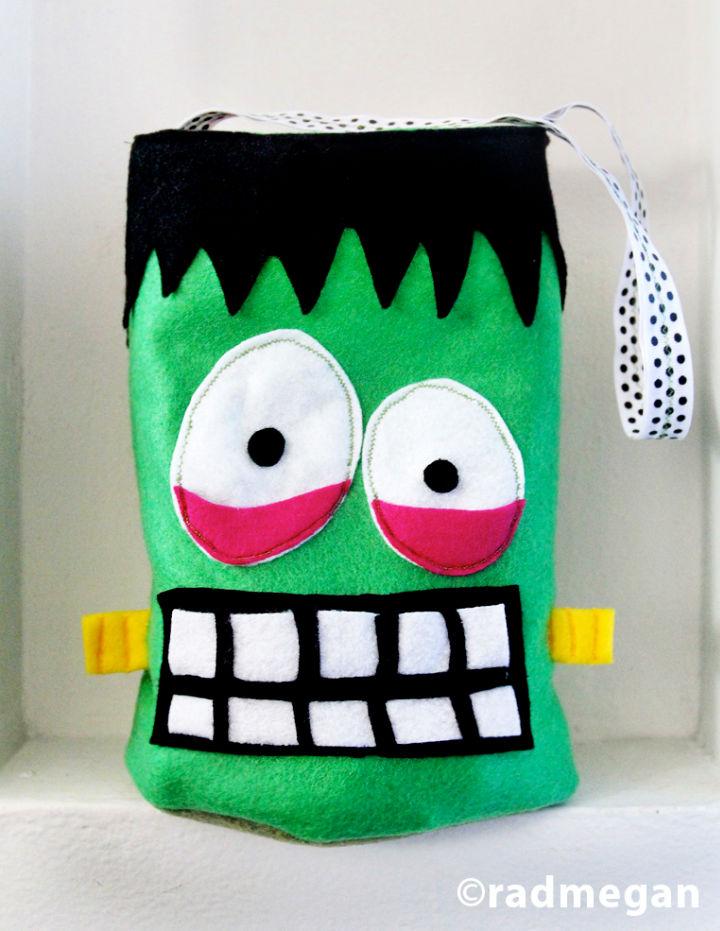 In this Halloween season, decorate your home with your creative crafts instead of ready-made pieces. Create this super cute and funky Felt Frankenstein candy bag to hang with your doorknob. Use a green, black, pink, and white felt sheet to DIY this Halloween candy bag. You can present the sweets and favors in this customized bag to your guests at a Halloween party. radmegan
28. Circle Skirt Sewing Pattern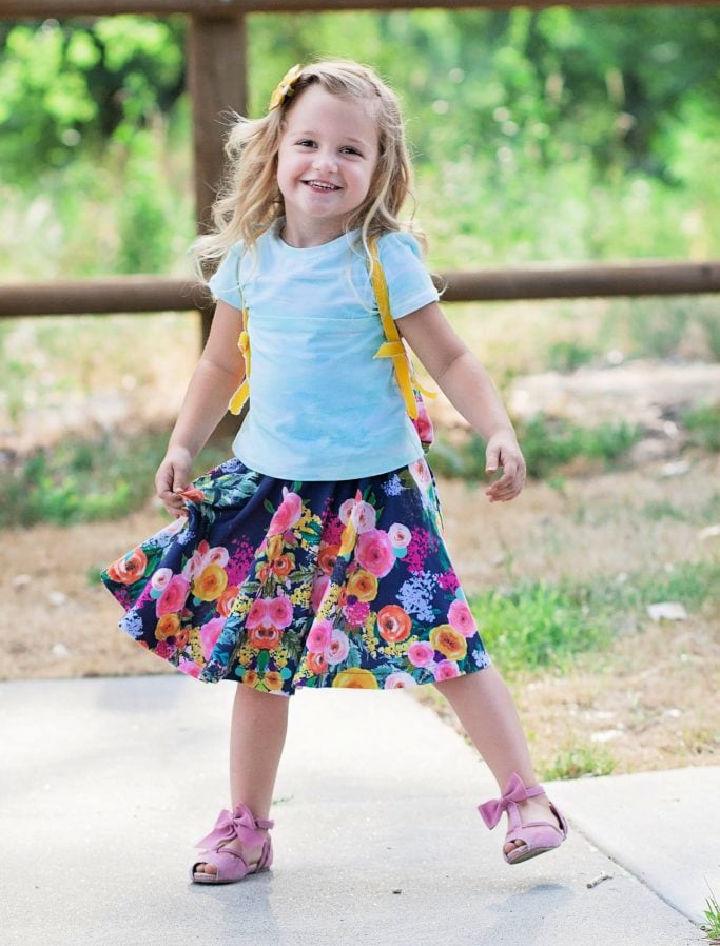 Do you want to sew a circle skirt for your little daughter? If yes, get help from a free pdf pattern to make this skirt effortlessly. Get a more swing look of this circle skirt with an elastic waistband. You can craft this skirt also for your teenage daughter in the same way and pattern. Additionally, choose the fabric and print of your choice to DIY this skirt with a sewing format. sweetredpoppy
29. Sew Summer Breeze Baby Dress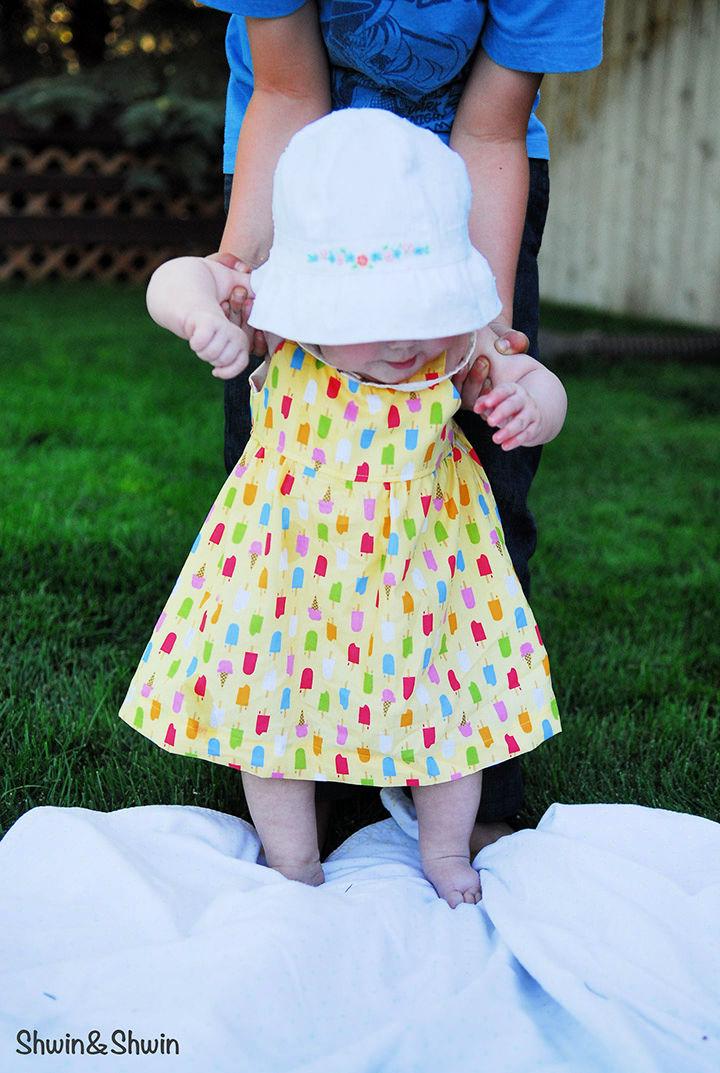 Create this vibrant and full of spring color frock for your little princesses with a free pattern. The creation of this breeze frock is the best sewing project for beginners. This frock is an ideal option to dress up your little daughter in the summer season. It's the perfect attire to wear every day for the baby with comfort and ease. shwinandshwin
30. How to Sew Baby Shower Onesie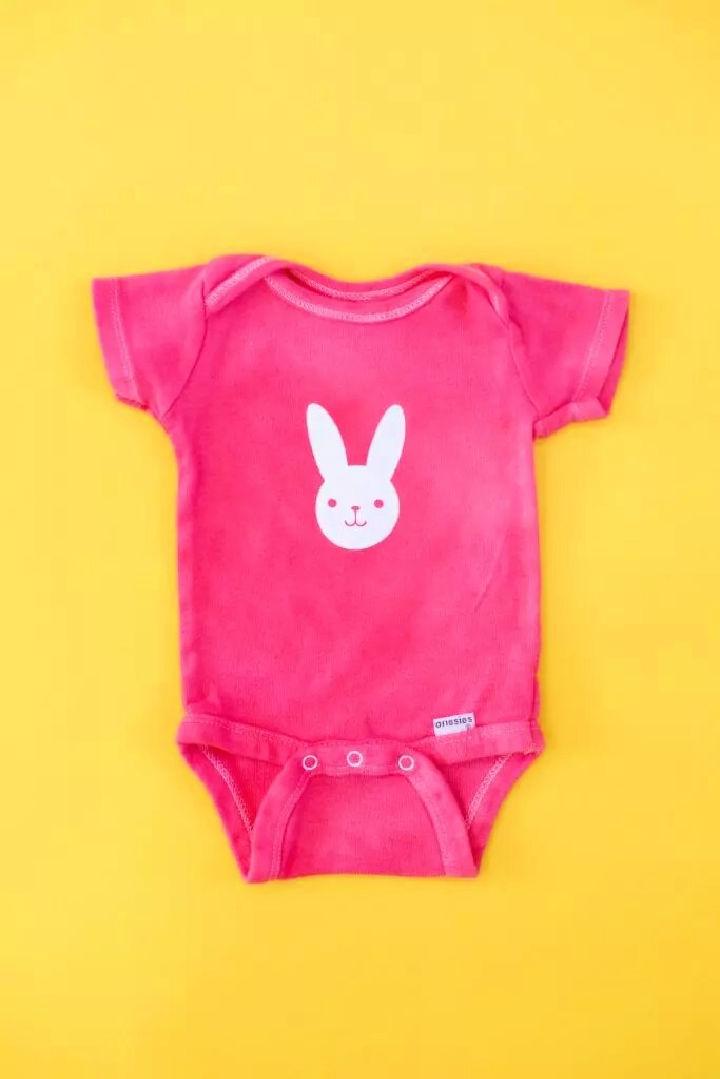 Are you looking for cute baby shower décor? Sew this adorable and overwhelming onesie for this event. It's a perfect DIY idea to work on a baby shower craft activity. You can create this onesie for your friend's baby shower. It may look a little bit weird to add this onesie in décor. But you would surely love adding it up in décor. Excitingly! It will not suck the whole event's decoration. lovelyindeed