There are so many things to keep us warm and stylish in the cold weather but the sweaters are the best. They give us huge body coverage and thus keep us so much cozy and warm during the winters. Now you can crochet some of the sweaters on your own so that not only comfy but sweaters turns out to be perfectly stylish according to your custom fashion. So to boost up your crochet skills for the possessions of a handmade sweater we have these 13 Free Crochet Sweater Patterns For Woman's Ideas for you to get your hands on. So do check out these amazing sweater ideas to crochet some for yourself this time.
There are so many pretty designs of the crochet sweaters to choose from and you are going to love them all. Not only can you make these gorgeous sweaters for yourself but also for the beloved ladies to serve as the perfect Christmas gifts. So grab your crochet hooks, your favorite yarn in your favorite hues and get these lovely Crochet sweaters started. From highly skilled to mediocre and the beginners, these crochet sweaters have ideas to suit everyone's crochet skill level.
From plain, simple and thick knitted sweaters to some adorable lace cardigans, breezy styled and catchy pull over you are going to drool over each of these amazing sweater ideas for sure. Sweaters for casual, sweaters for a gathering and sweaters for the office, you will find each of these sweaters styles being given below and that too with free patterns and tutorial details. Also from cool breezy summer days to freezing winter nights, these sweater ideas cover you all up so do get along them.
Free Beginner Crochet Sweater Pattern: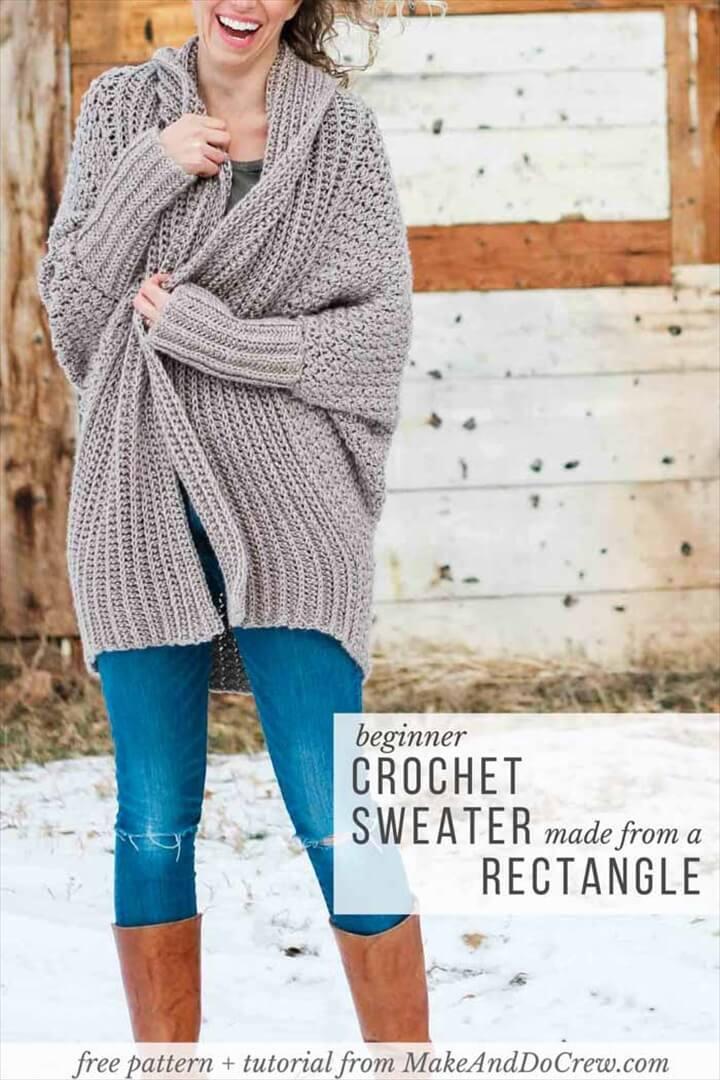 Tutorial: makeanddocrew
Pullover Crochet Sweater: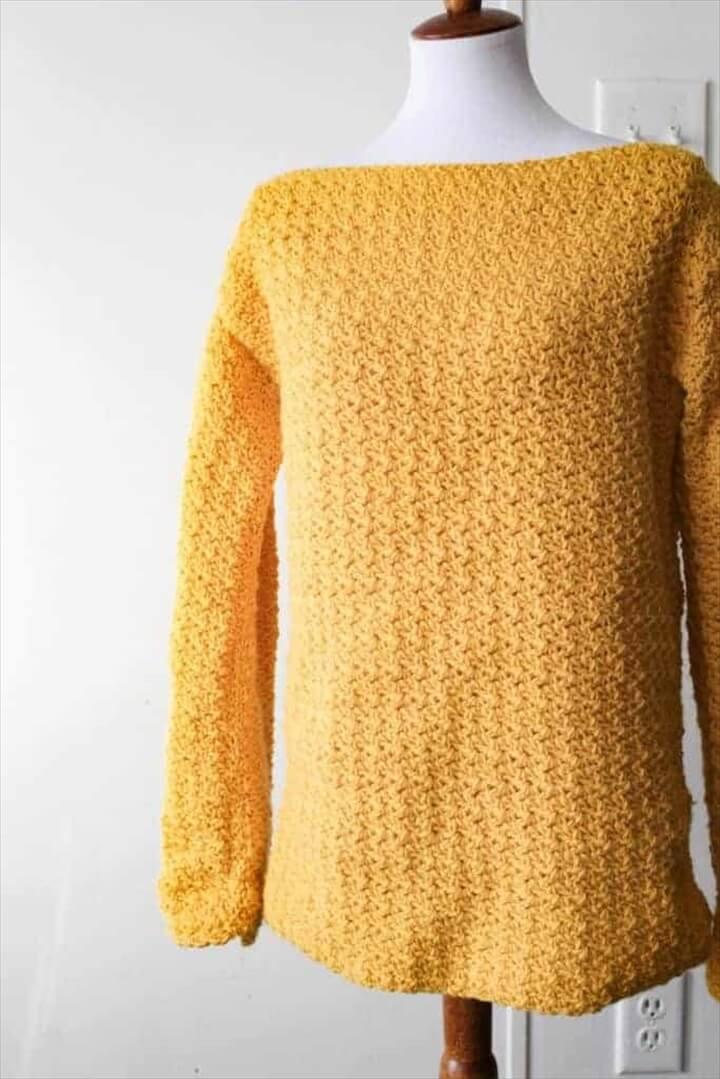 Tutorial: yarnhookneedles
Stepping Stones Crochet Pullover Pattern: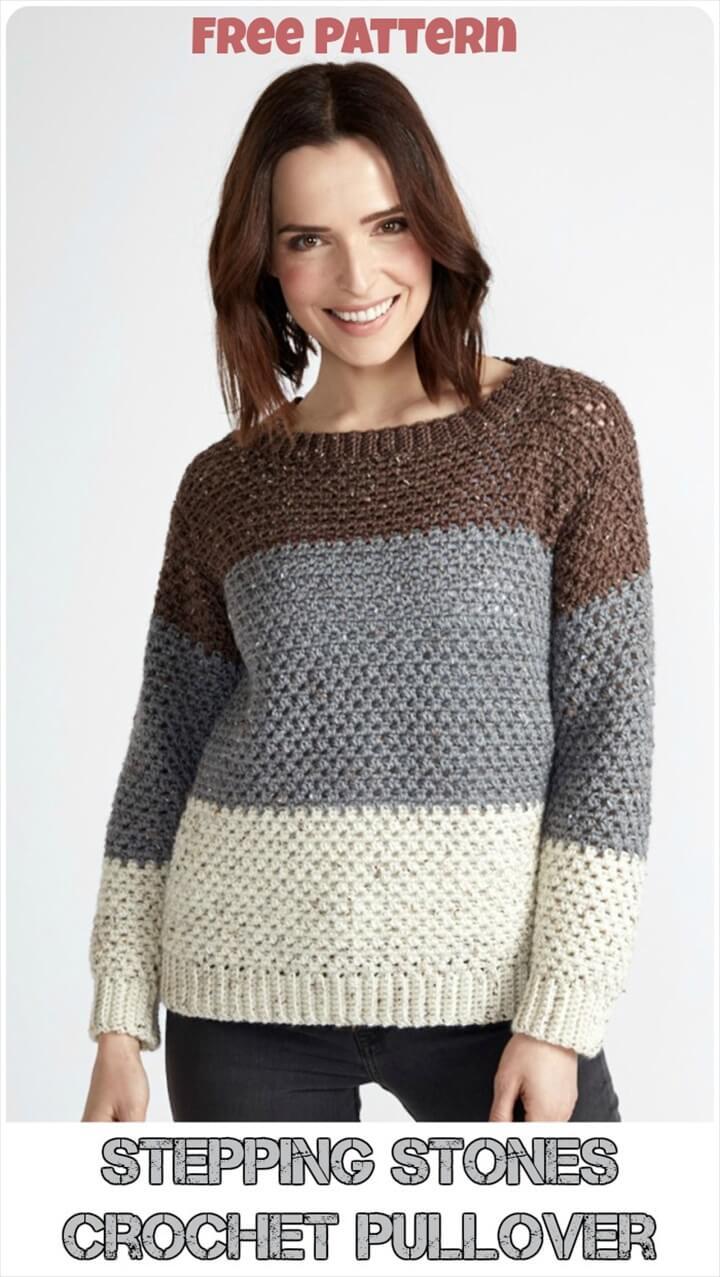 Tutorial: yarnspirations
Double Stitch Crochet Summer Sweater: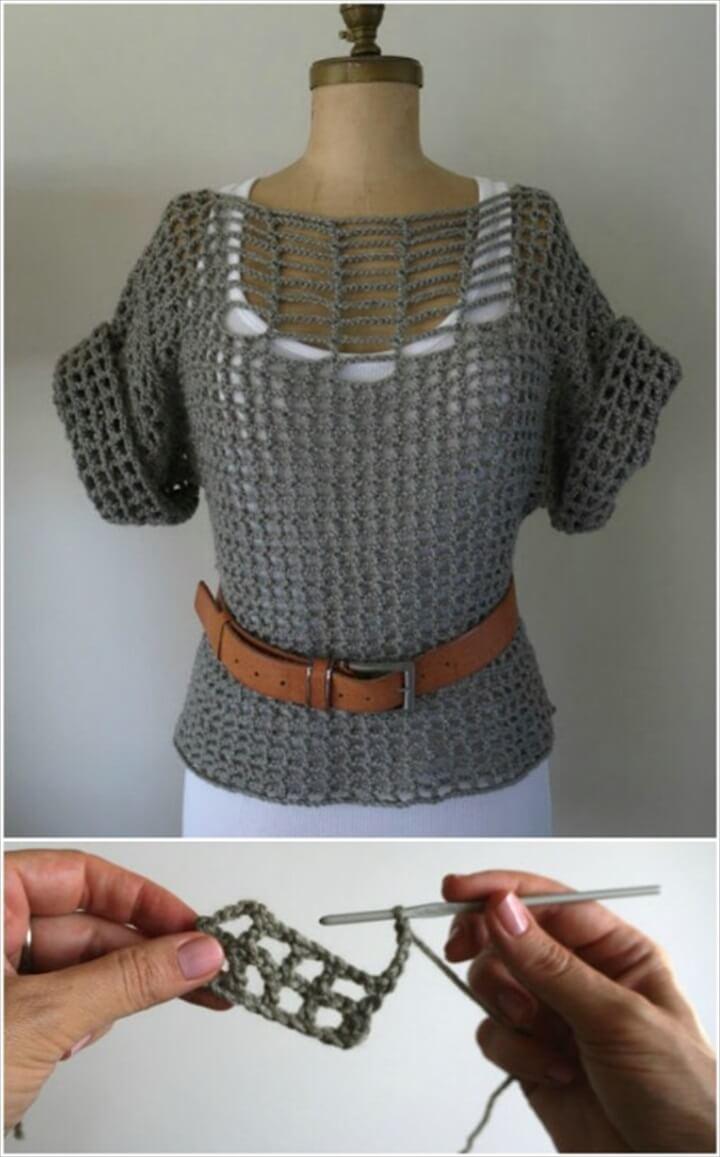 Tutorial: categorybeautiful
Knit Lace Cardigan: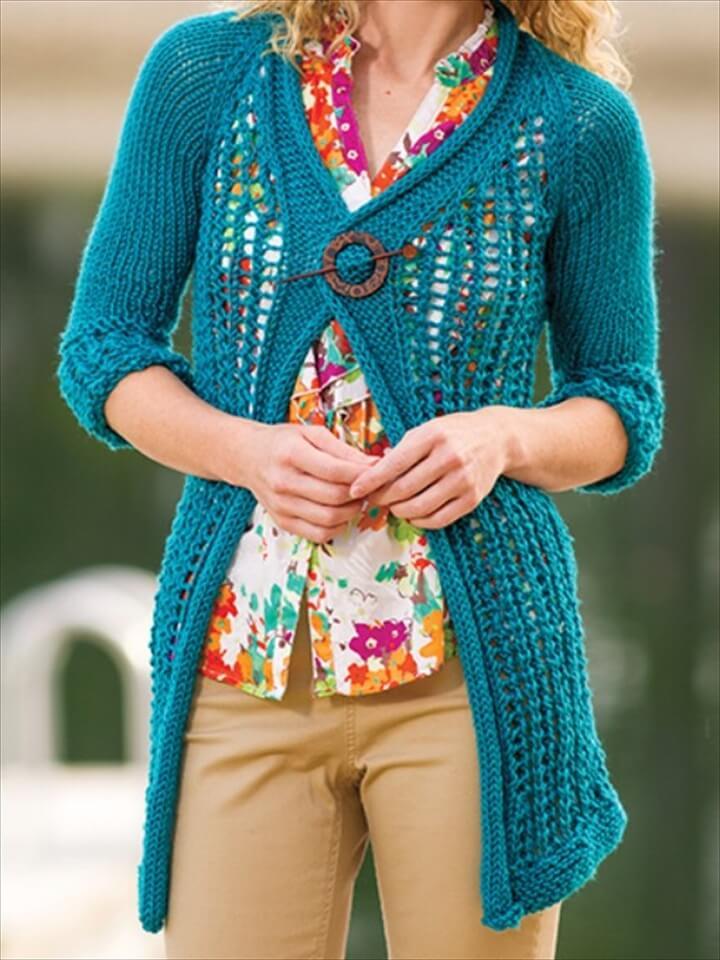 Tutorial: anniescatalog
Big Comfy Knit Sweater: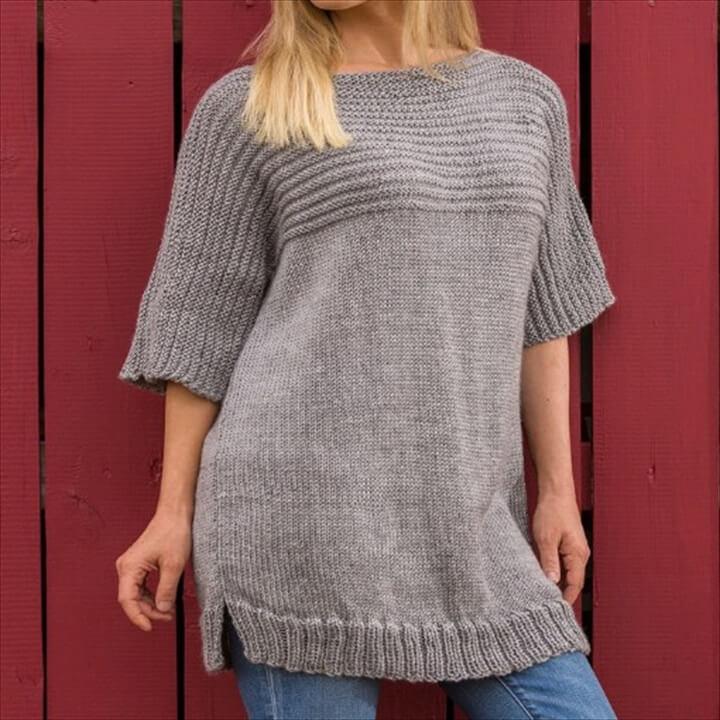 Tutorial: redheart
Sophisticated Lace Sweater: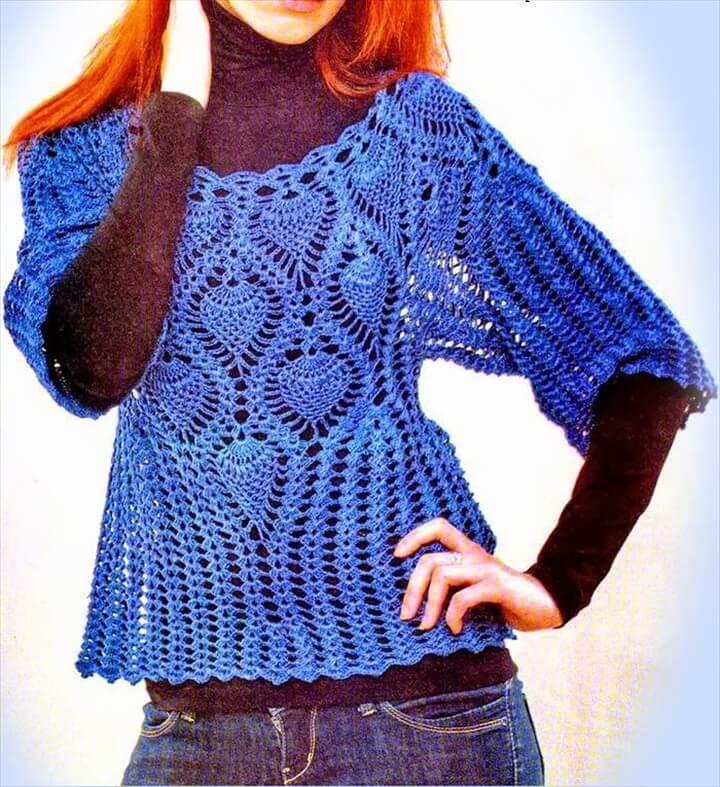 Tutorial: sweaters
Cowl Neck Crochet Sweater: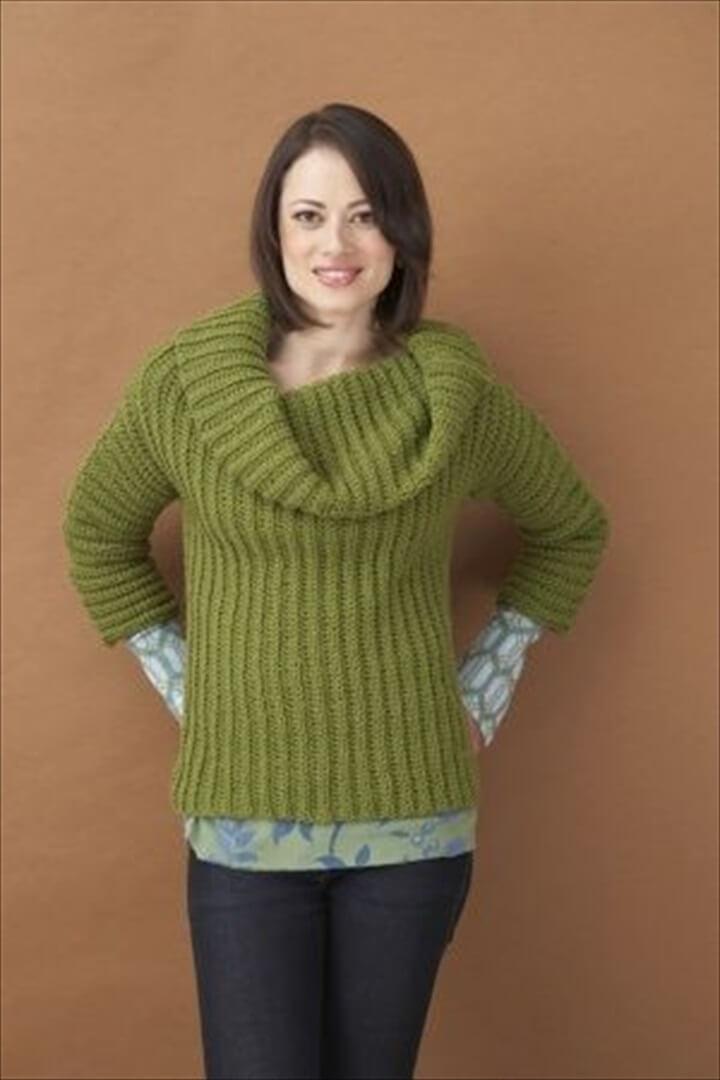 Tutorial: lionbrand
4 Rectangle Basic Pullover: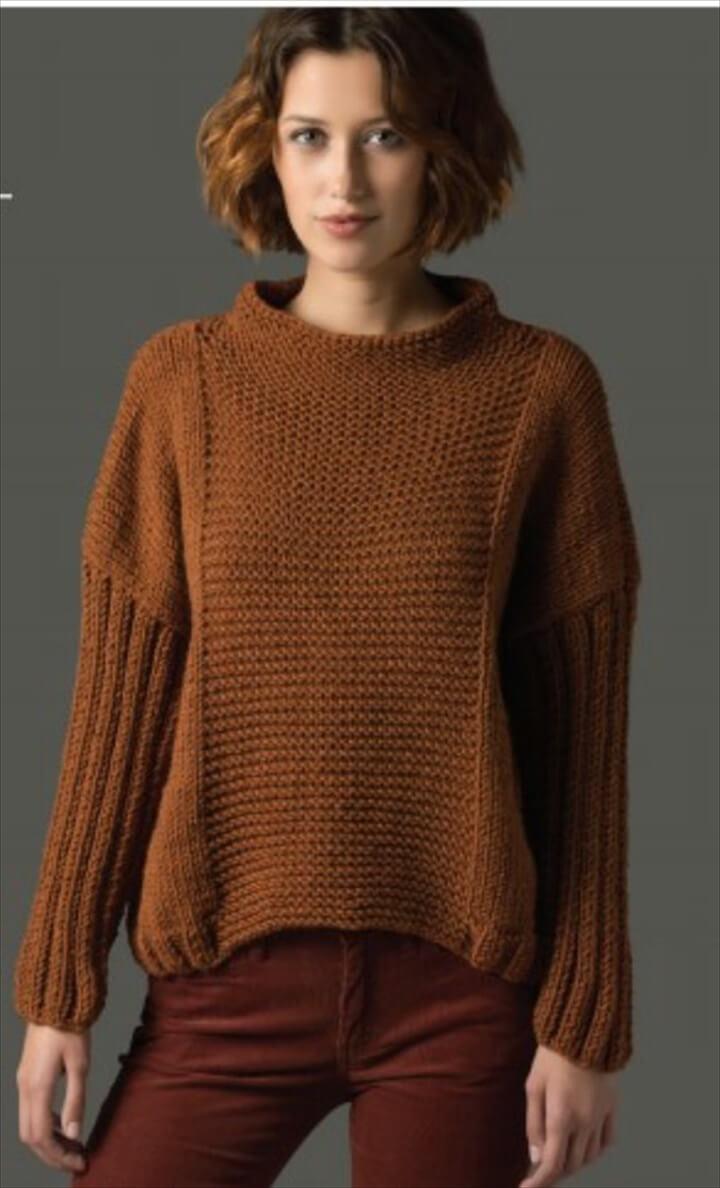 Tutorial: michaels
Chevron Lace Cardigan: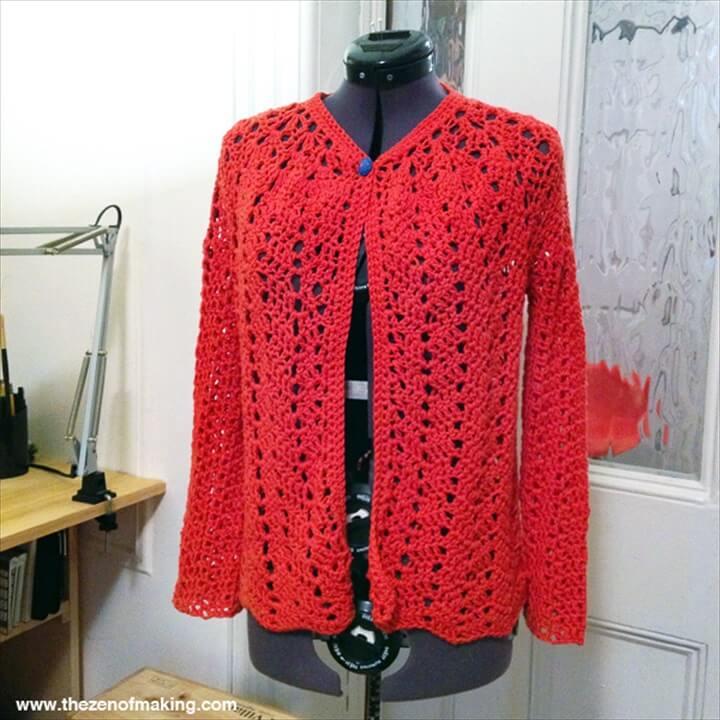 Tutorial: redhandledscissors
Japanese Fan Stitch Sweater: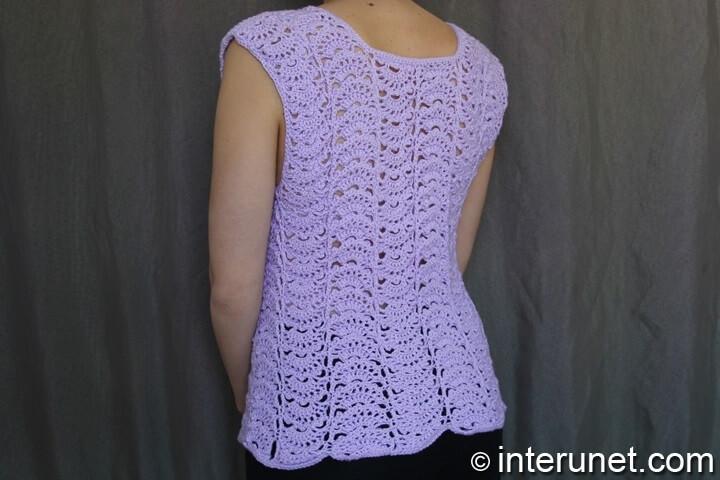 Tutorial: interunet
Comfy Car Coat Knit Sweater: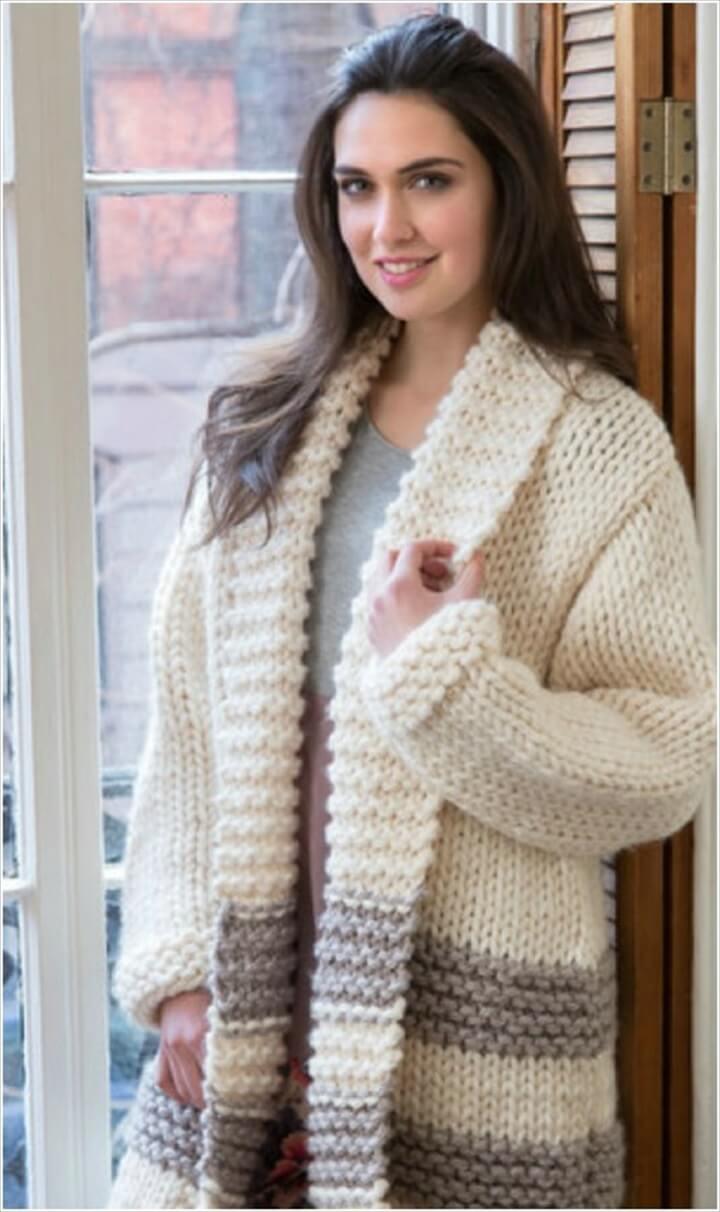 Tutorial: redheart
Crochet Pullover Pattern Idea: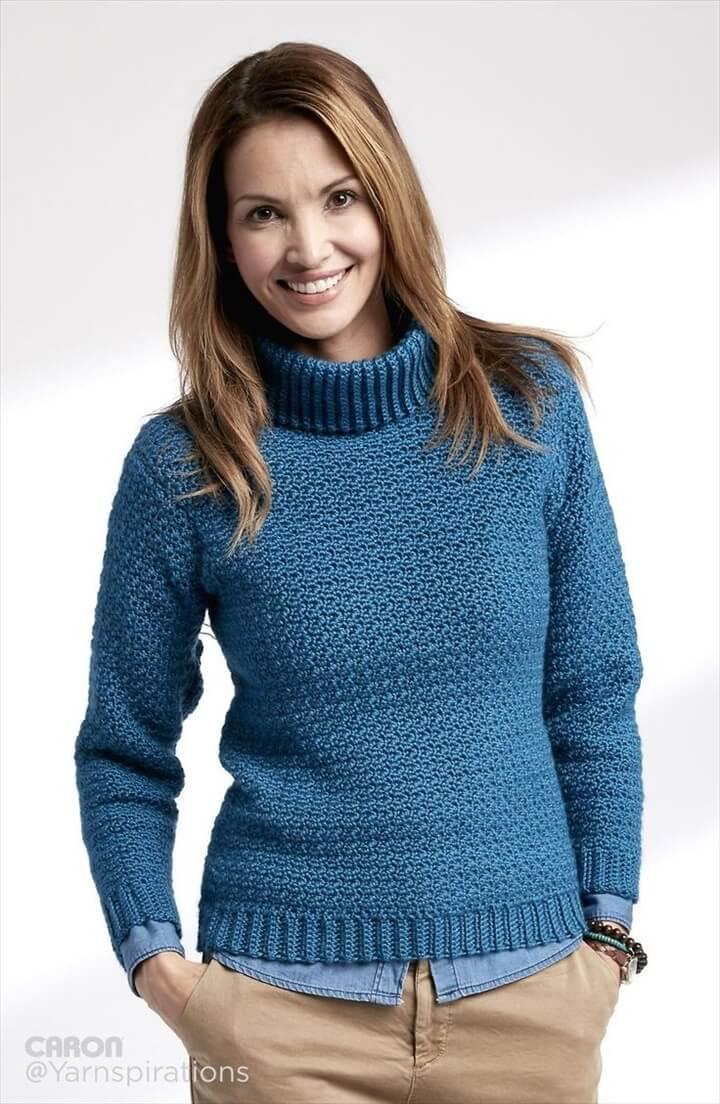 Tutorial: fitnessalert