It's a nice, longstanding tradition to exchange gifts on winter holidays. You can delight your beloved, family, and friends with small presents, adding to the festive atmosphere. Or send warm wishes, inspiring people to reach new goals.
A custom-made New Year card is an excellent present for personalized greetings. Creators can make appealing card collages even without in-depth design skills. In this article, you will discover seven ideas for creating a special New Year card. Keep reading!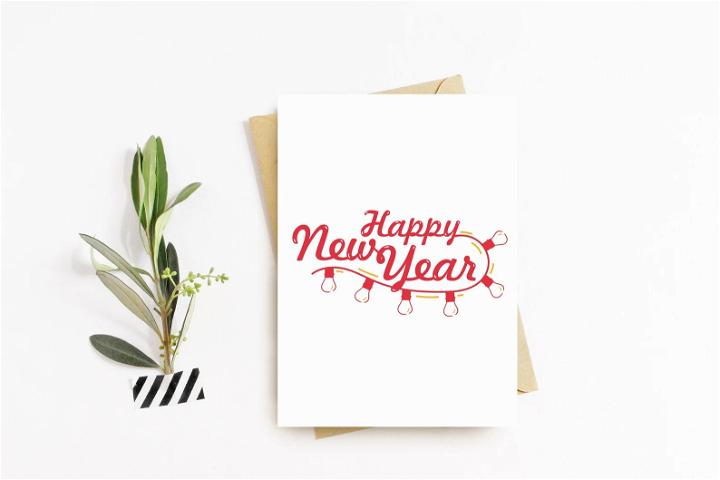 Where to get graphics to make a New Year card
When creating a design, you must first find appropriate visual materials like pictures, fonts, and backgrounds. The search process takes time for beginner and professional creators alike. To speed up your workflow, browse popular stock content marketplaces. These platforms provide vast graphics collections on various topics.
Depositphotos is one of the largest international stock content marketplaces, featuring 230+ million royalty-free graphics like vectors, photos, illustrations, icons, and clip art. The library is updated regularly, allowing you to find relevant seasonal content. All files are sorted into multiple thematic categories and trendy collections. It's easy to navigate the variety of content using an advanced search filtering system; you can sort files by orientation, point of view, color, season, origin, time of day, and location.
How can you download holiday graphics for your New Year card from Depositphotos?
Visit the official Depositphotos website.
Create a free account.
Browse the collection of winter backgrounds available at https://depositphotos.com.
Choose the type of graphics and enter your request.
Browse suggested images and apply filters.
Select a preferred picture.
Choose the file size and download the graphic.
Creative designs for a New Year card
There are a lot of New Year motifs you can add to your greeting cards. You can use well-known characters or make something completely unique.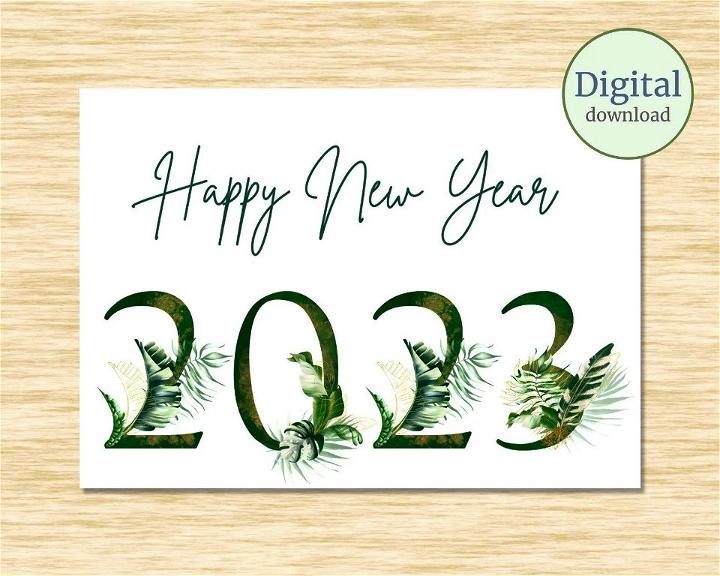 Simple geometry
This style allows creators to present complex ideas in a simple, unordinary way. Geometrism can be a good technique when designing New Year greeting cards. Using simple geometrical shapes, you can present the main holiday attributes in a new light. For example, compose a Christmas tree with squares, rectangles, or small triangles.
Little things that matter
When thinking about the holiday season, people imagine Santa Claus or Rudolph the Red-Nosed Reindeer. Santa has a prominent white beard, while Rudolph can be recognized by his luminous red nose. You can add these attributes to your design and create an impressive winter holiday visual. Or, make your New Year card more cheerful by adding images of champagne and fireworks.
Sweets
Candy canes are beloved Christmas and New Year treats. They are frequently hung on trees as a decoration. You can incorporate these sweets into your greeting cards and wish people a Happy New Year. To make your designs look like a candy cane, use red-and-white striped backgrounds and add green festive patterns.
Black-and-gold
New Year brings a sense of celebration where people make wishes and plans for the future. You can highlight these narratives using a specific color palette. In design, the color gold symbolizes material prosperity, determination, and persistence, while black conveys elegance. The combination of these two colors looks rich, allowing creators to highlight new beginnings. You can also add other festive attributes to your New Year photo card, e.g., bubbling champagne, golden ribbons, or glass spheres.
Handwritten clunky fonts
People enjoy receiving hand-written letters made with care. You can make your New Year card look like a personal letter. To do this, find festive hand-written fonts. Or, if you have time for preparations, create a typeface based on your penmanship. This can be a great way to make customized greeting cards for your loved ones.
New Year stories
New Year is a time full of magic. Use this to your advantage to create the most creative illustrations. Consider a polar bear enjoying a glass of champagne under fireworks, celebrating New Year. Or a snow globe where children rejoice with holiday gifts. You can also depict funny moments that happened last year with your friends and family.
Personal highlights
To celebrate New Year, people frequently summarize their achievements from the passing year. You can make a greeting card memorable by adding personal observations about your friends' goals. Maybe, they became more confident, got a new job, started a family, or simply made your days brighter. Illustrate these achievements and special moments with photos in your New Year cards.
Conclusion
The winter holidays call for a very special, joyous atmosphere. You are also preoccupied with finding presents and sending greetings to your loved ones. A customized New Year card is a great gift for this busy festive season. To make eye-catching card designs, you can experiment with graphic elements, fonts, and storylines. Make sure to browse stock content marketplaces to find relevant New Year pictures for your greeting cards.