Coffee is something that most people are fan of so here we are providing you 15 DIY Coffee Mug Easy & Cute Ideas for making your coffee time more fun and cozy. Having your own personalized creative coffee mug is something that can totally change your mood instead of having your coffees in plain boring mugs.
The first idea here is a 'his and her' mug that you can create for you and your partner so just sit back and relax with your partner and your coffee. Next are the watercolor and nail color coffee mugs which can be easily made by simply dipping your mug into a mixture of water color and water. This process will make an abstract art on your mug which is truly amazing and inspires. The next one here is something unique and different from the rest of the ideas and it's a chalkboard heart mug for a little party time. This is a DIY hand print coffee mug made easily with some paintbrushes and spray paints with color and text of your own choice and desires.
The next is an engagement gift mug designed especially for an engagement present; you can write text of your own choice on the mug. This is something adorable and it's basically a present for a grandparent so it contains text and customized effects according to the theme. Next here is something amazing and has a perfect caption for your coffee so just try this out and let the world know that coffee is always the first for you. You can also make a mustache or a goofy mug with help of some spray paints or colorful markers. You can also make DIY customized mugs for father's day, mother's day or any other special occasions.
So just try these mugs and amaze yourself with your own creativity.
His + Her Sharpie Mug: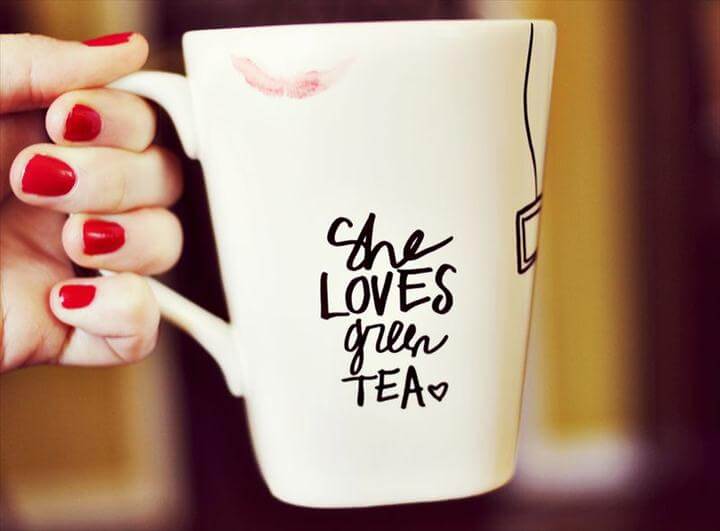 Image: abeautifulmess
Watercolor Coffee Mugs – Nailpolish Mugs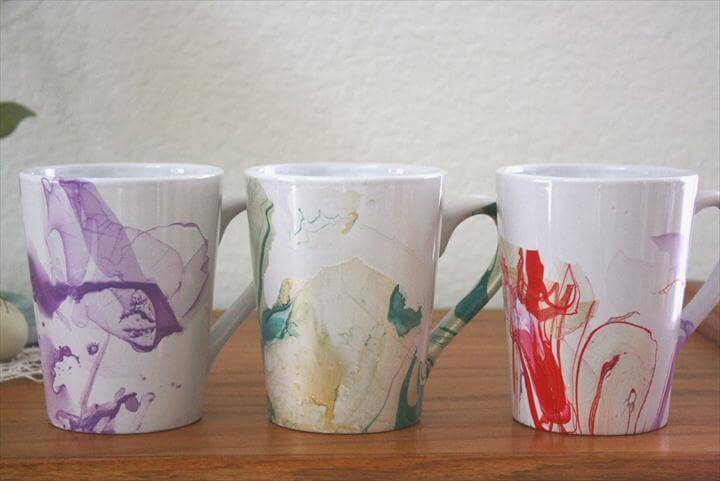 Image: hishersandoursdiy
Chalkboard Heart Party Coffee Mug: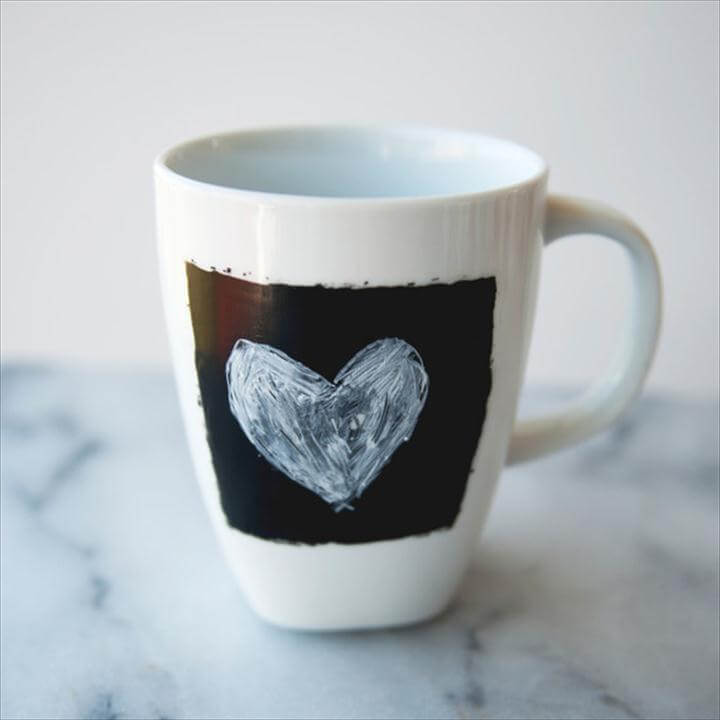 Image: marthastewartweddings
Handprint Coffee Mug: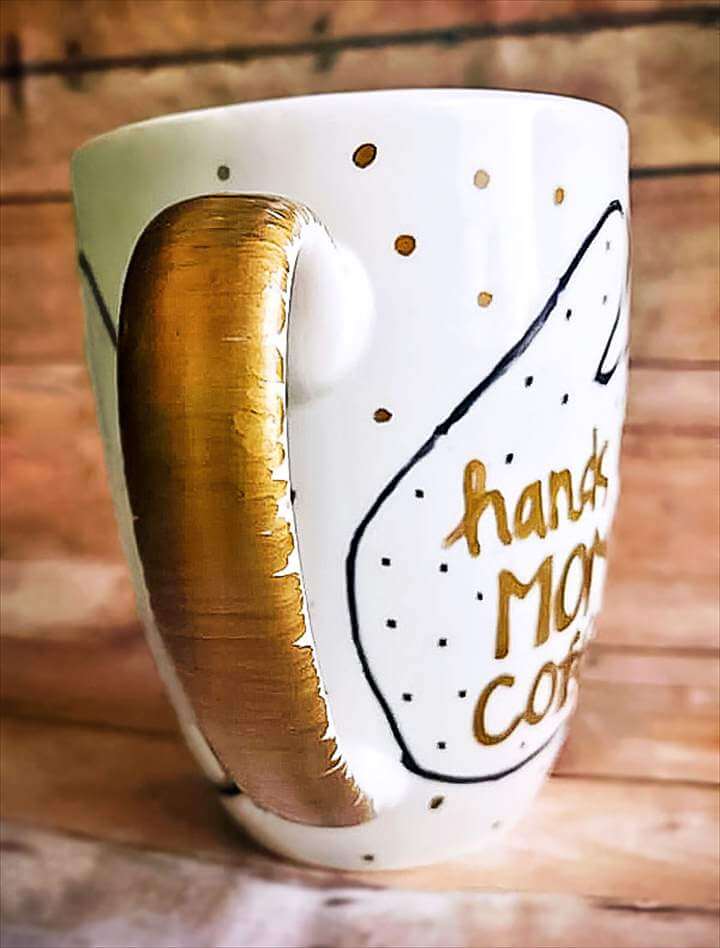 Image: funhandprintartblog
Engagement Gift Mug
: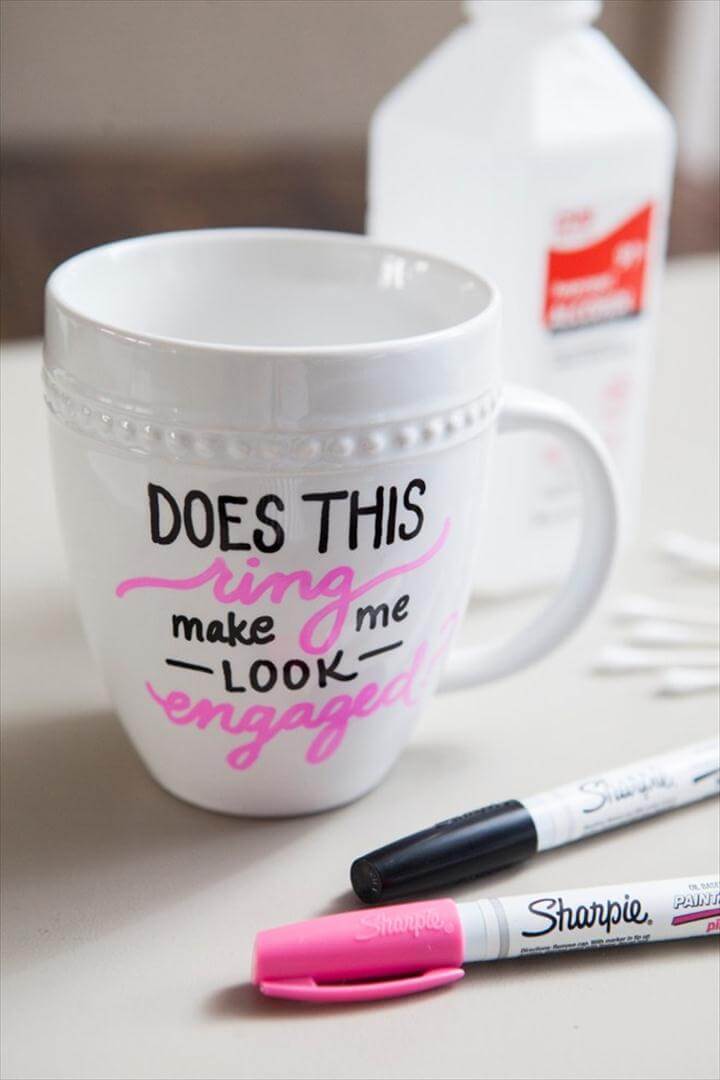 Image: somethingturquoise
Grandparent Personalized Coffee Mugs: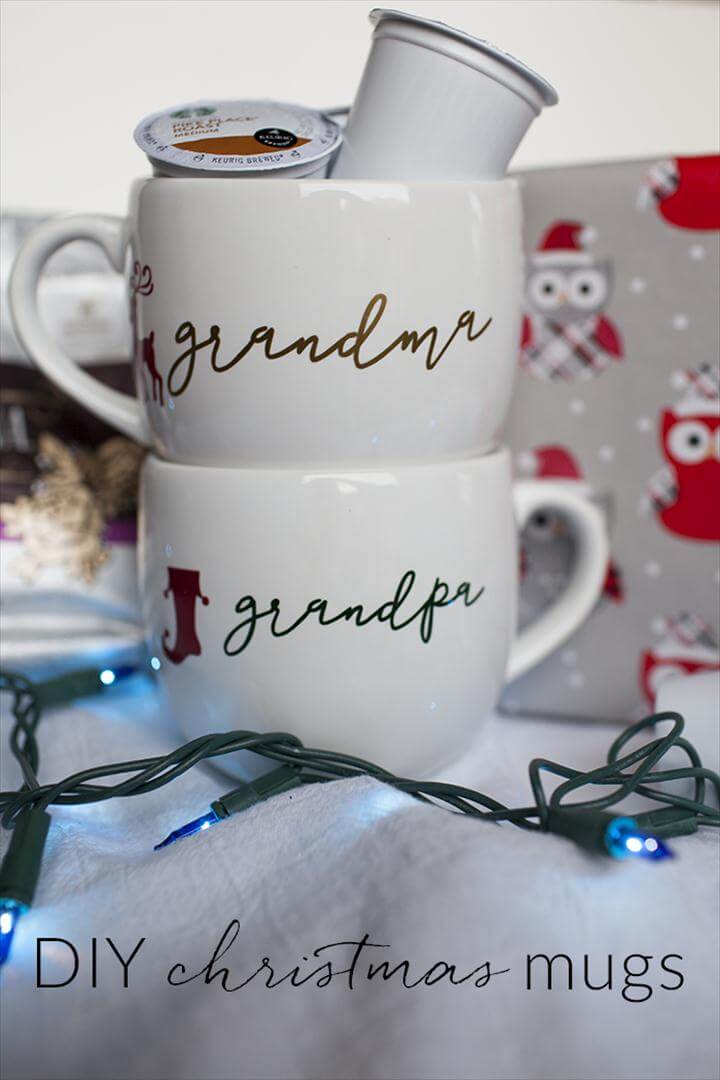 Image: joyfullymad
Wondrous Coffee Mug

: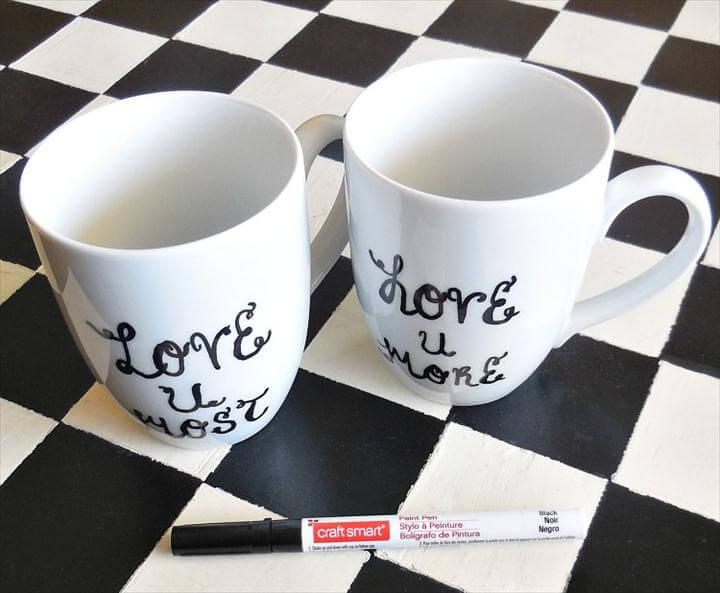 Image: popsugar
Marvelous Chalkboard Mugs: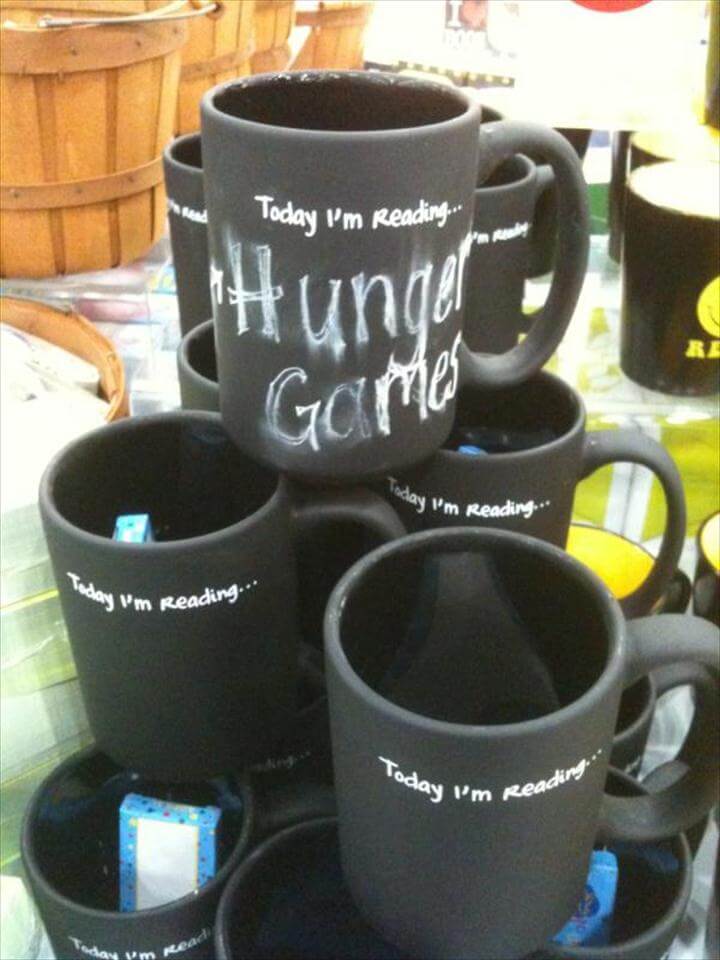 Image: sheknows
But First Coffee Mug

: DIY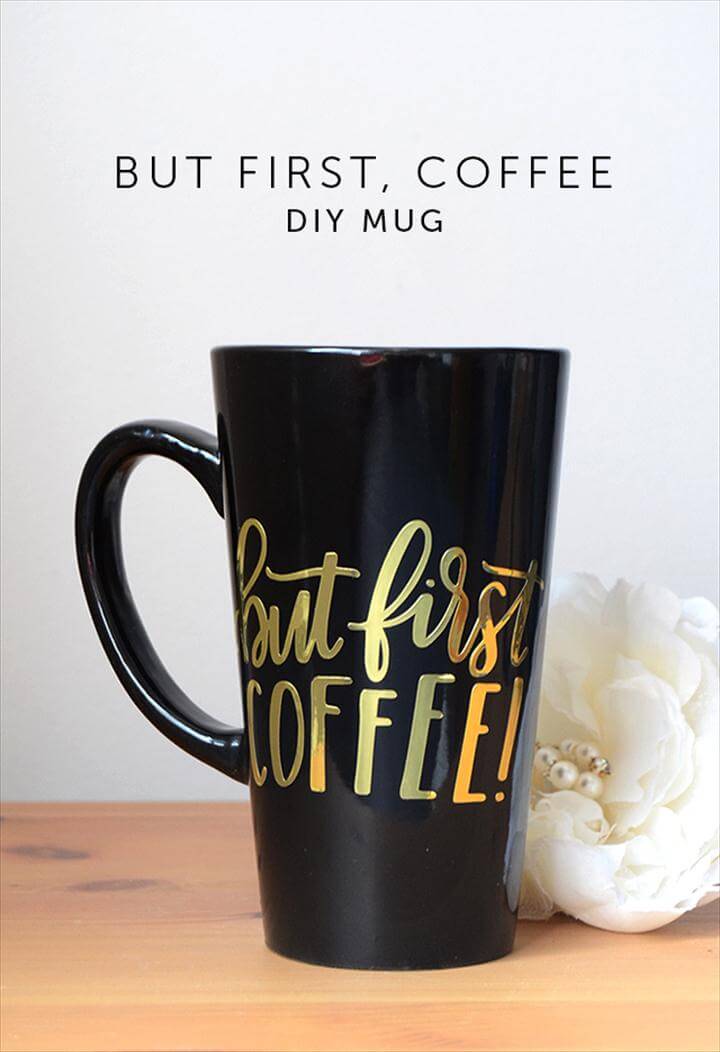 Image: mintedstrawberry.blogspot.ca
Fresh Mustache Mug: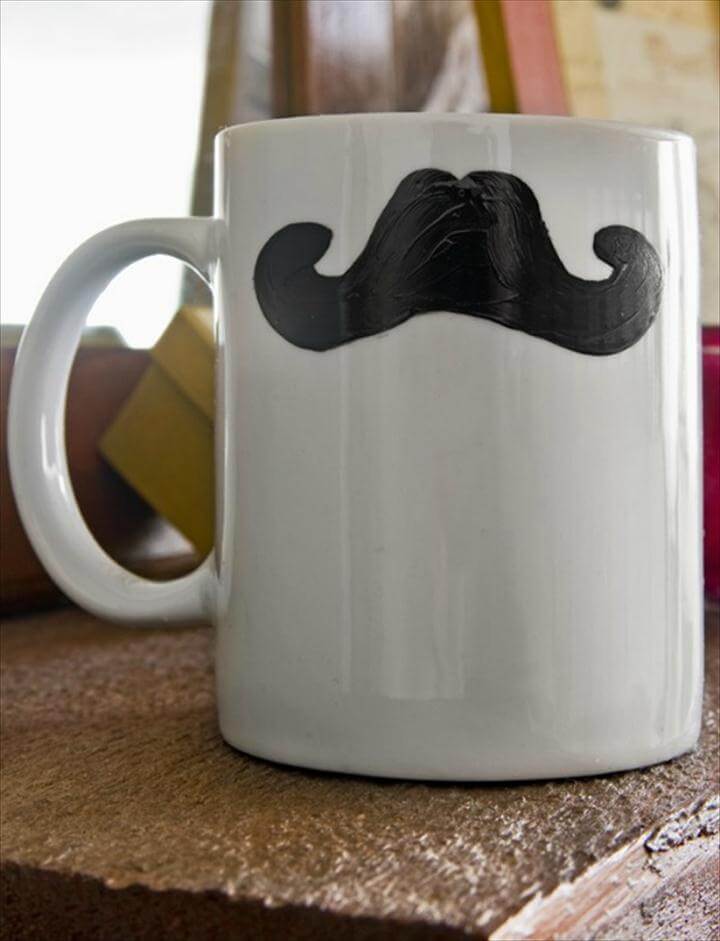 Image: onelittleproject
Goofy Coffee Mug

: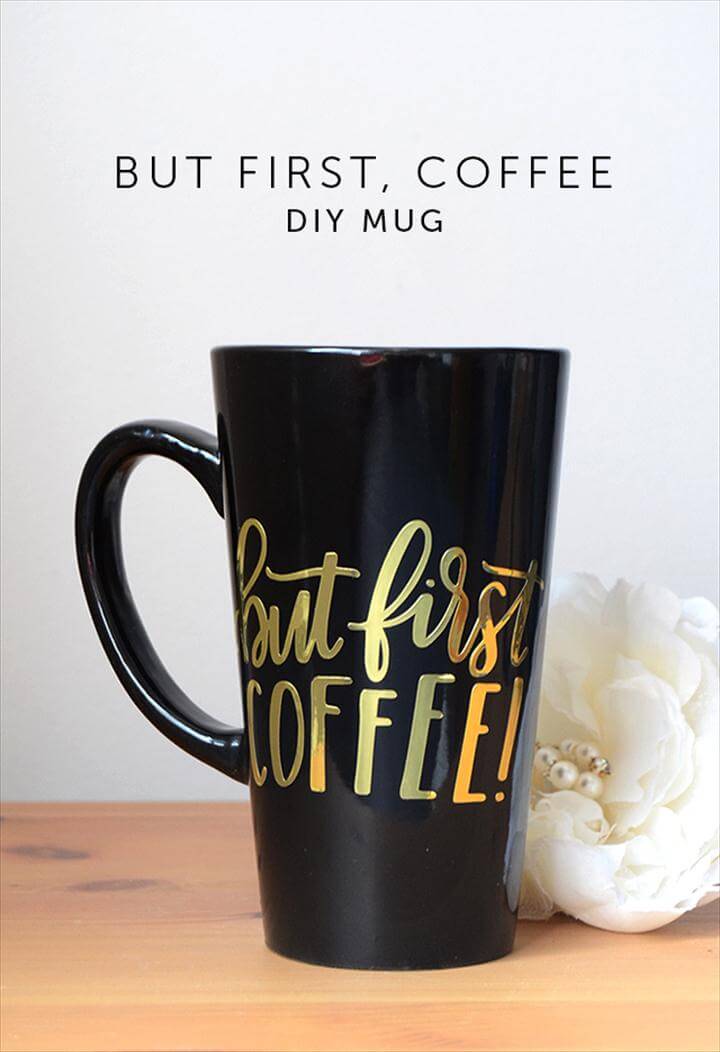 Image: bumpsandbottles
Painted Mugs-Cover Shot

: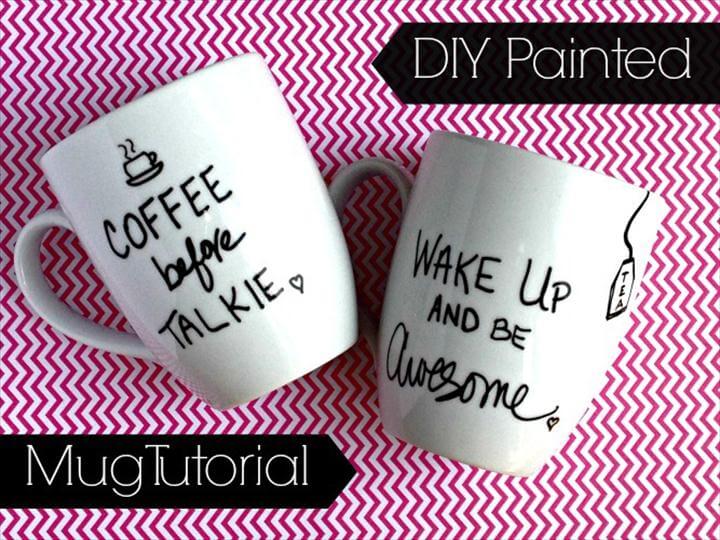 Image: mycraftyspot
Hand-painted Father's Day Mug: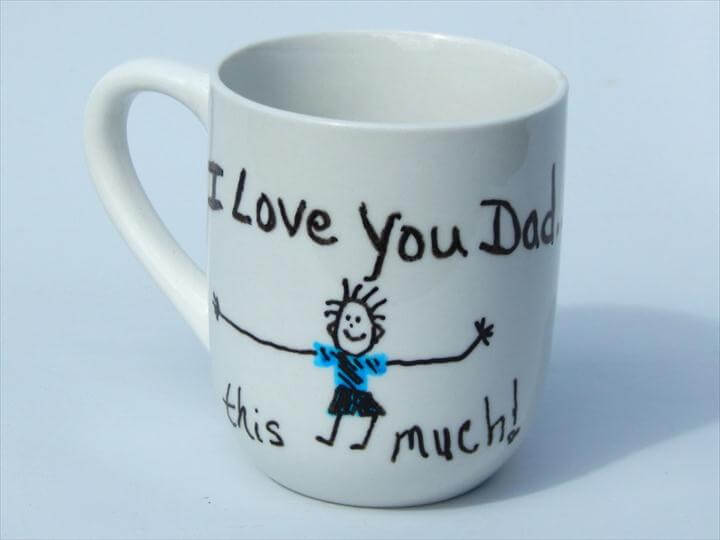 Image: thisolemom
Awesome Painted Coffee Mug: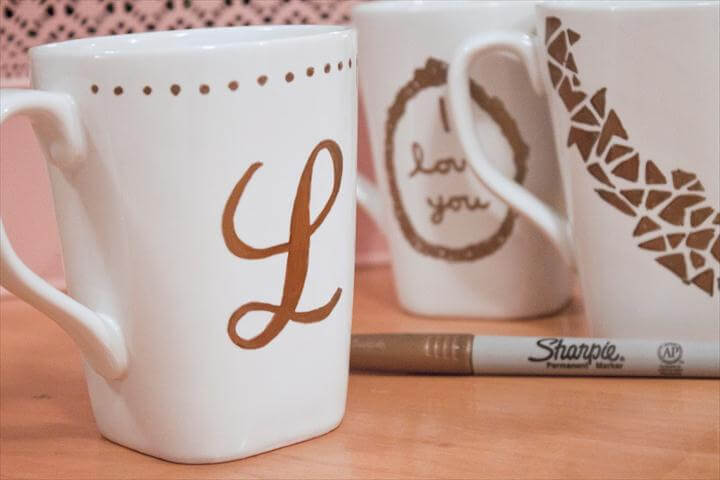 Image: meatloafandmelodrama
Goal Coffee Mugs

: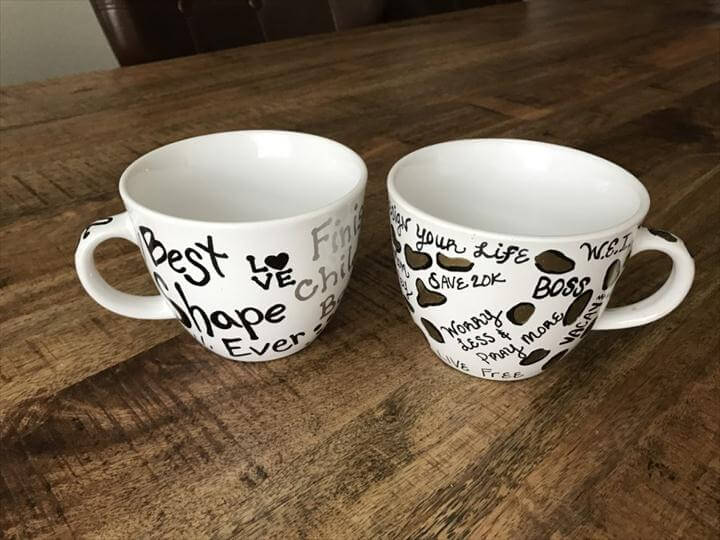 Image: kelseybyers