It's about time we really do something for our dear pets. What about providing them with a comfortable, cozy, and loving bed? here you will see 15 DIY Pallet Dog Bed Ideas Tutorials of the best of the best ideas for dog beds that you can easily make and enjoy watching your dogs love their new space.
The first pallet dog bed ideas are the most simple and stylish one that you can try now as it's just about giving some space to your dogs under your bedside as you can see over here in this project. Make a comfortable bed for him at the bottom of your bedside so that he can not only sleep but can also relax there especially in the winters. The next bed is made with wooden pallets and is surely one of the most popular ideas ever used for dog beds.
Grab some of the uselessly lying wooden pallets in your garage or backyard, arrange them in a way that they can form a small house for your beloved dog. at the end of everything but a comfy mattress over it to make it perfect for relaxation. There is something more that you can do about this project in order to make it more suitable and convenient and that is attaching wheels at the bottom of this cozy house of your dog pet. With the help of wheels, you can easily drag this amazing house anywhere and can have a check on your pet wherever you are in the house. Make your dogs comfortable so that they feel at home since the first day at your home. Also, share these incredible and matchless DIY dog bed ideas with other dog owners so that they can also provide their dogs with the most comfortable and relaxed DIY dog house with some of the easiest techniques.
Besides this, you can also use your old travel bag for the same purpose. You just have to simply spread a mattress and cushion inside that travel bed and fix it adjust it anywhere in the house. You can also use recycled items for this purpose and lower your budget to a large extent.
All the pallet projects have tutorials with them so that you find them easy to do. So start your projects right away and enjoy this journey.
Side Table Pet Bed: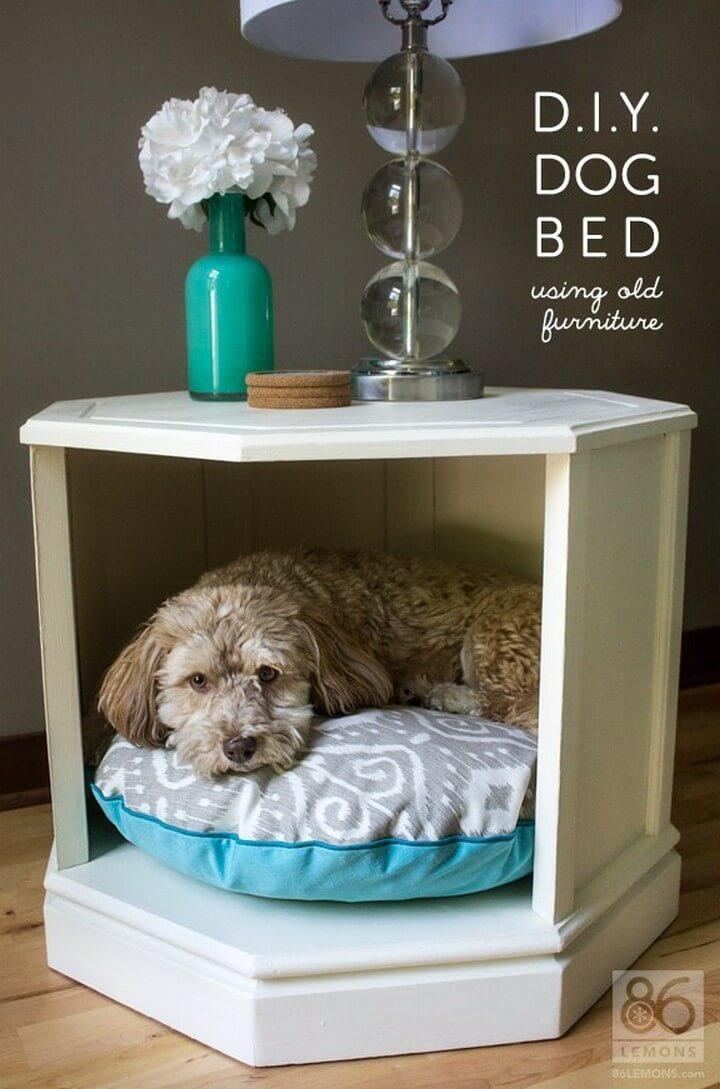 Tutorial: 86lemons
Wooden Pallet Bed: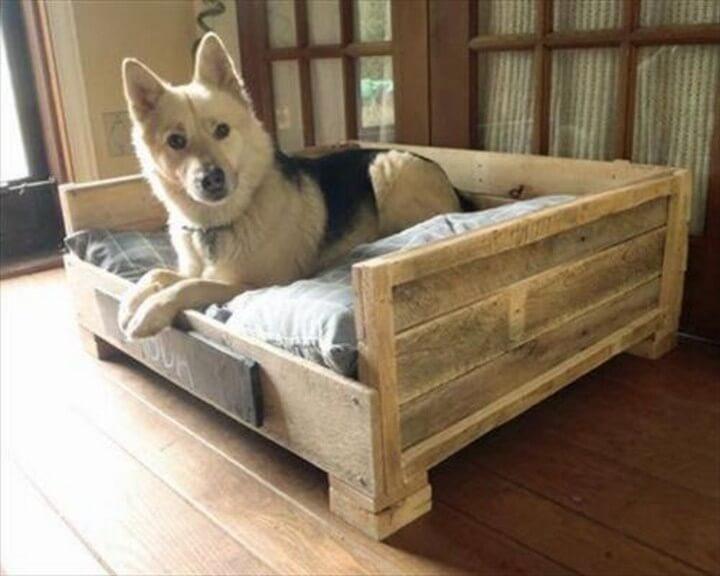 Tutorial: 99pallets
Tailor A Dog Bed With Pallets: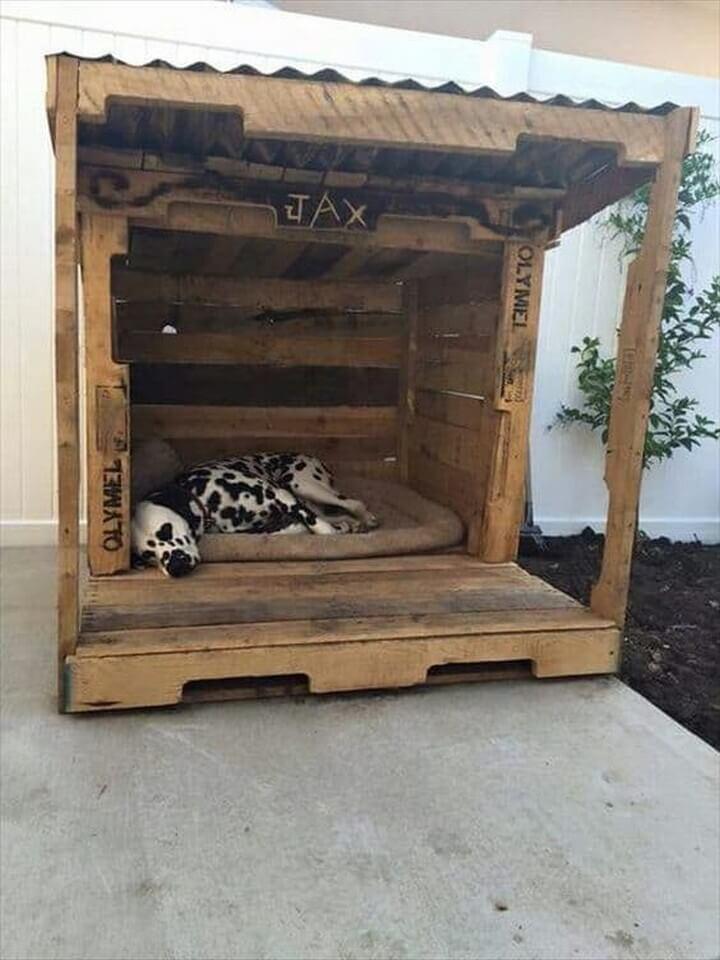 Tutorial: youtube
Pallet Bed With Wheels: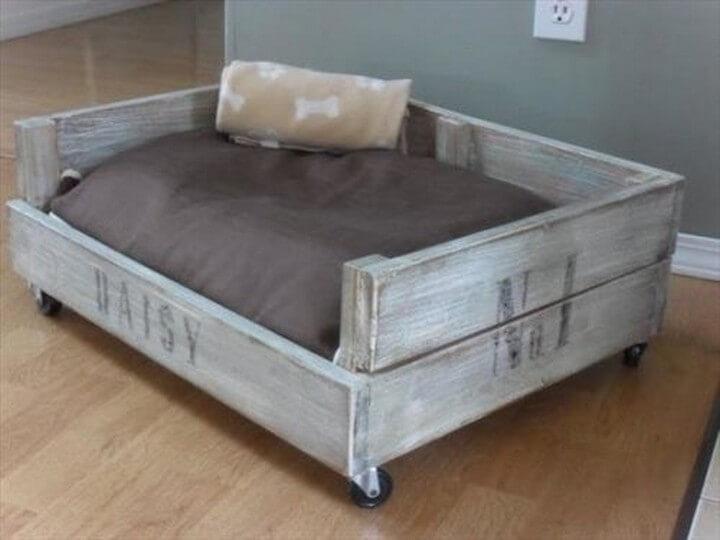 Tutorial: 99pallets
Travel Bag Dog Bed: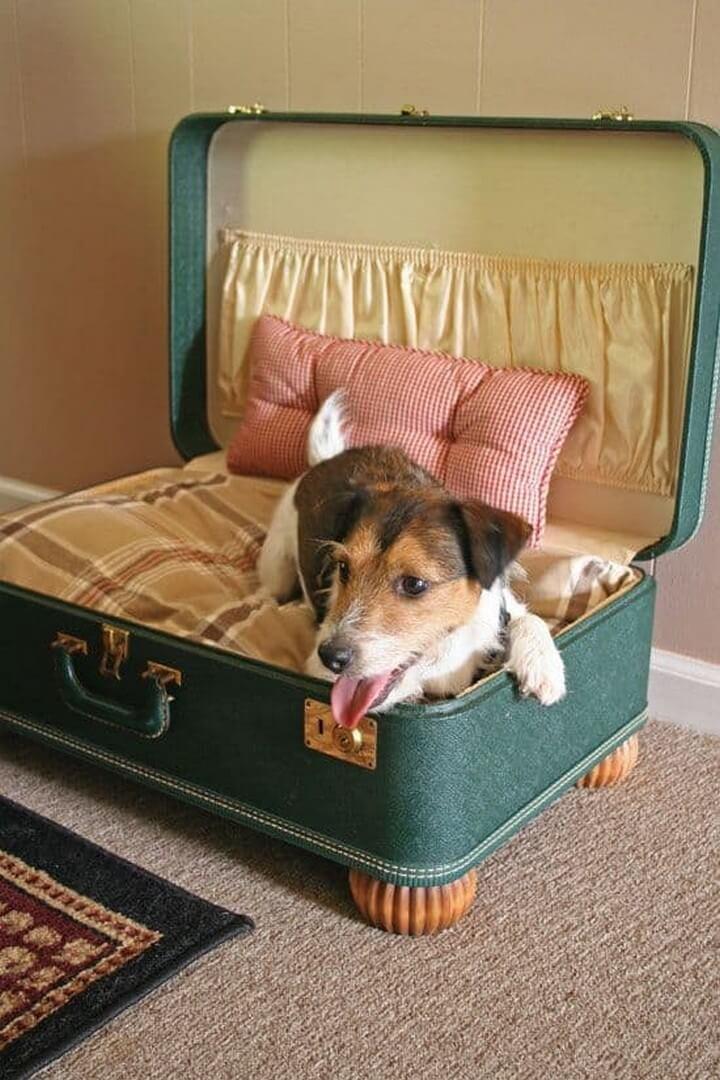 Tutorial: thecraftyblogstalker
Pet Bed Idea: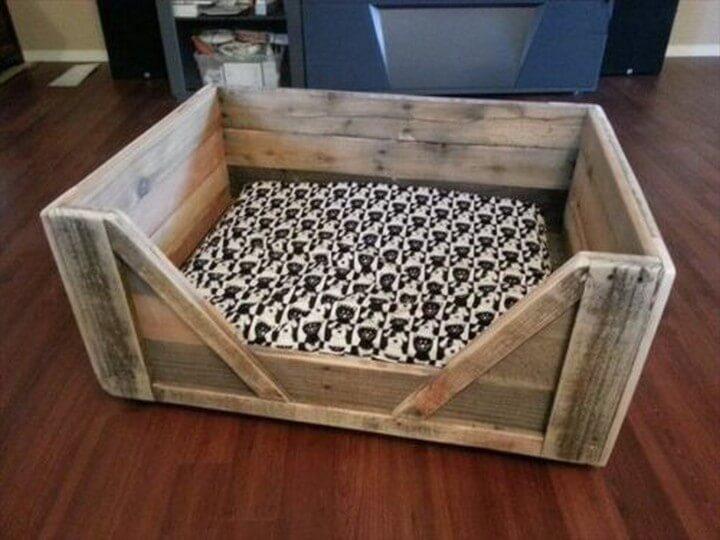 Tutorial: 99pallets
Handmade Pallet Bed: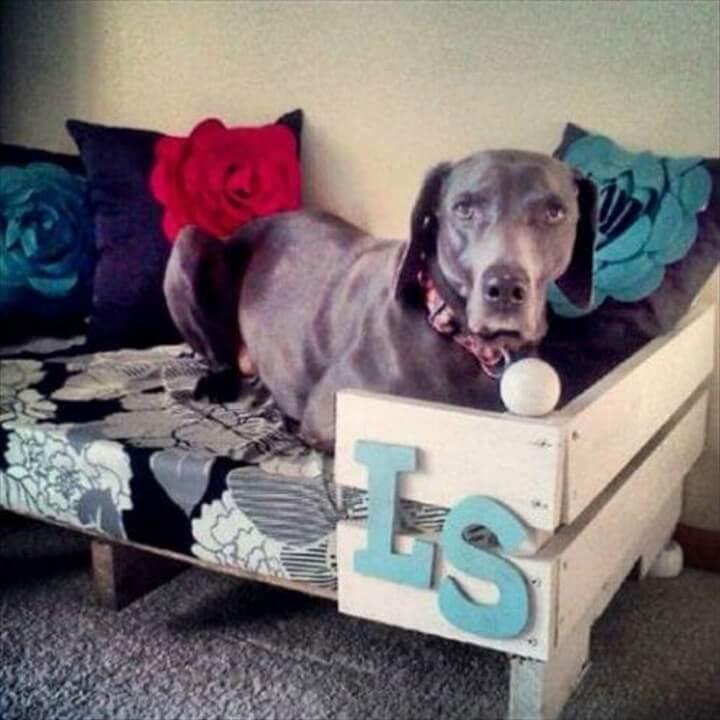 Tutorial: 99pallets
Recycled DIY Pallet Dog Bed: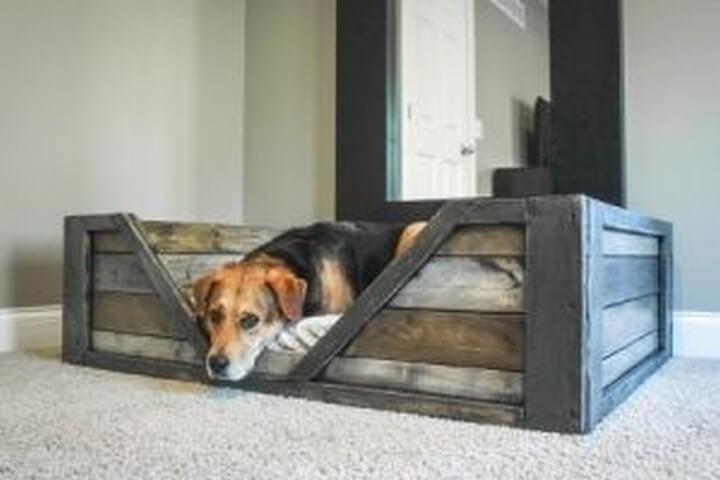 Tutorial: ruggydiy
Double Decker Dog Bed: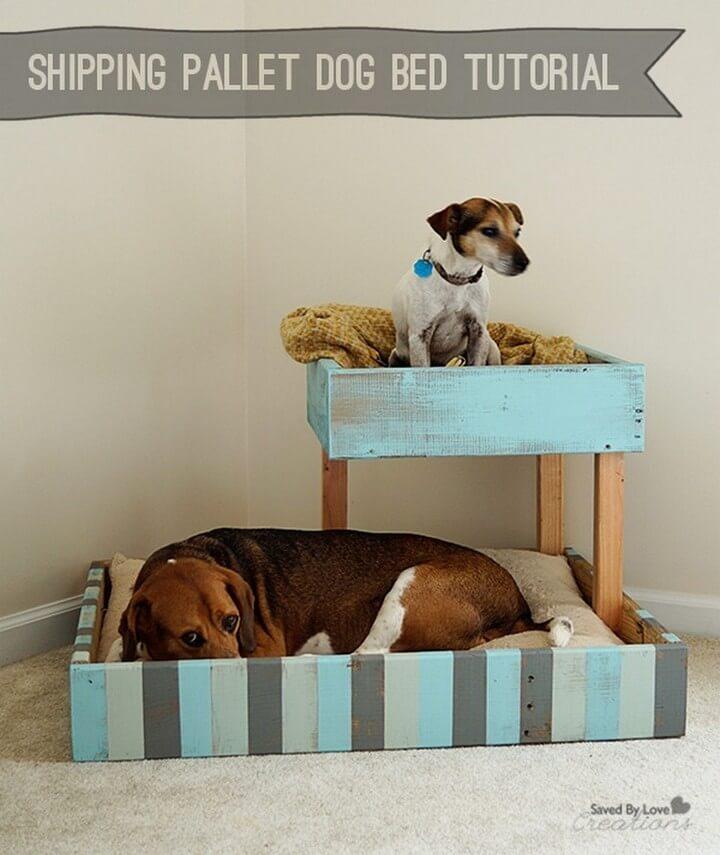 Tutorial: palletwoodprojects
Pallet Turned Dog Bed: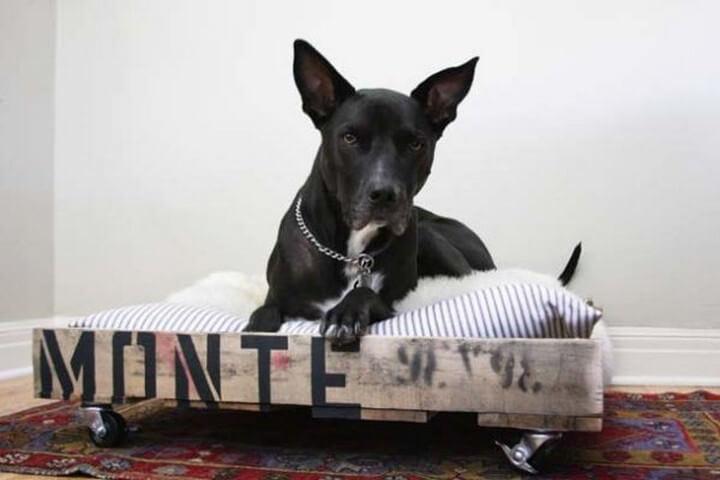 Tutorial: camillestyles
Homemade Dog Bed Made Out Of Pallets: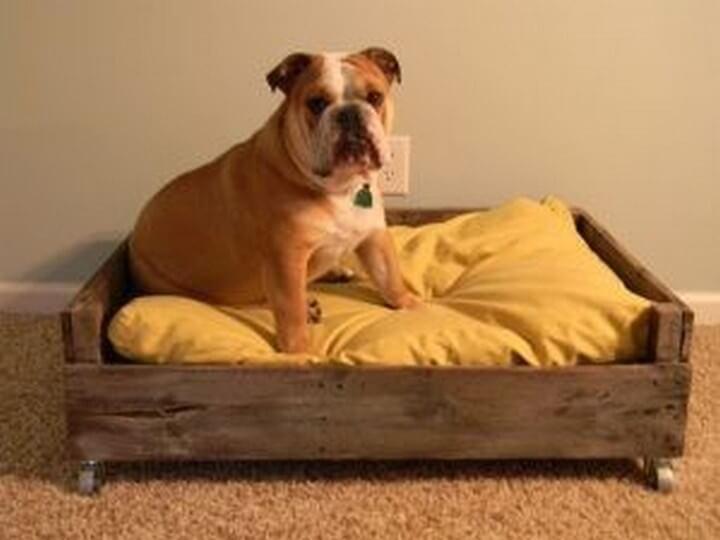 Tutorial: abritofhappiness
Dresser Into Dog Bed: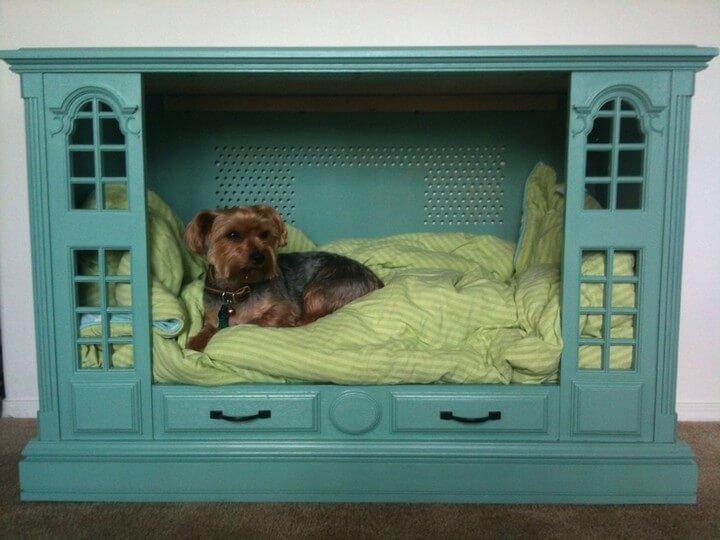 Tutorial: endorsedbyigor
Creative Dog Bed: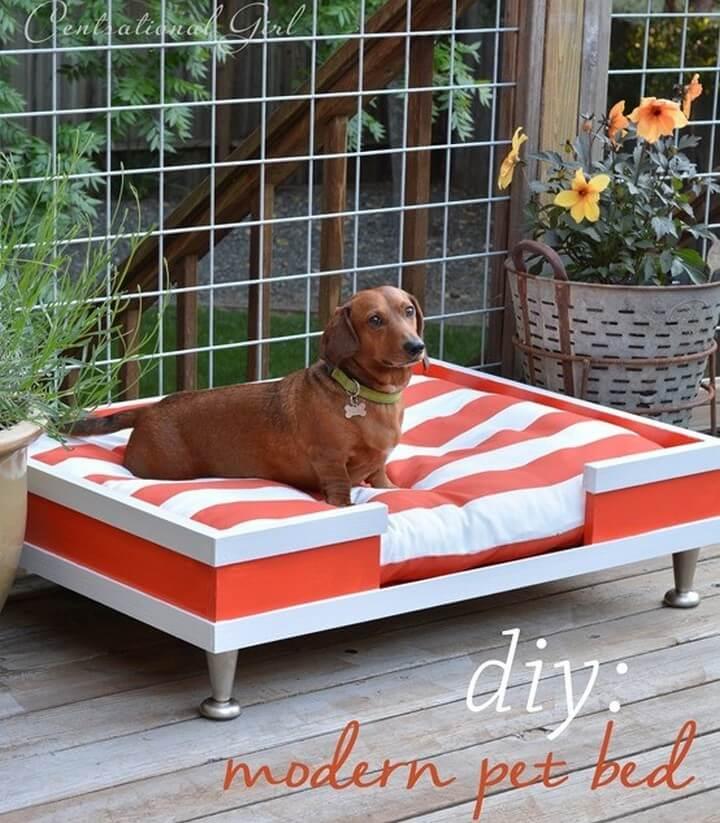 Tutorial: centsationalstyle
Pallet Pipe Dog Bed: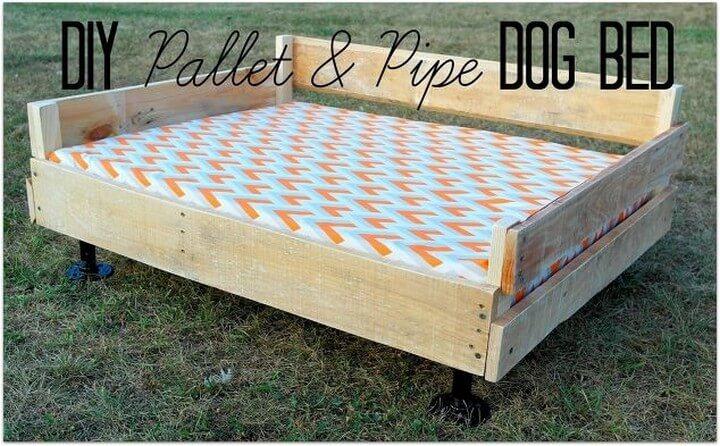 Tutorial: hometalk
DIY Rustic Pallet Dog Bed: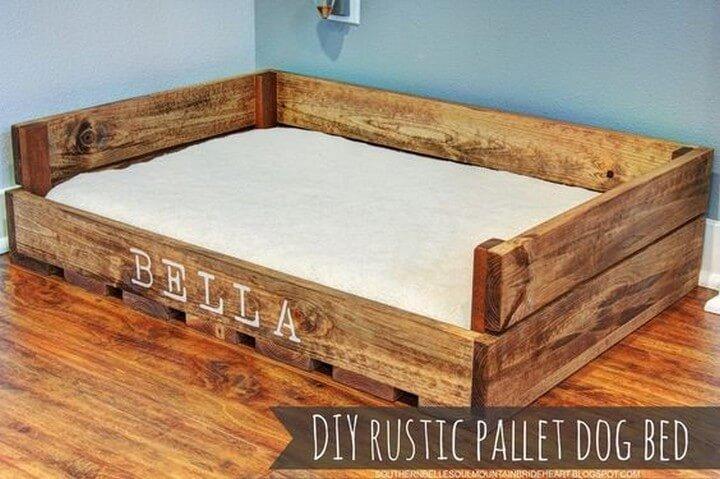 Tutorial: gottalovediy