It is only the interior wall art and decors that show the unique taste of home owners! There is trend to not to leave the wall empty, there should always be something on them from decorous to functional and also from religious symbols to visual art pieces! If you are a fan of your own creative imaginations and are looking for DIY inspiration about interior wall art then our showcased collection of these DIY interior wall art ideas, is sure make you a jaw drop with amazement! Turn old material to heartwarming wall art pieces and manage the home decors on a budget along with a functional boost to your creativity!If you thing out of the box then intelligent and innovative ideas are sure to come to your mind!
Checkout the lip wall art, red hot beauty for any wall for a distinct look, it has wholly been achieved by placing rustic pallet remains together! Paint the canvas or draw some art shapes on them going with your own imagination and earn beautiful wall art frames and abstract art paintings out of them!
Go with stenciling to give some instant fab decorative prints to any blank wall area! Canvas frames would make a beautiful choice to if you are looking for some leading wall art pieces, use simple paint, glitters, sequins and also mind blowing prints to turn the canvas frames into legendary wall art frames, take a roundup and we are sure you will find yourself more creative at the end!
Glue Art & Watercolor Paint On Canvas: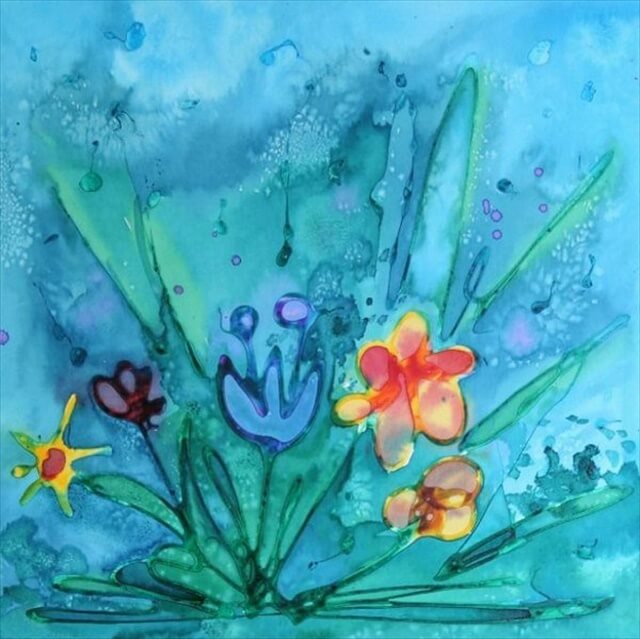 Image: source
Fake Flower Ombre Wall Art: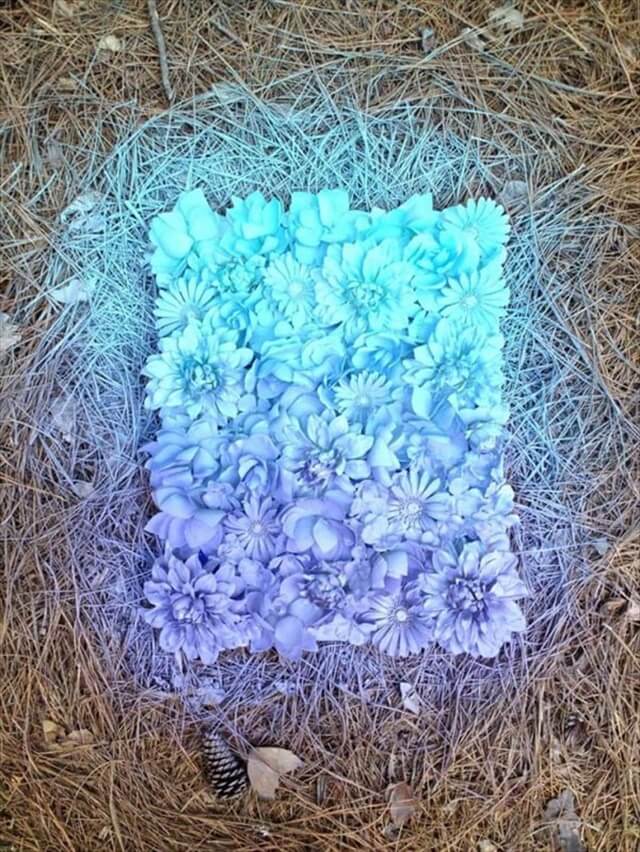 Image: source
Pallet Lips For Wall Decoration: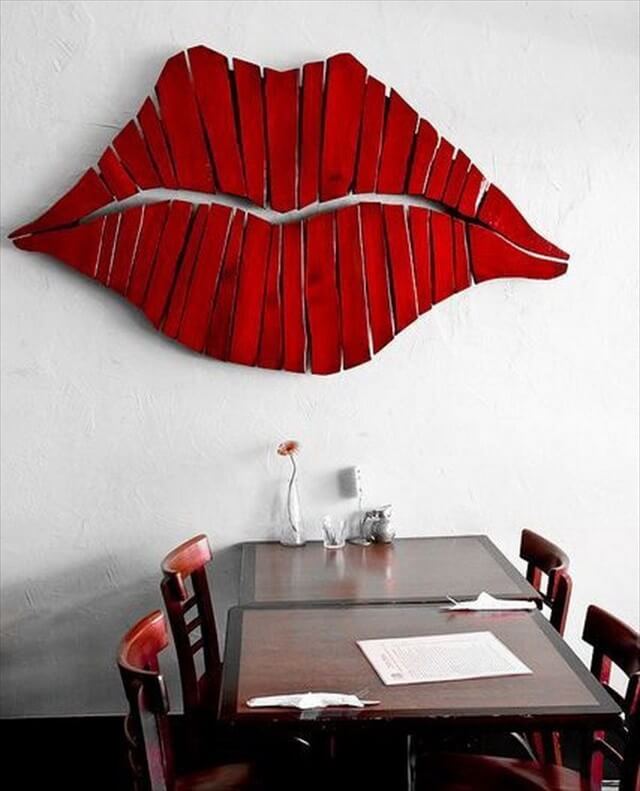 Image: source
Glitter Home State Wall Art: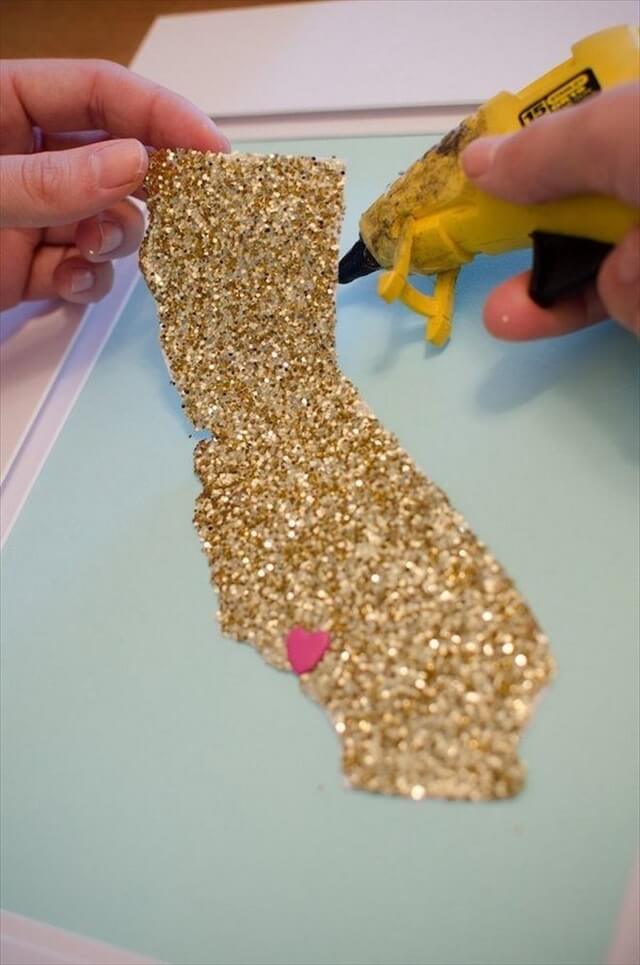 Image: source
Glitter Deer Head: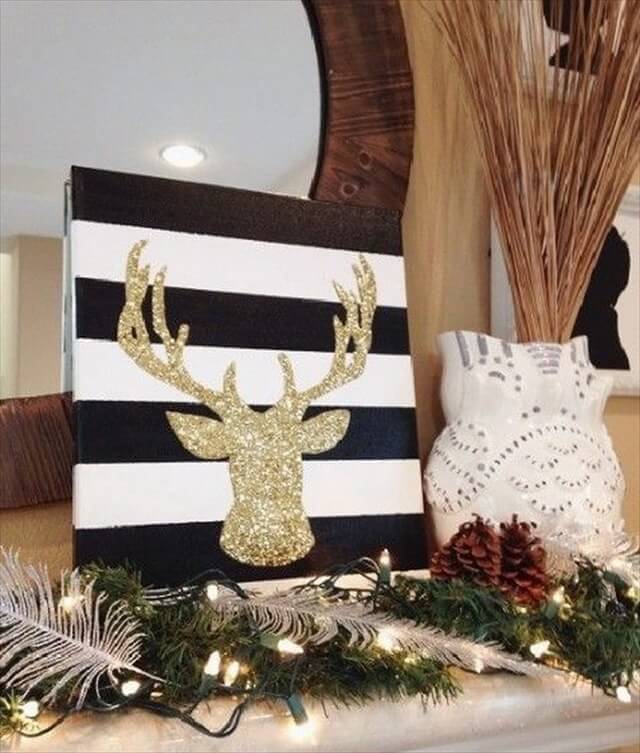 Image: source
Beautiful Pink & Gold Canvas: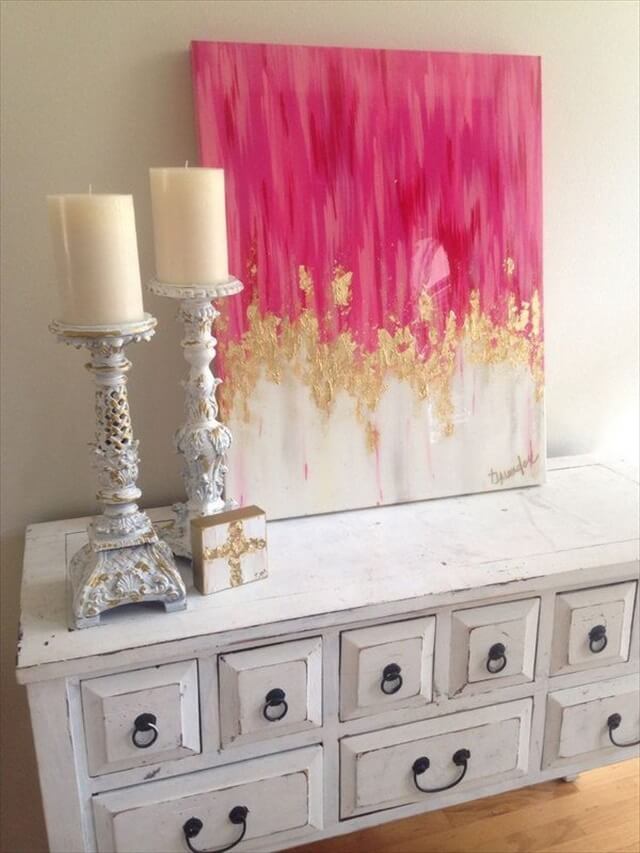 Image: source
Pastel Dream Catcher Canvas: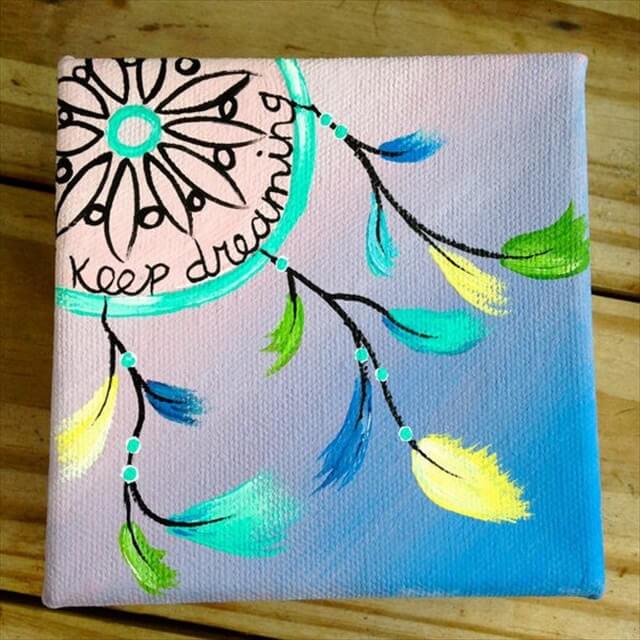 Image: source
Simple Gold & Solid Colored Canvas: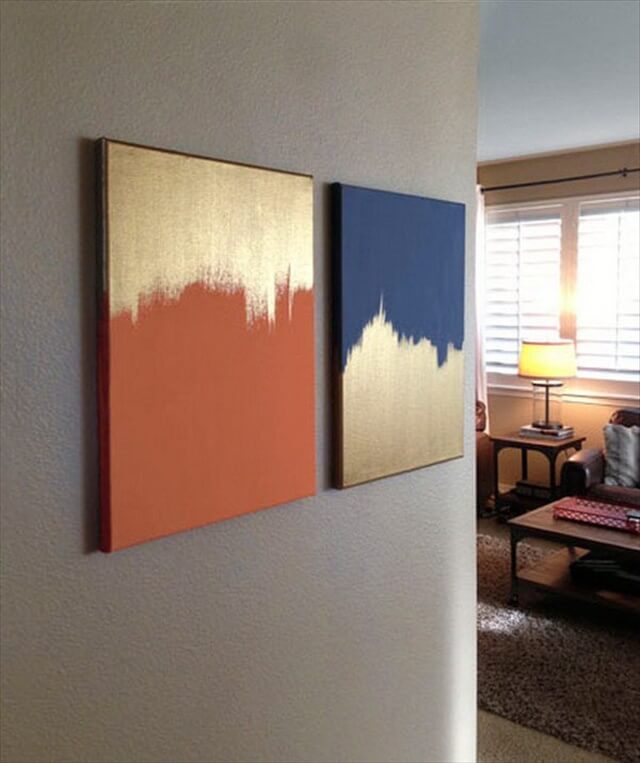 Image: source
Easy DIY Abstract Art: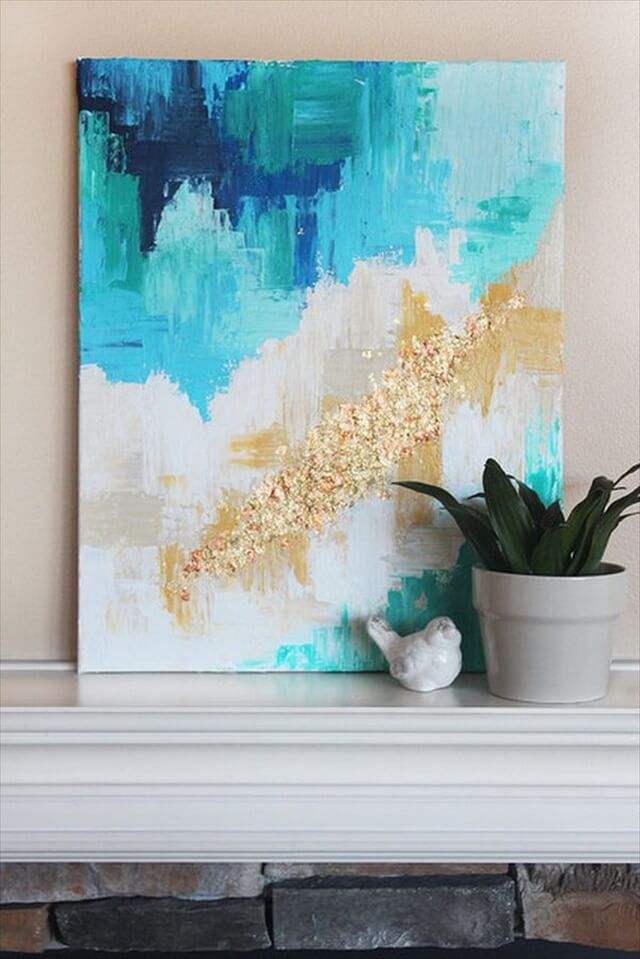 Image: source
Gold Sequins Wall Art: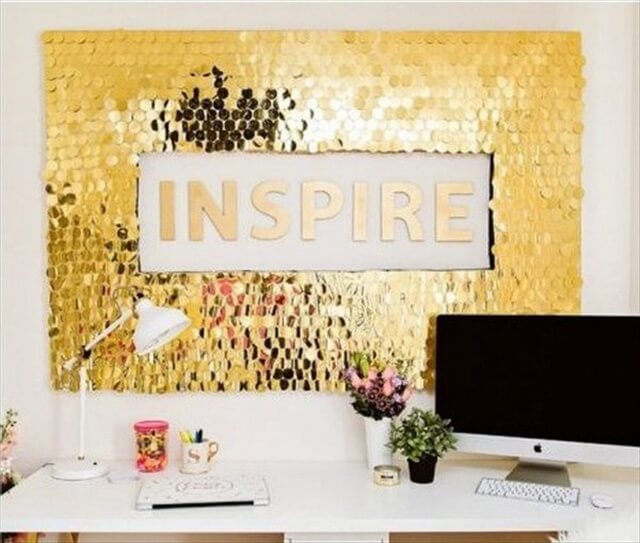 Image: source
Sparkly Reindeer Head Canvas: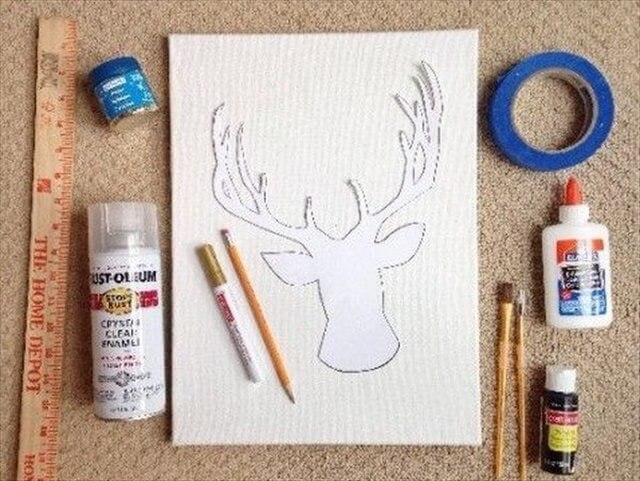 Image: source
Easy DIY Texture Art: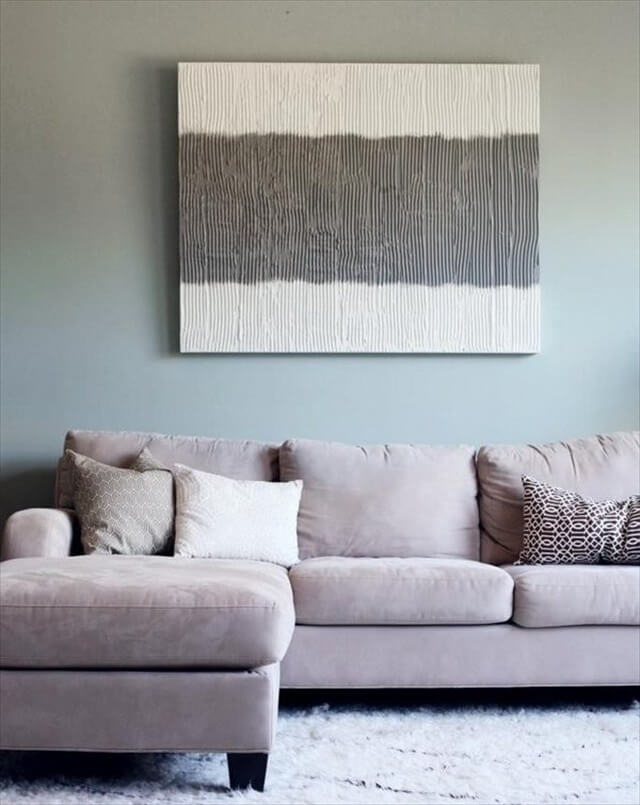 Image: source
Stunning Mod Podge Wall Art: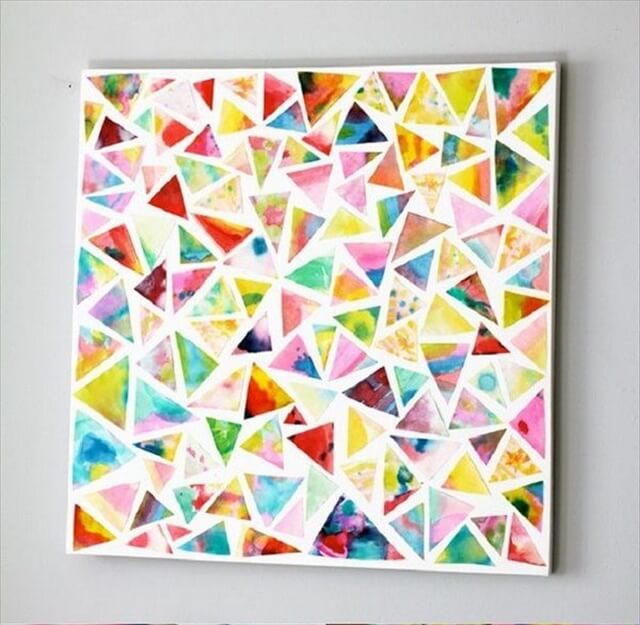 Image: source
Large Wooden Arrow Wall Art: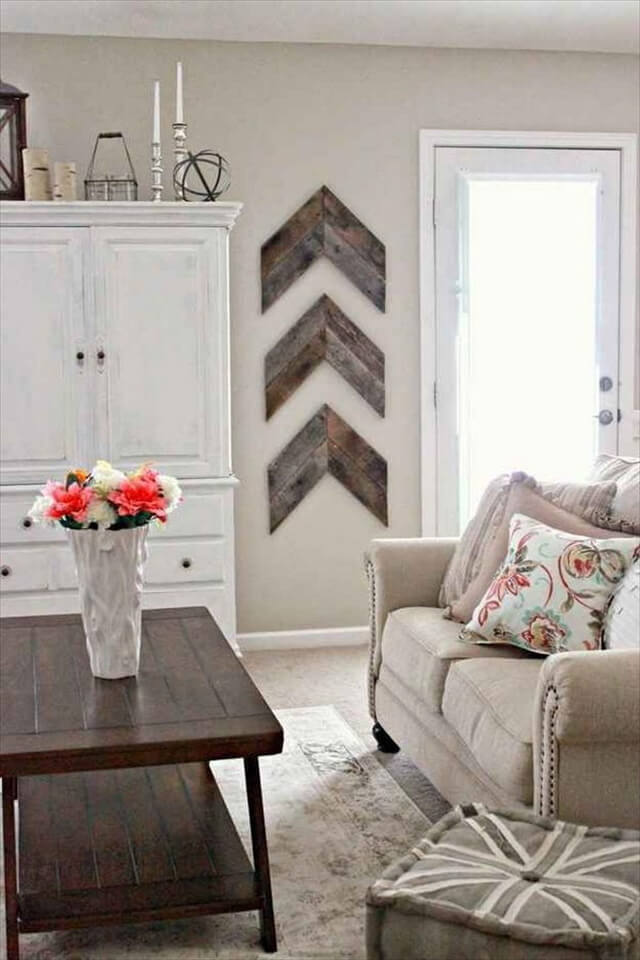 Image: source
Octopus Art: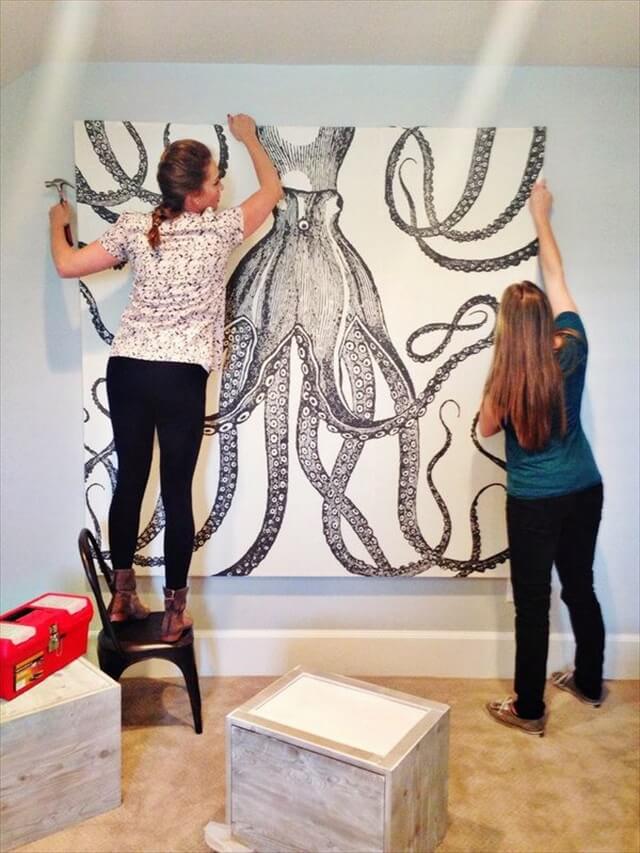 Image: source
Love Canvas: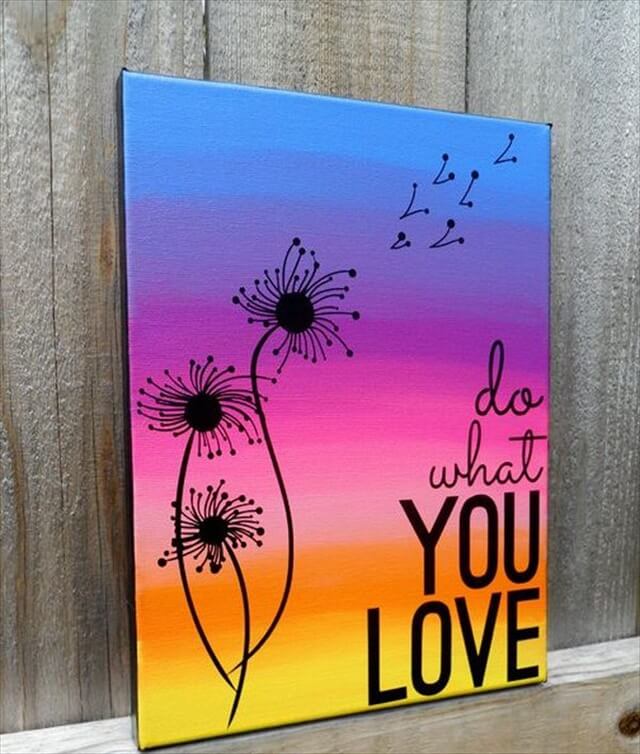 Image: source