It's time for you to show some creativity with your already used zippers, so let's recycle them in different ways possible. Here we will show you 19 Easy Recycled Project Made With Zipper how you can make different beautiful things made with the recycled zippers.
The first here is the zipper bracelet which definitely sounds unusual but it's actually a very good idea. You can see here how it's made with elegant black and gold color. If you are planning some crafting for Valentine's Day, do not forget to try this simple zipper heart for your loved one. It's blue denim and zipper combined together to form a pendant hooked up with a lovely simple chain so what else do you need? Try this cool zipper headband which is funny yet amazing and it's astonishingly simple to make than any of the other crafts. This is a zipper flower brooch which is also made with the zipper and denim combination and sewed to make a flower.
Now, this is a plastic bottle zipper container which is very interesting to make and it's super easy. Keep your small valuables into this special container. These are some cute monogram bags made with zippers. Look at these adorable plastic containers made inn resemblance with the apples. Also, we have provided you with this DIY jumper tutorial so that you can learn how to make this lovely and trendy jumper ideal for casual wear with jeans.
Besides all this, also see these several ideas for zippered pouches and a bunch of ideas for the bracelets made with zippers. The zipper pouches can be of different patterns and shapes as you can see over here. There are bunny zipper pouches, coin pouches, rainbow zipper pouch, and much more. Also, you can do some lace and zipper necklaces.
Golden & Black Zipper Bracelet: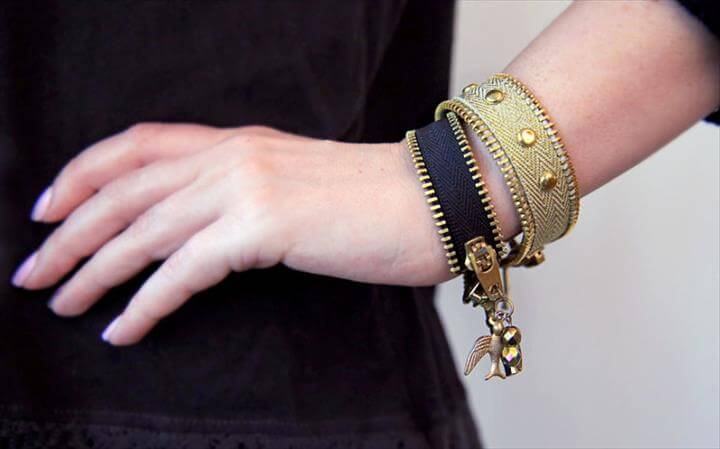 Image: everydaydishes
Zipper Heart Crafts For Valentine

: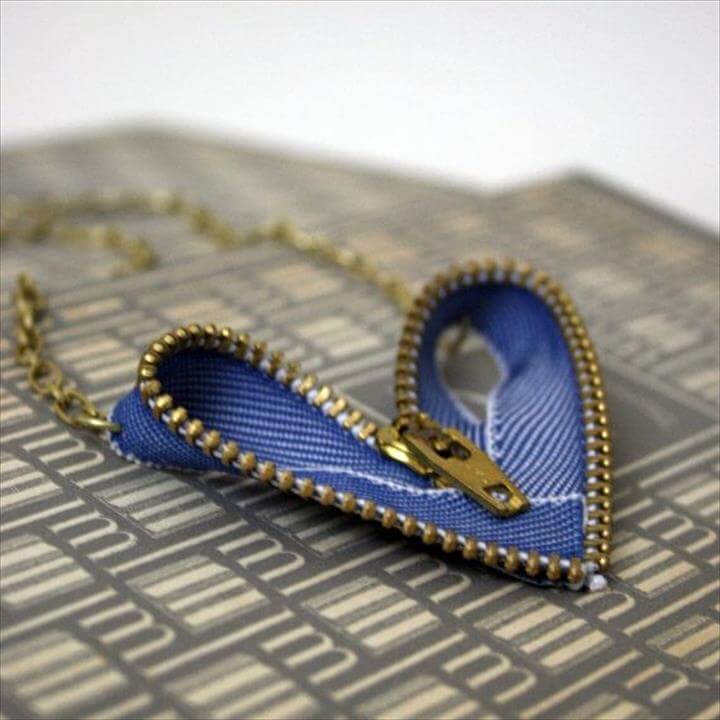 Image: jewelrypendants
Zipper Headband: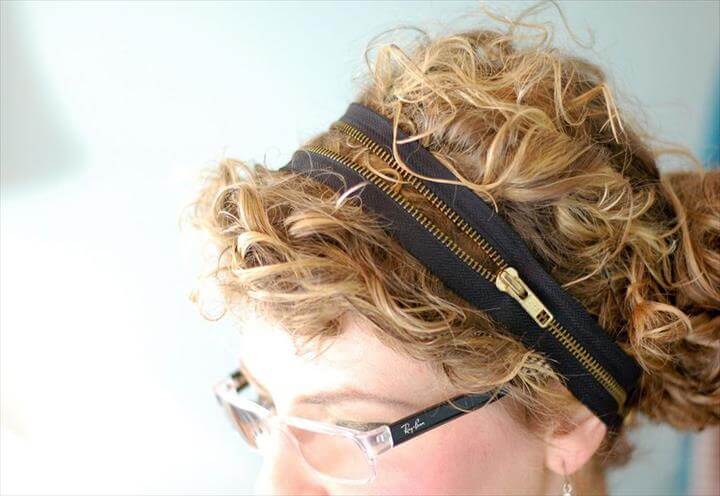 Image: starsforstreetlights
Zipper Flower Brooch

: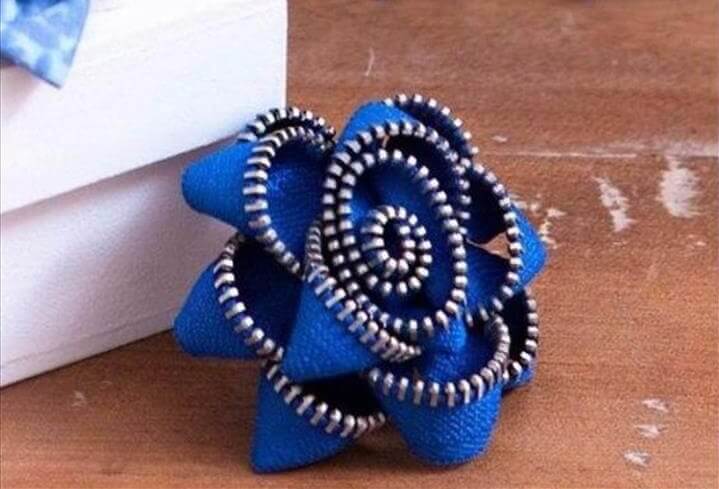 Image: fabdiy
Plastic-Bottle Zipper Container

: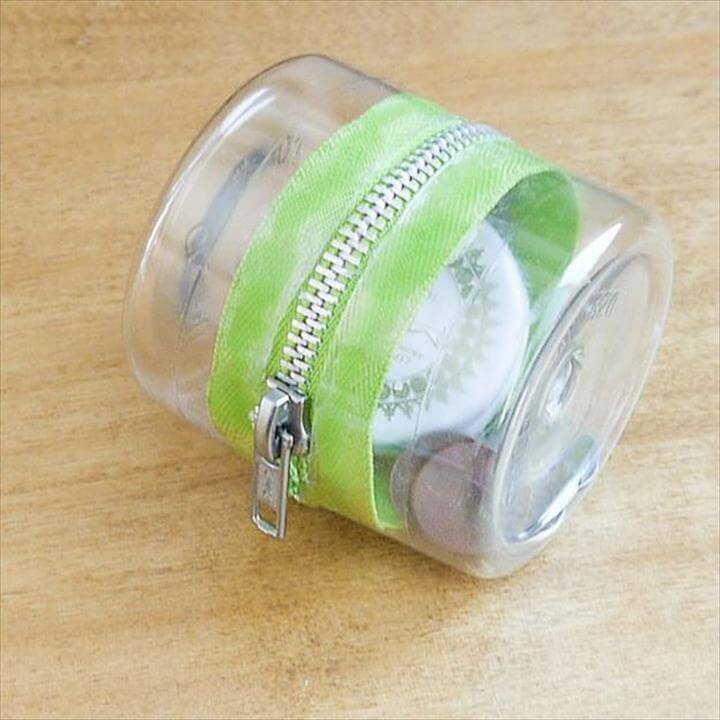 Image: popsugar
Cute Monogrammed Zipper Bags

: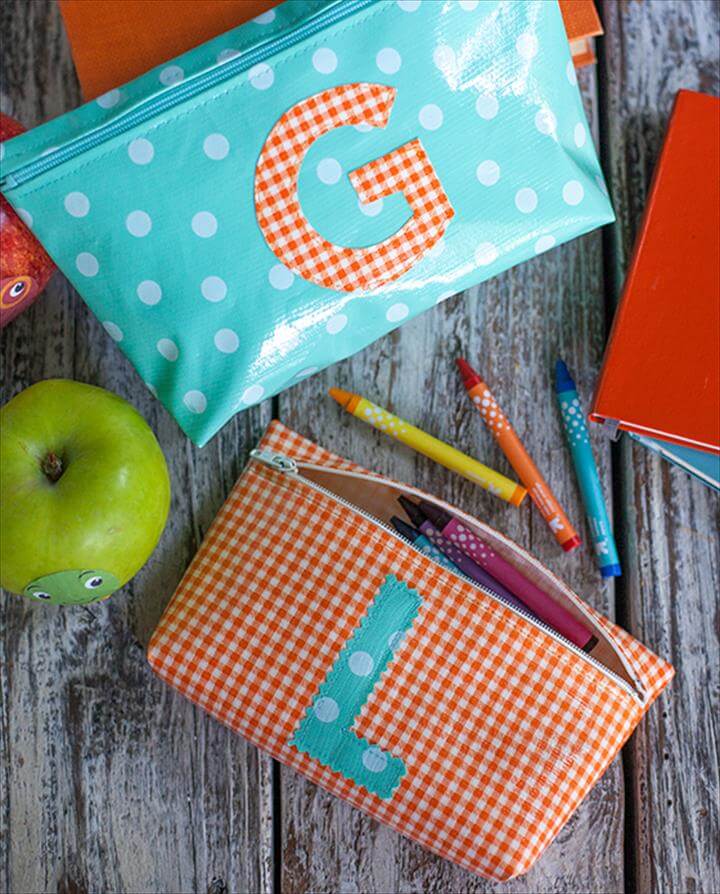 Image: liagriffith
Plastic Bottle Apple Containers

: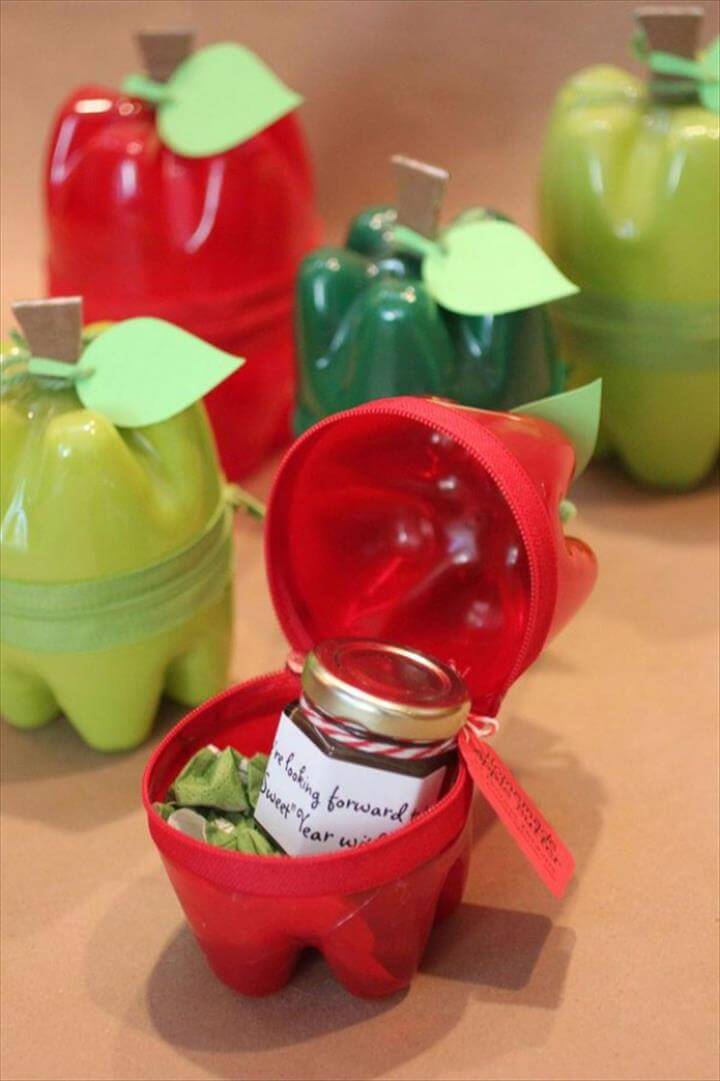 Image: repeatcrafterme
Easy Zipper Pouch Tutorial

: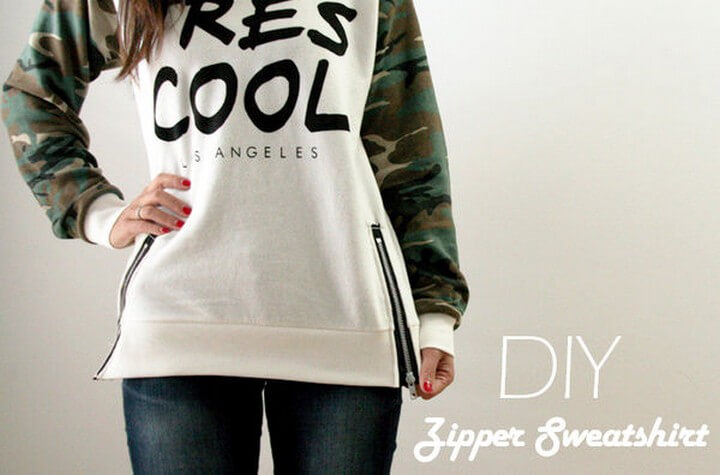 Image: trendhunter
Zip Your Lips Craft Tutorial – Exceptionally Chic DIY Pouch in Pinky Lip Pattern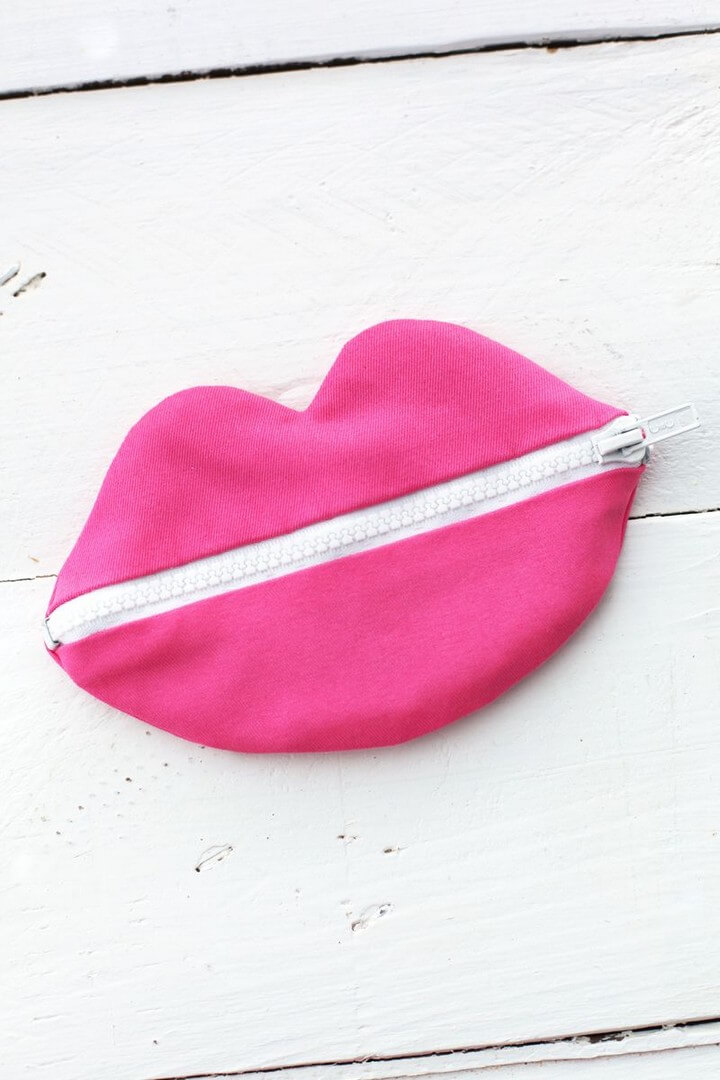 Image: trulyhandpicked
Zipper Bracelet

: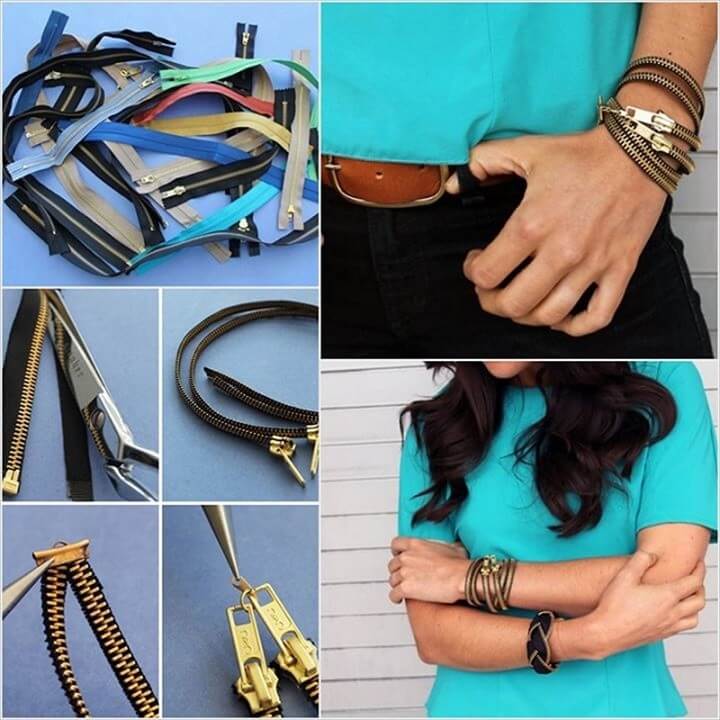 Image: alldaychic
Zipper Bracelet

: DIY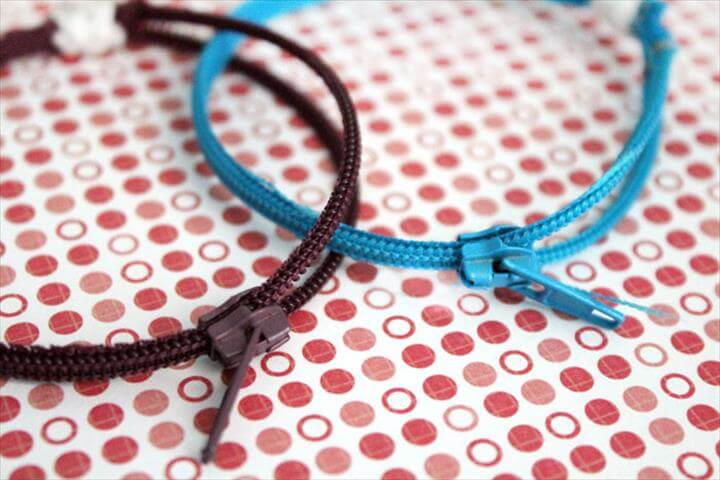 Image: momsandcrafters
Self-Zipping Coin Purse

: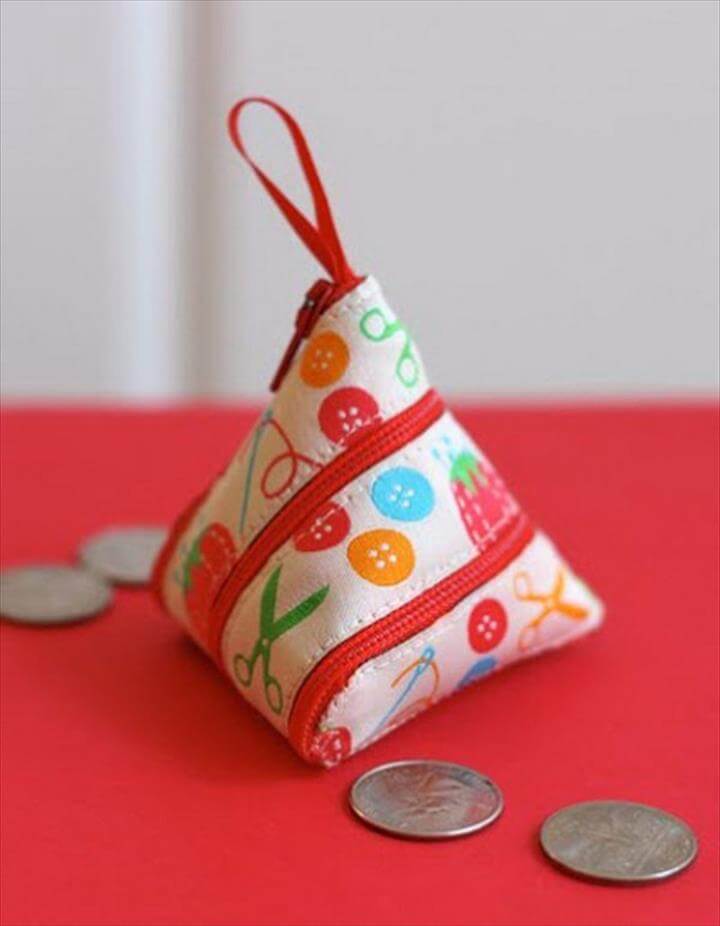 Image: howaboutorange.blogspot.sg
Zipper Bunny

: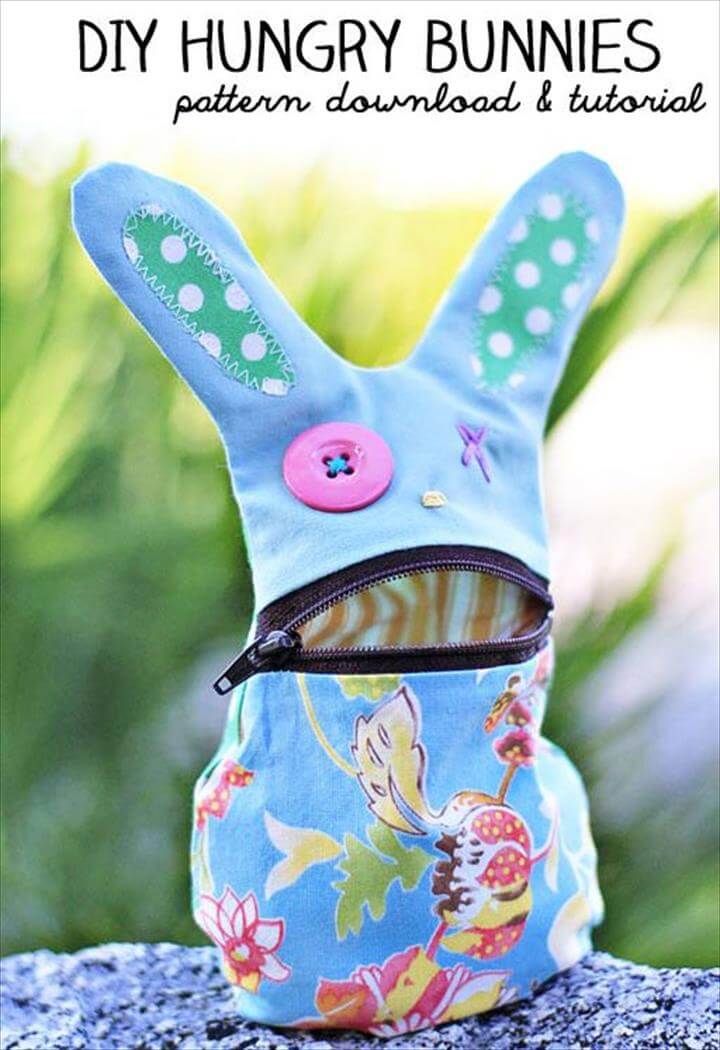 Image: lilblueboo
Amazing Zipper Bracelet

: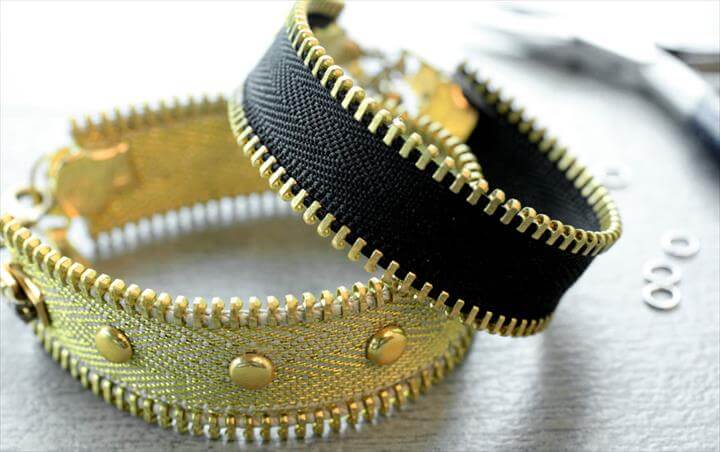 Image: everydaydishes
Rainbow Zipper Pouch Tutorial

: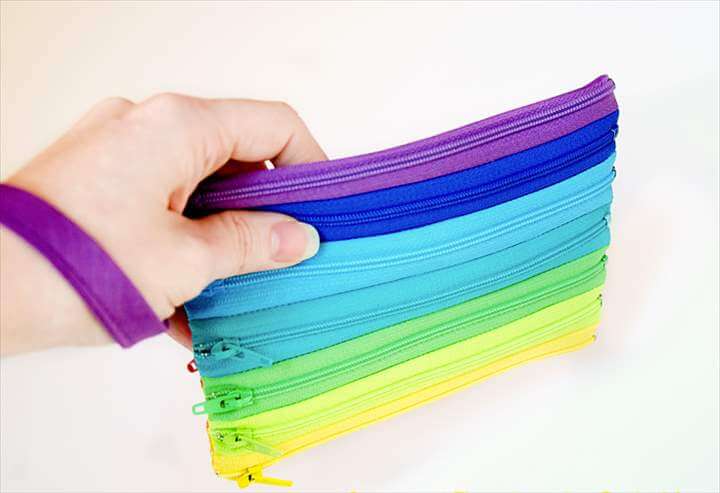 Image: scatteredthoughtsofacraftymom
Embellished Lace Zipper Necklace

: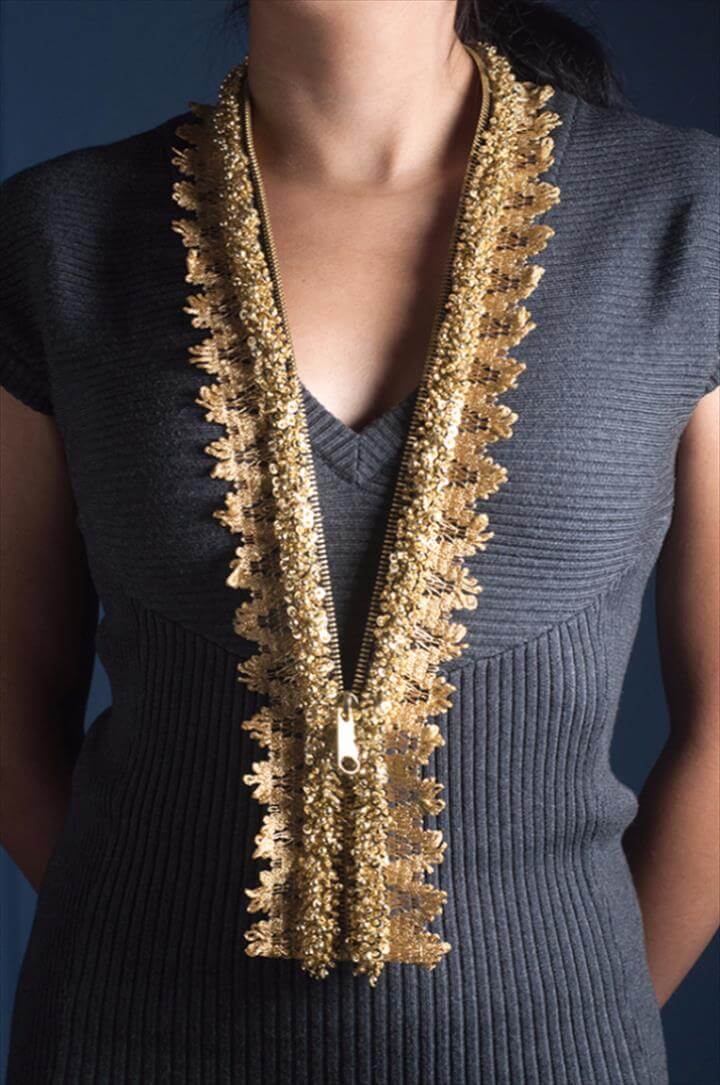 Image: mjtrim
Cute Little Bag Made From Zippers: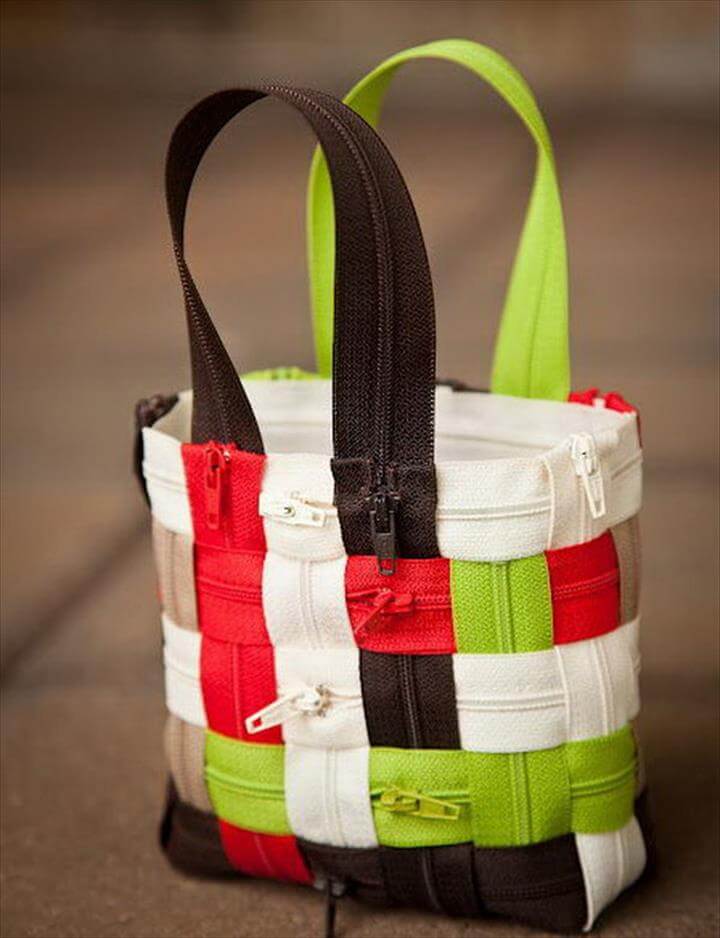 Image: patternpile
Zipper Rings

: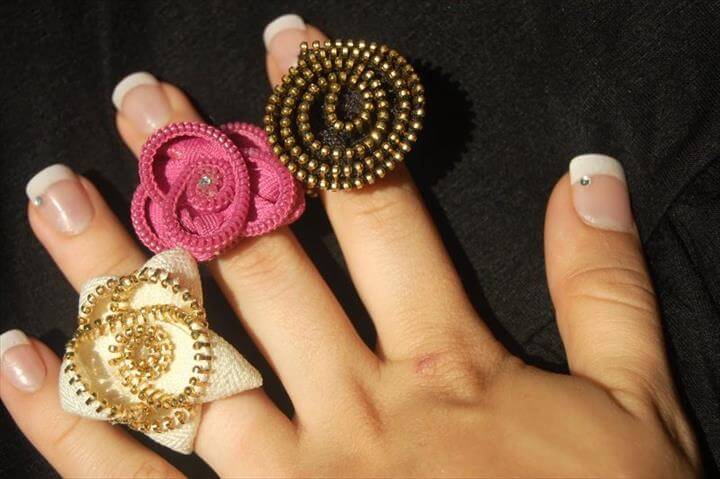 Image: cuegly.blogspot