Every girl want to look stand out among her girl gang be it her dress, accessories and shoes. And lets just face it when a girl sees some other girl wearing same dress or jewelry as hers she does not feel good at all about it. The only way to look different in the gatherings is to get yourself accessorized with one of a kind things. And the internet is brimming with the ideas and projects leading you towards the handmade dress up things of your own through a fun and easy way. Moreover DIYing such stuff at home would be so much relief for your pocket too.
Here on this DIY platform you can grab the latest trends and ideas to make your favorite thing of your own and that too with peak style and fashion. Our today's focus is one of the most beloved and obsessed thing by the ladies which is jewelry.
So get along with these 20 marvelous DIY jewelry ideas for women. Bracelets, neck laces, cuffs, ear rings and collars you can make them of your own using leather pieces, beads, chains, buttons, brass and metal . All these crafting things are present at home or you can get them at the cost of few pennies from a nearby thrift store. This jewelry when made at home yourself would definitely turn out to be unique and personalized so you can wear it proudly and get all the eyes on you for being stand out in looks.
Clay Geometric Necklace: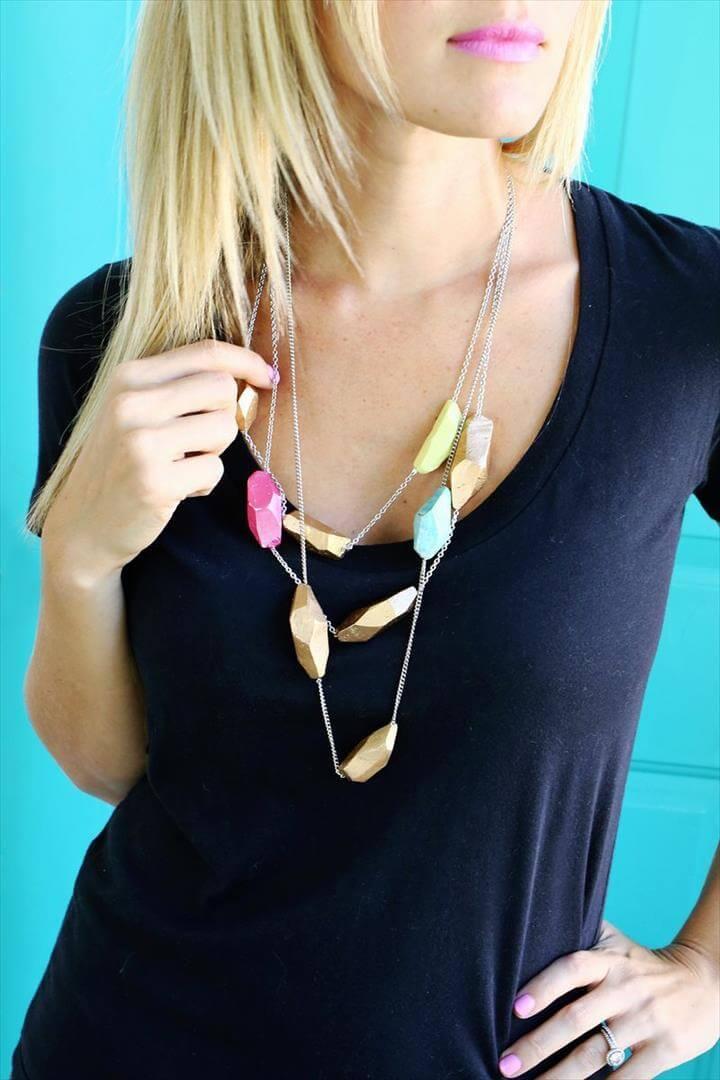 Image: abeautifulmess
Handmade Bauble Necklace

: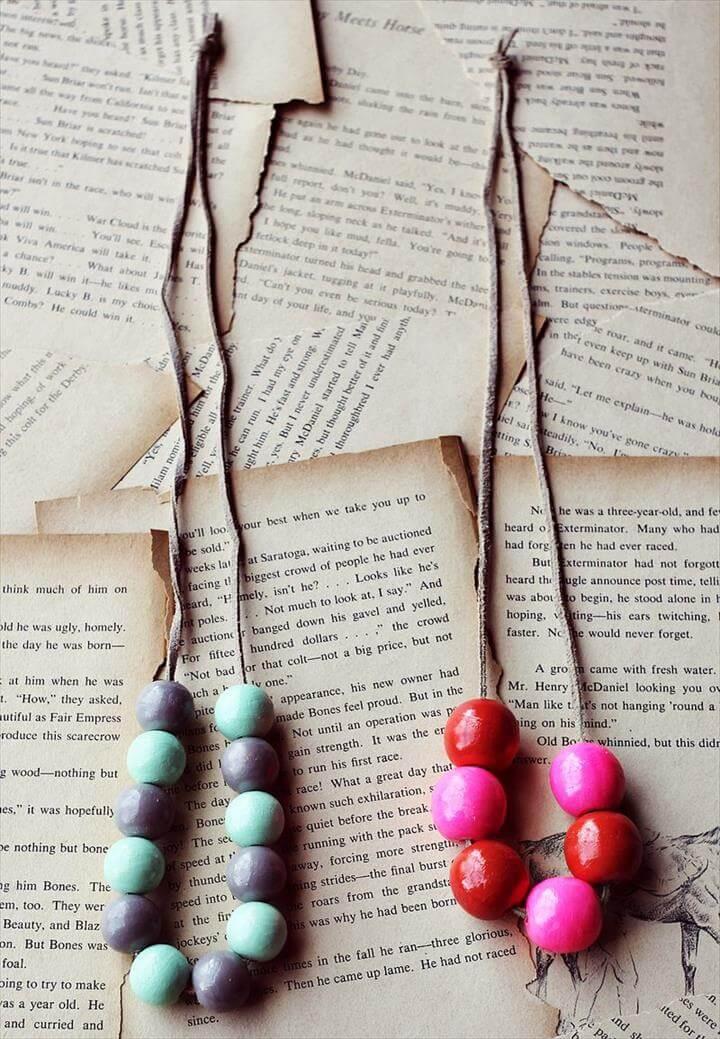 Image: abeautifulmess
Gemstone Bracelet

: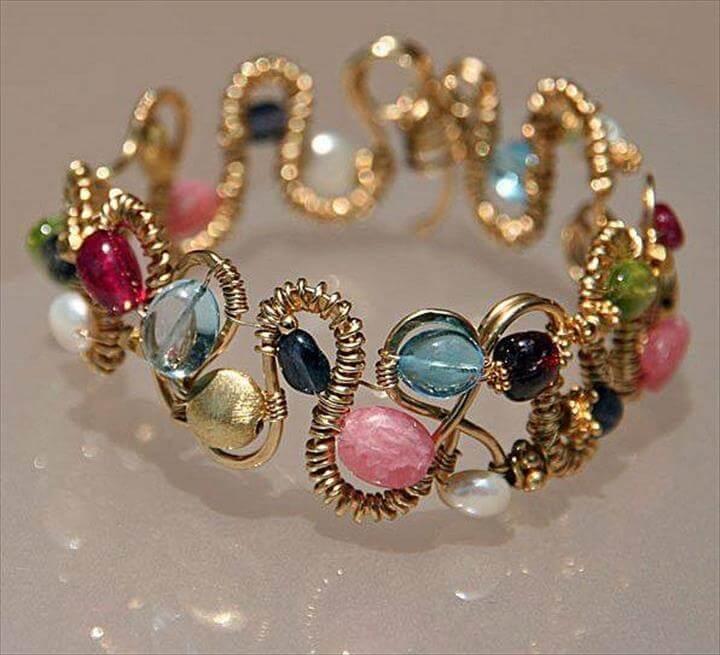 Image: pandahall
Wooden Necklace – DIY Bobby Pin Earrings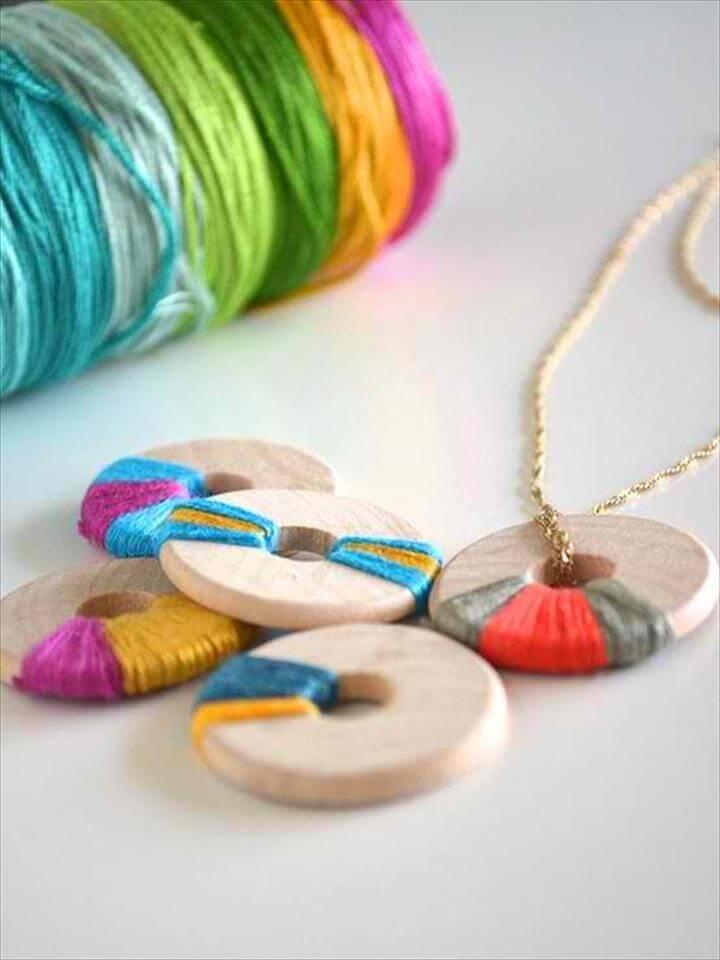 Image: seethatthere
Beaded Hand Piece

: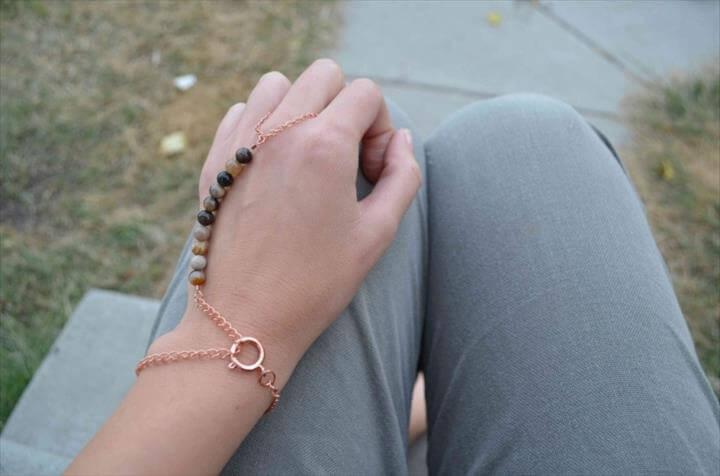 Image: kristiinaanderson
Pasta Necklace

:

Spaghetti Necklace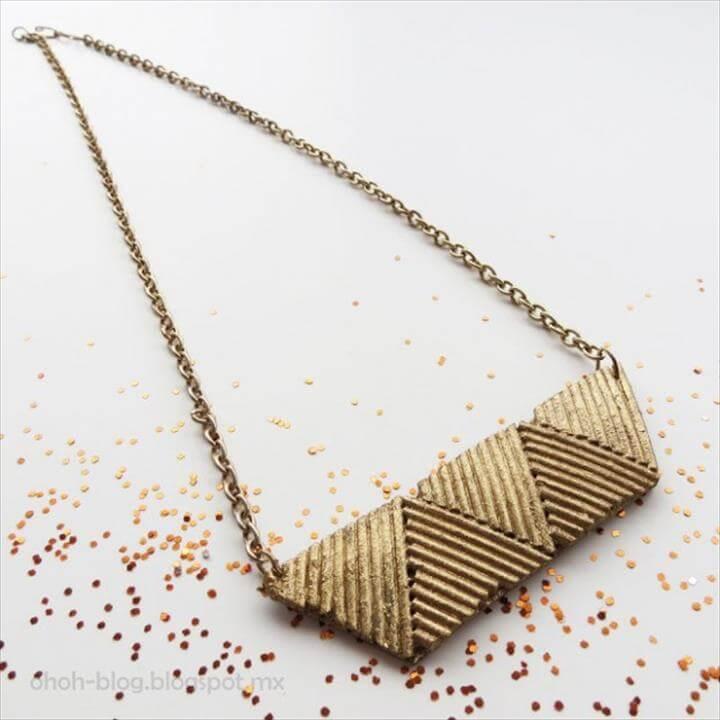 Image: toftiaxa.gr
Donna's Earrings

: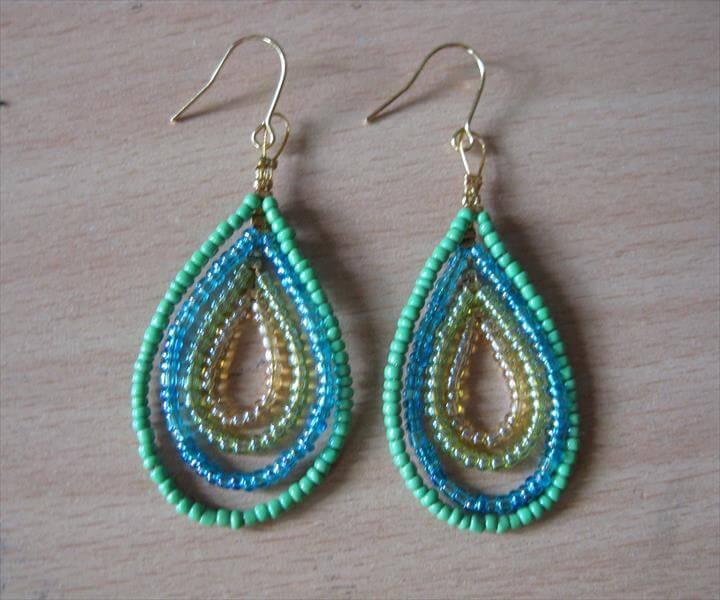 Image: instructables
Glammed Up Hex Nut Cuffs

: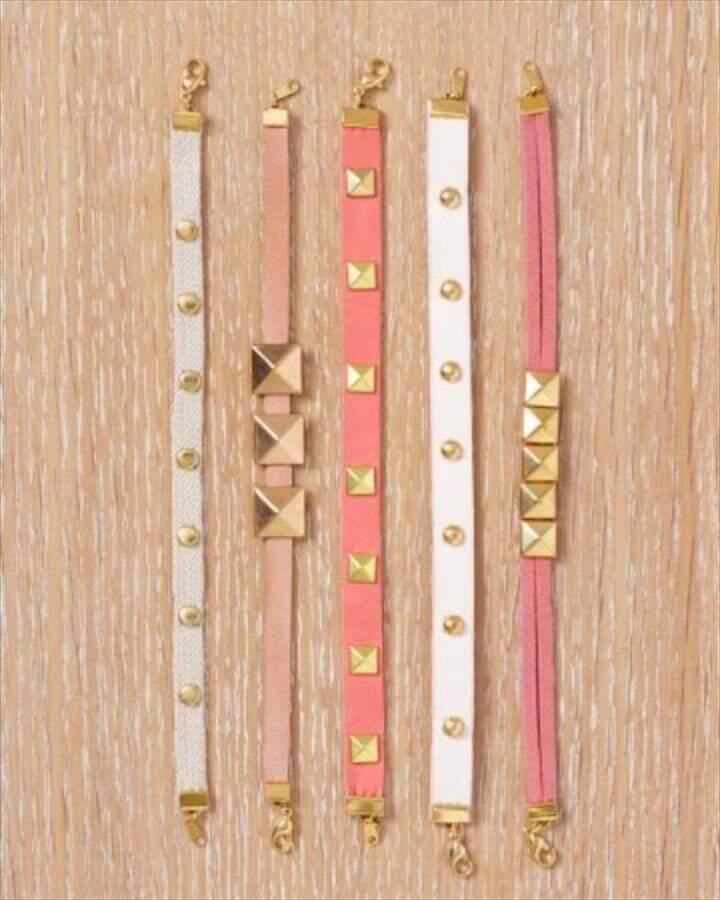 Image: mintedstrawberry.blogspot
Rope Bracelet: DIY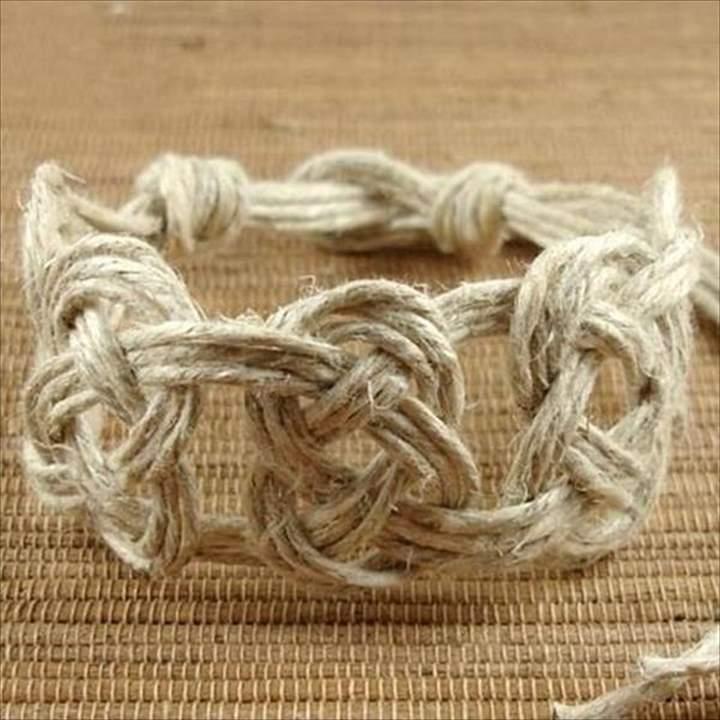 Image: newnist
Gorgeous Handmade Bracelet Tutorial: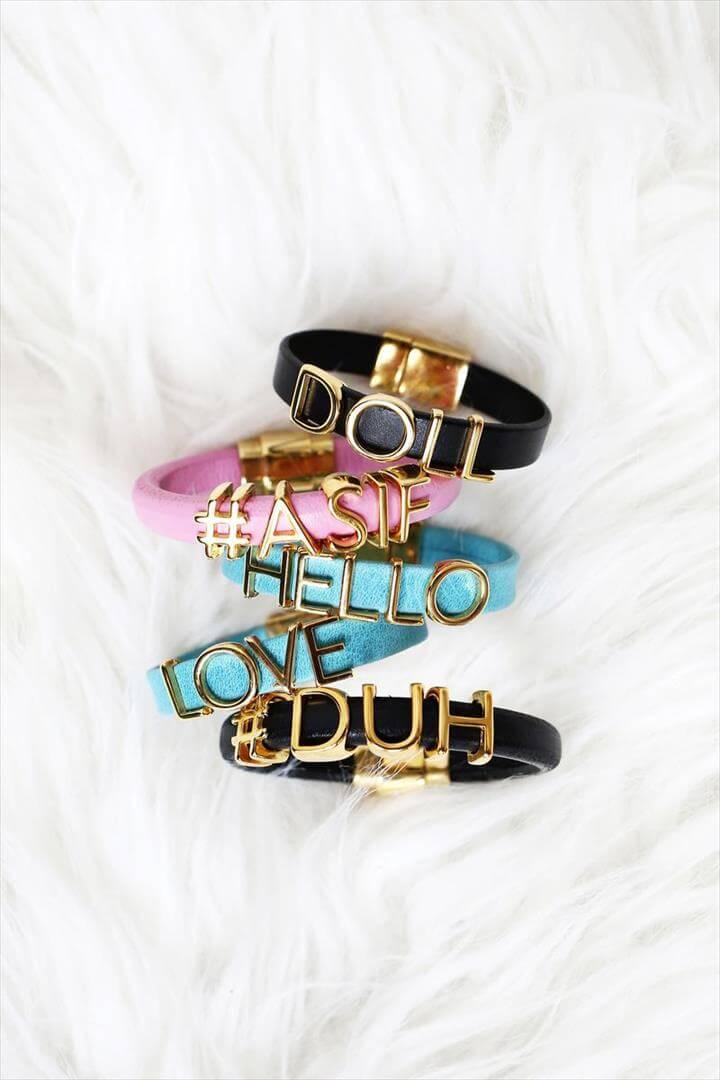 Image: abeautifulmess
Button Necklace Champagne Supernova

: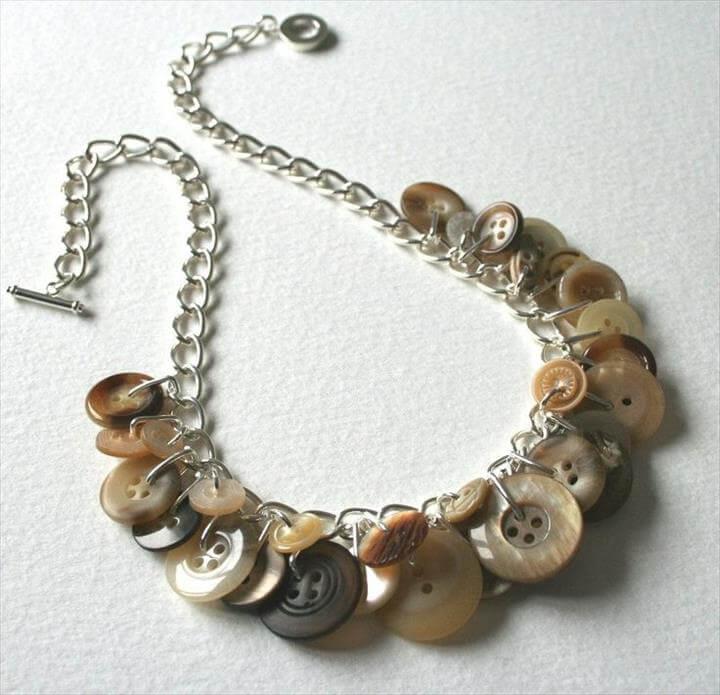 Image: highondiy
Boho Beaded Necklace With Camel Tassel & Green

: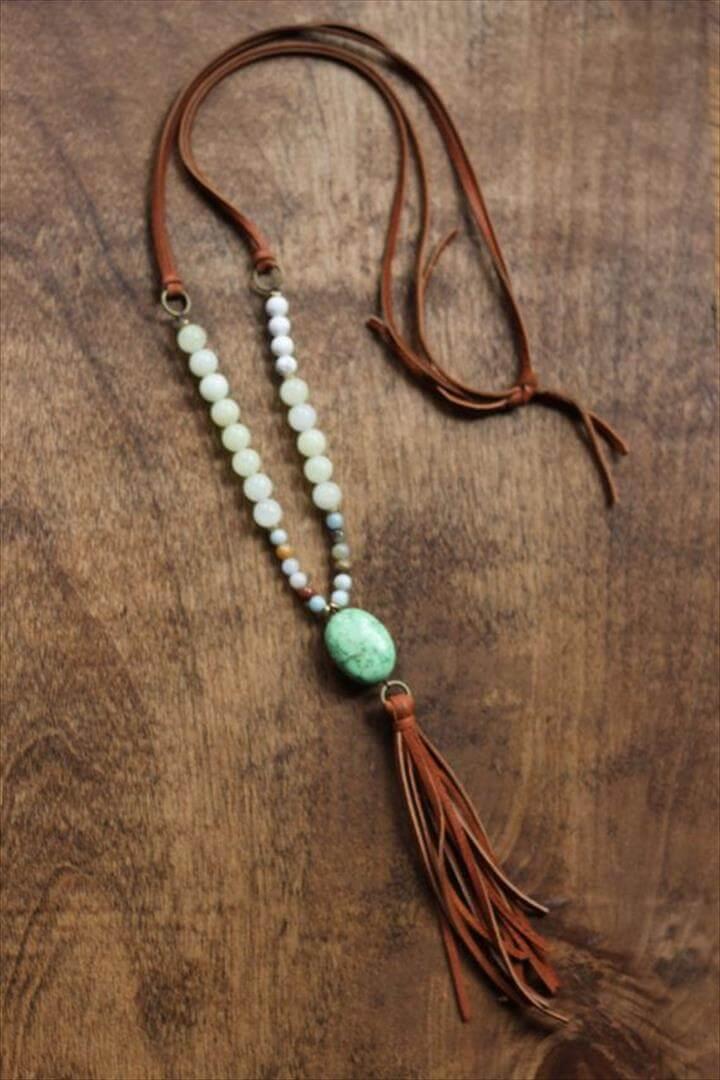 Image: apairandasparediy
Necklace For Women's: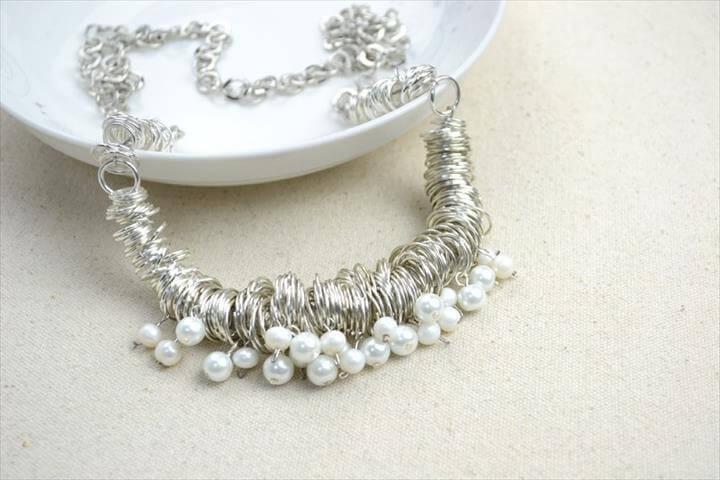 Image: cutoutandkeep.net
Geometric Wooden Bead Necklace Statement

: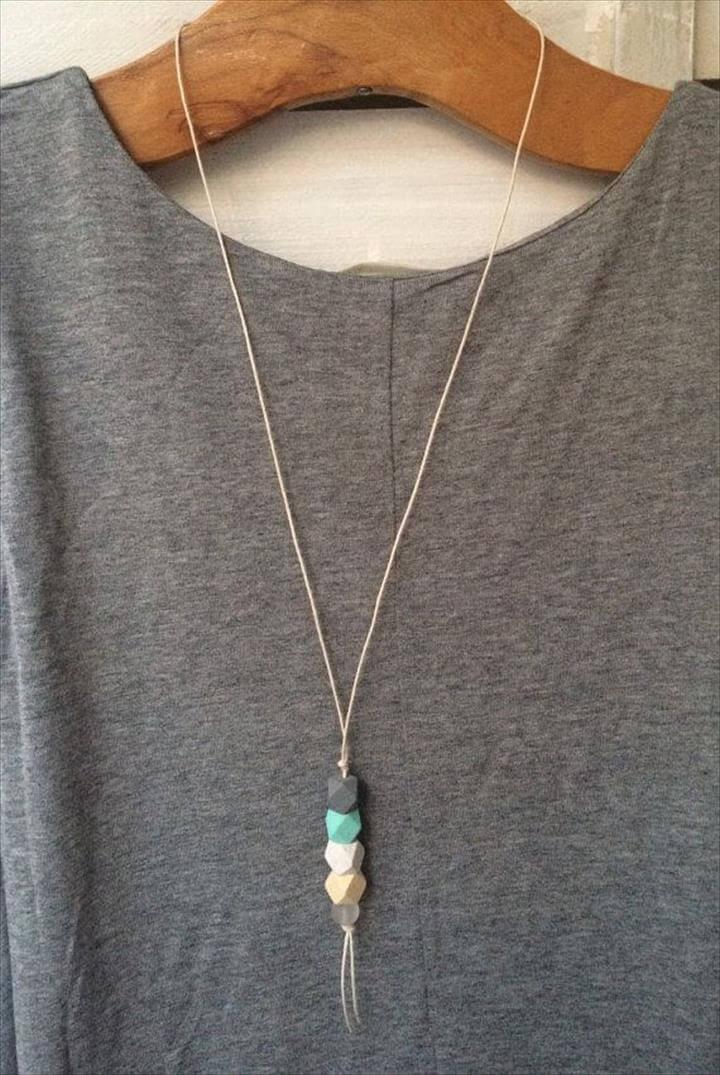 Image: craftsy
Chain Collar

: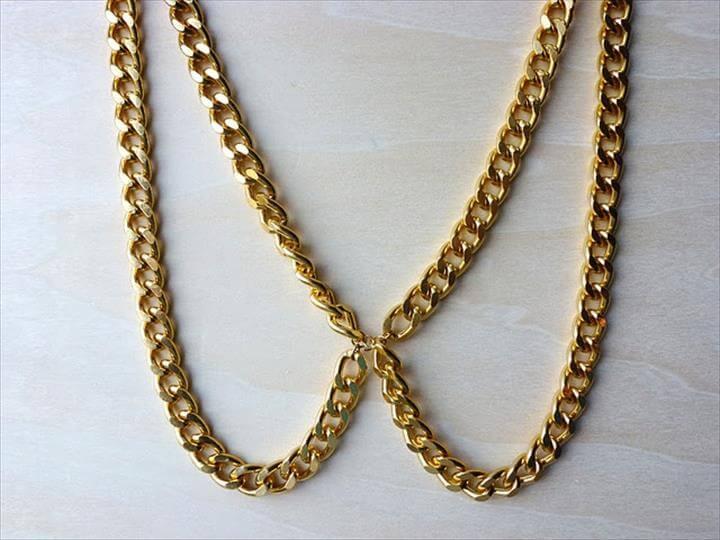 Image: lookwhatmelissamade.blogspot
Embellished Headband

: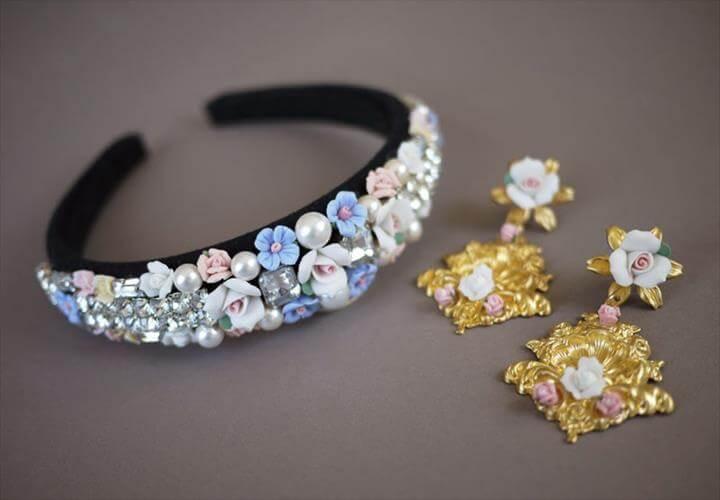 Image: cutoutandkeep.net
Modern Look With DIY Necklace

: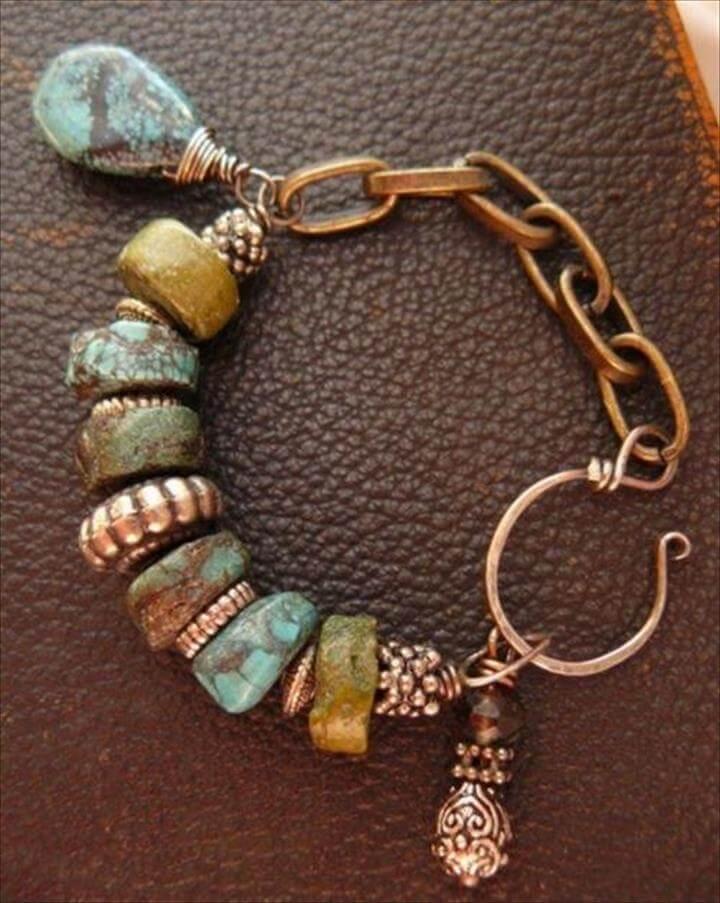 Image: newnise
Gorgeous DIY Statement Necklace

: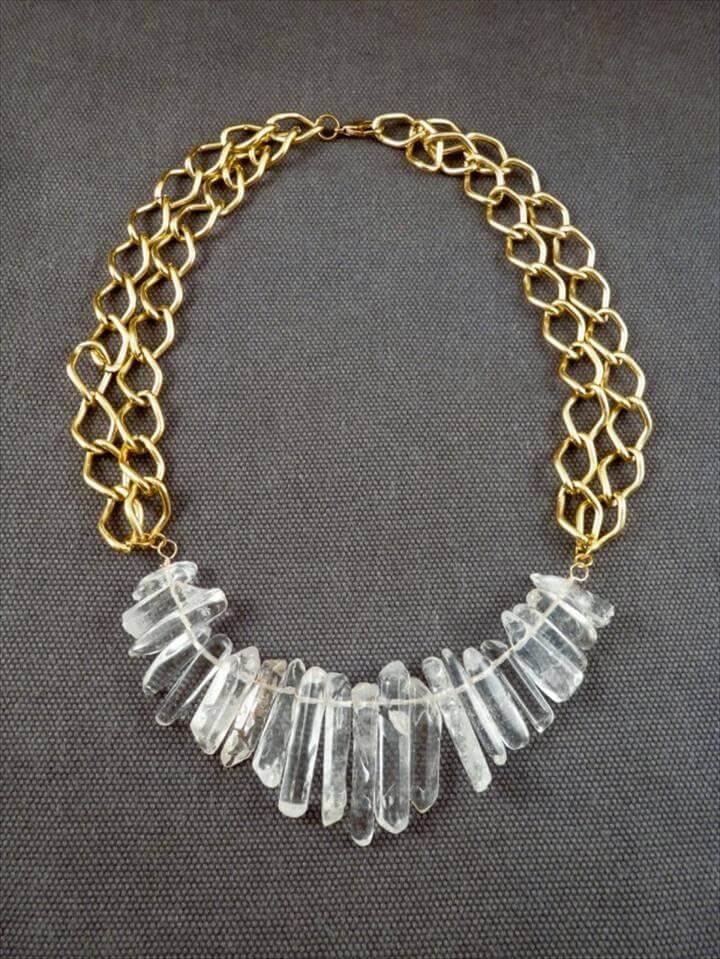 Image: thechicsite
Wool & Porcelain Knit Bracelet –
Knot Bracelet

: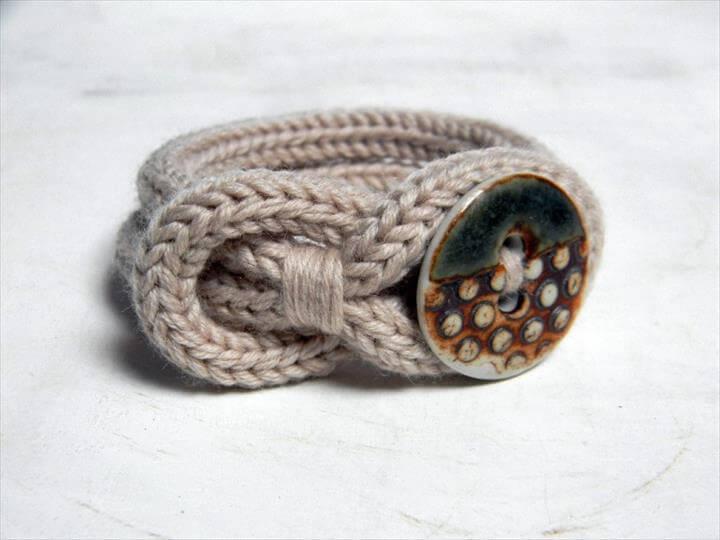 Image: jewelrysight
Stamped Initial Bracelet

: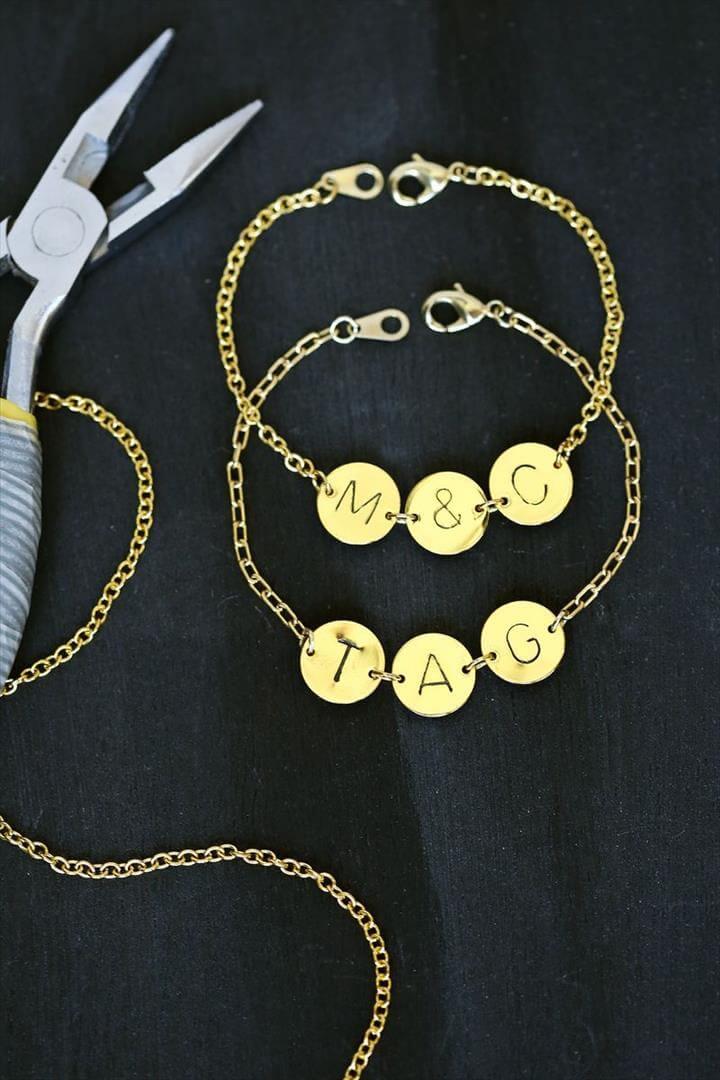 Image: abeautifulmess
Save
Save
Save
Save
Save