Tee shirts are the regular wear clothing and that is why they occupy a big spot in our closet. After a few washes, our favorite tee shirts just fade away in their color and warmth and we decide to replace them with a new tee shirt purchase. If you are a crafty person you would never trash off the old and worn out tee-shirts of yours as they offer a lot of recycled possibilities. And here we have brought to you another amazing idea to repurpose the old shirts and you would be wonder stuck to know it. So check out these 27 DIY easy to make a T-shirt into jewelry ideas and give your self a unique range of accessories to wear this spring.
27 Easy To Make T-shirt Into Jewelry
From the huge jewelry range, the lovely neckpieces and bracelets are the particular items that an old T-shirt can yield the best that you can wear and award your dress-up style a unique look. Jeans, shirts, tops, skirts these T-shirts made funky styled necklaces and bracelets would suit almost all dress up types. Just grab the T-shirts, scissors, some beads, copper chains, rings or tubes to get these modern styled neck and arm jewelry pieces. Just cut down the stripes from shirts and pass them through the beads, chains, rings or tubes in different ways to get different designs. And with the provided DIY Jewelry projects help you can get accurate results for sure so browse the collection to try your favorite piece as soon as possible.
Braided Tshirt Necklaces: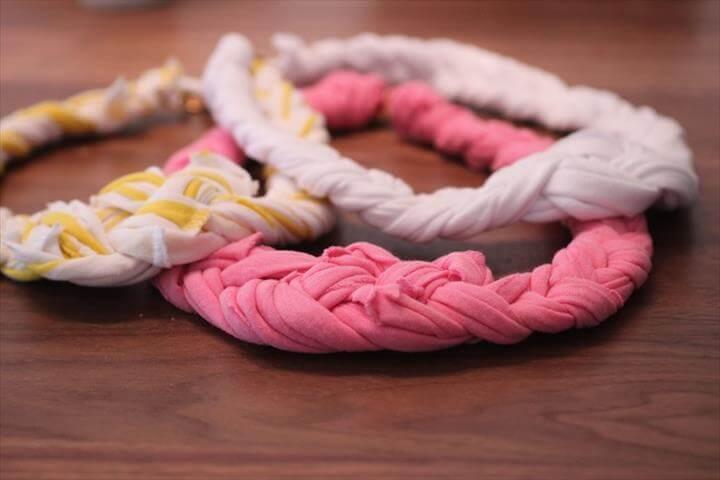 Image: thestripe
Necklace From Tshirt: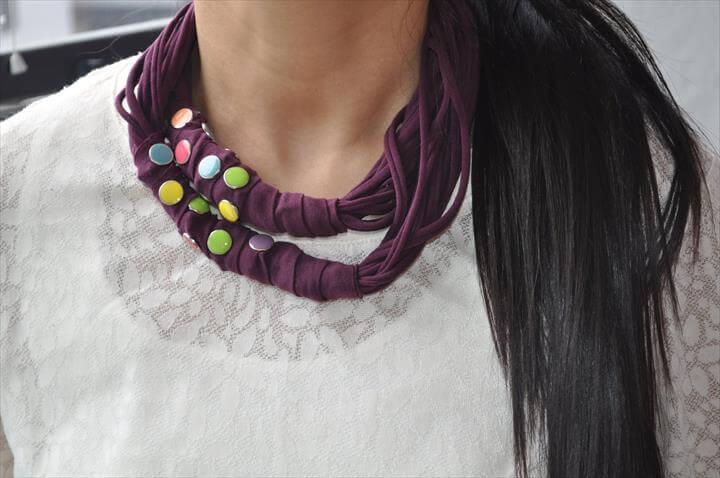 Image: youtube
Easy Friendship Bracelet: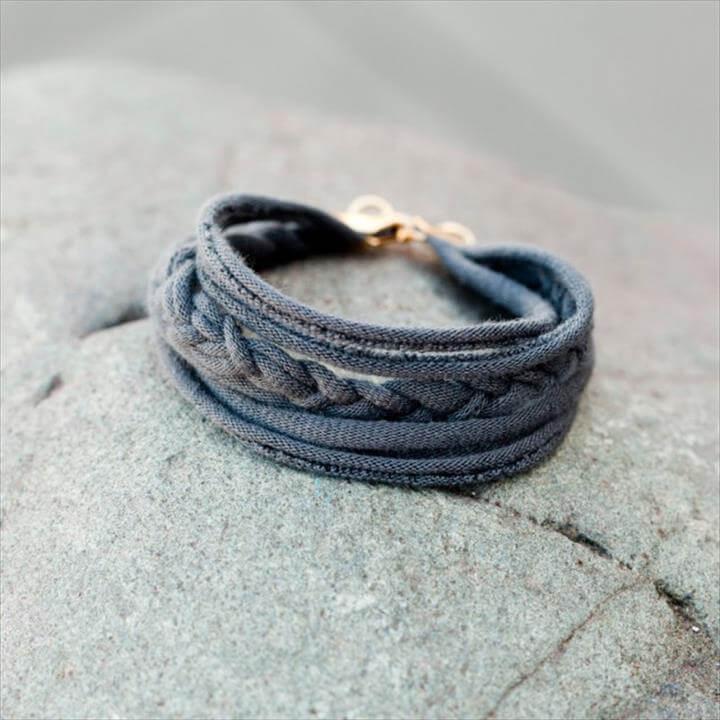 Image: brit.co
T-shirt Necklace With Flowers: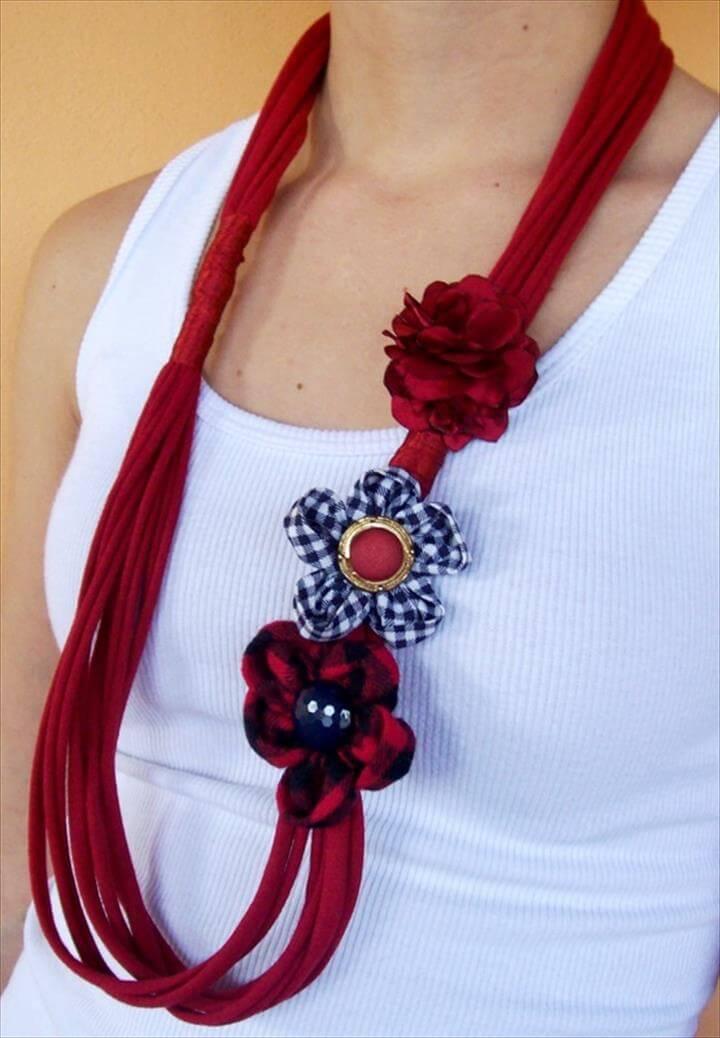 Image: diy-enthusiasts
Braided Chain Necklace: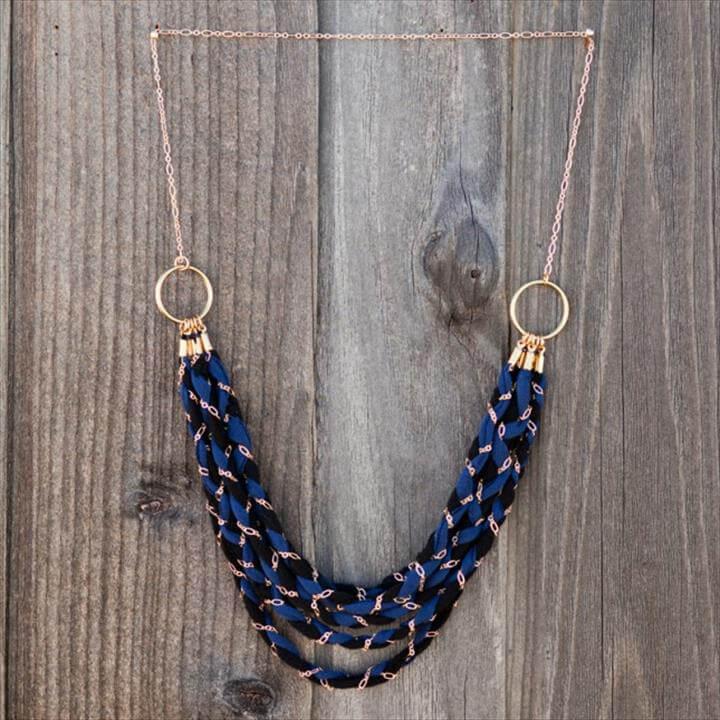 Image: brit.co
Repurposed T-Shirt Into Fringe Necklace

: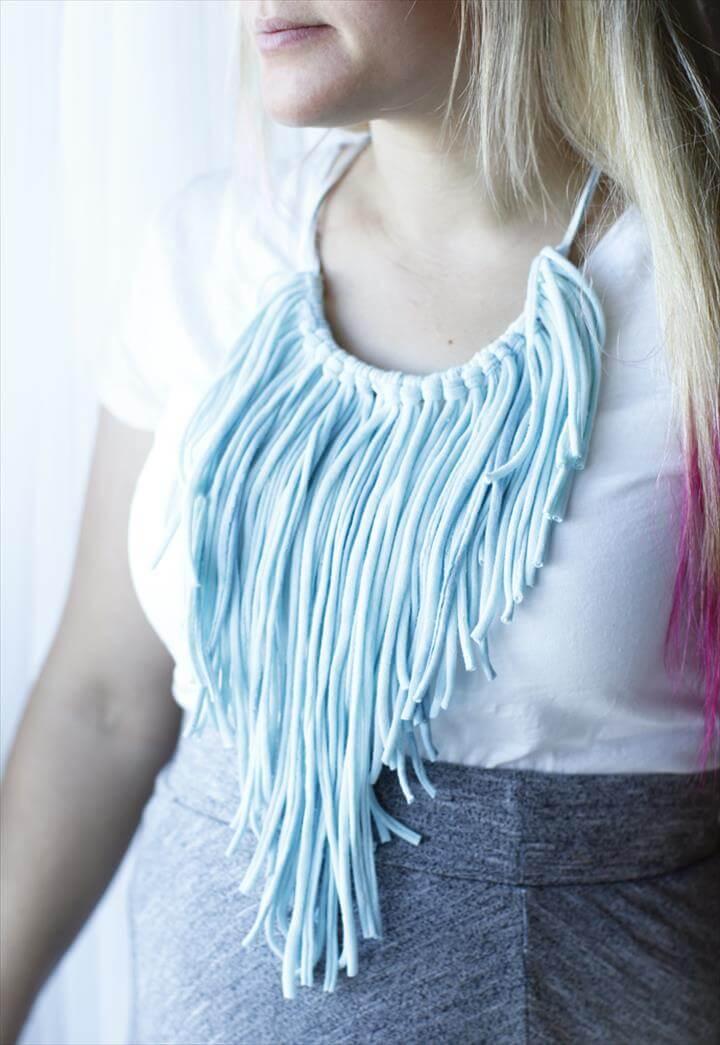 Image: dailytoa.st
T-Shirts Bracelet

: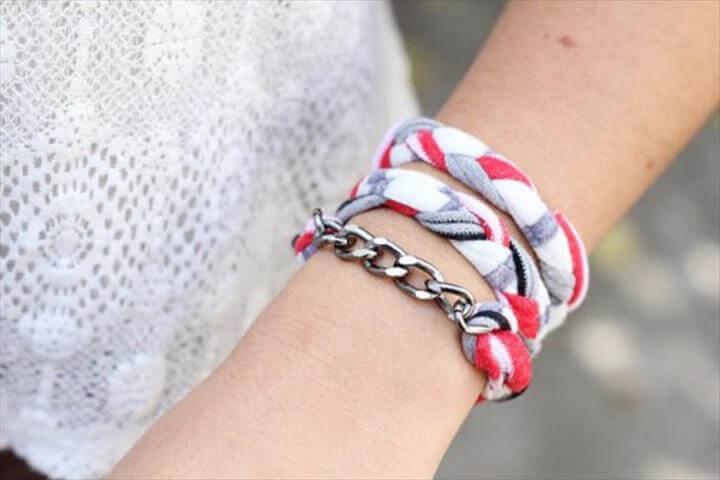 Image: hungarianprovence.blogspot
Brass Ring Statement Necklace: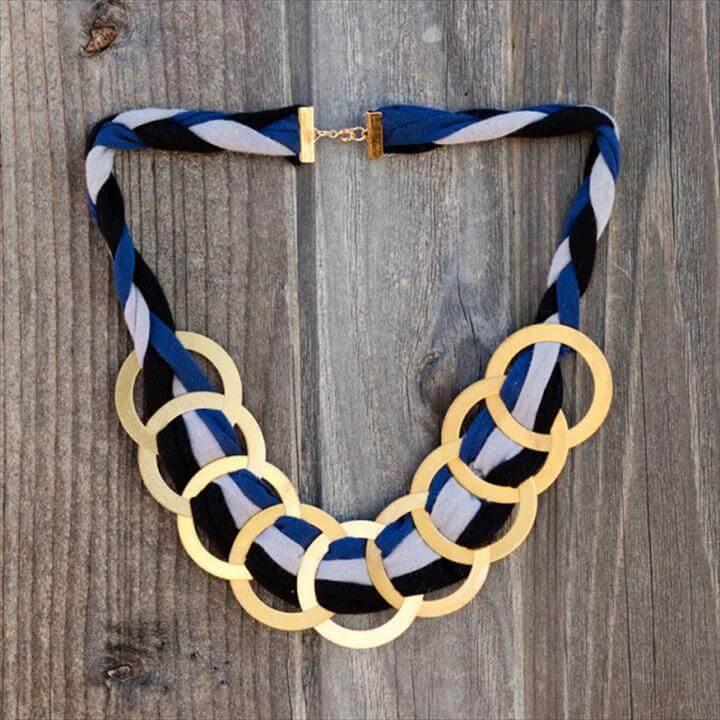 Image: brit.co
Necklace Made From T-shirt: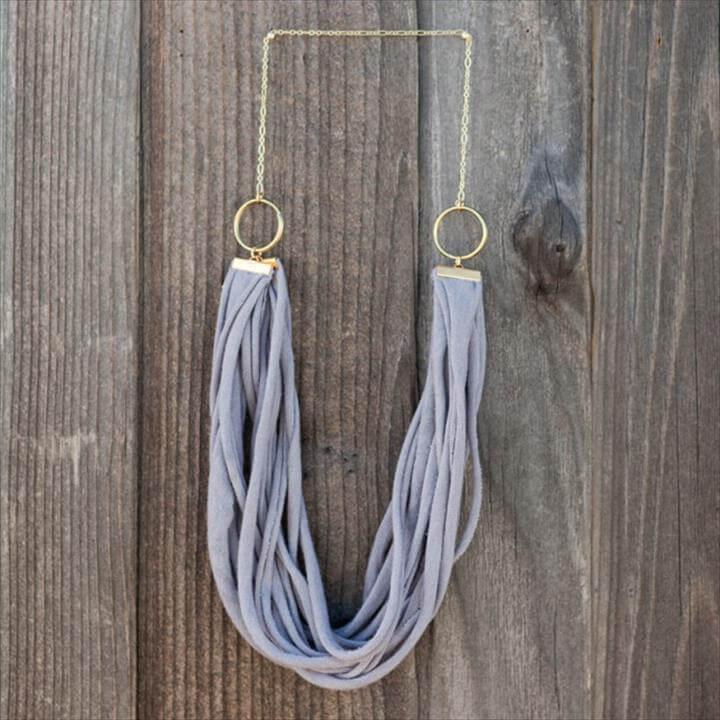 Image: cool-tshirt-designs
5 Min Fringe Necklace: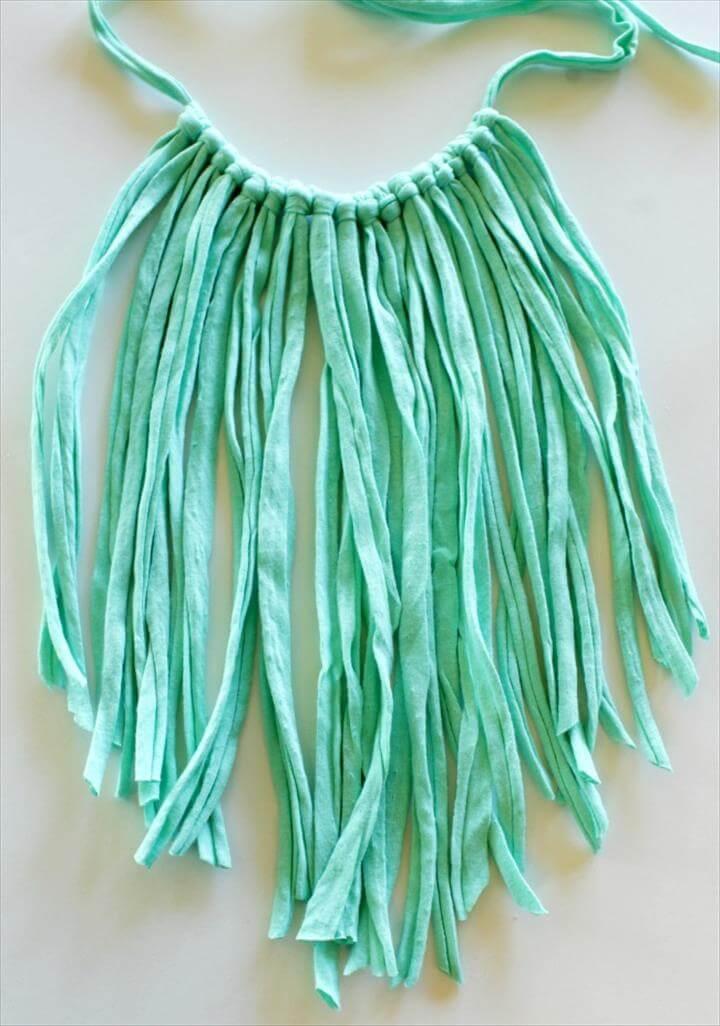 Image: ilovedoityourself
Super Easy Sleeve Necklace: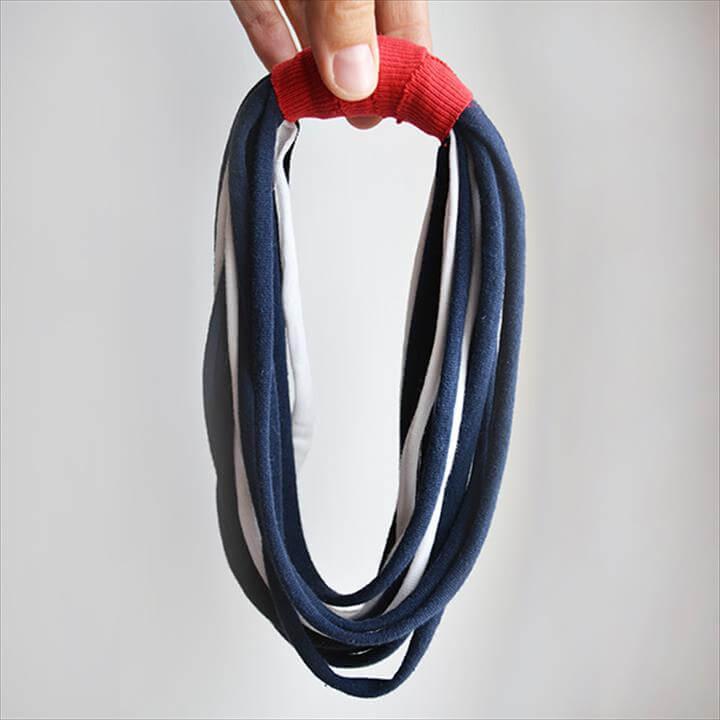 Image: cucicucicoo
Chunky Braided Necklace: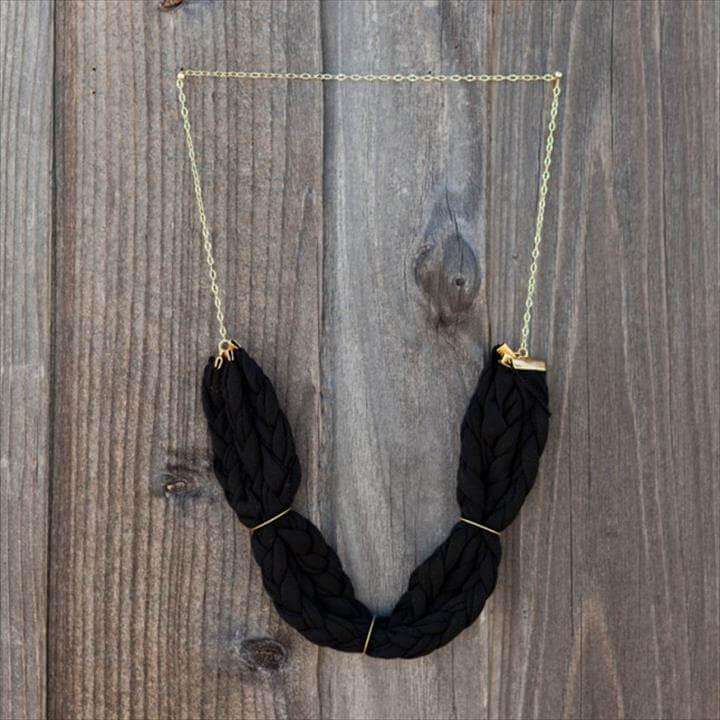 Image: brit.co
Amazing Tshirt Bracelet: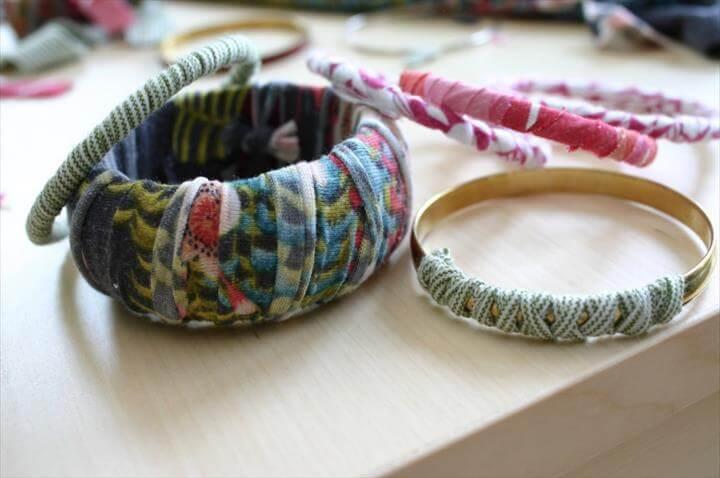 Image: savedbylovecreations
Gold Cuff: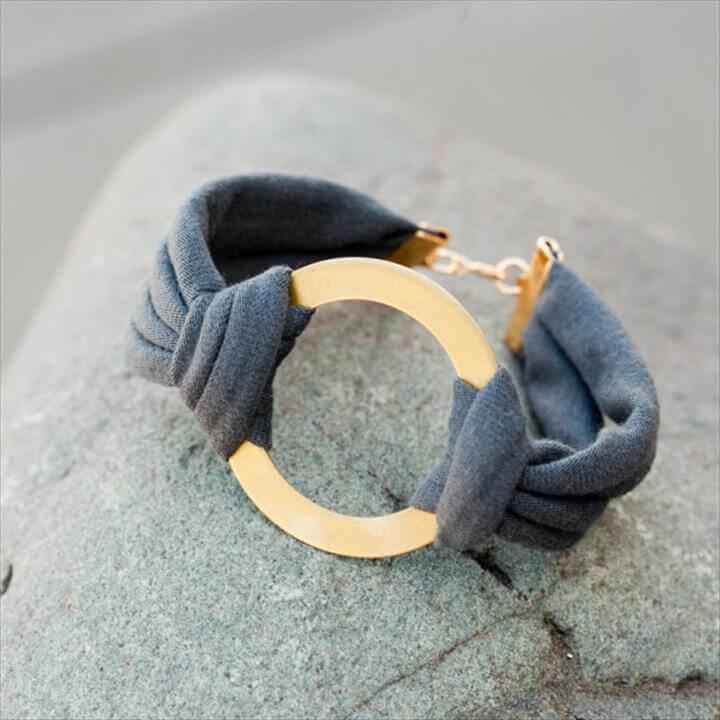 Image: brit.co
 Simple T-Shirt Necklace – DIY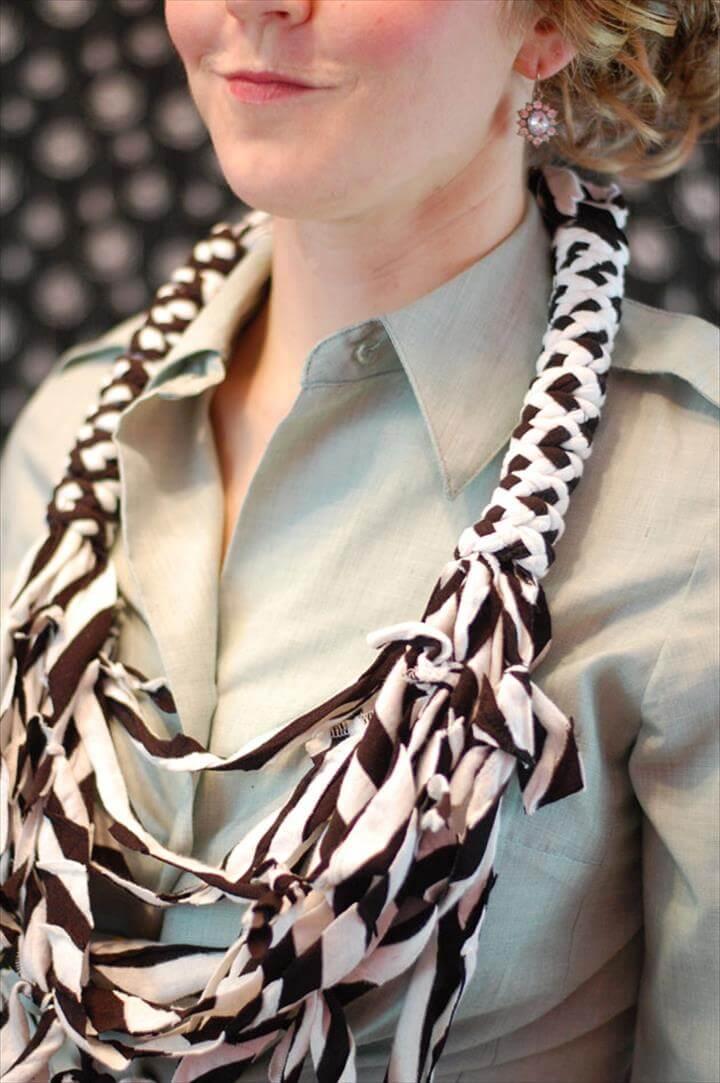 Image: islaura.it
Quick Tshirt Necklace: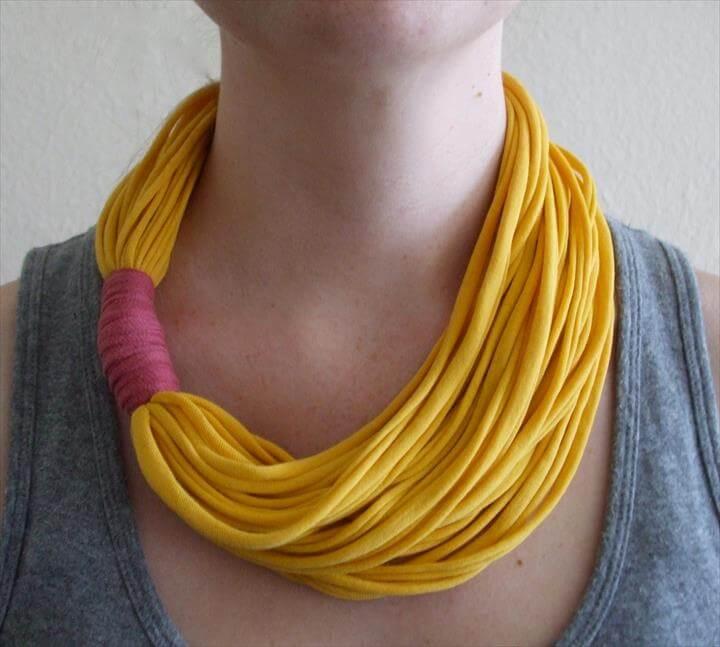 Image: dailytoa.st
Chunky Brass Ring Bracelet: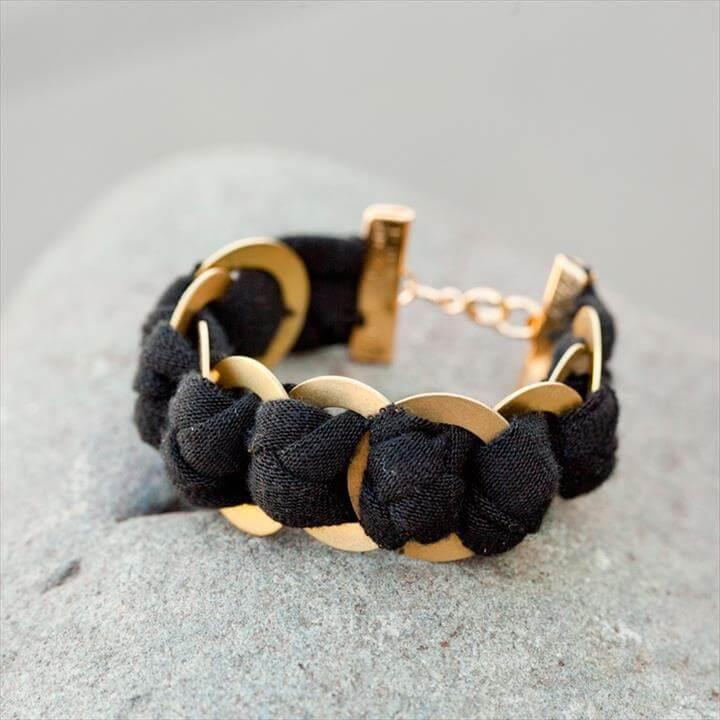 Image: brit.co
 DIY T-Shirt & Beadeds Necklace: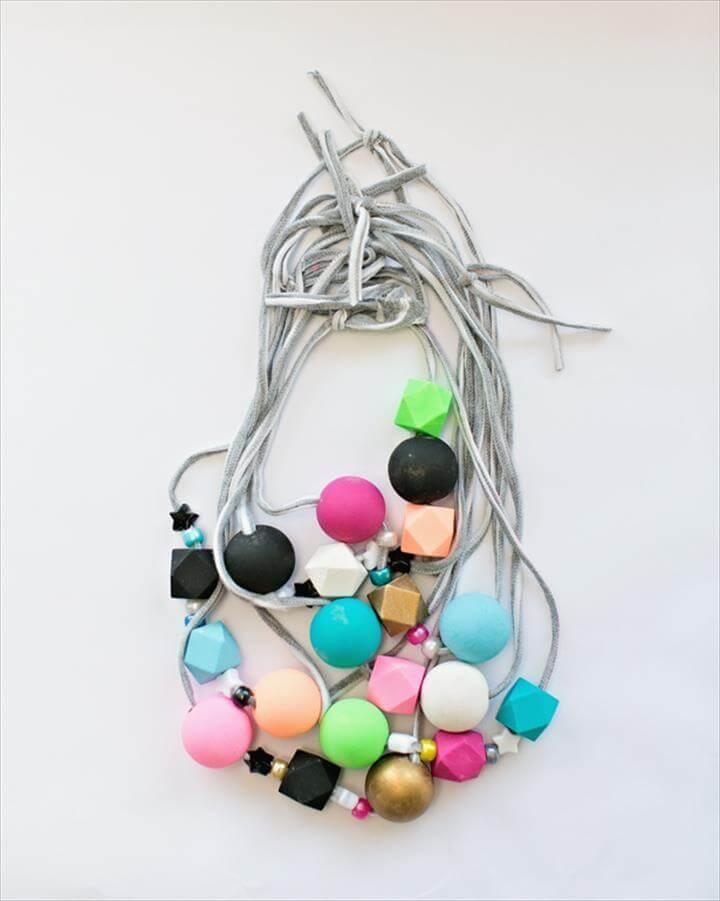 Image: cucicucicoo
Casual Look T-shirt Necklace: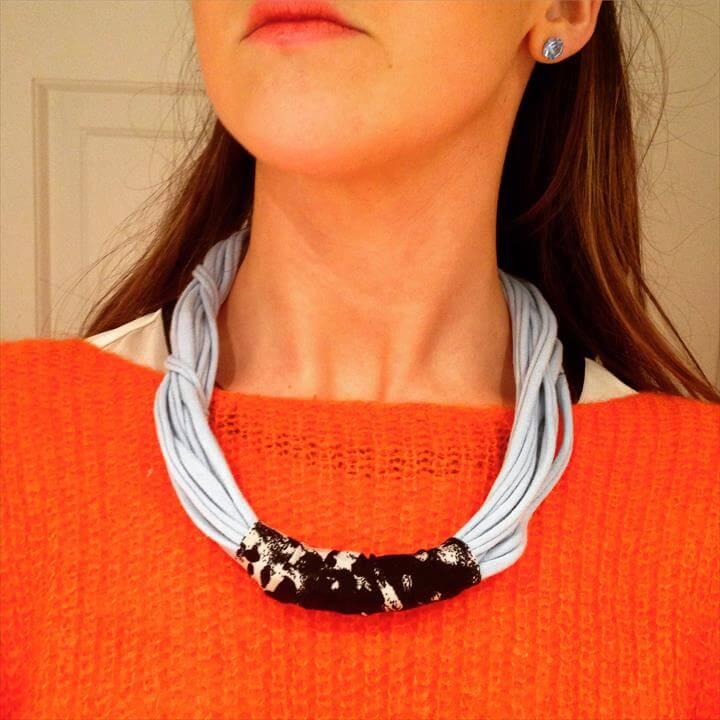 Image: modafix.ie
Two Colors T-Shirt Necklace

: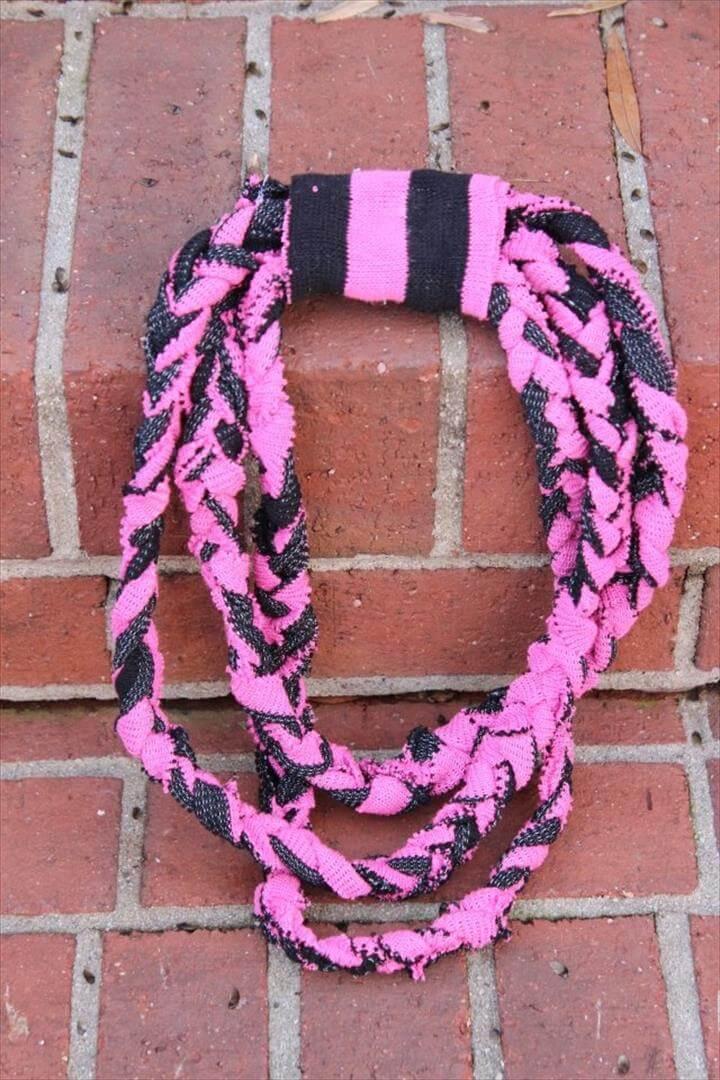 Image: starsforstreetlights
Beach T-shirt Upcycle Necklac

e: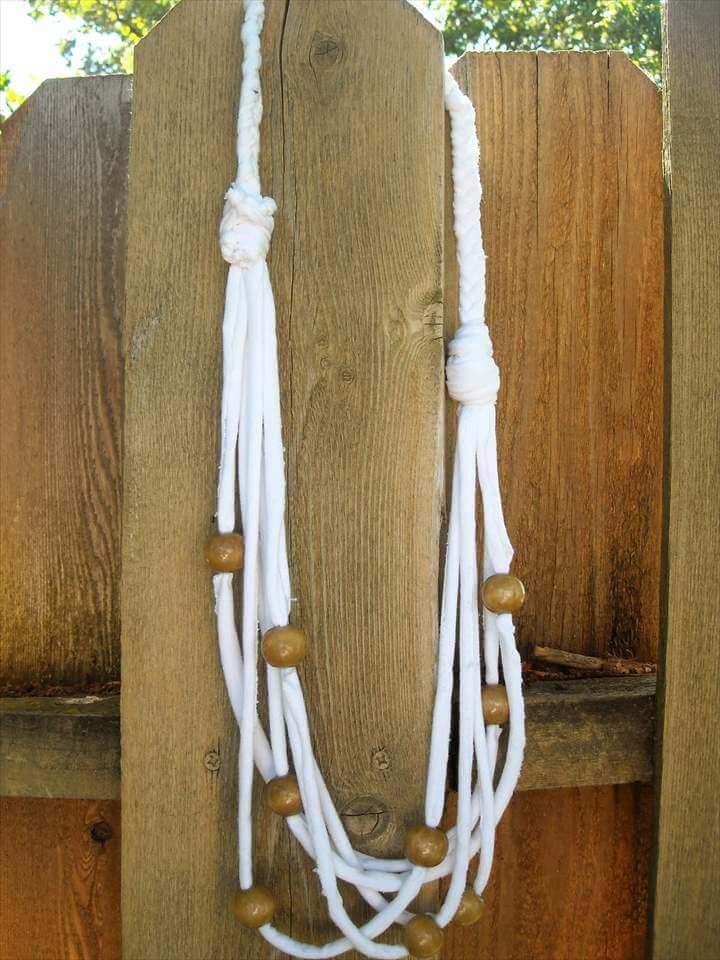 Image: sixsistersstuff
Nice T-shirt Necklace: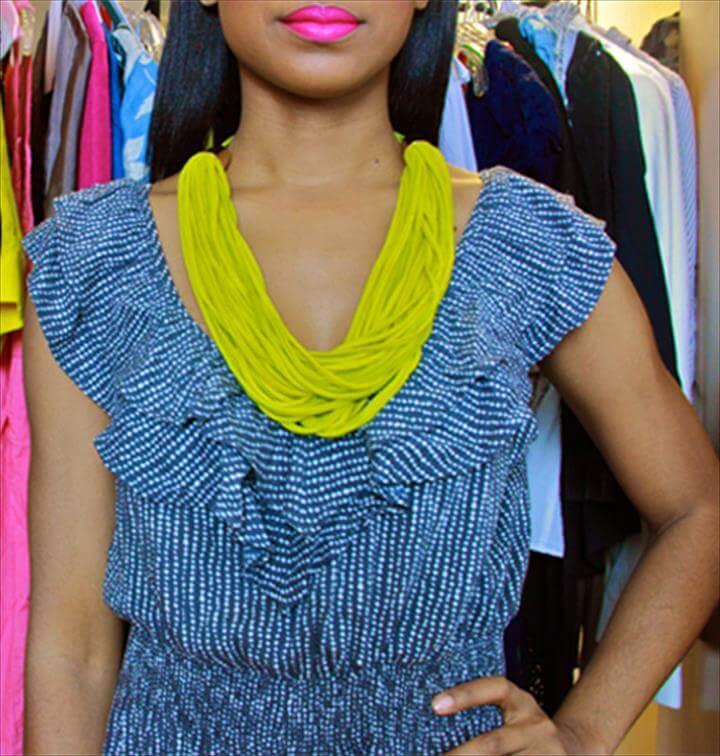 Image: dailytoa.st
Fringe T-shirt Necklace: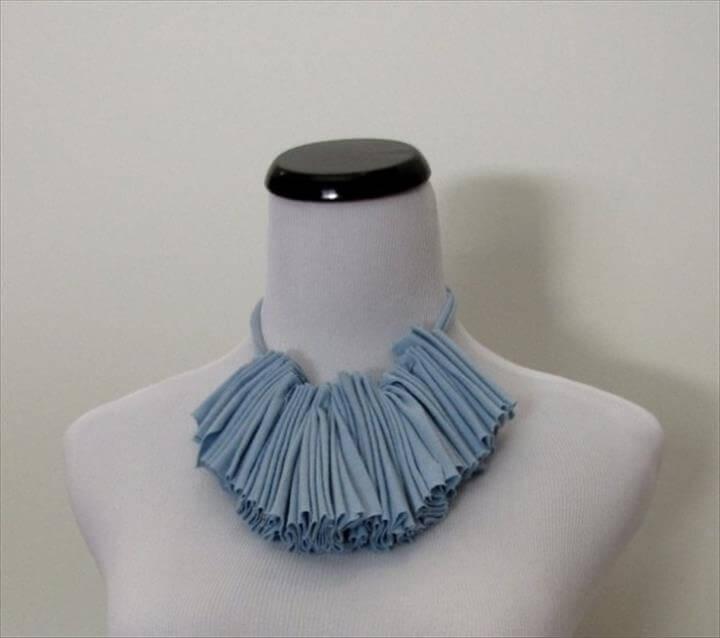 Image: moxandfodder
 DIY T-Shirt Necklace: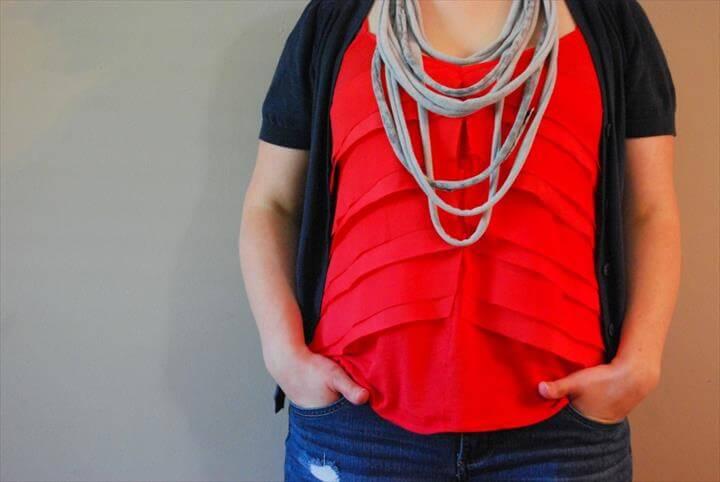 Image: littlemissmama
Perfect T-shirt Necklace: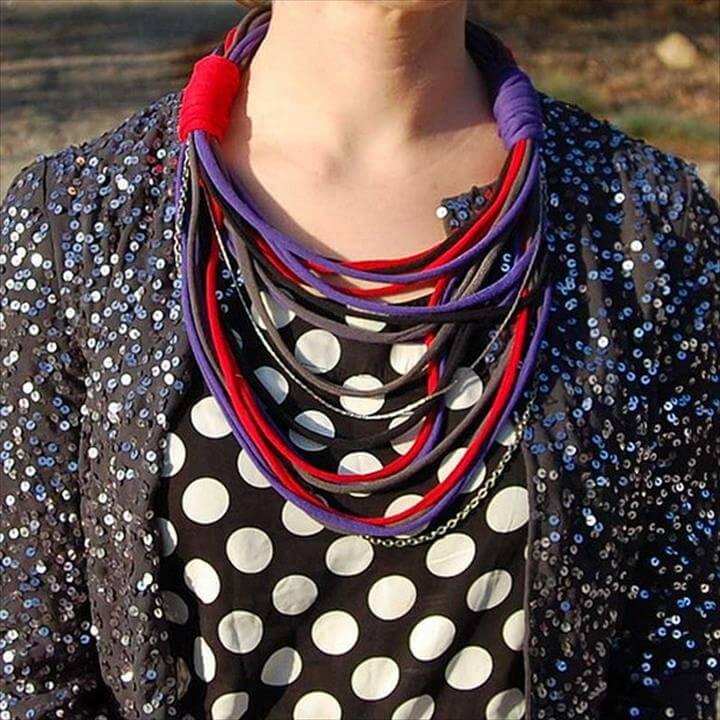 Image: starsforstreetlights
 T-Shirt Necklace Instructions

: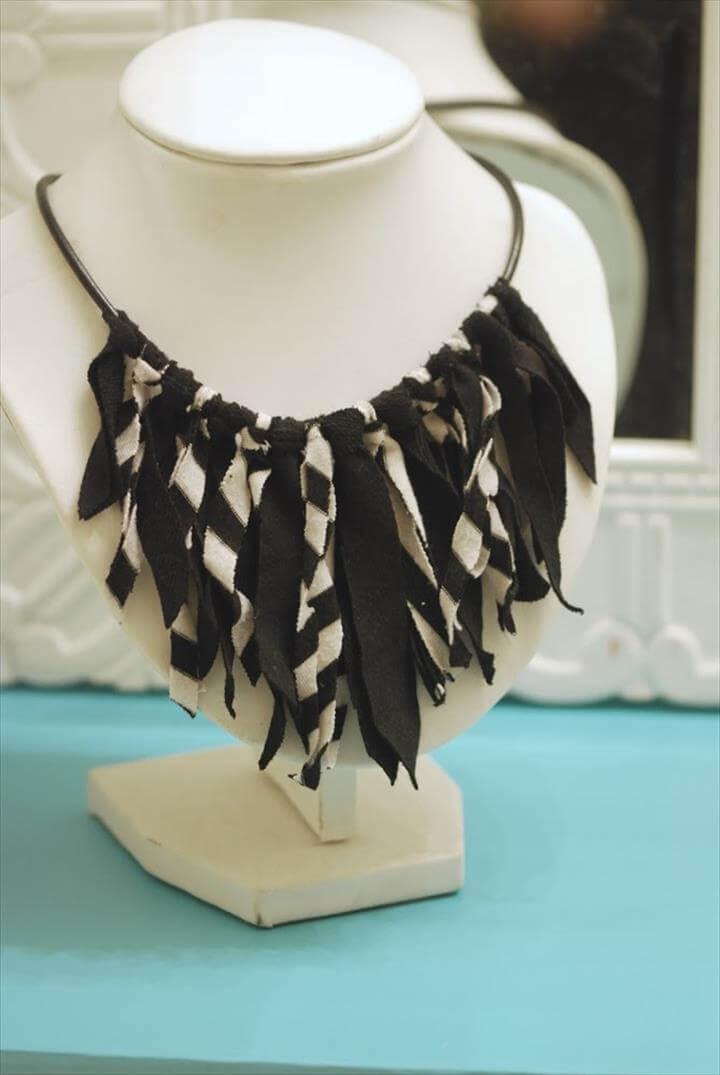 Image: islaura.it
T-shier Short Necklace: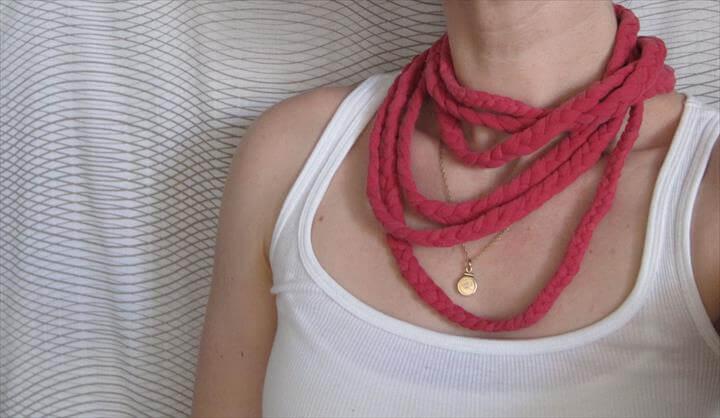 Image: crafthubs
Save
Save
Save