Either it's the Merrie melodies or the baby Looney tunes the bugs bunny has always been our favorite character from these animated cartoon series. The overloaded cuteness and the naughty attitude of the bugs bunny make everyone fall in love with him. That is why they are hugely adored by the kids and adults and used as a great theme for a lot of crafts, especially for the Easter. There is a hell of cute bunny ideas to work on and here we have brought to you these 22 DIY Bunny Ideas to ease out some cute bunny Crafts For Your Kids, for Home Decor, and for the Easter too.
The bunny headlands are so popular with the little girls so either they are dressing up for a fun party or for the Easter a pair of handmade bunny headbands would really spice up their look. Just add fabric or felt cut bunny ears to a plastic headband and add some flowery embellishment and they are ready to rock your little girl's look. Then you can make cutest bunny garden decors and for that, you can use pom bunny crafts, wooden Easter bunny, and the sock bunny ideas. You can even make a bunny wreath to welcome Easter in the most pretty and signature kind of way. Bunny gift wraps, bunny lollypops, and the bunny cakes are the more of bunny things to funk up your Easter celebrations this time.
These bunny inspired ideas are hugely kid's friendly so either you need to spend some fun crafty time with your kids or you want to keep them busy, these bunny craft ideas are all here to indulge with. All these bunny crafts are drool worthy and you can easily make them at home as they all got instructional details attached to them.
DIY Bunny Ears Headband: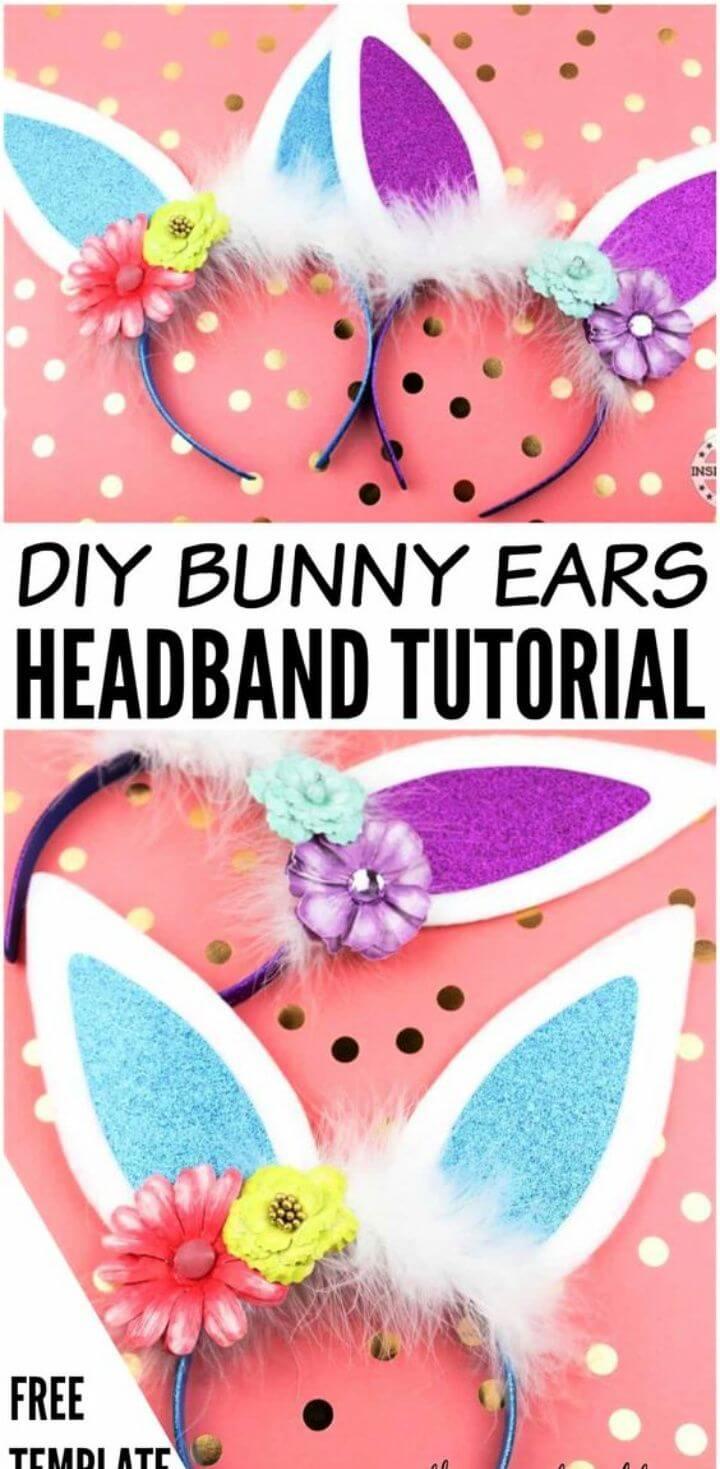 Tutorial: theinspirationedit
DIY Pom Pom Bunnies Spring Craft: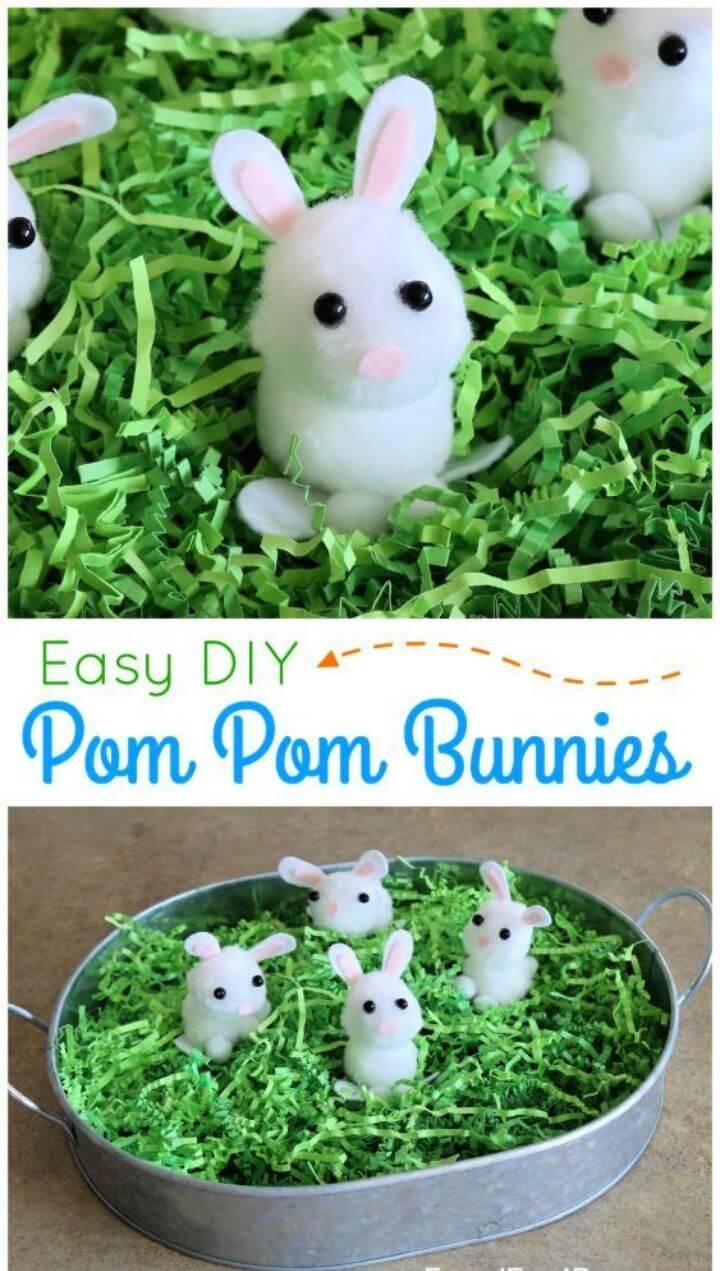 Tutorial: frugalfun4boys
DIY Wash Cloth Bunny: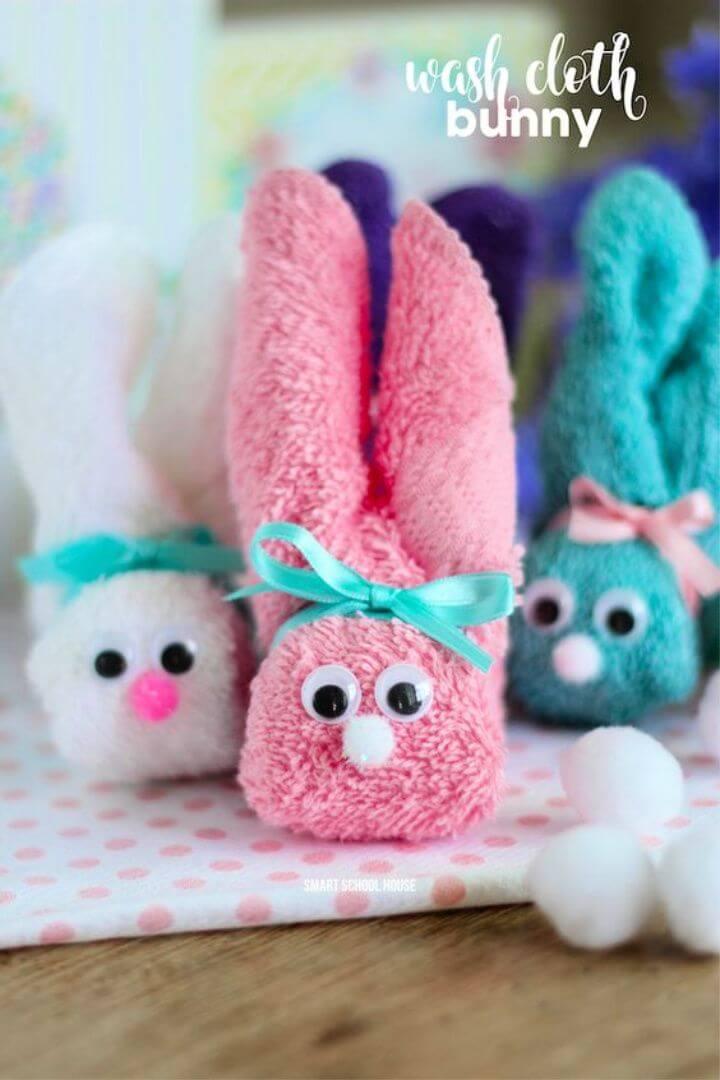 Tutorial: smartschoolhouse
DIY Lolly Pop Bunnies:

Tutorial: onelittleproject
DIY Easter Bunny Gift Bags with Free Printable Tags:

Tutorial: craftaholicsanonymous
DIY Fluffy Easter Bunny Wreath in Under 30 Minutes:

Tutorial: busycreatingmemories
DIY Burlap Easter Bunny Bags: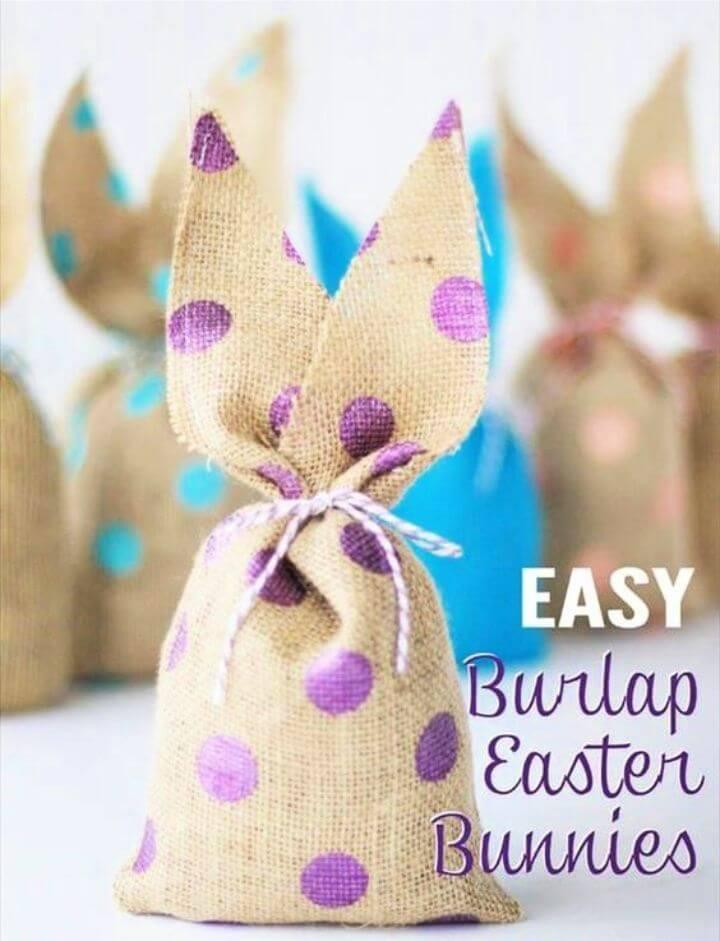 Tutorial: mydiyandcrafts
DIY Sock Bunny (Easter Crafts for Kids):

Tutorial: apumpkinandaprincess
DIY Bunny Ears Headband: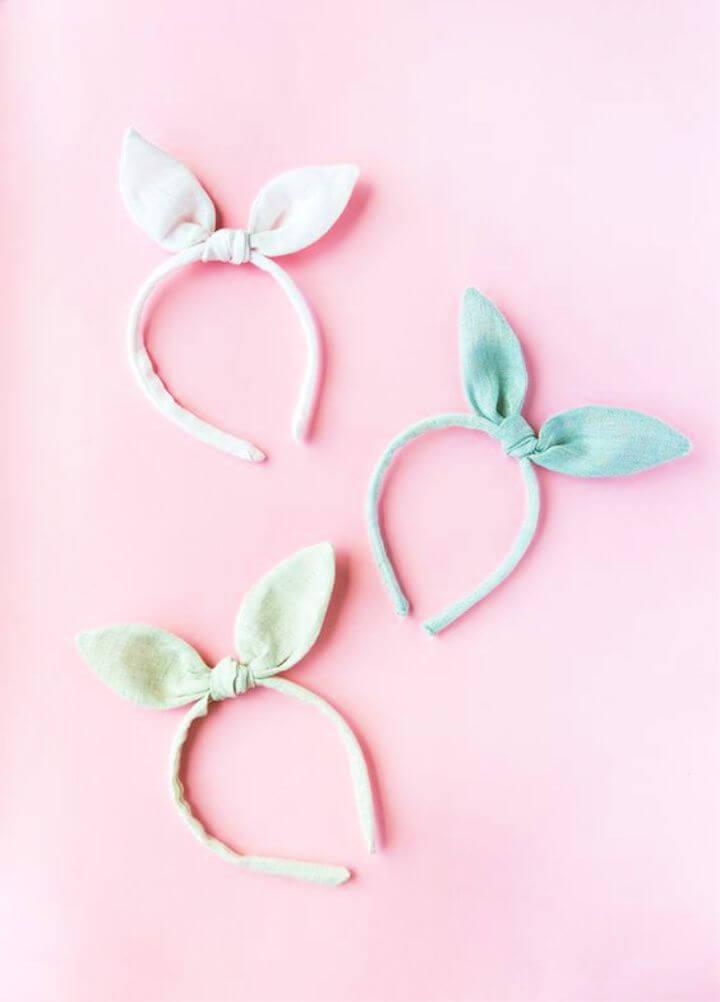 Tutorial: sayyes
DIY Easter Bunny Party Bags: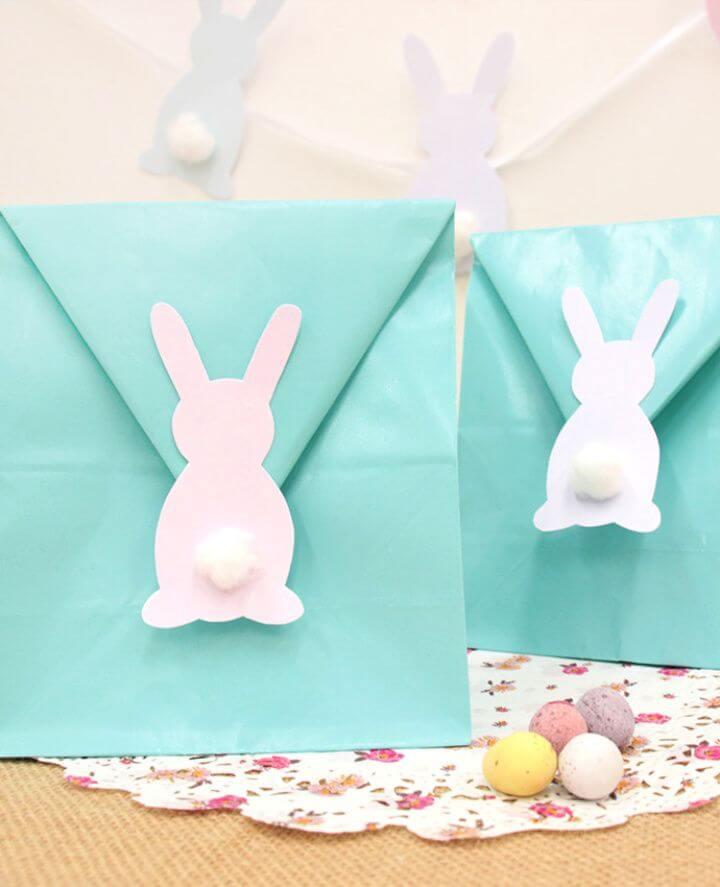 Tutorial: blog.partydelights
Reclaimed Wood Easter Bunny: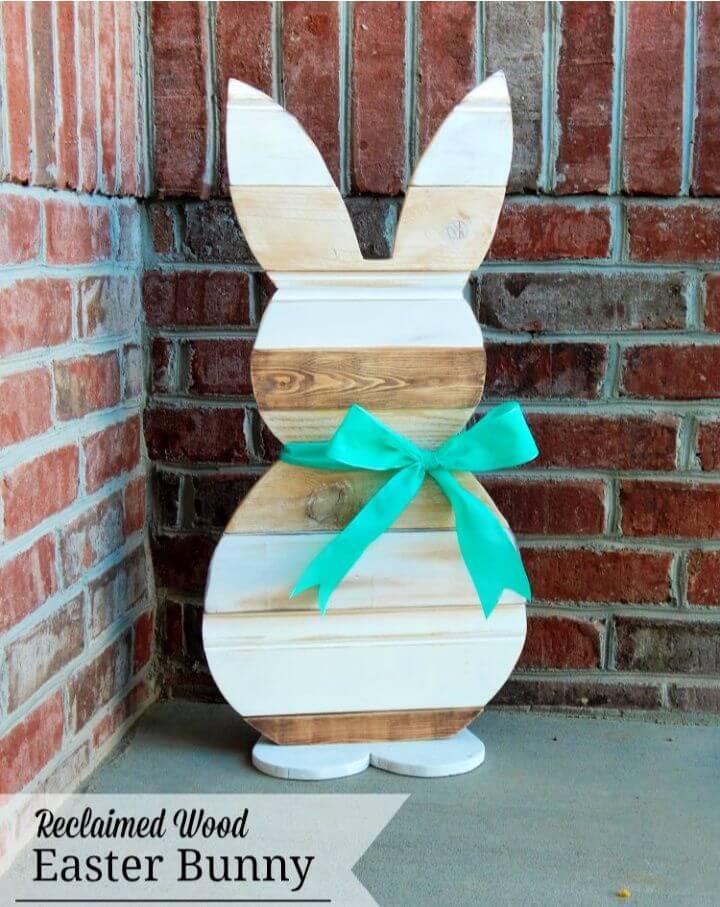 Tutorial: myrecipeconfessions
DIY Pom Pom Bunny: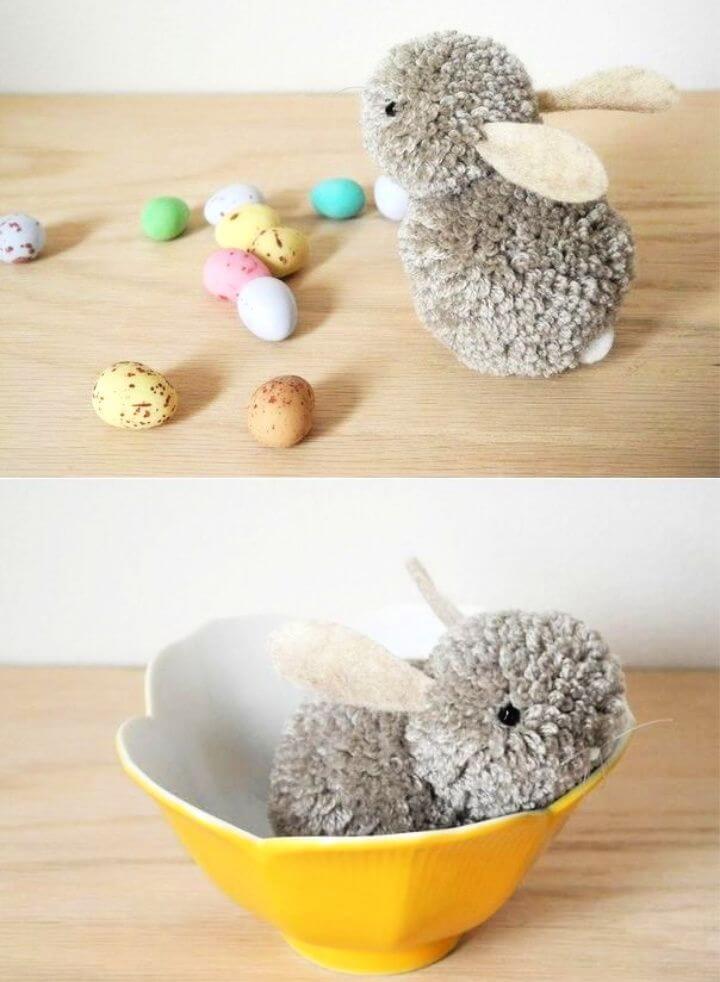 Tutorial: boredfastfood
DIY Modern Bunny Wall Decor: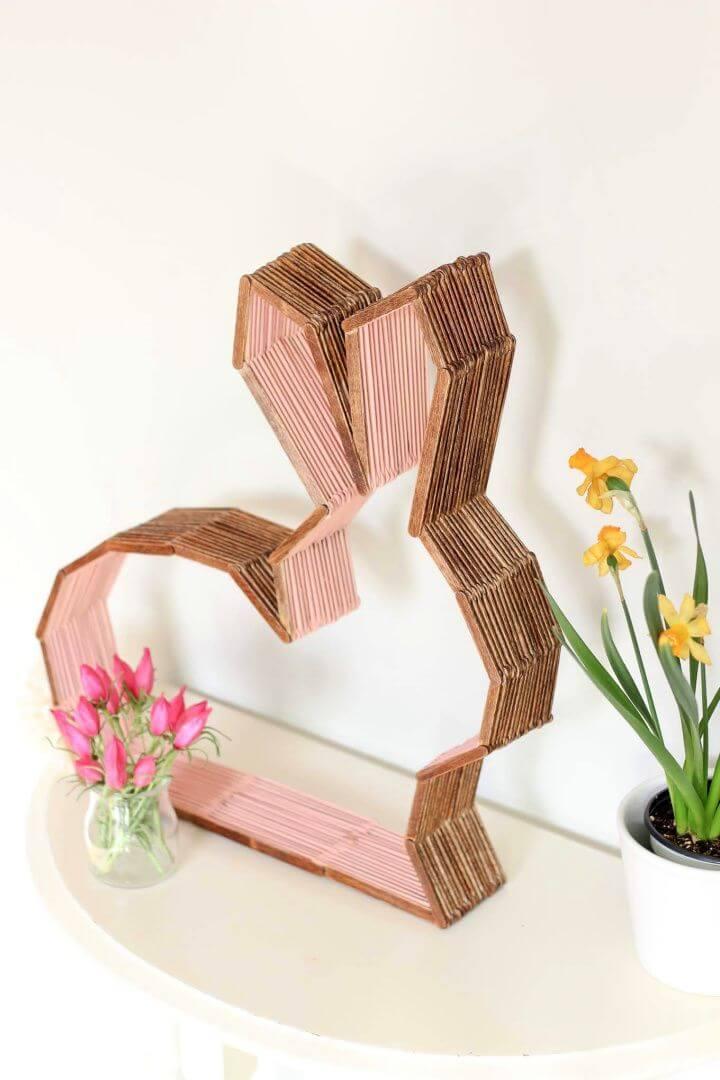 Tutorial: makeanddocrew
DIY Easter Bunny Planters Made From Upcycled Pop Bottles: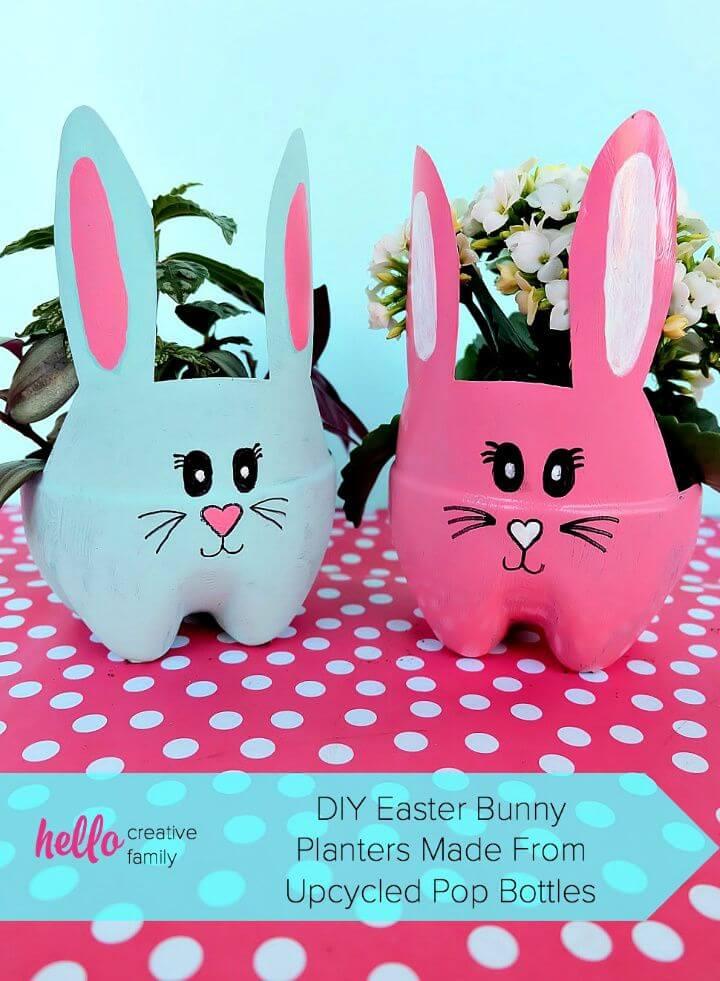 Tutorial: hellocreativefamily
How To Make Easter Bunny Cake: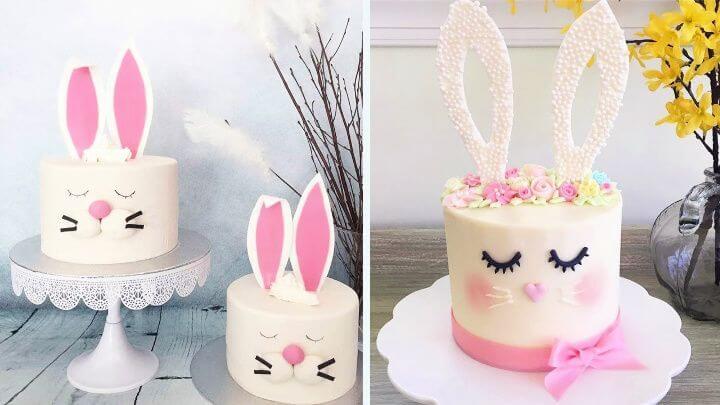 Tutorial: youtube
Make Your Own Easter Bunny Balloons: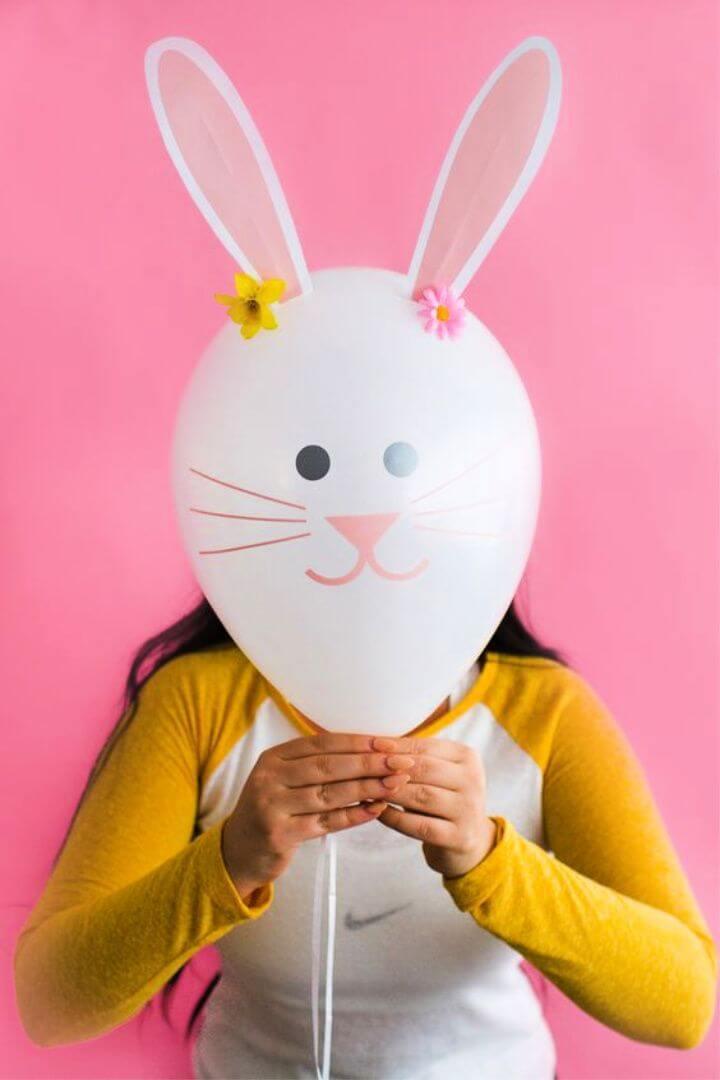 Tutorial: ao
DIY Bunny Ears: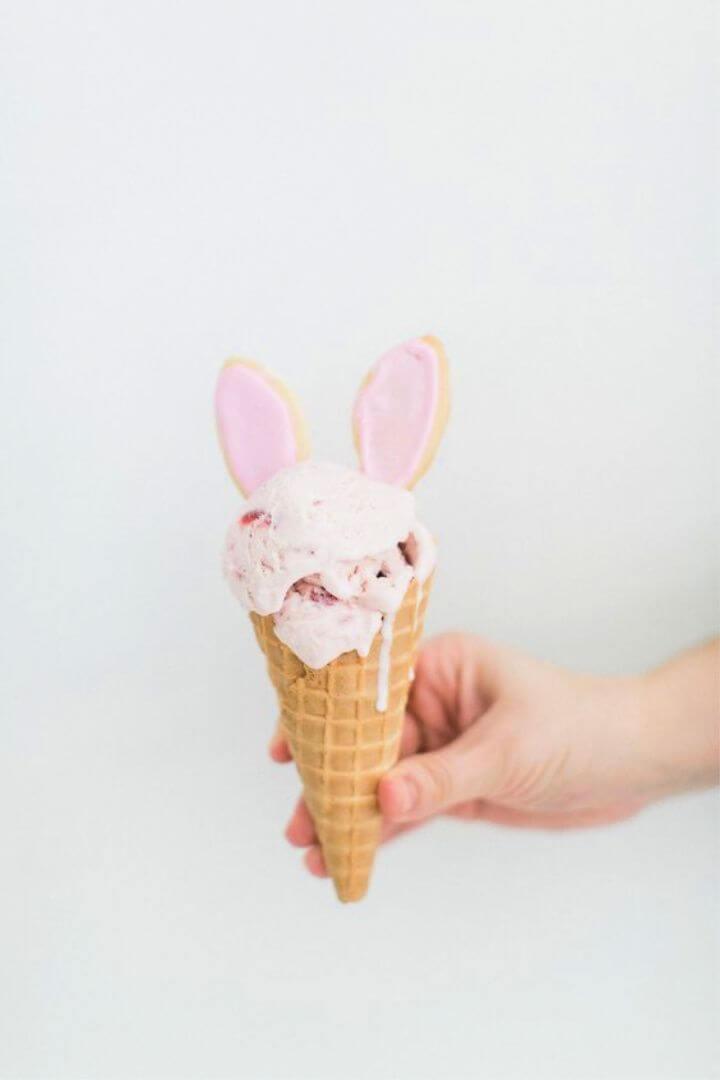 Tutorial: jacquelynclark
DIY Bunny Pillow: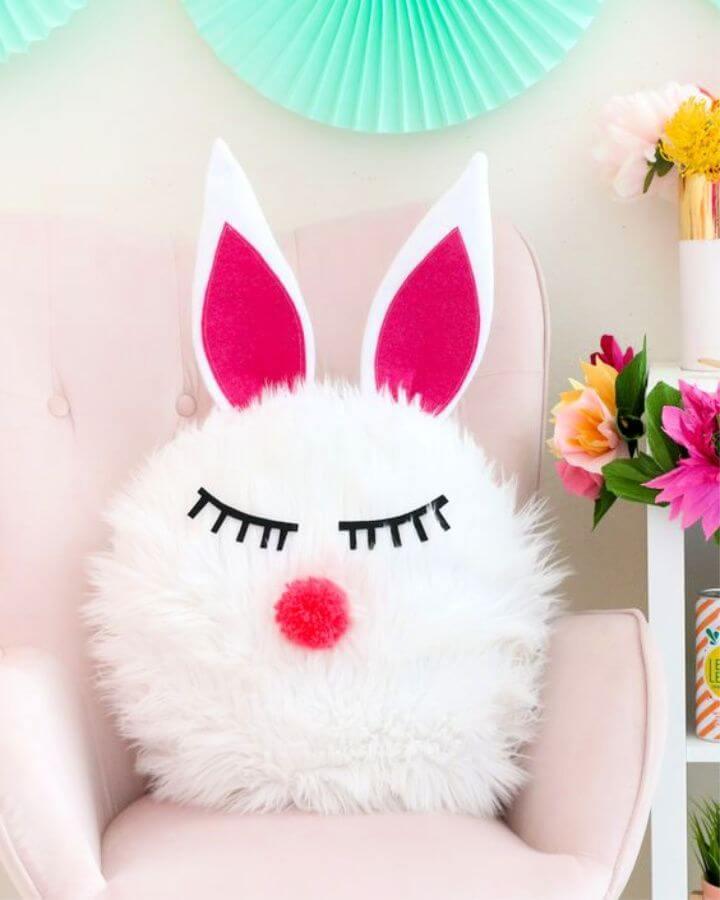 Tutorial: akailochiclife
Bunny Out of Glitter and Dollar Store Supplies: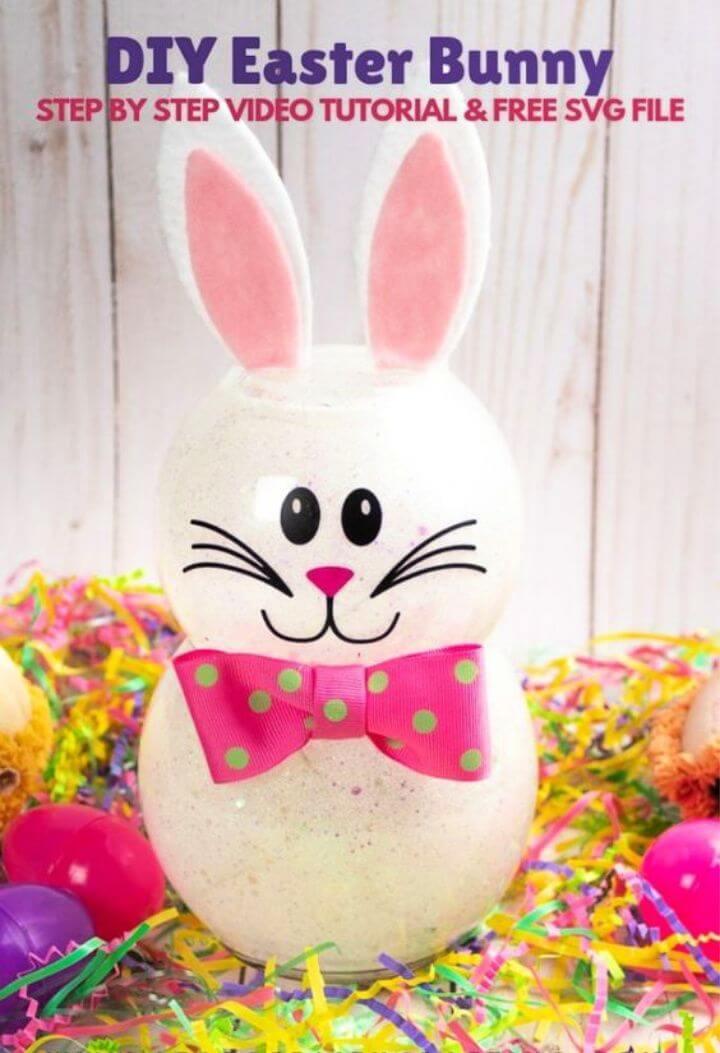 Tutorial: leapoffaithcrafting
DIY Bunny Crayons: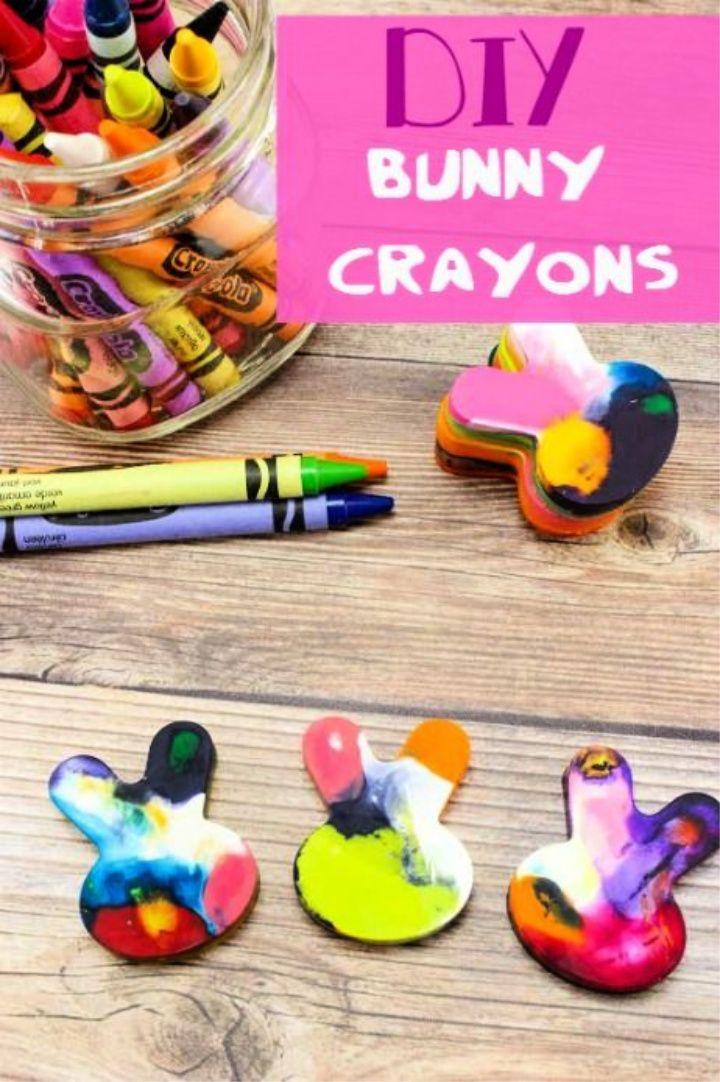 Tutorial: massholemommy
Curious Easter Bunny Pots (An Easy DIY Easter Craft!):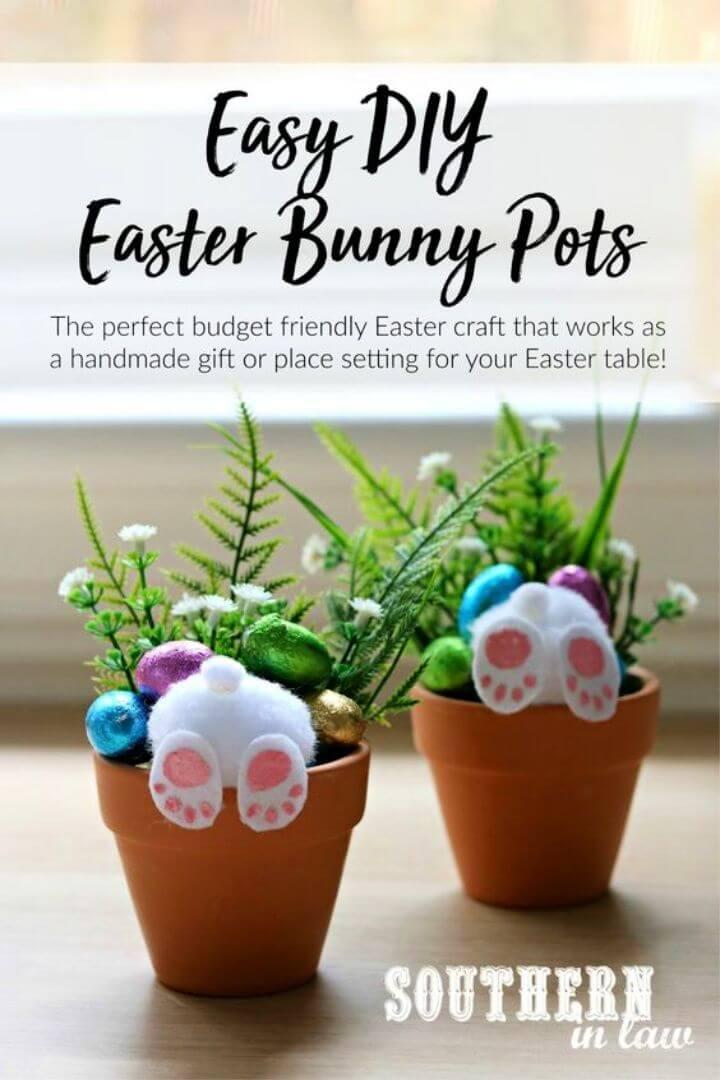 Tutorial: southerninlaw
DIY Bunny Craft Bags: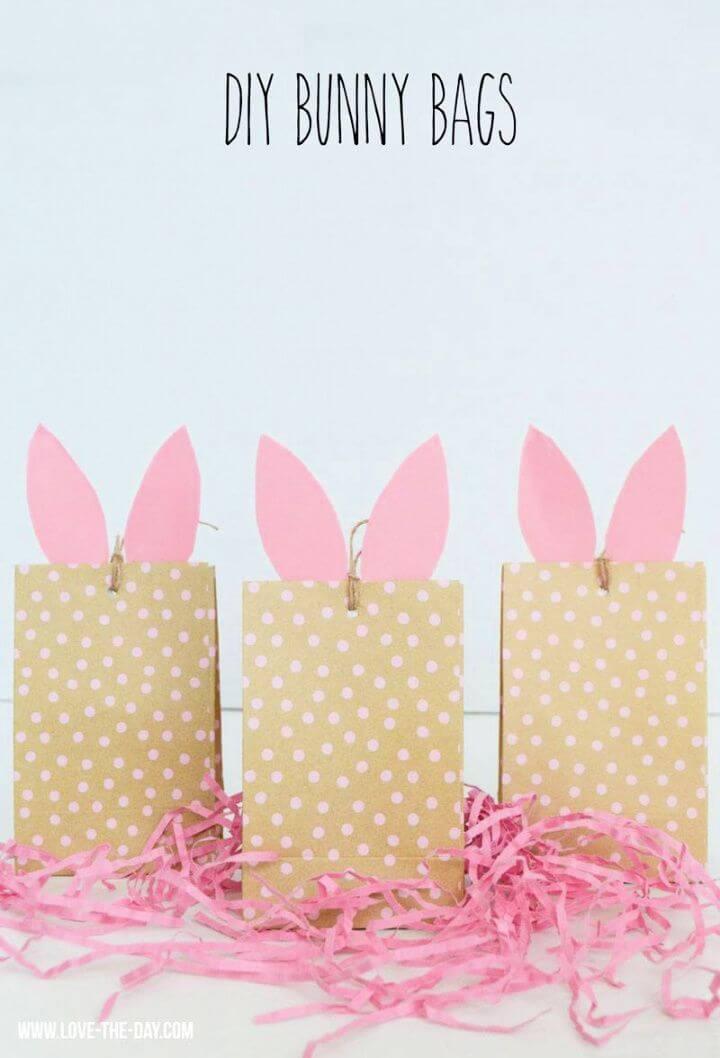 Tutorial: love-the-day