One of the most popular back to school crafts is here to impress you, the creatively made pencil holders that are always a first and ideal choice when need to create an organized look of any study table or office desk! A pencil holder may be an ordinary item for you to have but it has bigger impacts on the overall beauty of a desk! If come in an alluring decorative appeal, then it is surely going to add great visual interest to your office or home study desk! Just to make you craft easily all wonderful pencil holders that will dazzle the audience? We have shared here this collection of 32 DIY Pencil Holders Ideas that are guaranteed to be loved dearly by all and are sure to bring amazing visual details on any of your desks along with an organized appeal of it!
Grab the big plastic shampoo or lotion bottles from home, cut their tops apart and then decorate them in the way you like and make interesting pencil holders! Repurpose the Mason jars from home and then paint and decorate them in the way you like to make interesting pencil holders at a no-cost price! Another great option will be to use the recycled tin cans to make fabulous pencil holders that will be loved dearly by all and drill holes in the wood blocks and gold spray paint them to make gilded pencil holders in no time! Also, decorative covers to empty drink cartons and reuse them as precious Pencil Holders on your desktop and if you really like the crocheting then also crochet some colorful sleeves which you can put around the tin cans to get instant Beautiful Pencil Holders!
If you strive for the color then also make the colorful pencil holders by putting vertically the rainbow painted craft sticks, crayons, and pencils around the tin can and Mason jars and also decorate your upcycled jar with scrapbook papers and decorative fabric to make jazzy pencil holders! See interesting homemade pencil holder samples in the given below list and click on the attached links to grab full free tutorials!
Related Posts:
DIY Plastic Bottle Pencil Holder Easy Craft Idea: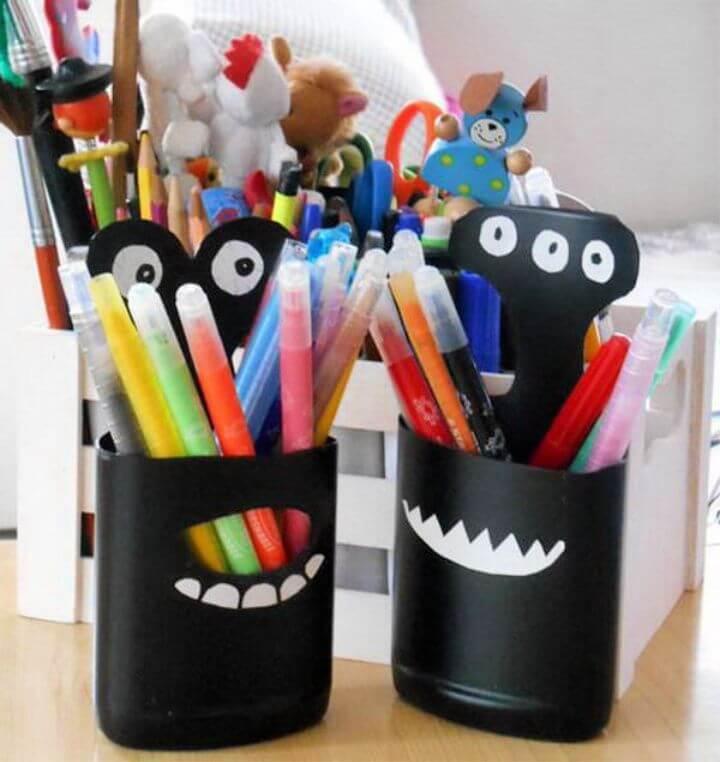 Tutorial: mrhandsomeface
DIY Easy To Make Pencil Cup Made From A Recycled Jar:

Tutorial: grillo-designs
How To Make A Pencil Holder From Empty Tin Cans: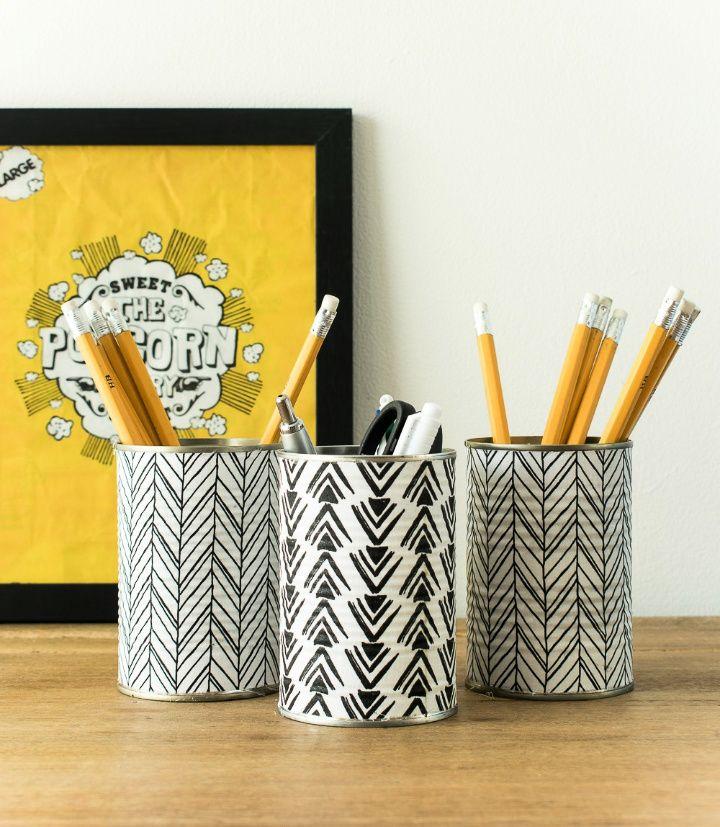 Tutorial: hative
Easy To Make DIY LEGO Pencil Holder: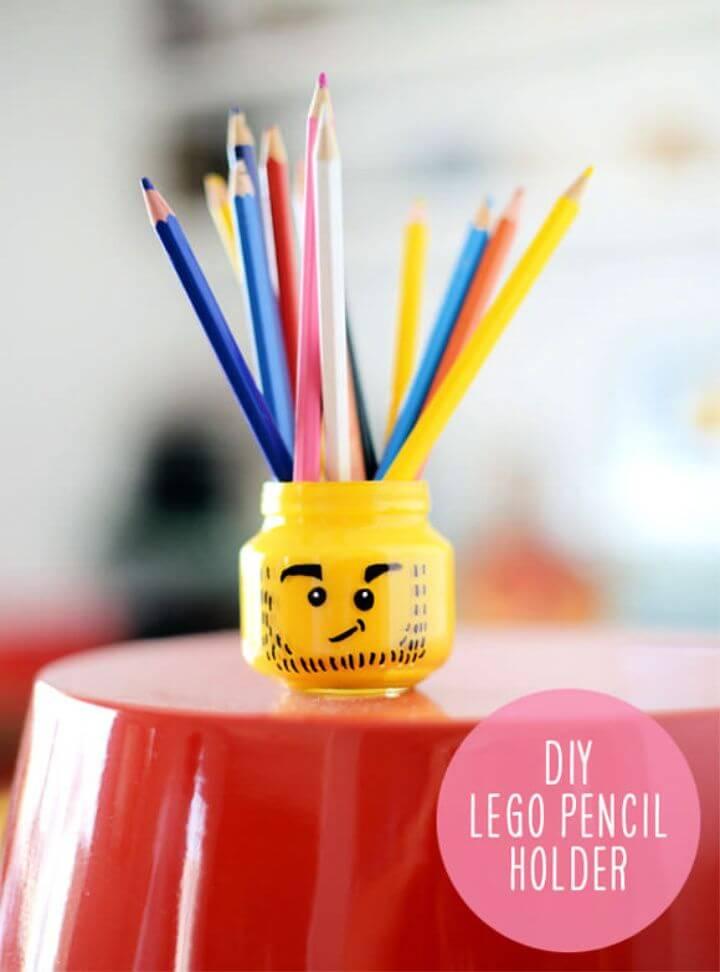 Tutorial: mrhandsomeface
DIY Gilded Pencil Holder Kids Craft Idea: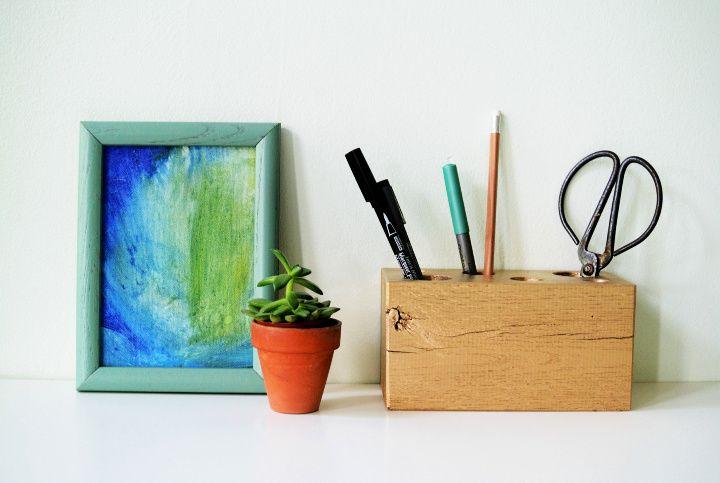 Tutorial: hative
DIY Cute Map Covered Empty Drink Carton Pencil Holders: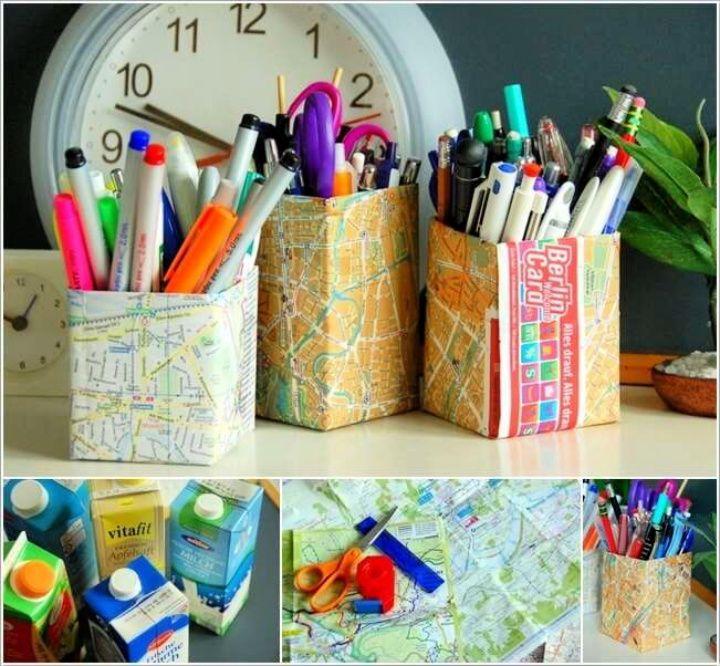 Tutorial: thriftytravelmama
Knit and Crochet Covered Tin Can Holders: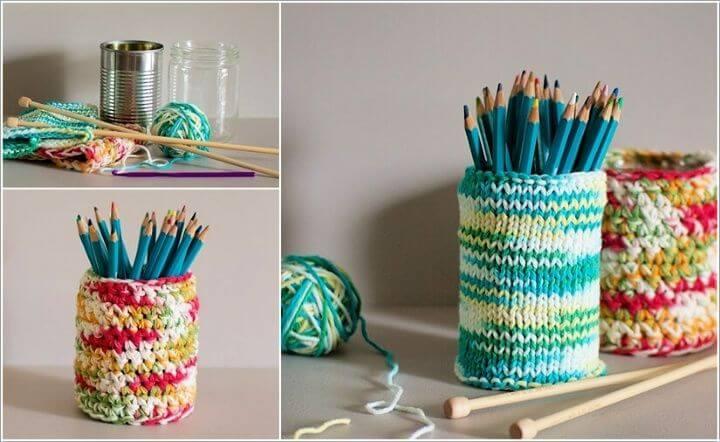 Tutorial: mrhandsomeface
Fun Shampoo Bottle Monster Pencil Holders: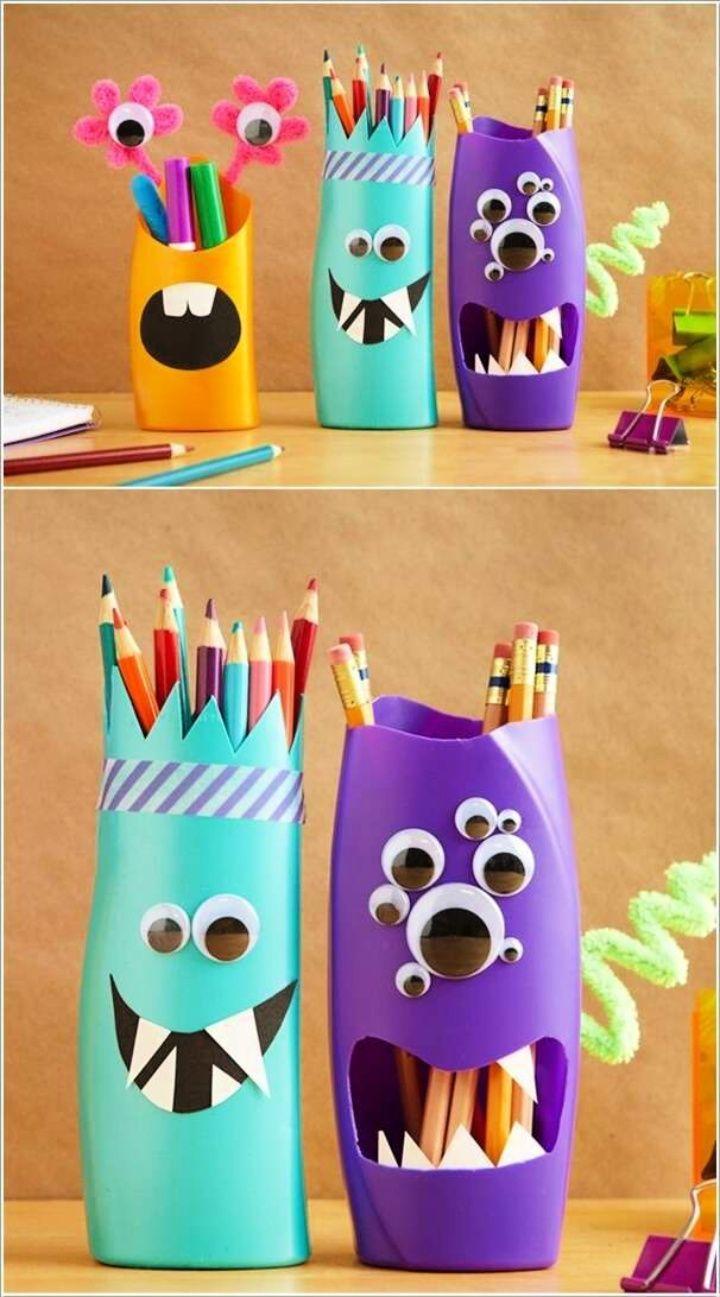 Tutorial: pgeveryday
Holder Wrapped with Color Pencils: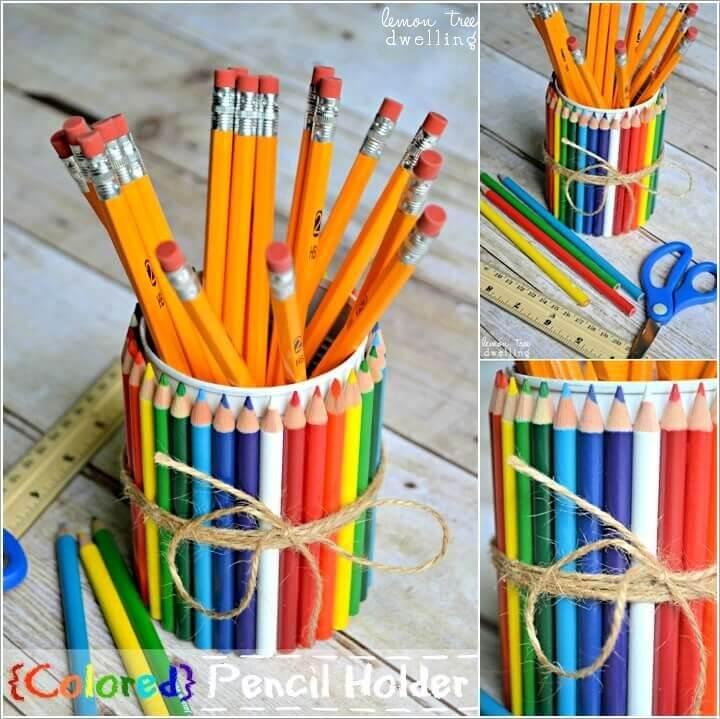 Tutorial: lemontreedwelling
Beauteous Printed Paper Wrapped Tin Can Pen Pots: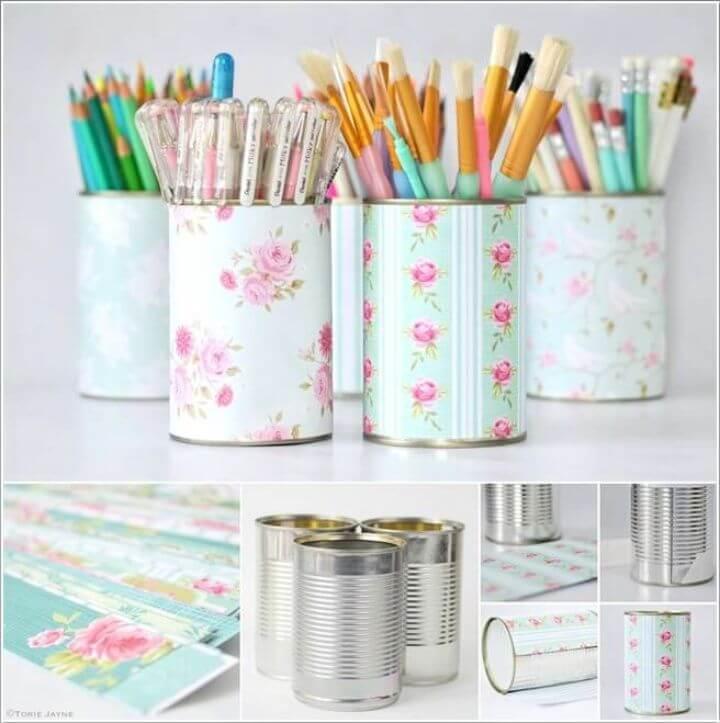 Tutorial: toriejayne
Drill few holes DIY Pencil Holder: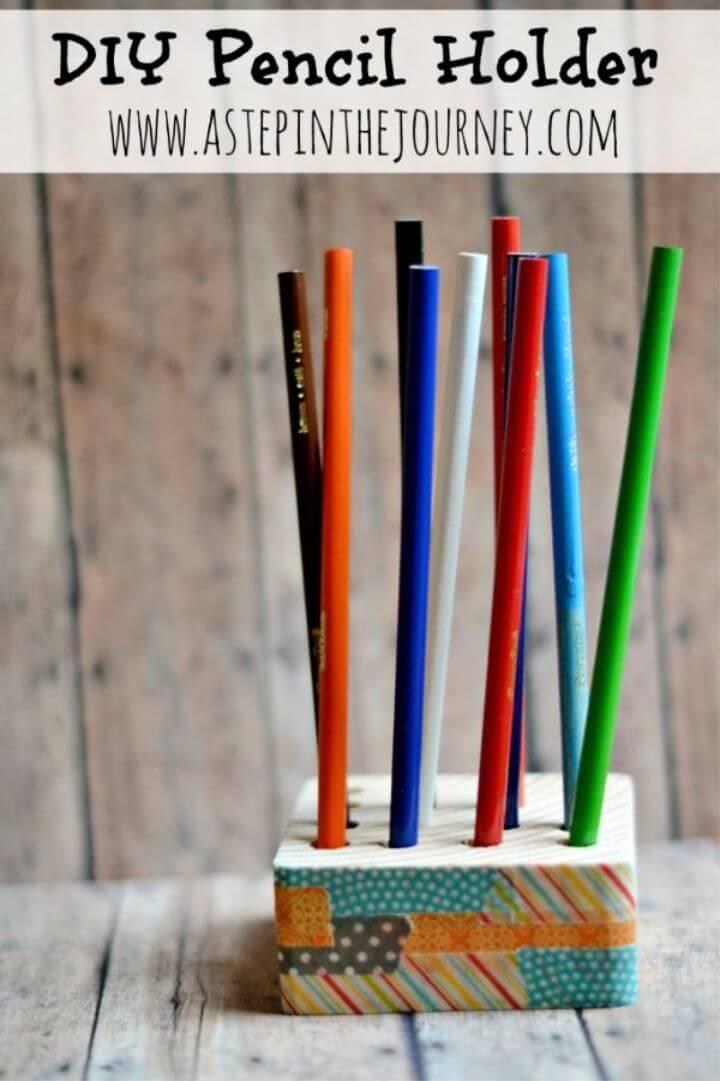 Tutorial: astepinthejourney
DIY Popsicl Pencil Holder: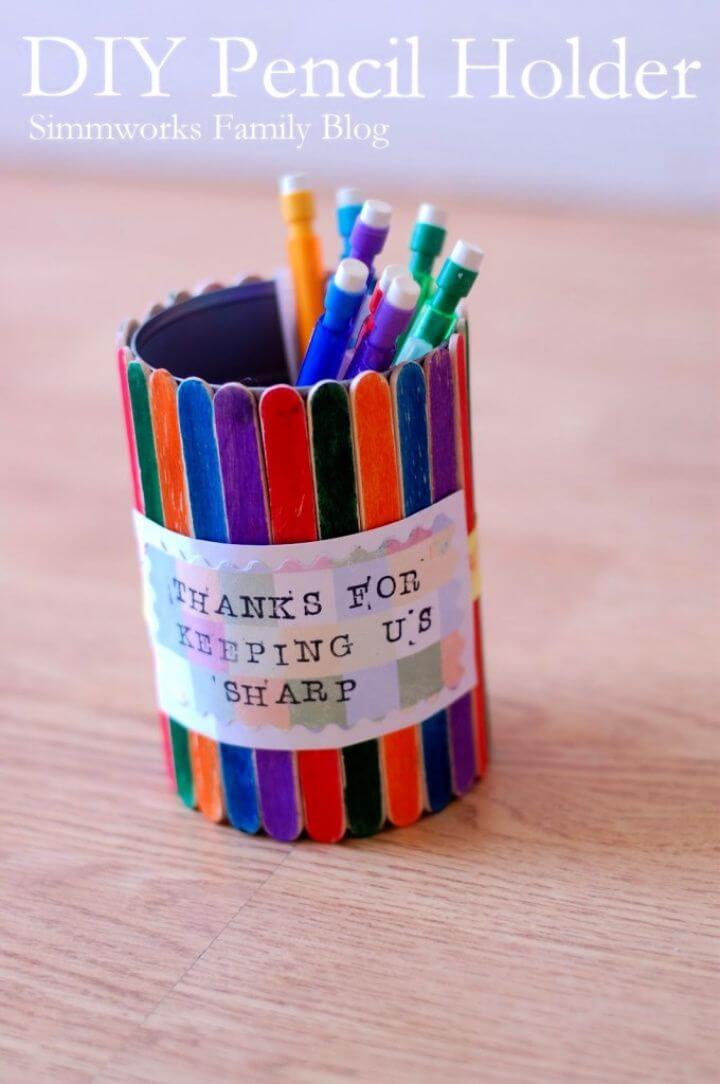 Tutorial: hative
DIY Clay Tree Trunk Pencil Holder: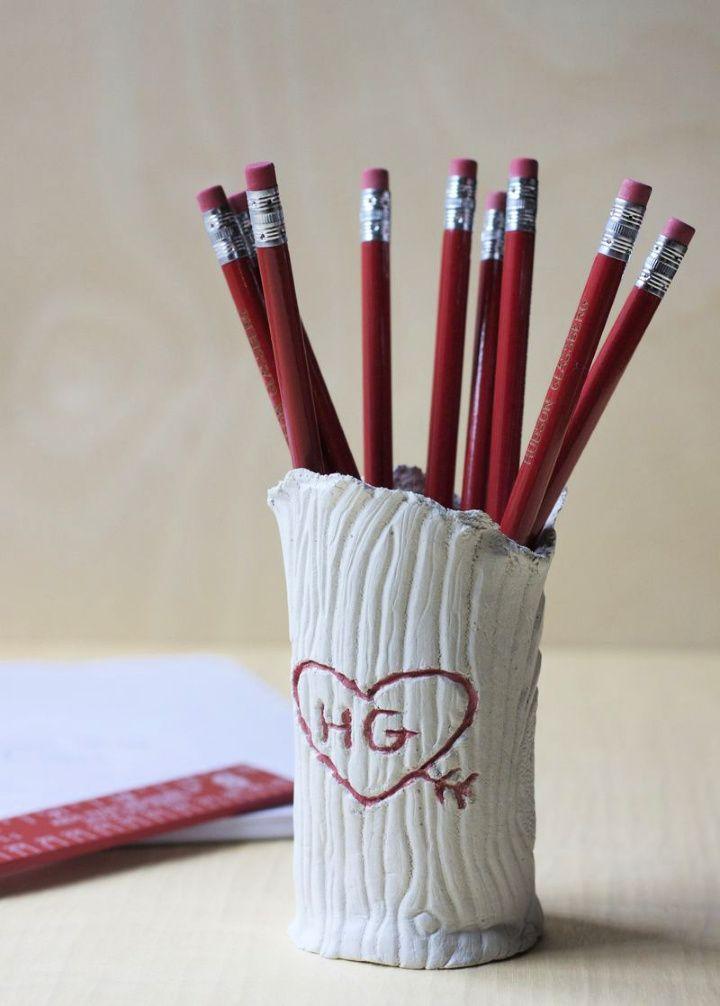 Tutorial: urbancomfort
DIY Cement Desk Organizer and Pencil Holder:


Tutorial: designmom
DIY Wood Bangle Pencil Cup: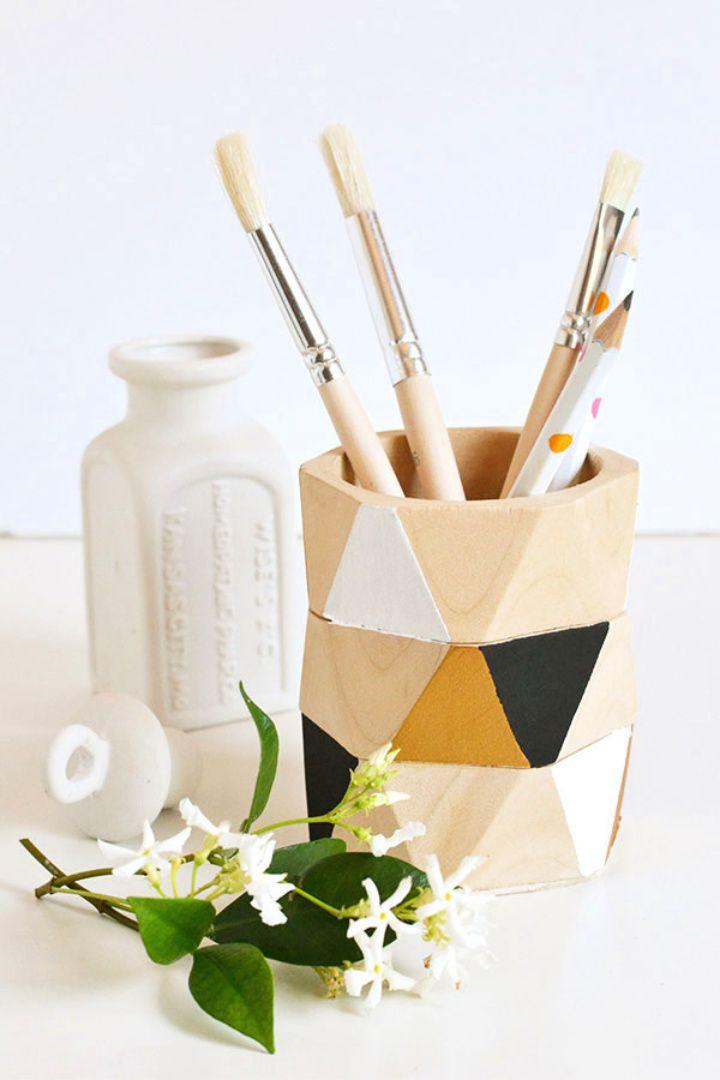 Tutorial: makeandtell
DIY Amazing Embroidered Pencil Holders: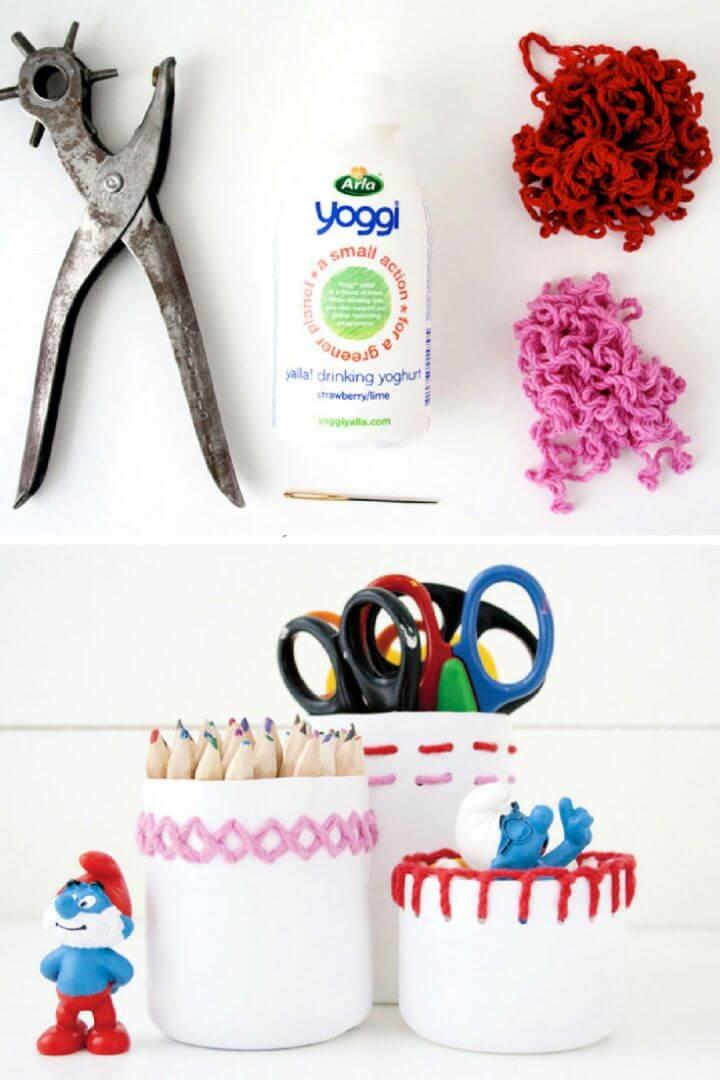 Tutorial: pysselbolaget
Upcycled Cassette Tape Pencil Holder: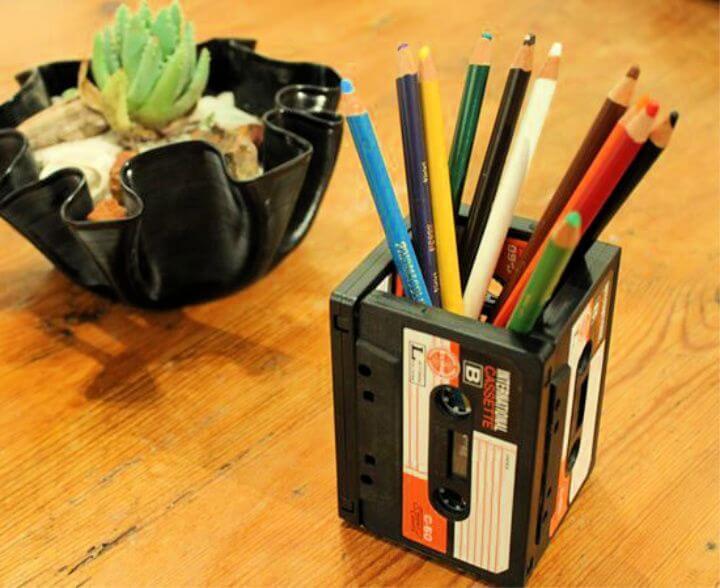 Tutorial: upcyclethat
Crochet Pencil Holder Cozy: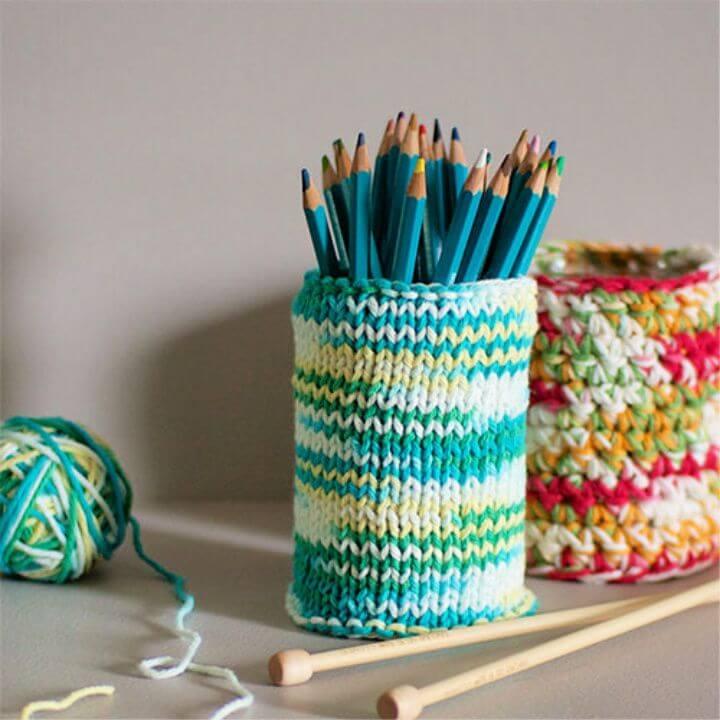 Tutorial: craftandcreativity
Mosaic Pencil Holder: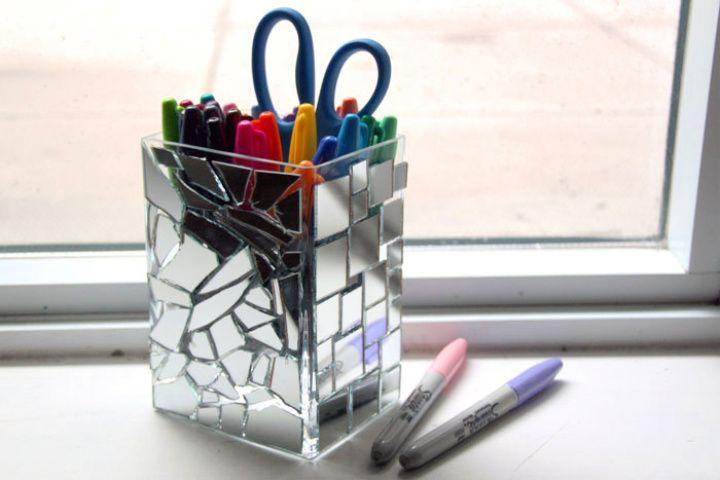 Tutorial: mylittlesecrets
Crochet Mason Jar Cozy Pattern: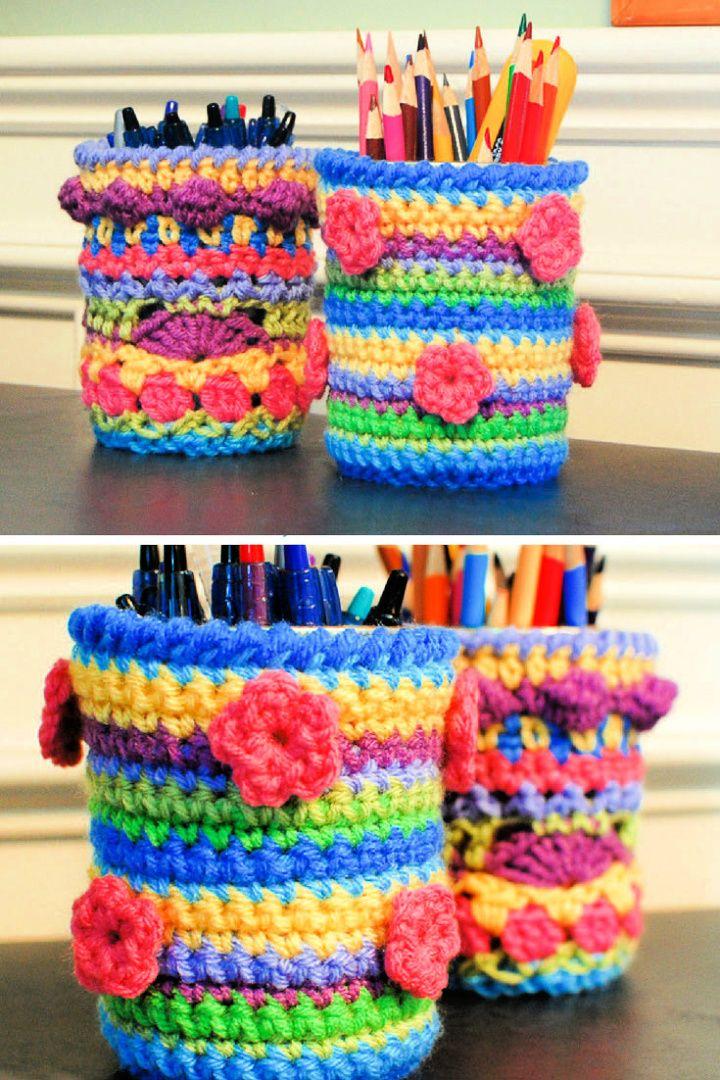 Tutorial: petalstopicots
DIY Wooden Desk Caddy: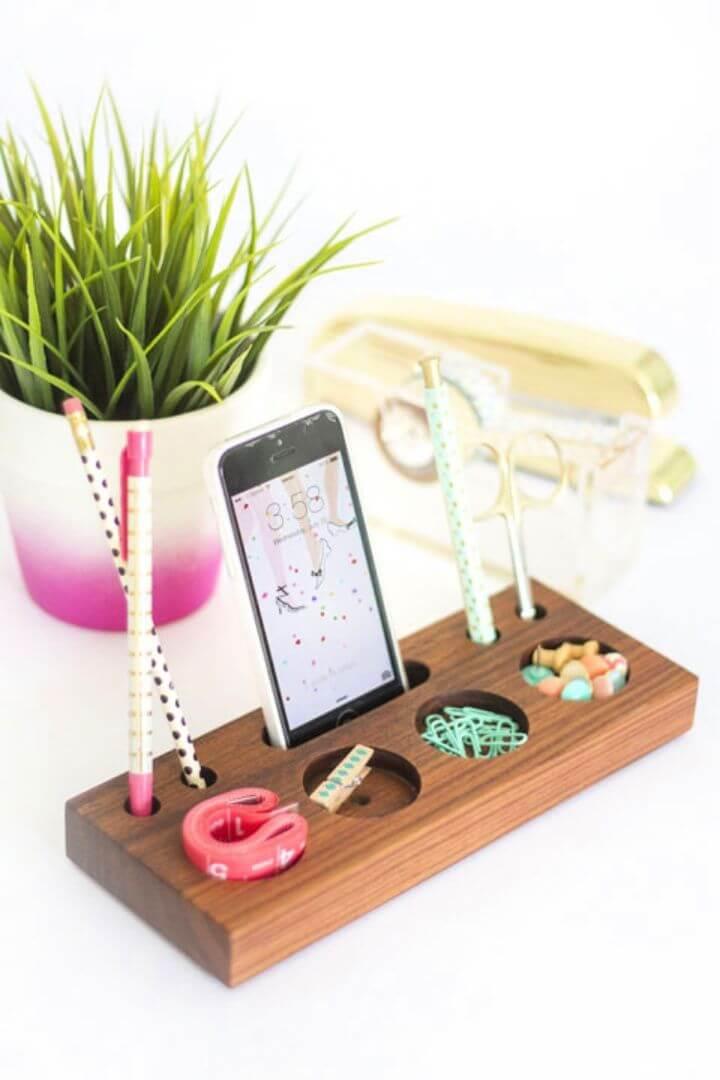 Tutorial: dreamgreendiy
DIY for the Crafty Desk: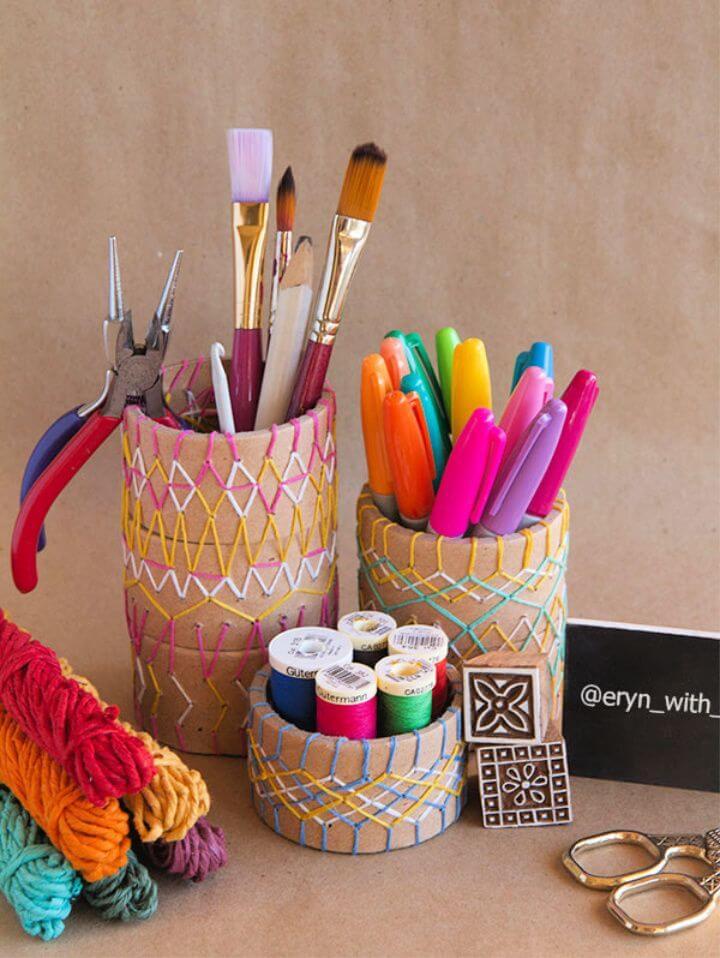 Tutorial:  erynwithay.typepad
DIY Modern Apple Pencil Holder: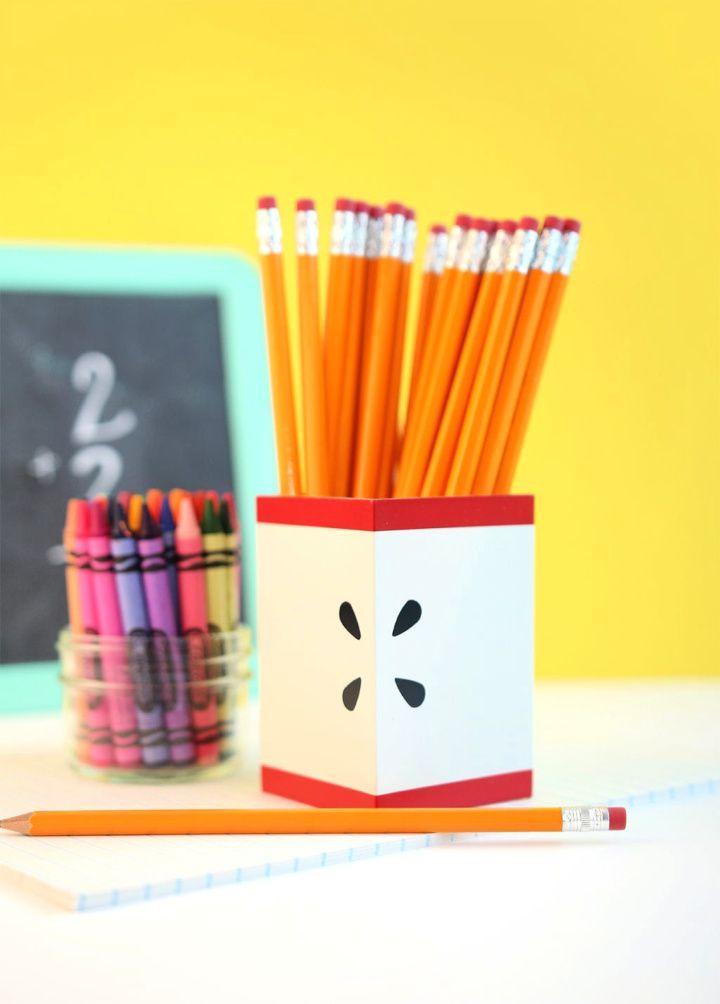 Tutorial: damasklove
DIY Pokemon Pencil Holder: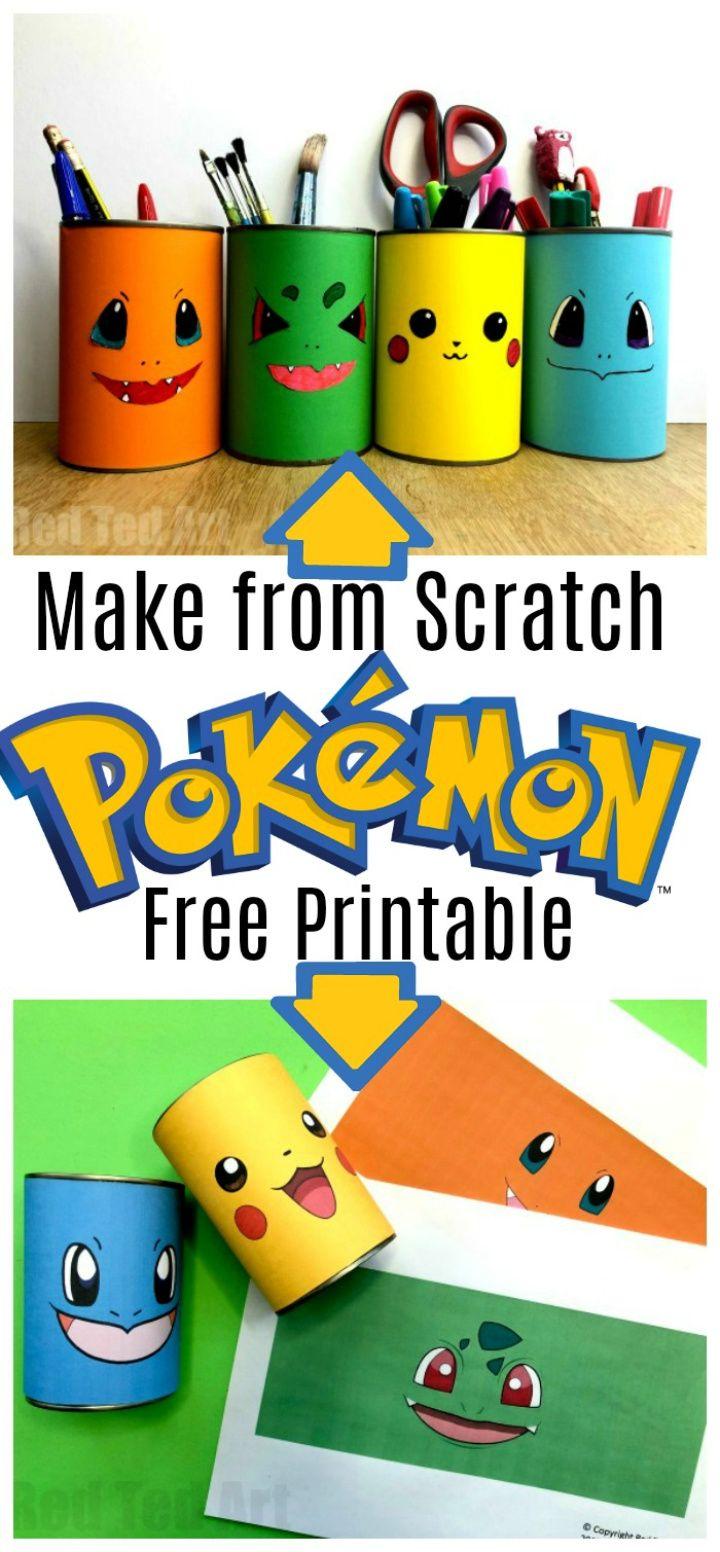 Tutorial: redtedart
DIY Unicorn Pencil Holders With Flower Crowns: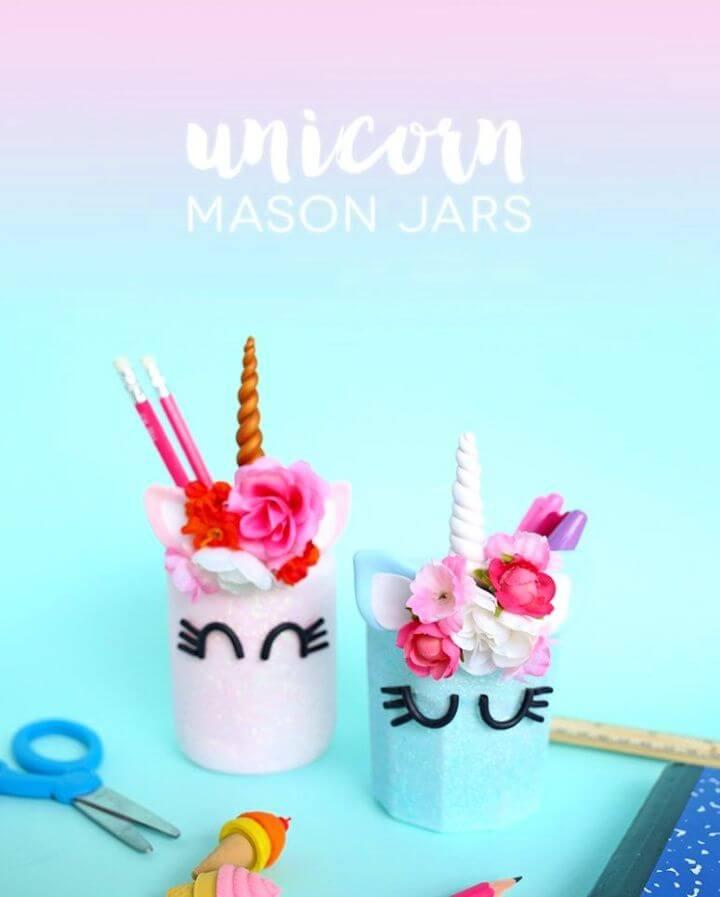 Tutorial: linesacross
DIY Bookworm Paper Roll Pencil Holder Craft for Kids: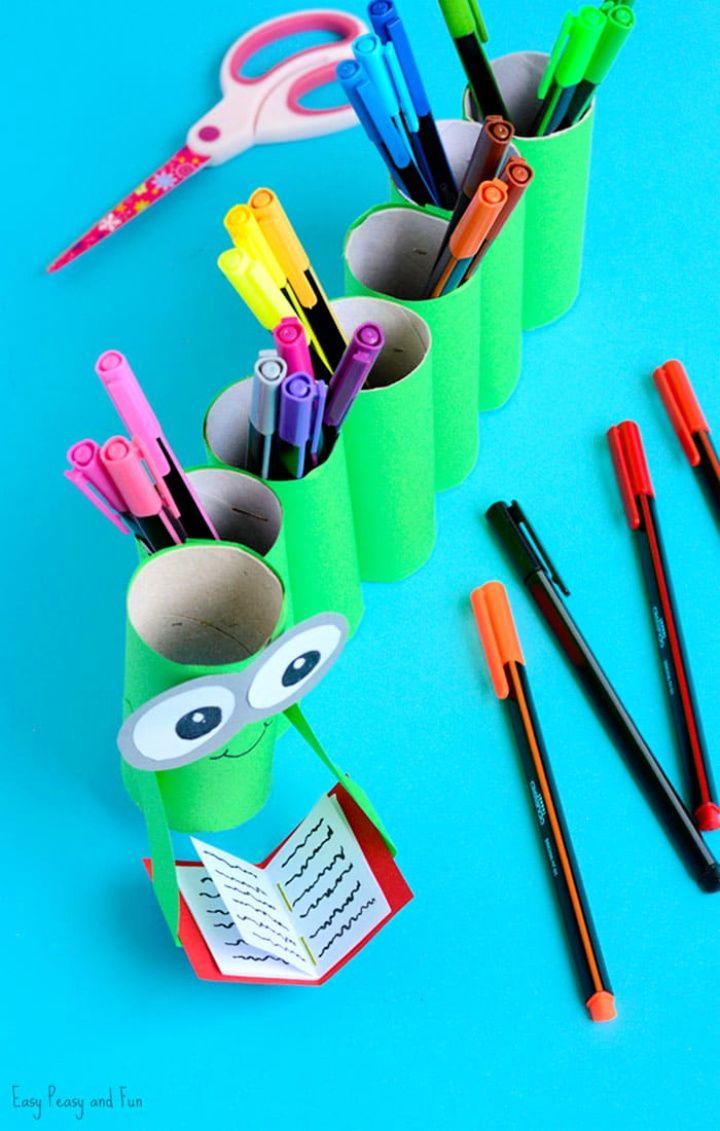 Tutorial: easypeasyandfun
A Creative Beaded Tin Can Holder: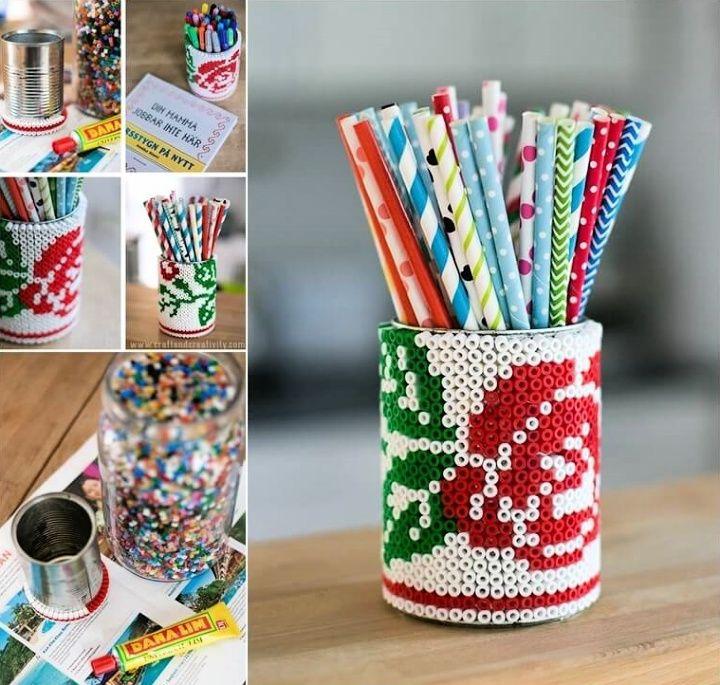 Tutorial: mrhandsomeface
Decorated Pencil Holders: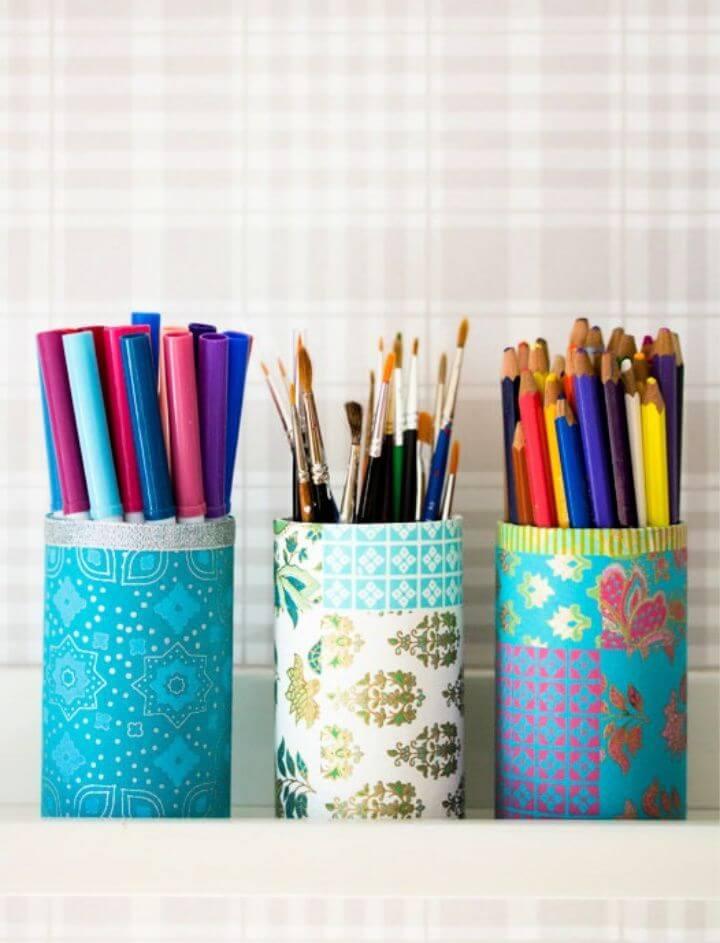 Tutorial: craftandcreativity
DIY Pencil Holder Easy To Make For Kids: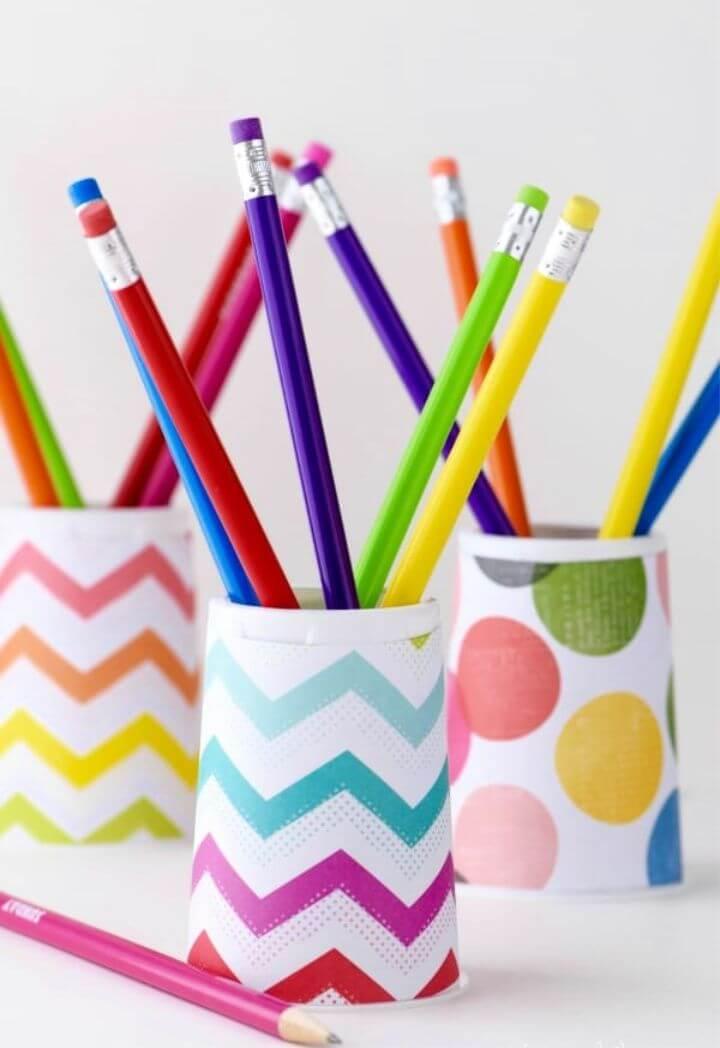 Tutorial: wineandglue
DIY Wooden Pencil Holder Tutorial: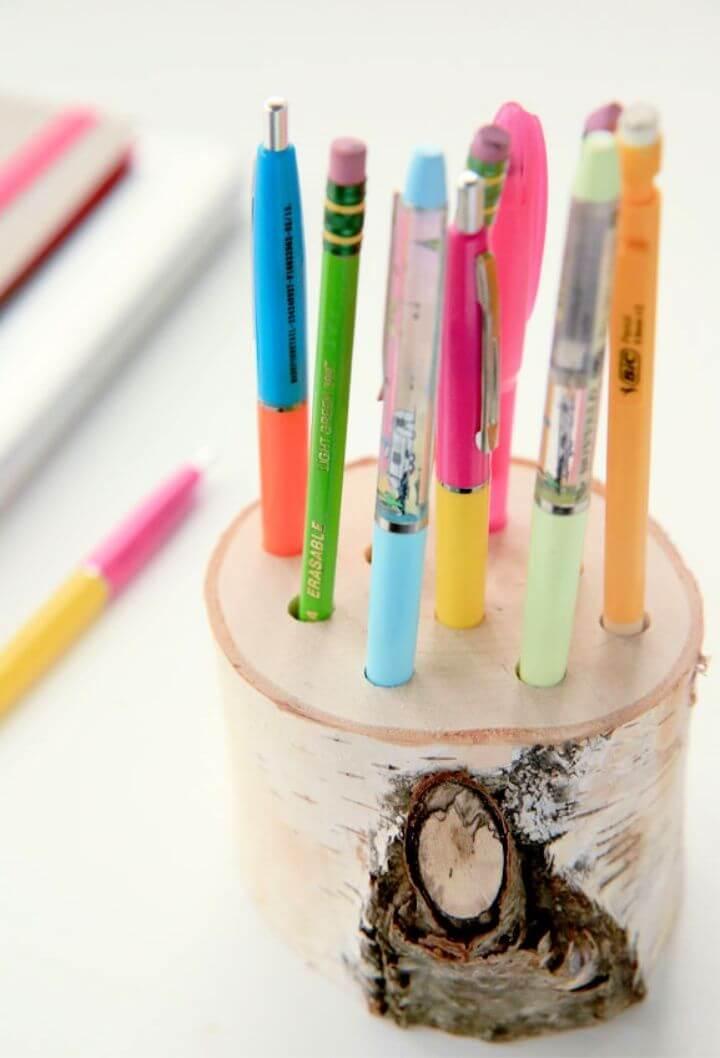 Tutorial: grillo-designs
R2-D2 Pencil Holder: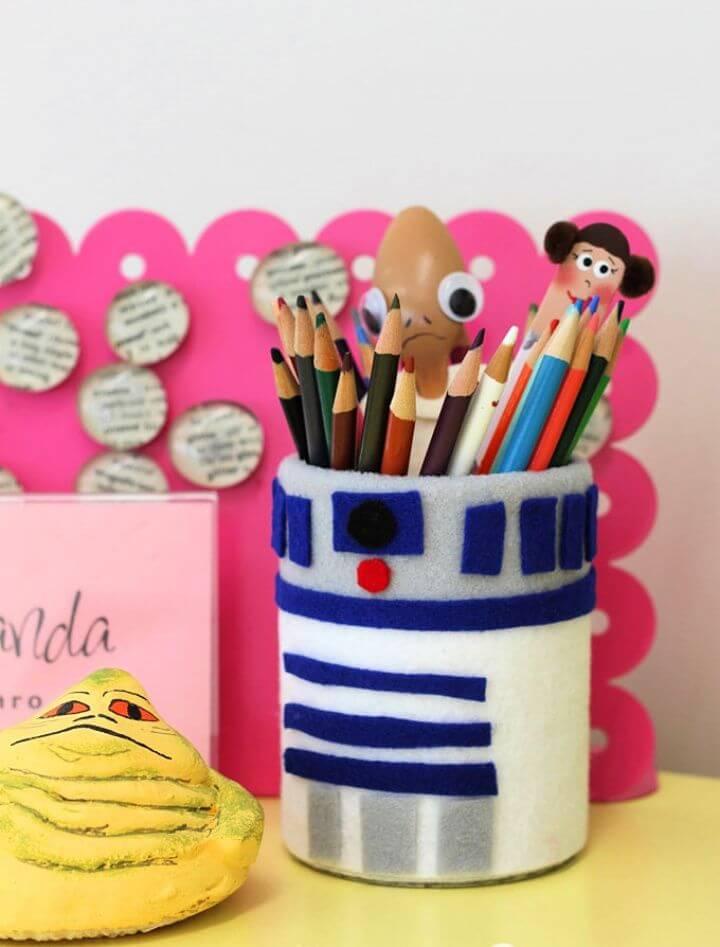 Tutorial: craftsbyamanda
Sturdy Fabric Pencil Holders: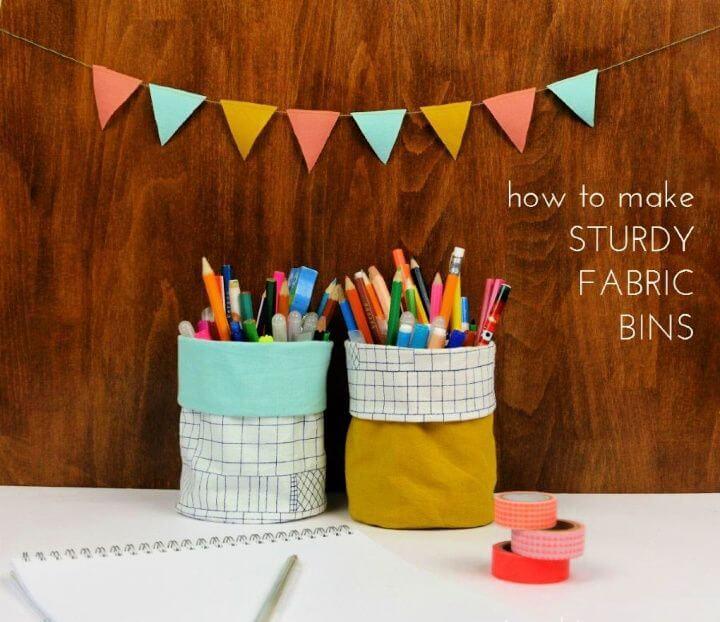 Tutorial: straight-grain