Some occasions in our life are so important that we try our best to make them the most memorable so that we can cherish those memories for the rest of our lives. Here we will talk about one of such occasions. On this platform you will find some awesome ideas that are full of excitement and will make your occasion more special than ever. All of these 34 Classic DIY Crochet Baby Shower Ideas are crochet based and require some very simple crochet patterns that you can easily learn from here.
The first project that we have here is a striped bunny toy which is a perfect thing to make for such an occasion. Similarly we have other toy ideas made with crochet also like this green rabbit here made with a combination of generous green and betraying brown. The next one that we have for you is a donkey toy which is adorable unlike the real animal and is made in so many funky and vibrant colors like pink, yellow, blue and green. One of my personal favorites among all of these is this fat elephant which is round and chubby that you will definitely want to learn to make it with some beautiful colors of your own choice. As cats are most of the people's favorite pet so let's add a cat toy made out of crochet to this list of diy baby shower projects.
Have a look at this crochet swaddle doll which is tiny but has so much cuteness to gain your attention. Bring your attention now to this hedgehog taggie baby toy and learn its pattern in the link given below the picture to make sure you don't miss out on the minor details. Next we have some rattles for the upcoming little one. These rattles are in shape of an ice cream and looks tempting enough to try for the baby shower. Besides this we have other toys also for this special occasion that is coming up. Coming over to some accessories that we can make out of crochet we share with you an idea to make a headband using simple crochet patterns and it will make your little girl look like a princess.
The next project is a fruit based and it's a watermelon baby bootie project done gorgeously with a combination of watermelon green and red yarn. Imagine ending up making this delicate and stunning crochet sofa spread done with a hexagon pattern, it will surely make you feel proud of yourself so try this out soon. You can also make diy crochet baby hats with different patterns that you can learn from here. Panda lovers will surely love our next idea which is a panda bear doll. This is yet another crochet doll done in pink color and is perfect especially when you are having a baby girl. The next project that we have is probably the cutest thing you will see on the internet today and these are crochet polar bears. The next project is a perfect thing for the winters as it's a cozy tail blanket for the little ones. Also learn this unique and impressive lion back pack which will help the little ones keep their stuff and it will look good for the occasion as its beforehand preparation. Next we have a dark pink crochet teddy bear for this one of a kind occasion of your life. Besides this we have other animals also like cute crochet penguins made with fine crochet patterns which you can learn from here.
Have a look at this beautiful crochet carriage for the baby shower, also try to make some baby girl sandals with crochet. Besides this we have other dresses also made with crochet yarn and easy crochet patterns that we have provided with the projects in the link given below the pictures. Similarly we have Crochet baby booties also that will look perfect for this special party. Also include some teething toys in this list made with crochet as they are also a need in for your baby in his early age. Last we have some cupcake costumes also made with the same aim and crafts.
Try the projects discussed above and make sure you are preparing beforehand so that you can welcome the baby with open arms with some of our own beautiful creations.
Striped Bunny Toy: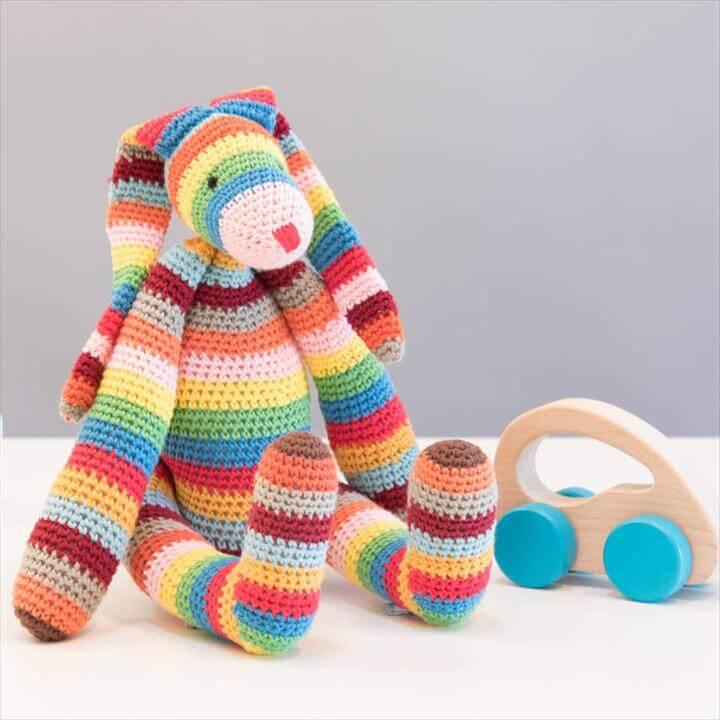 Image: eveleder
Green Bunny Rabbit Amigurumi: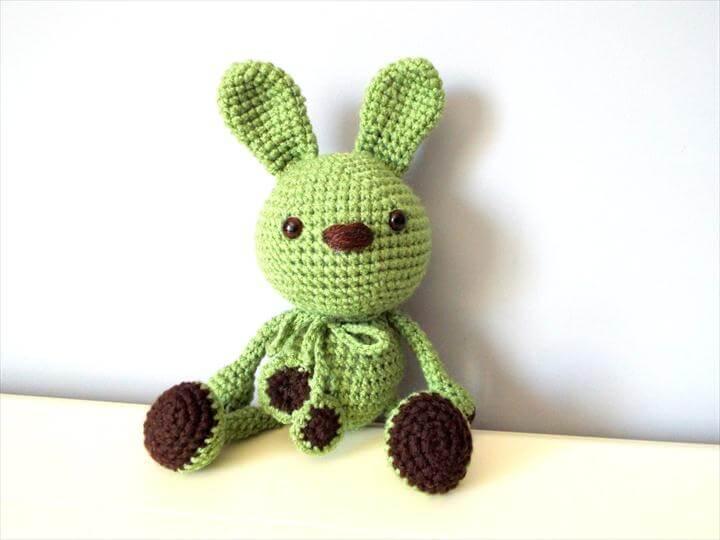 Image: crochettoyscorner
Crochet Colorful Donkey Doll: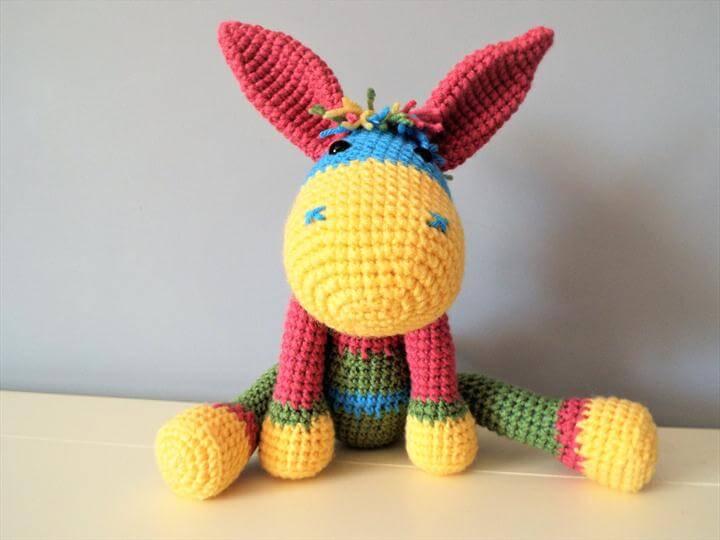 Image: crochettoyscorner
Colorful Elephant Amigurumi: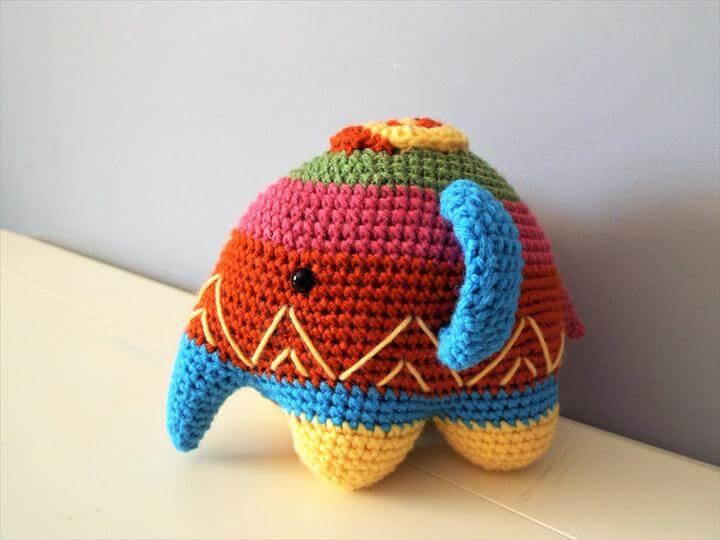 Image: amigurumitogo
Crochet Cat: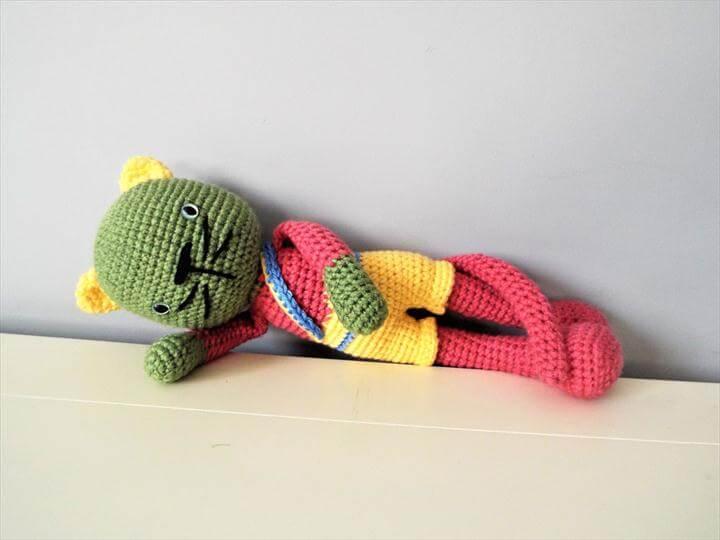 Image: amiamour
Crochet Swaddle Doll: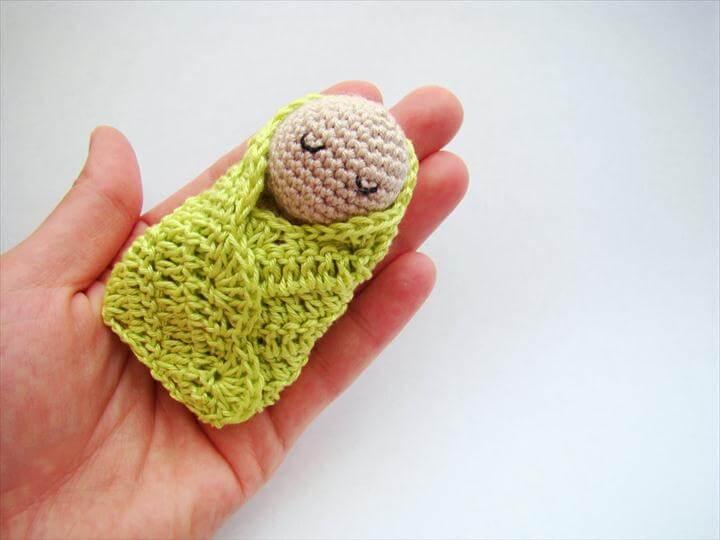 Image: ravelry
Hedgehog Taggie Baby Toy: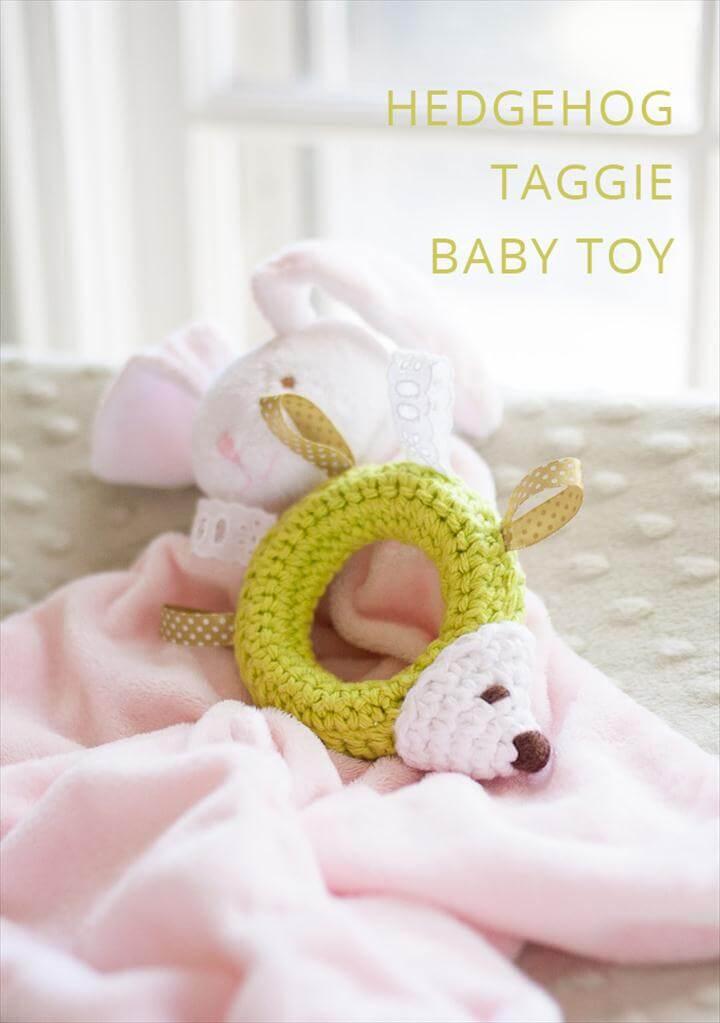 Image: 1dogwoof
Ice Cream Dream Baby Rattle: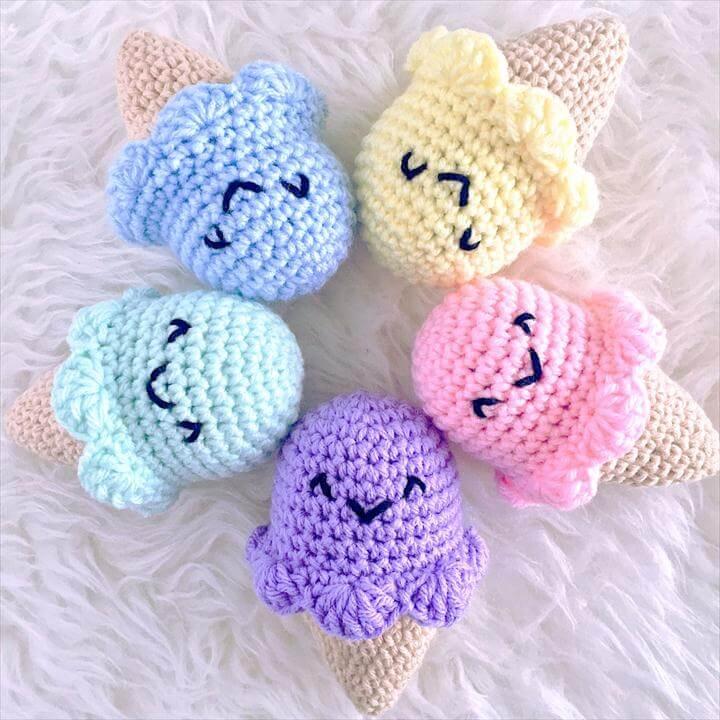 Image: petitremy
Crochet Baby Toys Free Pattern: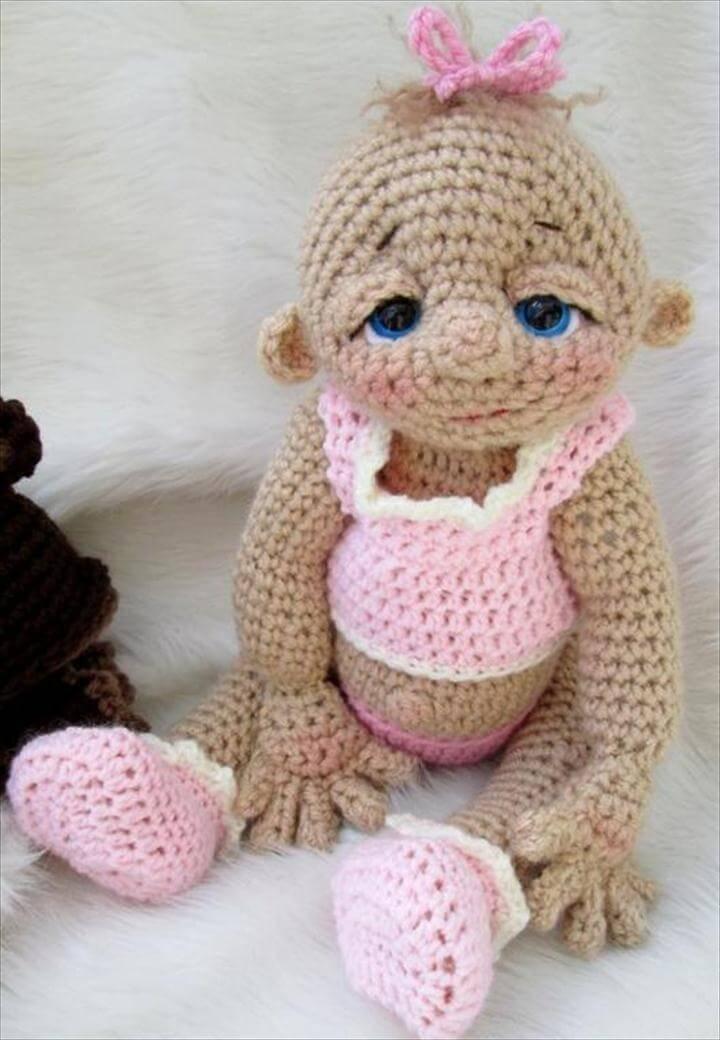 Image: ravelry
Personalized Crochet Swaddle Doll: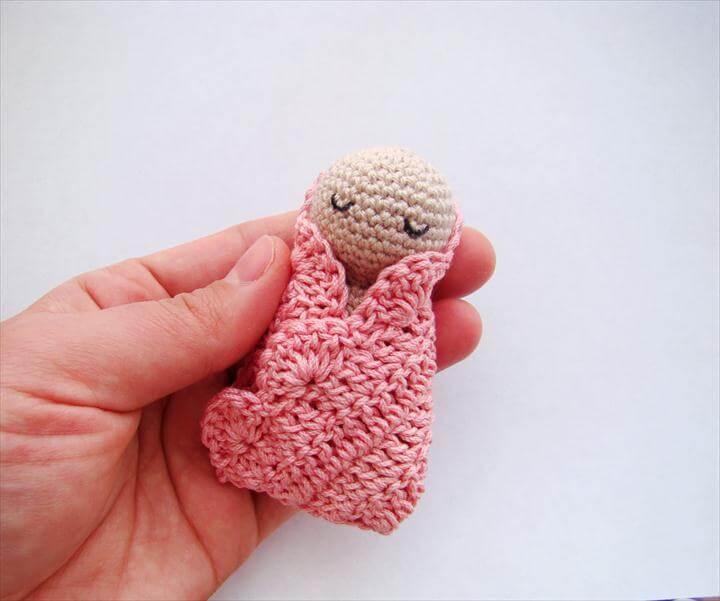 Image: etsystudio
Crochet Headband Pattern: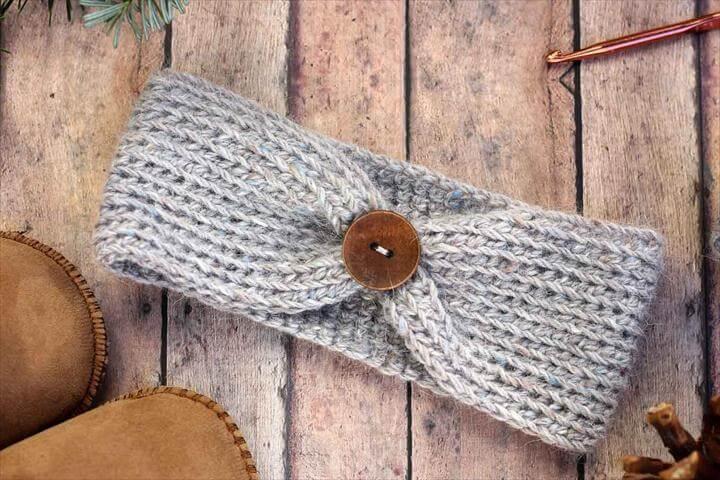 Image: makeanddocrew
Watermelon Baby Booties – Crochet Pattern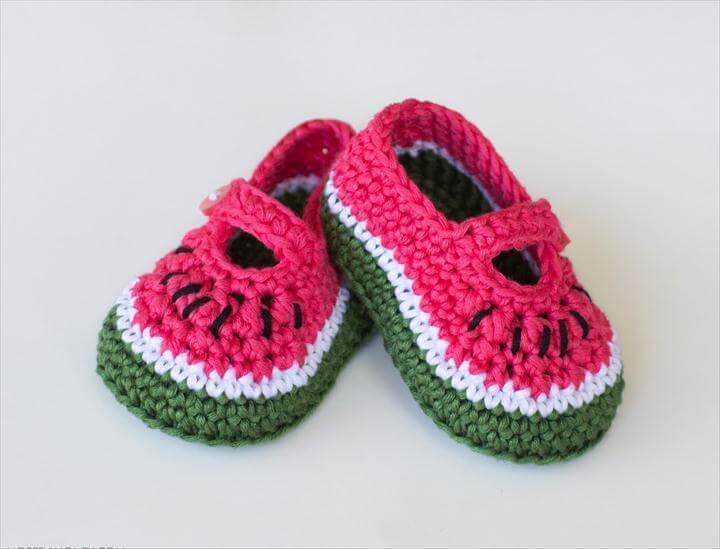 Image: hopefulhoney
"Happy Hexagons" Crochet Afghan Pattern: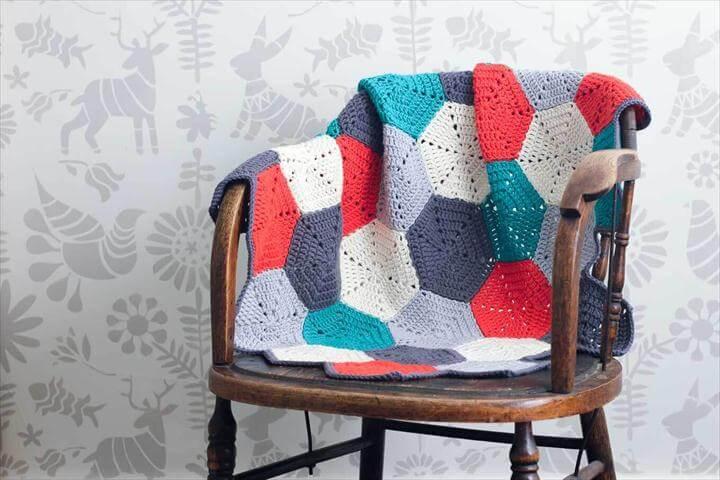 Image: makeanddocrew
 Faux Ribbon Baby Hat: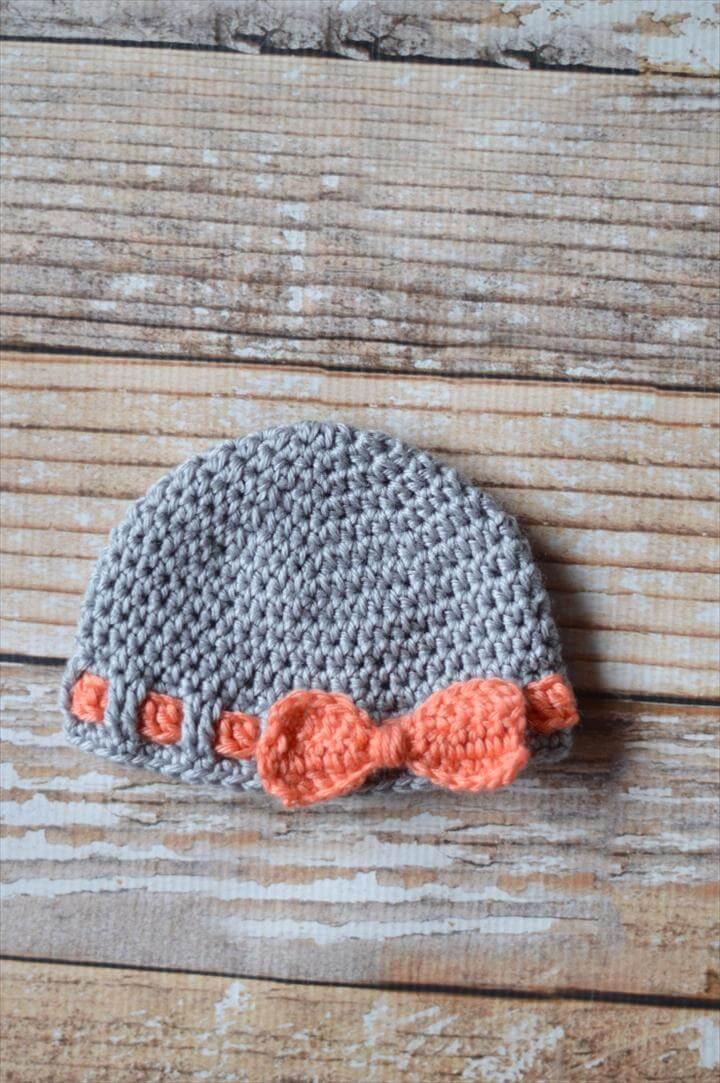 Image: whistleandivy
Crochet Panda Bear Doll: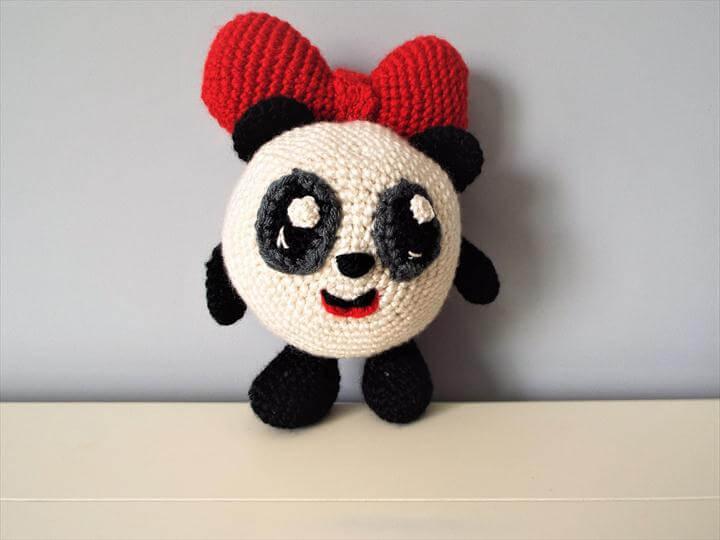 Image: crochettoyscorner
Crochet Pink Doll: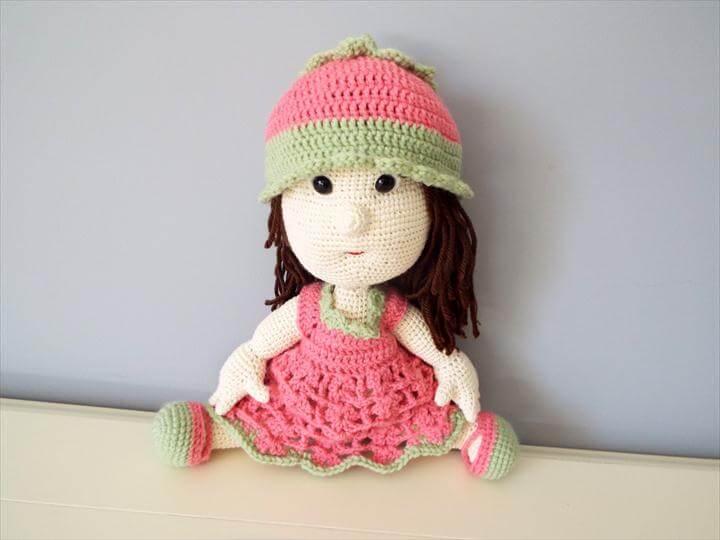 Image: crochettoyscorner
Crochet Polar Bears: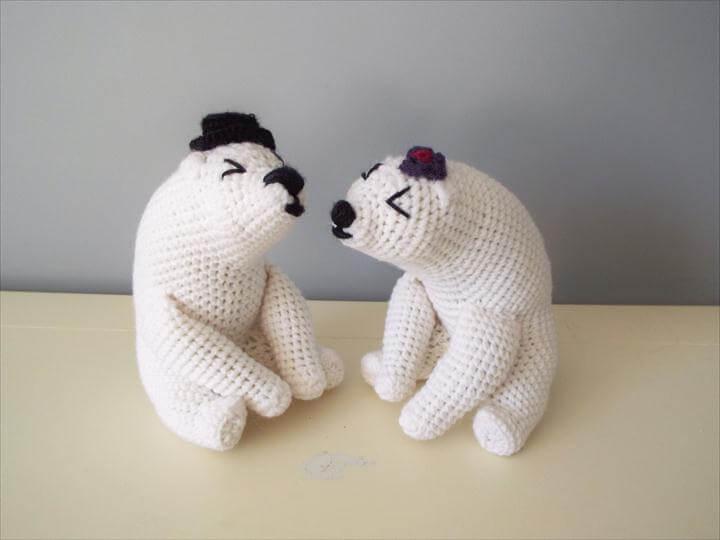 Image: crochettoyscorner
Mermaid Tail Blanket: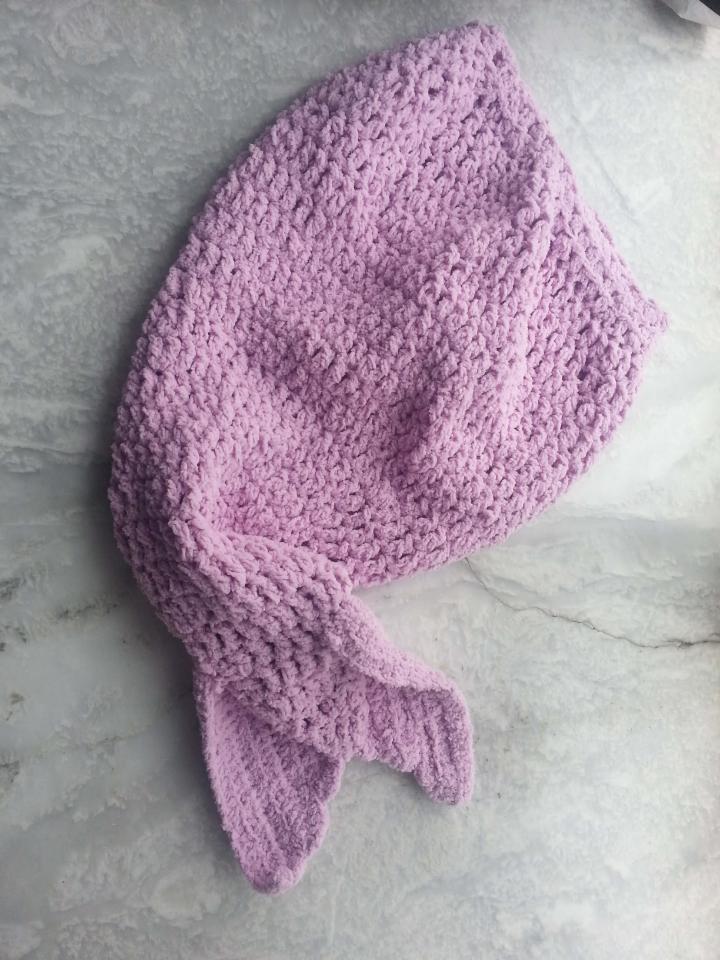 Image: wordpress
Crochet Lion Backpack: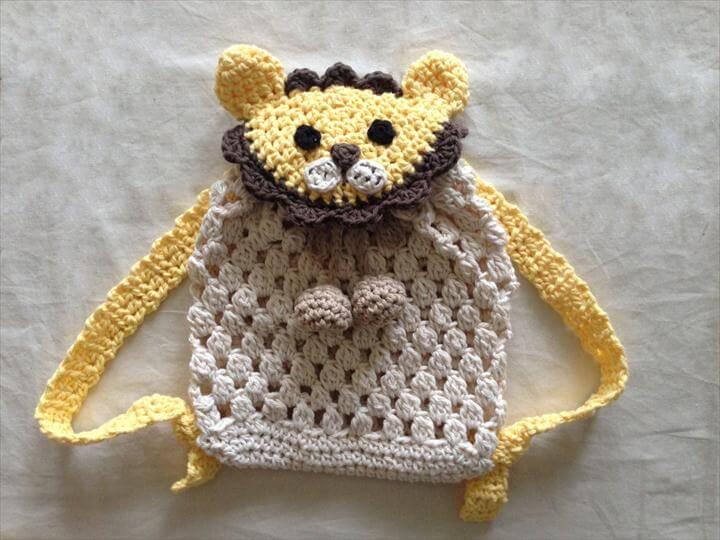 Image: etsystudio
Knitting Headbands: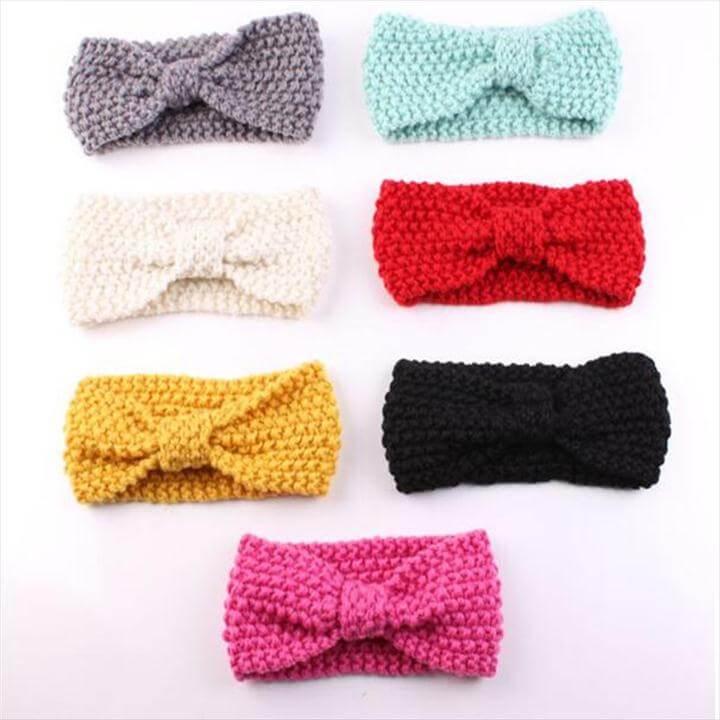 Image: inspirationrealisation
Baby Boy Shower For Winsome: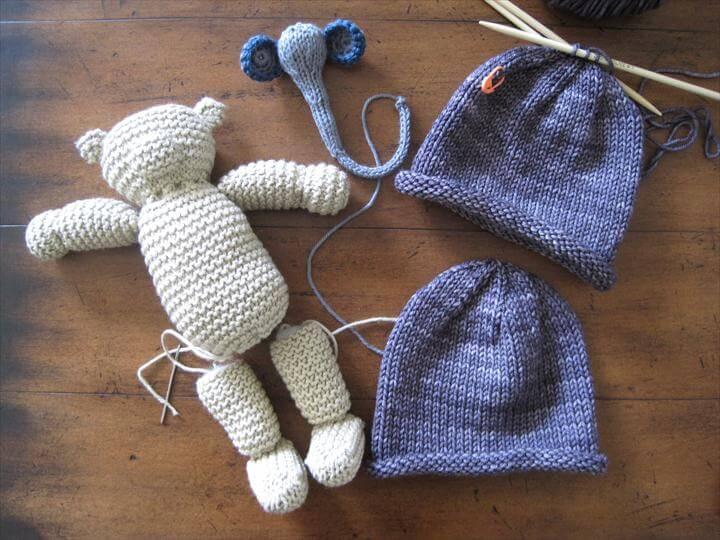 Image: makerknit
Crochet Dark Pink Teddy Bear: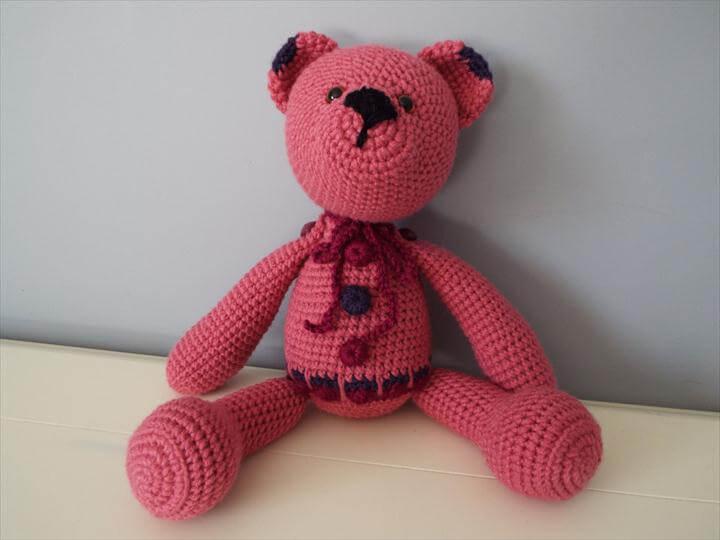 Image: crochettoyscorner
Crochet Blue Penguin Amigurumi: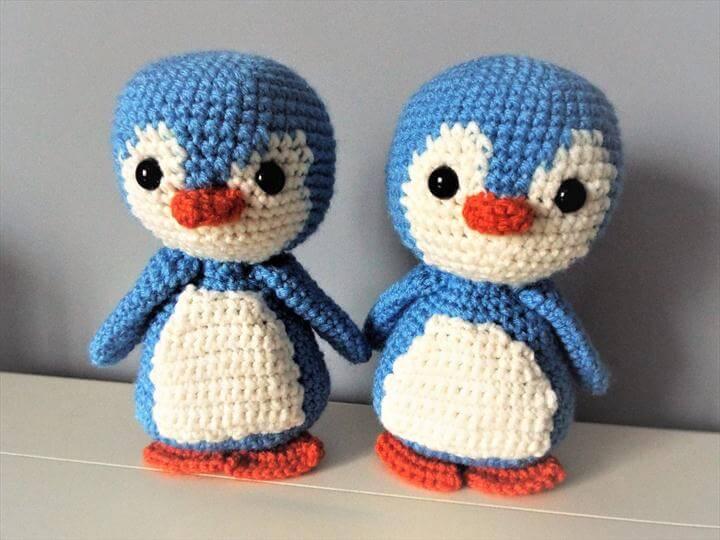 Image: crochettoyscorner
Baby Shower Carriage Favor: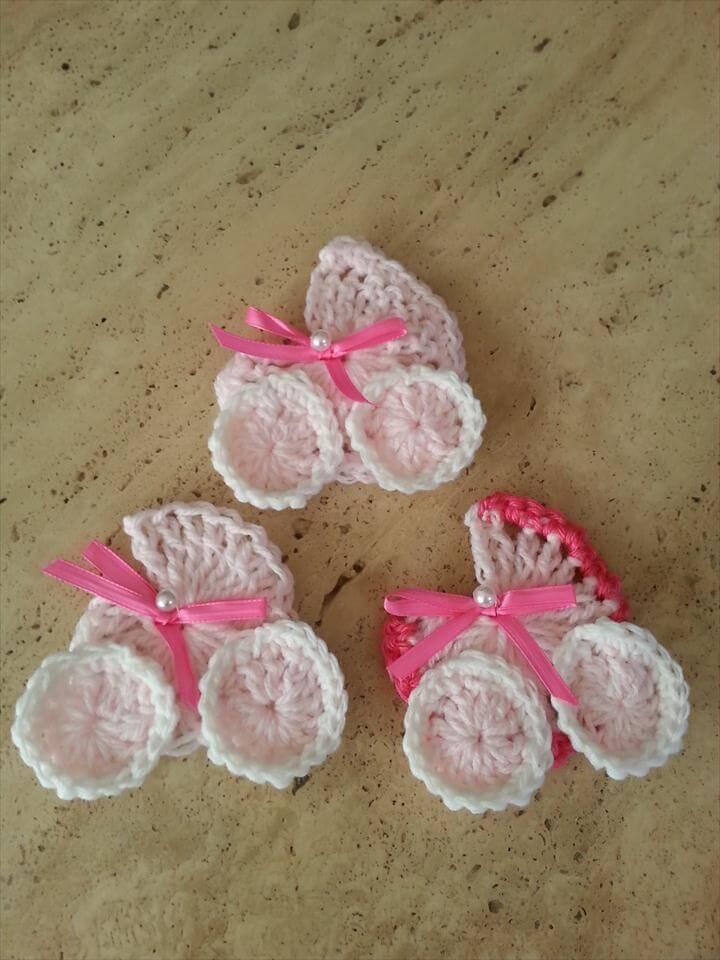 Image: youtube
Crochet Baby Shower Favors: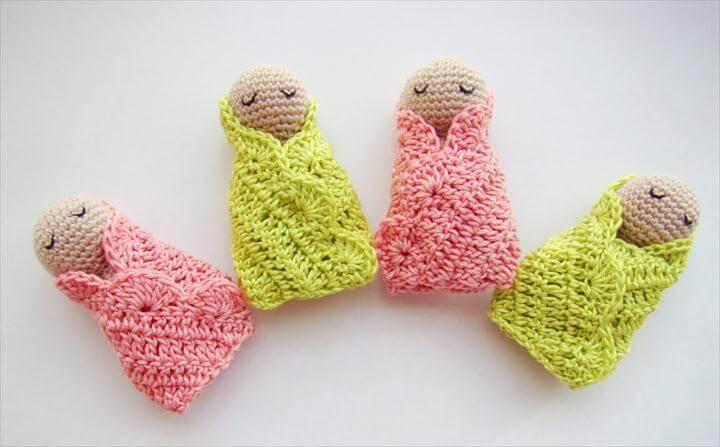 Image: awalkinhell
Crochet Baby Girl Sandals: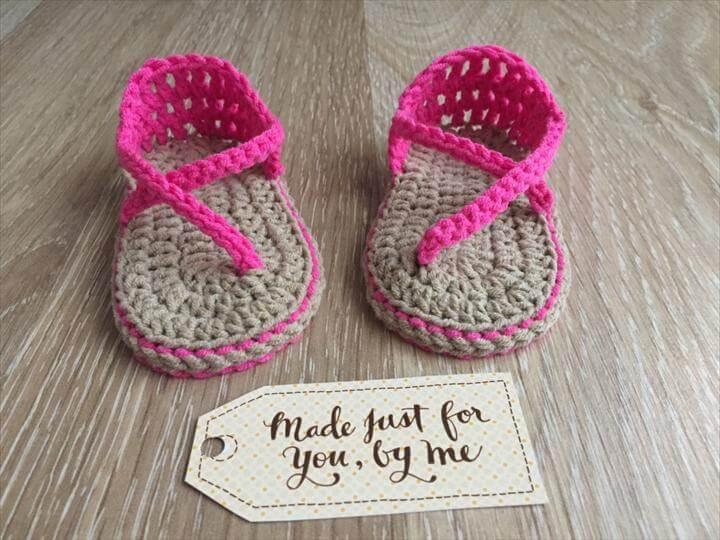 Image: youtube
Recuerditos Para Baby Shower: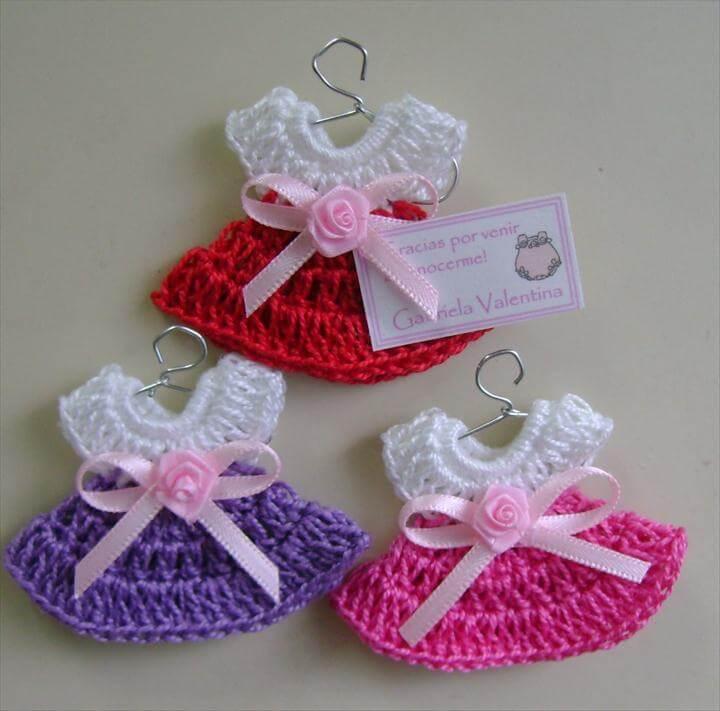 Image: youtube
Baby Booties Knit Kit: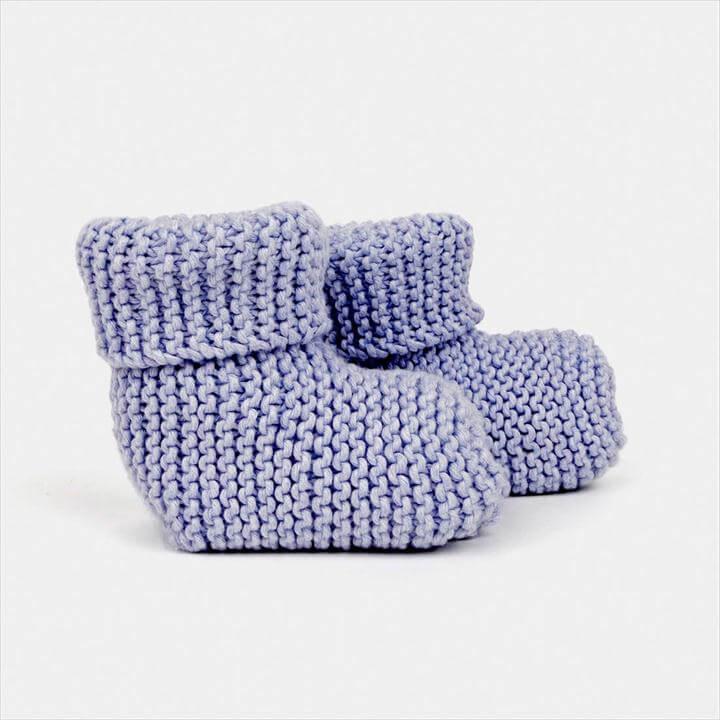 Image: youtube
Teething Toys: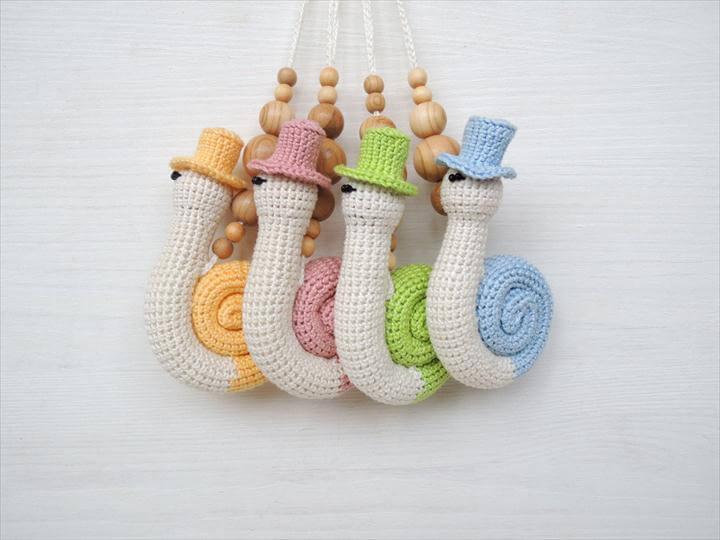 Image: youtube
Crochet Clown Doll Amigurumi: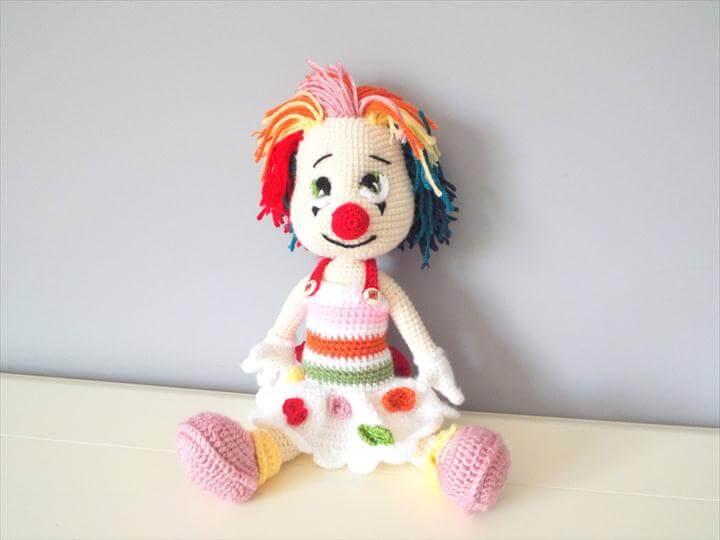 Image: youtube
Lovely Pink Kitty Cat Earflap Hat: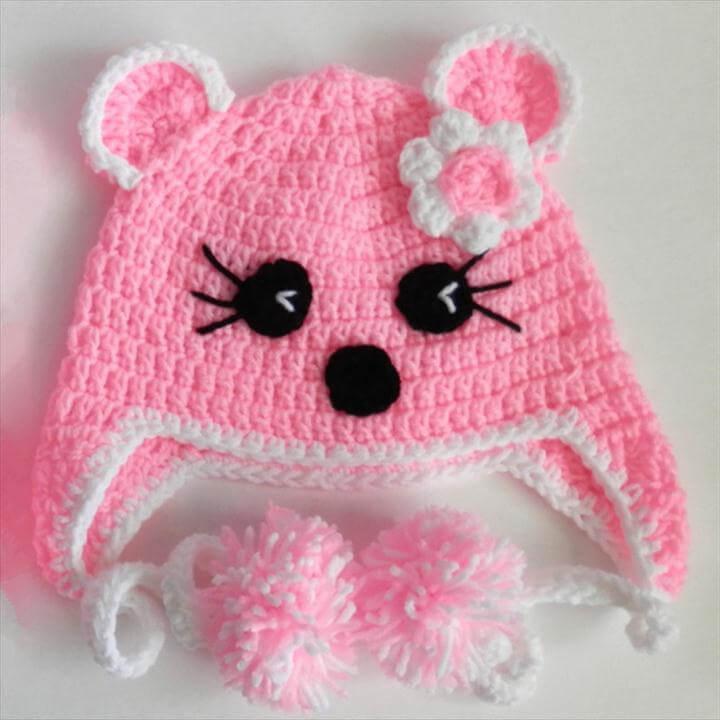 Image: persialou
Floral Baby Blanket Pattern: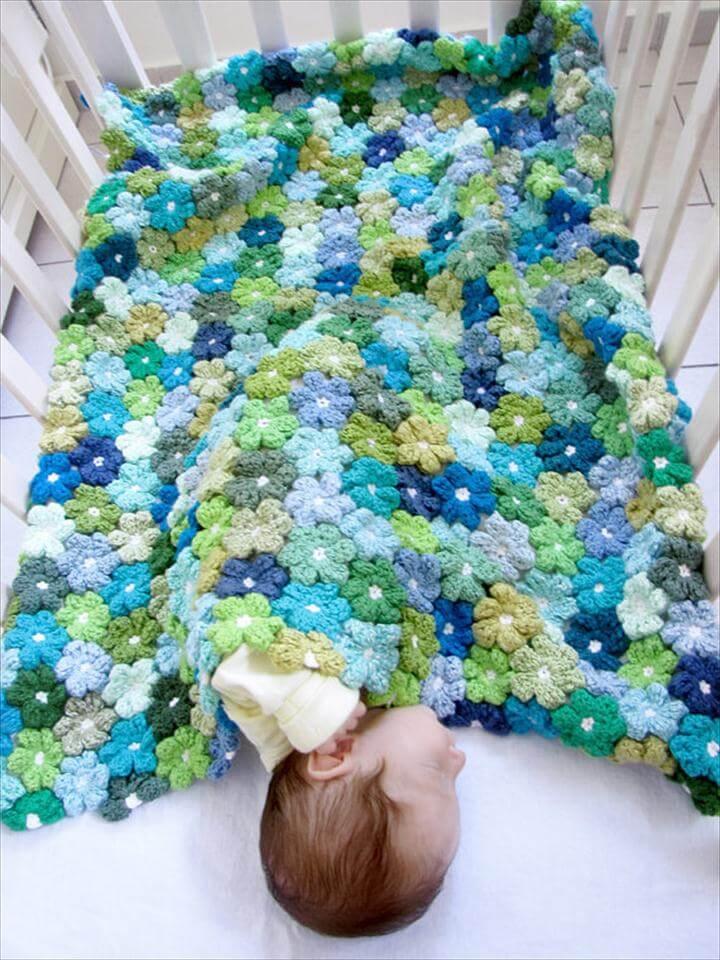 Image: wonderfuldiy
Baby Cupcake Costume: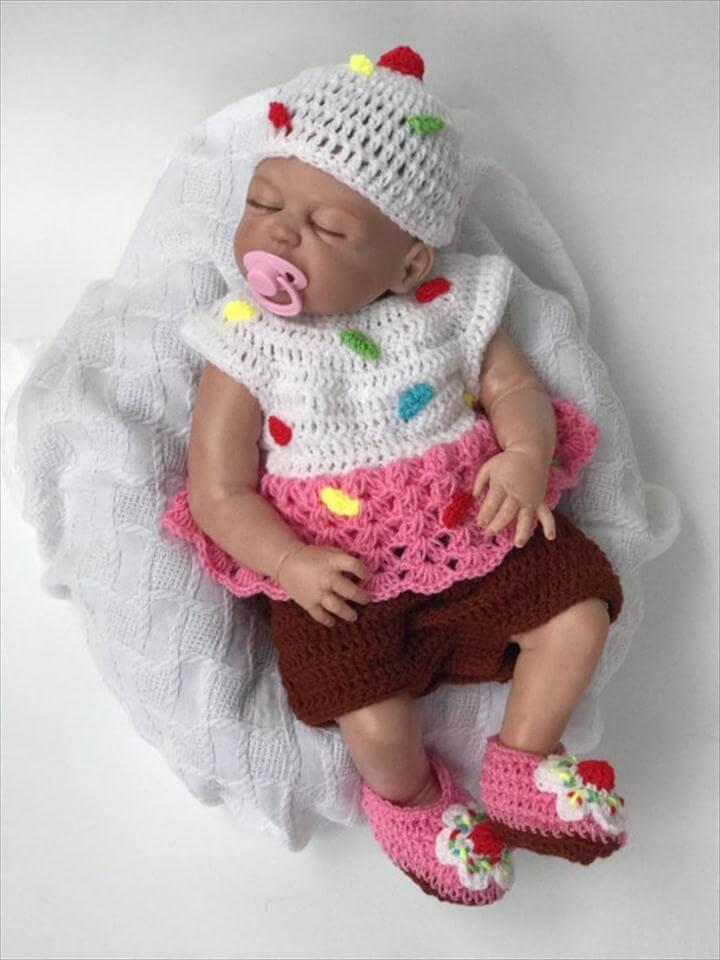 Image: craftdrawer
Cupcake Washcloth: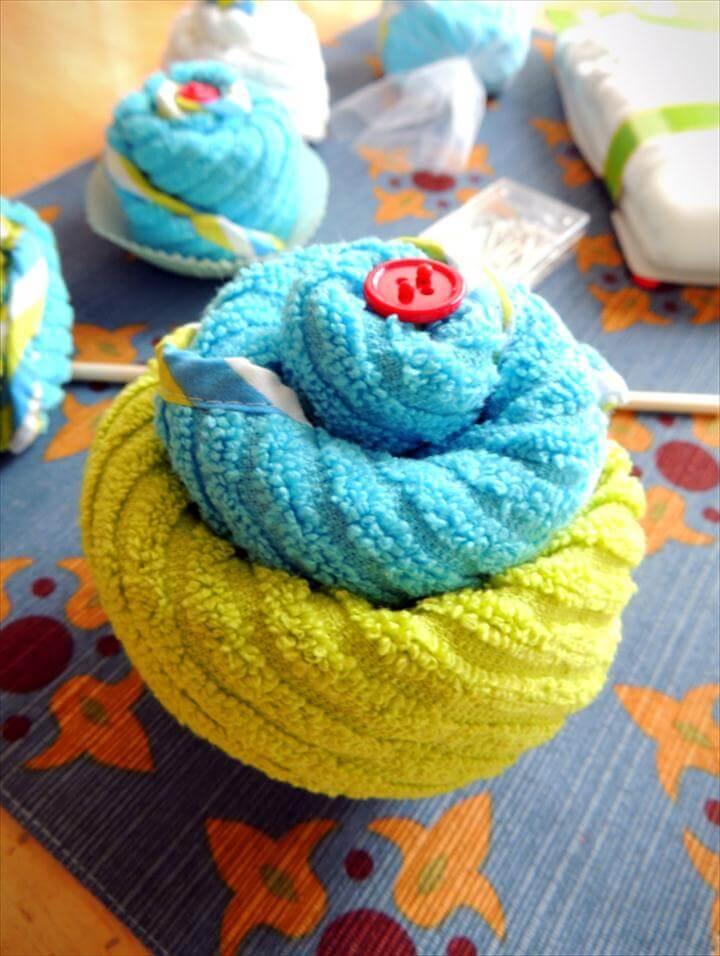 Image: rachellainedesigns