The bath bomb is actually a mixture of dry ingredients which creates effervescence when putting in water. It creates bubbles in the bathwater and releases essential oils, scent, and color. Some amazing bath bombs are available in the markets but they are a bit expensive so we have come up with some great 48 DIY bath bombs with step by step projects to make your own DIY bath bombs.
The purpose of these amazing DIY bath bombs is actually to make the bath time more and more fun like never before. Have a look at these amazing tricks to make our own favorite bath bombs and make your bath time full of excitement.
The first one we have here is a Midas touch bath bomb and is surely attractive and one of a kind. Next, we have mini bath bombs fizzier which are not only easy to make but are handy for every bath time as they are smaller in size. Lemon is something which is most refreshing and soothing so we here we have told you how you can make a refreshing bath bomb out of lemon and some other ingredients. See the details and make your own lemon bath bomb.
Next is a gorgeous beast bath bomb which is as amazing as any of them but in appearance, it takes over all other ideas. Grab some ingredients according to the theme and make this one a part of your next bath time. Here we have also shared some DIY bath bomb recipes which are safe for kids as well both in terms of making and using. Lavender is actually most of the people's favorite scent and that's the reason why it is involved in all fragrant items. Here is a lavender bath bomb recipe for the people fond of lavender fragrance. When we are making we customize bath bombs how can we forget cocoa as an ingredient for them?
So learn this recipe and follow the instructions step by step and make the shape of a cute bear to make you feel good. Doughnuts are also something adorable if used as a theme for DIY bath bombs and since we are looking for ideas that make the cutest bath bombs so what's better than doughnuts? Here are pretty green apple bath bombs which sounds pretty cool for using in a bath since the name is giving a great concept so try these out soon as they deserve to be tried. Next, are the lush inspired bath bombs which are most perfect for the bath time than any other idea here. Rose is also something that we can never ignore while making something like this so add this rose gold bath bombs to your wish list. You can also make some heart-shaped and other shapes of DIY bath bombs with the help of the stencils.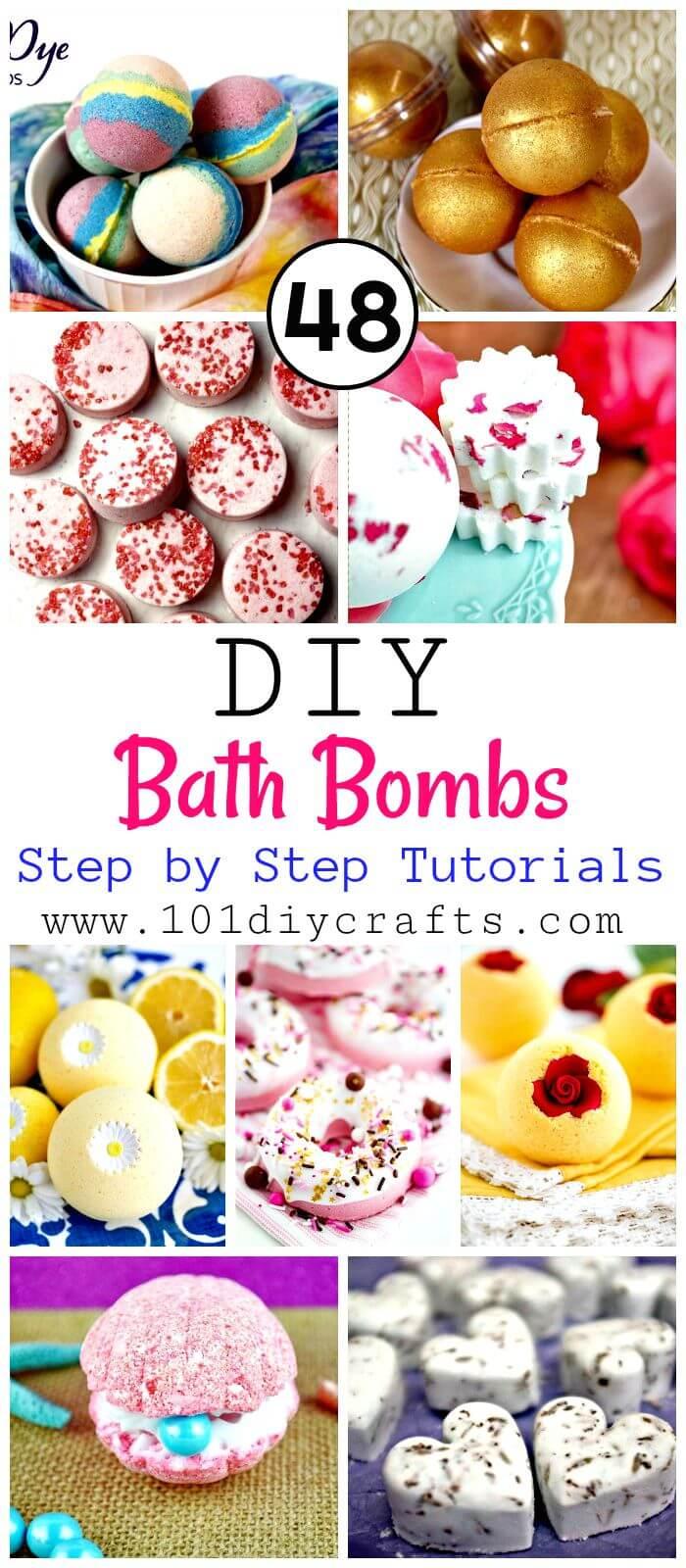 Some of the personal favorites of all these DIY bath bombs are the tie and die bath bombs that look super cool and are very easy to make. Also, try some rainbow sprinkle bath bombs that are super cool and have become the most popular ones. Want some more refreshing bath time? Try these green tea inspired bath bombs to create a refreshing effect on your bathtub. Besides this there is some beach inspired, geode inspired, bath bombs without citric acid, peppermint bath salts, black bath bombs, bath bomb with a toy inside should also be in your wish list this season.
Try these exciting projects and share with your friends the secrets to making some gorgeous DIY bath bombs.
Midas Touch Bath Bombs: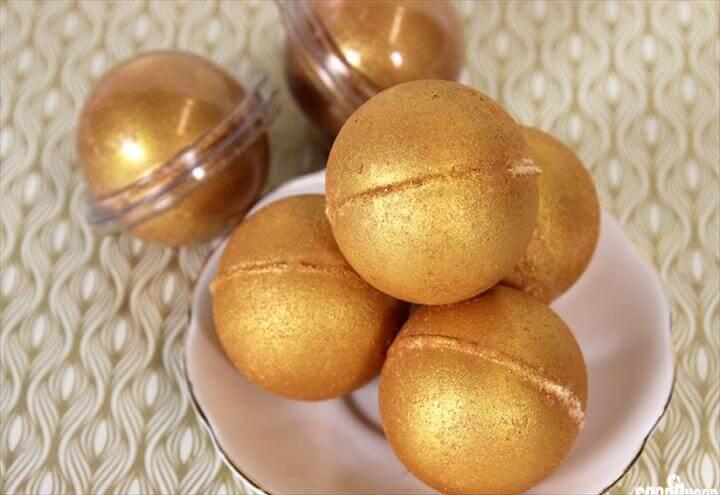 Image: soapqueen
Mini Bath Bomb Fizzies: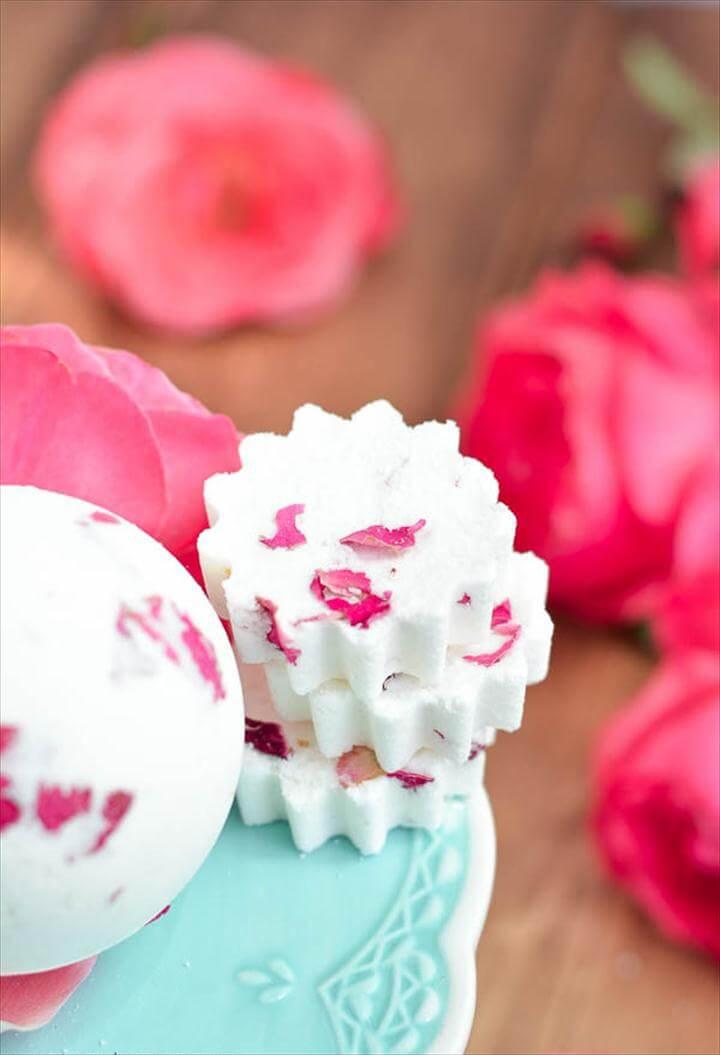 Image: apumpkinandaprincess
Lemon Bath Bombs: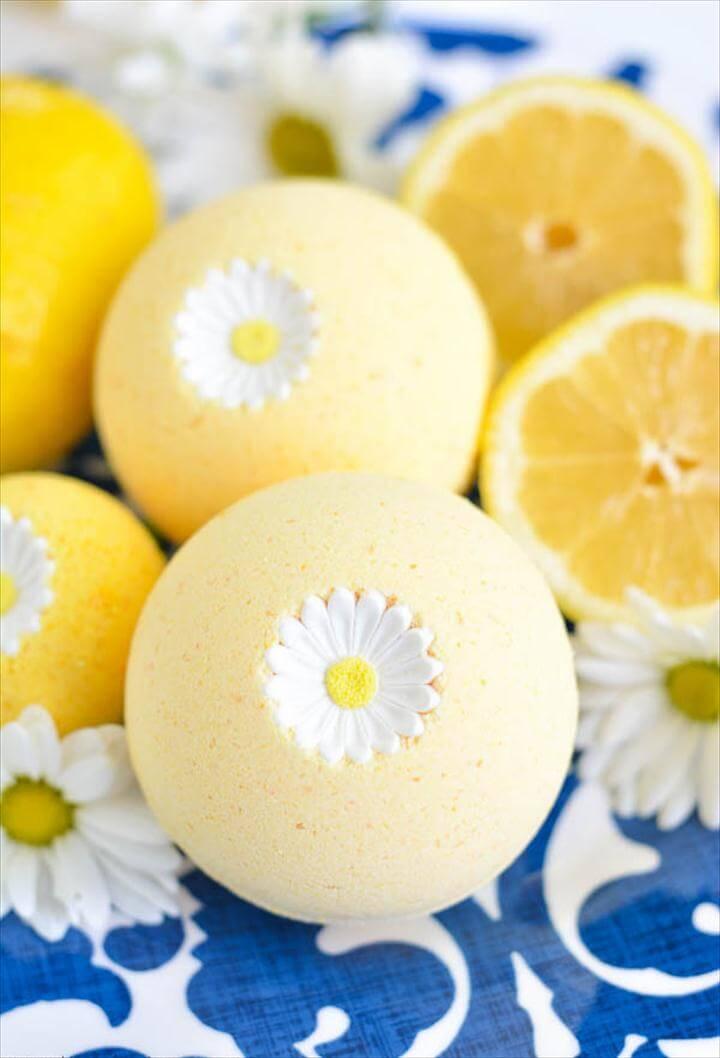 Image: apumpkinandaprincess
Bath Bombs Recipe: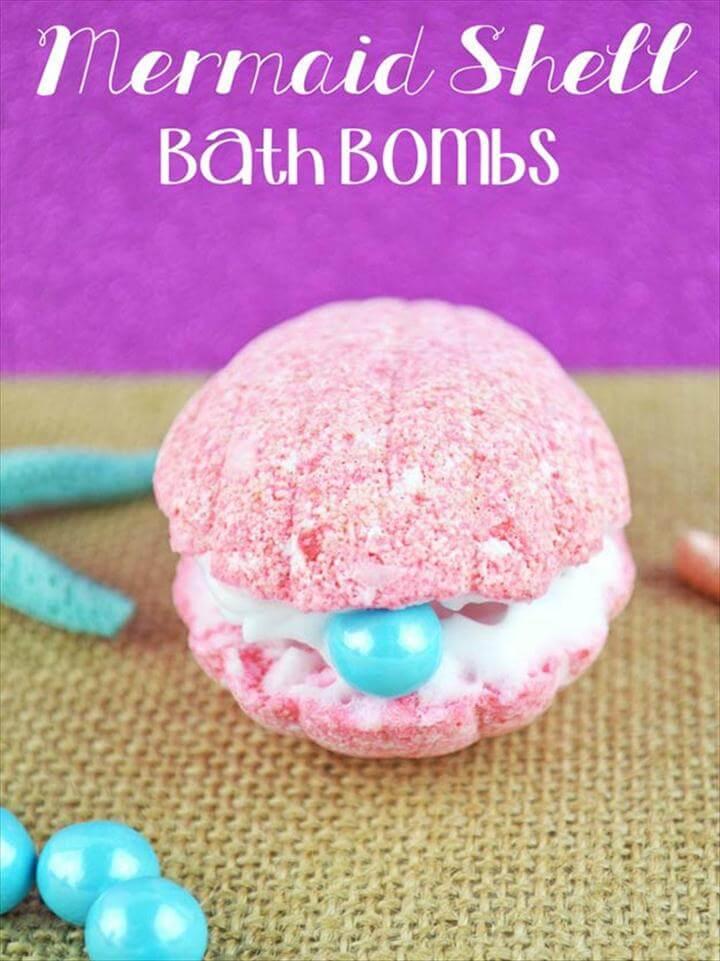 Image: totallythebomb
Beast Bath Bomb: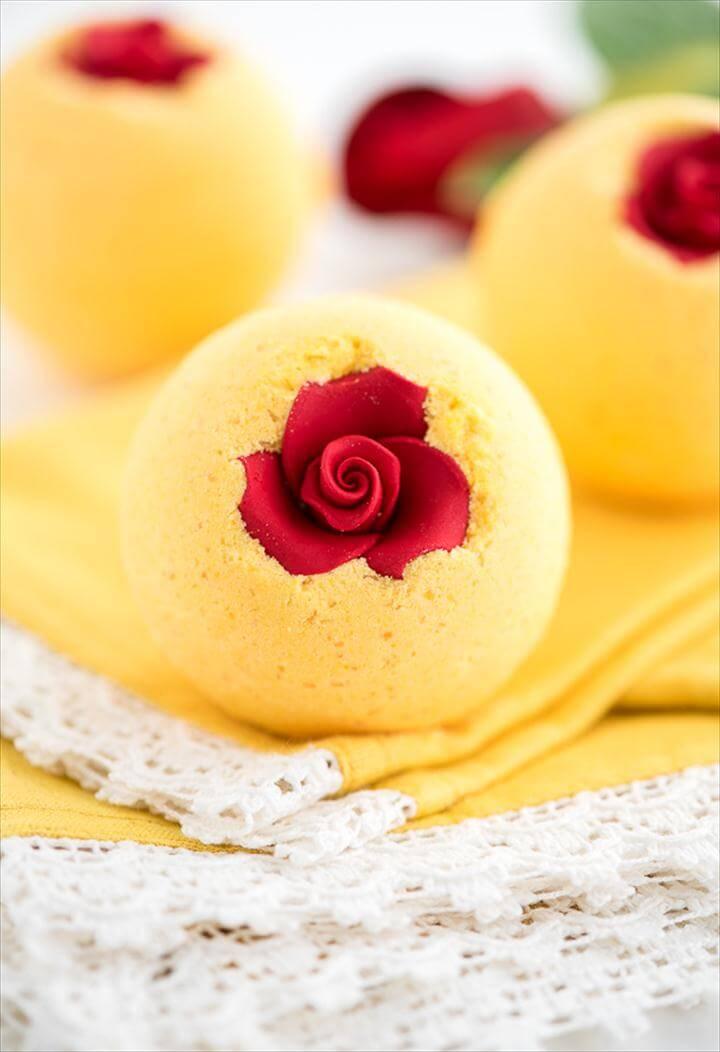 Image: apumpkinandaprincess
Bath Bomb Recipe For Kid's: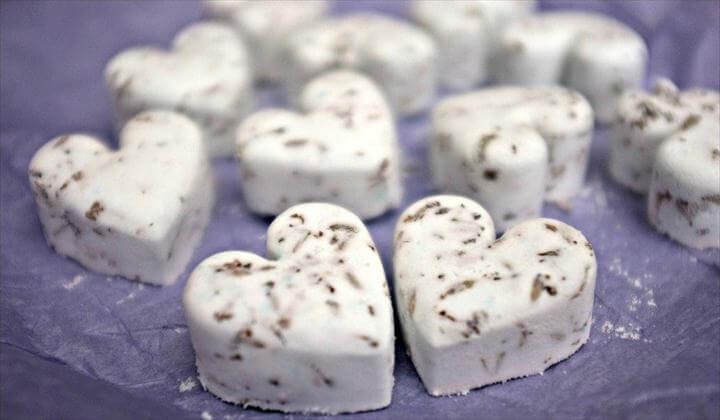 Image: redtedart
Lavender & Rose Bath Bombs: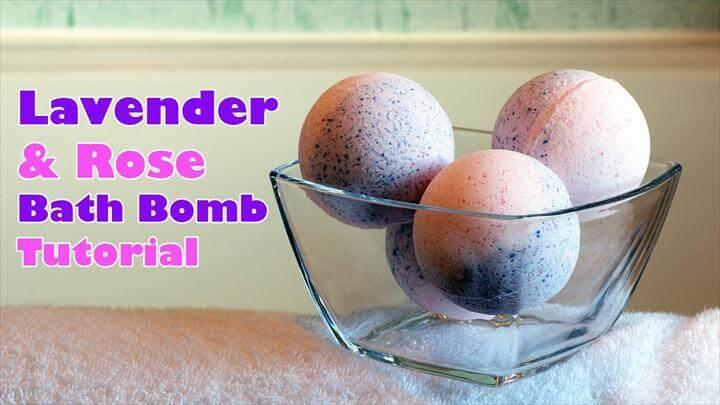 Image: youtube
Cocoa Bear Bath Bombs: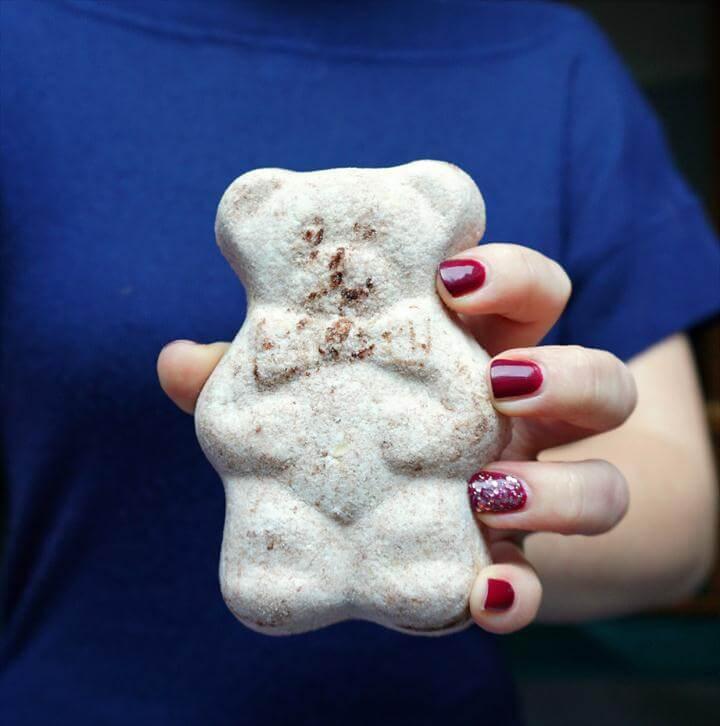 Image: themakeupdummy
Donut Bath Bombs: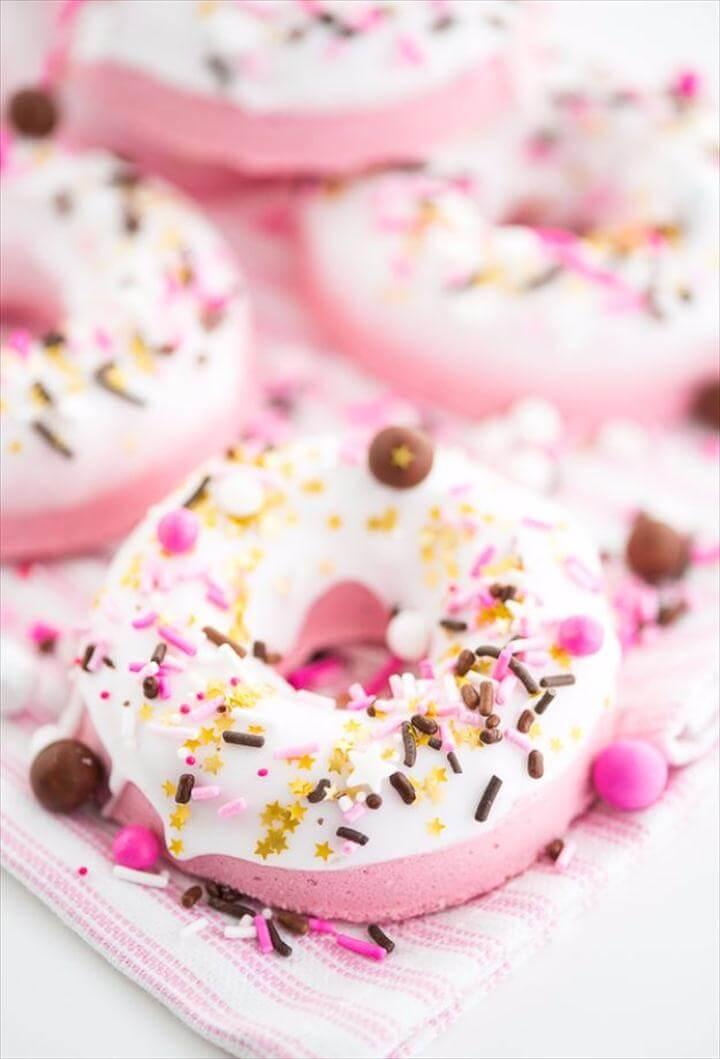 Image: apumpkinandaprincess
Green Apple Bath Bombs: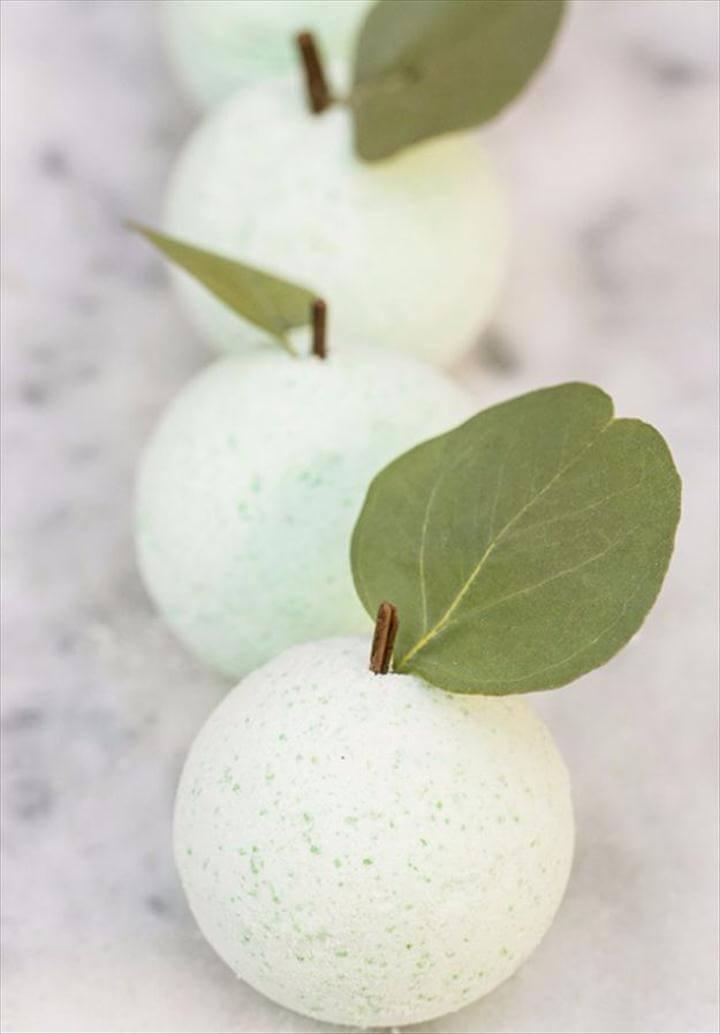 Image: sugarandcharm
Lush Inspired Bath Bombs: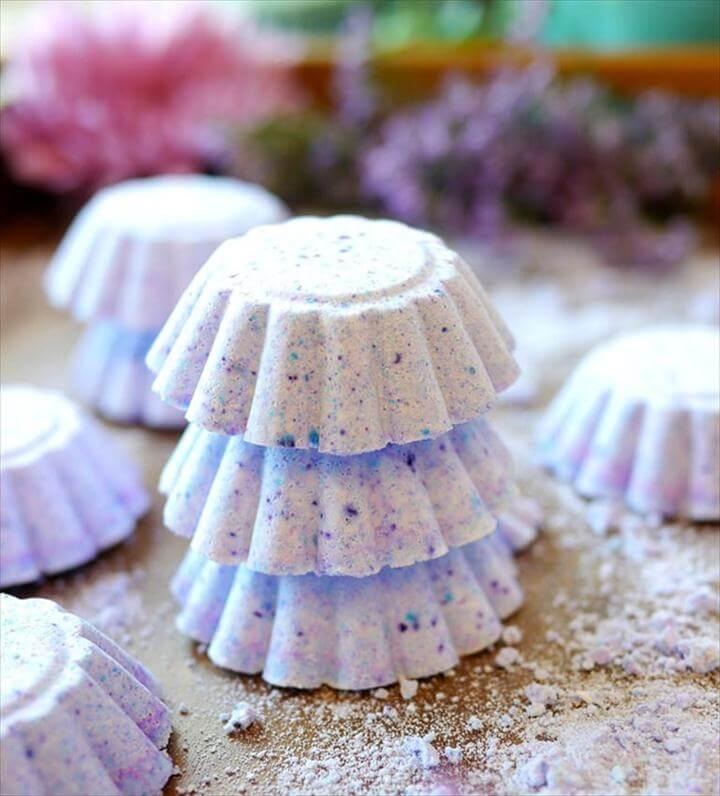 Image: everythingetsy
Rose Gold Bath Bombs: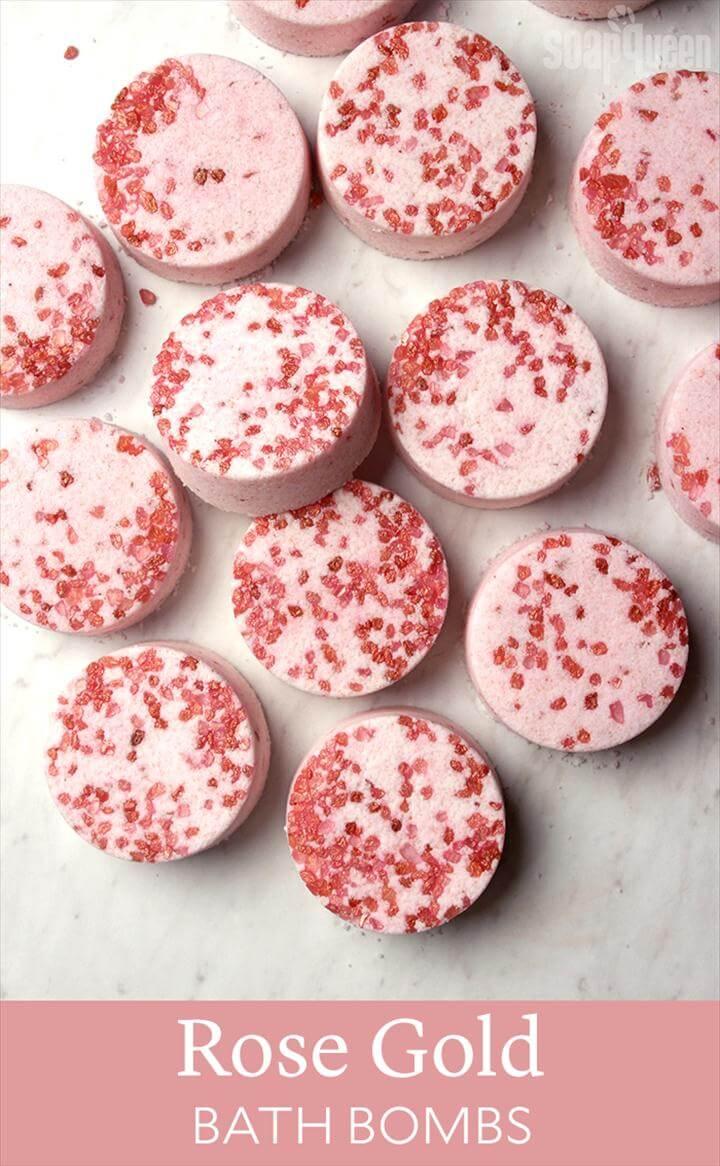 Image: soapqueen
Bath Bombs: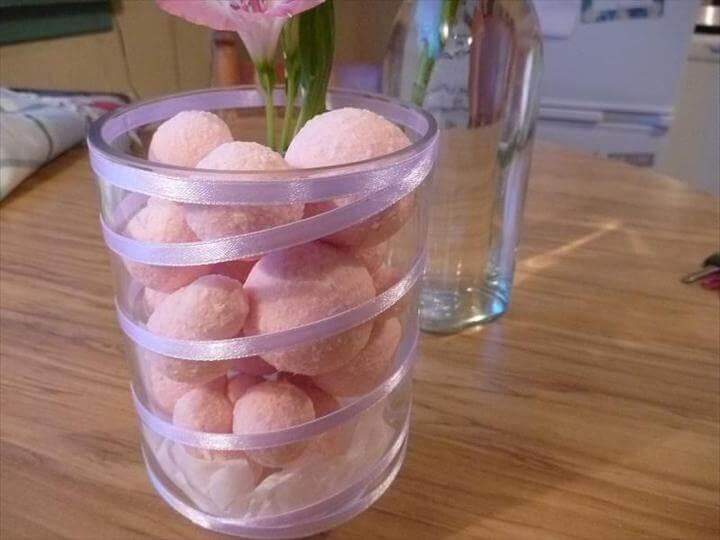 Image: instructables
DIY Fizzy Bath Bombs: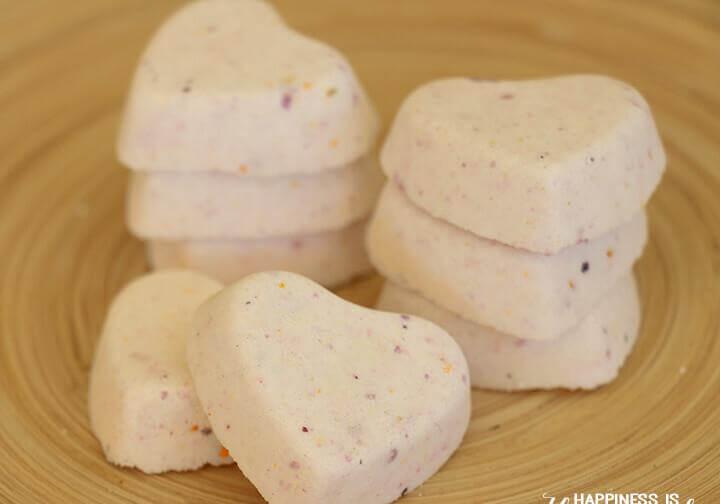 Image: happinessishomemade.net
Bath Bombs Without Citric Acid: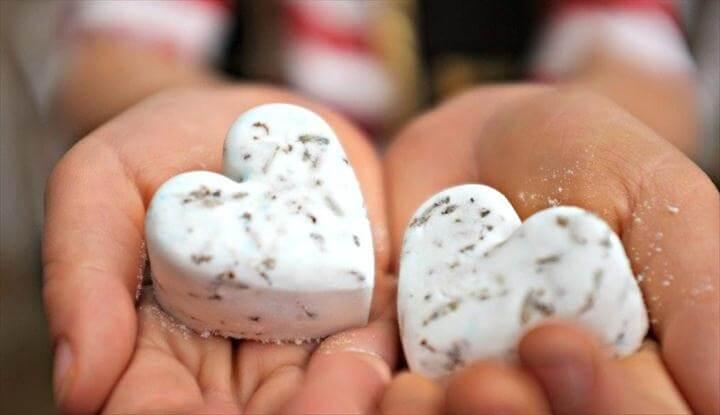 Image: redtedart
Mini Key Lime Bath Bomb Tutorial: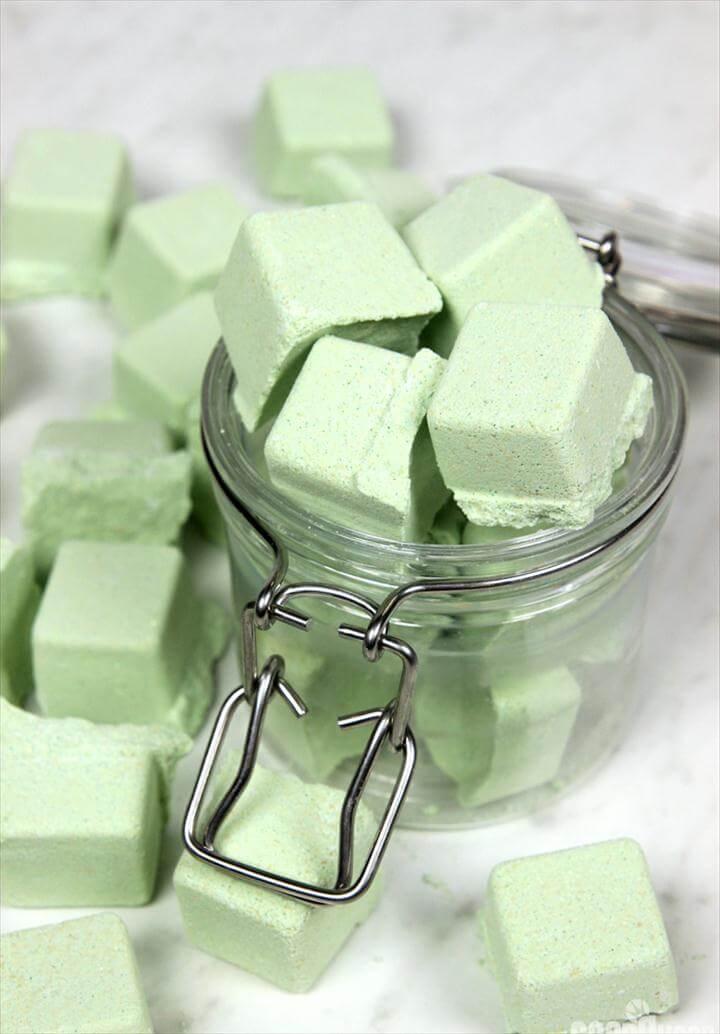 Image: soapqueen
Galaxy Lush Bath Bomb: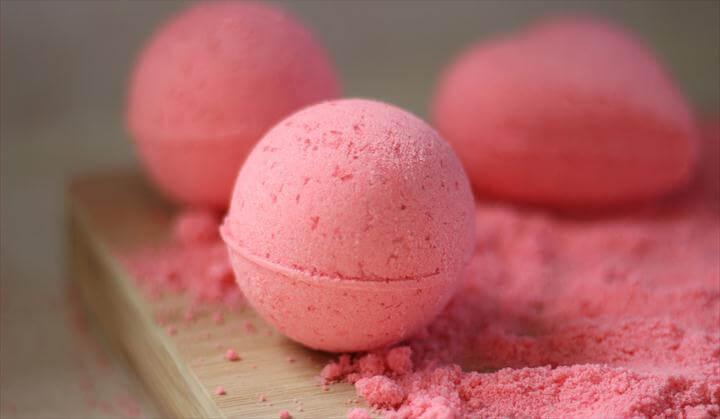 Image: youtube
Rose, Lavender, & Oatmeal Bath Bombs: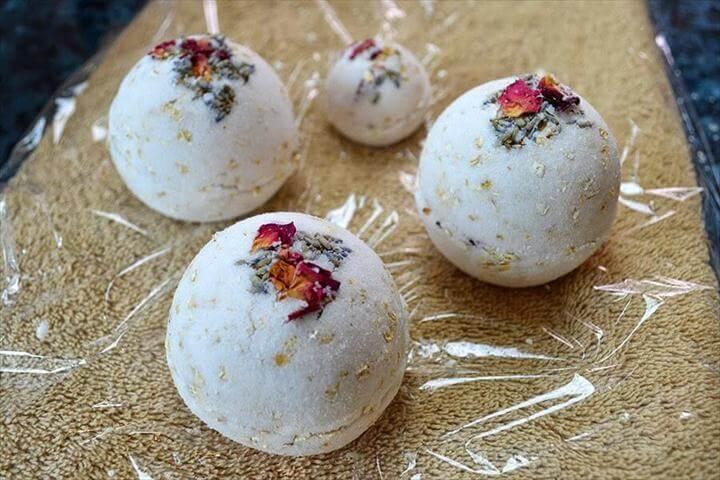 Image: lovelygreens
Pumpkin Spice Latte Bubble Bath Bombs: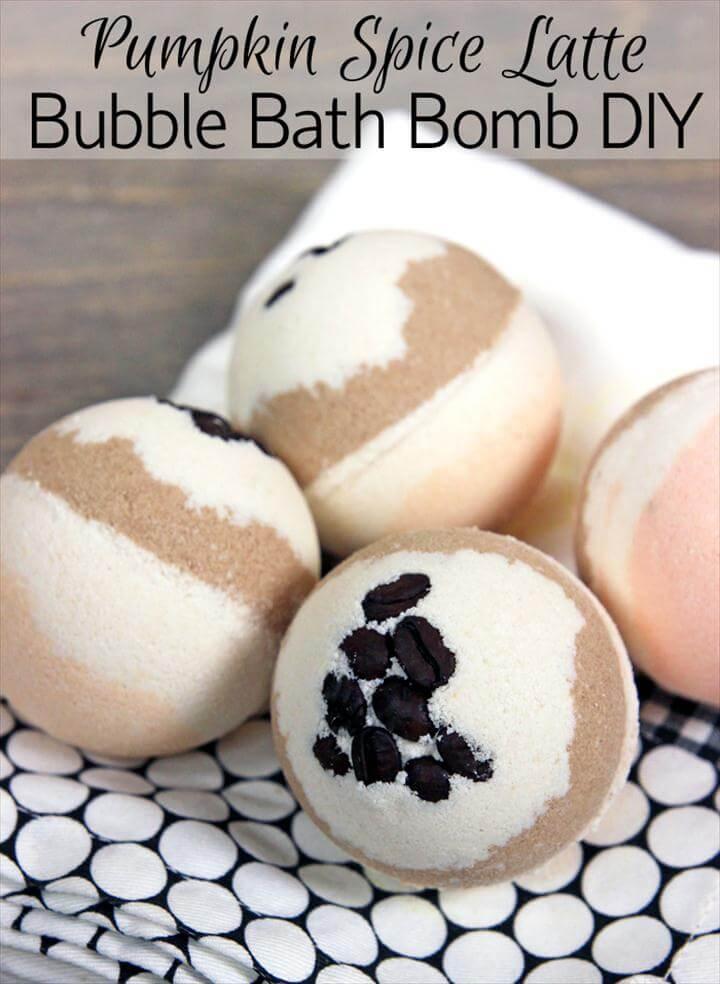 Image: soapqueen
Tie-Dye Bath Bomb Tutorial: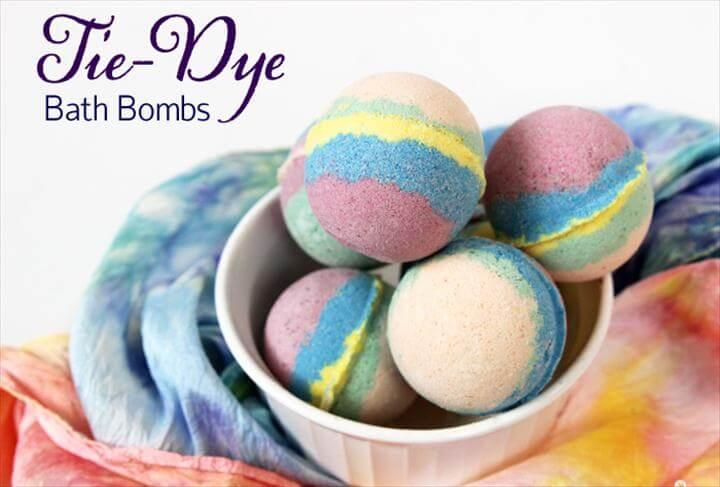 Image: soapqueen
Luscious Lavender Bath Bomb: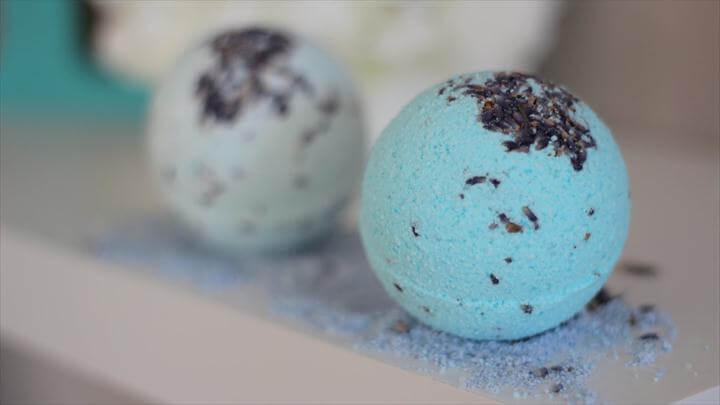 Image: youtube
Rainbow Sprinkle Bath Bombs: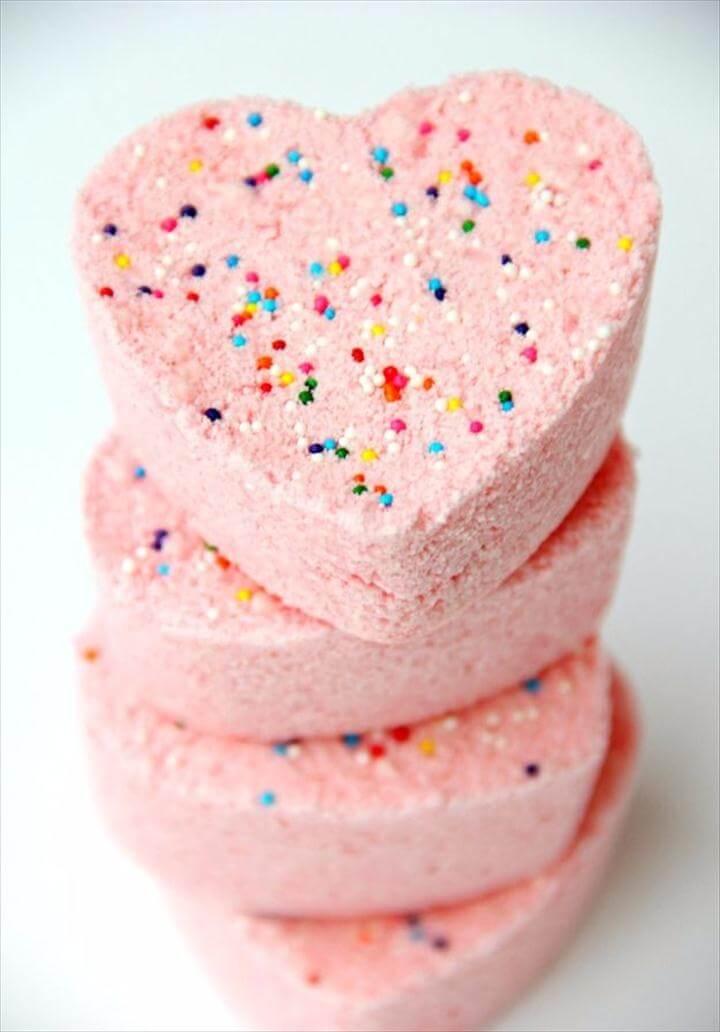 Image: bitzngiggles
Homemade Bath Bombs: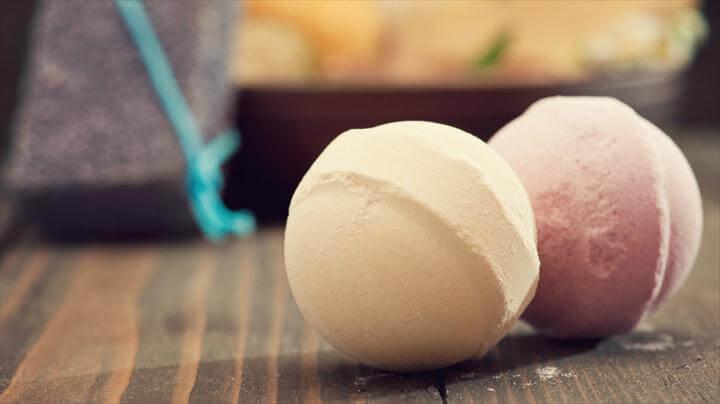 Image: sheknows
Rainbow & Gold Lustre DIY Bath Bombs: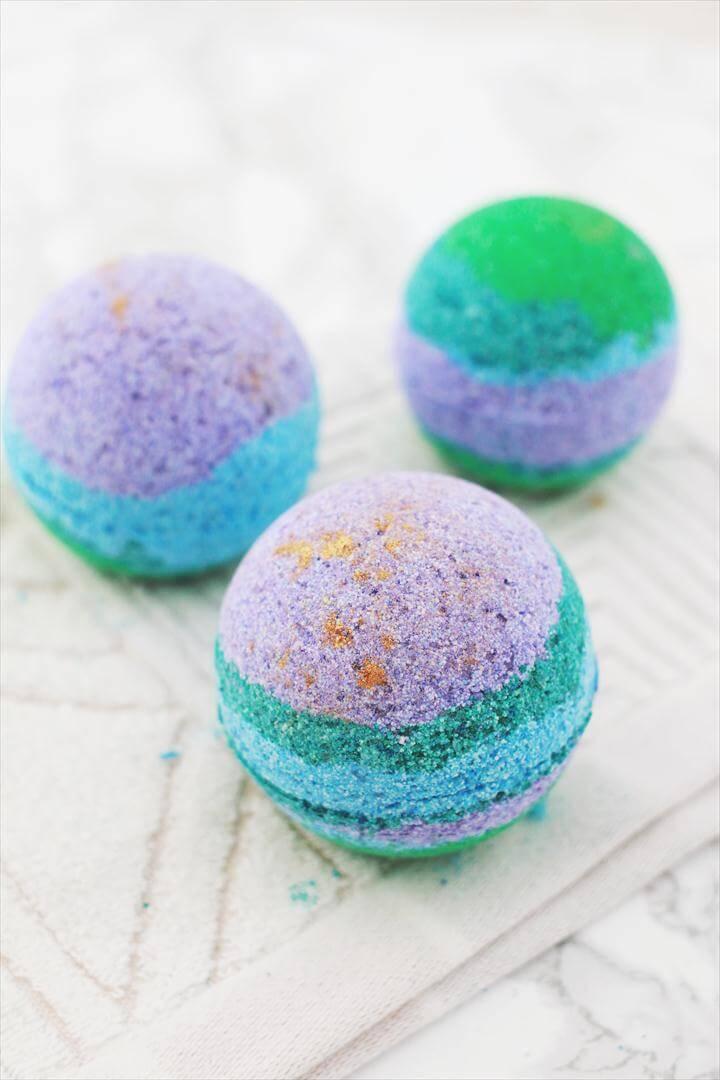 Image: abeautifulmess
Green Tea Bath Bombs – Pumpkin Spice Bath Bombs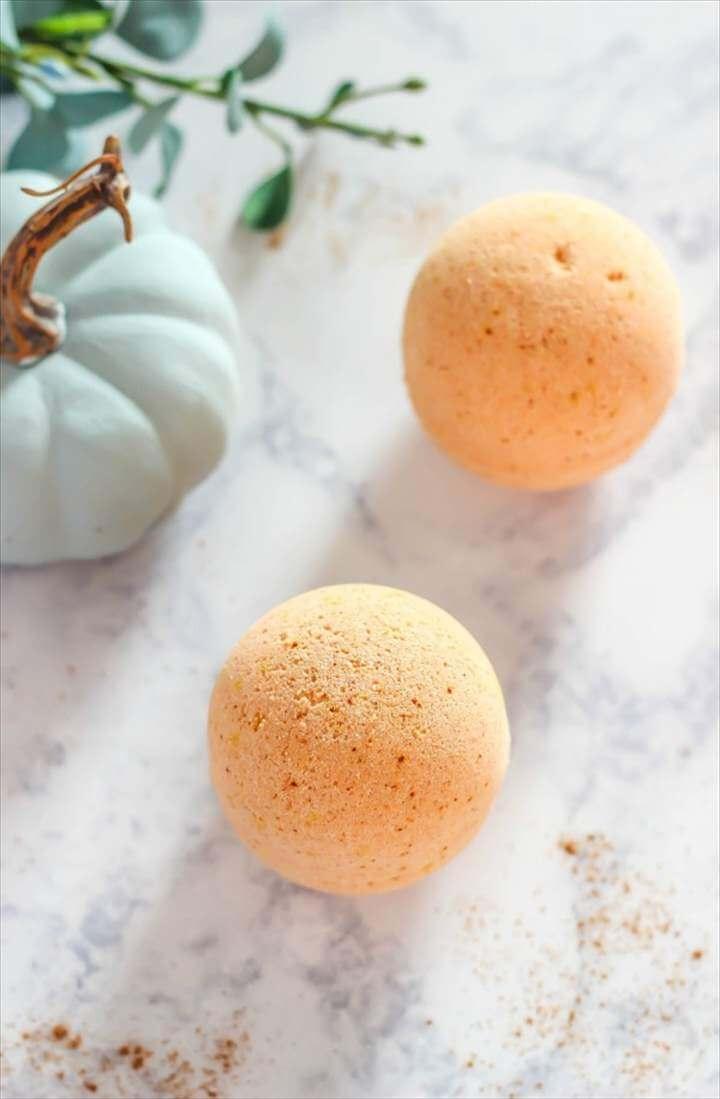 Image: thecasualcraftlete
Pink Glitter Bath Bombs Lush Style: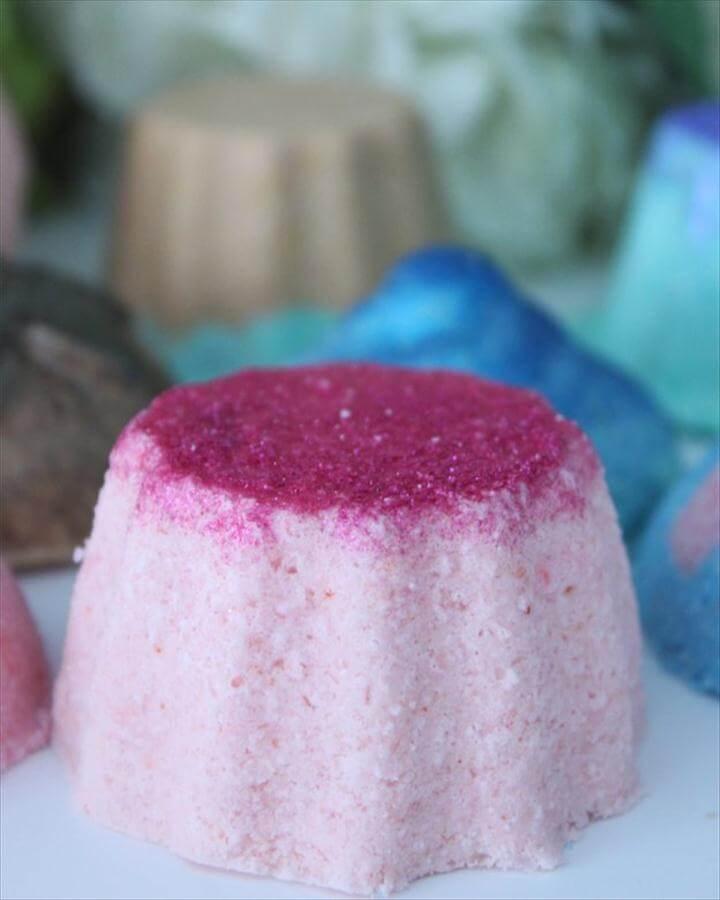 Image: therawedit
Painted Berry Bath Bomb: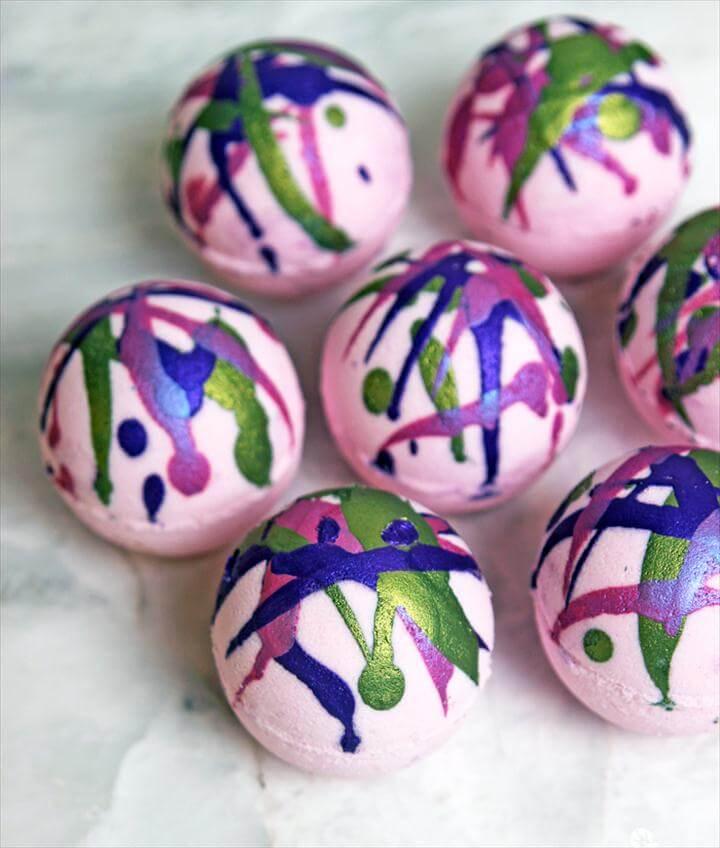 Image: soapqueen
Bath Bombs Without Citric Acid: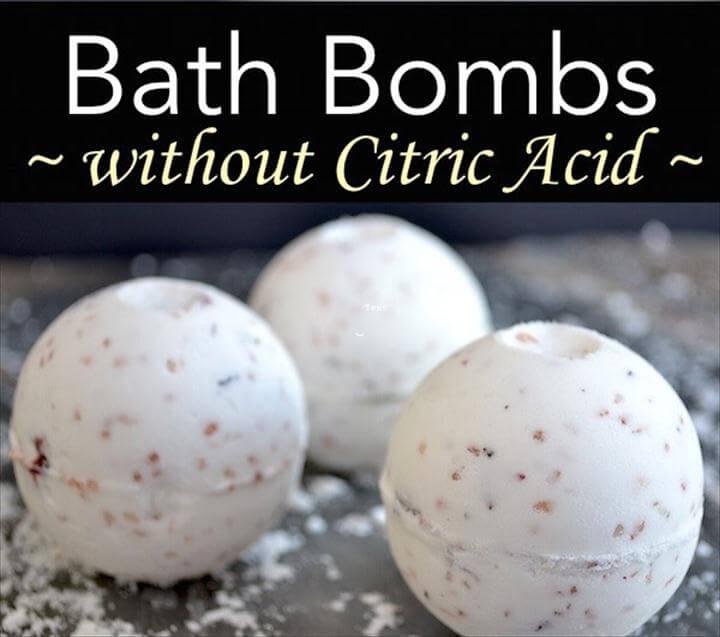 Image: naturallyhandcrafted
Beach Ball Bath Bomb Tutorial: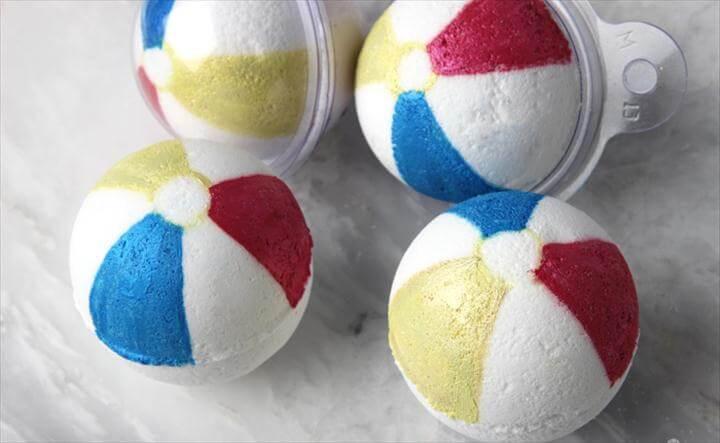 Image: soapqueen
Geode Inspired Bath Bombs: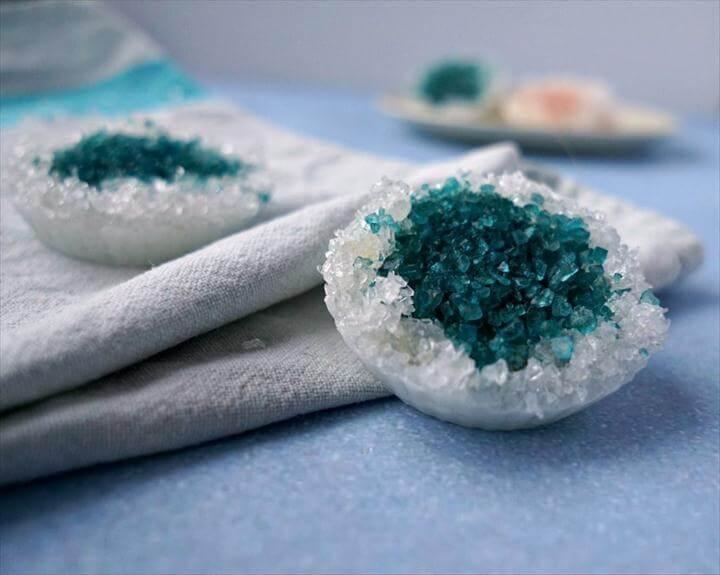 Image: themakeupdummy
Peppermint Bath Salts: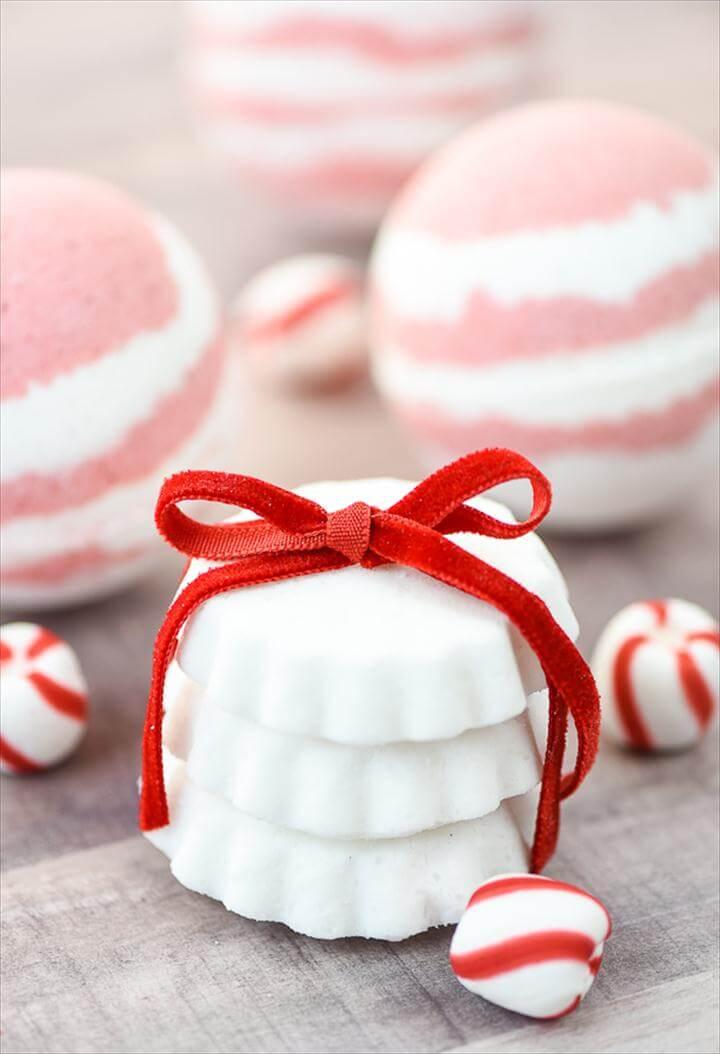 Image: apumpkinandaprincess
Geode Inspired Bath Bombs: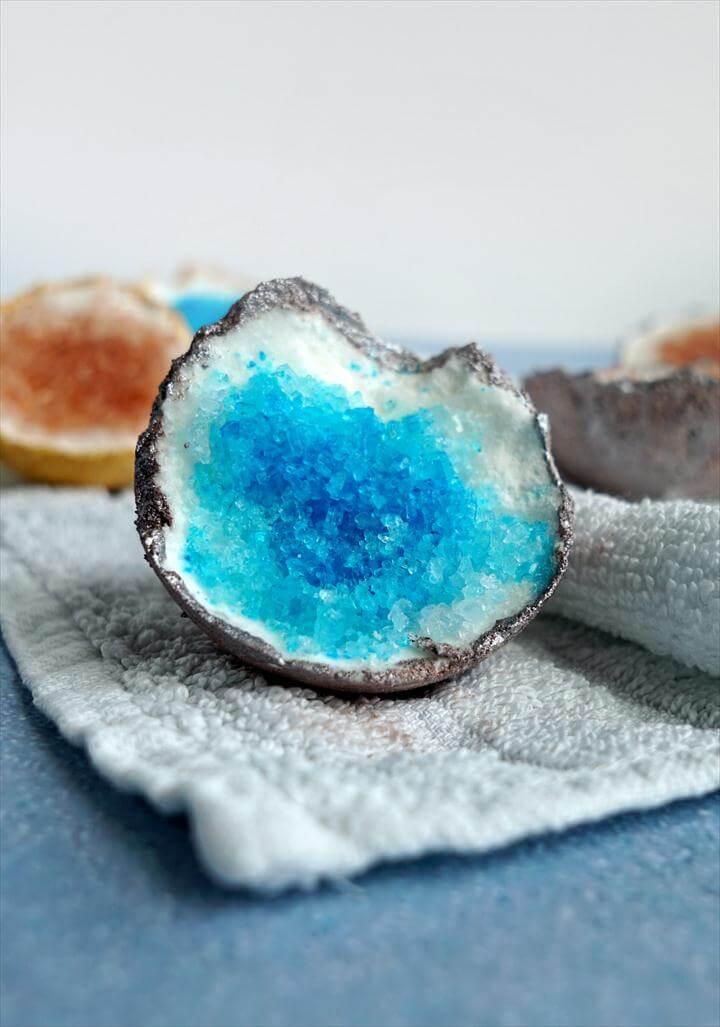 Image: themakeupdummy
Black Bath Bombs: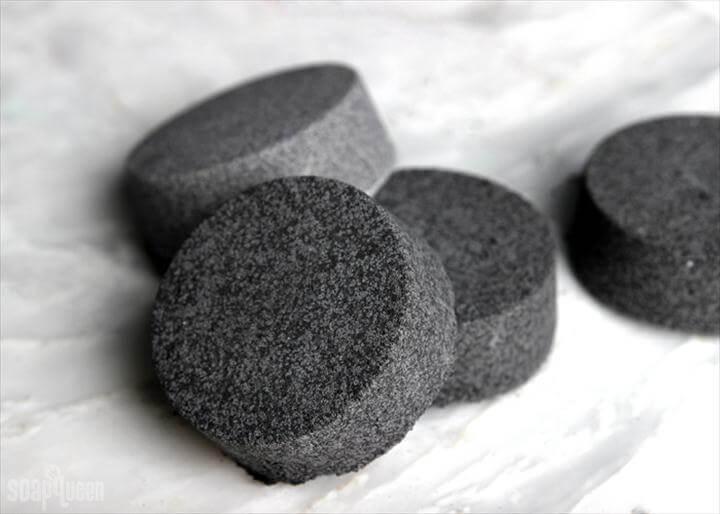 Image: soapqueen
Bath Bombs With Toy Hidden Inside: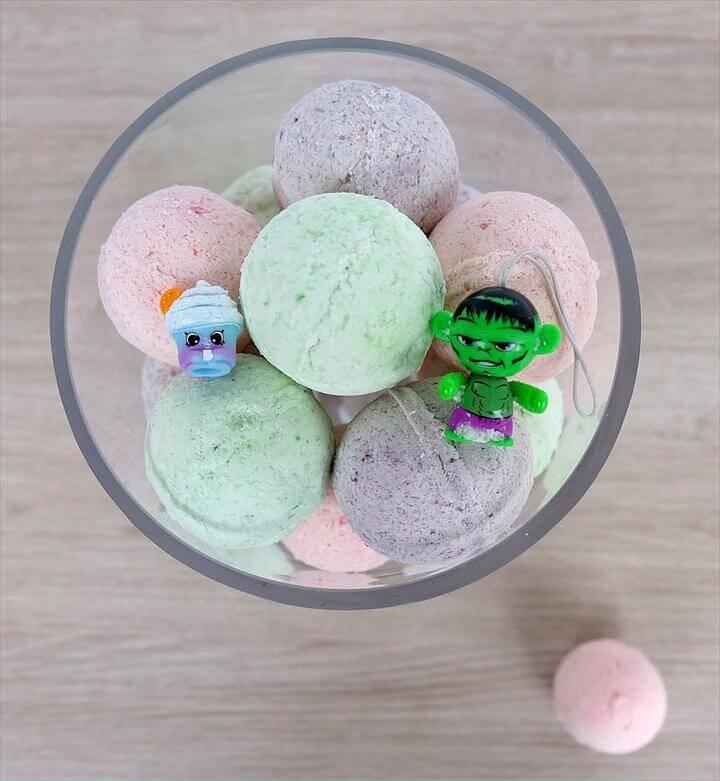 Image: hellocreativefamily
Bath Bombs Without Citric Acid Or Cream: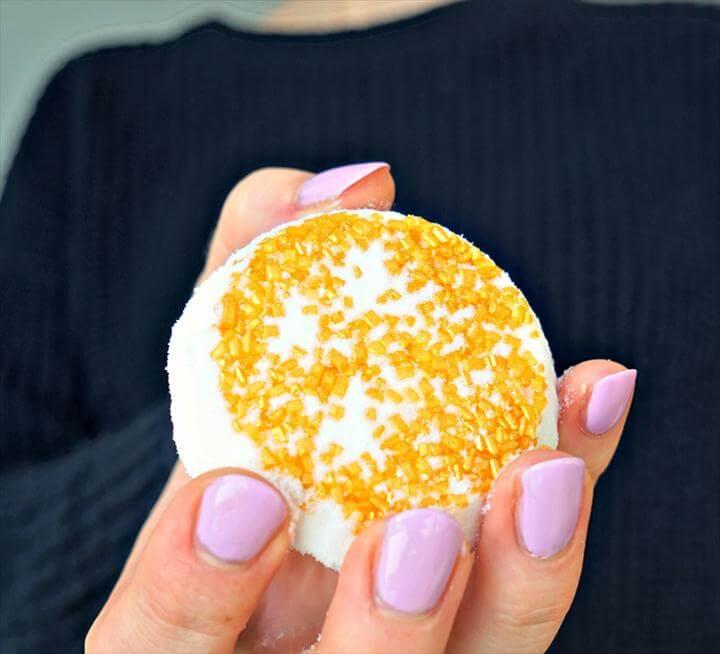 Image: themakeupdummy
Colorful DIY Bath Bombs: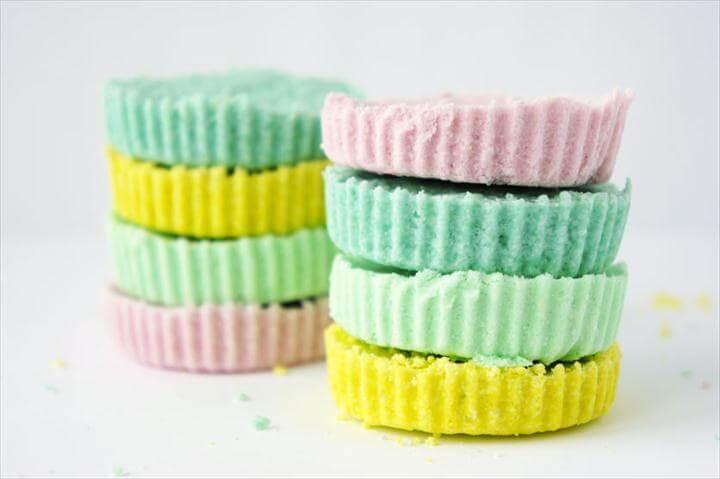 Image: idlewife.blogspot
Epsom Salt Bath Bombs: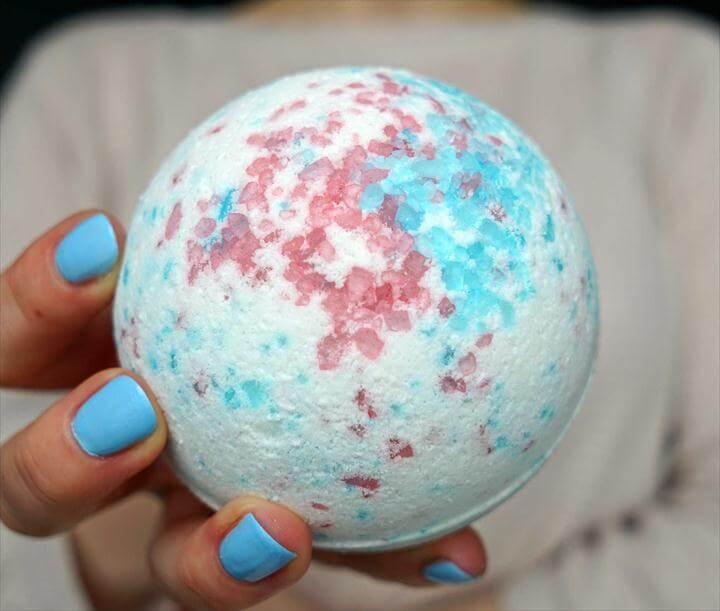 Image: themakeupdummy
Citrus Bath Bombs: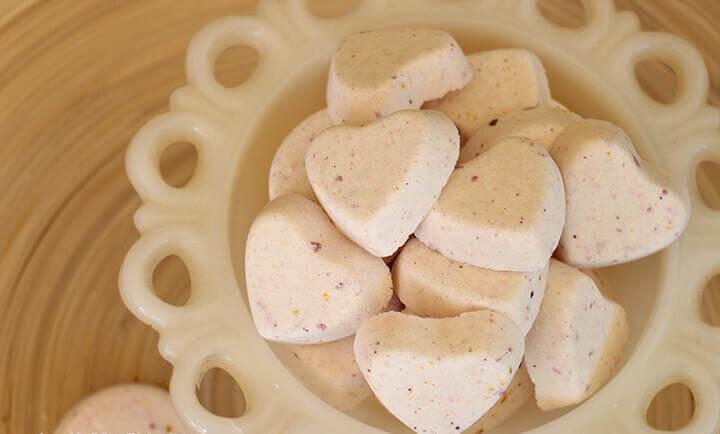 Image: happinessishomemade.net
Bath Bombs With Colored Epsom Salt: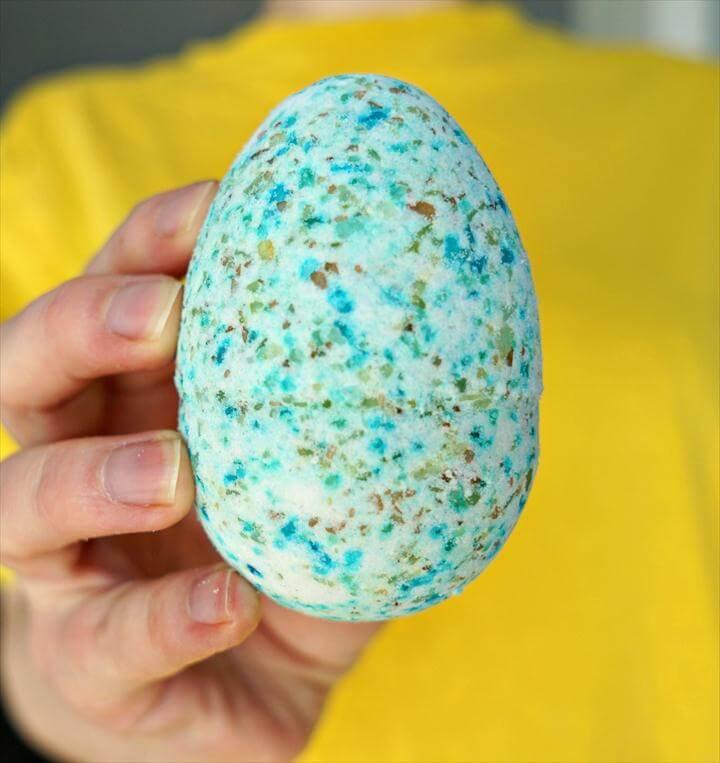 Image: themakeupdummy
Fizzing Fall-Scented Pumpkins Bath Bombs: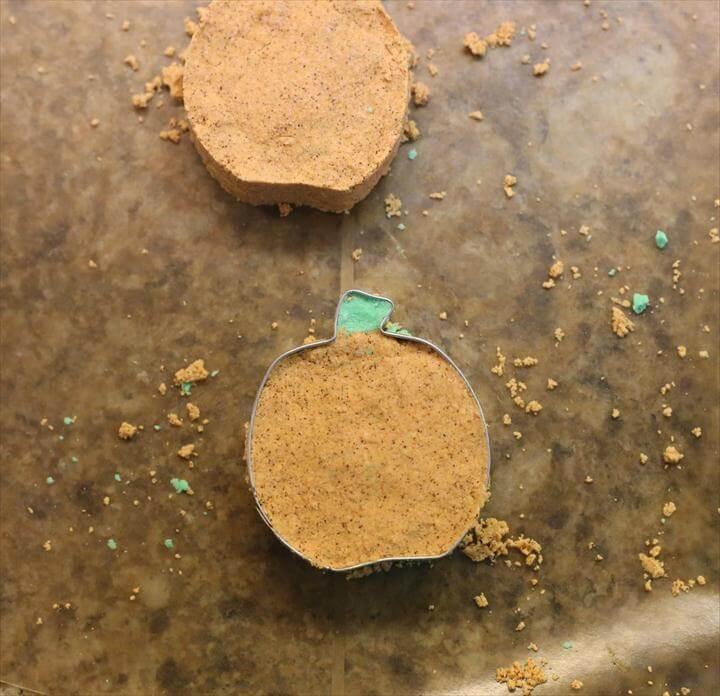 Image: funathomewithkids
Surprise Rainbow Bath Bombs: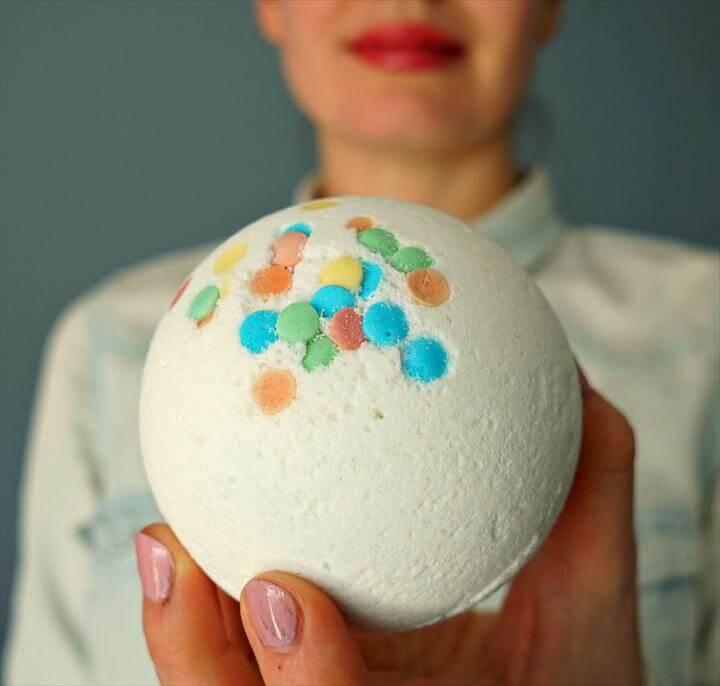 Image: themakeupdummy
Rose Milk Bath Bomb: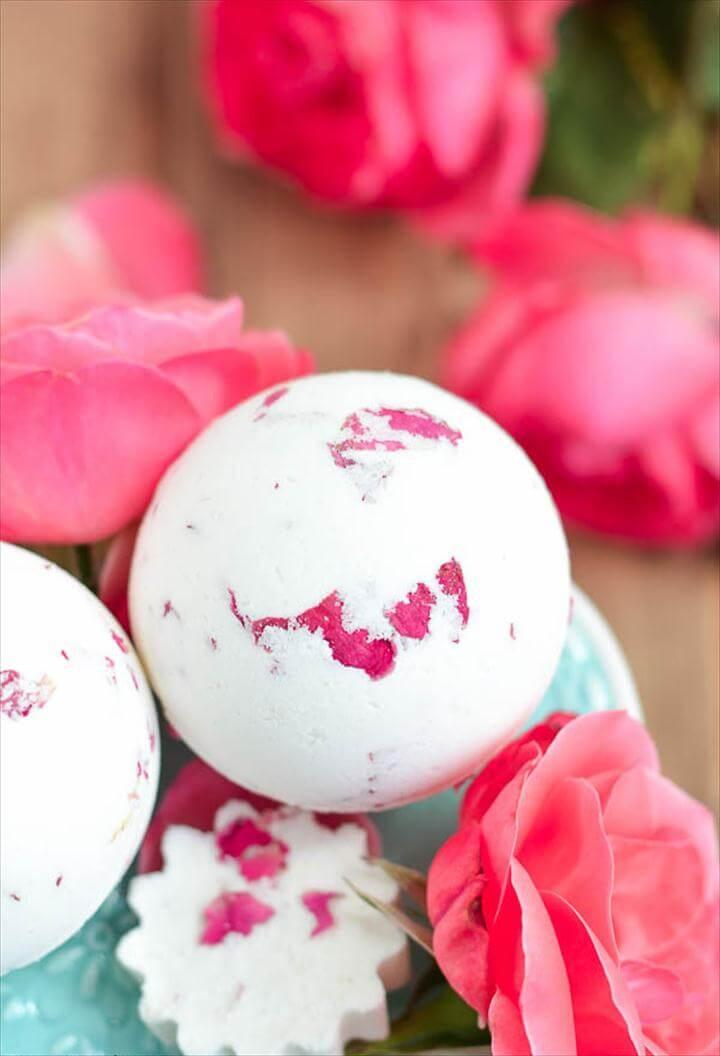 Image: apumpkinandaprincess
Bath Bombs With Epsom Salt: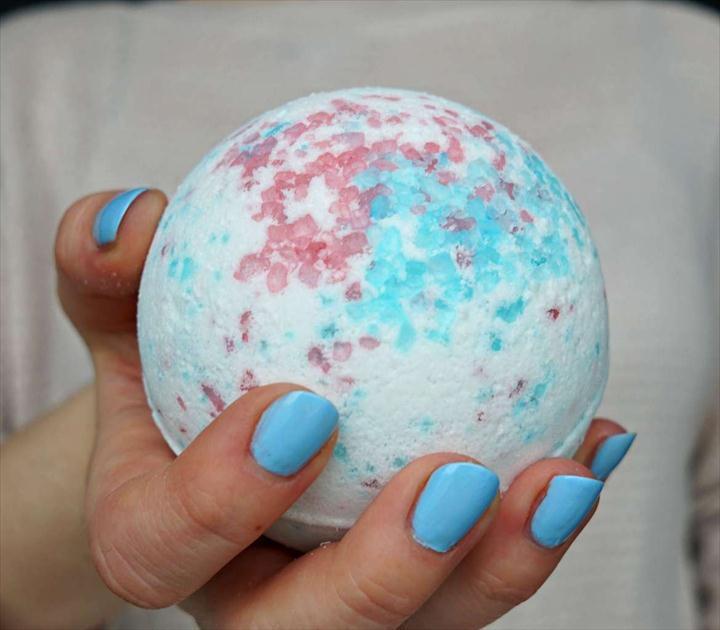 Image: themakeupdummy
Bath Bombs: DIY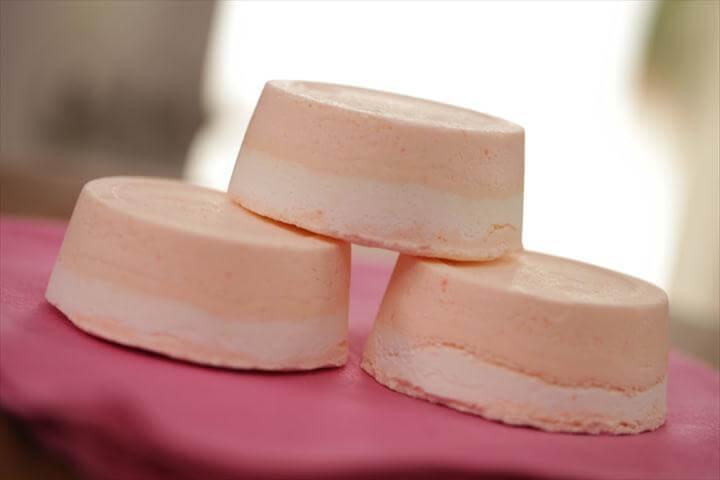 Image: youtube
Karma Bath Bomb: DIY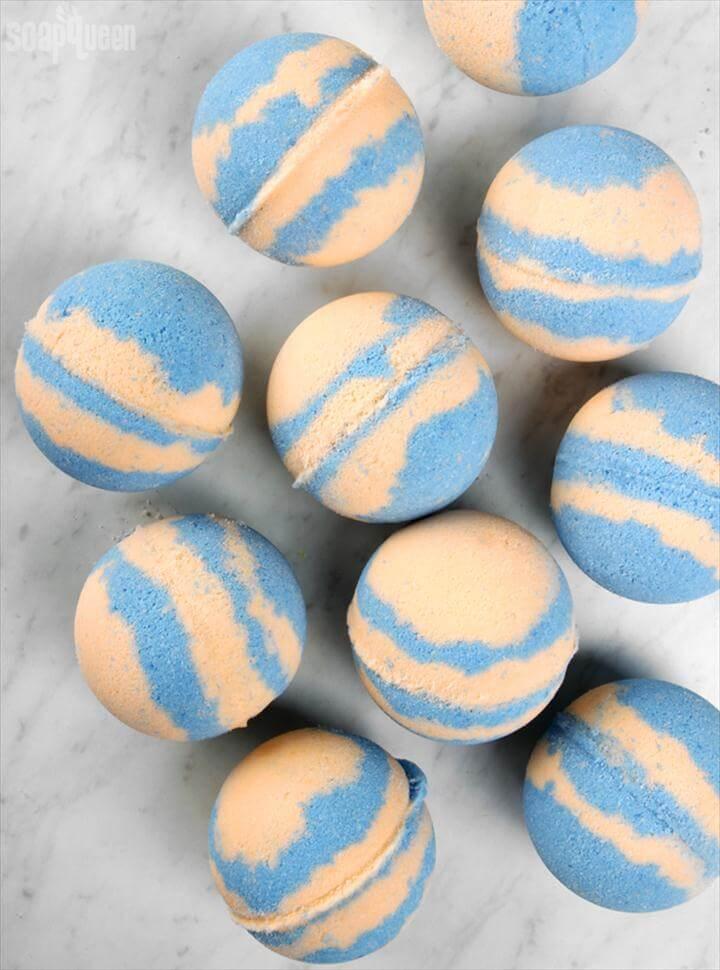 Image: soapqueen
Lush Inspired Bath Bombs: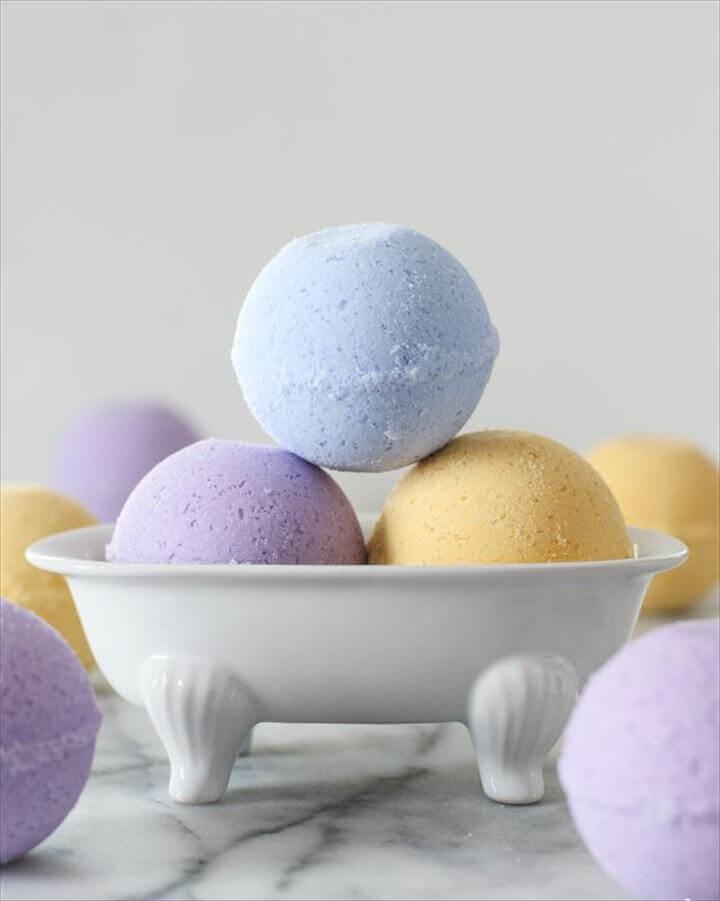 Image: inspiredbycharm
Pumpkin Spice Latte Bubble Bath Bomb: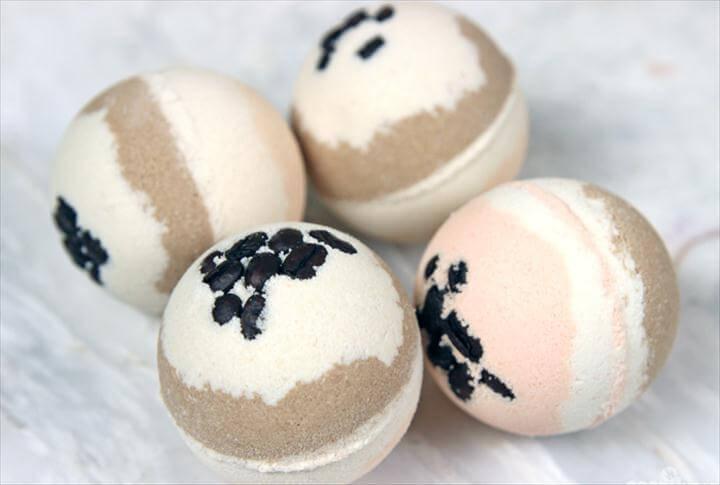 Image: soapqueen
Rose Bath Bomb: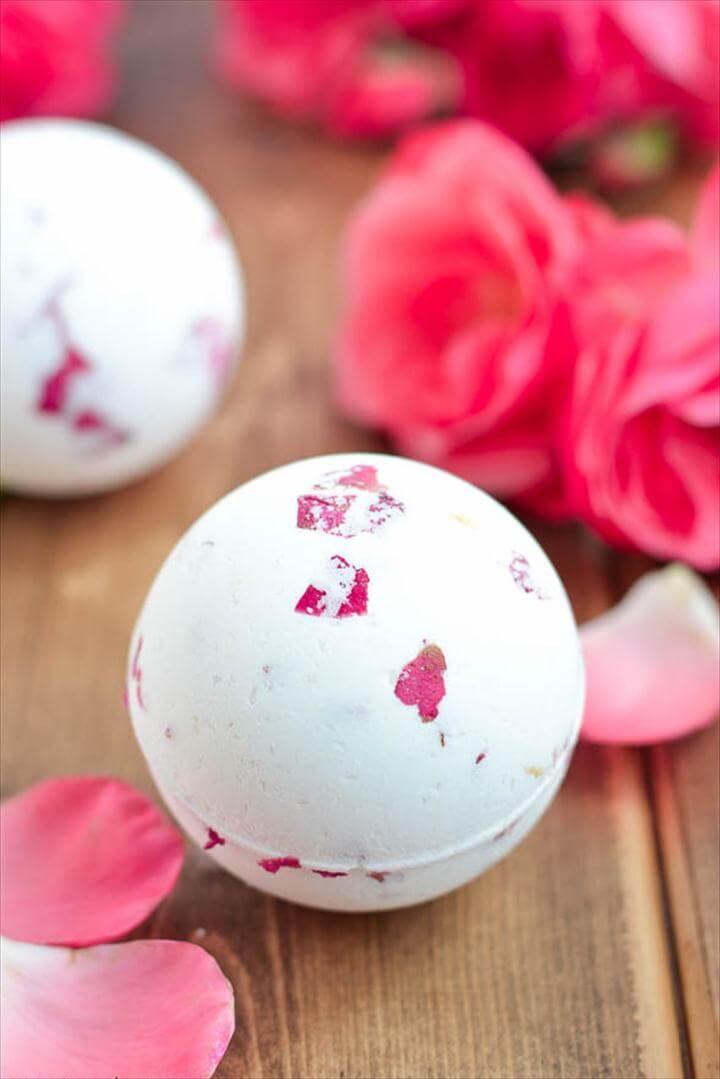 Image: apumpkinandaprincess