Winter nights can be chilly and uncomfortable if your bedroom is not warm and cozy enough. This can deprive you of a good night's rest and make your bedroom less inviting. So apart from buying fancy pyjamas, sleepwear and beddings, you should ensure that your room is cozy enough for winter.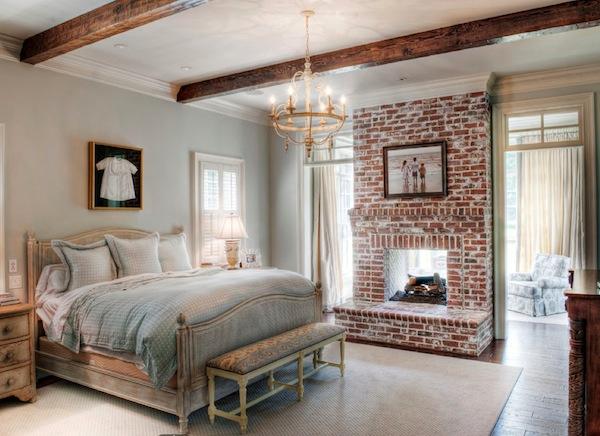 Here are some tips on prepping your room for winter:
​1. Get Some Goose Down Comforters
While there are so many different materials when it comes to comforters, down comforters are some of the softest and coziest. Sleeping with one ensures that you do not wake up shivering. You also enjoy the cloud-like feeling when sleeping with a comforter. Not only are down comforters warm and cozy, but they are also luxurious and can give your room the hotel look and feel. Fluffy down comforters are also great snug and hug buddies.
Goose down comforters is filled with natural goose down, making them ideal for people with allergies. They are also softer and warmer than down alternatives which makes them ideal for cold regions.
When shopping for down comforters for winter, it is advisable to buy the ones with a high tog rating for maximum warmth. Also, weighted comforters are a great option because they keep the edges down and prevent the cold from sipping in.
​2. Add Rugs on the Floors
Floors, doors, windows, and any place in your room that has openings or cracks are the culprits behind chilly winter nights. Thus, if you want to make your room cozy, you should find ways to keep these areas completely sealed or insulated.  One way to keep your room insulated is by adding rugs on the floors. You can take this one step further with these stylish DIY rugs ideas.
That layer of the rug on the floor is going to be more than an aesthetic piece when winter comes. It can improve the temperature in your room and keep the floor warm. You do not have to walk around in padded socks. You can keep the rug at the center of your room or close to your bed. This keeps the area around your bed and the floor warm. You can easily place your feet on the floor when you get out of bed without any chills.
3. Use the Right Lighting
Using the right lighting for your room can come in handy on winter nights. Lighting keeps your room bright and insulated. If you place the lighting in strategic places, your room will feel warm and inviting.
To get the most from lighting, make sure you use different types of lighting. You can opt for overhead lamps and bedside lamps. Also, it is best to use warm yellow light and other warm hues rather than white light. You can also light a couple of candles to keep your room and opt for scented candles to make the most out of it.
4. Invest in the Right Beddings and Bed Accessories
If you want your bedroom to be warm and cozy, you have to focus on making your bed warm and cozy.  You're going to be sleeping in a bed so you need to ensure that your bed is warm enough for the cold nights. You can make your bed warm and cozy by investing in the right beddings and bed accessories.
You should buy soft, thick flannel sheets and silk sheets that are insulating. You should also buy thick blankets and lots of pillows.  Soft pillows, fur pillows, and throw pillows are great for making your bed warm and cozy. It is suggested to make a collection of such wonderful and colorful pillows and handmade cushions for you to look at something that's appealing after a tiring and hectic day. Filling your bed with lots of pillows gives you a lot to hug and cuddle at night if the cold gets too much.
5. Use Wallpapers
Making your room cozy and warm for winter may involve some redecorating. While this may make you incur expenses, the beautiful transformation and the fact that you can sleep through the night without shivering makes it a worthy investment.
Wallpapers keep walls insulated. You can also seal cracks on the walls by using wallpapers. It's an added layer to your wall and if you opt for the insulating ones.  you're going to love sleeping in your room on winter nights.
When sourcing for wallpapers, ensure that you get one that matches your beddings, furniture, and your room's interior decor.
6. Increase your Bedroom Temperature
While this may seem like an obvious tip, there's a trick most people do not know. Increasing your room temperature will definitely make your room warmer. However, you should always increase the temperature a few minutes before bedtime to keep your room warm and cozy. This ensures that the heat is proper;y circulated.
Also, make sure you seal off any cracks and crevices. If you notice that there are some cold areas in your bedroom, you may need to invest in a heat box to place in these areas.
7. Bring in those Indoor Plants
Plants are natural temperature regulators. They not only keep make your home look more beautiful but also generate heat through their natural process. Thus, you can make your bedroom cozy and warm by keeping some indoor plants in your bedroom.
To get the best result, make sure you keep the plants in clusters. You should also place them close to your bed and close to the windows to prevent the cold air from getting in.
Winter nights may be icy and chilly but do not have to be dreadful. You can look forward to having the best time in your bedroom if you make your room warm and cozy. Luckily, the above tips are all you need to make your room warm, cozy, and suitable for winter.