How much you will have to pay to move across the country depends on a variety of factors, including the number of your belongings, your destination, and the service options you select while working with a professional relocation service, such as Zeromax. As a result, it is challenging to estimate the cost.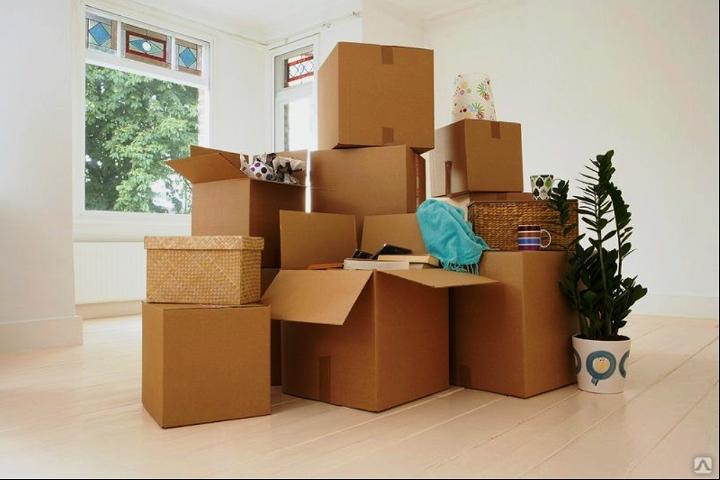 Moving can be a stressful task, but doing so across the nation is significantly harder and more involved. The best long distance moving firms can transfer you across the country for anywhere between $1,500 and $15,000. The overall price will vary depending on how far and how many items you need to transfer. There are various tactics you can use to reduce the cost of the transfer, though.
10 ways that will help you cut costs cross-country relocation
Moving across the nation can be challenging for it involves various aspects you need to take into account. However, there are also a number of ways to simplify the procedure.
Consider a DIY move
The least expensive way to move vast distances is by doing it yourself. By handling everything yourself, you will save money on labor, which frequently drives up the cost of full-service moves. All you will be spending money on is the truck rental, petrol, and moving supplies. Even if a do-it-yourself relocation is the least expensive choice, it will cost you time and labor. Additionally, since you lack the benefit of a workforce to perform the work, it will take longer.
Renting a container
These boxes commonly referred to as moving pods, make relocation easier. You can arrange to have one sent to your home, which you can then fill up at your convenience. Once it is full, arrange for a collection, and the portable moving container business will pick it up and transport it to its destination.
Hybrid relocation as an alternative
If you decide to move by yourself, you may choose which steps of the procedure you wish to handle yourself. You will save a lot of money on labor if you drive the moving truck yourself. The majority of moving expenses are related to the transportation of your belongings because it requires the most time. To save time, you might hire help to load and pack the vehicle.
Freight trailer
You will be in charge of the packing and unpacking, and a seasoned freight shipping business will ship to the required location. You only have a certain amount of days from the freight company to fill it. Pricing is determined by the total amount of space your belongings take up, not by weight.
Additional help
Packing for a relocation always benefits from additional hands. The most expensive part of moving is by far the labor. Request assistance from friends and family or call on favors. You can load and unload more quickly and effectively by doing this.
Consider possible discounts
All year long, many moving businesses provide promotions, offering cheap move. There are a lot of other opportunities for which you might be eligible. It makes sense to inquire and compare your options to choose the greatest one for you.
Declutter your old place
Prior to beginning your packing, decluttering is always a smart move. Your time and money will be saved by getting rid of superfluous goods. Moving a thing across the country that you have not used in years is useless. So make sure to go through all your old things if you want to cut costs cross-country move.
Get your possessions shipped
If you do not have much to relocate, shipping your belongings across the country is an alternative. It is quick, easy, and may help you save a lot of money, especially if you choose the ground service option that the best shipping companies provide.
Choose the "off-season" move
Relocate during the off-season when prices are reasonable and you will have more choices from the chosen cross-country moving company. From May through September is when most people move. Due to the increased demand, moves will cost more during this season, and you might not have many options for the precise day of the week you want a pick up.
Use affordable packing supplies alternatives
When compared to the overall expense of moving, buying packing goods may seem insignificant. But when you sum up all the minor ways you may cut costs throughout your relocation, it might add up significantly over time. Get used boxes from food stores or recently relocated people. Getting your moving materials for next to nothing will free up more cash for the truck rental, shipping charges, or any unforeseen moving-related costs.
Hiring a cross-country moving company
A professional relocation service, such as Zeromax moving company, will complete the task more quickly and, in general, less stressfully. It is possible to reduce costs without compromising quality. We advise looking into the most affordable and fair-priced moving firms if staying within your budget is one of your top objectives. They can complete the task without causing any harm to your furniture or other fragile items.
Additionally, DIY relocation takes longer and is entirely your responsibility, and they are not always less expensive than full-service long-distance moving performed by an experienced provider, such as Zeromax.

Working with professional movers over your long-distance moving
Moving is never simple, but cross-country relocation can feel especially daunting. The most important piece of advice is to start planning as soon as you can. This should make your move as affordable and stress-free as feasible. Take each step as it comes, from making a moving budget to preparing a moving checklist and selecting a moving company that can meet your needs.
If you want to know more on how everything to go as smoothly as possible, make sure to hire a prominent cross-country moving company with a many-year experience in the field, such as Zeromax moving provider. You will be able to receive a free quote from competent movers and negotiate for a cheap move according to your set moving budget.