Most of us have experienced power cuts at one point or another. Whether it's caused by a storm or due to aging infrastructure, these inconveniences come with no warning and can leave you stranded for hours. Luckily, there are ways to minimize the impact of these kinds of incidents on your daily life.
One of these is by having a portable generator at home. It will keep your appliances going even if there's a temporary power cut in your area. Here are a few reasons why you should invest in a portable generator.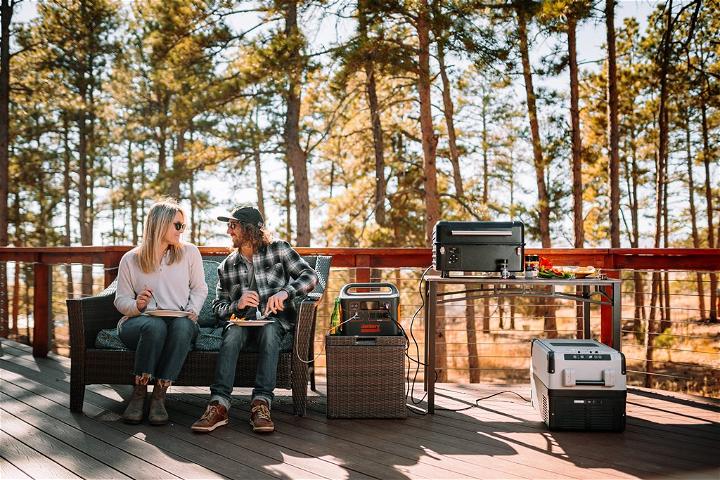 Extended Power Supply
In the home, you may find that having a portable generator is useful when power outages or other unforeseen events disrupt your normal electricity supply. A portable generator allows you to continue using appliances such as refrigerators and televisions without interruption while waiting for electrical service to be restored.
In the workplace, a portable generator can be used to provide power when regular electrical power is interrupted. For example, if there's an outage and your office loses electricity for several hours, you can use a portable generator to keep computers and other equipment running during this time.
Safe and Easy to Use
Portable generators are an excellent option for those who want to enjoy the benefits of having a generator without all the hassle. They are easy to use and require little maintenance. In addition, they're safe and can be quickly stored away when not in use. You can effortlessly transport them from place to place if you need to take them with you while camping or tailgating.
Powers Appliances
When you have a portable generator, it can help power your appliances. It can power your appliances at home, in the workplace, outdoors, and even in the garden. It's also possible for you to use your portable generator to power tools in the garage. This includes televisions, DVD players, CD players, microwave ovens, and washing machines. You can carry out your day-to-day activities without worrying about power disruptions.
Portable generators are also handy for those who enjoy gardening or yard work. You can use them to power your lawn mower, leaf blower, and weed eater on days when you don't have time to plug them into an outlet. This will save you from lugging around heavy extension cords, which can get tangled up easily and damaged by rough surfaces like rocks or tree roots.
Mobility
The most obvious benefit of owning a portable generator is that it's portable. You can easily move it from one location to another, allowing you to use it while camping, tailgating, or at home during an emergency power outage. Portable generators are also ideal for job sites, where they can provide temporary or supplemental power. Because they're so easy to transport, portable generators are perfect for anyone with a lot of property that needs lighting and power or frequently travels with their equipment.
Cost Effective
A whole-house generator is an excellent option if you want to power your home during power outages, but it's not the only way. Portable generators are a more affordable option for those who want to provide power for their appliances when there's no electricity available. It can come in handy if you live in an area where power outages are common or happen frequently. The resources found on GENERATOR MAG say that a portable generator allows you to take it wherever you need it and can be stored away when you are done using it.
Portable generators also make it easier for people who don't have enough space on their property for permanent installations of larger backup systems that would require extensive wiring changes throughout their homes or businesses (as well as high costs).
Recreational Purposes
If you're an outdoor enthusiast who loves camping and hiking, you'll be glad to know that a portable generator can light up your campsite at night. This is especially useful when traveling with children because it will allow them to watch movies and play video games during campouts.
If you're hosting an outdoor party with friends and family, having a portable generator will allow everyone to enjoy themselves without worrying about the power going out. A portable generator also comes in handy when attending sporting events like baseball games and football games because it allows you to stay energized throughout the game without worrying about running out of juice on your cell phones or tablets.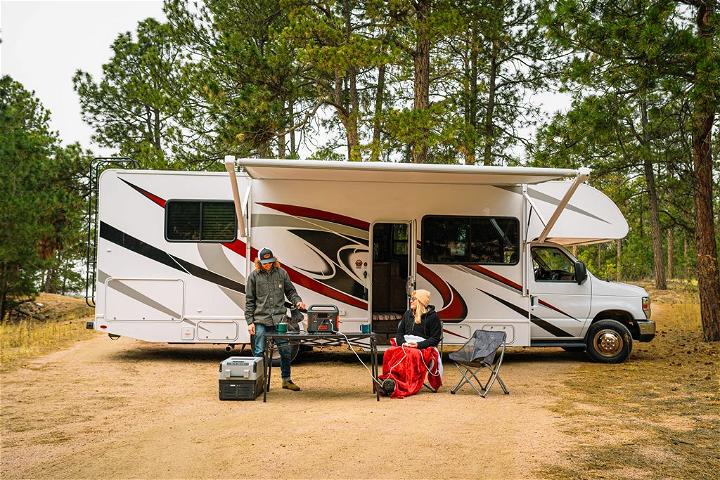 The truth is that there are many more benefits than we could list here and each person will find their reasons for buying one. For some people, it might be because they have a boat that needs to run off electricity when on vacation, while others may want something that can easily be transported around, so they always have power wherever they go. Whatever your reason, now you know how having one could make life easier!