Blackout blinds are the suitable choice to create darkness in your room if you're highly sensitive to sunlight or to street lights close to the window. Not getting enough sleep due to distracting excess light can affect your overall health in the long run. With this in mind, it's vital to have the right sleeping environment, which you can achieve with blackout blinds.
Blackout blinds have the highest degree of light filtering properties. These window treatments use opaque fibers that block out light. Generally, blackout blinds are ideal for environments such as bedrooms and offices, the most common rooms where light can be distracting.
Some of the popular blackout blinds on the market come as roller blinds, roman blinds, and vertical blinds. You can find these blinds in thicker fabric options to effectively block out light more effectively. Vertical blinds have slats that won't close tightly, so expect horizontal light beams between the slats.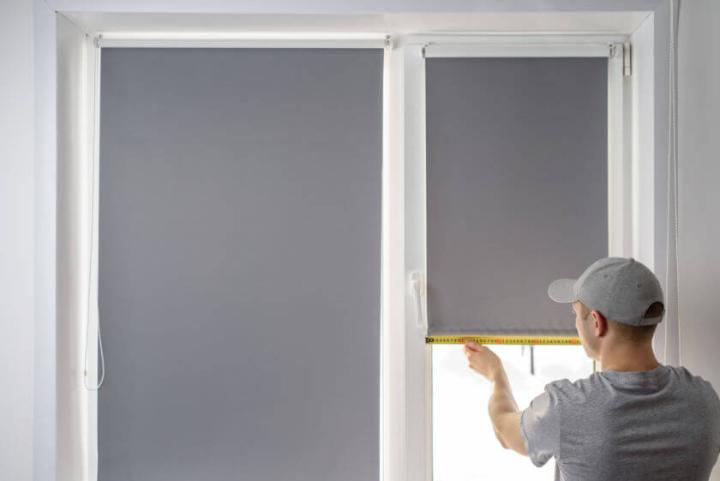 How Blackout Blinds Work
Blackout blinds are a form of blind that utilize a non-transparent fabric to improve control on the amount of light. The dense or opaque material stops light from sieving through the small spaces amidst the fabric. The blackout blinds in light colors usually boast a blackout layer to increase the filtering of light.
The fabric typically tucks into a side rail to block the flow of light between the blind and the windowsill. In case one doesn't have a side casing, you can mount it outside the recess.
You can raise and lower blackout blinds manually or with a motorized mechanism. The upper part of the fabric is secured in a case that spreads and unrolls to elevate or lower the blinds. When it comes to manual blinds, you can adjust them using a chain or cord on either flank of the blind.
Helpful Tips On Choosing Blackout Blinds
Here are some useful tips when selecting the right blackout blinds for your home:
1. Ideal Environment
When choosing blackout blinds, you might want to consider the environment you wish to achieve. If you want a work area suitable for night shift tasks or a space that's as dark as possible to sleep soundly during the day, blackout blinds are the appropriate choice for a window treatment.
Blackout blinds can effectively keep light out of bedrooms. When both sunlight and outdoor light at night is effectively blocked, you can maintain a healthy sleep schedule. The blocking of light is an important consideration, especially for those who live in urban locations.
If you have a movie room in your home, blackout blinds allow for better light control to ensure a great movie experience. Remember that if light enters the room, it will be hard to see what's happening on the screen.
2. Cordless Or Corded
With small children or pets around, it might be best to go for the cordless model of blackout blinds to ensure safety and peace of mind. The cordless version imparts a sleek and minimalist look, without any lines and hanging cord strings.
3. Practicality
When space is a consideration when selecting a window treatment, blackout blinds are the ideal choice. Blackout blinds require less space since a professional will install them on the inside of the windows.
4. Cost And Maintenance
If you want a low-maintenance window treatment as an upgrade to your home, blackout blinds are a good choice.
Blackout blinds are easy to clean and maintain. With proper care and maintenance, it can prolong the lifespan of your window treatments. Remember that not all blackout blinds are the same. There are some key design elements that you have to watch out for to ensure that your blinds will function optimally for years to come.
5. Position Of The Blinds
Before selecting your blinds, you must consider whether you should fit them inside the window recess or outside it. If you have a small space, blinds fitted within the recess can help save space. If you opt to have them installed on the outside fitting, the blinds can block out the entry of light from the outside.
Additionally, accessibility is also a factor to consider. You should be able to operate your blinds efficiently, so make sure to know the type of blinds you're getting and how to handle them.
6. Color And Pattern
Blackout blinds are highly versatile due to the wide selection of colors and styles. Depending on the pattern or color that you prefer, you can find one that best fits a specific room in your house.
You can find fabrics in solid colors to complement the décor of a room. It might be best to select colors that go well with the elements of a room, or add a burst of color with contrasting colors.
Dark and light gray fabrics add a cooling element and pair well with brighter hues around the room. Other neutral colors, such as soft whites, can brighten the space and offer a certain elegance. Earthy colors add a natural vibe to a room, while vibrant orange and yellow shades create a cheerful environment.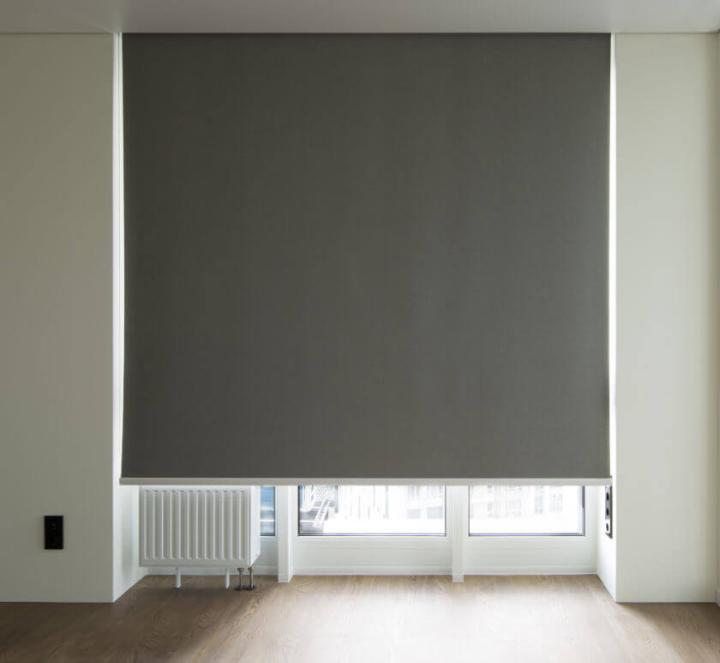 7. Temperature Control
If energy efficiency is your main concern, you should consider blackout blinds. It's important to note that blackout blinds boast thermal properties that can effectively regulate a room's temperature.
The dark fabric can block out the sunlight's entry during warm days to keep your home cool without having to switch on a fan. Alternatively, blackout blinds can also trap heat within your house during the cold months. Make sure you check the quality of the fabric of your blackout blinds to ensure they're providing the right temperature control.
8. Matching With Other Window Treatments
Blackout blinds also work well with other styles of blinds, shades, and curtains, and add an extra touch of style and functionality. You can layer the blackout blinds with sheer curtains for a better light filtering functionality. Another option is to layer various fabrics and colors to create dimension in large rooms.
Conclusion
If you're thinking about getting new window treatments for your home, it might be time to consider blackout blinds. With the help of the valuable tips above, you'll find the right blackout blinds that best fit your preferences. When you have blackout blinds, you'll enjoy several benefits, such as better temperature and light control, ease of use, and the ability to create a relaxing environment.