Every successful project begins with a strong foundation. When it comes to creating housing for agricultural goods or domestic animals, this notion should be taken seriously: the look, size, and features of a pole barn all contribute significantly to its functionality.
However, building a pole barn takes time, and to build it, you need to have in mind not only the form and size of it but also many other pre-planned steps to help you with the construction work. To that end, here are some useful pieces of advice to consider when building a pole barn!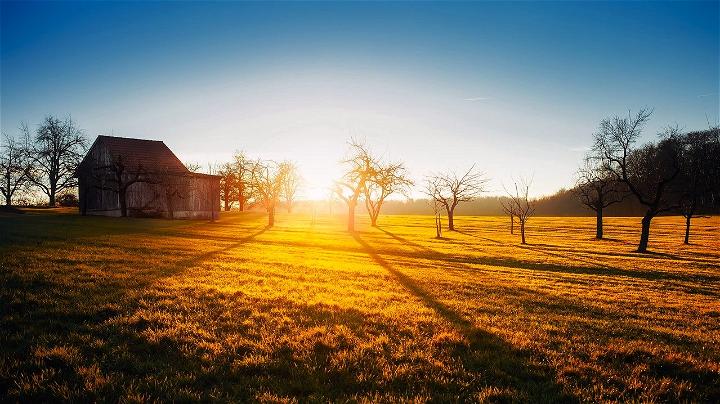 Take multiple aspects into consideration
A pole barn is indeed a multifunctional building, and to that end, you need to take many factors into account. For instance, you need to consider the size of the building, the temperature, humidity, lighting, air movement, bearings, and the form of the floor. If, for example, you want to keep animals in it, it's also crucial to figure out how much water you'll need, how you'll collect and dispose of waste, and where you will store food.
Make a plan and design for your barn
Make a list of everything you'll be storing in your new barn. Then, using a basic rectangle, start drawing these elements inside it. You'll be able to estimate the overall size of the barn you'll need in no time. Decide which doors you'll need to get all of your goods in and out of the barn quickly. Next, select features that enhance the aesthetics and utility of your structure, such as windows, wainscoting, overhangs, porches, and so on.
Lastly, make sure you seek professional advice so that you can build better and avoid common mistakes. To that end, click here to find some key facts about pole barns and other affordable solutions to make the building process easier. All this is helpful because once you measure before you begin, you will ensure that everything is going the way you want it.
Obtain a construction permit
Before you do anything, contact the local municipality and zoning departments to obtain a building permit. Call or go to their facilities to learn what you need to do to receive a construction permit, and then follow the steps to get your permit before you start construction.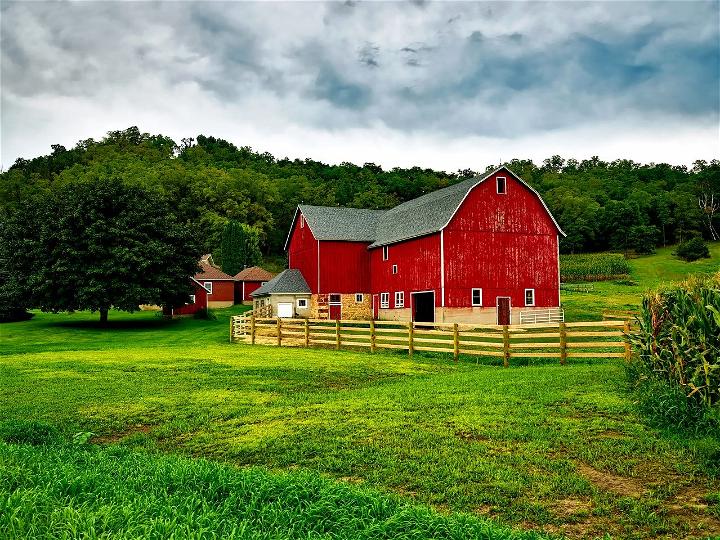 Choose the location
You'll probably need your barn to be in a convenient place. Otherwise, you don't want to have to trek back and forth to the barn every now and then. For example, the ideal position may be close to the pasture and garden, as well as just behind the garage. This way, the barn would still be accessible, but not in the front.
So, once you find the ideal place for the barn, begin by marking the precise location of the barn with fencing posts. You're ready to start building your barn once you've walked it off, marked it, and measured it to make sure it's where you want it.
Make a foundation
Aside from the fact that your pole structure must be placed on flat, well-drained land, you may want to consider adding fill to create a raised foundation area. This isn't required for all purposes, but it does create a more level floor space that is raised enough to prevent water from draining during rainy seasons.
Make sure the plumbing is completed before building the whole structure
Some components of your pole barn building will be far less expensive and easier to complete before it is completed. That is the case, for example, with plumbing and electrical wiring. Otherwise, you'll need to take extra time and resources to prevent additional expenses and/or damage to inside walling or insulation if you're installing plumbing in an already finished pole barn.
Get the required wood
To construct a pole barn, you must first select the appropriate wood. To build your structure, you can use conventional square posts, round poles, or ancient utility poles. Make sure that any wood you select is pressure-treated and rot-resistant so that the structural integrity of your building is not put in danger over some period of time.
The roof
Metal roofing is used on the majority of pole barn roofs because it is economical, easy to install, and lasts a long time. Also, ensure that the roof is made of rust-resistant metal. You'll also need a ridge cap to cover the middle of the roof. If the structure is large, a metal roof is far superior to a wooden one, especially in snowy climates. If, however, you don't like the look of metal roofing, you may replace it with another material.
Hopefully, these tips will help you build your pole barn in an easier and more effective way!