The year 2020 taught us the importance of a clean and hygienic environment. Business owners too realized the significance of providing employees a workplace that is not only free of harmful pollutants but also well-maintained to prevent the spread of germs.
While cleaning an office is an elaborate task, office carpets are exceptionally challenging to clean. Although vacuum cleaners do help in the upkeep of office carpets, they don't entirely eliminate all possible accumulated dirt. This makes it necessary to buy a carpet shampooer for deep cleaning results. You can easily find a good carpet shampooer for sale to ensure thorough cleaning of carpets.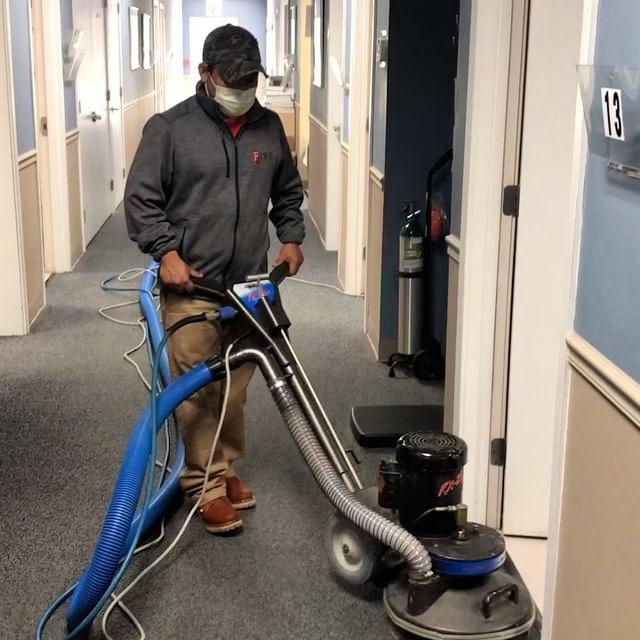 Alternatively, you can opt for a professional carpet cleaning service as it requires a high level of skill to effectively remove deeply embedded dirt from the carpets. We recommend getting it done at least twice a year depending on the number of employees using a certain carpeted area. Here's why you should consider a professional carpet cleaning for your office:
Helps in building a clean workspace:
When carpets are not cleaned thoroughly, allergens and pollutants that are trapped in the carpet will keep getting released into the office air. This can cause respiratory issues and other health problems.
Professional carpet cleaning completely draws out all kinds of dirt, bacteria, allergens as well as pollutants. It helps in sanitizing the carpet and contributes to a healthy work environment.
Increases the longevity of the carpet:
This is one of the major benefits of using a professional carpet cleaning service. Over time, carpets can get very dirty and deteriorate in quality if not cleaned well. Removing dirty carpets and installing new ones can be very expensive.
When you opt for professional cleaning of carpets, it removes all the accumulated dirt and debris leaving the carpet looking fresh. This enhances the quality of its fiber and increases its lifespan.
Deeper cleaning:
If the equipment is old, everyday vacuuming of an office carpet can release airborne gases into the office environment which can be harmful to the employees.
The equipment and solutions used by professional carpet cleaners are very powerful in pulling out trapped pollutants and do not leave any kind of residue. This provides a deeper cleaning that is effective and safe.
Removes all kinds of stains:
Office carpets are full of stains due to everyday use and it can get difficult to remove them. While there are certain solutions available that are powerful in removing stains, some stains may still not get removed by them.
In such situations, using a professional carpet cleaning service will significantly increase the chances of removing such tough stains.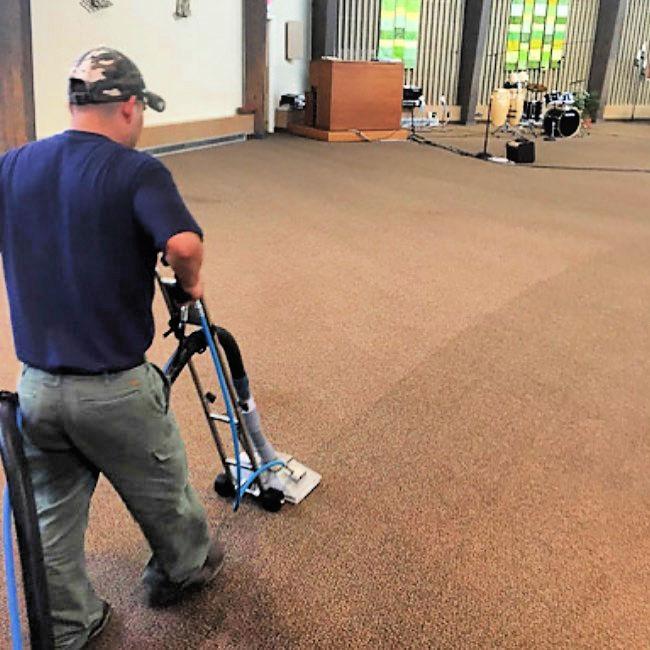 Prevents growth of mold & other bacteria:
When carpets get wet or are occasionally exposed to high humidity levels, it encourages mold growth along with other harmful bacteria. These can survive in the carpet for almost six weeks and become airborne as employees walk across it.
Professional carpet cleaners ensure the mold and other bacteria are completely extracted from the carpet. They make use of a drying agent to remove any possible moisture from the carpet which helps in preventing any mold growth in the future.
Gives a pristine new look to space:
Over time carpets get dirty due to everyday use and can start looking dull and outdated. It is important to keep their fibers clean to ensure a vibrant look.
Professional cleaning gives your carpet the pristine look of a newly installed carpet. It makes it appear fresh and enhances the overall visual impact of the room.
Conclusion:
In a nutshell, professional carpet cleaning services will provide your office with an immaculate look that may not be possible with the help of your regular cleaning staff. It will help in preventing the accumulation and spread of harmful pollutants and optimize your health.