Most times, when we think of a sustainable decking material, wood decking comes to mind. Wood decking is natural and biodegradable. But it's also prone to termite damage and rot. Not to worry, there is another sustainable decking option. If you want sustainable decking apart from wood decking, consider composite decking. Composite board is a sustainable material by nature. Why is the composite board a sustainable option?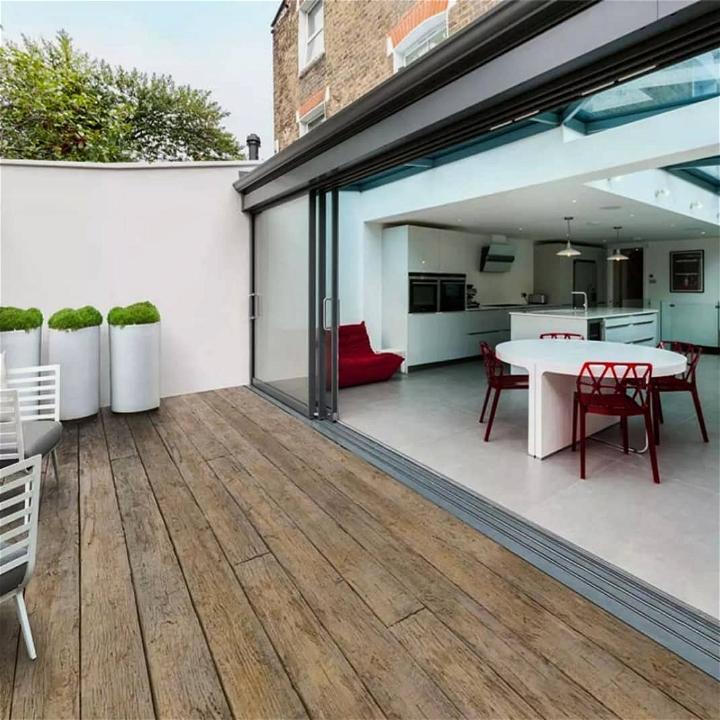 Why Composite Board is a Sustainable Option
The composite board is visually appealing.
The Composite board has an almost identical appearance to that of natural wood. It is a sustainable option for wood. If you want a decking with the same look as wood, composite decking is a good option. The makers of composite decking produce the decking in varieties of colors. Composite board does not require painting since you can always choose a color that matches your house design.
Composite Board is Environmentally Friendly
Composite decking is a sustainable option. It is environmentally friendly like wood and most sustainable. The makers produce composite decking with a mixture of wood sawdust and recycled plastic. Instead of allowing plastic materials to pollute the environment, the makers remove the plastic waste and integrate it to create high-quality decking.
Wood-plastic board is a good decking material that you can install in your home. You can also use composite decking to build a deck in your garden. Apart from that, gardeners and those who love planting can use leftover composite boards to make a garden bed. You can build a raised garden bed with composite decking and use it to grow vegetables. In addition, you use the composite decking board for garden edging and as a fence for your lawn.
Its Production Does Not Require the Felling of Trees.
Another reason composite decking is a sustainable option is that you don't need to destroy trees to make it. Composite boards contain wood dust as well as recycled plastics. Wood dust is easy to get without you falling a tree. The making of composite decking boards does not encourage deforestation. It is a good option than wood decking that requires the bringing down of trees to make it.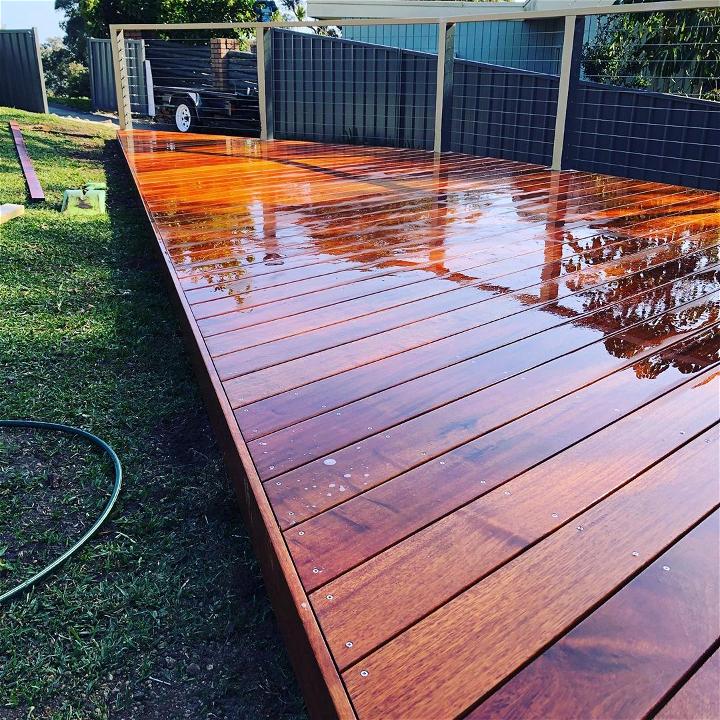 Composite Decking Requires Little Maintenance
In addition to its sustainability factor, the composite board is easy to maintain. Homeowners should not overlook the advantages of easy maintenance of composite decking. A Composite board can look good as new for many years without staining or painting it.
Composite board can't be compared to a wood decking that requires continuous staining and painting of the material to look good. In addition, if you install a composite board, there will be no need for replacements over time. Wood-plastic composite is a durable material that is less prone to damages. It is a sustainable option for lumber that can rot or decay as time passes.
It is Resistant to the Elements
A Composite board is also a sustainable option because it is resistant to the elements. It is a strong decking material that can repel water. Composite decking will not absorb water if rain falls on your deck. The wood-plastic board is resistant to water and moisture and will not get damaged.
Besides that, the composite board can withstand temperature change. The composite decking will not swell, or burst if it expands. You can use composite boards to make a deck in both hot and cold regions.
Conclusion
Composite board is a sustainable option since it has the appearance of wood and it's also environmentally friendly. In Addition to its sustainability, composite decking is easy to maintain.