Now you can earn through your crochet skills by making some useful and fun crochet stuff. You just need to do a little research on which things are high in demand and then you can easily make them sell. To help you out we have brought to you these super functional and gorgeous 10 Crochet Crafts That Sell Free Crochet Pattern that you can make and let people buy and fill your pocket with some extra dollars. The crochet crafts in this roundup are super cute and attractive enough to compel the non-crochet person to make a purchase of them. The best thing is that each of these lovely crochet selling items comes with free patterns to let you easily work on them.
You will be glad to know that there are things for everyone on this list from little boys and girls to the big ones. For example, the girls would love to buy that lovely bunny headband and the crochet bunny treat bags. There is a gorgeous girly crochet summer bag for the ladies which can make a big sell-out item around the summer for being so catchy and cool. A gorgeous crochet flower bouquet and the boho crochet wall arts are the best gifts for the yarn art lovers so people would love to buy them too. There are more such super cute patterns to go through so browse the list below.
Crochet Bunny Headband: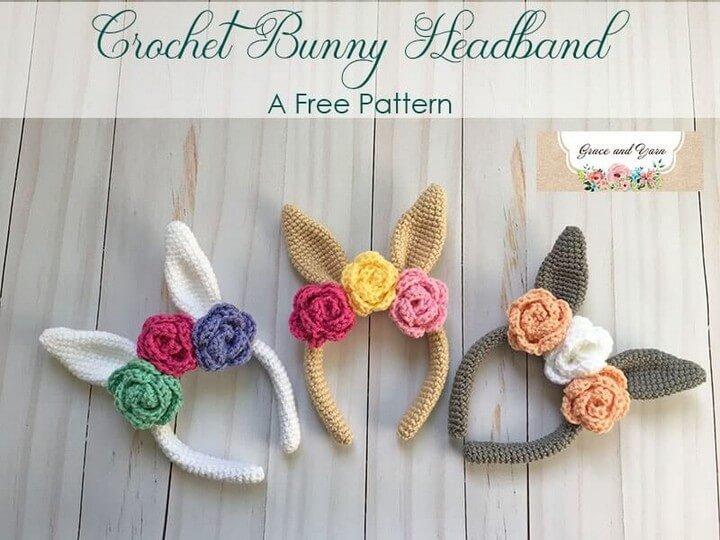 Make your girl look cutest and feel happiest with this adorable crochet bunny headband. A simple headband has been worked up with a thick coating of crochet brown yarn and ears. The center of the ears have been filled with three super cute and adorable flowers to look just so fancy and cool
Tutorial: graceandyarn
Bunny Treat Bag Crochet Pattern – Easter Gift Bag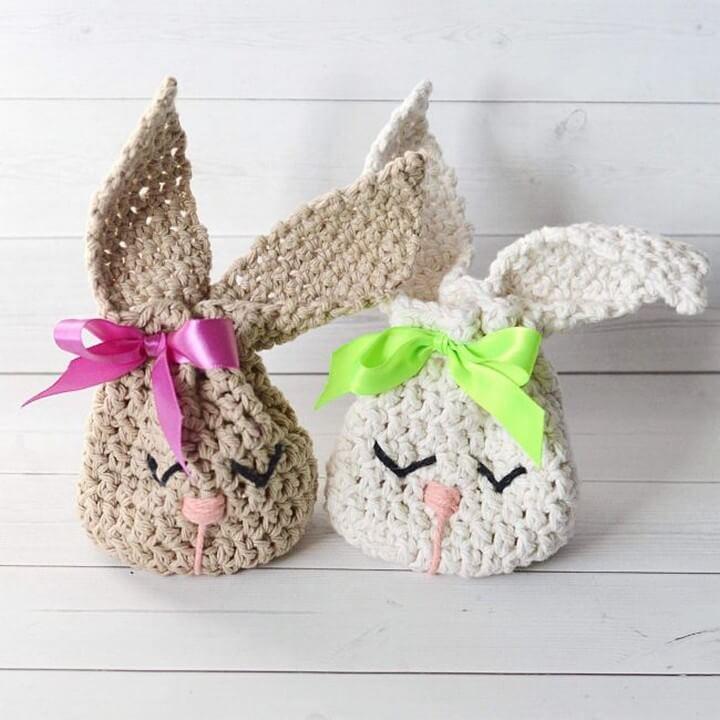 With this bunny treat bag crochet pattern you are going to make the most amazing gifts for your own kids and the kids around too. The lovely crochet bag has bunny ears and features and the colors too. You can fill this cute bunny bag with some colorful Easter eggs and candies as well. Details here!
Tutorial: lovelifeyarn
How To Crochet A Ruffle Edge For A Flawless Finishing Touch: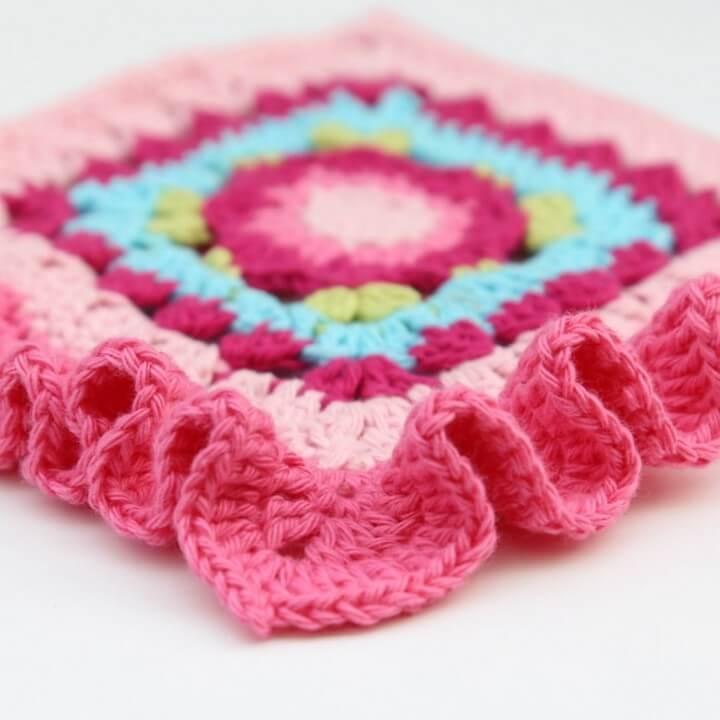 Learn to crochet the ruffles so that you can create a lovely edging for anything you crochet. From granny squares, blankets and baby dress to scarves, hats, and cardigans these ruffle edges are going to suit everything that you crochet up. So grab your yarn and the crochet hooks to work up these adorable ruffle edges.
Tutorial: mybluprint
How To Crochet A Summer Circle Bag – Free Crochet Pattern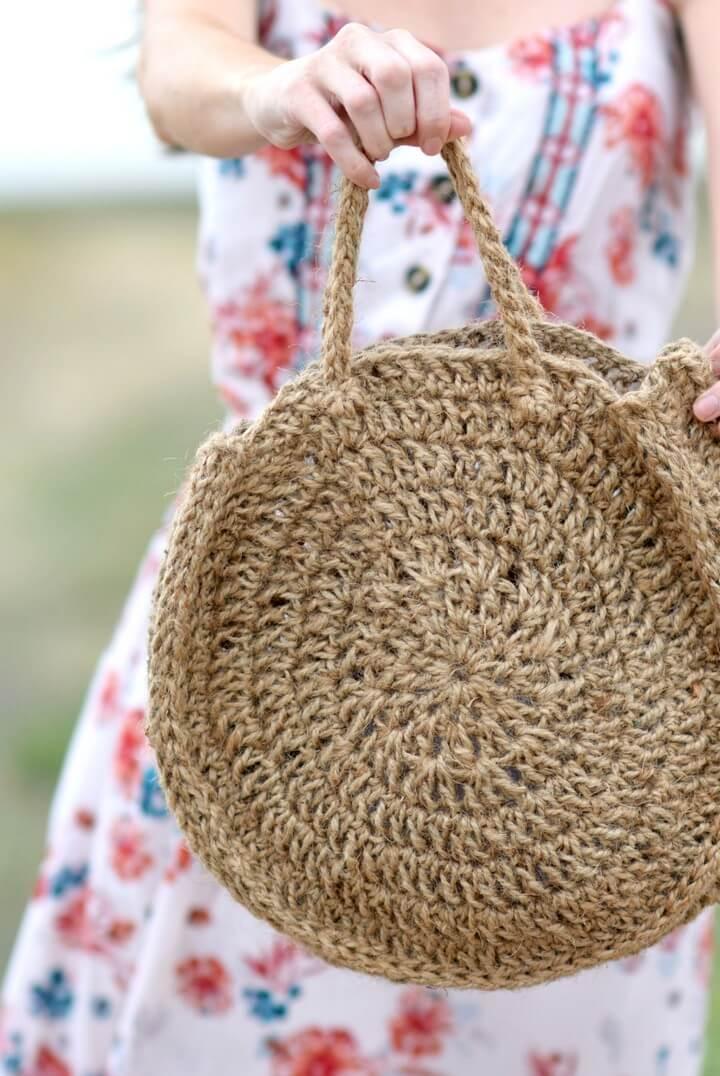 Make yourself this gorgeous and simply cute crochet a summer circle bag and enjoy some crochet fashion added to your summer style. This pretty lightweight yarn circle bag is going to be your favorite thing to carry for the outdoor picnics, trips and even to the beach. You can have a free pattern here!
Tutorial: mamainastitch
Crochet Harlequin Blanket: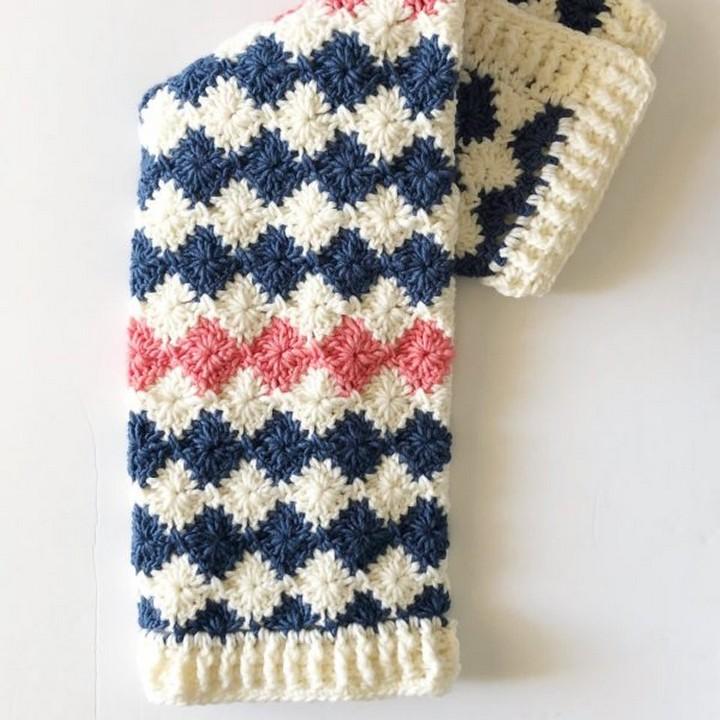 Get some inspiration from the diamond patterns on the dress of famous Harlequin character and make this pretty crochet harlequin blanket. Using the colorful yarn hues you can easily work up this lovely blanket having a soft yarn base solid hues diamonds on it. Details here!
Tutorial: daisyfarmcrafts
Paper Wrapped Romance Rose Crochet Bridal Bouquet: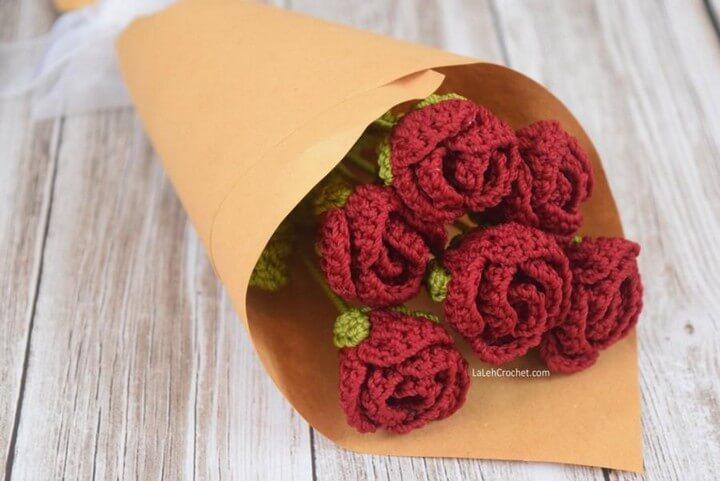 Want to gift someone a lovely bunch of flowers? If yes then make these paper-wrapped romance rope crochet bridal bouquet for a change. The real flowers are going to wither away but not this lovely romance rose bouquet. This bouquet is made with pink and red flowers with a little button embellishing. Details here!
Tutorial: repeatcrafterme
Boho Crochet Wall Hanging: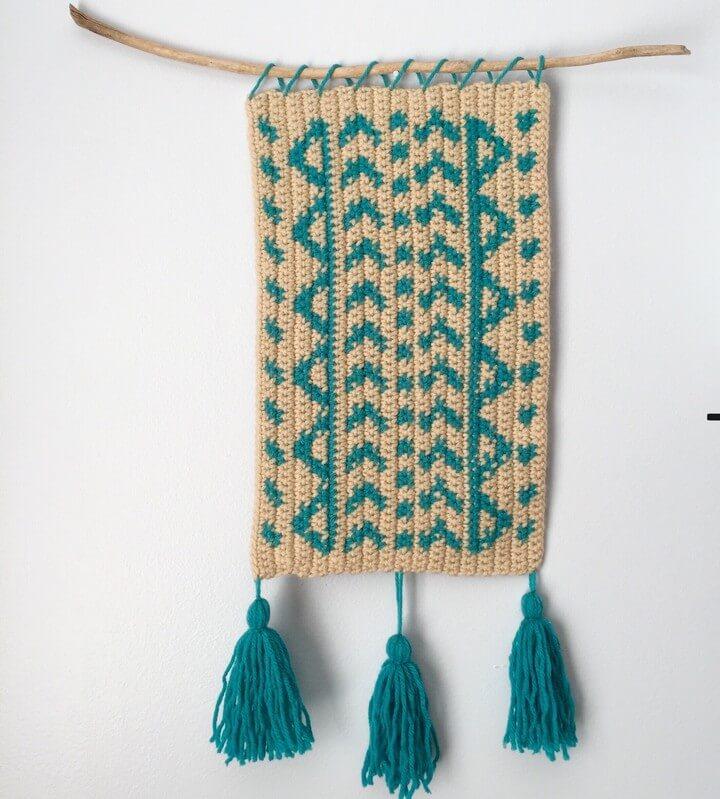 Bring some chic vibes to your home décor with this lovely and boho crochet wall hanging. You can make this lovely crochet wall hanging with the two contrasting yarn hues so that you can enjoy the beauty of this pattern. Here the brown base color is adorned with the zinc shade in between and the tassels at the base.
Tutorial: eandpcrochet
Crochet Spiral Dream Catcher Tutorial:


Dream catchers are one of our favorite things to make for summer craft fun. Here is this crochet spiral dream catcher tutorial. The use of the rainbow yarn hues and the lovely spiral pattern really make this crochet spiral dream catcher is the best thing to make. Get the tutorial right here!
Tutorial: youtube
Lacy Crochet Scarf Pattern: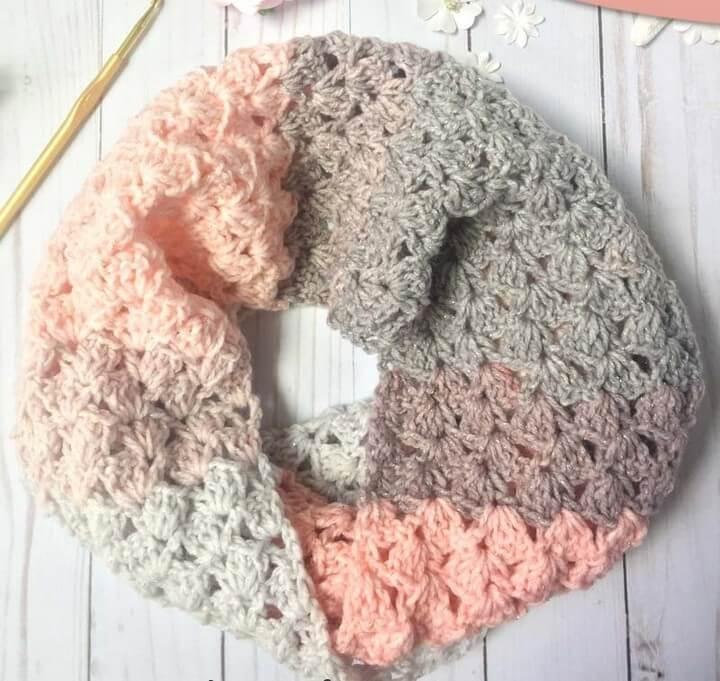 Every one of you is surely going to fall in love with this adorable lacy crochet scarf for being so elegant and gorgeous. So make this lovely lacy crochet scarf even if you are a beginner. Three colors of the yarn have been used to shape up this lovely lacey crochet scarf pattern which is customizable. Details here!
Tutorial: craft-mart
Raspberry Pi Mosaic Throw – Free Crochet Pattern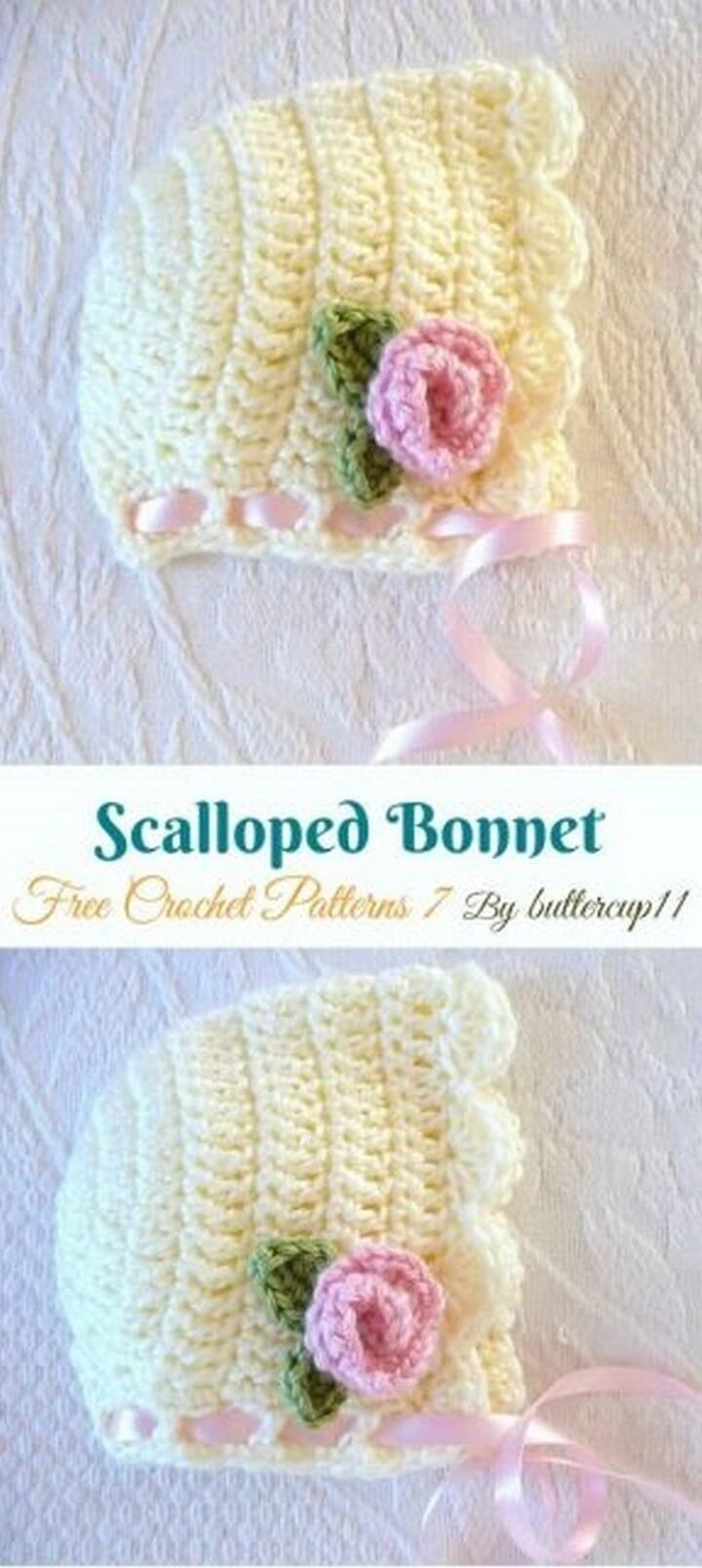 You can make this adorable and super comfy scalloped bonnet with the free pattern and give away to the little ones around. The lovely hat has the scalloped edging and the pretty flowers at the forehead to look more adorable and cute. You can check out the details of the idea right here!
Tutorial: crobypatterns