It is a big responsibility to throw a party at home and make it a success. You can include some small details into your home to make it feel less like an informal gathering and more like a celebration. The decoration is an essential part of any celebration and is a great way to get people in the party mood.
However, before you start decorating every surface with mismatched decorations, you need to decide what type of party you're having. There is a big difference between appropriate decorations for a child's party and an adult's anniversary soiree. You also need to consider the size and shape of your venue. The height of the ceilings will impact your use of balloons, and the size of the tables will decide how much food you can display.
Make sure to plan the party in advance so you can be prepared and calm on the day. After all, you deserve to enjoy your big night too! When it comes to decorations, consider these tips and tricks to make your venue look fantastic.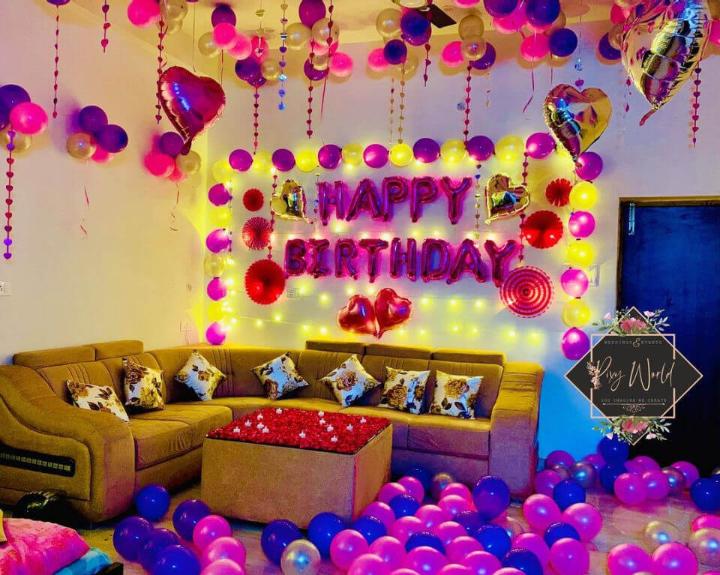 Balloons!
Balloons are an inexpensive way to add colour and fun to any party. Instead of randomly scattering balloons on the dance floor, make balloon arches and flowers. You can buy them ready-made or spend an afternoon assembling the balloon décor yourself.
Don't forget about the ceiling. Add a few foil balloons in various shapes and sizes, streamers, and regular balloons to create a ceiling masterpiece. However, if your venue has lower ceilings, make sure your décor doesn't come down too low and hit people's heads. Now, that would be annoying for your taller friends!
Stick to bright coloured balloons for children's parties or themed celebrations. For example, bright colors would be perfect for an 80's bash, and metallic balloons would polish off any glamourous evening.
Banners and bunting
The perfect way to signify a big celebration is with some well-placed banners and bunting at your party. You can adapt these to both children's and adults' parties, as well as wedding and anniversary events. Add the age into birthday banners or a congratulatory message for a wedding celebration. Banners are a brilliant way to add a personal touch to your decorations and fill up any empty wall space.
Photos and pictures
Photos can add character and personality to any party. Choose your favorite pictures of the special guest(s) and stick them up around the venue. Your guests can share stories of these photos and reflect on their memories of the guest. Just make sure to use removable hooks and mounting tape to avoid ruining the venue walls. You could even hang a string across one of the walls and attach photos with clothespins.