Your bedroom is so important because it is where you rest and rejuvenate, getting ready for the day ahead. To ensure it serves its purpose well, you should make it both comfortable and organized. Decorating it your own way will make it feel more comfy, personal, and intimate. Decorating the bedroom can be costly, especially looking at the price of DIY replicas sold in large retail stores. To save you some money, we are going to look at 10 DIY bedroom decor ideas.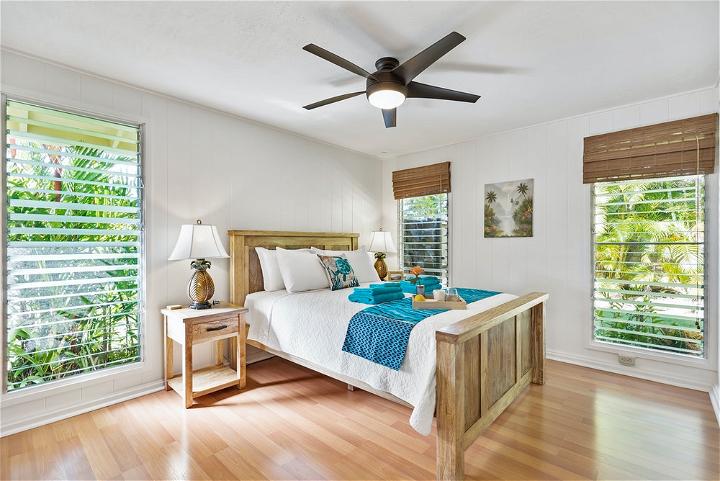 DIY Bedside Bench
A bedside bench can turn a boring space into an interesting and quirky one. You can create your own DIY bedside bench by adding a colorful fabric to a boring bedside bench. The good thing about doing this is that the bench can fit almost any bedroom regardless of its color palette depending on the colors and texture of the fabric you use on the bench.
Pressed Plants and Flowers
This DIY decor idea is great for teen bedrooms, but it can also be a great idea for adult bedrooms or those looking for something different. To create this piece of art you need some plants, a piece of paper, and some glue. Start by creating a beautiful flower arrangement and then drying it out. Just ensure you dry the arrangement slowly so that it doesn't become so dry it crumbles. Then, glue it to the paper and flatten it out. Next, place the paper with the arrangement inside a frame to complete the look.
This is an inexpensive DIY project that you can redo over and over again as you like. You can also mix and match plants, flowers, and printables depending on the season and the look and mood you are going for.
Two-Toned Furniture
A good way of giving your furniture a different look, texture, and design is going with a two-tone decor design. The first thing to do is to find an item that you would like to give a two-tone design. It could be a nightstand, stool, table, or even the bed.
Next, you find two contrasting paints, preferably white paint and colorful paint such as blue, brown, purple, or even orange. Once you mix the paint, go ahead and paint the whole of it white. Then, paint the bottom half the contrasting color.
Doing this with a stool or nightstand will be relatively straightforward, but it will be different for the bed. For this, you will need to paint the headboard and footboard white and then paint the side rails a contrasting color. You can also switch up these colors, so you paint the head and footboards the contrasting color.
Ensure you match the contrasting color to the rest of the colors in the room to ensure the colors do not clash. To complete the transformation, you could get a new mattress for the bed. You want the bed to look great, but to get the best out of it you need to choose the best mattress so it is beautiful and comfortable.
Add Some Blanket Hooks
The best bedroom decor does not only look great, but it is also functional too. For this project, you will need some blanket hooks and some colorful blankets. The hooks should come with instructions on how to install them, but if there are any tools required (to add screws or nails) get in touch with someone who can handle power tools.
Ensure you space the hooks four to six inches apart at a good height where you can reach the hooks but that ensures the blankets will not touch the floor. You can then hang blankets or towels with interesting designs on the hooks.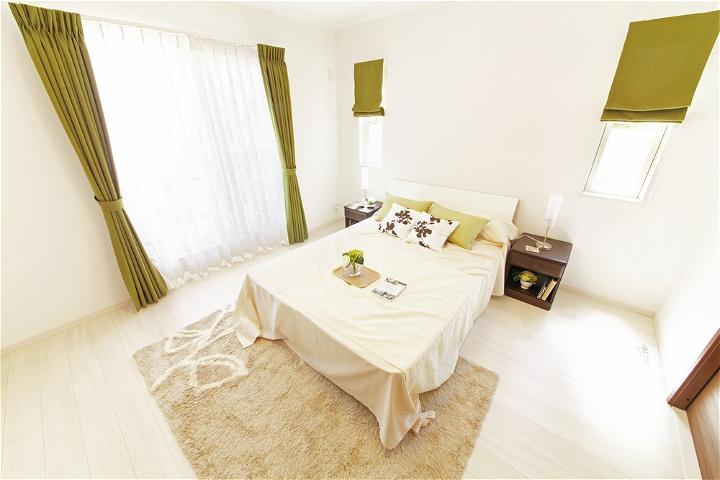 Shelf Decor
A DIY shelf is great because it gives you additional space to store some items, and you can use it as a decorative piece. The only thing that will limit how you can decorate the shelf and how you organize the items you add to it will be your imagination. Some items you can add include picture frames, bedside accessories, mirrors, plants, and artwork.
Plant Shelves
Apart from the multipurpose shelf that we have discussed above, you can also decorate the bedroom using plant shelves. These are smaller shelves that are installed on the wall following some arrangement or pattern. You can also stagger them to keep things interesting. Once they are installed you can place small, potted plants on them. A wall of plants will look great next to your art or other decor.
Paper Crane Wall
Origami pieces can be a unique addition to your bedroom walls. You will need the origami pieces, a stapler, glue, and an empty wall. You can learn how to make handcrafted origami cranes online and then staple or glue them to the walls. Use papers of different colors for maximum effect. An empty wall with little furniture or decor on it works well as it allows your origami to stand out. If you like, you can point a lamp at the cranes to make them stand out even more.
Hanging Candle Holders
This is a very simple DIY project, and you will need some mason jars or recycled bottles, candles, and some string. Have one string going across the room, then place the candles inside the jars or bottles. Next, tie a string to the necks of the jars or bottles and hang them on the string you tied first. The only thing left is to light the candles. Check the main string to ensure it can hold the weight and do not forget to blow out the candles before you sleep. Turn the lights off at night and enjoy your candlelit room.
Custom Designed Wallpaper
Adding wallpaper to a room can do wonders for it. There are innumerable unique patterns and colors to choose from, and you can always order custom-designed wallpaper. Let your personality and personal style show by picking the best designs, which can range from coastal and modern designs to landscapes and abstract art.
Go with pre-pasted wallpaper as it is easy to add and remove. It is also recyclable, so you should not worry about disposing of it.
Patterned Dresser
Your dresser likely looks boring due to its monochromatic color. Well, you can refresh it using paint or wallpaper. For this, you will need the paint or wallpaper, glue, and scissors. Painting the dresser should be straightforward, but the wallpaper can be tricky. To make things easier, pick one with a repeating pattern so you can mix and match various parts of the wallpaper without things looking out of order.
DIY designs can be fun and something you can do with your whole family. Let your imagination run wild and decorate your bedroom in unique, interesting, and quirky ways.