With the aid of various resources online, more people have become eager to tackle heating, ventilation, and air conditioning (HVAC) repairs, installation, and maintenance alone. While Do It Yourself (DIY) tasks can save you money or allow you to be preoccupied, some are simply not worth the attempt.
In some cases, doing these tune-ups alone isn't always the best move. Become a savvy homeowner and beware of these four common heating and cooling mistakes.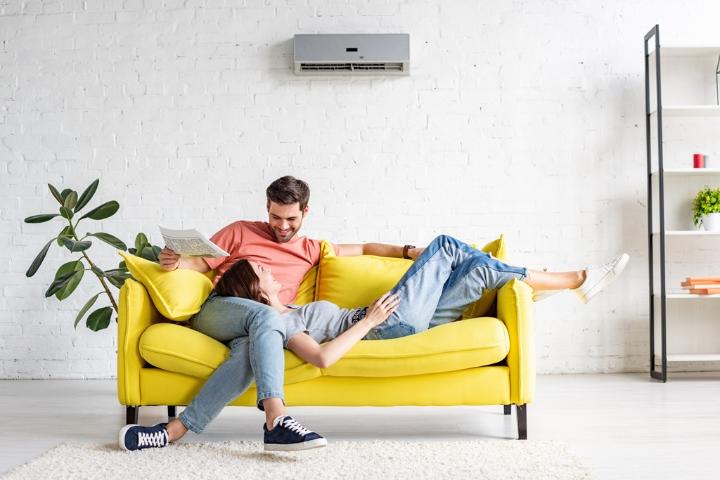 1. Putting Off Periodic Maintenance
Some people skip professional maintenance, thinking they can easily perform these HVAC tasks. However, if you don't understand what you're doing or have a credible experience, it's best to leave the maintenance tasks to the pros.
Your heating and cooling system will require annual tune-ups and periodic check-ups to support its performance throughout its lifespan. Professionals can catch minor issues and identify symptoms of underlying problems before they become costly. When treated earlier, this can reduce the need for future repairs.
Suppose you frequently experience HVAC unit emergencies; trained professionals can advise you whether or not it's time to upgrade it. In this way, you can keep your appliance running efficiently, costing less to operate.
2. Dismissing Hazardous Signs
Another common DIY mistake is proceeding with the cleaning and maintenance without looking into the odd sounds or smells of their unit.
Your HVAC system is composed of electrical and mechanical pieces. If it starts to generate unusual sounds, this might indicate that one part has become faulty. On the other hand, if it produces foul odors, this might be a sign that there's an overheating blower motor, a dead animal stuck in the unit, or mold accumulating inside.
Crossing the wrong wires and attempting to repair any mechanical or electrical issues could result in serious injury or fires, putting your family's safety at risk.  This mistake can also cause much damage to your HVAC unit, affecting its efficiency.
With all these, think twice before proceeding to any DIY task. Better yet, avoid the guesswork and contact your HVAC professionals so they can investigate and identify what's causing the problem.
3. Overusing The Blower
Suppose you're situated in a humid region; you might attempt to control the flow of natural light and keep your AC running continuously to enjoy a comfortable home. While doing this might reduce the heat, this can potentially increase the relative humidity level in your interiors.
When you allow your air conditioner to run continuously, its blowers will be compelled to overwork to replace the humidity with cold air. Unfortunately, this may damage your coils, which affects airflow.
If this is the case, stop handling this problem alone, call your HVAC specialists, and talk about installing a high-tech blower. Opting for an advanced blower motor can help regulate the temperature in your home. It automatically adjusts the blower settings to distribute cold air and keep your home cool.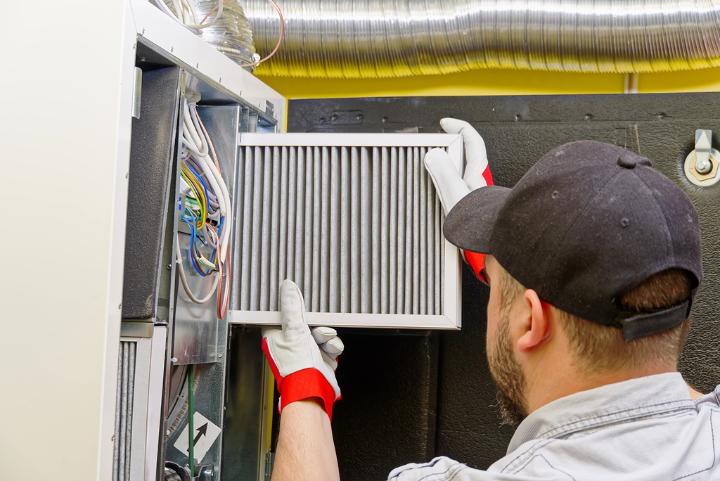 4. Applying Harsh Cleaners On The Coils
Keeping your evaporator coils clean is one of the basic ways to keep your air conditioner running efficiently. When done successfully, this can eliminate heat from your space and allow cool air to circulate properly.
While you might think that using acidic chemicals can wash down the dirt, these corrosive substances will only bring damage to the coils. Take note that your evaporator coils are composed of metal and certain combustible components. Hence, this requires certain coil sprays and recommended solvents to remove the debris.
You can clean the coils alone, but make sure you're using the right cleaners. If you think you can't remove the heavy residues yourself, consider speaking to an HVAC professional. See whether or not you can still DIY the rest of the cleaning process.
When And When To Not DIY
HVAC mistakes can cause inefficiencies and long-term harm to your system, shortening its lifespan. If left untreated, the damage can have indirect effects on your savings and your family's health and safety.
For this reason, it's better to leave these major tasks to trained and experienced HVAC technicians. Considered one of the most energy-consuming aspects of your space, your heating and cooling unit will require professional expertise and maintenance to guarantee optimum performance.
Furthermore, what you can do instead is to handle the minor cleaning tasks. Contact your local HVAC specialists and ask what you can do to prepare your unit before maintenance.
The Takeaway
Truly, when your HVAC unit is operating smoothly, you can keep your home cozy and inviting. However, you must learn to determine what and what not to DIY to achieve this. Despite your good intentions or the number of available resources online, incorrectly doing these tasks can only result in serious damage.
Moreover, make sure to avoid committing the mistakes above and become a smart homeowner.