If you're like everyone else, perhaps you hate to clean, but you love having a clean home. If that's the case, then you're probably also one of those who are constantly on the hunt for better ways of cleaning your home without wanting to always call for professional help. From little day-to-day cleaning habits to bigger tasks, a little practice can get you towards becoming the master of household chores.
Cleaning your home is a job you can easily do by yourself. You don't always have to call a professional to come in and do it for you. These experts can be reserved for the bigger tasks relating to house maintenance.
With the right techniques and tools, you can be very efficient at cleaning your house and achieve much within a limited time. If you've got small kids at home, you know that the mess will always pile up one after the other. So, you've got to learn how to be more effective in cleaning your residence.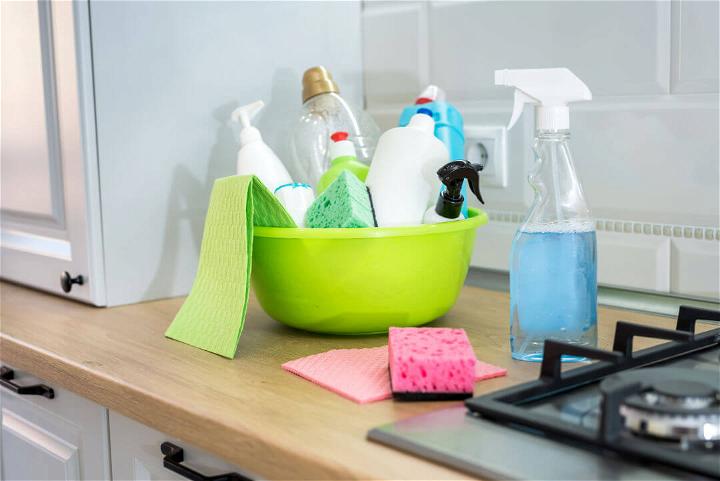 That said, here are some of these tips:
1. Dust and Vacuum Your Entire House
Dusting and running the vacuum around the entire house may not be something you can do every day, but it's recommended for you to do this at least once a week.
For the little bits and pieces, you can simply vacuum through the dining and kitchen area after every meal, as this is where a lot of dirt and crumbs may be.
If you've got a robot vacuum, then go ahead and run it through different rooms every single day. This saves you so much time, as you can also do other things while the device is doing its thing.
Apart from these high-tech tools, you may also consider purchasing air purifiers. Nowadays, these have become essentials in the home to keep the air clean. An air purifier is equipped with a filter to trap pollen, so your home would always feel like it has gone through an expert, deep clean. You don't have to run the air purifiers every single day. You can do it right after you vacuum every room during your weekly heavy cleaning tasks.
2. Put Away Dishes Every After Meal
Whether you've got a dishwasher or not, it's always a good idea to put away dishes every after mealtime. This means sorting out your kitchen right away.
While this may seem like a repetitive task, it'll make you speed things up more, as the dishes won't keep piling up. Especially as of writing when the entire family is spending more time at home than usual, this also means that all three meals in a day are done at home. You wouldn't want to dread that big pile of dishes at the end of every day.
Breaking it up after every meal can help make washing easier and faster. Plus, if you've got a dishwasher, you can run it after every meal while you get yourself busy with another chore.
3. Clean as You Go
There's no need for you to spend an entire hour every single day sorting things out everywhere if you make it a habit to clean and pick up as you go. Just in case a visitor also suddenly arrives, you won't have to panic about picking things up to try and keep things in order.
This may seem like a very small thing, but it actually creates a big impact in keeping your home clutter-free. Never leave or enter a room in your house empty-handed, as there's almost always likely something to put away.
4. Put All Your Cleaning Tools in A Caddy
It can speed you up greatly when you've got all the cleaning tools in one caddy. This can be any basket that you have at home, one which fits all the cleaning materials you need.
When you put all your cleaning tools in a caddy, this cuts down the time you spend walking from one room to another to pick up another cleaning solution or tool. When it comes time to keep all these tools, they're kept organized in the same basket. It's a very efficient way to have what you need right away when you need it.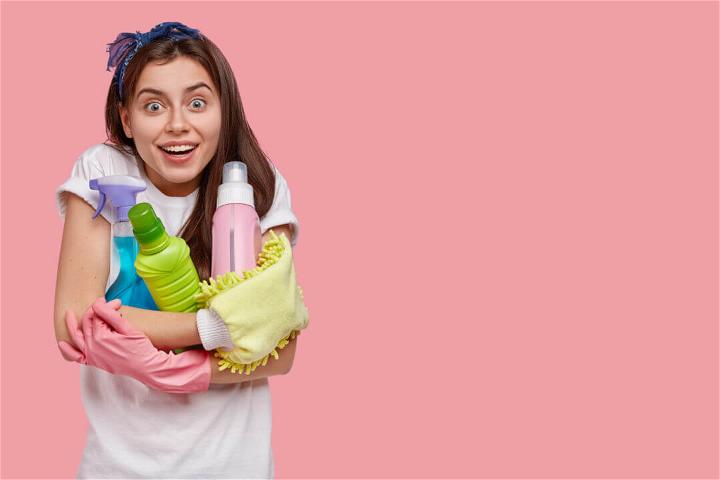 5. Mop the House
It's not just enough to vacuum your home. If you want to achieve a deep clean like the professional cleaners are able to do, you'll also have to mop your house. In today's day and age, where surfaces need to be germ-free, mop your home with an anti-bacterial cleaner or bleach whenever you can.
Start with the areas that tend to get a lot of foot traffic. Think of your entryway and living room. Then proceed to the kitchen as this is where food splashes might be left on the floor.
When you're finished mopping, you should wipe down all surfaces as well. Start with areas like your kitchen countertop, dining table, and even your coffee table. These can be done daily to avoid the dirt accumulating. For heavier, dustier areas like windows, you can leave this job at least once a week, right after you vacuum around.
Conclusion
Spring is on its way, and all the more is there no reason for you to give your house that clean that it may have long needed. As you spend more time at home now with your family, certainly you wouldn't want to live in a dirty and cluttered space. Cleaning doesn't have to feel like such a dragging, mundane task you're only forced to do. These tips can help ensure that you're able to enjoy cleaning while doing the best job possible as if professional cleaners came to your home.