Every room in your house can benefit from a pinch of DIY magic. Even the room you dread to step into – your kid's room. Don't believe us? Then have a look at these awesome ideas of hand-made decors that will have your child go "wow!" and make them finally keep their lair clean and tidy.  Some ideas are ridiculously easy, some will require a bit more time and effort, but the result will be worth it.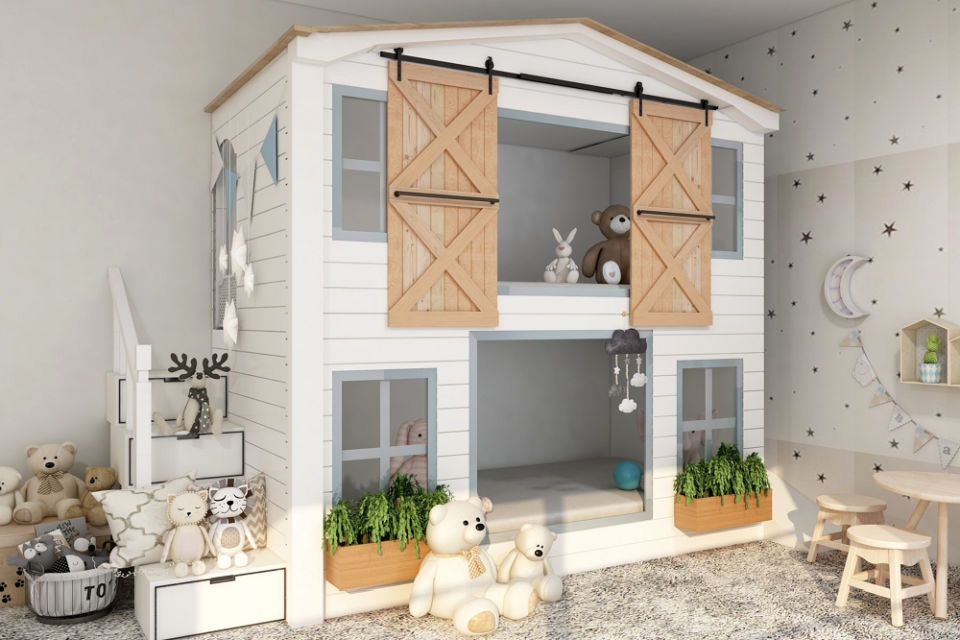 A bonus tip – make sure your kid takes part in the crafting and renovating process (if they are of proper age). Plant that DIY seed in them early on! Now get your brushes, fretsaw, hammer, and nails, and let's get down to business!
1) Activity Table
Take an old kitchen table and turn it into a fun and crafts station. Saw off the legs to make the table kid-sized, cover the surface with water-repellent film, and insert a metal bowl right in the middle of it. Now your kids can use paint, pencils, scissors, glue, and whatnot without threatening the rest of the house. The metal bowl in the middle will be the perfect place to store all the tools.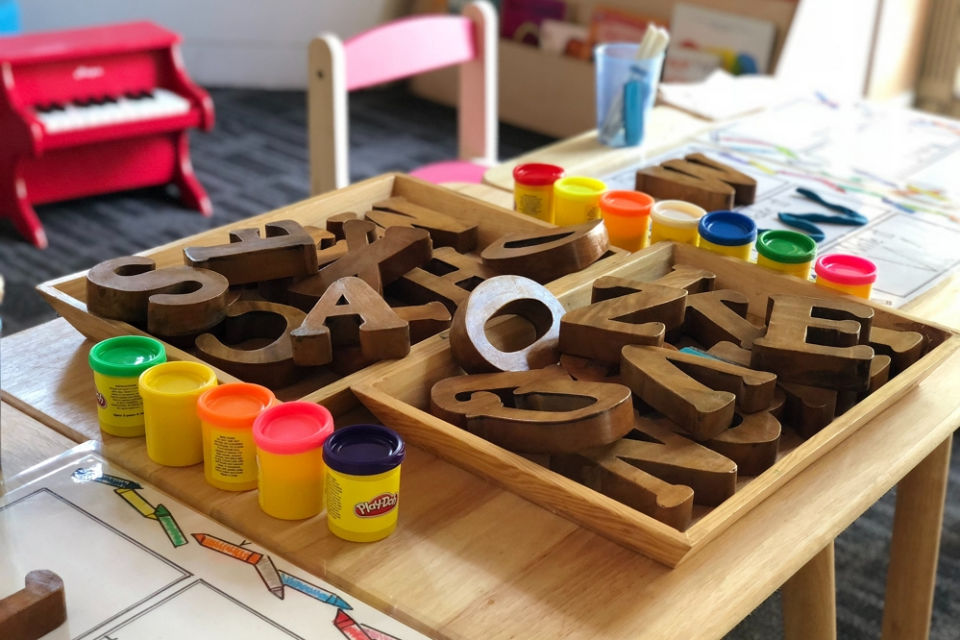 2) Indoor Swings
If you don't have a backyard, it doesn't mean that your kid should be robbed of fun. Just get them an indoor swing! Fashion the swing with old palettes, ropes, and DIY cushions, then use sturdy hooks to attach it to the ceiling, and you're done! A bit of warning, though – do not overload the swing.
3) Personalized Calendar
If your child has a lot of friends, it might be a good idea to create a calendar that would help them keep track of all the birthdays. And we are not just talking about a regular calendar with the names penciled in. Choose a convenient personalized calendar maker, and create a colorful birthday tracker, where all the big dates will be marked with pictures of the celebrants. Have your child help you design this calendar – cull the birthday pictures and the cover photo. Such a customized calendar will be an awesome and helpful decoration for their room.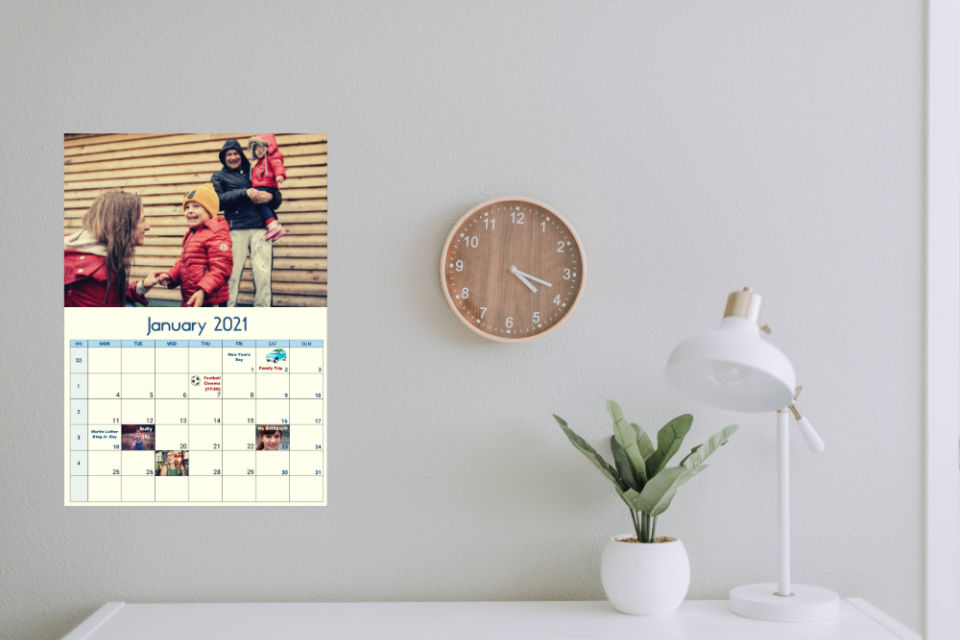 4) Reading Nook
Every kid needs a secluded spot in the house where they can relax with a book. Let your child have a little me time inside a cozy reading nook. Build a teepee and fill it with cushions. Make sure that the teepee stands by the bookshelves or put your kid's favorite books into a basket and put it near the nook – no one wants to go far for another helping of adventures.
5) Chalkboard Walls
If you are the parent of an aspiring artist, you know how much they love to express themselves. Don't let anything get in the way of their art. Pain the wall of their bedroom with chalkboard paint. This way your kid will have the never ending canvas and the ability to redo whatever they have painted. Just make sure there is enough light in the room since the chalkboard walls are pretty dark.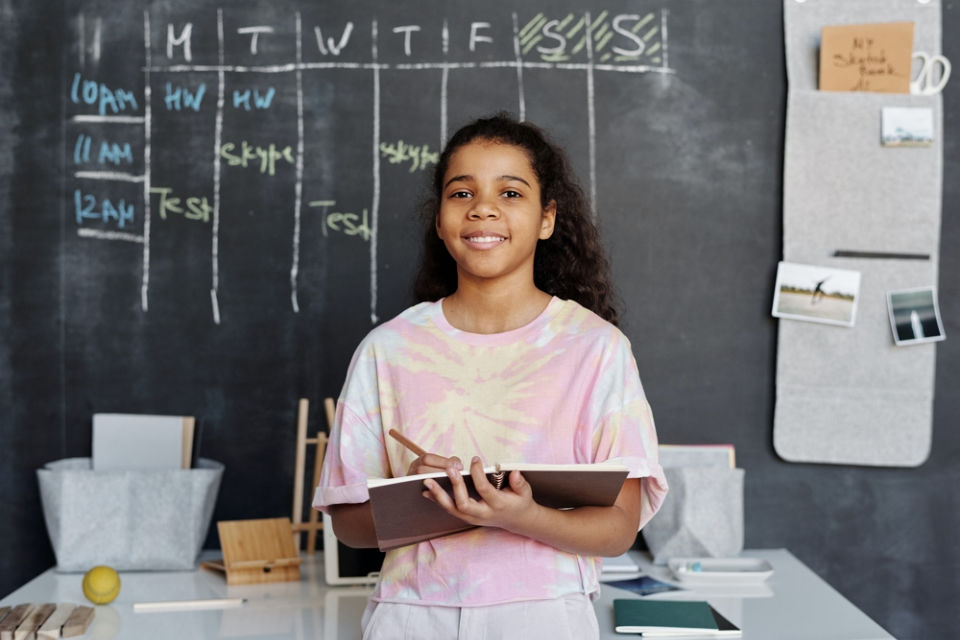 6) Pretty Storage Bins
Teach your kid neatness the fun way! Craft colorful bins out of cardboard boxes, old palettes, or jute. Add bright labels to them to let your kid know which items go where. Let your next cleaning be a fun game. For instance – who will be the first to put all the crayons together into the crayon bin.
7) Framed Art
Make your child's room a gallery dedicated to the best artist in the household. Frame your kid's best (but they all are best, right?) pictures and hang them on the walls. You can go with colorful frames, or you can just buy regular fillets or borders so that nothing would steal the focus away from the paintings. Just make sure that your kid signs their work – that is the staple of a true artist!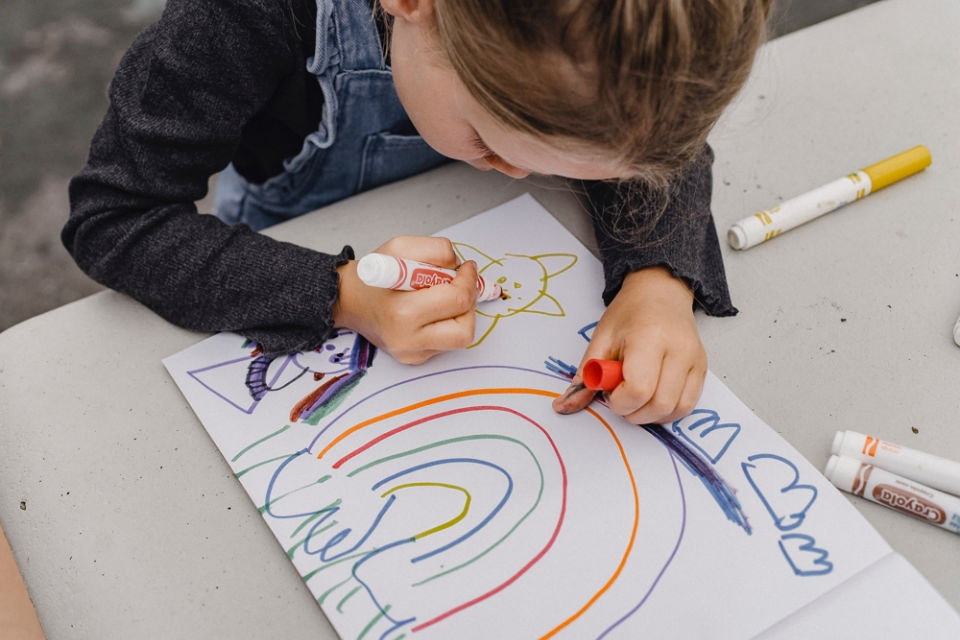 8) Bright Colors
When your kid is no longer a toddler, pastel shades might make them feel weird inside their own room. So renovate their room with juicy colors of the primary range and their mixtures. This will not only make for a stylish lair but will also reflect your child's inner self. Do they love the nautical theme? Go for a deep blue. A soccer fan? Make the room green like the grassy field. Do they have a sweet tooth and a love for all things pretty? Then pink or purple will do the trick.
9) Displayed Passion
Showcase your child's hobbies with a flare. If your daughter lives and breathes ballet, use ballerina figurines and pointe-shoes as decorations. If your son is an avid skater, use old and broken skateboards as shelves or decor items. We don't encourage you to turn your child's room into a shrine of their passion since it will be a trifle expensive and besides kids are known to change their views and minds. But if you acknowledge that little something they have a thing for, this would mean a lot to them.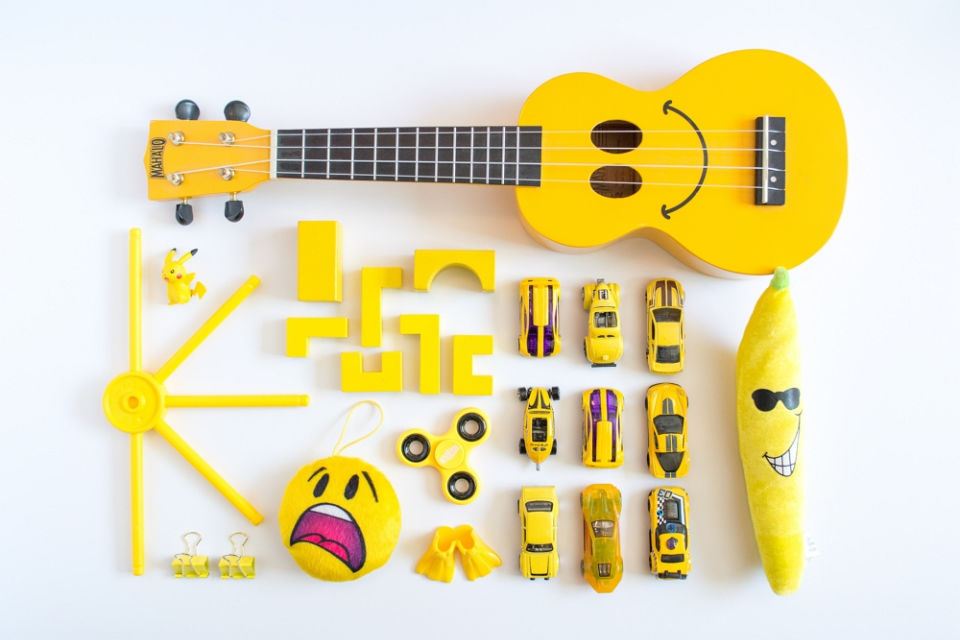 10) T-Shirt Rugs
Turn a heap of old t-shirts into a soft rug. Find tutorials online and weave washed-out fabrics into a piece of decor that is also very useful. A small tip – let your child do most of the work so that they would be later proud of their own achievement. And also let them decide on the place for their DIY masterpiece. Should it be by their bed? Or will the rug make a great bed for the family pooch?
So this is how with a scoop of time and effort and with a pinch of creativity you can create a cozy habitat for your kid. What's more – you can use these DIY projects as a means to strengthen your bond with your child even more. Looks like a win-win for us.
Loved the ideas? Ready to try some yourself? Don't leave us just yet! Be sure to check out more kids room decor ideas that will get your creative juices flowing. Then, choose the ideas you will fulfill, get your kid, and introduce them to the wonderful world of DIY.