It's undeniable that the kitchen is the backbone of every house that should not look messy. No matter what the size of your kitchen is, a dreamy layout of the kitchen attracts everyone. A clean and organized kitchen represents how supplicated you are. This is up to you how you decorate your kitchen and beautify the interior design of your kitchen to catch everyone's eye. Dishwashing liquid is a great alternative cleaner for cleaning kitchen utensils, appliances, and floors. Dishwashing liquid can also be used for cleaning your cushions, pillows, glass stoves, ac filters, and even removing stains from your clothes. An organized kitchen always looks dazzling and depicts your personality.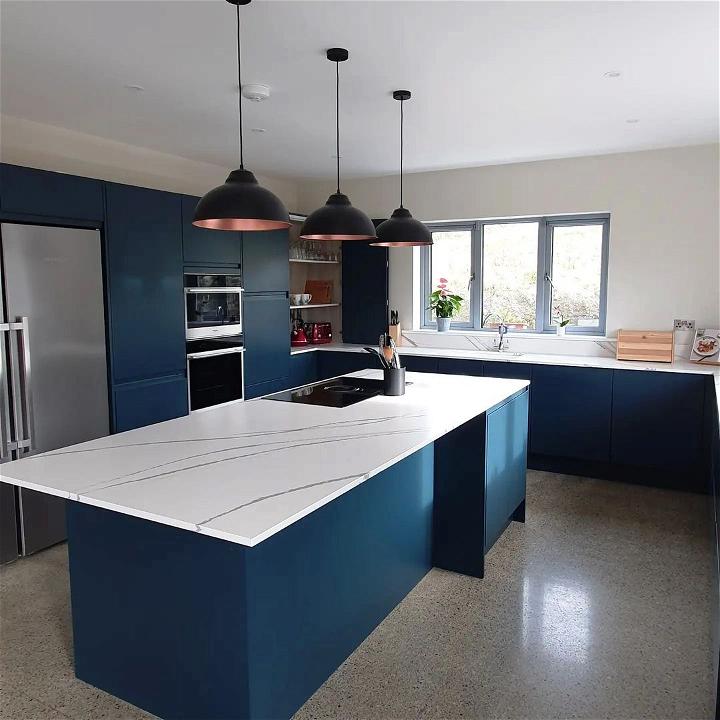 Are you bored of your kitchen and want to upgrade it? Here, we have listed outstanding DIY kitchen decorating projects that can beautify your kitchen and make it look appealing.
If you want your kitchen to be awesome, scroll down and take a round of our favorite DIY ideas that can make your kitchen so spacious, organized, and decorative in less time with minimal effort.
1. Little Kitchen Garden
Fresh green herbs are a significant ingredient in almost every meal. Most of the time we don't find them in our home and we have to run for them to buy from the grocery store. It's better to play them in our kitchen so that you don't have to run in the hour of need. You can design a kitchen herb garden yourself. Grow fresh herbs such as cilantro, mint, green chilies, parsley, etc in flower pots and arrange them on a shoe rack and place the rack in your kitchen. It will not only beautify your kitchen but also look fascinating and eye-catching.
2. Wooden Mug Stand
If you have a beautiful collection of mugs, you can showcase them in a house-shaped wooden wall hanging or cart. For this, you would not need a few logs of wood. Glue them together in a house-shaped rack. Arrange your mugs on it. It would look so natural and organic.
3. DIY Wine Rack
You might have seen that a wine-glass holder is an element of the most modern kitchens that looks wonderful and creates a sense of organization. You can design a stunning wine rack yourself to arrange wine glasses. You only need to have a wooden pallet and hooks to hold the wine glasses. This is a cheap and innovative DIY idea that can enhance the overall interior of your kitchen.
4. DIY Wooden Menu Board
Do you find it troublesome to think about the daily menu? DIY menu boards can make your life a lot easier and you don't have to overthink about the menu on a daily basis. You can create your own wooden DIY menu board yourself. You can decide the weekly menu and schedule it on the board. You can do a variety of things for designing wooden letters with wooden pieces. Wooden pieces of different sizes would look more fascinating and natural. You can write down the weekly menu with colorful chalk on the wooden board.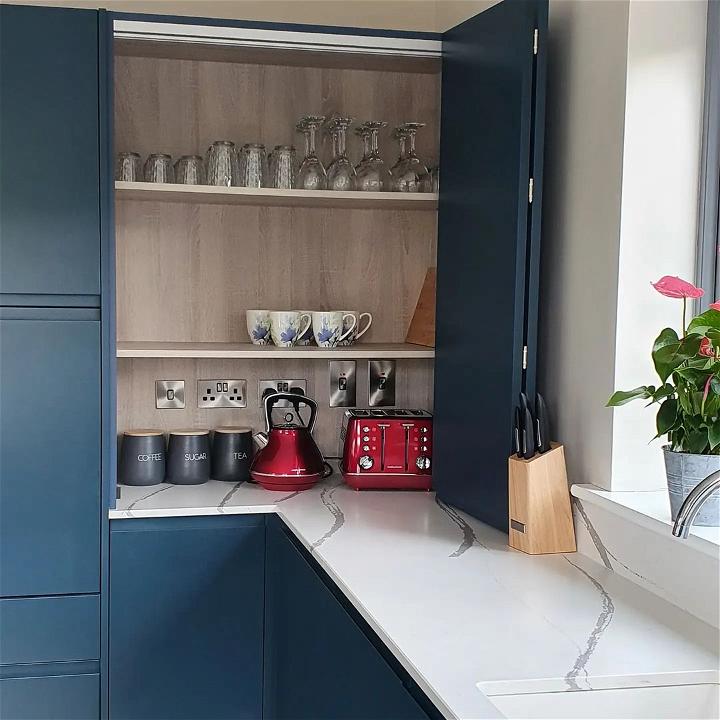 5. DIY White Cement Pots
White cement pots are very trendy these days and they need very little effort to create. Imagine if you serve food in your own DIY pots, everyone would praise your efforts and aesthetic sense. You have to buy white cement and some crafting gadgets. Create your own molds or pour white cement and water solution into any mold. Let it dry. After some time, your pot will be ready. Now you can use your painting skills to decorate your pots.
6. Wooden Spoon Holder
Wooden spoons make your kitchen glamorous when displayed on the kitchen walls. Buy some whimsical wooden spoons according to your choice and hang them on the spoon holder. You can also paint the handles of wooden spoons to make your kitchen colorful. You can design tribal patterns on your wooden spoons to make them look traditional.
7. Painted Glass Spoon Jars
Conventional Spoon holders do not look appealing. Instead, you should create your own spoon holder to make your kitchen adorable. There are tremendous ideas for creating spoon holders. You can sprinkle paint on the glass jars and tie jute string on the glass that will not only make it enchanting but also look organized. You can also decorate spoon holder jars with shiny golden paint to hold silver spoons in them.
8. Label Spice jars
Most of us don't label spice jars and it becomes difficult to find the right spice jar. Therefore, you can label the jars with creative patterns. You can design the labels with different creative fonts and make a downloadable pdf file of these typed labels. Print these labels and paste them on the jars so that you could timely locate the right jar. If any other person comes into your kitchen, he/she would also easily find the labeled jars.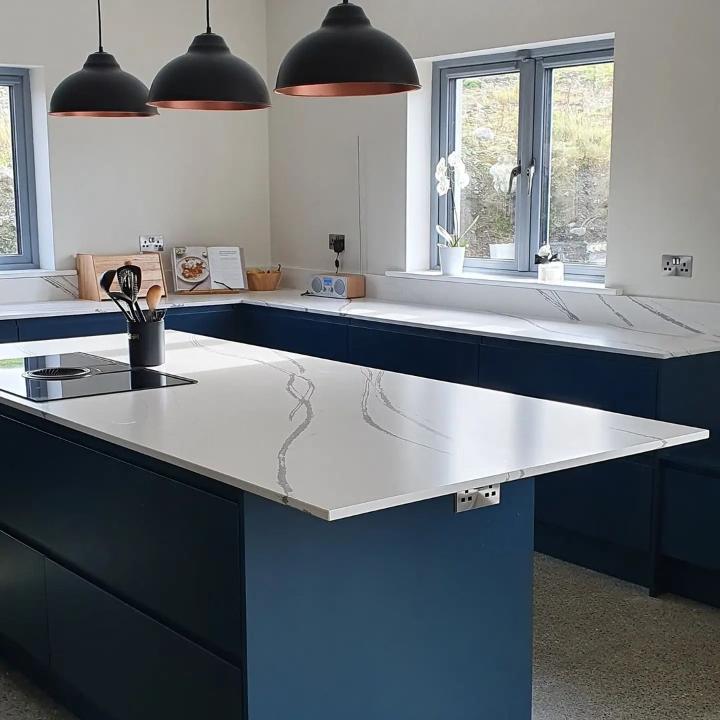 9. Kitchen Rug
Rugs look wonderful in the kitchen and the soft material feels very comfy for your feet when you wash the dishes. You can decorate your kitchen with a beautiful rug that you can create on your own. If you have sewing skills, you can easily stitch a rug.
10. DIY Brushstroke Glasses
If you are bored with your glass sets and want to change them with new ones, then instead of buying them and spending money, you can brushstroke them in different patterns. And you don't need painting skills for this. Brushstroke in any way you like, or even your child can design a wonderful pattern on the glasses. Serving juices, cocktails, and soft drinks in these glasses would look astounding.