Everyone relishes the comfort of a clean and well-kept home. However, most people have issues keeping their homes clean due to their busy schedules. Home cleaning is essential, and every home should be cleaned routinely to prevent repulsive odors and vermin infestations.
In connection to that, there are various cleaning activities in your home, and most of them require lots of energy to get accomplished. Most of these activities can be tiresome, and in some cases, you're forced to lift large cleaning appliances around the house.
Devices like a cordless vacuum cleaner and the floor shampooer can be tough to maneuver around tiny spaces, especially with many stairs that require cleaning. Nevertheless, there are other gadgets you can acquire to make your cleaning more manageable.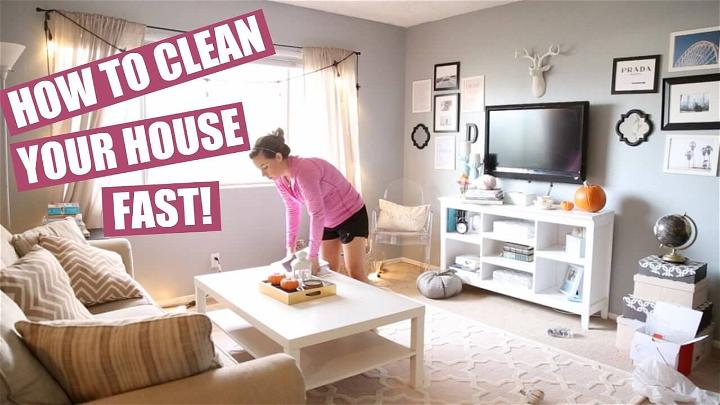 Some of these unique cleaning gadgets are:
1. An automatic vacuum cleaner that functions on its own
Automatic vacuum cleaners are common and loved by many because they support you to clean your house without your presence. They are some of the best cleaning tools around. What's your experience? I only require setting my vacuum in a spot where I want it to clean and let it do the work. And what's more? The squeaky wheel on my Roomba moves around plucking any debris on the floor or under the furniture. More so, it can effortlessly figure out which areas in the house require more attention!
An automatic vacuum cleaner operates by the use of batteries and can last more than three hours or more with a single charge. It also goes back to its docking site without you having to move it. When the batteries are almost running out, it automatically rolls back to the station for a recharge. This way, you don't need to lift a finger, plug it in and watch it do a fantastic job!
If you're contemplating on acquiring an auto vacuum cleaner, there are various online stores where you can purchase this fantastic gadget. More so, the types of essential cleaning gadgets in the market are numerous.
2. Robotic window cleaner
Most houses are currently designed with more windows to let in more light. There's one downside of having many large windows though! Regular cleaning and polishing. Fortunately, there are gadgets in the market that make all the difference.
By setting up a robotic window cleaner, you forget about the stress of having to climb on ladders to clean your glasses. Better still, acquiring a robot enables you to have more free time to attend to things.
3. Floor mopping robot
Mopping floors is tiresome, and only a few people can honestly say that they enjoy it. Most people don't bother mopping the floor until it becomes sticky and others pay to have this done. If you have little kids, you probably have fixed in on your chore list; and this is one of the many perks of parenting.
What if you had a device to do the mopping? There are many such devices in the market. They might not have achieved the technological prowess of the robot vacuums, but they are unwaveringly making waves in the world of sanitation.
But one question still lingers- are they worth it? When vacuuming can never be sufficient to have your floor looking its best, you might as well need to do a bit of mopping. Therefore, instead of pulling your mop bucket and the mop to clean, the floor mopping robot will come in handy. The robot absorbs dust, dirt while mopping your floor, leaving your house sparkling.
Final thoughts
Vacuuming can be wearying. And what about climbing on ladders to clean the glasses? Not pleasant at all.  Fortunately, the above essential cleaning gadgets make housework more comfortable, leaving your home sparkling.