Burglary, thefts, and other crimes are all common in residential properties. There has been an increase in the number of burglary cases in residential areas because homeowners are not very serious about home security these days. Home security is one of the most ignored aspects of safety that most people fail to think about until something wrong happens.
While there are many methods to safeguard your property, the most excellent sort of security is preventative security, which includes preventive measures such as doors and robust locks that help prevent the emergence of any type of risk in the first place.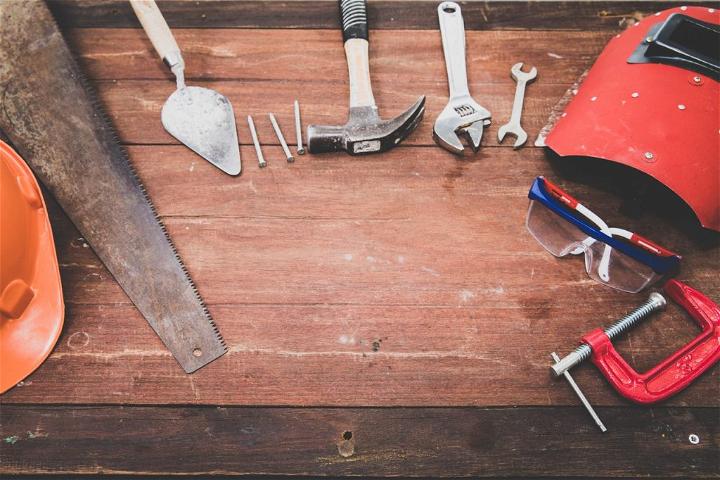 Door locks keep your loved ones safe and secure from burglars and stray animals. Therefore, it is essential to not only invest in a solid, durable lock but also to devote some time and effort to maintaining it so that it can continue to serve its duty without being harmed. People add locks to their homes but fail to maintain them, which is why they get weak due to wear and tear and fail to serve the purpose of providing security.
If you have locks at home, you should know the ways in which you can maintain them. We have provided some of the easiest DIY maintenance tips for locks –
1. Examine your door
The first step towards lock maintenance is examining the door. Yes! It begins not with the door locks but rather with the door that needs to be maintained. If you want your locks to last for a long time, ensure the door is installed correctly. A sagging or binding door might put a strain on the latch or bolt of the door's lock, causing it to break and leaving you trapped in or out of your home.
A door that has been correctly hung will swing easily without scratching or catching. The spaces around the door will be the same all the way around.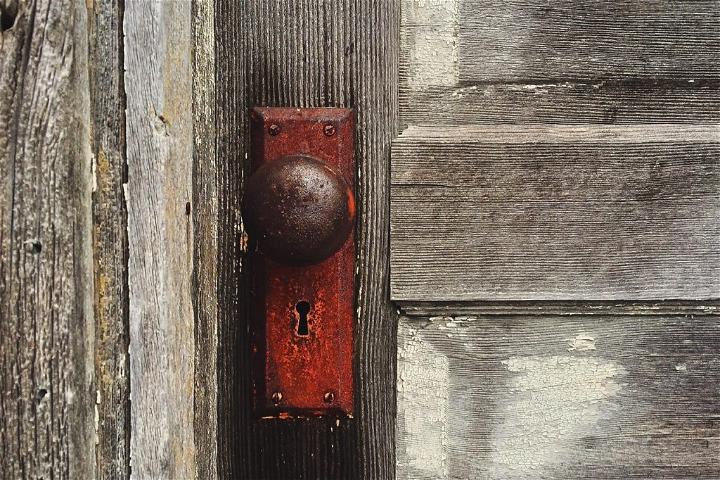 2. Check the bolts, screws, hinges, strike plates, etc.
Check the bolts, door screws, strike plates, hinges, etc., to prevent your door from getting misaligned and causing the lock to fail. Check for faulty or stripped screws that can result in lock failures. If you are wondering how to remove a stripped allen screw, the good news is that you can DIY it at home!
The screws that reinforce the door to the wall frame are frequently too short or are less in number to reinforce the door properly into the wall frame, resulting in failures. At least one of the screws holding the hinges to the door and subsequently attaching the door should be long enough to attach the door to the wall framework.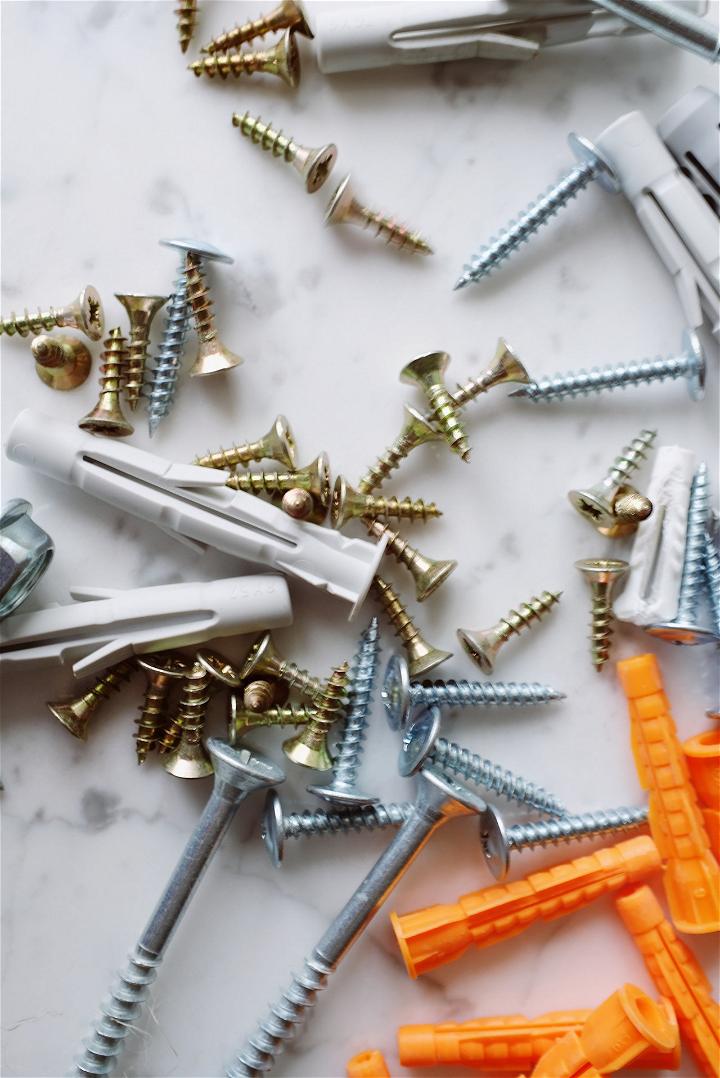 Add a longer screw to each hinge to avoid sagging and boost break-in resistance. Replace normal screws with longer screws that should be at least three inches in length.
After you have examined the door screws and the hinges, you should now check the strike plates. The deadbolt needs to be secured by long screws in the door.
3. Check your latches and deadbolts
If you have a deadlatch at home, you should examine if the little plunger is perfectly aligned with the strike plate. The deadlatch should not fall into the strike plate when the lock is engaged.
If it occurs, it is a hint that the lock is about to fail. As a result, most modern entrance door locks now incorporate a safety mechanism that prevents the locks from engaging at all if the striking plate is not correctly aligned. Lock failures are frequently caused by binding or damaged deadlatches.
The lock should also work quickly while the door is closed. You should not have to push, pull, or lift the door to use the lock. Make sure the hole in the door jamb for the lock is deep and can hold the bolt completely. The deadbolt is of no use if it is not entirely inside the hole of the door jamb.
4. Soft clean and lubricate your locks
It is not difficult to keep your door locks in good working condition. Clean your door as directed by the manufacturer, generally with a moist towel or light detergent. Unless you detect a considerable buildup of dirt, you usually will not need to do this very often, possibly only a few times each year.
If you are cleaning your locks too often or using a chemical cleaner, you may be doing more damage than good. Petroleum-based compounds can potentially harm the finish of a lock. The protective coating done on most locks can last for multiple years with normal use, but not if it is exposed to heavy cleaning.
The most effective and overlooked DIP step to maintain your lock is lubricating it. You should do this in addition to gentle cleaning.
Locksmiths rarely recommend petroleum-based products. Graphite lubricants are effective, but Teflon and other dry oils are the best and most convenient to use. However, make sure to follow the directions provided by the manufacturer of your door.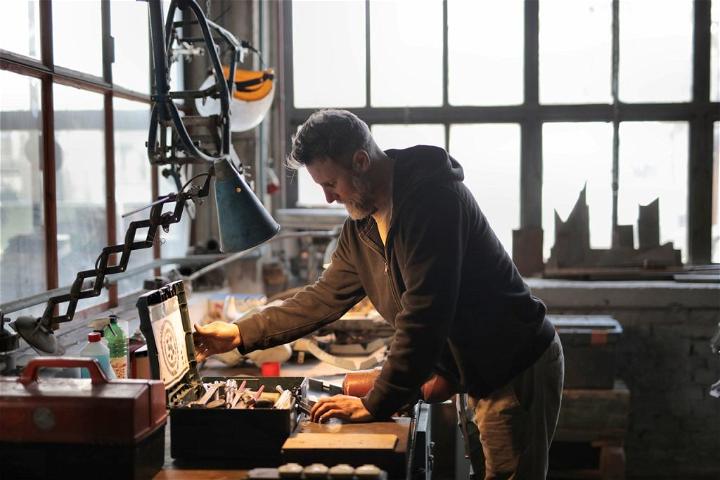 Simply lubricate the keyway with a tiny quantity of oil. Then, repeatedly insert and remove the key from the lock, wiping any dirt from the key every time. You should lubricate your locks in this manner once every year.
You can also remove the lock from your door to apply oil to the latch or the deadbolt for next-level lock lubrication.
5. Get duplicates of your keys
The key is the final step in keeping your door lock functioning properly. The lock will most likely wear out before the keys. It is a wise idea to own one of the original keys when you are installing a new lock so you can make duplicates.
You should replace a key when it begins to wear out. Continuing to use worn keys risks breaking the key or damaging the locking mechanism. Remember that duplicates are never accurate, and variations arise when a copy is created from a duplicate. A difference of even the slightest inch can cause changes between a decent, functional key and one that needs to be jiggled to operate if it functions at all.
However, if your duplicate keys are causing you problems, you may want to consider rekeying or replacing your locks completely. It will save you the trouble of being locked out of your house and having to call a locksmith.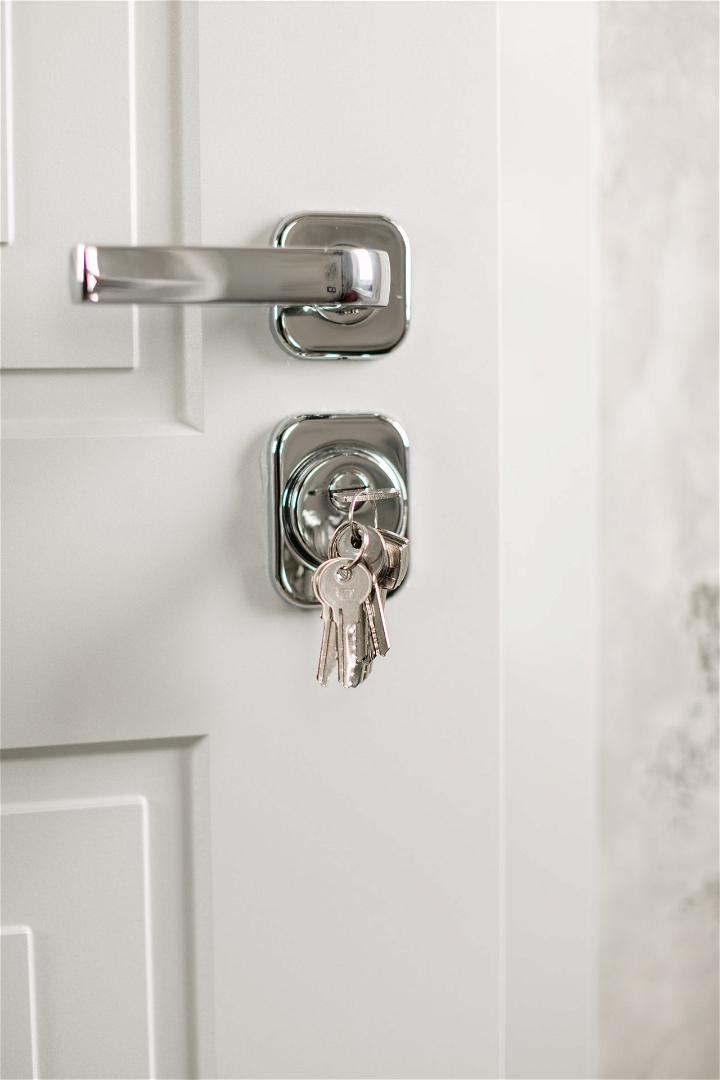 Conclusion
Remember that lock security is an effective way of securing your home and keeping your loved ones safe. So, do not take it for granted. By following the above ways, you can easily maintain your locks at home without any hassle. If you have any more ideas or confusion, please write to us. We would love to help you out!