There is something magical about a memory wall! Paired with canvas prints, your photographs on the memory wall speak a million words. They always transport you back into a pleasant past where giggles, happiness, fun time were captured. Honestly, there is nothing more pleasant than watching your life's favorite moments come alive. A memory wall is just the way to do so! So let's read about how to create a wonderful memory wall straight out of your imagination.
It's easy! Just readily available material and four quick steps, and you are done!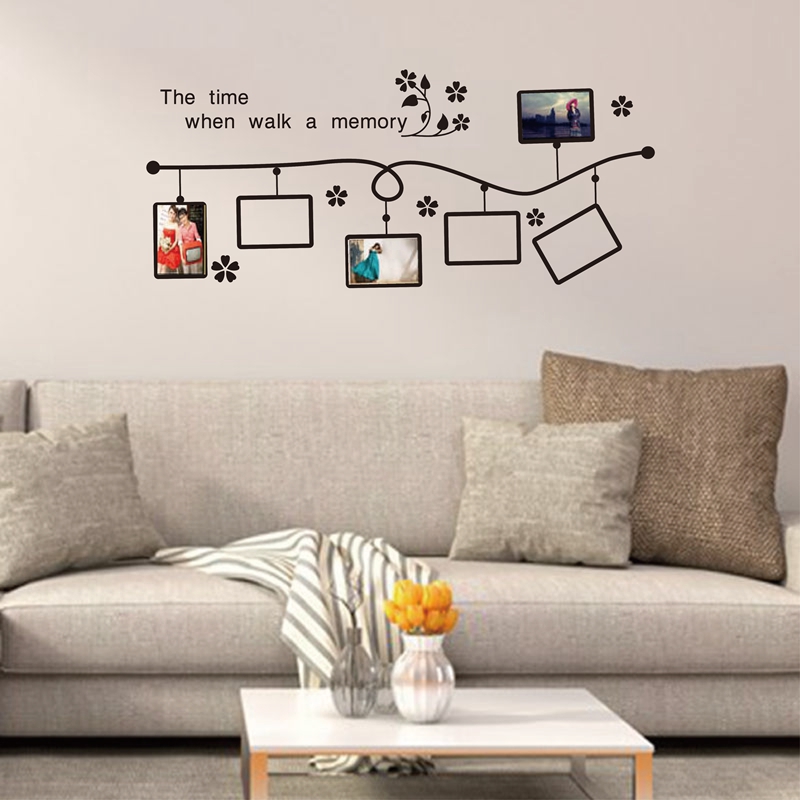 Step 1: Choose the Wall
Start by choosing the prominent wall in your home. Choose a wall where your photos won't go unnoticed. We suggest a family room wall, an empty wall in your living room, or your hallway. The children's play area is also a good candidate for a memory wall. Never choose walls that get a good amount of direct sunlight, as this could fade your pictures.
Step 2: Plan It Out
Next, plan the layout of the frames. Do you want framed or unframed print? Do you want something simple or stylish? Also, think about the frame arrangement. There are countless choices when it comes to frame layouts, such as horizontal, vertical, hexagon, etc. Keep in mind that your arrangement should start from the center of the area you choose for the memory wall.
It will help you achieve the balance among all decor elements in your room. Group smaller frames to make a bigger impact. Hang your frames at eye level, about five feet from the flow. Hang the frames higher if your room features high ceilings so that you could have room for new memories.
Step 3: Pick your Photographs & Prints
The fun begins! First, gather the best and loveliest memories of your life. Collecting all photographs and prints for your memory wall can be a lengthy process, but it's pretty fun. Ideally, the greatest memory walls combine art medium and various frame styles.
To make it easy, choose all pieces with a common theme, for instance, a certain color. The most important thing is choose something that reflects your tastes and the art you love most. Choose a combination of different sizes. Ensure that you begin with larger pieces to anchor your wall.
As far as tools go, here's everything you'll need to create a dreamy memory wall:
Hammer
Nails
Tape measurer
Pencil and eraser
Screwdriver
Your tool requirements may vary from one project to another according to the layout, style, and frame sizes you choose.
Now, start assembling all pieces in a way to achieve the desired look.
Step 4: Hang and Enjoy
Now, it's time to get the gallery onto your wall. Always begin by hanging the largest pieces first. Hang it a bit off-center to ensure that it doesn't make the most of the limelight. If you have multiple large pieces, group two together to create an illusion of a larger piece.
Now, hang the smaller pieces, moving from the center to the outward. You can trace the outline created on the wall, tape them to the wall and hang them. Alternatively, you can also only rely on the photos you choose for the layout.
Make sure everything looks even and in the right place.
Wrapping Up
Finally, some wise words and tips for you. Think simplicity when it comes to choosing your framing techniques. This allows your photographs to take center stage among art prints.
So let's start with a DIY memory wall now!
Good Luck!