Old is gold is an often-quoted phrase which means that old things are always valuable and never get wasted. The same is the case with the old doors lying useless in your storeroom, as DIY is here to inspire you with their unique and innovative ideas to turn those old doors into an altogether new creation at a very low cost. The old doors can be converted into tremendous coffee tables of different shapes and sizes by following a few changes.
Just grab up your old doors and add legs to them in a customized way to get repurposed homemade coffee table hinting at great functionality and style making statements for your living area, lounge and patio space. Do you need more coffee tables? Try these beautifully designed free DIY coffee table plans includes step by step instructions, material list, and pdf plans.
The legs can be attached according to your own choice and liking as there is a huge variety to be selected like hairpin legs, legs crafted from wooden logs, or you can use iron stands. Don't remove the hardware from the doors, it will maximize their rustic flair and will give a vent to the overall vintage look of your house. Go through the following DIY plans and ideas to recycle your old doors into the dazzling piece of coffee table.
Vintage Door Coffee Table With Hairpin Legs: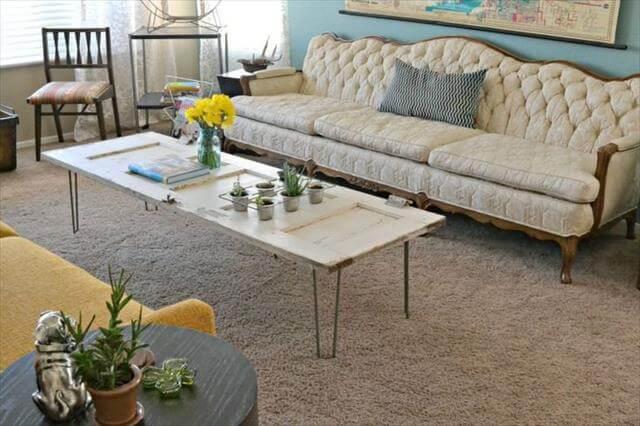 Image: source
Re-purposed Coffee Table: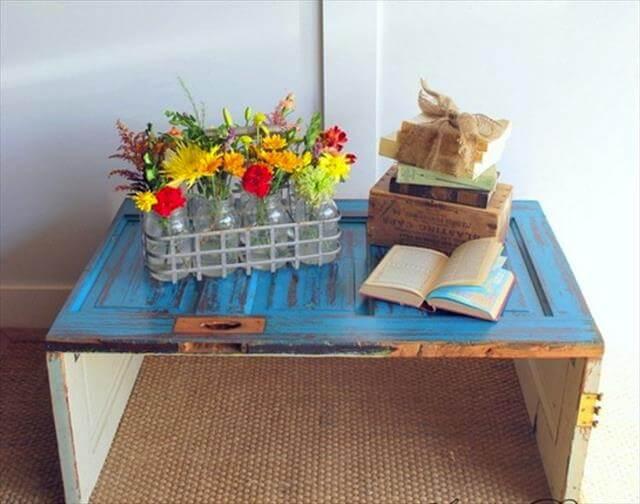 Image: source
Coffee Table Made From Door: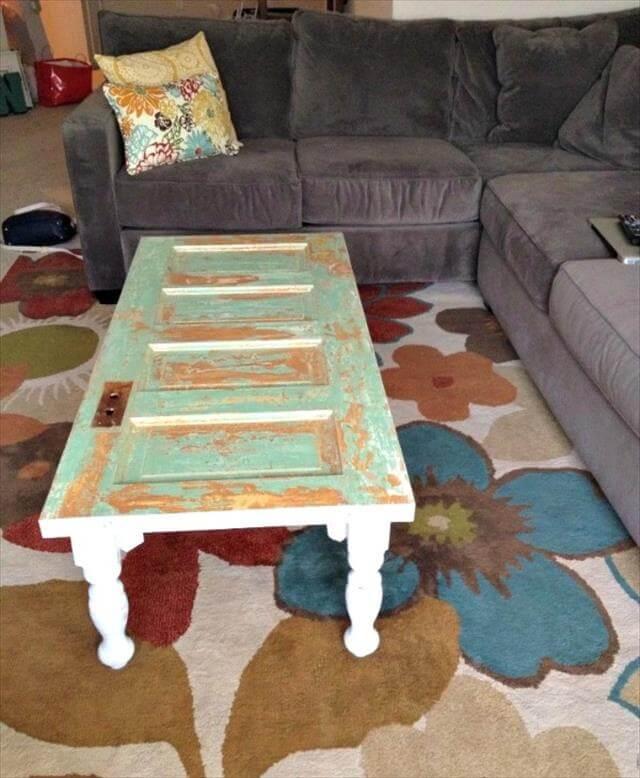 Image: source
Old Door Coffee Table: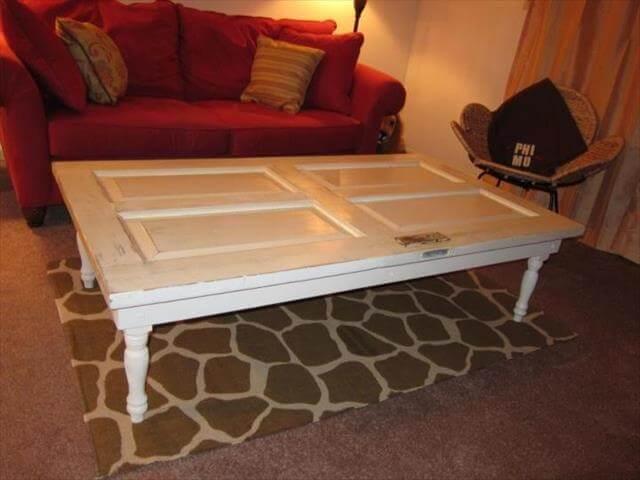 Image: source
Door Coffee Table With
Industrial Wheels: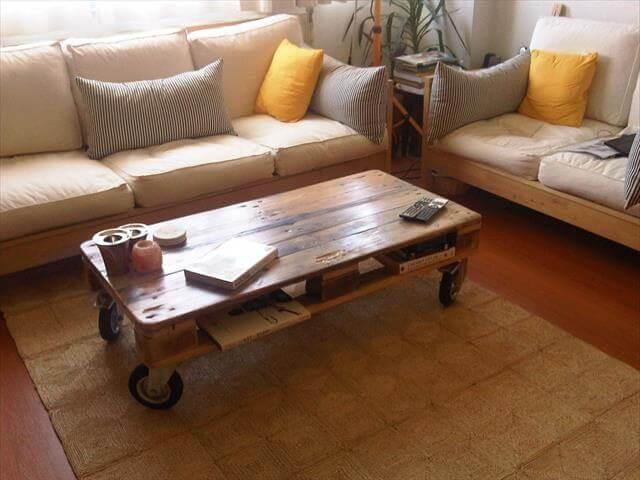 Image: source
 Old Door To Coffee Table: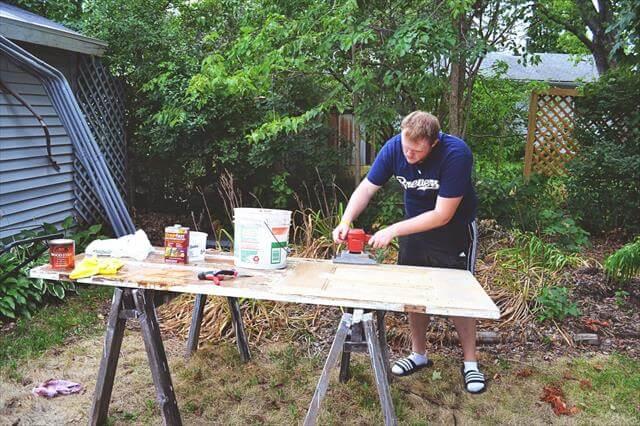 Image: source