Summer holidays are a fun time for the kids and also it is the time to boost up their creativity and skills through the art and craft projects. Here are these 10 DIY Summer Craft & Arts Fun Tutorials to make with your kids and make the summertime so much meaningful and fun. There are some fun crafts to add in their outdoor summer fun and a few to perform in the indoors equally. So while you need to get some chores done in the house or the kitchen you can make your kids busy with these absolutely fun summer projects.
Kids love to work with the paint and the colorful papers and these crafts have both of their favorite activities combined. For example, they can make cute jellyfish out of the paper plates and tissue papers, bunny masks and the sun catchers. Also, they would love to lend you hand in some super cool projects like painting the rocks with monster faces, creating welcoming summer wooden letters, a tic tac toe game with seashells and more. These summer art and craft projects not only fit right for the sake of fun but also going to charm up home décor in one way or the other. Grab details of each art and craft tutorial right below!
Seashell Tic-Tac-Toe (DIY Summer Craft):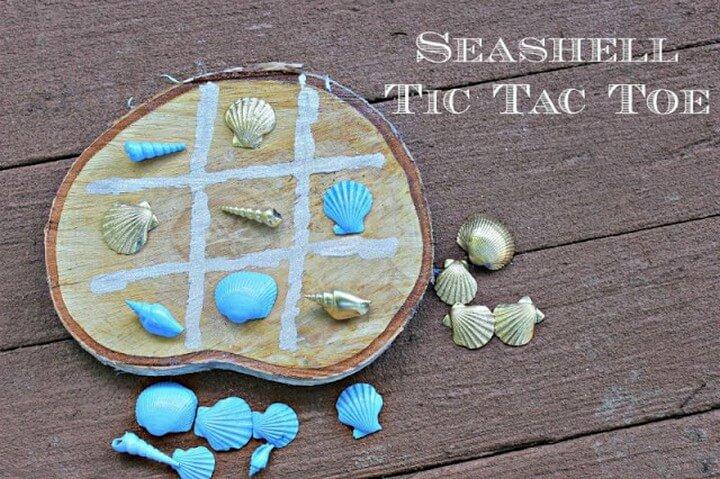 This gorgeous seas shell tic tac toe is something really cool and fun for the summers. The game board is made out of the birch wood, painted with silver glitters. Seashells are to be used here to play the game and to start it up, the seashells have been painted in blue and the gold. Details here!
Tutorial: chalkandchocolate
Ombre Flower Sunglasses – DIY Floral Heart Sunglasses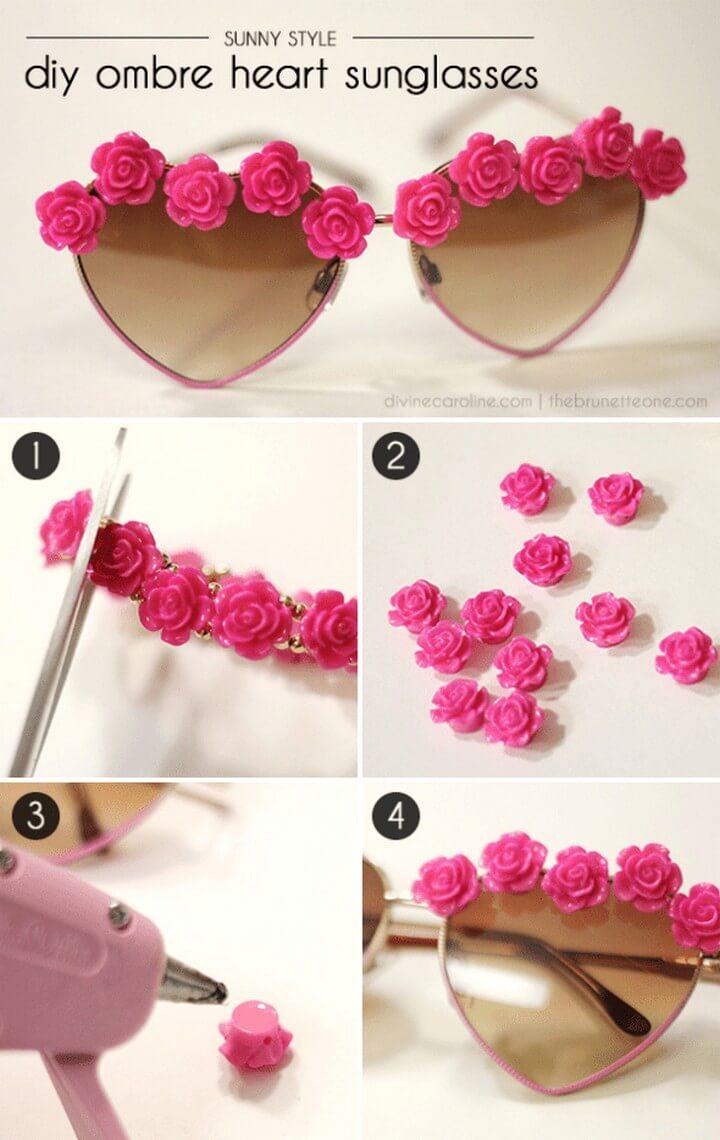 Sunglasses are one o our favorite things to wear while out in the sun and now you can make them look more funky and cool. Using some pink plastic roses you can glue them up over the upper edges of your glasses. The gorgeous floral heart sunglasses look so pretty after this fun DIY makeover. Details here!
Tutorial: more
Wooden Summer Letters: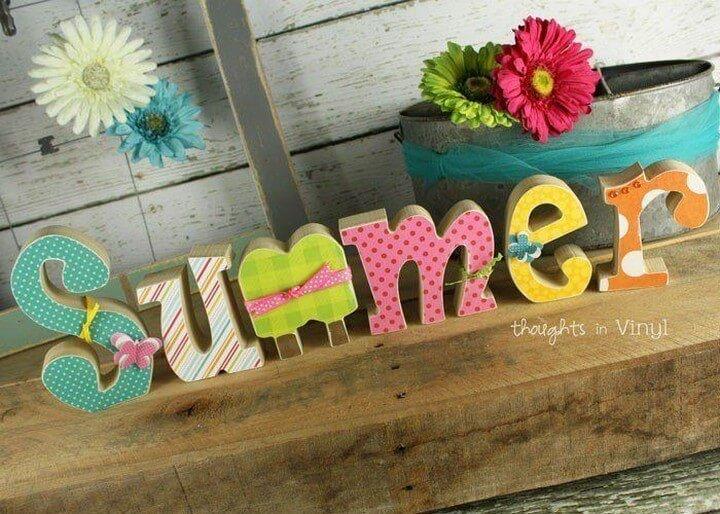 Welcome summer to your home with this lovely idea of the wooden summer letters to be a part of your foyer décor. The pretty wooden summer letters are decorated with colorful craft papers, ribbons, and the pretty embellishing butterflies. You can use this idea for your garden beauty too. Details here!
Tutorial: youtube
Painted Stone Monsters Rock – Little Pebble Monsters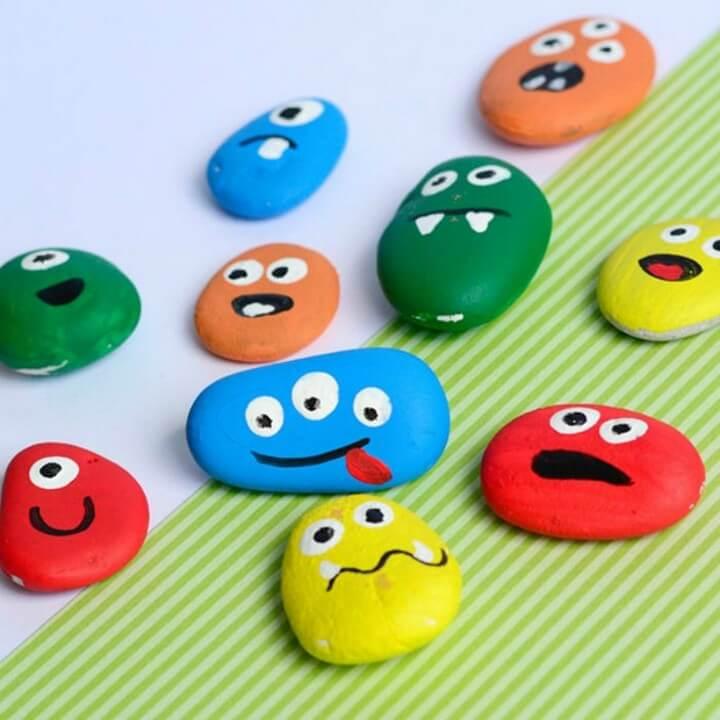 Anything can be fun and crafty when you have a creative mind just like these lovely painted monster rocks. It is a fun project to keep the kids busy during the fun summertime. So grab the gorgeous solid paint hues and paint the rocks with some cute monster faces on it and lets kids have so much fun.
Tutorial: masandpas
Crochet Summer Wreath: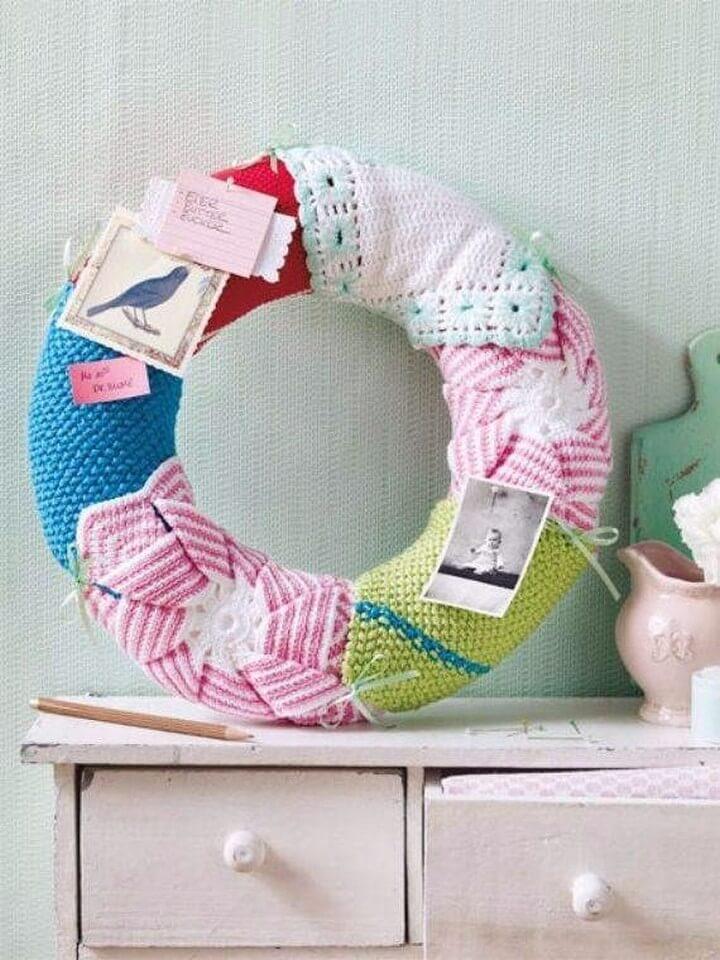 Here is how you can make the most out of the fun summer hued yarn and your crochet skills by crocheting this super cool summer wreath. Using the fun summer colored yarn you can easily work up crocheting pieces like doilies and them cover the wreath ring with it. Add some cards and photos and make them look interesting.
Tutorial: youtube
Summer Fun – DIY Watermelon Bag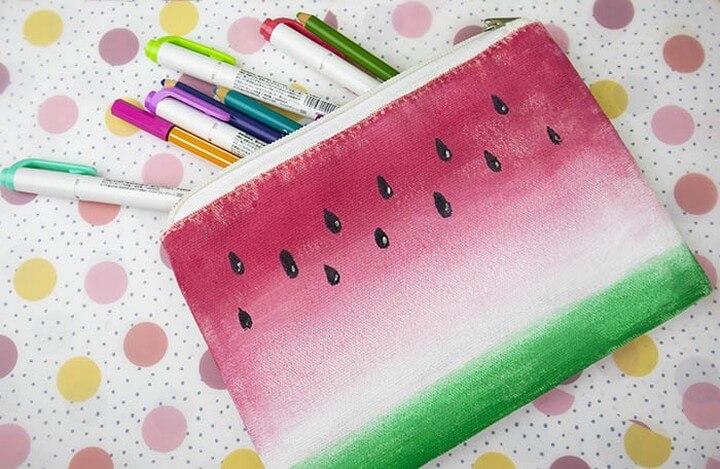 Here is how you can make this lovely and fruity DIY watermelon bag to gift to your kids. Just grab a lovely white fabric pouch and using the hues in red, green and black you can paint up a lovely watermelon on the bag. Kids are going to love holding their pencils and markers in this. Details here!
Tutorial: clumsycrafter
Paper Bunny Mask: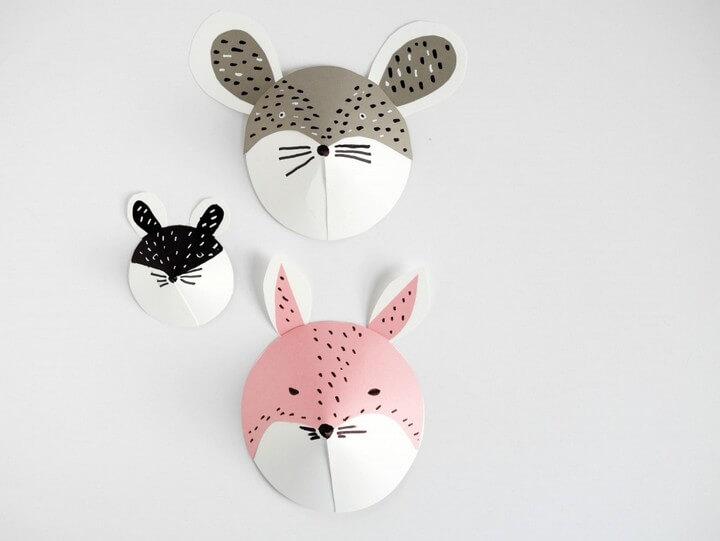 There are so many fun plays to spend time during the summer and kids are really going to like play with these paper bunny masks too. The gorgeous black, yellow and pink bunny masks are so much fun to make and use on the face to play with their friends and the siblings in the garden. Details here!
Tutorial: lamaisondeloulou
Colorful Paper Bowl Jellyfish: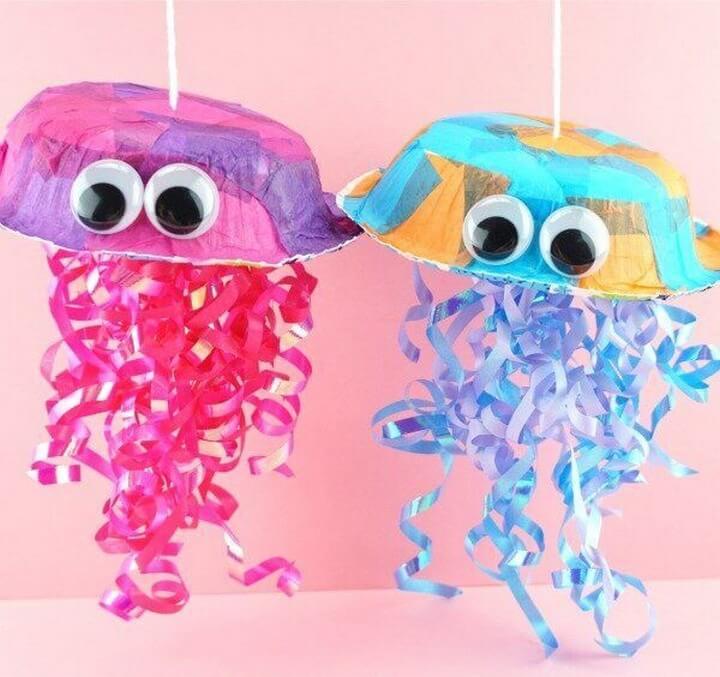 Your kids are going to love making these pretty and colorful paper bowel jellyfish during their fun summertime at home. The paper bowls have been turned into the jellyfish with some curled up ribbons, tissue papers, and some paint hues. They can hang these jellyfish in their room. Details here!
Tutorial: iheartcraftythings
Pretty Round Suncatcher Craft:


Let your kids and you do a fun summer craft by making this lovely pretty round suncatcher craft. The gorgeous and colorful paper plate suncatchers are so easy and fun to create from the plastic plates, a lot of colorful tissue papers and sticky tapes. Check out the details here!
Tutorial: kidscraftroom
DIY Stenciled Summer Tote Bag: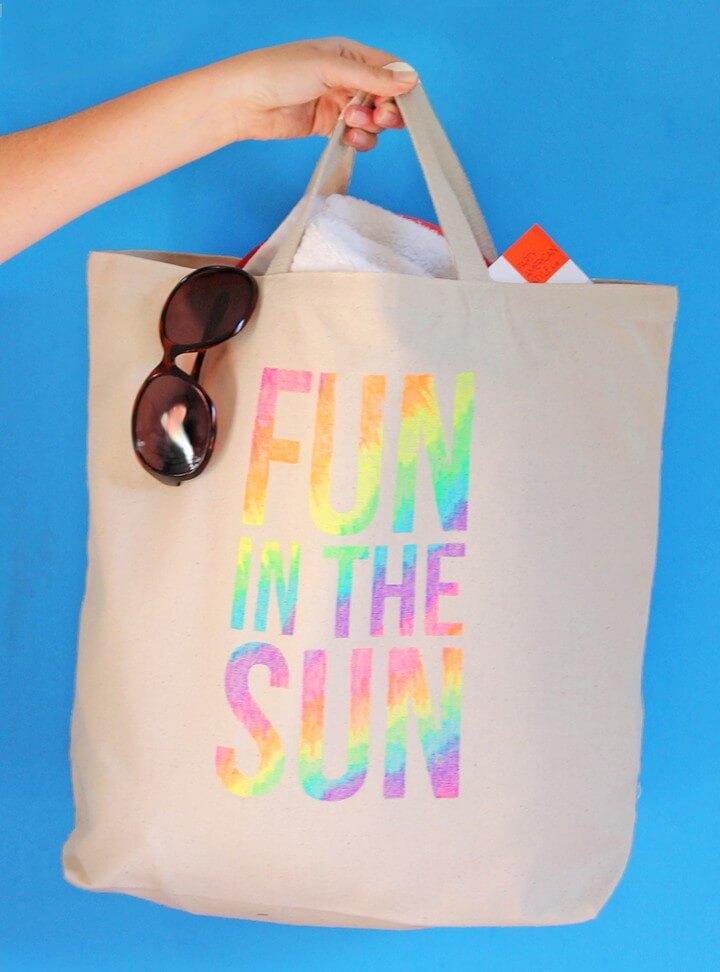 Here is how you can make the simple tote bag look so much fun with this DIY stenciled summer tote bag. Just add the fun summer related stencils to the bag and paint them with the gorgeous rainbow neon markers and it's done. This tote bag says Fun in the Sun, you can customize yours with the words too.
Tutorial: thecraftpatchblog