It's that time of the year again; the sun's out and you and your family are already with your swimming cozzies to enjoy poolside fun. But, why settle for a plain old swimming pool when you can create your very own backyard paradise?
We know what you're thinking; no-one wants to spend on swimming pool decorations in this economy, right? Luckily, you don't have to break the bank with these fun and quirky DIY swimming pool decoration ideas.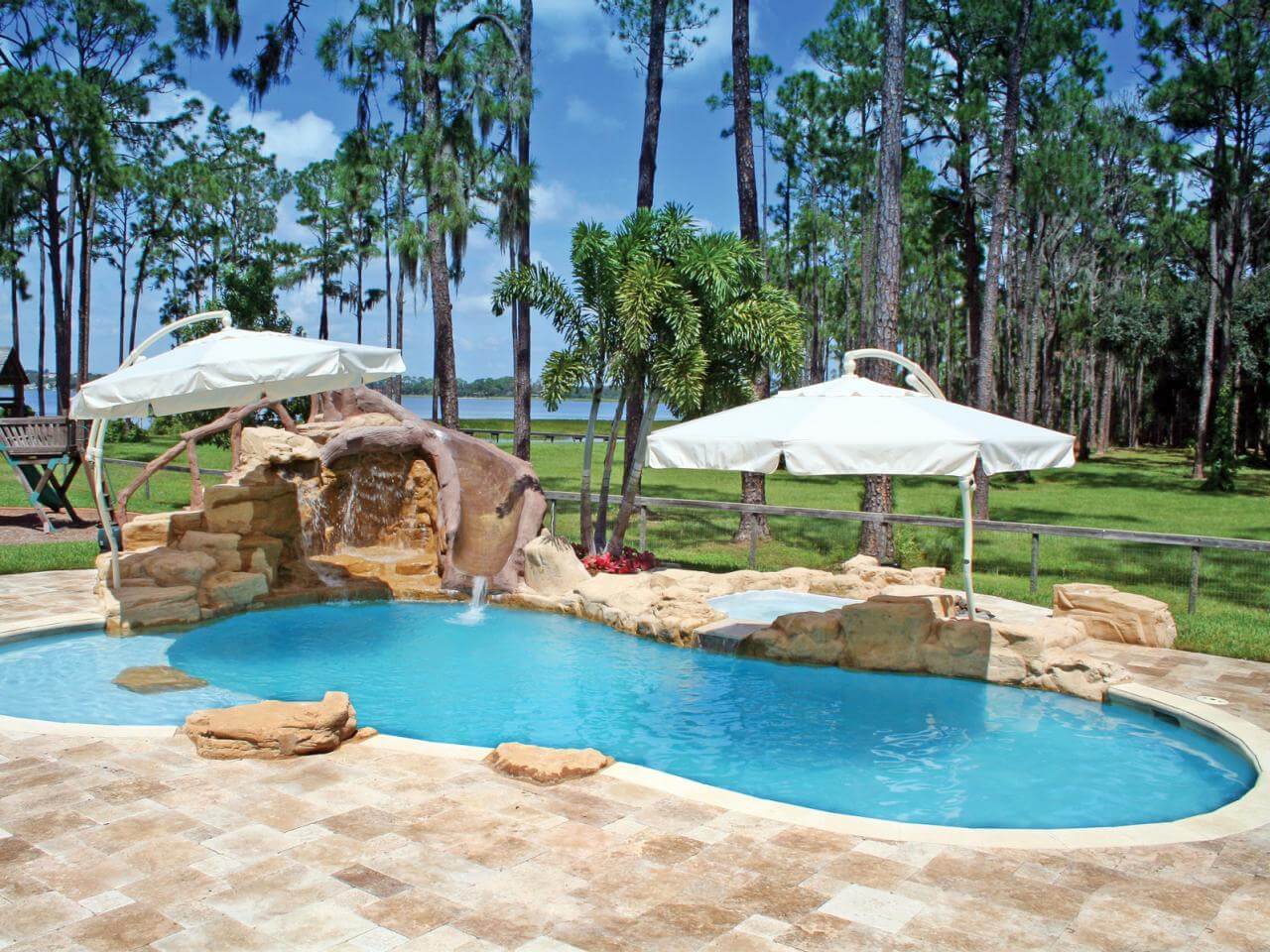 DIY Patio Umbrellas
Accent different areas of your pool with vibrant patio umbrellas. They'll instantly transform your backyard into a private Bahamian beach club for your family and friends.
Just make sure the umbrellas you pick are made from high-quality materials so they can withstand the elements. Remember that you'll leave them out in the sun most of the time so they have to be resilient. Neutral and bright colors are always a winning combination and so are well-functioning canopies.
Poolside Paradise
Surround your pool with greenery in the form of bright and colorful planters. Not only will they add some much-needed color to your backyard, but these sturdy planters can be used to hang string lights and vines too!
Some plants can even help to repel mozzies while transforming your poolside area into a tropical lagoon. Take it a step further by sprinkling some decorative pebbles around the pool to create an ambiance of endless summer.
PVC Towel Rack
PVC towel racks are incredibly easy to make. In fact, there are tons of tutorials available online on how to make them using simple materials. They come in different sizes and variations depending on how involved you want to be.
You can even get the kids involved and make it as elaborate as you'd like. All it takes is a couple of hours of work and you'll have your very own homemade PVC towel rack to keep your towels in all summer.
Flip-flop Signs
We all have mismatched flip flops of all sizes and colors lying around the house somewhere. Now you can put them to good use by painting summer-themed signs on them, which you can hang by the pool.
Buy different paint colors from the local arts and craft store and paint words like, "poolside fun this way", "summer's here!" or "pool party that way". Whether you choose to do this one with your kids or channel your own inner kid and make it a solo project, you're guaranteed hours of fun!
Poolside Crate
Look for repurposed a crate at your local antique or general store. Paint it with the colors of the rainbow or any color of your choice and maybe etch a cheeky message on it using stencil.
Now, attach the crate onto the inside of the fence facing your pool so you can use it as storage for small pool towels, toys, and all your other pool essentials. Most swimming pools in Perth are quite large, so you may need two or more of these to create added outdoor storage.
Floating Lights
Place some floating lights onto your pool to create a romantic ambiance during those balmy summer evenings. Simply get some pool noodles and battery-powered tea lights to create this simple yet effective pool decoration.
Once you and your kids have finished making the floating lights, make an event of "releasing" the lights into the pool when the sunsets. We're sure this one will get the nod from many families with swimming pools in Perth.
Drinks Container
It's hot outside and we all need to stay hydrated, right? What if you could replenish your glass without getting out of the pool?
There are literally hundreds of DIY craft ideas for poolside beverage containers on the internet, and you can use them to keep your drinks close at hand while you frolic in the sun.
Light It Up
Buy some affordable decor lanterns at the general store and arrange them strategically around the pool. They're great for accentuating the length and beauty of custom made – fibreglass swimming pools, and they'll add instant warmth and charm to the area.