Over the last few years, people had the time and energy to fall back in love with their homes again. Those that had neglected taking care of it were prompted to return it to all its glory as they were stuck. During this time period, we have seen many homeowners become self-proclaimed DIY heroes. From conservatories, sheds and deckings, homeowners knew no bounds. If you are eager to top up your DIY skills, then read on as we discuss the easiest areas of your home to self-build.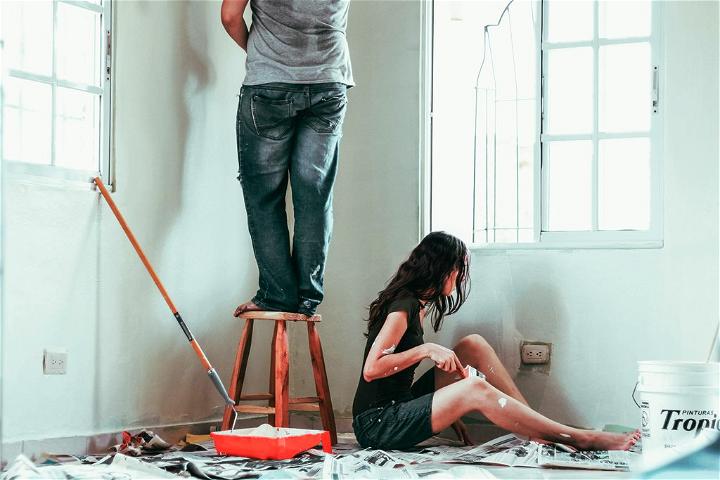 Recycling doors
Products you use for your DIY products don't always have to come from a shop/retailer. A lot of the time you can re-use old materials that are laying around your home or materials that you are about to throw out. For example, if you are getting rid of your old, wooden frame door, you could gather the material, cut it up appropriately and use this to model your very own kitchen shelves. It's a good way to save space around your dining room sets. This is an economically friendly option and will also add style and class to your kitchen.
Picture ledge
As you enter most living rooms across the world, you are greeted with an abundance of personal and family photos of that homeowner. This is the norm wherever you go, trying to fit all of your loved ones into the one section in your home can prove to be difficult and sometimes make your space look cluttered. A DIY trick that you could deploy is creating your very own picture ledge using simply wood, nails and some DIY skills.
Outdoor fire pit
As the summer nights are upon us, how amazing would it be to have your very own fire pit in your back garden where you can invite friends and family over to enjoy with you? This is a DIY project that can be easily achievable. All you have to do is go to your local hardware store and collect some concrete bricks that will be used as your walls, a bag of pebbles and some paver base. After this, you will be able to sit by the fire and safely roast some marshmallows.
Personalized laptop stand
Due to the increased number of people working from home or enjoying hybrid working, it is important to style your home office with things that are practical and also aesthetically pleasing. You can build your very own personalized laptop stand and give it details that are special to you. This task sounds difficult, but in actual fact, it can be completed extremely easily. You simply have to gather contrasting boards and then proceed to glue them together to make a larger piece. Some people try and add an extra bit of personality by using old recycled skateboards.
Wall panelling
Wall panelling was a DIY activity that really started trending during the pandemic. After videos went viral on TikTok, people were stunned at just how simple It was to install wall panelling. All you have to do is buy 1×1 boards and then align them correctly on your wall to create your desired pattern.