If you're redecorating your home in a modern style this year, you should look into upgrading your home's tired old roller blinds, for some fantastic new Day & Night blinds.

Day & Night blinds are a relatively new type of window blind, so you may not know a great deal about them, which is why we've made this handy guide on what you need to know about Day & Night window blinds.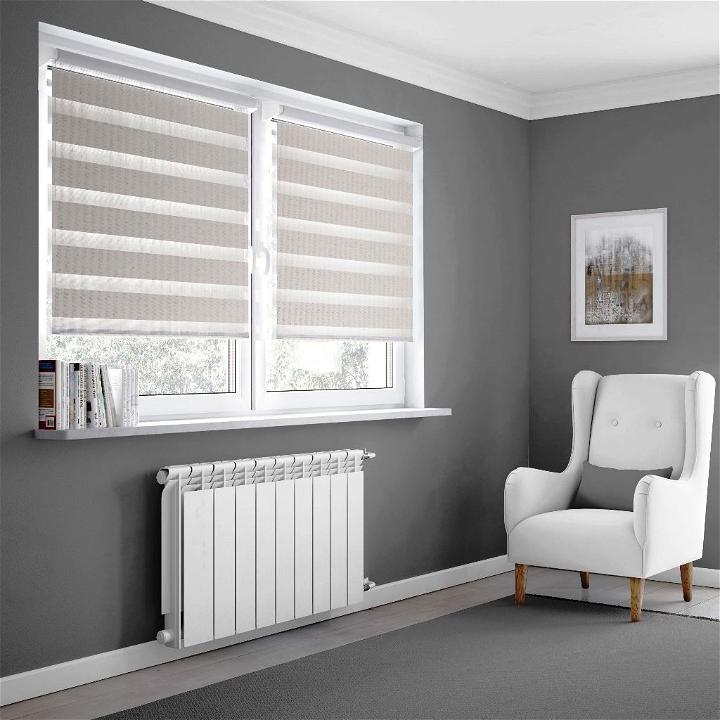 What Are Day & Night Blinds?
If you've never heard the term 'Day & Night Blinds' before, you're not alone! Day & Night Blinds are a recent innovation in the blinds world, so unless you've recently redecorated, there's a good chance you don't know what they are.
To cut a long story short, Day & Night blinds are a special type of blinds that can let light in during the day and completely block light out at night, which is why they're called 'Day & Night blinds'.
But, if you want to know the ins & outs, a Day & Night blind is made up of one large loop of fabric, this fabric is made up of alternating patches of transparent and opaque materials. Thanks to the alternating fabric, you can move the loop to allow light through the transparent parts or line up the opaque parts in order to block light out.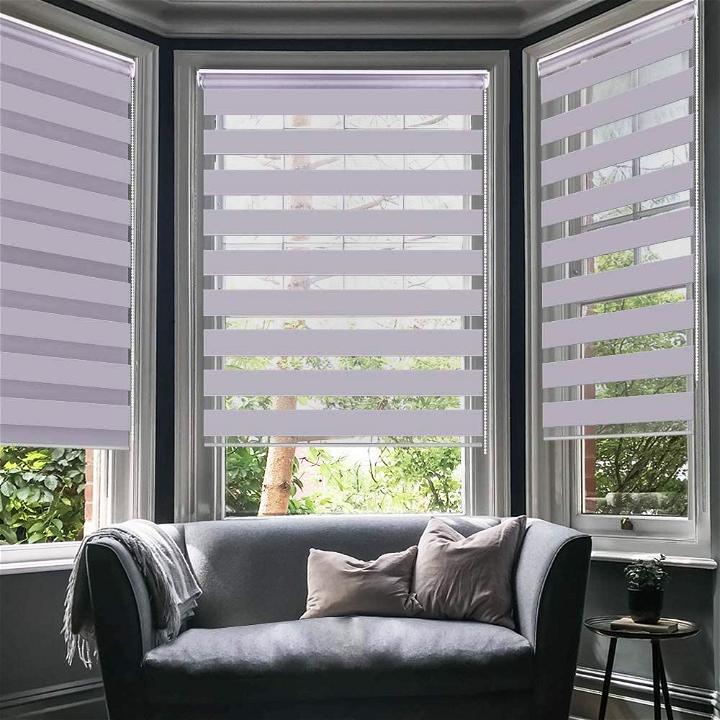 The main fabric loop of these blinds can also be moved up and down, like a standard roller blind. But these blinds are a clear improvement from roller blinds as you can move the looped fabric to change between day mode and night mode.
What Makes Day & Night Blinds Special?
What really sets these blinds apart from other window blinds, is the fact they have so much utility to them. Having the ability to let some light into your home during the day, to keep your home lit by natural light and then fully block out outside light at night is incredibly useful.
Another special feature of these blinds is their design, as the blind is made up of a loop of alternating fabrics, they have quite a modern look and feel to them, which makes them ideal for homes made with contemporary design in mind, which has made them rather popular with interior designers.
Finally, as these blinds let light in through the transparent strips of fabric, you can let light from outside enter your home, without letting passers-by peer in through your windows. So, unlike say a roller blind, which needs to be opened to let light in, you can secure your privacy by letting light through the transparent strips of material, while obscuring vision with the opaque strips of material.
How Can You Get Your Own Day & Night Blinds?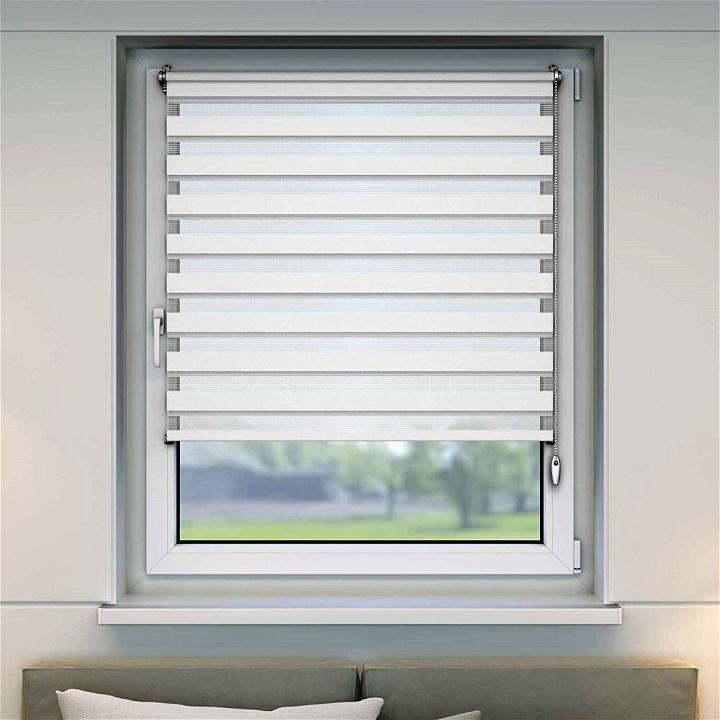 If you want to treat your home to a new set of Day & Night Blinds, no one can blame you! These blinds are brimming with style and function, which makes them a rather good purchase to make.
But, if you want to find some Day & Night blinds for your home, you'll first need to measure up your windows – Simply measure your window's recess from side to side and top to bottom to find out how big your new blind will need to be.
Once you have your window measurements, you need to find a supplier that can make made to measure Day & Night Blinds for you, if you're based in the UK we can recommend DotcomBlinds' Day & Night Blinds collection as they have many stylish designs.